Provincetown in Massachusetts is famous for its vibrant community, and it has one of the largest LGBTQ communities in the country. The town's rich history and the numerous restaurants, café, and art gal leries attract thousands of people. Artists and entertainers thrive in this bustling town, and that is why you should go there for the most fun experience!
The Most Recommended Restaurants in Provincetown
There are so many restaurants clustered on Commercial street and the entirety of Provincetown that it gets confusing knowing which ones to go to for lunch or dinner. But don't worry; we will let you know the best restaurants in Provincetown for families and make your decisions easy for you!
If you're looking for a delicious breakfast option, Boston offers a variety of mouthwatering options. Here are 9 phenomenal places in Boston for breakfast.
The best places for families are always spacious, bright, and have a good view. Fanizzi's dining box checks all the boxes in that case! This waterfront restaurant will give you the best view in town, coupled with the best food options. Located at 539 Commercial Street, Fanizzi's makes you feel like you are dining on the water! Indeed, some people say it's like having a floating meal.
The best part about Fanizzi's is that they have a diverse children's menu with options ranging from $5 to $12 only! So if you have kids that don't eat much, you can treat them to yummy cheese ravioli. Pasta, bacon pizza, cheese pizza, or even plain old Kraft Mac and Cheese! This is the main reason that Fanizzi's is one of the best restaurants in Provincetown for families.
Paul Fanizzi established Fanizzi's Restaurant by the Sea in 2001. This beautiful waterfront Dining Room offers 180-degree views of Cape Cod Bay, Provincetown Harbor, North Truro, and Truro through its large windows. Fans of Fanizzi's include both residents and visitors. The restaurant's chef and owner, Paul Fanizzi, are masters of the eclectic menu, serving it all, from sandwiches to pasta to elegant international entrees to traditional Cape seafood dishes.
The dinner menu is reasonably priced, with most of the dishes under $30. You can get the burgers for less than $20. Some of the popular dishes include the Mustard Nut Crusted Cod, the Braised short rib, and Fanizzi's favorite burger. The Reuben and Philly steak sandwiches are also a popular choice among Fanizzi's fans. You can get dishes in gluten-free modifications as well!
The Canteen is both a family-friendly and dog-friendly restaurant. Of course, your fur buddies are your family too! This beautiful restaurant offers both indoor and outdoor seating. You can even get seating in the tents.
The Canteen is a laid-back New England restaurant that makes traditional and American food from scratch with the highest quality ingredients. They use Maine potatoes to make delicious french fries. Additionally, the raw bar offers regional shellfish, frequently with Provincetown oysters. They follow the tradition of traditional seafood restaurants but draw inspiration from contemporary American cooking for their menu and customer experience.
The Canteen takes precedence in serving freshly prepared meals that, whenever possible, are sourced locally. Not only does that result in a more flavorful and interesting meal, but it also supports their community's economy. Located in a 200-year-old structure, the outdoor seating area overlooks Cape Cod Bay, while the shared public dining room looks out onto the hubbub of Provincetown.
As for the menu, you will be delighted to know that the Canteen is super affordable! The average price of the entire menu is only $10. So you can get scrumptious meals in the $5 to $20 range. The raw bar includes items at only $2! The atmosphere of this restaurant is super family-friendly, and you will get a home-like feeling.
The kid's menu includes fish and chips only, but all the food at the Canteen is suitable for kids, so you need not order only that. Some of the popular foods here include cauliflower fritters, lobster rolls, Canteen grilled cheese, veggie shawarma, and chicken pot pie. Make sure you try all of them!
Liz's café is a cute little eatery at 31 Bradford Street, serving breakfast, lunch, and dinner. The cozy ambiance is enough to attract anyone for a simple breakfast of steak and eggs! Their breakfast menu starts at $9, and they serve delectable options of Hash and Eggs, Steak and Eggs, and Breakfast Sandwiches.
You have the option of having a two-egg dish or a three-egg dish. You can also order Benedicts or sweets like waffles and pancakes for the kids. Besides, who doesn't love a delicious waffle breakfast? The Lunch menu consists of a selection of salads, wings, fried chicken, sandwiches, and desserts. The average lunch menu price is $7, and none of the mains cost more than $15. The menu is very diverse, and you will find something for everybody here.
The decorations may not be extravagant, but the food will outshine everything else anyways. This restaurant is perfect for families with kids because there are multiple food options, such as beef, chicken, seafood, and even veggies. With a diverse menu, you will not have to worry about picky eaters.
The dinner menu has more variety with amazing entrees. You can get Chicken Milanese, Eggplant Parmesan, Grilled New York Strip Steak, Rigatoni Bolognese, Cod Florentine, and so much more. The average entree price is $21. You can also order their Cape Codder Sandwich or the Bradford Burger with your own add-ons. The Impossible burger is also a great choice. All in all, Liz's café has a lot to offer which is why it is one of the best restaurants in Provincetown!
Recommended Read: The Most Popular Sioux City Restaurants – Local Favorites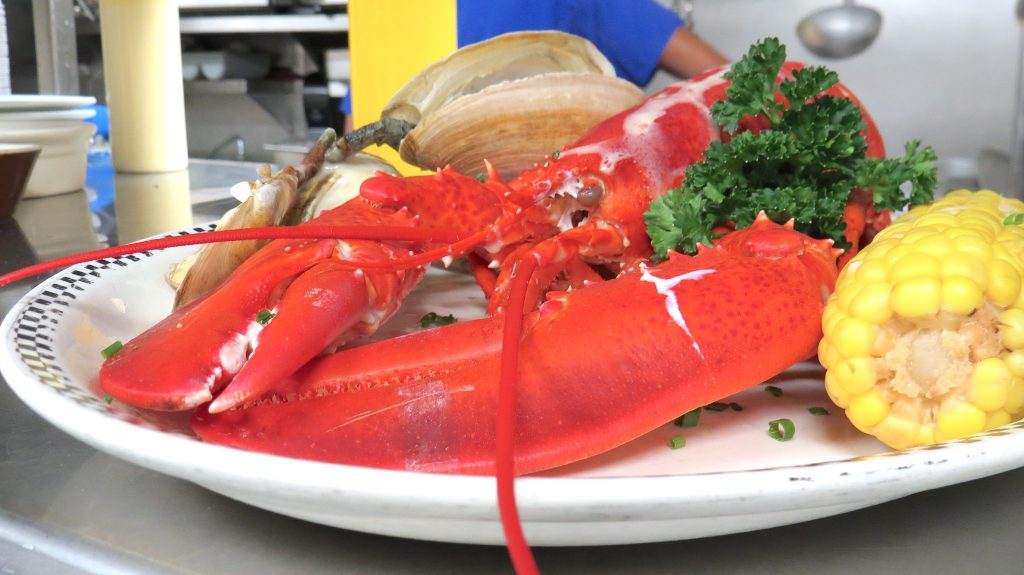 The Lobster Pot is yet another family-friendly restaurant for seafood lovers. People travel from all over the world to enjoy the Lobster Pot's superb Cape Cod catering, breathtaking views of Provincetown Harbor, and fresh seafood! The Lobster Pot is a Provincetown establishment at 321 Commercial Street, focusing on high-quality food and providing exceptional service.
You have the option of a menu that includes the best and freshest seafood, Portuguese specialties, steaks, poultry, vegetarian options, and light fare when you eat in one of their two waterfront dining rooms. The Lobster Pot Express presents a novel perspective on seafood based on exceptional flavor, effectiveness, and a friendly setting.
As the name suggests, the eatery does specialize mainly in lobster-based dishes. Their signature meal is the Lobster Ravioli Alfredo, which costs $38, and the Seafood Orecchiette, which costs $35. Prices for the mains range between $25 to $45. The appetizers and salads are in the $10 to $20 range. The chef's favorites include Cioppino, Cajun Bouillabaisse, and the Sopa Do Mar.
In terms of ambiance, the place offers a lively experience. This restaurant is always full, and you will just have to try your luck with getting a spot since reservations are not accepted. This is truly one of the best restaurants for families in Provincetown since they offer a friendly atmosphere, kid's food, and great service.
Café Heaven is a popular Provincetown restaurant that specializes in all the meals of the day. They're good at breakfast, lunch, and even dinner! In the mornings, you can sip some refreshing fresh juices coupled with waffles, granola, and even omelets. Most of the dishes are unique and innovative. The chefs make sure to add their own magic to even an ordinary dish, so even a plate of scrambled eggs tastes celestial.
It is located at 199 Commercial Street and has a very picturesque interior. At night, Café Heaven becomes a new kind of Heaven, and the hustle and bustle of the restaurant match perfectly with the hubbub of the commercial street.
The finest sandwiches in town, fresh café salads, and Heaven-made soups are all available for lunch at Cafe Heaven. Infinitely customizable build-your-own hamburger and pasta dishes are also available at Café Heaven. Local seafood, natural cuts of meat, and in-season veggies are featured in specials. A celestial experience is completed by Heaven's collection of beer, fine wines, inventive cocktails, and confections.
The average price of the lunch and dinner menu is $13. Café Heaven is an affordable diner perfect for those who want to treat their families to a good meal without burning a hole in their pocket. The staff are truly the angels of this Heaven and cater to you like you're actually in Heaven! The bartenders and waiters will always greet you with a smile and will provide you with fantastic service at every moment.
There are ample vegetarian and vegan options, as well as Gluten Free options for those with allergies. All in all, Café Heaven lives up to its name and will not disappoint you in any regard.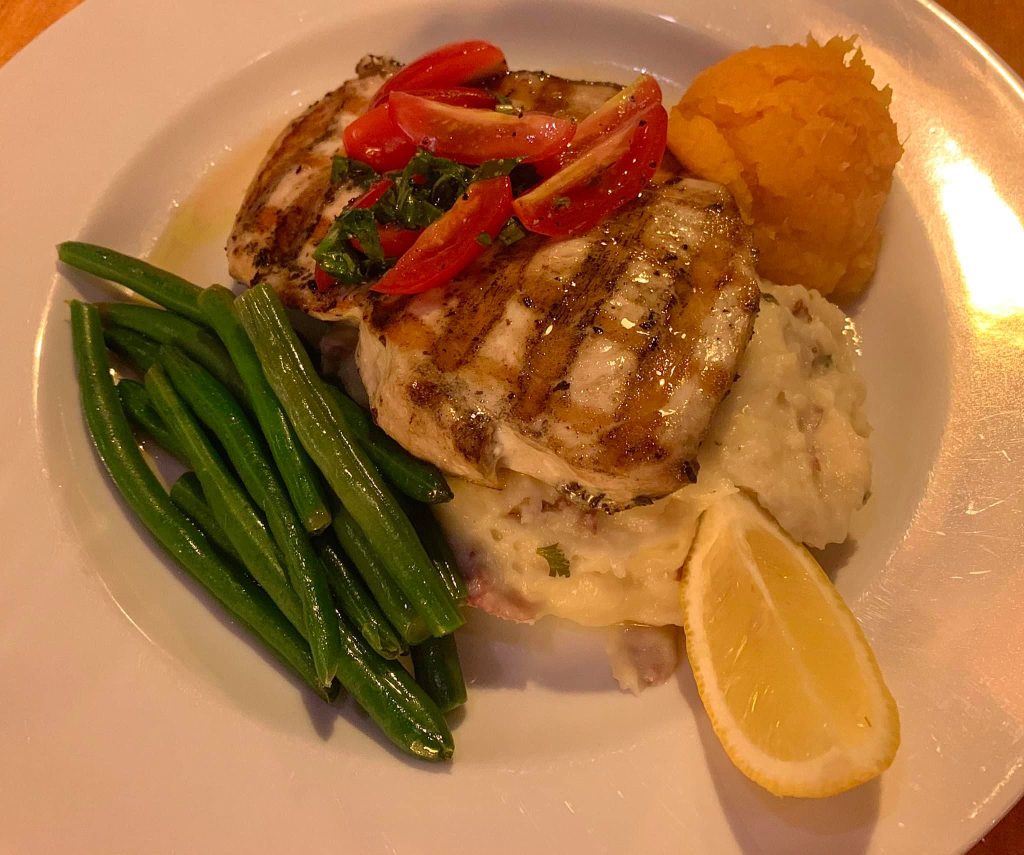 At 7 Freeman Street, you will find one of the most stunning and cozy eateries in all of Provincetown! Napi's is an old-style restaurant with a mountain-café kind of look. The wooden partitions, furniture, and cozy interior all make for a truly artistic interior.
Most people love visiting Napi's because of the free parking provision. They are one of the few restaurants offering free parking for people who are patrons of the restaurant. Napi's has been around for quite some time and celebrated 48 years of business in the summer of 2022. The restaurant is thus packed with heritage, and the staff follows its culture religiously. You will find lots of antiques here and there in the restaurant. These antiques go back to Eugene O'Neill's era.
The average menu price is $20. The seafood specialties include lobster pan roast, pan-seared day boat scallops, linguini in clam sauce, and lobster stuffed captains cut cod fish. Napi's has some fantastic seafood starters like baked oysters and the amazing lobster tail cocktail. They have two signature salads, namely the Mixed Greens salad and the classic Caesar Salad that is loved by many.
Napi's is a wonderful place to dine out with your family and is one of the most instagrammable places in Provincetown! If you love antiques, strike a pose and let the restaurant do the rest!
Editor's Pick: A Look at Denver's Top 6 Artisanal Breweries
185 Commercial Street hosts Bubalas by the bay: the most fun restaurant you can hope for! The best thing about Bubala's is the diversity of people and food you have here. People come more for the community and less for the food, but hey, we never said the food wasn't absolutely scrumptious!
Bubalas by the bay is a lunch, dinner, and cocktail restaurant. Their sandwiches are the best in town, and they have all beef, chicken, fish, and lobster options in the sandwiches. The Jerk Chicken Sandwich and the Cubano are favorites. Their burger selection includes the Impossible burger, the California Burger, the Bubala Burger, and the Veggie Burger. The average price of a sandwich or platter is $21.3, while the average price of a burger at Bubala's is $16.24.
The staff at Bubala's takes your preferences very seriously. The meat is always cooked to the level you want, and they take special care of any modifications you might make. This is an excellent family restaurant since they have fries, sandwiches, and everything else kids love and, at the same time, gives great options for adults too.
This restaurant may not be a neat fine dining diner, but it's an excellent place for a good time with families and gives you an atmosphere full of laughs and sunshine. You can choose to dine outdoors as well and soak in the diversity of Provincetown.
Things To Consider When Dining At Provincetown
One should take note of the following things before heading to any restaurant in Provincetown.
The Community — Provincetown is widely known as the gayest town in America due to its acceptance of the LGBTQ+ community. You will find artists and people of LGBTQ+ in restaurants, having discussions and sometimes having their own events. For outsiders, their activities may seem new. Therefore, make sure you are respectful towards everyone there, as Provincetown has a very accepting culture. Make sure you do not stare too much or say anything that might offend the locals.
Dining Style — Family restaurants at Provincetown are usually very casual, and you might not get the fancy service that you get in fine dining restaurants, so be mindful of that. The fine dining restaurants are usually well suited for couples or for business dinners, so they might be bland for children, and noise isn't welcome there much either. So do expect a little casual experience when you visit the best restaurants for families in Provincetown.
Price — A meal in one of Provincetown's restaurants can cost you somewhere between $15 to $30. Breakfast menus are generally cheap, but dinners might go up to $40. However, you can find cheap options anywhere. Most of the casual dining spots are affordable and are hence great for large families on a budget.
Kids Menus — The best restaurants in Provincetown have dedicated menus for kids, and they make ordering very easy. However, some restaurants on the list do not have kid's menus. But even though these restaurants don't have designated kids' menus, they offer sides and appetizers that are just as suitable for kids. The sandwiches and starters are good enough for both kids and adults. Therefore, do not shy away from a restaurant just because they do not have kids' menus.
Vegan Options — Before visiting any of the above fantastic restaurants, make sure you double-check the menu for vegan options (if you are a vegetarian). Some may offer salads, but they could contain chicken. Look for restaurants that offer well-planned vegan options so you will not have to eat only salads.
How We Picked Our Recommendations?
We picked the best restaurants for families in Provincetown based on reviews from people who frequently visit them. You will hear only positive things about the above restaurants from people with kids. We also kept in mind the ambiance of the restaurants and picked those with open spaces and lively vibes. We selected restaurants with a fun atmosphere and unique interiors to keep the whole family occupied.
We took the opinion of several other customers of the many restaurants in Provincetown and picked those with consistently good customer service, so you can rest assured that you will get only top-quality meals. Lastly, we checked out all the menus and picked those that either had designated kid's meals or an overall menu with food that kids might like. We went for restaurants that had pasta, sandwiches, and burgers as well instead of only seafood and fine-dining food. All the restaurants on our recommendations list are excellent spots for family time, and you can enjoy affordable and yummy meals for the whole family. Along with our recommended family-friendly restaurants in Provincetown, we also suggest visiting the top 9 beaches in Massachusetts for a fun family day out.
Let's Eat at Provincetown
Provincetown is one of the most interesting places you could visit. Soak in the beauty and diversity of the place and enjoy scrumptious meals at the best restaurants in Provincetown while you're at it!
FAQs
Restaurants in Provincetown - FAQs
What are some of the best restaurants in Provincetown?
Some of the best restaurants in Provincetown include The Lobster Pot, Napi, and Liz's Cafe.
Which restaurant offers the seafood in Provincetown?
The Lobster Pot offers the best seafood in Provincetown.
Where can I go for breakfast in Provincetown?
You can go for breakfast in Provincetown in Cafe Heaven.
Where can I find Vegan food in Provincetown?
Fanizzi's Restaurant offers the best vegan food in Provincetown.