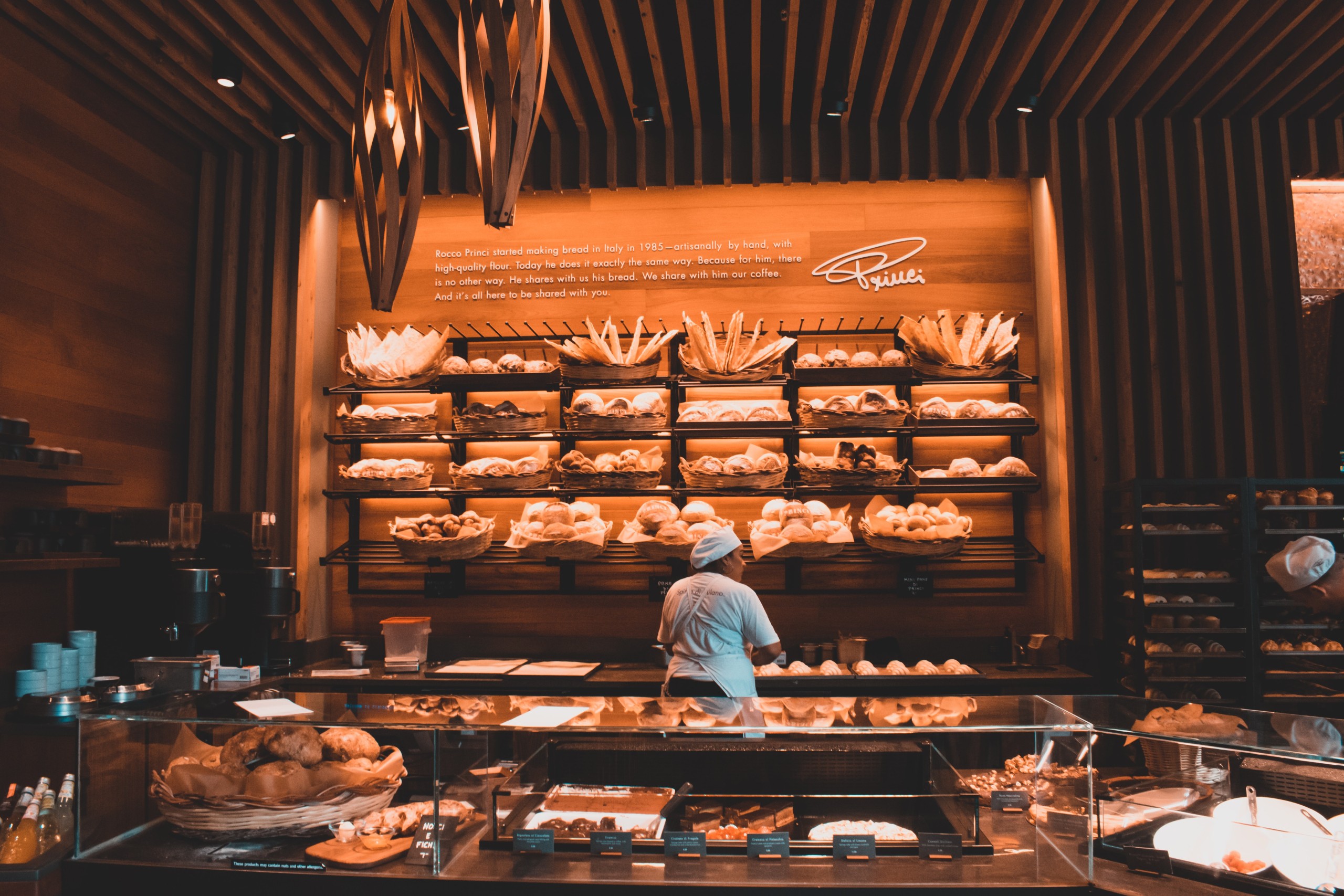 No matter how many restaurants you go to, baked goods always have their place in a belly that needs to be filled every now and then. The need for gratification is pretty strong for people with a sweet tooth. Regardless, what's a cup of tea without a fluffy loaf of bread or a snack that doesn't energize you like a dessert? Bakeries in Anaheim are serving just the right purpose and are wonderful at their job too.
Best Bakeries In Anaheim
Our guide will cover all the famous bakeries in nearby Anaheim, which is in a jiffy! Find your favorite as you skim through our mouth-watering collection of bakers in Anaheim, and for more options, check out our guide for the 7 Restaurants in Anaheim for a Variety of Cuisine [2023]
Okayama Kobo Bakery & Cafe
It is a Japanese bakery. It is a cute little place with an abstract color palate. The interior is very minimal in its look. Mainly woodwork is used in the furniture, and the bakery is very well-lit. The menu offered is very diverse in its variety. Every single item is rich and fresh in taste, from sweet to salty.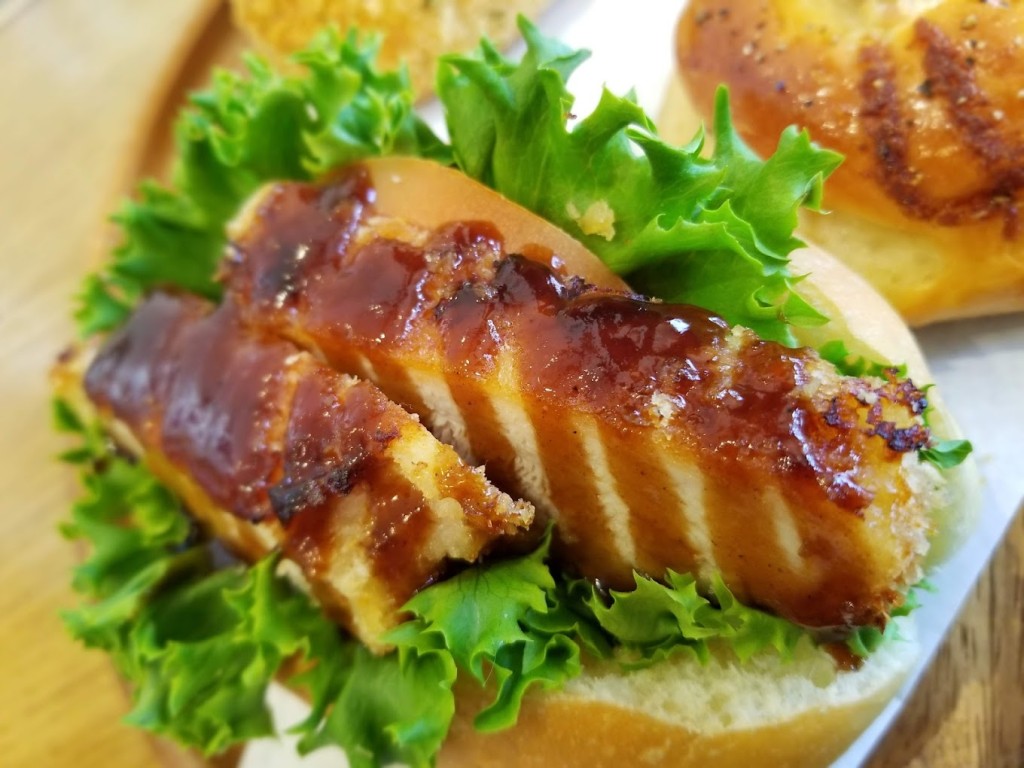 Jolly Holiday Bakery & Cafe
This bakery has something to satisfy your dessert and snack cravings and proper meals for those with an appetite. Ordering from here will solve more than one of your purposes.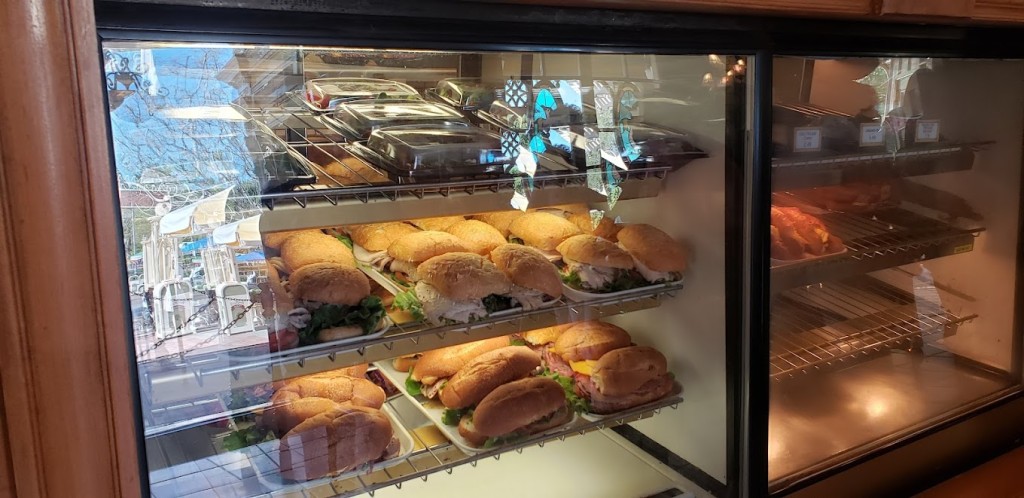 Other than that, it is located in Disneyland, so when you visit Disneyland, you won't need to worry about where to go for mealtime. As other places in Disney require a booking beforehand, this place will welcome and host you without a reservation and cater to your needs in the best possible manner.
Le Mirage Pastry
The Syrian culture and its food inspire this place. We must say that they are doing a great job in representing all that. The bakery inside is spotless and has a fresh ambiance. The inside is aesthetically decorated, and for beer lovers, be sure to check out our guide for the BEST Breweries In Anaheim.
The pastries of this bakery are the talk of the town. People who know about this place have the pastries of this bakery on their wish list, and whoever does come here raves about it. The reason is that these desserts are all family recipes passed on from generation to generation.
Sarkis Pastry
To have an amazing experience of bakeries in Anaheim on a budget, head over to this place without a second thought. The quality and quantity that they offer for the price are unbeatable! It is a middle-eastern flavor inspired bakery that makes every single goody from scratch.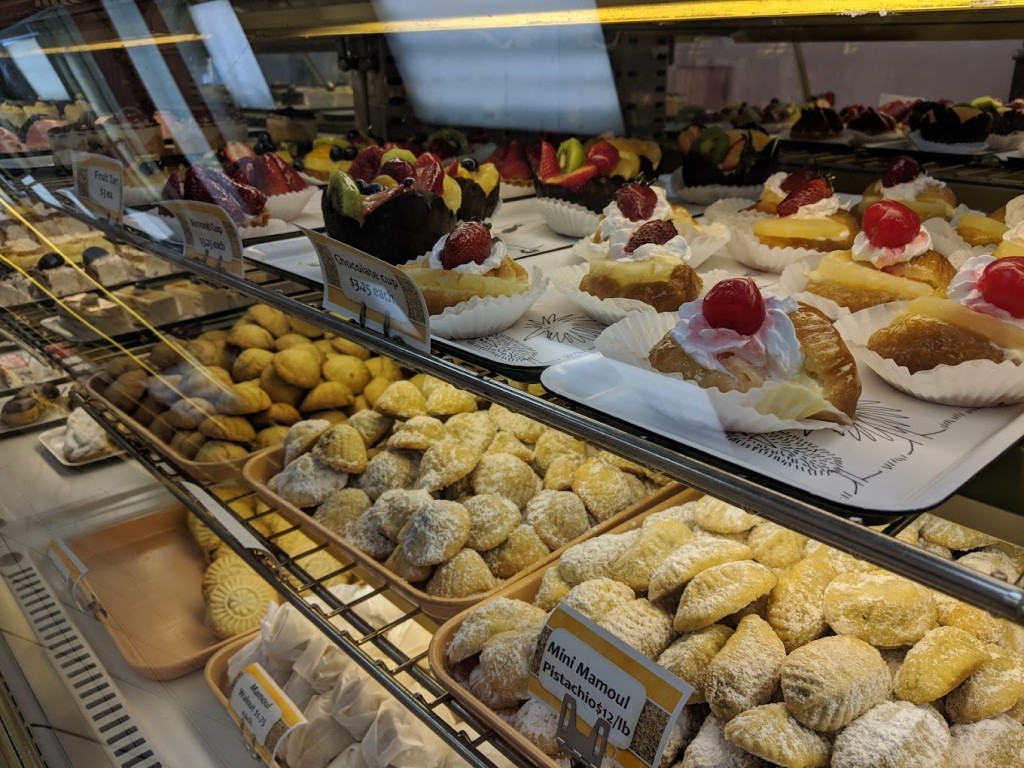 The size of the pastries here is so good that you don't have to worry about it finishing too soon! The variety they offer will have you confused as to what you should buy and what to leave.
Coco's Bakery Restaurant
This eatery has exceptionally good service, to begin with. They will pamper you and take care of you like you haven't experienced anywhere else. Their great service doesn't just end at dine-in but also expands to takeaway and delivery! The food you get delivered from this place will surprisingly arrive as warm and fresh as it would had you been dining in – a skill that not many have!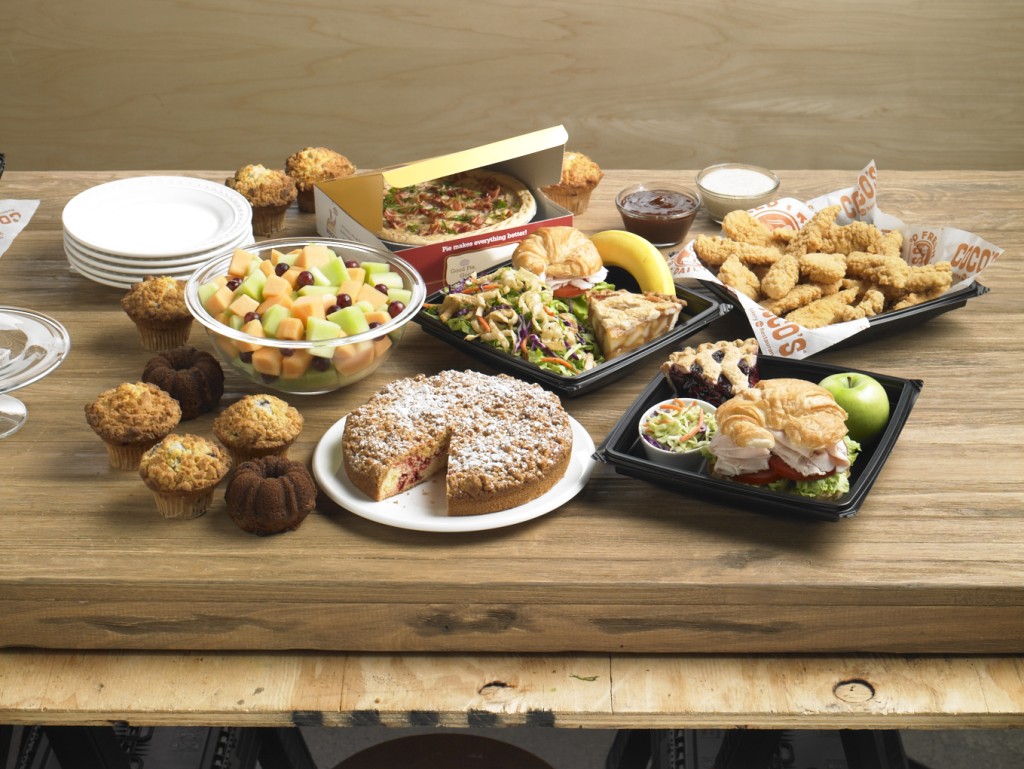 The location of this business is another plus point as it is within walking distance of Paradise Pier, and you can enjoy a snack with your tea time or breakfast before making your way towards Disney parks. If you opt for breakfast, try out their lumberjack breakfast on our recommendation, and you will fall in love!
The Cookie Plug
Enter into cookie heaven as you make your way inside this deliciously fragrant cookie place. You can smell the fresh and warm cookies getting baked right in the oven, ready to be served! They specialize strictly in cookies, and believe us, they do it better than anyone in the area. If you are in the mood for some heavenly cookies, head over to this place out of all the bakeries in Anaheim, without a doubt.
Their cookies are chunky in shape and big in size. The inside is as gooey as it can get, and the outer layer is crackly and crunchy! The sweetness is perfectly balanced. The magic lies in the fact that their cookies remain fresh even after a few days.
Brizuela's Bakery
A cash-only bakery with Mexican delicacies to your rescue. The taste and flavor that they incorporate into their goods are spectacular! Whoever tries this place once becomes a regular customer. Stop by here for a quick snack or a meal as they are open late, unlike most bakeries in Anaheim.
Although they have long waiting lines, their service is speedy and efficient, so the line moves fairly quickly compared to other places.
Campitelli Cookies
Another mouth-watering cookie place that will steal your heart. It is slightly pricey, but these days what isn't? The cookies are enormous. They have a never-ending list of flavors for the cookies, and each tastes better than the rest. They also serve tasty and fresh sandwiches perfect for picking up on your way to work or back home.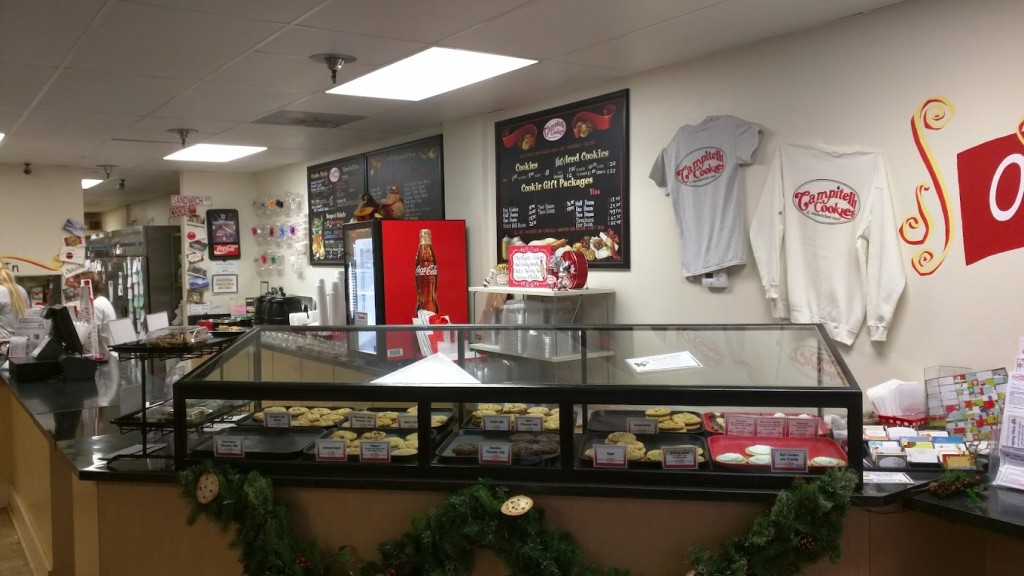 House Of Chimney Cakes
A very innovative way of serving ice creams has been launched into the market by this place. The cone of the ice cream is formed in a chimney-like shape hence the name. The serving is pretty huge for the amount they charge. Their soft serves are organic in case anyone is looking for a healthy way of satisfying their sweet tooth. They have other desserts as well.
The Gateaux Shoppe
If there is someone among all the bakeries in Anaheim, who specializes in knowing the perfect balance between the ratio of cake and icing, it is this place. You can order cake slices as well as a whole cake which is pretty convenient. Once you give this place a shot, you will want to try all of its flavors, as each one has a unique and distinct taste to it.
Star bread Bakery
This bakery truly lives up to its name and is an absolute star in making bread. They specialize in making the moistest and most fresh variety of bread one can find. The sugar and the butter melt in your mouth the second you take the first bite. And for those who love donuts, check out our guide for the 33 BEST Donuts in Anaheim [2022].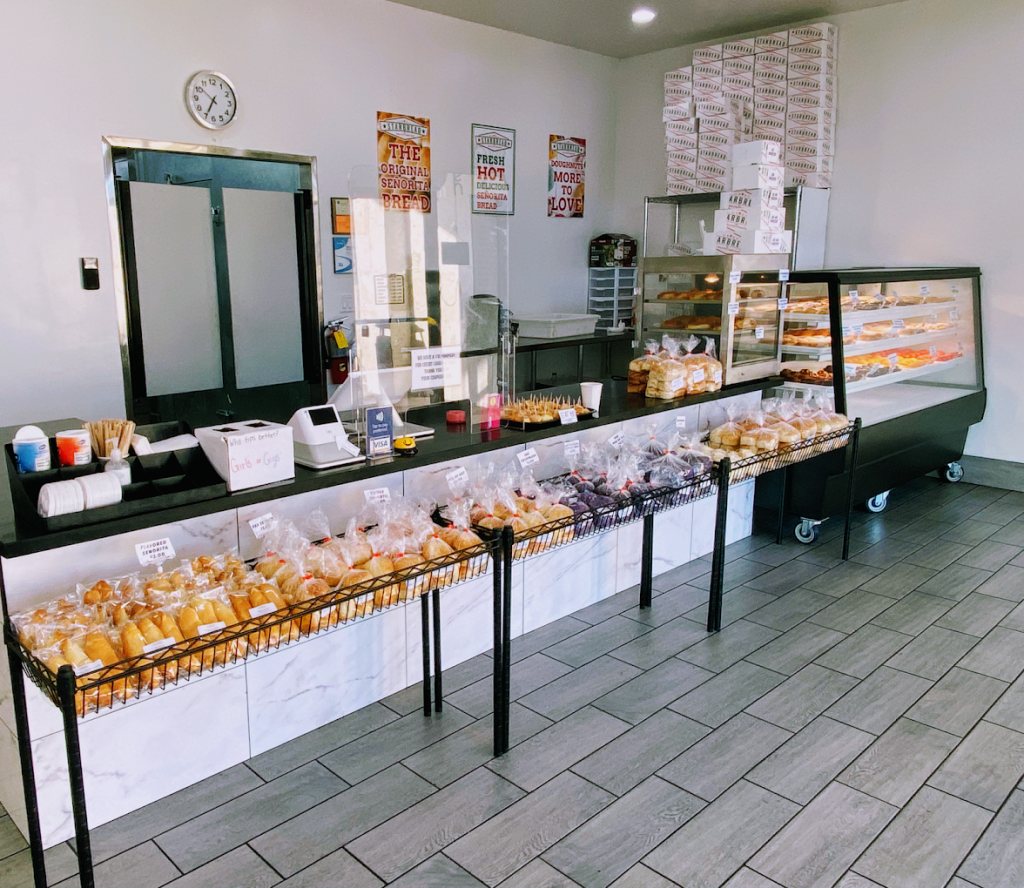 The fun part about it is that it tastes entirely different – but pleasingly when it cools down. So you don't have to worry about it not tasting as good when it is not warm.
Pacific Wharf Cafe
If you happen to visit Disneyland Adventure and are looking for a place to have a meal rather than a snack to grab, then this is your place to go. It will fill up your tummy with such deliciousness you will forget about all your plans for the day.
The great thing is that they have started delivering as well, so even if you are somewhere in the area, you can always get it delivered to your doorstep. Their clam chowder is a local's favorite out of bakeries in Anaheim and is an absolute delight to have any time of the day and any day of the week.
Recommended Read: The BEST Pizza In Anaheim In 2022 For You To Try
Le Parfait Paris
A tiny piece of Paris in Anaheim is the best way to describe this eatery! The decor, the interior, and the ambiance everything about this place speaks volumes and reminds you of Paris. The desserts and other bakery goods from this place have a finesse that no other place has.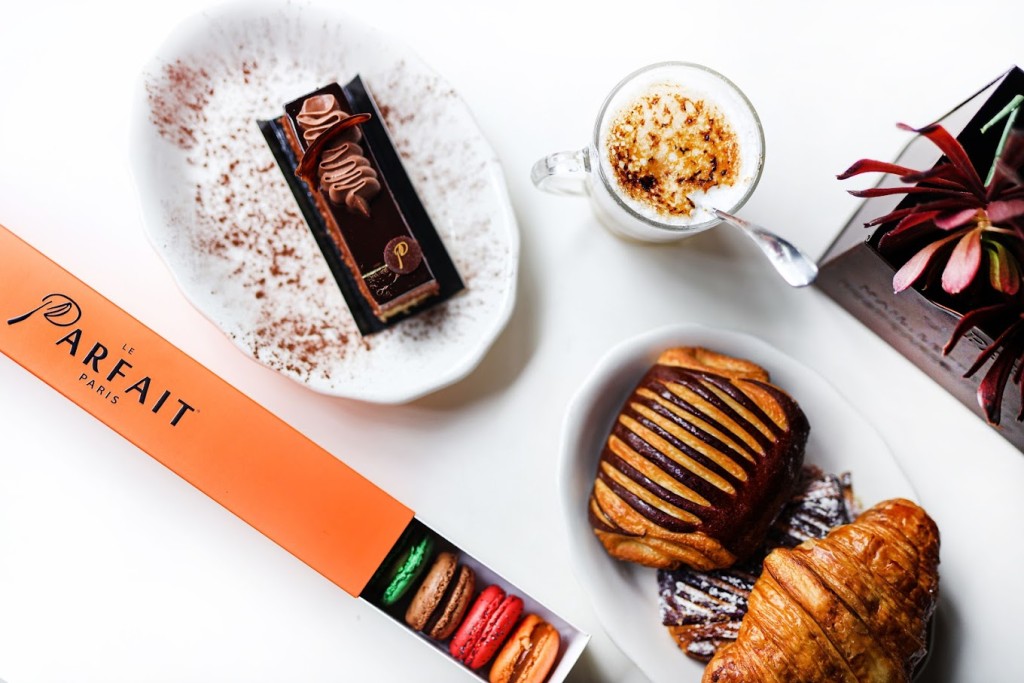 Their mousse is especially known for its richness in flavor. And the berries they pick for their desserts are in the freshest and ripe form. The croissants are as fresh as they could be, while the macarons are a perfect blend of crisp on the outside and gooey on the inside. There is nothing not to love about this patisserie.
Corner Bakery & Cafe
Since we are on a hunt for bakeries, this place does justice to serving fresh, made from scratch, yummy desserts, and other bakery items to fill up your belly!
However, we wouldn't recommend their savory items menu as in the past year, their performance in the savory food domain hasn't been quite up to the mark. However, they take party orders and will live up to your expectations in delivering quality food.
Editor's Pick: The BEST Brunch In Anaheim In 2022
Conclusion
We hope to have answered every single type of bakery item craving and where to find it. Now it is up to you to make your pick and devour all the goodness there is. There is a lot of variety in our guide for you to try something other than your regular bakery items so you can safely experiment with your next bakery order!
Those of you that are inclined towards a certain place out of the guide but are not sure what to order can always take a look at our specialties section under each bakery mentioned. It will help a great deal with your next order. If not, you can always call on the numbers that we have provided.
However, while choosing the place, being mindful of the rush hours of all the bakeries in Anaheim will help you a great deal in time-saving and energy-saving. Do your homework and enjoy! And after satisfying your taste buds with delicious bakery items, don't forget to check out our guide for Nightclubs you must visit when in Anaheim for a fun night out.