Sports bars are great when you want to shake off that stress after a tiring workday. You can go there with your friends to enjoy games and a few shots of alcohol or cocktails. Hence, it can be great for your mental health, and you can start the next day with sheer focus and a clear mind. In this guide, we will inform you about the best sports bars in Anaheim that are excellent in all aspects.
Sports Bars In Anaheim
Here, we will discuss the top-rated sports bars in the city. You can pick any of the bars for a relaxed night out, which will surely help you create new memories. Without further ado, let's hop on and see in detail what each of these bars offers you. And if you're looking for a more general bar experience, Anaheim also has some great options. Here are our top 16 picks for the best bars in the city to visit.
Lopez & Lefty's
It is a soft-themed bar with an overall Mexican vibe. You can get your hands on some simple Mexican dishes, like tacos, Chilaquiles, and more. In addition, you can stop here for brunch on weekends from 10 am to 2 pm. They have several collections of drinks as well. Also, check out more taco options in Anaheim.
Danny K's Sports Bar & Billiards
There is a large billiard table at Danny K's where you can schedule tournaments and friendly matches with other players.
Also, they have TVs that play sports all day. Thus, you can also go here when you want to watch your favorite sports with a large crowd. Moreover, there are tap brews that you can have for as long as you stay in the bar.
Hammer Workshop & Bar
Hammer is among the superb sports bar in Anaheim, offering classic cocktails and delicious American fare. Further, the bar has full shelves of your favorite wines and craft brews.
Consequently, you will have a great experience with the drinks. And not to mention, the cocktails are presented brilliantly to appease your aesthetic interests.
Recommended Read: BEST Anaheim Coffee Shops [Top 38]
Karl Strauss Brewing Company
Karl Strauss is an upscale bar with branches across the US. Here, you will encounter a pleasant atmosphere with relaxed music to uplift your mood.
Moreover, they have house-brewed craft ales that taste distinctly fabulous. The dining area is large and spacious to comfortably cater to large groups of people. However, it can get crowded during busy hours.
Keno's Sports Bar
Keno's Sports Bar in Anaheim, CA, is a fun place to head to. Founded in 2002, it has improved its services to provide visitors with an unforgettable bar experience.
Further, they offer casual American quick-bites, which are super tasty. There are plenty of drink options and TV screens to catch up on sports as you munch on the food.
The Juke Joint
This place has everything you would expect the best sports bar to have, fruitful cocktails, yummy beers, and fantastic service. Furthermore, there is a dance floor you can head to dance away your worries and interact with other people. And if you're looking for great craft beer, Anaheim also has some fantastic brewery options. Here are our top 19 picks for the best breweries in the city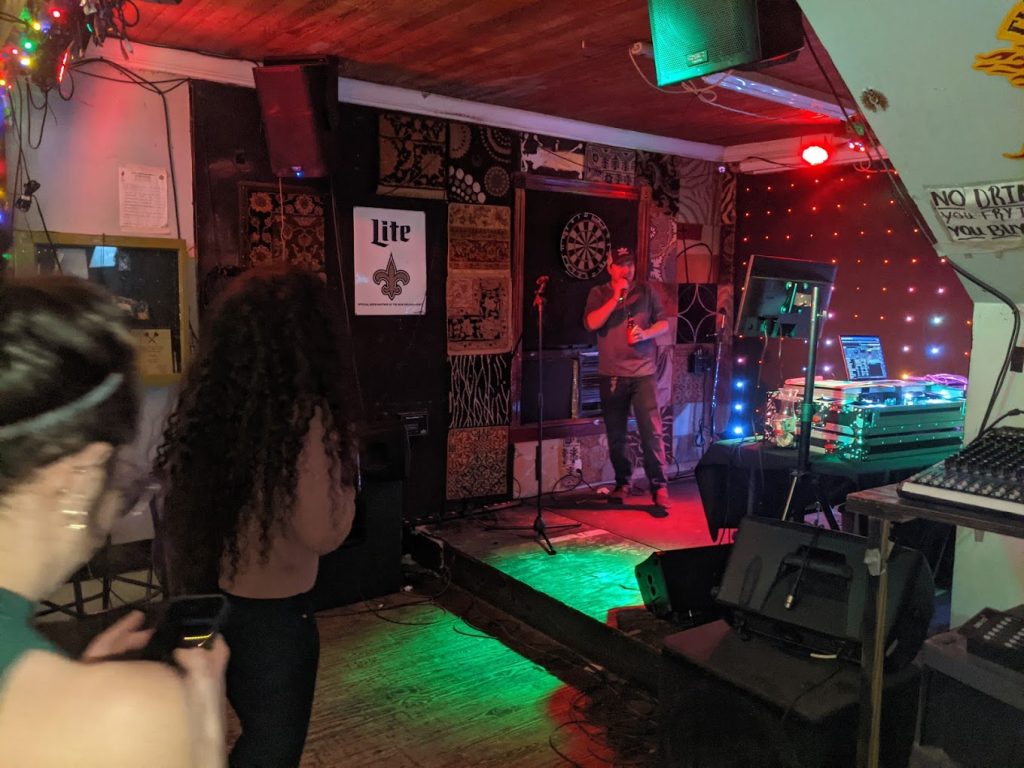 Besides, it closes at 2 am so you can head here for late-night shenanigans with your friends. It will make a brilliant hangout spot, thanks to the upbeat atmosphere.
Harvey's Sports Bar
Next, we have Harvey's Sports Bar in Anaheim, which can make a calm dining spot. It has a billiard table and a long bar. Hence, you will not run out of activities to do at this bar.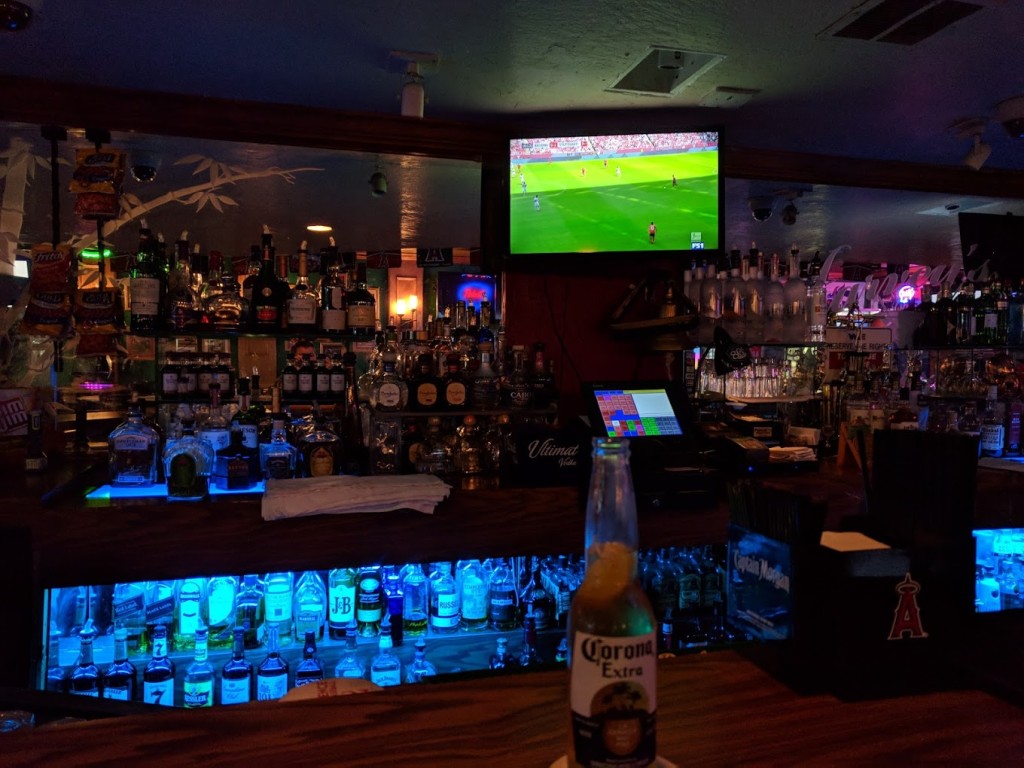 In addition, there is a variety of drinks, like Pineapple Kamikaze, Paloma, and Beers. And the bartenders are experts at creating these tasty glasses. On the other hand, there is a parking lot to avoid the hassle.
Ruby's Sports Bar
You will encounter lots of things to do at Ruby's Sports Bar. For example, full-sized shuffleboard, pool tables, and flatscreen TVs air your favorite sports. Moreover, it is a clean bar with attentive bartenders who will refill your glass quickly.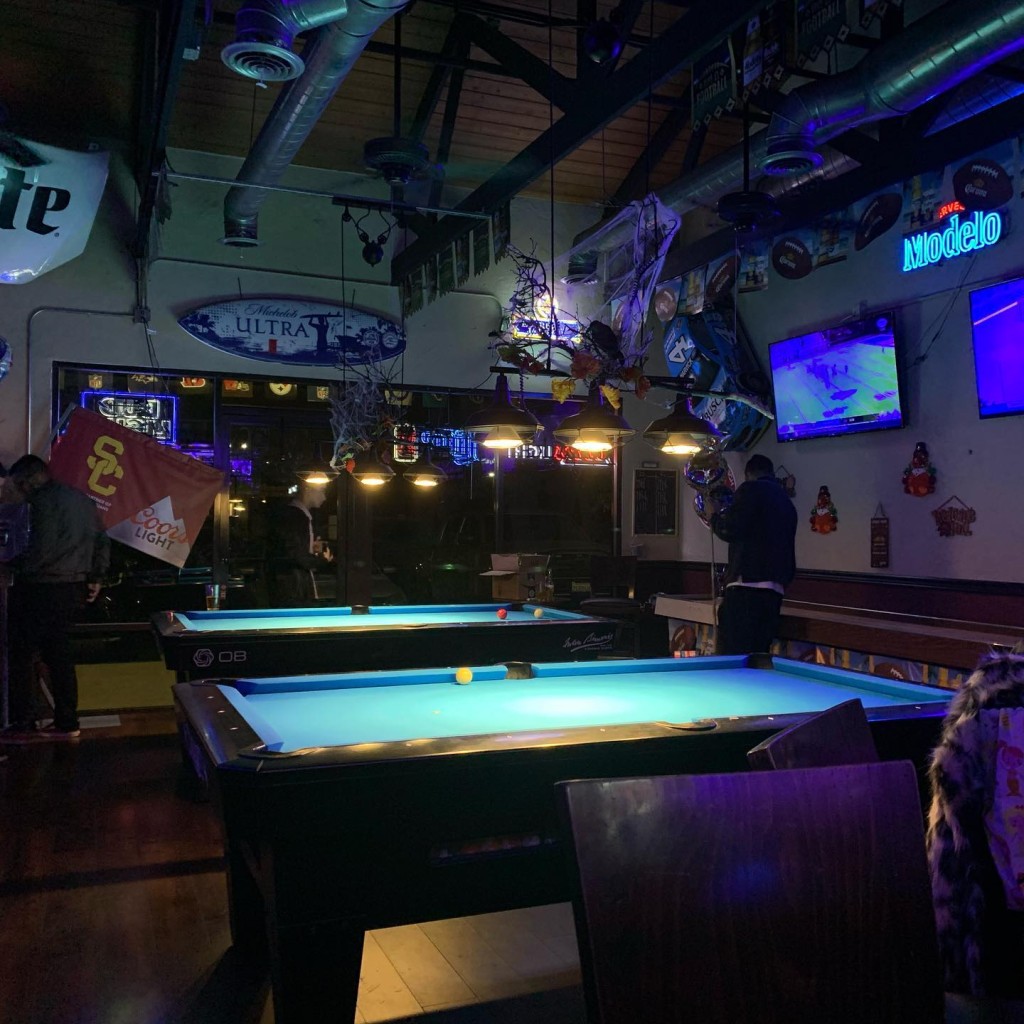 The Cave Sports Bar
The Cave Sports Bar in Anaheim will make a great pick if you are looking for a full bar day out. You have food, drinks, music, and lovely people to make your day awesome.
On the other hand, the timings are from 2 pm till 2 am; thus you can come here after you are free from work. Also, the ambiance is chill, and the bar is not usually crowded, except for the main sports days.
The Hive Sports Bar and Grill
It is a relatively new sports bar, though they have surpassed the quality standards to impress the visitors. And the best part is that they offer juicy and big burgers that you can bite into to fulfill your appetite. The food makes an excellent partner for the drinks. . Anaheim is home to many great pizza places; check out our list of the best pizza in Anaheim for you to try.
Roundin' 3rd Sports Bar and Grill
At Roundin' 3rd, you can have your most-liked American food dishes, like burgers, wings, fish and chips, etc. The presentation is lovely, so you can even get a few clicks of your plate.
Furthermore, the bar has 25 flatscreen televisions to air sports. You can watch the match in a comfortable setting, with 12 beers on draft to pick from.
Things to Look for in the Best Sports Bar in Anaheim
Before making your final pick, there are certain aspects you need to remember. If your chosen bar meets all these aspects positively, it is the best sports bar in the city.
Firstly, remember to look at the interiors and see if they are spacious enough to cater to you and your guests. If you visit with five or more people, you require a sports bar with suitable seating arrangements. Secondly, the best sports bar would also offer you plenty of food choices along with drinks. Hence, you will not have to go to any other restaurant for meals. You can have both under one roof.
In addition, sports bars usually offer various drinks on their menu. As a result, you can always have other options if you dislike certain flavors.
Conclusion
So, that is a wrap on the top sports bar Anaheim possess. You will find these bars impressive, plus the food is also delicious. And the most crucial part is that each sports bar we mentioned above has big TV screens to make your game experience exciting.
And if you're looking for a great haircut or shave, Anaheim also has some fantastic barber shops. Here are our top 24 picks for the best barber shops in the city.
Head on and make your pick!