Pizza is the most famous Italian dish that nobody can resist. A tempting slice of pizza topped with our favorite ingredients and a heaven load of cheese is enough to turn the day around for good. Hence, you must know all about the best pizza in Anaheim to order one as soon as the cravings start hitting, with no time to waste. If you're looking for a variety of cuisine options in Anaheim, check out these 7 restaurants for some delicious options in 2023.
Best Pizza In Anaheim
These pizza spots in Anaheim serve piping hot pizzas fresh from the oven. You will come across many exciting flavors at these restaurants that will level you drooling for more. So, let's move on and check out all the pizzas you can devour in the city.
Pizza X
It opens daily from 11 am till midnight to prepare the freshest pizzas for its customers. You can come for brunch, a quick evening bite, or dinner.
Moreover, they have the best New York Style Pizza you can get in Orange County. The food truck makes thin base pizzas with a crisp texture and brilliant flavors.
Lui's Pizza & Subs
Here, you will find large pizzas to kick away the hunger for the rest of the day. They are heavy, thanks to the enormous toppings and sauces to bring in taste. Consequently, you will feel full after 3 or 4 slices of pizza.
Also, you will find delicious subs and wings at this place that is equally tasty as the pizzas. As a result, you can choose from the two varieties.
La Pizzeria Pizza
Whenever you are here, do not miss out on their famous hand-style pizzas made with absolute love. Each bite is rich in taste to give you a wholesome food experience. Furthermore, some specialty pizzas are Mexican, Hawaiian, BBQ Chicken, and more.
Marri's Pizza
This restaurant has been serving the best pizza in Anaheim since 1957. Being one of the oldest pizza spots in the city, you will experience authenticity in its taste.
In addition, they only use fresh dough, fresh vegetables, and the finest cheese in their pizza. Besides, the environment at Marri's Pizza is calm and relaxing for you to have a fantastic day out. You can also create your pizza here.
Giant Manhattan Pizza
The chefs prepare the sauces from scratch to ensure the original taste in their pizzas. Therefore, you will not come across incredible flavors anywhere else.
Furthermore, they specialize in making giant pizzas that can serve large parties. You will find ample sauces and toppings in the pizza, no matter the size.
Pizza Boy
Pizza Boy has a professional and friendly staff who will cater to all your food-related needs. Moreover, there are no long queues, and the team will bring your order to you within a few minutes.
Pepz & Pizza Eatery
You can go here with your friends for a fun time out over a luscious pizza. There are many flavors so that everybody can order their favorite ones.
On the other hand, their menu includes California Delight Pizza, Pepz House Special, Calzone, The Meats Pizza, and much more. They have the best pizzas in Anaheim.
Valuetinas Pizza
Valuetinas has lots of different toppings to choose from. Thus, you can try out a new flavor on every visit for a variety.
Additionally, they add the perfect amount of sauces and vegetables, with perfectly cooked meat on thinly crusted pizzas. The pizzas are baked at an optimum temperature to give them a nice texture.
Promenade Pizza
It is one of the best pizza places in Anaheim, CA, that you can visit for a great selection of pizzas. Also, do try the Cauliflower Crust Pizza. You can add three different toppings to it. And they have vegan pizzas that are suitable for vegetarians.
Whata Lotta Pizza
This superb eatery has been serving fresh-out-of-the-oven pizzas for the past 30 years. Therefore, they have developed a distinct taste in all their pizzas which is hard to resist.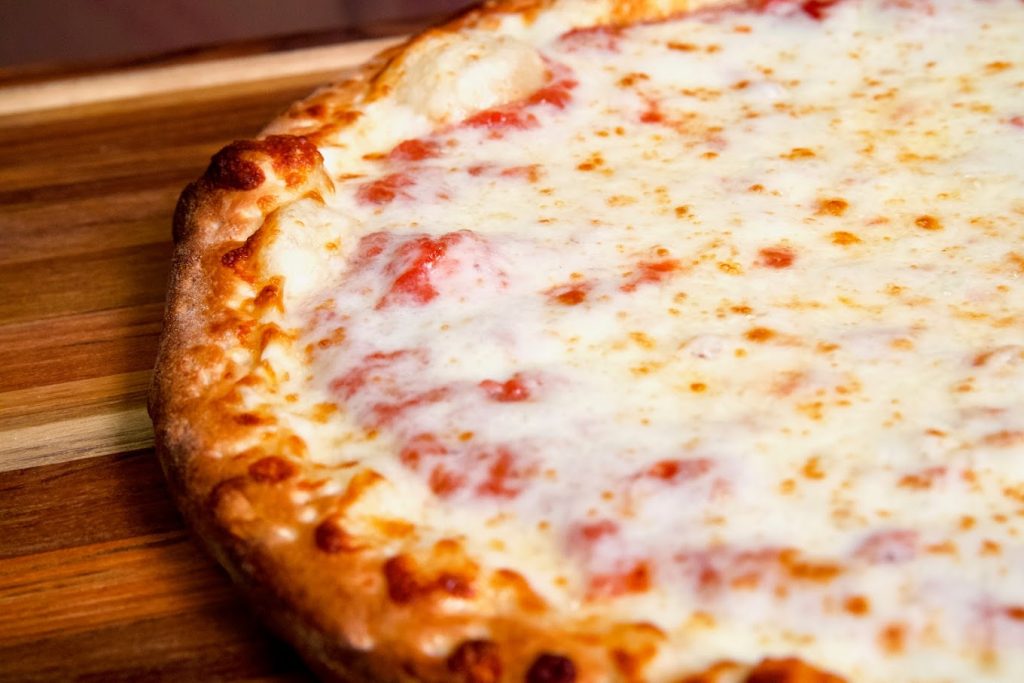 Moreover, it is an affordable pizza spot that you can visit when you are low on budget but would love a flavorful pizza.
Top Pick: Top 35 BEST Bakeries In Anaheim
Red Tomato Pizza
It is a family-run pizzeria where each pizza is made of fresh dough that are allowed to rise for a specific period. In addition, they know how to create the tastiest pizza sauce that will explode a burst of flavors in your mouth. The chefs are consistent, and you will get the same texture every visit.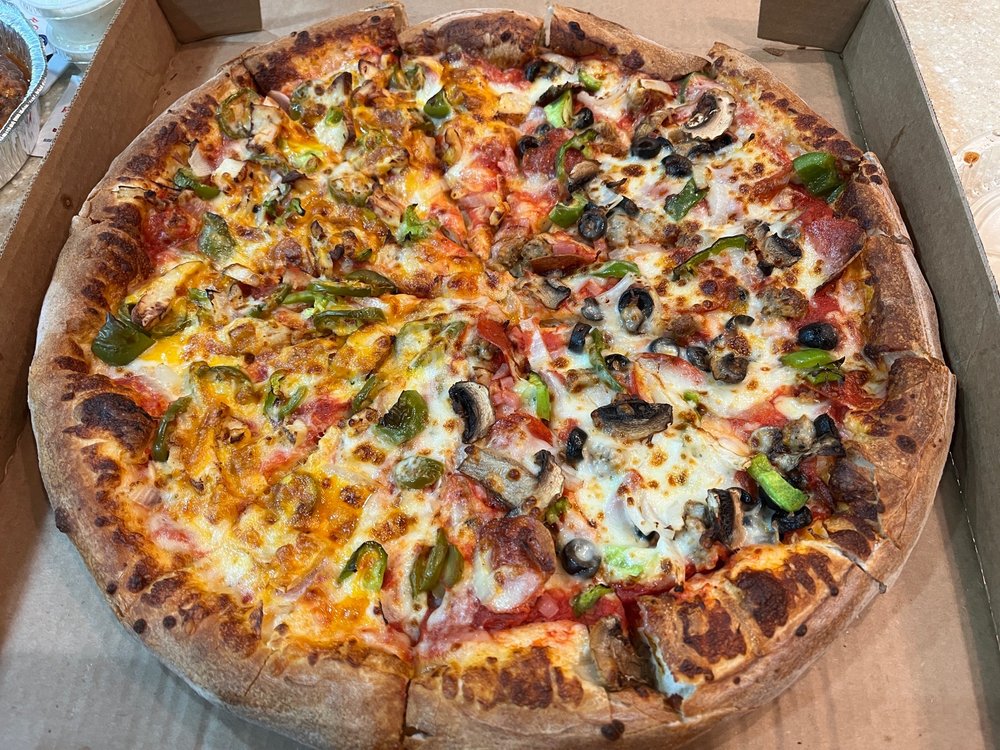 Porky's Pizza
Stop by Porky's Pizza to get the cheesiest pizza in town. Here, you will find some of the best pizza in Anaheim, loaded with the finest ingredients and top-quality cheese.
Further, the quantity is enough to satisfy your appetite. You can even share some of your pizza with your partner, and there will still be some leftover slices.
Italian Pizza Rosa
It adds authentic Italian touch to the pizzas, which you are bound to love. You will fall in love with the dish as soon as you take the first bite.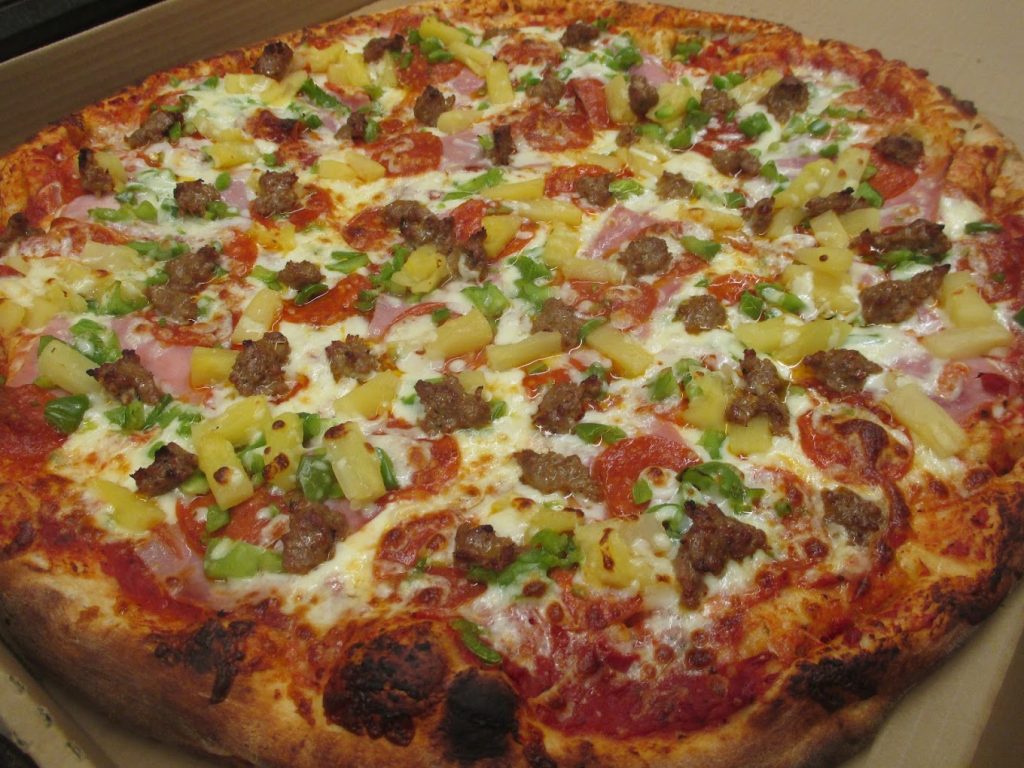 Besides, you can order single pizza slices to try various flavors in one visit. Though, they only offer pizza slices on weekdays.
Editor's Pick: Top 35 BEST Vegan Restaurants In Anaheim For You To Visit
The Pizza Press
Next, we have this superb pizza place in Anaheim, where you can try the most delicious pizzas you have ever seen. Plus, the presentation is excellent, and you can click some photos for your socials.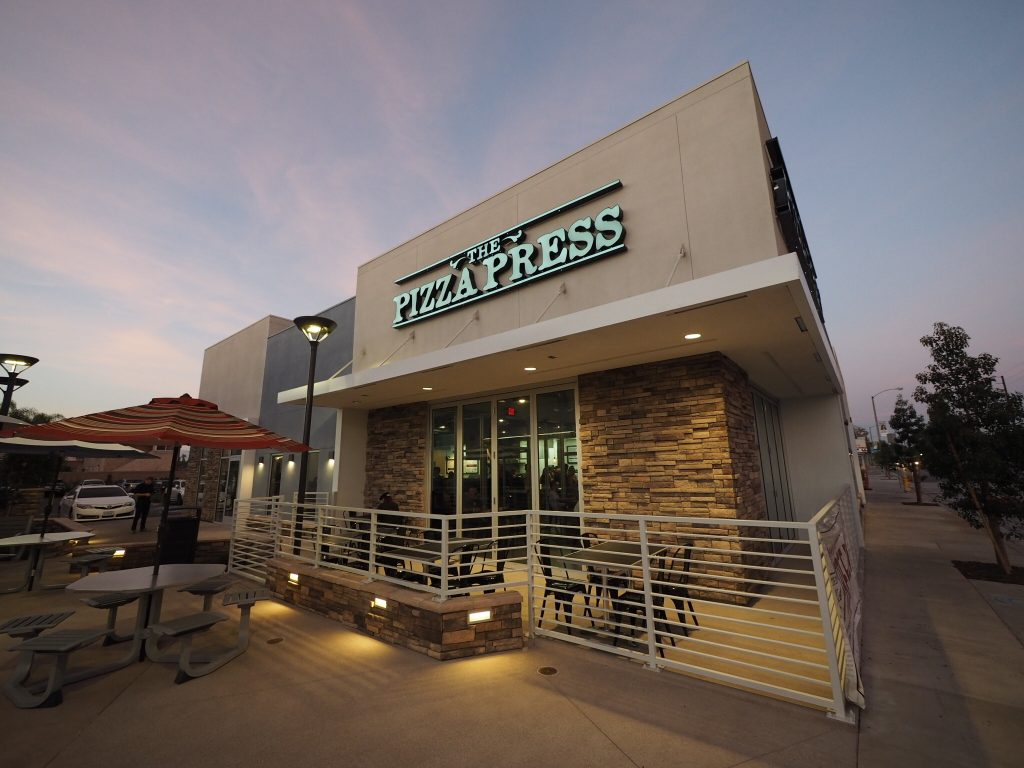 Moreover, The Pizza Press has a distinct selection on their menus, such as Pieology, Pyo Pizza, The Chronicle, The Post, and many more. You will be tempted to try them all. And they also have a gluten-free pizza for those who have allergies.
Blaze Pizza
Blaze is a relaxed pizzeria where you can have a comfortable dine-in with your favorite people. Moreover, the taste is incredible, and you will start liking pizza even if you are not a massive fan of the Italian dish.
On the other hand, the restaurant has aesthetic vibes. You will receive your pizza straight out of the wood-fired oven, which adds a unique taste to create the best pizza in Anaheim.
California Pizza Place
Go for the cheese pizza at Calfornia Pizza Place if you love cheese more than anything else. Each slice is topped with a hand load of cheese that creates the most satisfactory cheese pull. It will intensify your hunger by a hundred.
Out of the Park Pizza
They serve lunch specials on weekdays from 11 am to 2 pm, where you can add sides and soda with your pizza for a reasonable amount.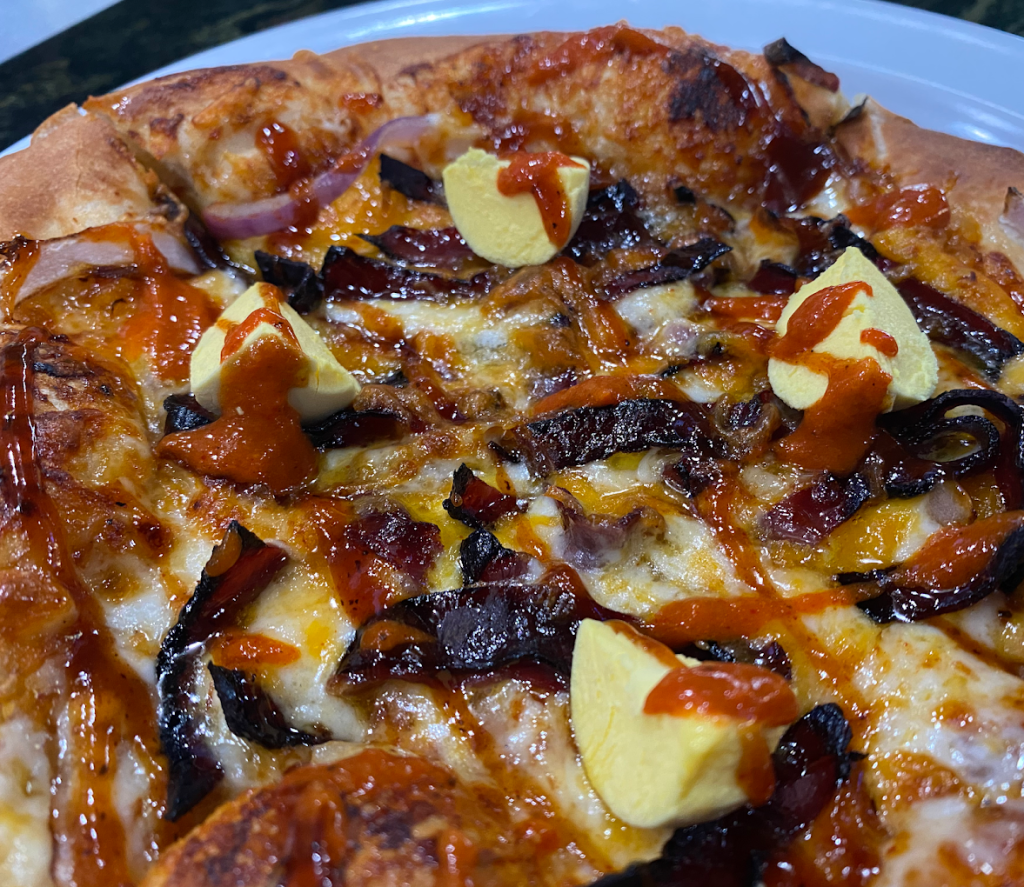 Apart from that, the restaurant has a fantastic selection of the yummiest pizzas. There are so many flavors to choose from that you will get lost in the menu.
Shakey's Pizza Parlor
Shakey's will make a brilliant pick if you want to dine out with your large group of friends. There is a spacious indoor dining area to cater to big groups. Furthermore, the texture is perfect for a pizza, and your tastebuds will thank you for choosing Shakey's. Also, the spot is home to the famous mojo potatoes.
Takeaways
That's a wrap for the best pizza in Anaheim you can order. We have diligently added each of the above places to our list. Thus, you will not be disappointed with the pizza, regardless of the restaurant you choose. Our expert team has also made a guide for the best pizza options in Dubai, Norfolk, Panama City, Virginia City, and Santa Ana, be sure to check them out!
So, grab onto your favorite flavors and have a fantastic time over the most delicious pizzas in Anaheim.