Pizza is one of the most popular foods in the world because of its unlimited variety of flavors and topping combinations. It's up to you whether you're a fan of pineapple on your pizza or a staunch opponent. What actually matters is that you're still a pizza fan, and that's all that matters. Hence, today we'll talk about the best pizza Virginia Beach has to offer. If you're looking for a different type of food, check out the best ramen you can eat in Virginia Beach!
Best Pizza in Virginia Beach
Once in a while, you crave pizza, and you want to make sure it's delicious. Finding the greatest pizza is always a priority, no matter how hard it may be. Today, we've compiled a list of 20 places competing over the best pizza places in Virginia Beach so that you can decide which one is ideal for you.
Windy City Pizza
Windy City Pizza happens to be one of Virginia Beach's first Chicago-style pizzas, and in our judgment, it was a huge success in this regard. In this establishment, you'll get a deep-dish pizza that's much like the one served in Chicago.
When you're in the mood for some very tasty pizza, make a trip to Windy City without any second thoughts. You can always count on their toppings to be fresh and the pizza to be hot when you get it. It's impossible to go wrong with any other item on the menu too.
The area is well-kept and fashionable and includes a pool table and a video arcade. Overall, you'll have a good experience.
ShoreBreak Pizza & TapHouse
ShoreBreak Pizza & TapHouse's environment is one of the nicest things about it. Since its start in 2003, locals have owned and operated this business. All of the typical pizza, wings, mozzarella sticks, and more can be found at ShoreBreak Pizza & TapHouse. They let you experience the best pizza in Virginia.
Great for huge events as they have a lot of room. In addition to offering pickup, they have a private parking lot. You and your friends will have a great time there watching a few games. There are drinks for the girls' night and a fun room for the children.
North End Pizza
Incredibly delicious pies can be found at North End Pizza. After being at the beach, what could be finer than a genuinely outstanding pizza?
Ordering pizza by slice or full pie allows you to have the most flexibility and enjoyment. It comes in handy if your group can't agree on which pizza to order or if you only have room for one or two slices of pizza. It is the goal of this establishment to offer the best NY-style pizza in Virginia Beach.
Bodacious Bakehouse
Both the pizza and the choices at Bodacious Bakehouse heavily emphasize diversity. The best pizza in Virginia Beach VA can be found here, as fresh ingredients and a delectable secret sauce are the key components of their pizzas.
Bodacious Bakehouse in Virginia Beach is a good option if you're seeking Italian food. Many of their dishes are vegan, including garlic knots, pizza, and pasta. Pizzas including Hawaiian, pepperoni, buffalo chicken, and Margherita are all available at this establishment.
19th Street Italian Bistro
Regardless of what type of Italian food you choose, pizza is the most popular item. Eat in or dine out; you won't be disappointed with the selection at 19th Street Italian Bistro.
19 Italian Bistro is among Virginia Beach's most popular restaurants. Make sure you include Soda in your purchase, as that will make you enjoy your pizza more. Be sure to take advantage of the discounts given by 19th Street Italian Bistro in order to keep expenses down.
Gino's Pizzeria By Maurizio
Are you looking for a wonderful local restaurant where you can get tasty meals prepared with high-quality, locally sourced-ingredients at a reasonable price? If this is the case, Gino's Pizzeria by Maurizio is the ideal place for you to visit. They serve delicious meals that may be relished. They provide a wide variety of scrumptious cuisine and custom specialties on their menu.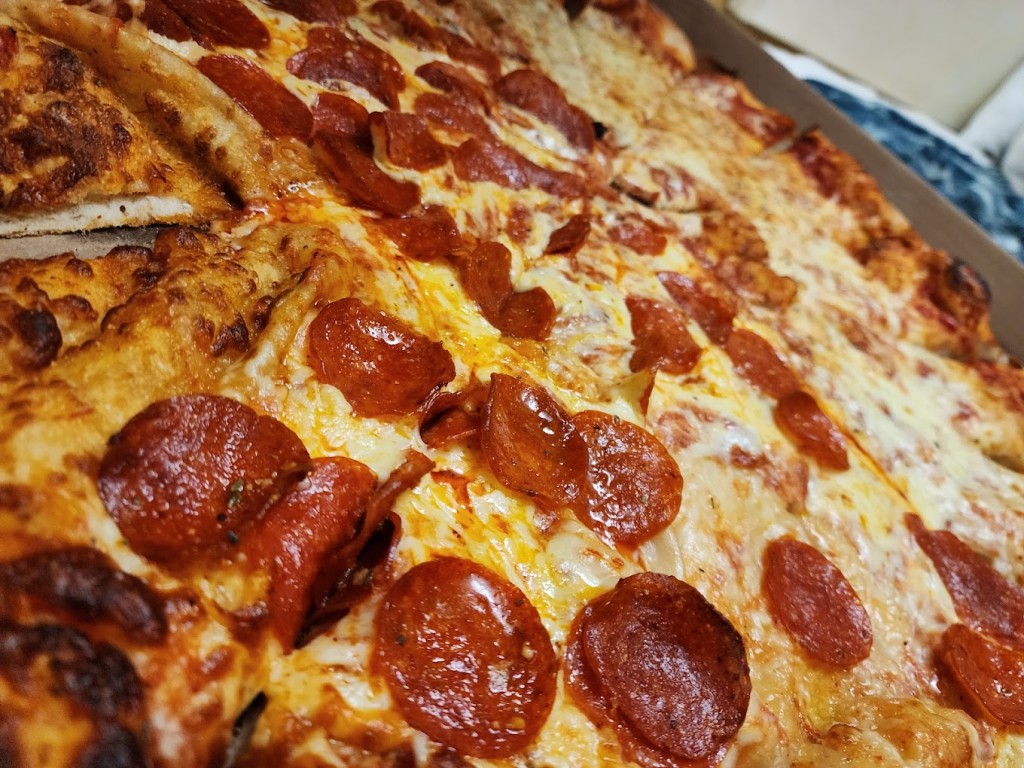 This location is just a short drive away from the major VB Street. Clean, roomy, and well-mannered. There's something for everyone on the menu. They have a selection of beer and wine. In addition, their pastries appear delectable.
This Pizzeria caters as well. Surely, you and your loved ones will like it.
204 Pizza
Since 2009, 204 pizza has been delivering the best pizza in Virginia Beach with one simple goal to achieve: to create an authentic Italian and Mediterranean-style place where both employees and customers can feel at home.
204 is the only place to buy the most delicious pizza on the strip; don't even bother with the others. It's a pleasant place to eat. Like a jewel in the wall, it's unique. The crispiest aspect of the pie is the crust, which is delicious on the outside and chewy on the inside. Simply put, the toppings enhance the whole experience.
If you want to try the best gluten-free pizza Virginia Beach has to offer, then this is the best place for you.
Reginella's Italian Ristorante & Pizzeria
Reginella's Italian Ristorante & Pizzeria is Virginia Beach's best family-friendly Italian eatery. Delicious pizza, spaghetti and sandwiches are just some of the options on the menu. And hey, there are also some daily specials.
Only at this adorable small restaurant can you experience a unique taste in its purest, most natural form. Fresh and abundant ingredients are used in their dishes. Although you may have to endure a long wait and pay somewhat more than you would at a typical pizza chain, the quality of the cuisine and service make up for these drawbacks.
They make the awesome brick oven pizza Virginia Beach has to offer, with its crust that isn't too doughy and its excellent cheeses.
Recommended Read: The BEST Haunted Houses In Virginia Beach
Chicho's Pizza 11th Street
Two senior Virginia Beach lifeguards had a tiny concept for Chicho's Pizza: they wanted to produce amazing pizza using only the freshest products. Customers were able to watch their pizzas being prepared in front of their eyes, while pedestrians were able to smell the delicious aroma wafting from the shop.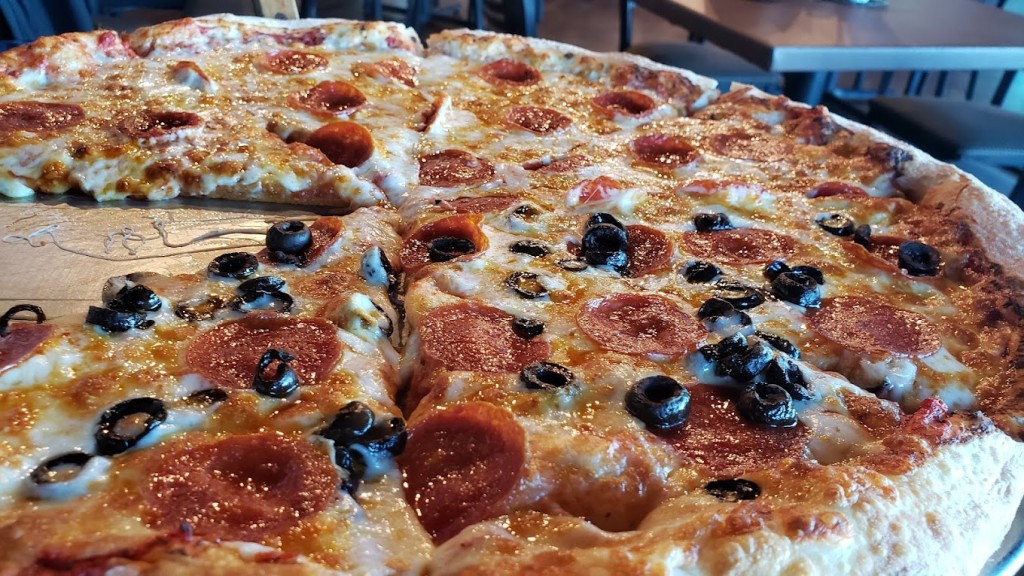 If you're looking for a restaurant where you can unwind and chill, go no further than this one. There's Chicho's Pizza's Mighty Meat Pizza for those of you who love meat, as well as the Margherita and Garden Delight pizzas if you're more of a lover of vegetables.
Pungo Pizza & Ice Cream
Founded in 1998, Pungo Pizza is a family-owned and run business. Their employees are devoted to providing their clients with exceptional service and delicious meals. For breakfast and dinner, they provide a broad range of delectable foods that are all created from scratch, including sauces, pizza dough, and desserts.
They have a great pizza here. To begin with, the crust is prepared from scratch. Next comes the delicious sauce, properly melted cheese, and fresh garnishes. All of their food is mouthwateringly good.
It is a fantastic place to go for locals. The service and cuisine are excellent at this establishment.
Wasserhund Brewing Company
Since it bears its name, this pizza is ideal for those who wish to eat and drink at once. Both the ambiance and the level of service are excellent. The on-site brews are excellent.
There's something for everyone, including a coconut-lime flavor delight for the summer months. However, despite the fact that they are primarily a brewery, they still serve one of the best pizzas in Virginia Beach.
Gluten-free beverages and cuisine are plentiful here. The greatest gluten-free pizza in Virginia Beach is their Puggle Pizza, which you'll enjoy.
Planet Pizza Virginia Beach
Off the Virginia Beach Boardwalk, you'll find this themed restaurant. Atlantic Avenue is the location. An alien-themed restaurant is adorned with a variety of interesting extraterrestrial artifacts. Both inside and outside of the building are covered in massive paintings depicting extraterrestrial life forms.
It appears like your vacation to Virginia Beach has been converted into a sci-fi film. You'll see aliens, spacecraft, and other UFO-related artifacts all around the restaurant. Eat here with your entire family, and you won't be disappointed.
For the last two decades, Planet Pizza has operated in Virginia Beach with the sole purpose of providing customers with a delightful and exciting eating experience. They feature a large dining room inside, as well as sidewalk seating. I really like it here.
Dough Boy's Pizza
Founded in 1989, Dough Boy's is a family-owned and operated business based in Virginia Beach, a tourist destination that attracts millions of people each year.
Their menu includes a broad range of pastas and "specialty pizzas," such as the Oysters Rockefeller Pizza and the Green Piece Pizza, in addition to hearth-baked sandwiches, 1/2 pound hamburgers, salads, and other interesting munchies for beachgoers.
This is a pub and Pizzeria that serves both indoor and outdoor seating. Once your order has been taken, your food is served to your table by one of the bartenders.
Salvatore's Pizzeria
If you're looking for an authentic Italian restaurant in your area, this is where you should go. The place offers great value for money, and the portions are big. Those first-look roles are difficult to resist.
They have a wide variety of options on their menu, and the cuisine is delicious. They provide a variety of Philly cheese steaks, all of which are great.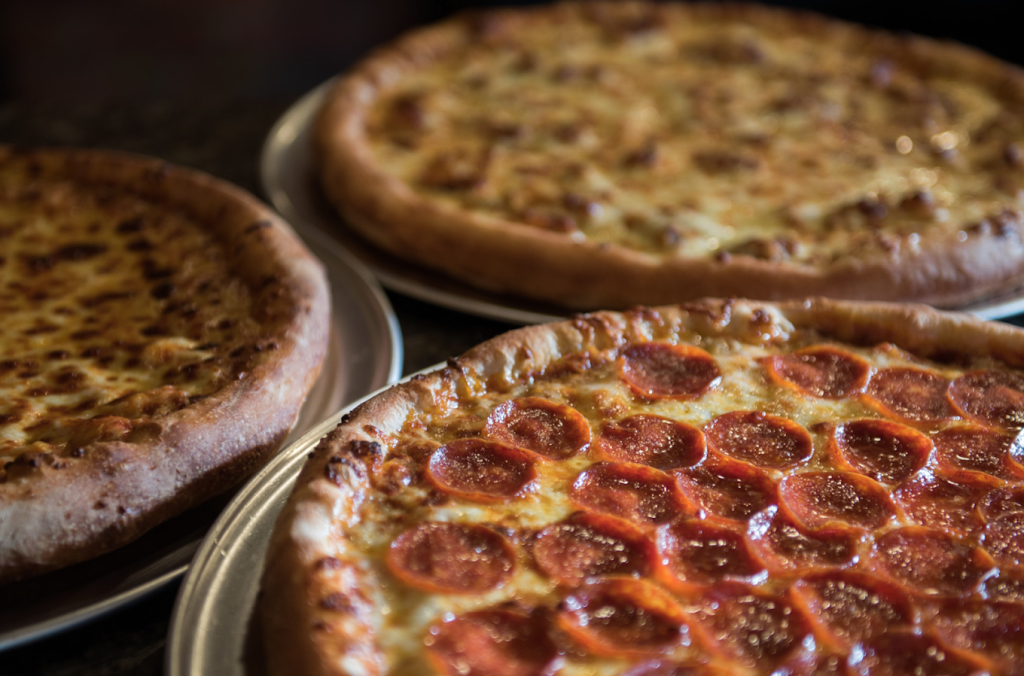 In an Italian restaurant, something about the owner coming over to the table to check on the customers. Pizza and spaghetti are Salvatore's specialty, but it also provides excellent customer service.
The Hop Craft Pizza & Beer
The Hop uses a combination of classic American and Sicilian pizza manufacturing skills with current taste characteristics to create one of the best pizza in Virginia Beach.
A flat-top gas deck oven is used for baking all of their dough, which is fermented for at least 48 hours before being cooked. All Trumps Flour and Stanislaus Tomato Products are used unless otherwise specified. Vegan cheese and/or gluten-free crust are offered on all of their pizzas.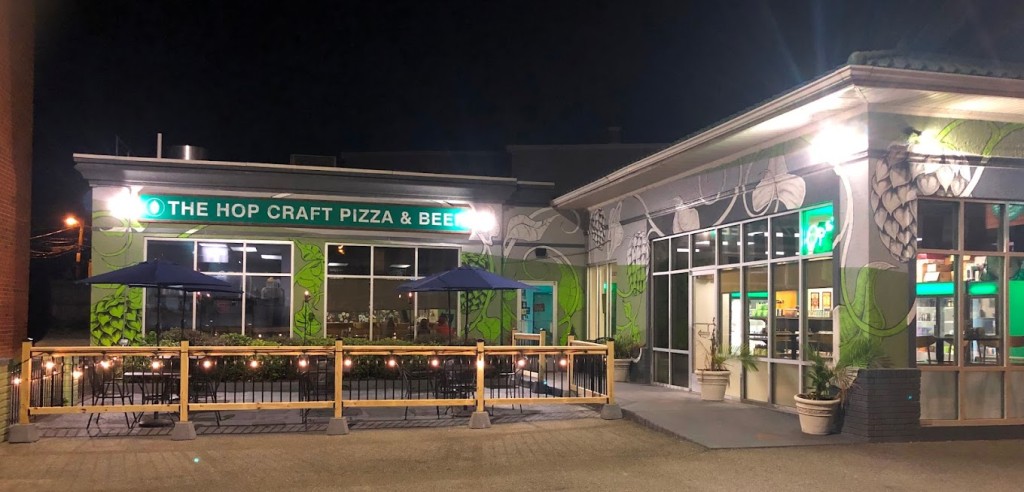 Beer, pizza, and brew nibbles are all on the menu at this late-night eatery. It's a one-stop-shop for a home movie night on Friday. This location is one of the top ten very frequently bought from in Randolph.
Pizzeria Orso
Pizzeria Orso specializes in thin crust, wood-fired Neapolitan pizza. The pies here have an exquisite crust produced from their own recipes that's very thin and flaky.
A unique way of creating pizza known as Neapolitan Pizza can be found in this restaurant. The classic Napolitano Pie is made by a unique recipe, which is a combination of a specific dough, particular dough management and storage procedures, ingredients, and a wood-fired conical oven set to about 800 degrees Fahrenheit.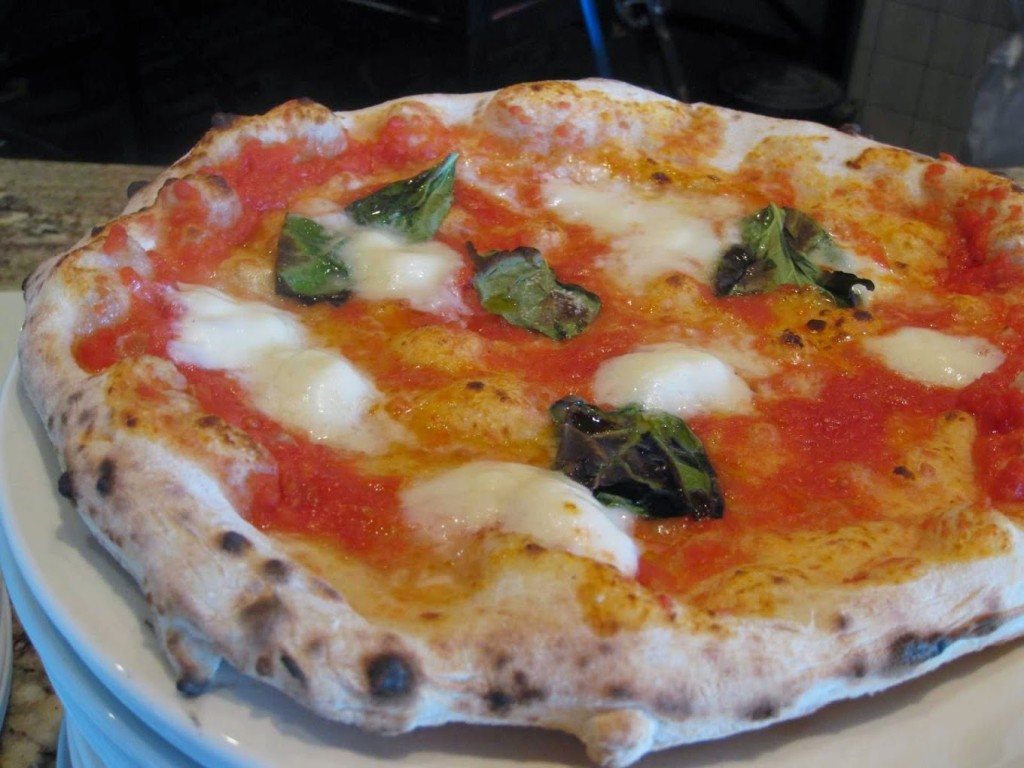 The greatest pizza in Falls Church is served at Pizzeria Orso. With their real Neapolitan Pizza Oven and the tastiest, crispy, and soft dough around, they always make a wonderful pie here. If you don't mind ordering takeout, then this is a place for you.
Vito's Italian Kitchen
Each client is treated with real compassion, a cheerful, family-friendly setting, the finest quality ingredients, and active involvement in the Harrisonburg community by Vito and his wife Katharine, the owners of the restaurant.
In the event that you want it hot, the Wickedly Hot Carolina pizza, which has spicy beef and pepperoni and red onions as well as pesto and whole peeled tomatoes, will appeal to you. The graduation dinner is fantastic!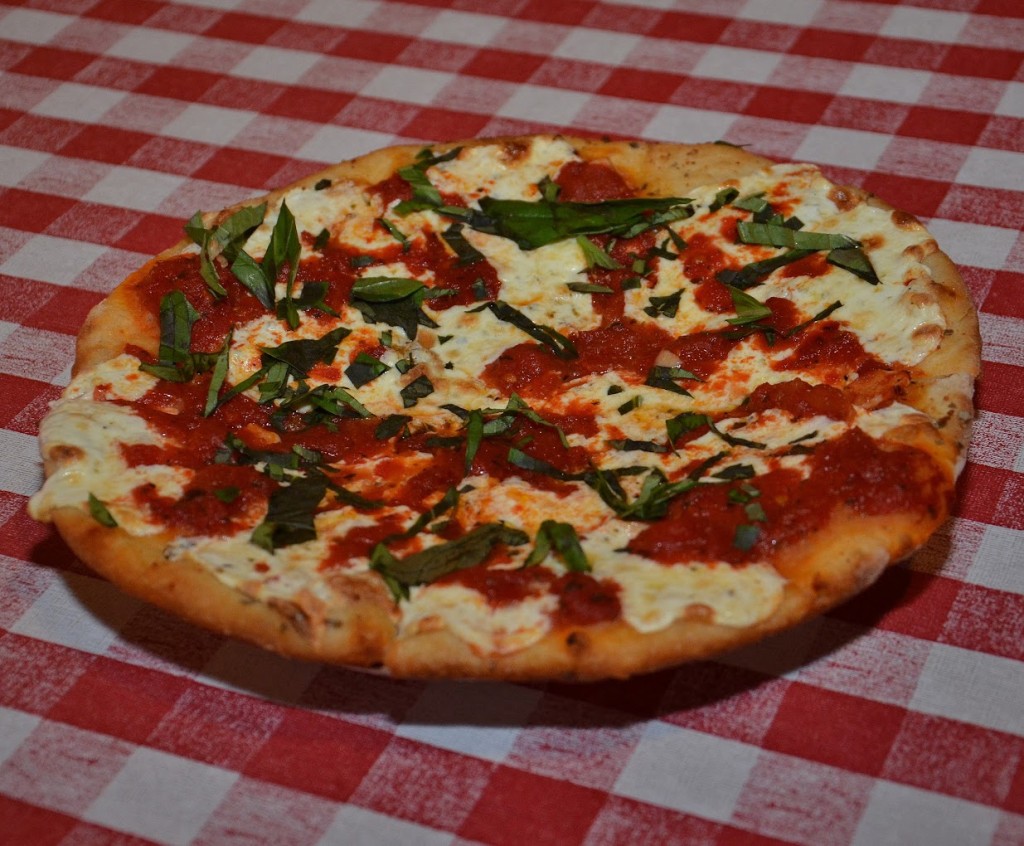 This restaurant is a great option for any occasion because of its excellent food, service, atmosphere, and convenience of reservation.
Editor's Pick: 20 Best Shoe Stores in Virginia Beach
Pupatella
This is an excellent stop if you're looking for superb Neapolitan pizza. You may take advantage of discounted food and drink items during happy hours. Start with something from the friggitoria area of the menu, which has fried beginnings unique to Naples, such as the Chorizo pizza from the red pizzas menu. Arancini are a sure bet any time.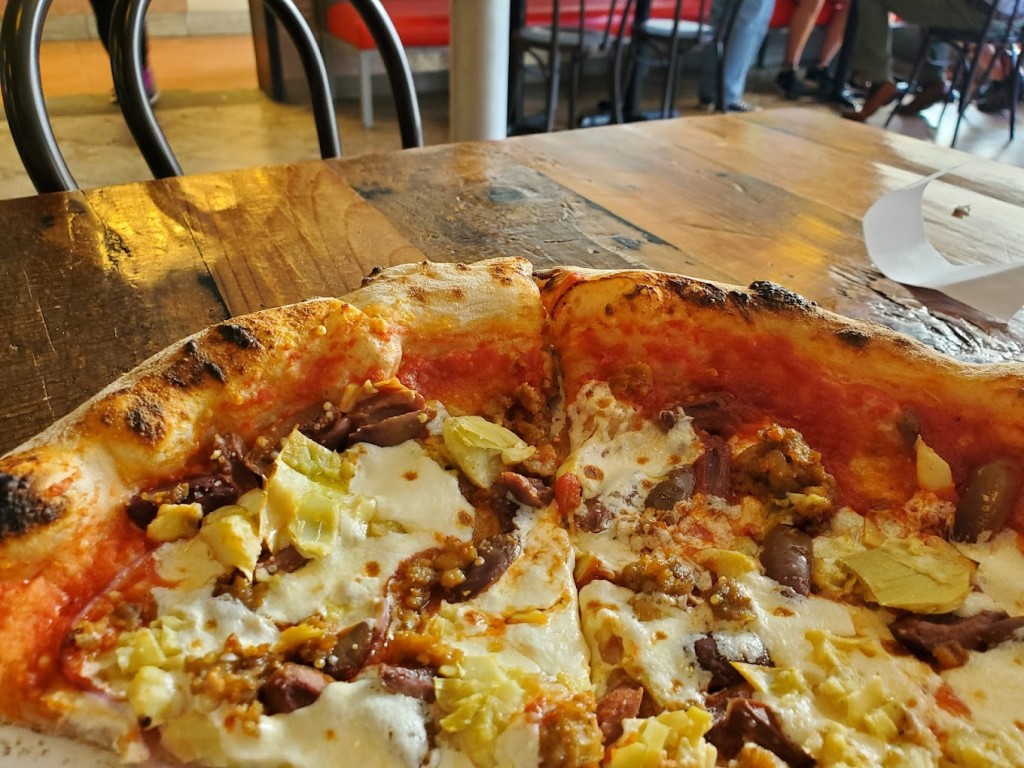 At this restaurant, you'll experience the best pizza in Virginia Beach you've ever had. It is delicious and presented in a familiar way. It's a good value, and the staff is friendly and helpful when customers are trying to decide what else to order.
Check out the top massage envy places in Virginia Beach if you want to unwind after all that pizza eating!
Conclusion
Choosing which pizza is the best pizza in Virginia Beach is a matter of taste, both in food and environment. Other places also exist; some are wonderful, but they aren't included here. No matter where you go, we hope our recommendations assist you in finding the ideal location to dine.