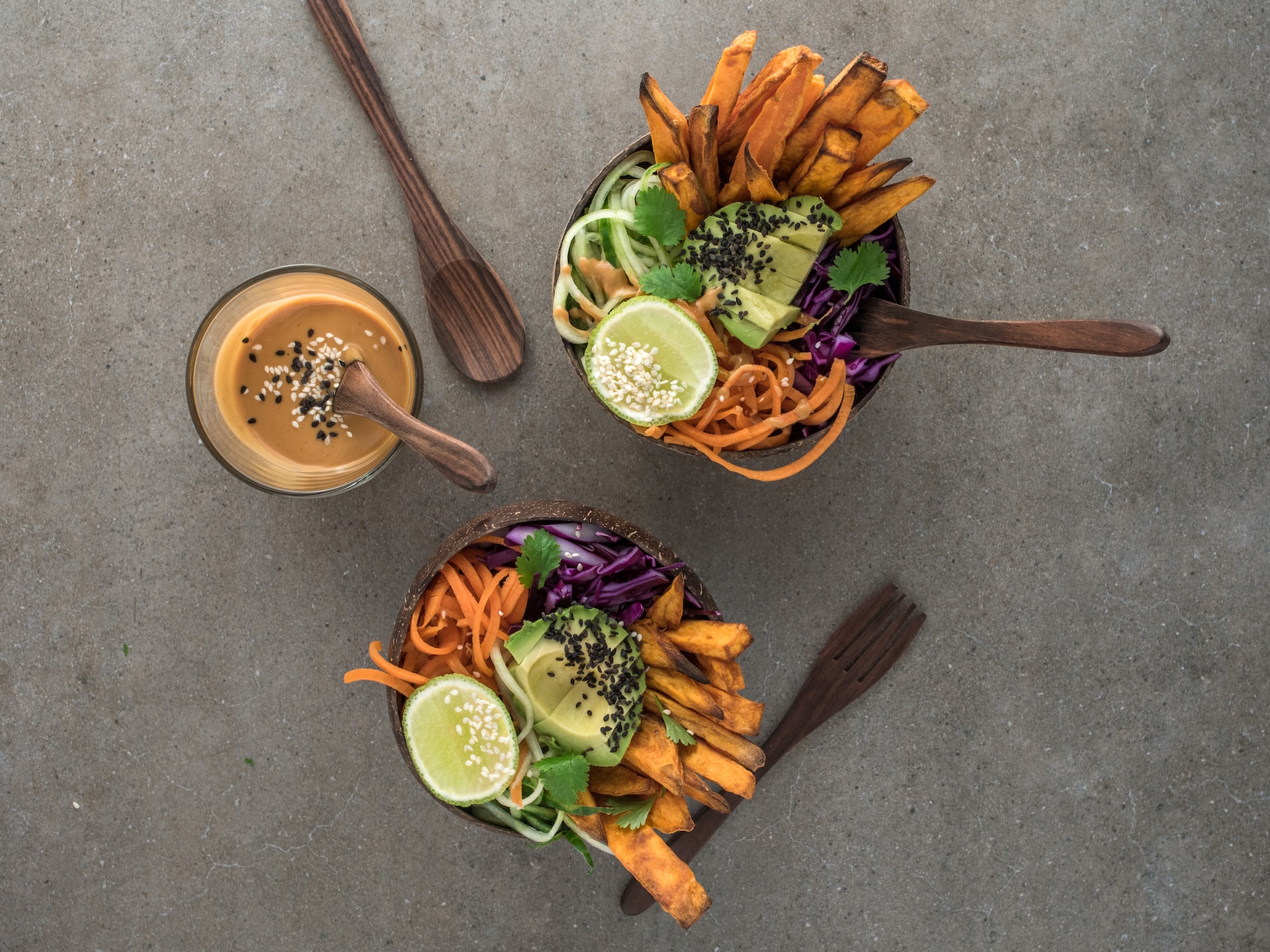 https://hopdes.com/united-states/virginia/thai-food-virginia-beach/If you're a vegan and want to make sure you have options for all the vegan restaurants in Laguna Beach, here is a list. Because the summer of 2022, Californian beaches are the perfect place to bask in the sun, relax and rock a beautiful tan; and Laguna Beach is one spot you don't want to miss.
Vegan Restaurants in Laguna Beach
The following is up to date on all the places that are open and have closed down in 2022. Furthermore, there are a few suggestions for different vegan items that may or may have to be asked for when placing an order. We also recently talked about the best Coffee places in Laguna Beach, so you can check that out as well.
Taco Laco
This restaurant has been serving delicious healthy Mexican food for over 20 years. Food at Taco Loco is cooked in olive oil mixed with exotic spices to give it a native Mexican spice hit.
Taco Loco offers a vegan menu with fajitas, burritos, tacos, salads, and add-ons, which are vegan-friendly. And one of the best parts is, that this vegan restaurant in Laguna Beach is open till late at night.
So don't worry when having fun in Laguna Beach till the late hours of the night.
The Stand Natural Food
If vegan restaurants in Laguna Beach are featured in a magazine, this is the stand that will make the cover page. The Stand, which is close to its golden jubilee anniversary, has promised to sell 100% vegan food.
Despite the change of ownership, it continues to serve amazing vegan food. Simply reading the menu is a treat on its own. With 'Homemade Soup Daily' to I just want a BIG SALAD' like items on the menu, there is something for everyone.
Savory, sweet, and 'Kid-Friendly Options' this is a place you must visit.
Lumberyard
This chic restaurant is deep within the heart of Laguna Beach, away from the shore. However, it is a place to be with your loved one for a date night, or maybe for a formal business.
The owner has been in the restaurant industry for quite a while after quitting medicine and has had successful restaurants under his hat.
Lumberyard offers vegan and vegetarian options for sweet and savory items listed on the menu, along with multiple nonvegan options. Bring out your summery semi-formal attire when you head over to this place.
Las Brisas
This Mexican Californian restaurant has been called the Best Waterfront Dining in Orange County. It is nestled perfectly along the coastline of Laguna Beach and offers beautiful indoor and vibrant outdoor seating areas.
With a wide variety of food options from their menu, at any time of the day, it offers extremely accommodating options for vegans and vegetarians.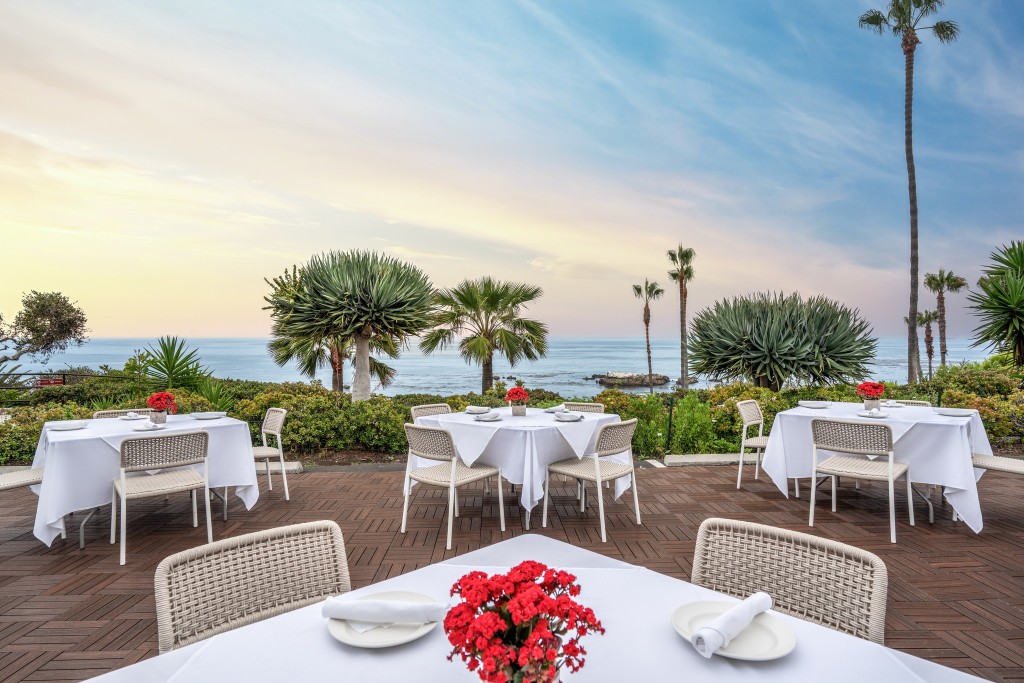 You can dress up or dress down when visiting Las Brisas and get an Instagram-able picture of the Laguna Beach coastline as well.
Urth Caffé
Urth Caffe has a beautiful European vibe that you can enjoy while having your vegan choice of food. From breakfast options to savory options for lunch or dinner, this is the perfect place to be for all vegans.
Aside from breakfast and lunch options they also have some amazing dessert options which you can have like acai sorbet or vanilla ice cream waffle or there is an acai bowl which is served for breakfast, but you can have it as dessert as well.
They also have organic coffee and teas available on their menu which can be enjoyed any time of the day. Overall, it deserves a spot on the list of best vegan restaurants in Laguna Beach.
Moulin
This restaurant offers the experience of Paris in Laguna Beach. fortunately, it has multiple vegan options that can be discussed while placing an order as well.
The staff is accommodating in offering you a few items from the menu which may necessarily not be vegan but can be served.
It's a perfect place to visit with your family if you, your partner, or your child are vegan because it is excellent value for money. So this vegan restaurant in Laguna Beach, CA is not to be missed.
Anastasia Café
Anastasia café is a part of the boutique that is alongside this French Californian restaurant. It has been serving delicious food to its customers for more than 20 years.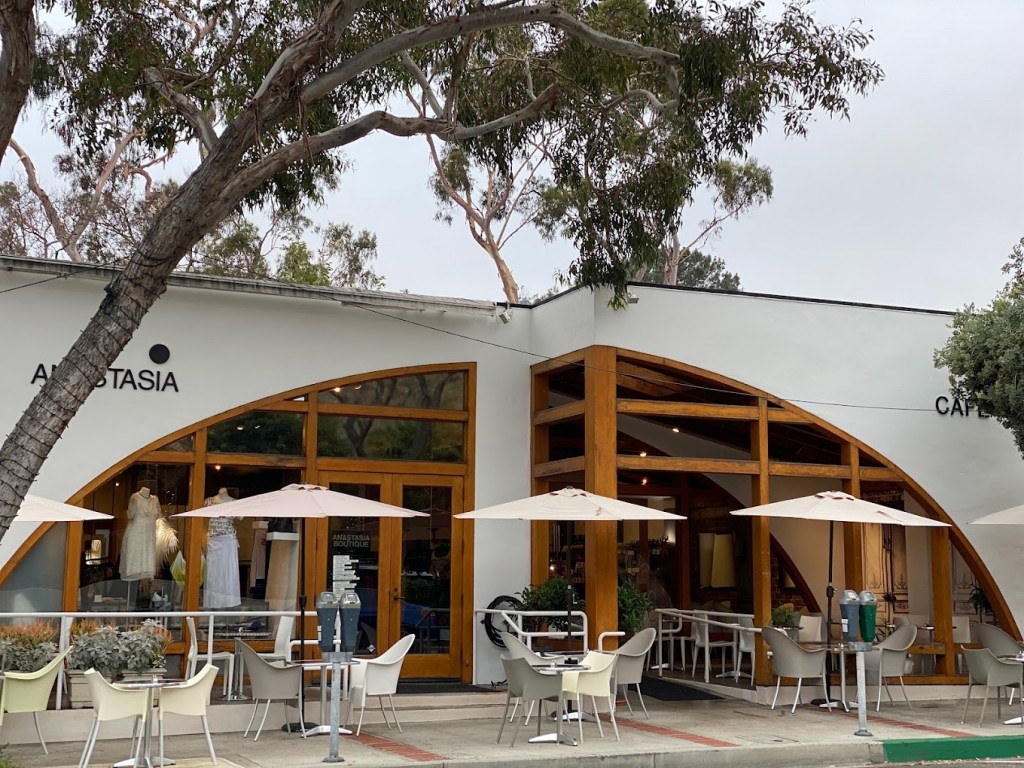 With plenty of options for vegan food as well as drinks; this is a wonderful stop for many fashion enthusiasts who shop at the boutique and then grab a healthy vegan meal before they enjoy the rest of their day at Laguna Beach.
Active Culture
Their motto is 'Healthy can be delicious, this café is the best vegan restaurant in Laguna Beach since its entire menu is vegan!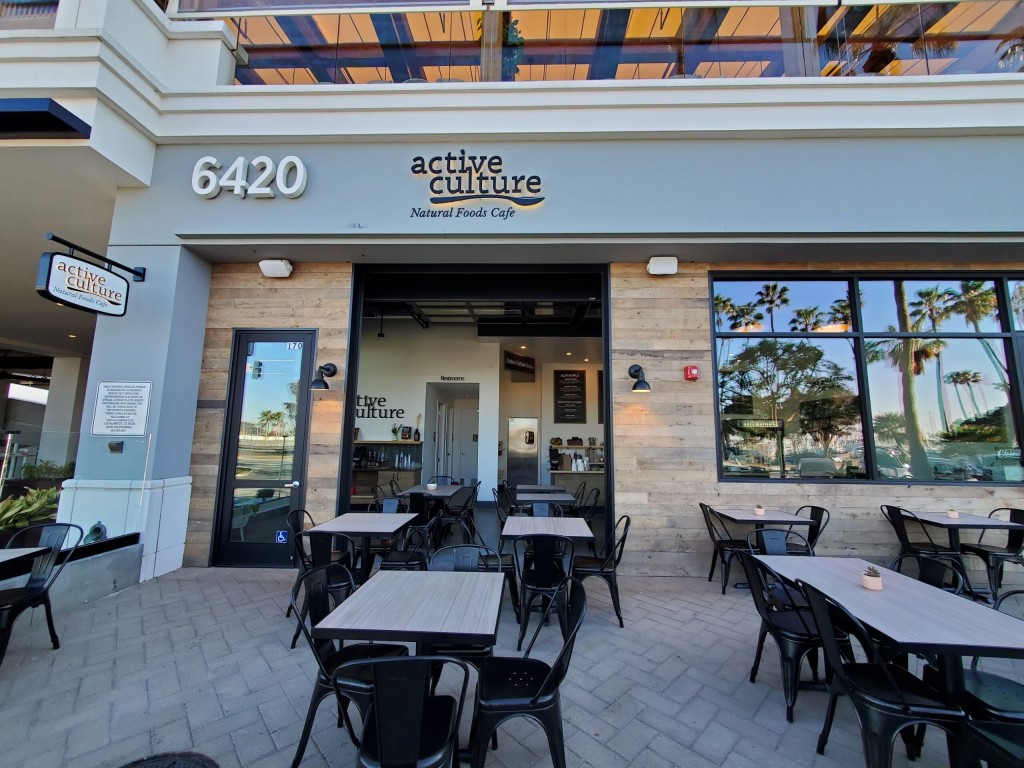 Whether you choose a salad, a wrap, bagel, soup, smoothie, or a shake, everything is VEGAN! This place should be on the list of places to visit when in Laguna Beach for all vegans and vegetarians.
Nick's Laguna Beach
This rustic, vegan restaurant in Laguna Beach is very popular among its local people as well as tourists.
The staff is super attentive and in case you have a difficult time choosing what to eat from their menu, they will be happy to help.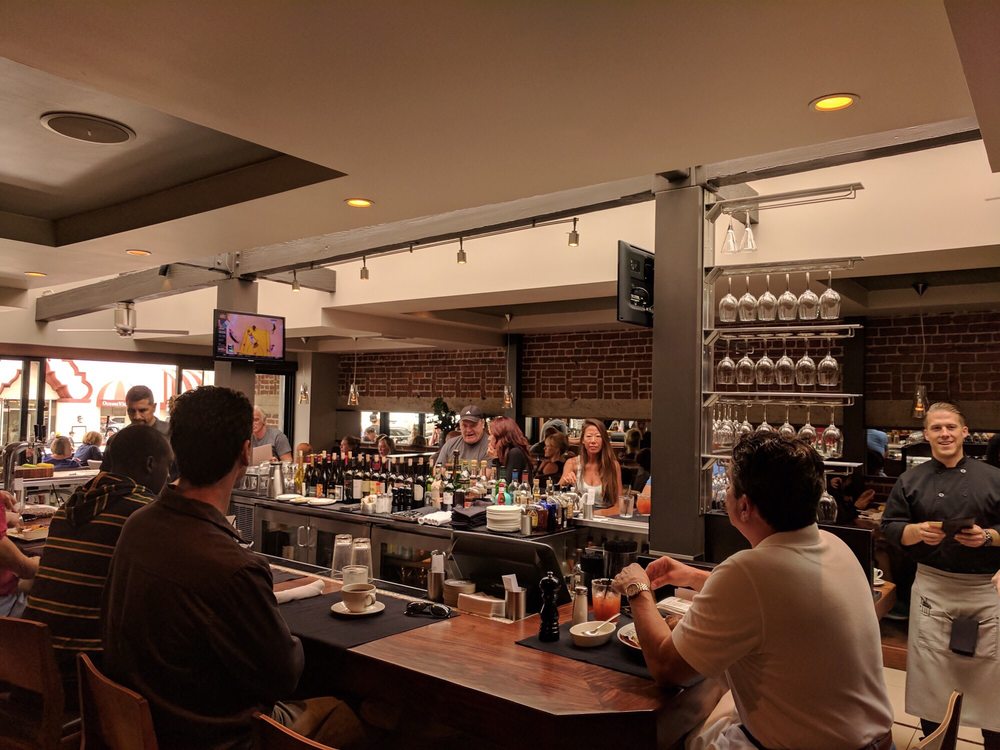 Be it choosing a starter, salad, or burger, the staff at Nick's is very helpful. Aside from the hospitality, they have been serving delicious food, which has been reviewed by many customers to have excellent value for money.
Mosaic Bar and Grille
This private dining place is at the Montage Resort at Laguna Beach, with a mesmerizing view of the sea waves crashing while dining outdoor.
The food may be a little pricey, but it has a calm ambiance, with a wonderful host and servers that will make the experience super comfortable.
The menu has vegan breakfast, lunch, dinner, and dessert options so an order can be placed hassle-free. Mosaic Bar and Grille is most beautiful during the golden hours.
Thai Bros Laguna Beach
Thai Brothers restaurant has a laid-back environment serving delicious traditional Thai cuisine with a modern twist. There are plenty of vegan and vegetarian options to choose from the menu.
If spice is the way of life for you, then definitely they have a range of spicy food on the menu to give the adrenaline rush while eating your favorite Thai vegan meal.
The laid-back environment and low price of their food surely keep the place crowded and busy, but the flavour is always spot on, which is all that is needed when searching for a heartwarming plate of food.
Romeo Cucina
Serving food for more than 20 years, this family-owned restaurant promises to serve authentic Italian food made from Italian organic produce.
Having a versatile menu for breakfast, lunch, and dinner, when placing an order ask the server for vegan options and they can guide you better.
Romeo Cucina has authentic pasta that most of their customers come back to over and over. Served alongside crispy soft bread, these authentic Italian flavors are not to be missed.
Mozambique
This restaurant captures the South African vibe not only in its flavors but also in its colorful interior dining area options. Mozambique has a comfortable indoor seating area, a captivating view of the ocean from the rooftop, and a melodious piano room on weekends.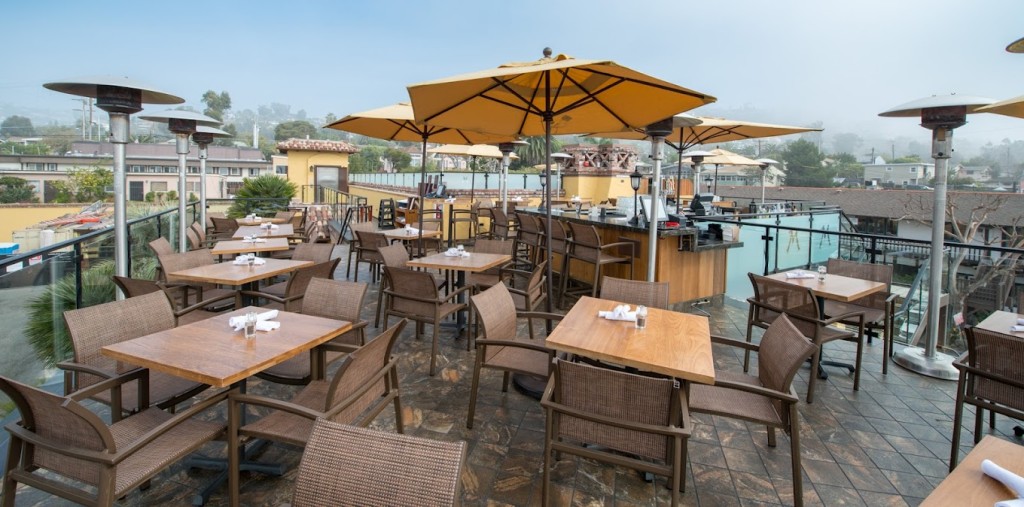 The famous Peri-Peri chili-infused food in Mozambique offers plenty of delicious vegan food options on its lunch and dinner menu.
This South African vegan restaurant in Laguna Beach, looks even more mesmerizing during sunset from the rooftop dining area.
Adonis Mediterranean Grill
Wraps, gyros, shawarma, or a falafel sandwich, Adonis Mediterranean Grill understands the vegan food culture very well.
With the restaurant right across the beach, it's a perfect spot to grab a vegan sandwich and cross the street to enjoy these fresh Mediterranean flavors by the Pacific ocean.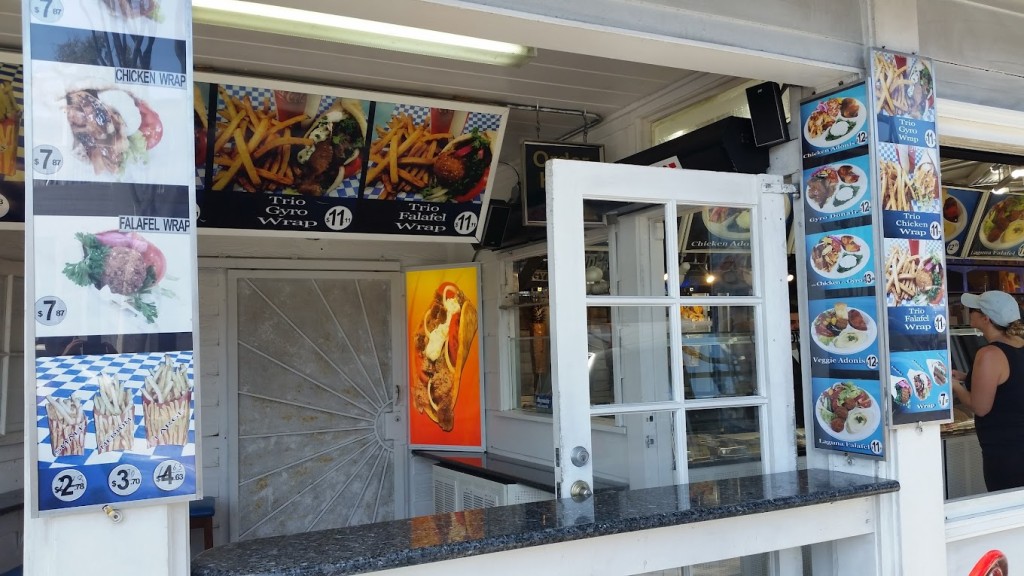 The transparency while making the food has made it a popular spot among people on Laguna Beach. however, this place is closed on Tuesdays and accepts payments via cash only.
Ristorante Rumari
This Italian restaurant has a wonderful dining area on the patio which transports you to a café on the streets of Rome. With wooden tables and chairs with a simple clean white tablecloth, it provides an authentic Italian ambiance.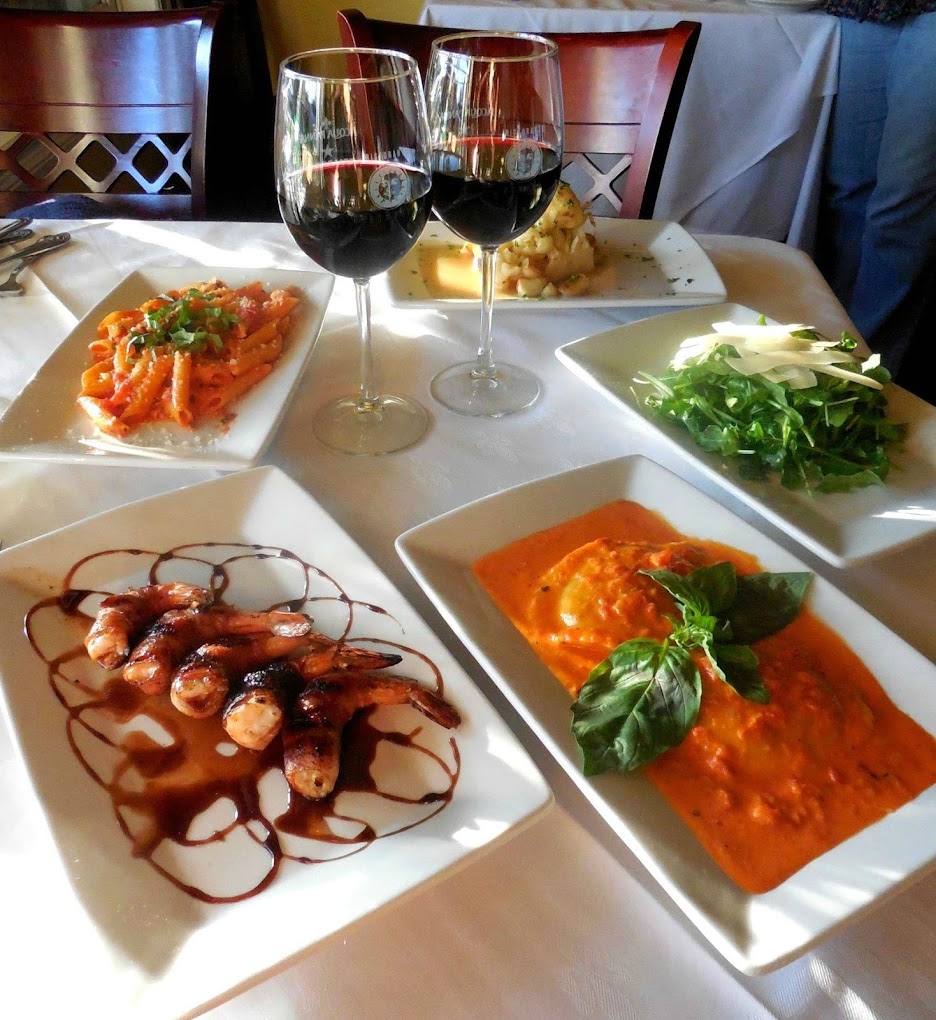 The food is delicious at the restaurant but the waiters at the restaurants are very helpful to accommodate any vegan changes. The waiters give some great vegan recommendations as well.
Recommended Read: The 6 Best Women-Led Restaurants in New York
GG's Bistro
GG's Bistro is an Italian-Turkish cuisine restaurant with an indoor and a heated outdoor seating area, along with a view of the Laguna Beach waters.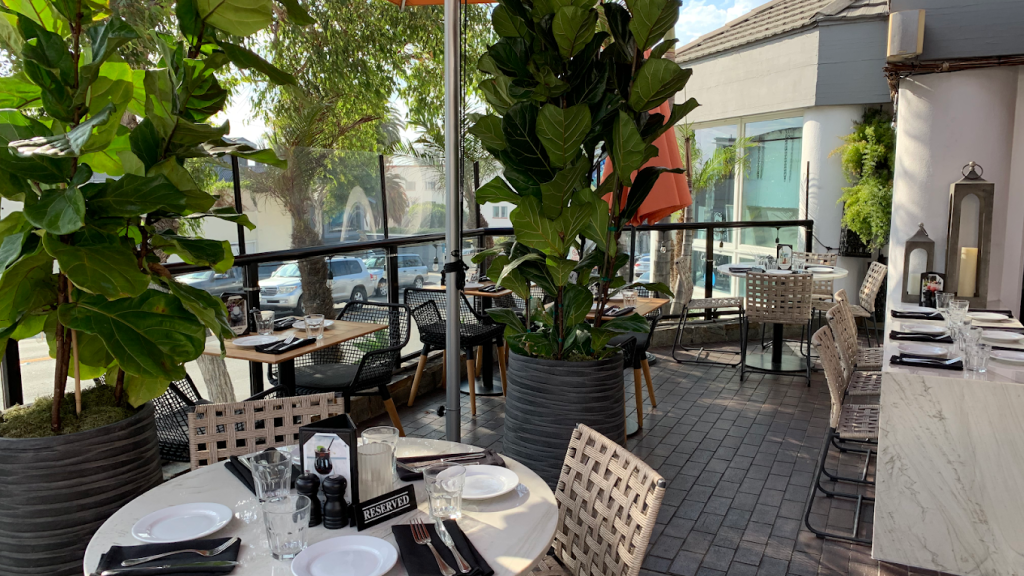 The diverse menu offers plenty of options for vegans and nonvegans. It may not be mentioned on the menu itself but upon asking the waiters they will guide you with some delicious options to choose from.
Also, this is a pet-friendly restaurant.
Oak Laguna Beach
As the name suggests, when you walk through the door, you'll see a huge cross-section of oak wood. The theme is carried within the restaurant with a black and white contemporary clean indoor as well as an outdoor dining area.
Oak is quite famous as a vegan restaurant in Laguna Beach because it offers a few menu options. There may not be many, but chef Nicholas Shipp ensures everything is perfectly cooked.
Also, they have2 free hours of underground parking available.
Nirvana Grille
Nirvana Grille serves its customers sustainable, Californian cuisine in a rustic calm dining indoor, and outdoor dining area. This too is away from the shoreline but an experience worth the time.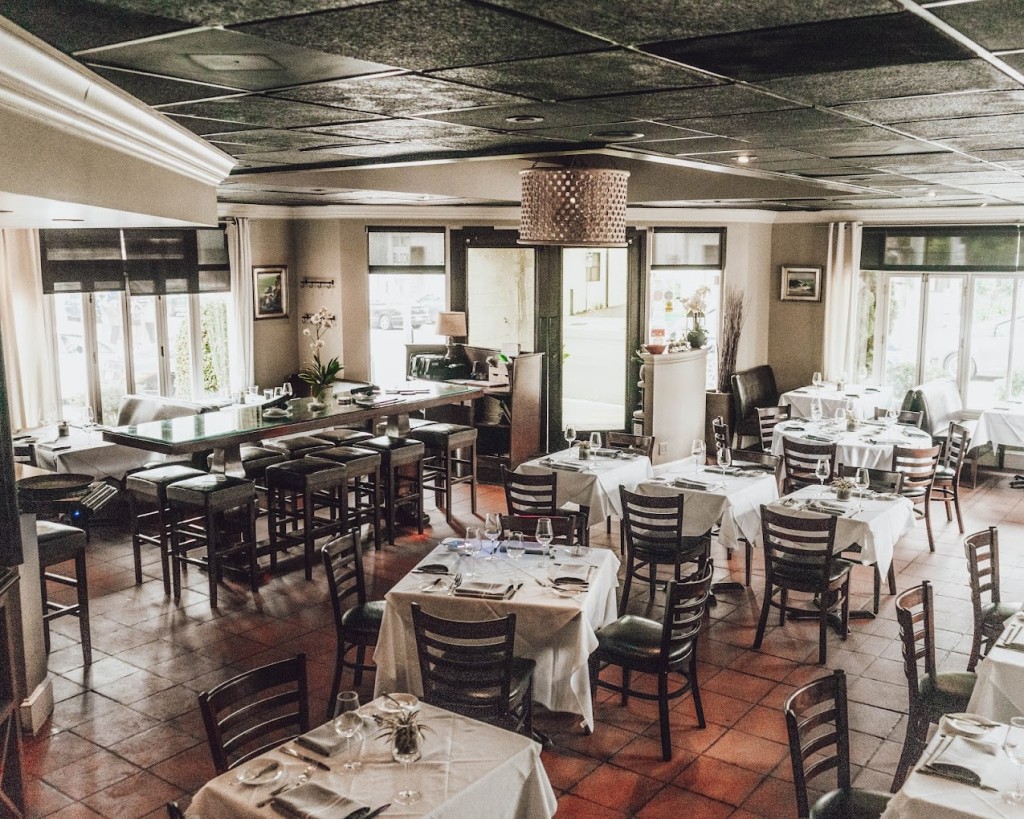 Nirvana Grille has mentioned vegan options available upon request on their menu, so this is a place that everyone can visit.
It's a perfect place to visit with your loved one or for a business meeting.
The Cliff Restaurant
This restaurant that overlooks the main Laguna Beach has breathtaking views that can be enjoyed while eating on clean white tables with bamboo chairs under blue umbrellas.
It has a decent vegan choice of food on the menu, which many customers don't mind because it is the view that most people are there for.
If you have a drone when you're coming here, make sure to record its bird's eye view and jot it down in the list of vegan restaurants in Laguna Beach.
Editor's Pick: Best Spots For Camping in Laguna Beach
Conclusion
Whether it's a pizza, burger, wrap, or pho, this thorough guide to vegan restaurants in Laguna Beach will make planning much easier. Let us know if you have some more suggestions for delicious vegan options.