Laguna Beach is in Southern California, which is super famous for its beautiful beaches and some fantastic trails available for hiking, biking, and running. And what better way to enjoy these activities than to start it off or end an activity by relaxing in a great restaurant or café? Here are the top 17 places for the best coffee in Laguna Beach that are open in 2023, after the COVID-19 restrictions have eased down.
If you're planning a trip and want to have a quick guide for the best Laguna Beach coffee shops, then here is a quick guide for spots that one should visit.
Lost Pier Café
Situated right on the sands of Laguna Beach, this is a great place to warm up or cool down with a coffee. Needless to say, the Lost Pier probably is the best sea view café to have coffee in Laguna Beach.
With a beautiful cool sea breeze on your face and sand between your toes, you'll have a fair choice of iced/hot coffee as well as some punchy aromatic iced tea.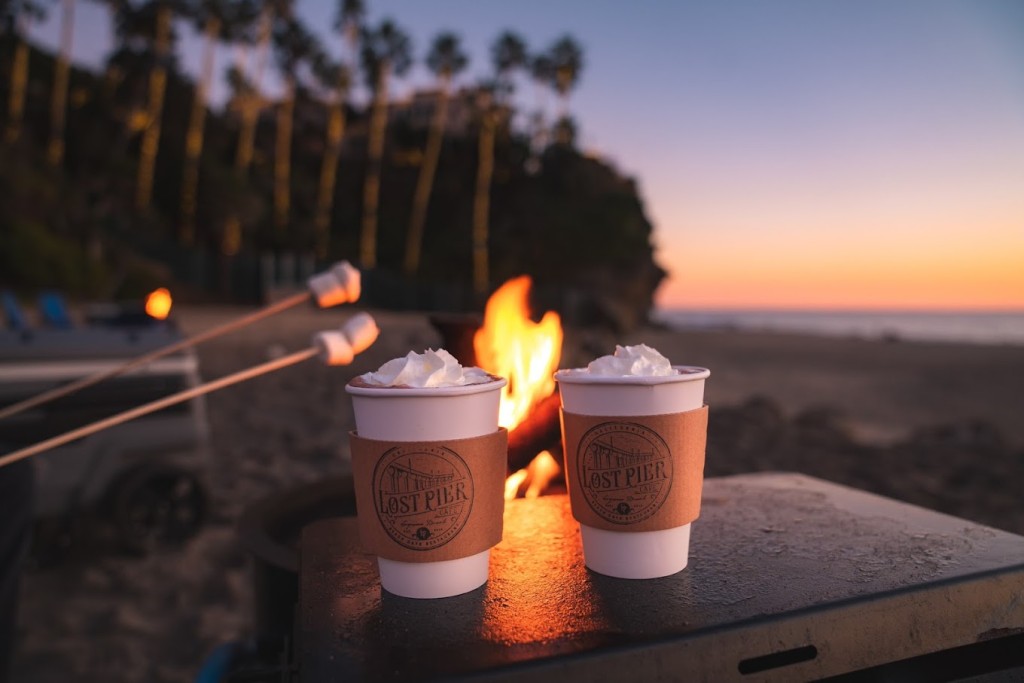 You can enjoy your choice of their signature coffee with their infamous fresh fish and chips or choose from a wide array of breakfast, lunch, or dessert options from morning up until 6 pm!
Lost Pier café also offers fire pits for rent, which can easily be booked online, to enjoy a classic bonfire by the sea with your friends or family.
Moulin (Laguna Beach)
As soon as you walk through the doors of Moulin Laguna Beach, it's like walking into a cozy restaurant in Paris. From the sound of brewing coffee, overpowered by the scent of freshly baked goods, to the staff conversing lightly in French, or the food being prepared in front of your eyes, Moulin is surely a treat and a peek into Paris in the Orange County of California in Laguna Beach.
Moulin offers a beautiful menu of coffees as well as teas. Their coffee is said to be super delicious by their customers, whether they opt for a hot coffee or an iced/blended one. Also, for any coffee enthusiast, it's a perfect place to have their choice of beverage paired with one of their freshly baked goodies.
All the items on their menu are served all day and they are made fresh to order by their chefs. Which is reasonably priced if one is visiting Laguna Beach along with their families. Most people prefer to start their day with their breakfast and their coffees because they are brewed so well. One can safely say that Moulin has one of the best coffee in Laguna Beach.
The cherry on top at Moulin (Laguna Beach branch) is that it is pet friendly!
Urth Caffé
This café has been around since 1989, which was started by a husband and wife. Urth caffé has a clean open space which gives a calm feeling despite the hustle and bustle of the customers. Its contemporary wooden look offers an option to customers for outdoor seating along with an indoor dining area as well.
An amazing and vast menu of coffees, tea as well as boba tea; both varieties of beverages are available in options for hot and cold.
Moreover, they also provide an option of dark roast or light roast coffee before the selection of your brew, which can be made by them in your choice of milk.
Now, this is a proper huge menu of beverages, along with a versatile menu for breakfast, lunch, dinner, and even brunch. Hence Urth caffé is a popular spot loved by many tourists whilst serving the best coffee in Laguna Beach.
Laguna Coffee Company
While roaming here this Laguna Beach coffee shop, the Laguna Coffee Company which is a beautiful blush pink coffee shop, is a mother-daughter duo start-up that has received the LUX Life 2019 Best Micro Roster Award of the 2019 Food & Drinks Awards.
Needless to mention after that introduction that they roast their sourced coffee beans in-house, which fills up their wonderful joint with an aroma that calms down the nerves. To further enhance the experience of their customers, they have the famous Rose Murals painted on various walls which has time and time again attracted people into their coffee shop for the serenity.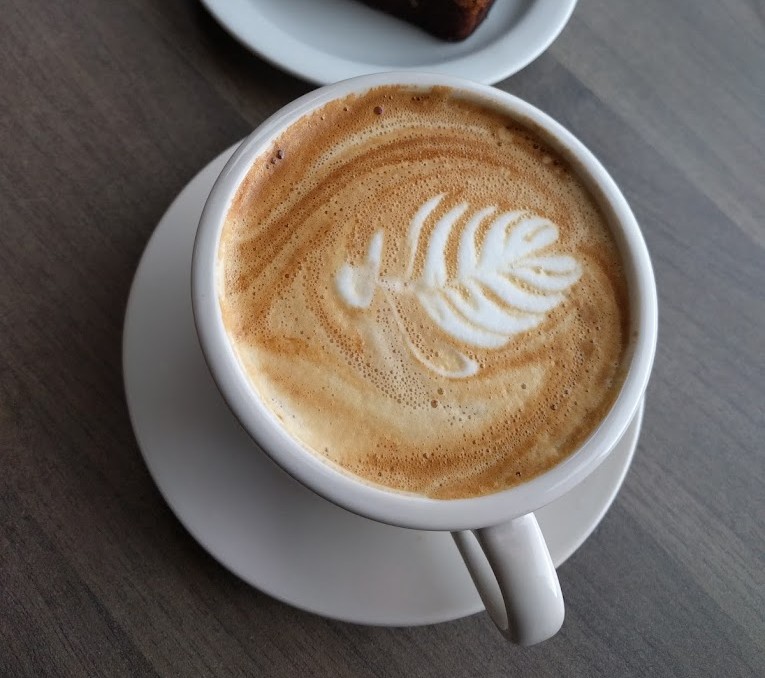 A wide coffee menu is available in hot and cold options together with a menu for Kombucha, tea, and other types of brews and smoothies.
Laguna Coffee Co provides breakfast & lunch all day and they also have an option of organic snacks sourced from the local Rye Goods pastries which can be enjoyed with your favorite cup of tea or coffee.
Active Culture Natural Foods Café
This is a family-owned café with a motto that resonates with its name. "Healthy food can taste amazing."
The menu echoes their vision with vegan and vegetarian options for a wide array of food items, including breakfast, lunch, sandwiches, acai bowls, and for all vegans the best coffee in Laguna Beach that is made from your choice of milk.
Overlooking the beach, most customers tend to take a seat at the café and enjoy the sound of the waves crashing at Laguna Beach simultaneously while enjoying their healthy brew.
Kitchen in The Canyon
This cute café is a bit like treasure hunting, tucked in a corner on the streets of Laguna Beach. but once you find it, Kitchen in The Canyon is like discovering a sea pearl.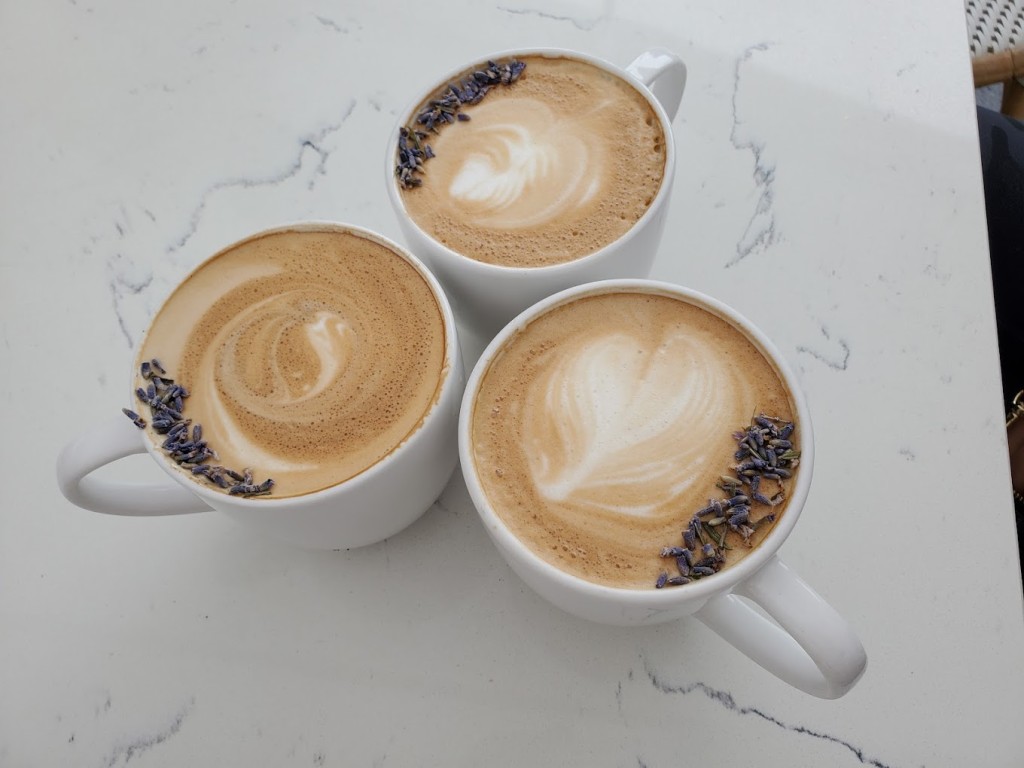 With free parking available for its diners, it's a great place to grab a bite and have a cup of tea or coffee, during the afternoon in Laguna Beach. Fantastic options for coffee and tea under the hot and cold drinks section on their menu along with a special 'Very Hot Tea' section.
All these beverages can be enjoyed with a delicious choice of breakfast and sandwich options served all day at the Kitchen in The Canyon.
Koffee Klatch
Again, this is a trendy spot for many teenagers from the 2000s, as this Laguna Beach coffee shop was featured a few times in the popular MTV series 'Laguna Beach: The Real Orange County.
Its retro vibe with pieces of furniture that don't necessarily go together yet gives Koffee Klatch its true vibe, it's a treat for many coffee lovers to gather and enjoy together.
Mayan Mocha is one of the most reviewed coffees', Koffee Klatch has a light coffee punch in its brew. So if you're a relatively new coffee devotee, this is your go-to place for coffee in Laguna Beach.
Zinc Café & Market
Zinc café & market has been at the dispense for its customers since 1988. With its clean white marble interiors contrasted with black modern furniture, this is a great place to select a cup of coffee or tea from their wide range of menus.
Their best aspect is that they are inclusive to have a different choice of milk and an excellent choice of vegan and vegetarian options for breakfast, lunch, dinner, and desserts. Hence, this is the place to be for the best coffee in Laguna Beach.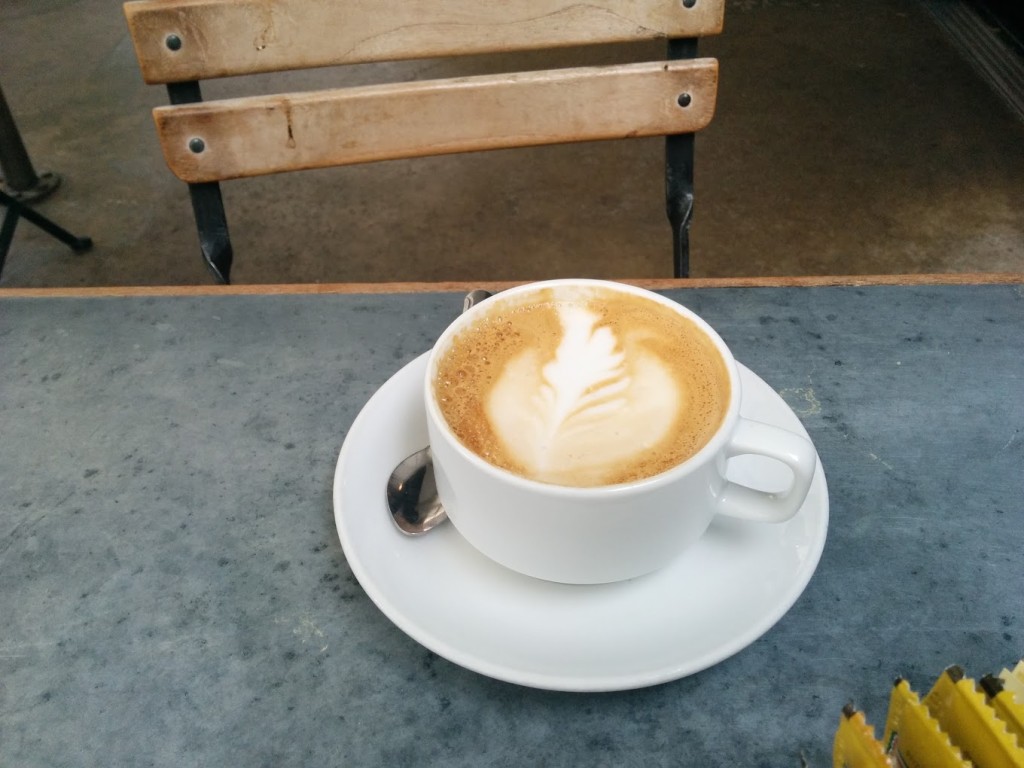 Some have even suggested a tiramisu along with their choice of coffee is a combination to opt for. Or you can simply just enjoy the vibe of their market and purchase from a range of goods available at Zinc café & market.
Indoor and outdoor seating is available for customers, or they can just grab and be on their way to enjoy the clean blue water crashing on the shore of Laguna Beach.
Pacific Perk
A soft sandy brown feel, once you step into Pacific Perk's space with plush white seats on outdoor brown canvas sofas, corroborates with the vibe of the beach.
However, it's better to just grab and go coffee from this place. It has amazing options of coffee which you can select from the menu chalked on the board over the counter.
More importantly, Pacific Perk has amazing chai lattes which people swear by, so maybe for a change, this is the perfect place to switch from coffee to tea. Their decadent choice of bakery items is also a pair that can be tried as you're walking out with your brew.
Penguin Café
They are the first diner that opened in Laguna Beach back in the 1940s and then later in the 1960s the family took it over and has been running it since.
With a delicious and hearty serving of good old-fashioned breakfast in the morning, free coffee refills are something to look forward to for all food lovers.
An oceanic blue and white décor with a gigantic penguin sitting on the seat outside the diner, it's a perfect place to take an iconic classic Instagram-able picture at Laguna Beach.
Orange Inn
In 1986 when development started in Laguna Beach, orange Inn made its way and has been serving its customers ever since.
They have organic freshly brewed coffee that's served alongside their signature traditional yet modern breakfast, tasty lunches, and serve dinners as well. Orange Inn is the proud owner of the 'Original SmoothieTM' so if one is planning to switch it up from coffee, then this original drink is the way to go.
It's also a perfect place to have breakfast, lunch, and dinner. And if you're not trying to indulge in a meal, then you can choose to have their freshly-baked muffins, croissants, cookies, or maybe a slice of banana bread or a brownie.
Recommended Read: 13 Best Mexican Restaurants in Laguna Beach
Anastasia Café
The café that has been around for more than 20 years in Laguna Beach, its priority is the health of its customers.
That is why, all the food is prepared fresh in-house every day, with no added preservatives or color. Moreover, they welcome all vegetarians as well as vegans to their café.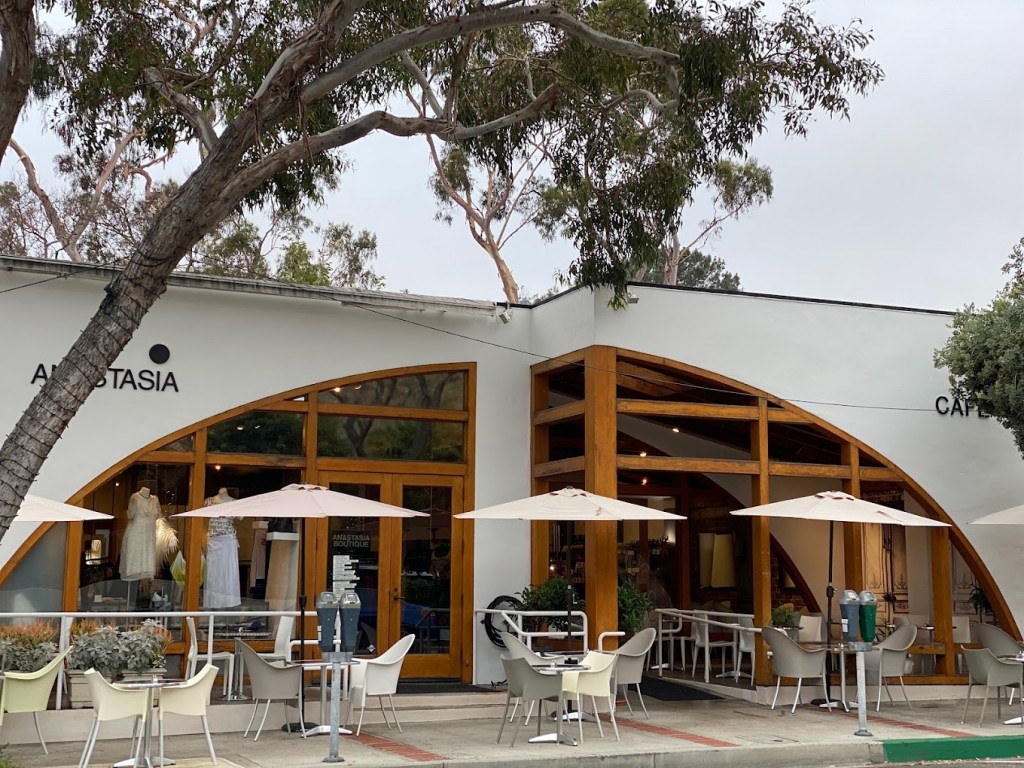 Situated right next to the Anastasia boutique, it offers its customers a unique Californian French cuisine, with some heartwarming options of drinks from, café au Lait to a chai latte, on their menu.
It's a wonderful spot loved by locals, tourists, or people visiting for business purposes to have a meet and greet and enjoy a cup of coffee in Laguna Beach, which is why it has stayed around for so long.
Heidelberg Café
This spot offers decadent breakfast options that can be paired beautifully with their amazing Café menu.
An amazing selection of hot coffees, as well as tea on the menu, will transport you to a cute café in London with the available choices. Excellent value for money, which will not leave you disappointed when they provide a fine tea or the recommended coffee in Laguna Beach.
One downside is that it closes very early, so make sure to start the day early to be able to grab a selection from its menu.
Starbucks
The infamous Starbucks has not one, but 2 branches on the Pacific Coast Highway and the Coast Highway of Laguna Beach.
Situated so close to the sea, you can feel the cool sea breeze and the sound of the waves crashing once you step outside with your cup of coffee.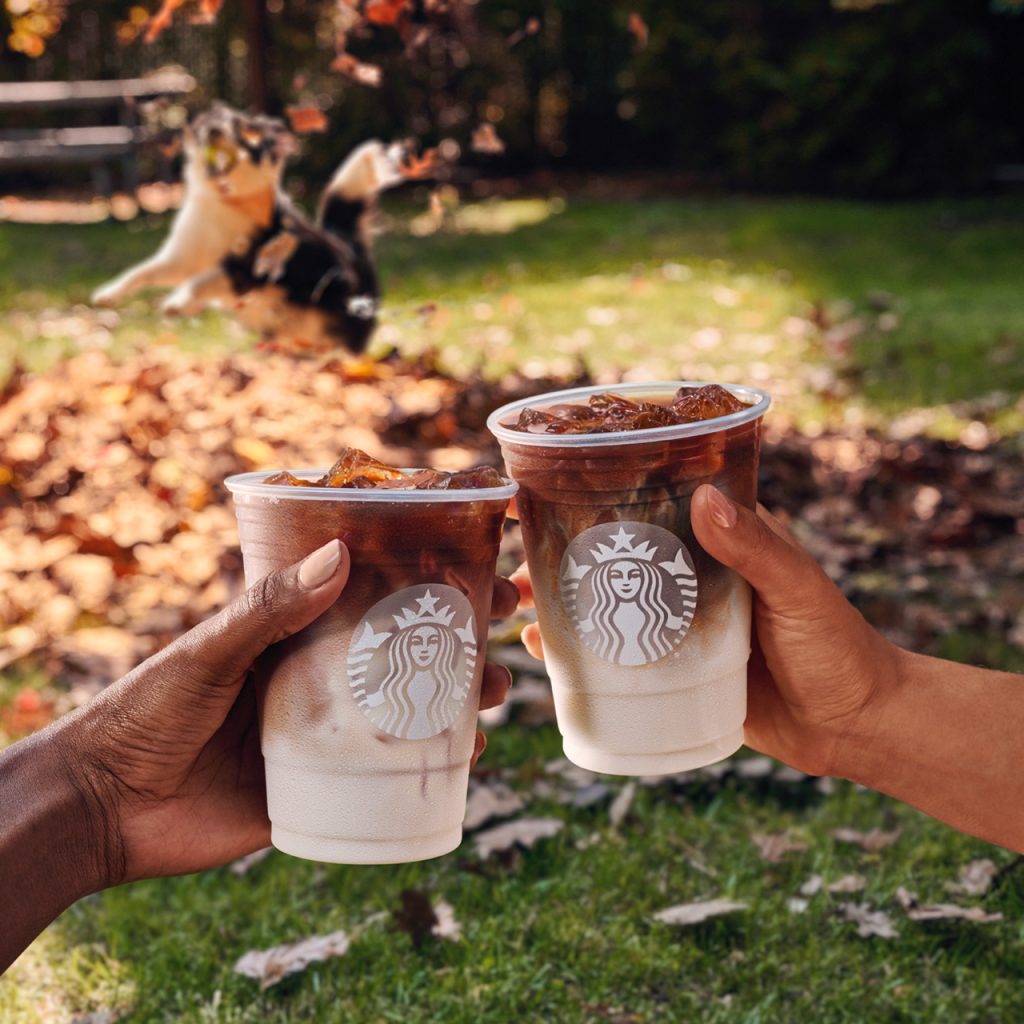 An amazing selection of coffees is always available, as well as a chai latte. Which is quite famous on their menu these days since it's the summer. A decadent choice of bakery items to choose from to enjoy with your hot or cold coffee. And once you have enjoyed all these options, you can choose to take home from their carefully selected choice of beans which they will grind for you right there, so you can enjoy the taste of Starbucks Laguna Beach, even from the comfort of your home.
Jedidiah Coffee
This coffee pop-up was started by a husband and wife in memory of their late son. With a mobile coffee bar, this dynamic duo has been serving amazing coffee to the people of Laguna Beach for a few years.
And the best part about their coffee is that they source their coffee beans themselves and roast them with love. So, they don't just serve a cup of coffee to their customers, they serve a cup filled with love and warmth.
Also, you can always empower this start-up by taking home their carefully roasted ground coffee home. Jedidiah Coffee sure qualifies as one of the best coffee shops in Laguna Beach to serve coffee and sell ground coffee.
Editor's Pick: 10 Clubs In LA You Should Visit For A Life Time Experience
Succulent Roasters Coffee
They have a store that is only selling ground coffee to its customers in Laguna Beach now. But they have a café that has been planned to open at Laguna Beach.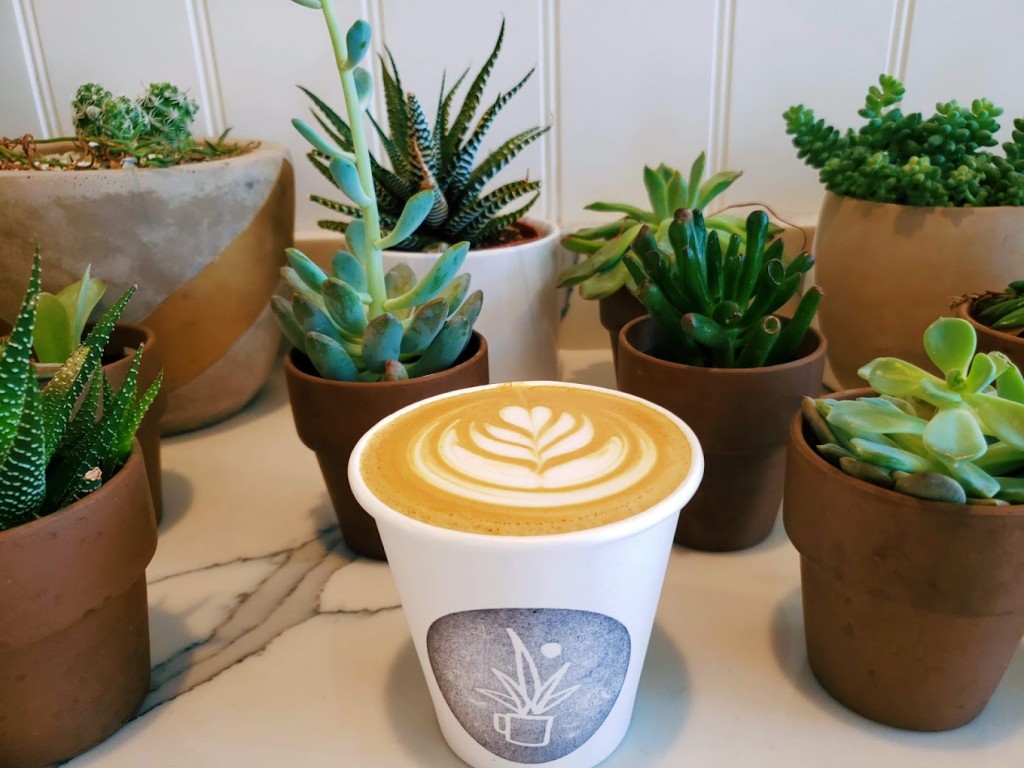 But, if you have tried their ground coffee at home and love it, you can always drive down to New Port to enjoy the café there.
Conclusion
This thorough guide is the quickest way to hit all the spots for the best coffee in Laguna Beach. Whether you're a vegetarian or a vegan or just want to indulge in some calories on a day at the beach, all options are discussed with some suggestions for meals that are available. If you have some more places for tea and coffee in Laguna Beach that are not mentioned here, do let us know and we'll be happy to add them to the list!