If you're visiting Seattle, it's worth visiting one of the many beer and wine breweries located all over the city. Seattle is famous for its craft beer and each brewery produces its own unique brand of beer or wine.
What makes these breweries stand out is the way they manufacture high-quality beer. Most Seattle breweries are cleaner than other breweries on the West Coast and the relatively colder temperatures are perfect for brewing finer-tasting beer.
Many of these breweries offer tours and some are open to the public. Many also have tasting facilities so you can try out the different variations of wine and beer that they have to offer. If you're a wine enthusiast and love to know how high-quality Seattle wine and beer is made, you can visit one of these top breweries.
Our Take on the Best Breweries in Seattle
While there are hundreds of breweries located over the city, here are the best breweries in Seattle that are definitely worth visiting.
Even if you don't have time to visit all the breweries listed below, ideally you should visit at least two or three to get an idea of the different flavors and brewing styles. Visit at least one brewery that uses the traditional barrel brewing method and one that uses more modern brewing techniques, so you have an idea of how each method produces a change in flavor.
While many people will argue that old-school brewing styles produce the best wine and beer, you may disagree after visiting the Stoup brewing company. This brewery uses the latest brewing technology to craft some of the best beer in Seattle.
Even the theme of the brewery is based on science and you'll get a "nerdy" feel when visiting this brewery. The owners of the brewery claim that the unique taste is based on years of scientific research and getting the mixture of ingredients to perfection.
All breweries claim to have the best-tasting beer yet the popularity of this brewery is enough to back up their claims. If you want to taste beer produced by scientific research, this is the ideal brewery to visit.
The Stoup Brewing company has its main brewery, Ballard, located on the famous 52nd street in Seattle. The beer tasting is accompanied by food trucks and an eatery so you can get a full meal after visiting the brewery.
Best of all, it's located near a couple of other breweries, so you can organize a tour of several breweries in the area. Besides, you don't have to pay a lot at this brewery despite being one of the top ones in the area. All of these aspects led us to put the Stoup Brewing Company in the number 1 spot!
Related: Breweries Famous For Being The Heart Of Minnesota's Port City – Duluth
The Holy Mountain Brewery is another well-positioned brewery in the Interbay area. It's famous for its oak brewing style and you can get a glimpse of the traditional barrel beer making process in this brewery. If you're looking for the best oak craft beer in Seattle, the Holy Mountain Brewery is the only place to visit.
What's really interesting about this brewery is the slow brewing process that combines the best of traditional and modern brewing styles. You'll be fascinated at how beer is brewed using a wine brewing process.
The traditional barrel brewing process produces some of the best sour beers in Seattle. Unlike more modern breweries, this brewery offers a wider variety of beers, so you can find something that suits your taste. "Beer in mind" (pun intended) that you will experience an entirely different taste of beer compared to your regular one!
The Holy Mountain Brewery is open 7 days a week and the timings are as follows:
Monday to Thursday: 2 pm – 9 pm
Friday to Sunday: 12 pm – 9 pm
The staff is also quite hospitable and you can easily spend a couple of hours tasting different beer flavors and enjoying the tour without knowing where the time went. Therefore, if you're looking for an easily accessible brewery that uses the barrel method to make craft beer, the Holy Mountain Brewery is a great place to visit.
Next, you can also head over to South Indian Food Spots in Seattle.
While Reuben's Brews isn't the most established brewery in Seattle, it's still one of the most popular ones. This brewery has only been around for about a decade but they have expanded to 3 taprooms and hundreds of beer varieties.
They specialize in craft beers and the brewery is the ideal place to visit if you're in Seattle. Not only do you get to experience the unique process of making commercial craft beer, but you can also get a glimpse into their research department and how new types of beers are crafted.
What makes this brewery stand out is the range of different beers they create. While most craft beer breweries offer a dozen or so variations, Reuben's Brews offer several hundred beer types, making them ideal for brewery enthusiasts. In 2020 alone, they released more than 180 different types of beers, making them one of the most innovative breweries in Seattle.
Best of all, many of these variations come in bottles or cans, so you can take your favorite tasting variation home. However, keep in mind that not all flavors are bottled, and many are only found at one of the few tap rooms the brewery has in Seattle.
If you want to visit the actual brewery, you'll have to book a tour of The Canning Line, where the brewery is located. You can even organize entire events with a view of the canning line. However, if you're more of a beer taster and don't want to see the production process, you can book a tour of the tasting facility known as The Barrel Room.
Timings depend on the availability of seats, but they also have a Taproom where you can visit from 11am to 10 pm, 7 days a week.
When searching for the best breweries to visit in Seattle, you'll probably come across Fremont Brewery. This brewery is one of the more popular ones in Seattle and produces a range of craft beer variations. It's also one of the largest breweries in Seattle and a tour-friendly place.
What makes the Fremont Brewery ideal to visit is that they have a pet and family friendly policy. While kids aren't allowed to taste (obviously), and you have to keep pets on a leash, you can bring them along as long as they have proper supervision.
Unlike other breweries, Fremont Brewery offers a wide range of activities and the best facilities to make your tour memorable. They have several tasting areas and soda is served to the kids. You can also bring your own food for the tour to accompany your tasting experience.
Best of all, you can rest in the beer garden while tasting some of the best quality beer the company has to offer. While the pricing is a little higher than other breweries, the experience is definitely worth it.
Also, consider that all craft beer produced by the Fremont Brewery is made from locally sourced ingredients, and the quality is exceptionally high. Since the brewery is one of the more established ones in Seattle, most of their flavors are available in bottles and cans, so you can stock up if you find something that suits your taste.
The Urban Beer Garden is open 7 days a week from 11am to 9pm, but you'll have to provide ID verification if you want to taste the beer. They also have the option of hosting parties and small events, but this depends on booking availability.
Related: Let's Take A Look at Denver's Top 6 Artisanal Breweries
If you're looking for a brewery that's close to other landmarks in Seattle, the Old Stove Brewery is ideal. Named as the best brewery taproom in Seattle, it has some of the best craft beer in Seattle and a welcoming atmosphere. What makes them stand out from other breweries in the area is that they produce ciders and wines as well, so you'll never be out of tasting options.
The food is just as good as the beer and the cozy atmosphere makes you want to visit multiple times. It's also close to the famous Elliot Bay, making it the ideal place to include in your tour of Seattle.
Besides the great-tasting beer and food, the staff are also very welcoming and will assist with all your queries on the brewing process. While they don't release as many flavors as some of the more commercial breweries in Seattle, the tastes are second to none.
The main brewery is open daily from 11 am to 9 pm, although the closing times are flexible in the Ship Canal branch. If you're interested in enjoying great food and learning more about the beer and wine brewing process, this is certainly the best brewery to visit in Seattle.
Suggested Reading: These Are Some Of The Most Fun Things You Can Do At Bainbridge Island
Another brewery located near Elliot Bay, the Elliott Bay Brewery and Pub is one of the most frequent breweries in Seattle. They have a wide range of craft beer and a hospitable pub, making for the complete trip. This is also one of the oldest breweries in Seattle and they have been around for close to 3 decades.
While they have several branches in Seattle, the original one is located in the Elliot Bay region and provides the best tour experience for brewery lovers.
The brewery has also made a name for itself in the local community and is regularly frequented by tourists. While most people come to visit the pub, you can also take a tour of the famous brewery and observe the beer making process in person.
Besides a wide range of high-quality beers, you can also indulge in their famous fish ships and other foodstuffs made from local ingredients. Their burgers and takeaway options are also outstanding, which makes it the ideal brewery to visit when you're hungry. If you're looking for the ideal place to hang out with friends in the Elliot Bay area, the Elliott Bay Brewery and Pub is a great option.
The main brewery is open from 11am to 9pm Monday to Thursday and from 11am to 10pm on Fridays and Saturdays. They are also open on Sundays from 12pm to 8pm, so you can go for a tour any day of the week.
Many locals rate the beer and food quality as one of the best in the area, so visiting this brewery and pub is a great alternative to stolling or eating out in a restaurant in the Elliot Bay area.
Recommended Reading: 8 Food Spots In Morgantown That You Must Visit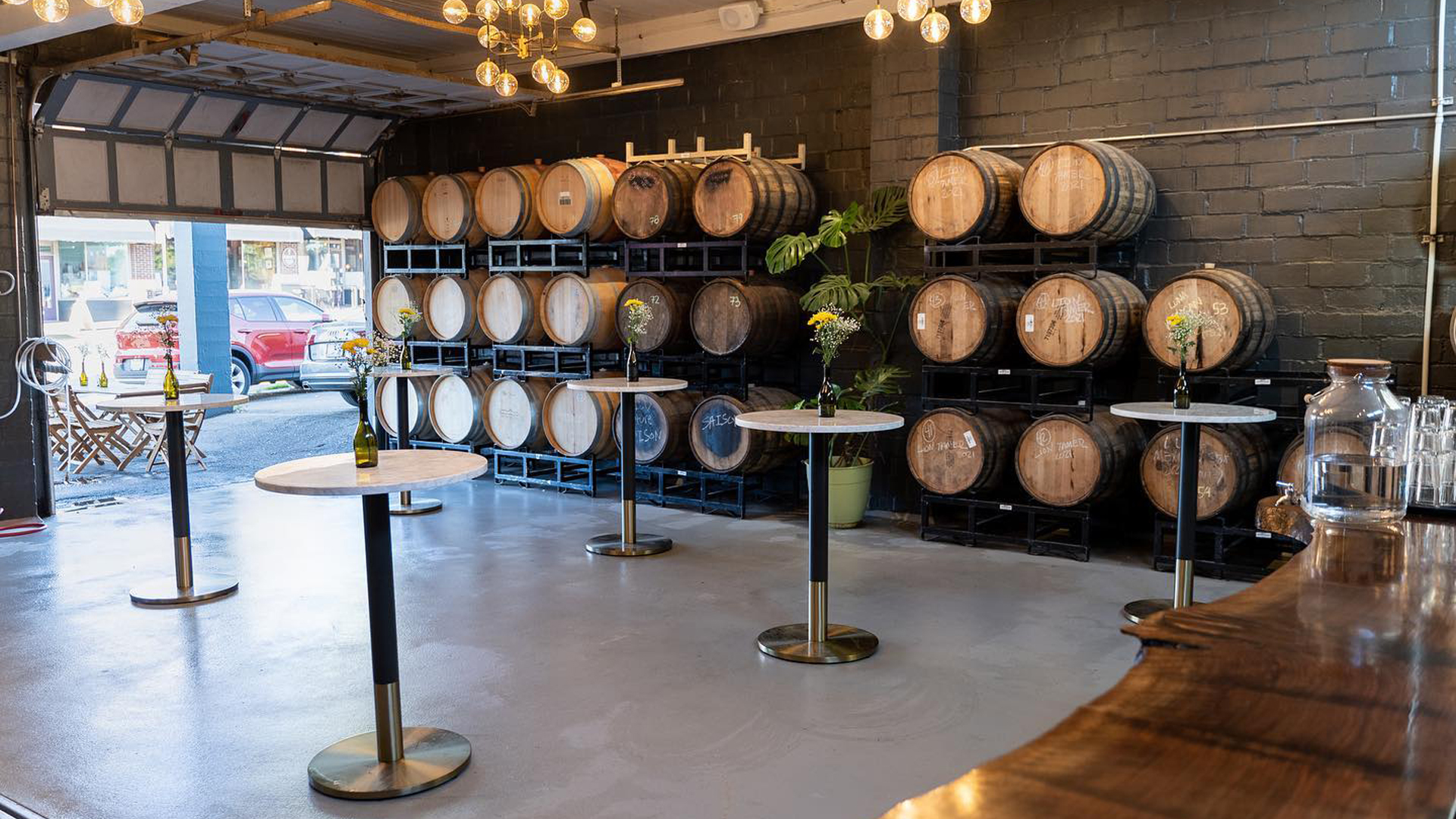 While it's not one of the more famous breweries in Seattle, you should take out time to visit the Ravenna Brewing Company. This brewery has some of the most unique craft beer flavors in Seattle and is quite popular with the locals. Located in Northeast Seattle, it's a medium-sized brewery with a reputation for producing a wide range of flavors.
They also have a food truck system to accompany the craft beers, so you can enjoy a full meal during your visit. The menu schedule is regularly updated on the Ravenna Brewing Company website, so you can plan your trip for a time when your favorite food is being served. The menu includes pizza and barbeque, which goes well with the quality craft beer in the taps.
The brewery is open 7 days a week, although they were previously closed on Mondays. While you can tour the open section of the brewery without booking a tour, you'll have to book in advance if you want to organize a private event or party. The brewery has opened up a new space for events and they have the capacity to host 100 people.
The main brewery and food truck service is open from 2 pm to 10 pm from Monday to Thursday and from 12 pm to 10 pm from Friday to Sunday. They are one of the few breweries that use the barrel method for craft beer, which is why a visit to this brewery is quite entertaining.
While most of their beers are only available on tap, they regularly release new bottles, so check the merch on their website before you visit.
As one of the oldest breweries in Seattle, the Pike Brewing company is one of the best breweries to visit for both locals and tourists. Apart from the amazing craft beers, you get to enjoy a tour of the brewery and access some of the best food to accompany your tasting experience.
Since they are one of the oldest breweries in Seattle, you get access to a wider range of flavors than many of the newer established breweries. There is also a whole art gallery dedicated to saving the memories and history of the brewery, which makes it feel like a museum.
Apart from the beer, you can indulge in their famous pizza and other freshly prepared food on their menu. They also have a seafood section that serves some of the best oysters in Seattle.
If you want to visit a brewery where you can enjoy everything from a trip to the brewing area, and a full meal, and learn about brewing, the Pike Brewing Company is the perfect brewery to visit.
The Pike Pub is available for reservations, although the Taproom and Fish Bar are open on a first-come, first serve basis.
Editor's Pick: 7 Eateries in Big Sur for a Scrumptious Meal
Factors to Consider When Visiting a Brewery in Seattle
While Seattle is a welcoming city with hundreds of breweries, you shouldn't just visit them randomly. Not all breweries are open to the public and the ones that have specific timings and may even require you to book a tour beforehand.
You also have to consider things like the food and drink policy and whether the brewery is a child and pet friendly. Here are some things to consider before visiting breweries in Seattle:
Visiting Etiquette — When visiting a brewery, you'll have to take care of the etiquette, especially when touring the production area. Many of these breweries have expensive modern brewing equipment that's off-limits for visitors. Don't go anywhere where the tour guide doesn't allow and take care not to touch or fiddle with any of the equipment.
Legal Drinking Age — While some States allow drinking from the age of 18, you can't drink in a Seattle brewery unless you're 21. Most breweries will ask for documentation, so don't be offended by this. Also, take care to drink responsibly, especially if you're tasting several beer flavors.
Location — If you're planning a tour through the breweries of Seattle, try to plan your trip in a way that you get to visit several breweries in a day. You don't have to visit all of them, but if you plan your trip properly, you can visit a few breweries in a single area.
Timing — Keep in mind that some breweries require you to book a tour beforehand, so check before scheduling a visit. Remember to plan your trips after checking the timings of these breweries as many only open at 11 am, so you don't want to arrive when the brewery is closed.
How We Pick Our Recommendations?
The list of best breweries in Seattle has been curated after our team went to several of them. We personally experienced the entire brewery and then came to the conclusion whether or not it is a suitable one. Our recommendations are also inspired by other travelers for a more validated option. We ensured that these breweries have offered the visitors an exceptional visiting experience and then added them to our list.
Conclusion
If you're fascinated by the wine and beer brewing process and want to explore how craft beer is made, Seattle is the ideal place to do so. It has some of the most popular craft beer breweries in the US and you can witness both traditional and modern brewing styles firsthand.
Best Breweries in Seattle
What is the Most Popular Brewery in Seattle?
There are dozens of popular breweries in Seattle, although the Old Stove Brewery, Holy Mountain Brewery, and Pike Brewing Company are the most frequented. These breweries are more established and offer a wide range of barrel craft beers.
How Many Breweries are there in Seattle?
There are over 100 established breweries in Seattle, with many neighborhoods having several in one street. Some areas, like the Elliot Bay area, have many breweries located close to each other.
Does Seattle Have the Most Breweries in the US?
While Seattle does have one of the highest proportions of breweries for residents, the city with the most breweries per person in the USA is Asheville, NC.