While Washington offers a variety of staples, fast food, and cafes, the quest for cuisine from distant lands is an exciting journey. Exploring new flavors and experiencing different cultures through food is one of the most delightful aspects of travel.
South Indian cuisine includes a wide variety of delicacies suited for the likes of both vegetarian and non-vegetarian people. For those wanting more Indian cuisine, check out the best Anaheim Indian restaurants you must visit.
Must-Visit South Indian Food Spots In Seattle
Are you in Seattle and in search of authentic South Indian cuisine? Look no further as we have compiled a list of the best South Indian food spots to fulfill your cravings:
This is a minority-owned and operated joint providing halal south Indian/Pakistani food located in Meadows Shopping Centre down NW Gillman Blvd.
They serve the main South Indian dishes, meticulously prepared using the freshest ingredients. Their classic dishes include tikka masala, korma, chana masala, haleem, and karahi amongst others. A special mention to their biryani that will take up permanent residence in your heart and make you want to go back every time. Another bonus is that they have gluten-free, vegetarian, and non-vegetarian options too.
They are open Monday-Sunday from 11:00 am to 8:00 pm serving, food made with love and care that's bound to leave you satisfied.
A cozy place located on University Way NE Seattle offering delivery, takeout, and reservations. They specialize in south Indian dishes, namely Dosa, idli, vada, uttapum, and much more. Alongside these vegetarian delicacies are also non-veg options like Chettinadu chicken, lamb, goat, shrimp, and fish curry.
They are open all week from lunchtime through dinner with varying timings. Among their popular dishes is the fish curry, served piping hot and fresh. It makes a great non-veg option. The vegetarian thali is a perfect choice for our vegetarian friends, offering a diverse selection of flavorful dishes in one package. With lentils, naan, and a vegetable scramble, it provides a simple yet satisfying option for a light and healthy lunch.
They have an eclectic interior with food that will make you feel like you are on one of the noisy streets of India with all the hustle and bustle.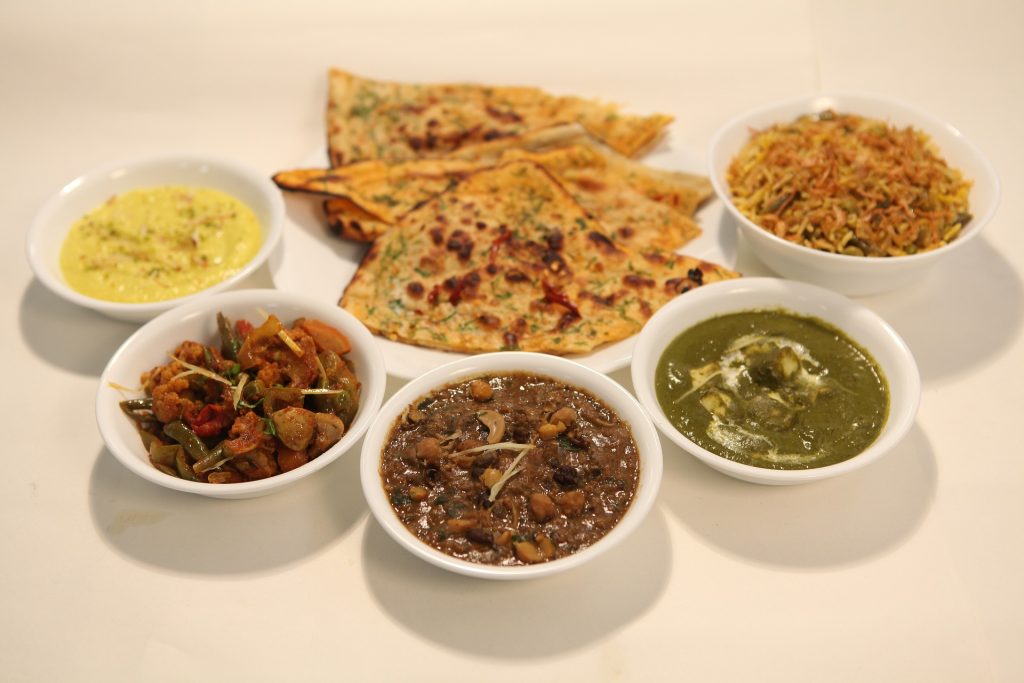 A small place with few tables for a calm vibe and good food, located in Bothell, Everett Hwy Ste 100. They offer takeout and reservations along with delivery. Being a relatively small-scale restaurant, they focus on quick and professional service. Some of their special dishes are chicken 65 biryani, uttapum, and masala dosa.
They also have a meticulous packaging system for the days ordering in seems like a better option. The fish fry and Malabar parotta are also their star dishes that keep people lined up outside. This place is definitely not the one to be slept on!
This place is truly a foodie's paradise, particularly for those with a love for Indian cuisine. Located on Roosevelt Way NE in Seattle, it offers a delightful dining experience that transports you back to the vibrant flavors of India. With a cozy patio-style seating arrangement, it creates a welcoming and homely atmosphere that many people appreciate. Additionally, they offer convenient options for takeout and delivery.
Their menu is extensive and crowd-pleasing. Some of their special dishes include coconut curry, samosas, paneer tikka, and tikka masala. This place is truly a go-to for all spice lovers because they know how to pack the heat. Not only does this place satisfy your food cravings, but it also offers a delightful selection of desserts to complete your meal. Indulge in delicious treats like baklava and ras malai, which provide the perfect sweet ending to your delectable dining experience.
They also allow pets in the outdoor seating area which most places are opposed to. Open from 11:00 am to 9:00 pm, 7 days a week, this place is an all-star for your Indian food cravings.
Recommended Read: Enjoy Your Vacation Trip With These 8 Best Resorts In Utah
You can never have enough places serving dosas, and if you are craving one then just tiffins should definitely be on your list. Located at the corner of 156th Avenue and NE 15th Street (opposite Ivar's), this place is good for breakfast, lunch, and dinner.
Indulge in mouthwatering dosas, medu vadas, and idlis at this place. The best part is the generous serving of chutneys and condiments that accompany them. A good chutney can truly enhance the flavors of South Indian cuisine. Additionally, they offer a budget-friendly mini-meal option. It provides a satisfying portion and a variety of choices to switch things up. It's perfect for those moments when you're looking for a light yet fulfilling bite to eat.
Enjoy live music, especially during the holiday season, adding to the vibrant atmosphere. A unique offering is their filter coffee, known as Kumbakonam, which surprises customers with its authentic taste reminiscent of the coffee found in Chennai. It may seem like an unconventional combination, but many patrons appreciate this distinct beverage and find it worth trying.
Craving an authentic and delicious dosa? Head over to Kathakali located at 98th Avenue NE Kirkland. While they are closed on Mondays, they offer quality and generous portions on all other days. Additionally, they provide the convenience of takeout and delivery services.
They have a range of dosas including, basil spinach dosa, masala dosa, and as dangerous as it sounds, gunpowder dosa! There is a special "kick" that their gunpowder dosa delivers and that makes it one of the many dishes that everyone seems to go back for. They also serve idiyappam which is not commonly available at other restaurants. Along with that they also serve lavender-infused water which is a real crowd-pleaser. So, the next time a good dosa craving hits you in the middle of the day, this is the place to go to.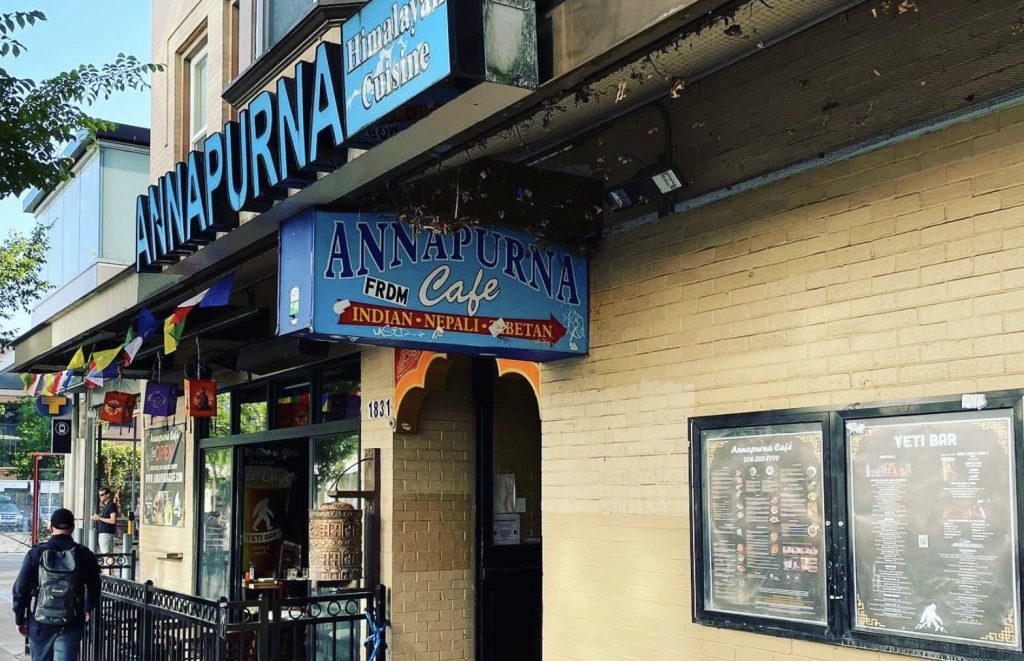 If you're someone who values not only the food but also the dining ambiance, then you're in for a treat! The inviting and calming atmosphere of this restaurant, with its dimly lit setting and pleasing color scheme, will surely be the star of your dining experience.
Located at 1833 Broadway Seattle. But as they say "come for the décor, stay for the food" because the food will keep you wanting to come back. Fresh off the tandoor, the garlic naan is irresistibly delicious and a must-try. Another standout dish is the shrimp korma, known for its rich flavors. Vegetarian options are plentiful, ensuring there's something for everyone. To cool down, indulge in their refreshing mango lassi, the perfect accompaniment to the flavorful food they offer.
Momos are another specialty on their menu. They're not predominantly South Indian but a treat nonetheless and worth trying.
Another crowd-pleasing spot to grab authentic and delicious dosa is the Madras dosa corner, which is a small diner-style eatery situated on NW Gilman Blvd, Issaquah.
True to its name, this restaurant offers a wide variety of dosas to satisfy your craving. Specialties include Rava onion dosa, Mysore plain dosa, Podi idli, Masala dosa, and chicken curry. For those with a sweet tooth, they also have delectable desserts available.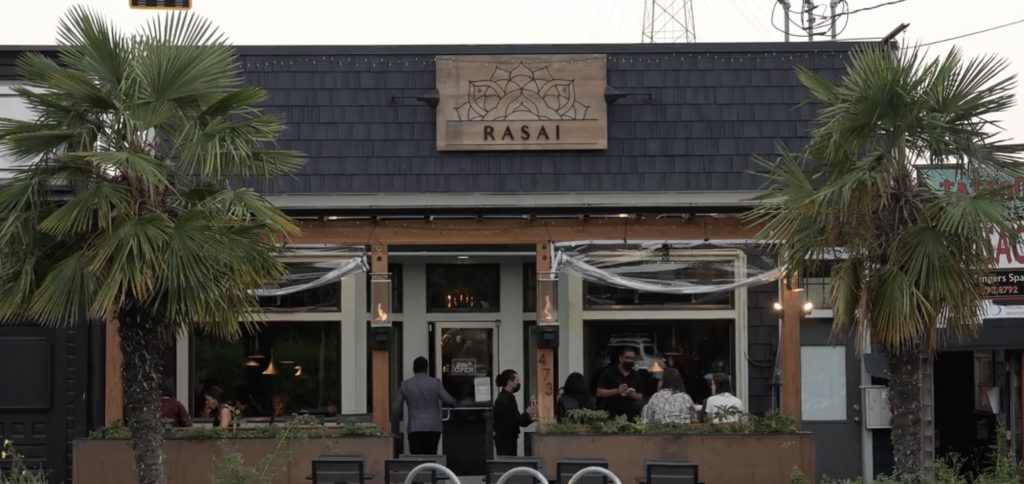 Rasai is a rustic fine-dining restaurant located on Dayton Avenue in Freemont. Despite its small size, this intimate restaurant maintains a high standard of food quality. It caters to vegetarians, pescatarians, and vegans, offering a variety of options. The establishment provides outdoor seating and has a bar. Additionally, they accept reservations. It is worth mentioning that this woman-owned business prioritizes the environment by utilizing plastic-free packaging, contributing to the effort to protect marine life. Let's save the turtles!
The standout dishes at this restaurant include the highly acclaimed Fig kofta, known for its exceptional flavor and uniqueness. The Lamb biryani is another crowd favorite, offering a well-balanced combination of protein and rice. For dessert, the broken matka kulfi and almond kulfi are highly recommended and make for a perfect ending to the meal. The dishes are meticulously prepared and presented, elevating the overall dining experience. It's a rare find to encounter food that is not only delicious but also visually appealing.
They have a well-rounded menu with spice levels that don't send you shooting through the roof! Another interesting element incorporated into their food is the fusion of American- Indian cuisine in some dishes namely their bao buns and crab aam papad. The prices are a little onto the premium side but according to the customers the prices meet the quality of the food, and it makes a good place for a special occasion.
This locally owned and operated eatery in Seattle has been in the business for the past 8 years serving nothing but the best. Precisely, 36th Avenue SW Seattle, Fairmount Park. The star dishes include Mysore dosa, chicken 65, gobi Manchurian, and ras malai as the perfect dessert. The portion sizes are more than generous, and the spices are well-balanced.
Their packaging is meticulous to make sure to prevent spillages because there are a lot of sauces and liquids that go along with south Indian food, but this is a plus point for those who are looking to get takeout. At the moment they only provide delivery and takeout options.
Also Read: Visiting Harlem – NYC? Here's our take on what you should be doing right now!
Meesha
View Website
Get Directions
PERFECT FOR: Polished operation with exposed-wood beams furnishing contemporary Indian cuisine.
Meesha, a contemporary Indian restaurant, has made a name for itself after starting as a pop-up inside Fremont's Pomerol. In 2020, it expanded to become a full-fledged restaurant.
Led by chef Preeti Agarwal, Meesha offers a tantalizing tasting menu featuring standout dishes like rarah keema pao, expertly prepared ground lamb, crispy Amritsari fish, and paneer in tomato sauce with a touch of black cardamom.
Whether you choose to dine in the lively dining room or on the inviting patio or opt for convenient takeout, Meesha guarantees a delightful culinary experience.
Nirmal's
View Website
Get Directions
PERFECT FOR: A polished space featuring sophisticated Indian dishes & curated wines, plus prix fixe lunch.
Nirmal's, located in Pioneer Square, offers a polished dining space where guests can savor sophisticated Indian cuisine paired with curated wines. The menu showcases a diverse range of dishes, including soups, biryani, and curries from different regions. Vegetarians and pescatarians will find delightful options like a paneer-stuffed bell pepper with spicy tomato sauce.
Owners Oliver and Gita Bangera prioritize both the dine-in and takeout experiences, ensuring that the flavors and quality are exceptional. Don't miss the opportunity to meet the charismatic Oliver, whose presence adds an extra touch of warmth to the meal.
Things to consider before going out for south Indian food in Seattle:
Browse the menu beforehand -The websites of the mentioned places have menus attached, providing a feel for the variety and food options, especially for vegetarians. Going through the menus can give you an idea of the culinary offerings and help you determine if the place has suitable options for vegetarian preferences. It's always helpful to check the menus before visiting to ensure a delightful dining experience. Similarly, if halal food is a requirement then most places mention that on their websites.
Discuss with the waiting staff – Make sure you ask your servers any specifics about the food that is of concern and they will be more than happy to help you out. Not only can they guide you about the specials but you can also give them instructions if you want your food prepared a little differently, especially if there is a component of the dish you are allergic to.
Book your table – To avoid long waits during busy weekends, it's advisable to call ahead and make a reservation at these popular food spots.
Time and schedule – Some places may be close while some may be a longer drive, be sure to map it on your phones to get an estimate of travel time because waiting on an empty stomach can be a mood killer!
Payment methods – Not all places accept alternate payments to cash, while we have mentioned the places that accept cards and other forms of payment like apple pay too, it's better to make sure beforehand if they do, at that time.
Seating and parking – This seems like a small thing but is an important thing to consider before you are going out, luckily enough, most spots mentioned above do offer private lot parking and the seating arrangements are convenient too. If it's a hot day and the place only offers outdoor seating, that may be a little uncomfortable, double-check!
How Do We Pick Our Recommendations
We understand that food plays a vital role in enhancing the travel experience. That's why we are committed to recommending only the finest establishments. Our selection process takes into account several key factors, including the quality of ingredients, the cleanliness of the establishments, the ambiance they offer, and our own personal experiences.
Our team consists of passionate food enthusiasts who love to explore and discover new culinary delights. With these considerations in mind, we present our top recommendations for experiencing the delectable world of South Indian cuisine in Seattle. But if you're looking for something more than just food, we highly recommend checking out the fun activities on Bainbridge Island. 
Final Words
South Indian cuisine, crafted with love and care, showcases the beauty of the culture. Don't miss the opportunity to indulge in delicious dosas and idlis when you're in Seattle. Visit these recommended South Indian food spots in Seattle for an unforgettable experience!
Indulgent South Indian Food Spots in Seattle - FAQs
Where can I find cheap South Indian food delivery in Seattle?
You can find the cheapest South Indian food at chilis south Indian restaurant in Seattle.
What are the basic ingredients of South Indian cuisine?
Tamarind, curry leaves, and chilies are some of the basic ingredients of South Indian cuisine.
What is the nicest Indian dish?
Masala dosa and biryani are among the best Indian dishes.
What Indian food do Americans like the most?
Tandoori chicken is the most liked Indian dish, for Americans.
What Indian food should I try first?
Dosas, idli, and vada are the Indian foods that should be tried first.
What is the tastiest Indian curry?
Butter chicken is the tastiest Indian curry.