Morgantown is known for having a restaurant that will cater to every craving. Some of Morgantown's top restaurants have won prestigious honors and acclaim. While many people are familiar with Morgantown as the location of West Virginia University, you may not be aware that it also has some of the most popular restaurants as well. These eateries offer premium steakhouses, authentic ethnic favorites, and scrumptious sushi bars. Morgantown is where you need to be if you want to eat or enjoy a meal whilst being on the Monongahela River's banks.
8 Best Restaurants in Morgantown
Morgantown is home to some of the best eateries in West Virginia. We have been to several ones and here is our review about them!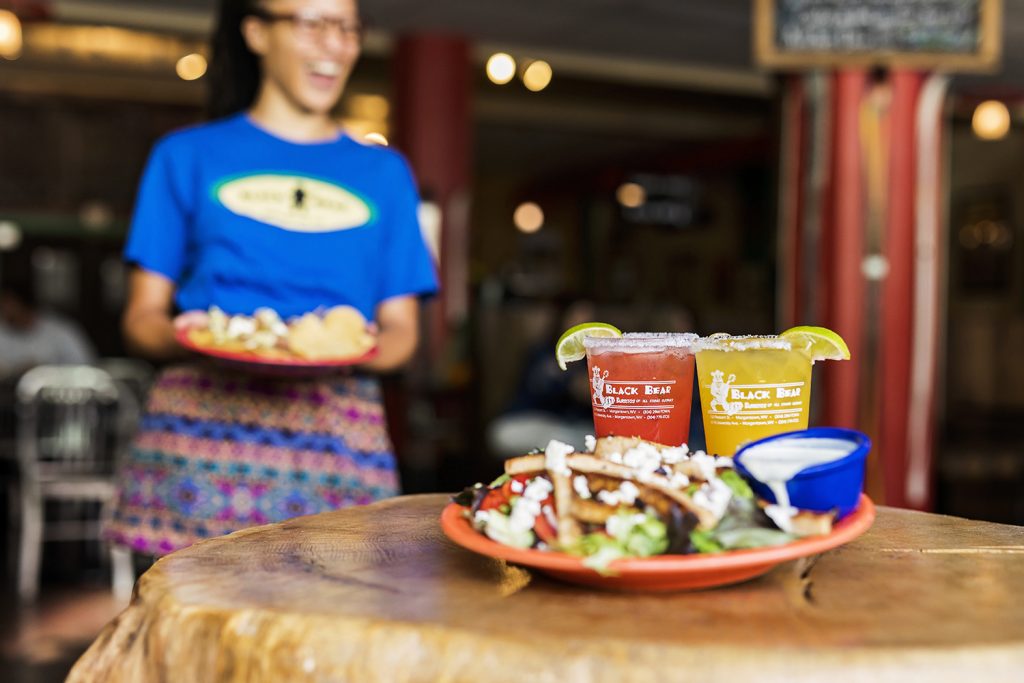 If you're looking for a place to enjoy quality Mexican food along with live music, Black Bear Burrito is your destination. With authentic Mexican food cooked with cultural spices, this restaurant won't let your taste buds down. The best thing about this restaurant is that their menu is not only limited to foods of Mexican origin, it also offers other foods from various cuisines such as Italian.
The star of the show at this restaurant is said to be the Tangy Pesto Quesadilla and Feta Fetish burritos, as well as the Creole-style Irie Member burrito. All of these are said to be a hit when slathered in house-made Jamaican Jerk sauce. From the drinks section, you can enjoy a variety such as Margaritas, wine, beer, and much more.
If you're a vegetarian, you need not feel left out. Black Bear Burritos offers and owns a separate grill for eaters wanting non-meat dishes. These include their WV Hot Rod, Caesar Reprise, Good Calypso, and many more. However, one must keep in mind that cheese and eggs are included in every dish.
Apart from that, the restaurant also offers a new specialty dish every week which is updated on their website as well. Another fantastic aspect about this restaurant is that almost everything off their menu is below $15. Therefore, if you're looking to enjoy quality food at Morgantown while keeping it budget-friendly, Black Bear Burritos must be your top priority. The Restaurant opens at 11 AM-10 PM from Monday to Saturday and is closed on Sunday.
Suggested Reading: 9 Phenomenal Places In Boston That Offer Mouthwatering Breakfast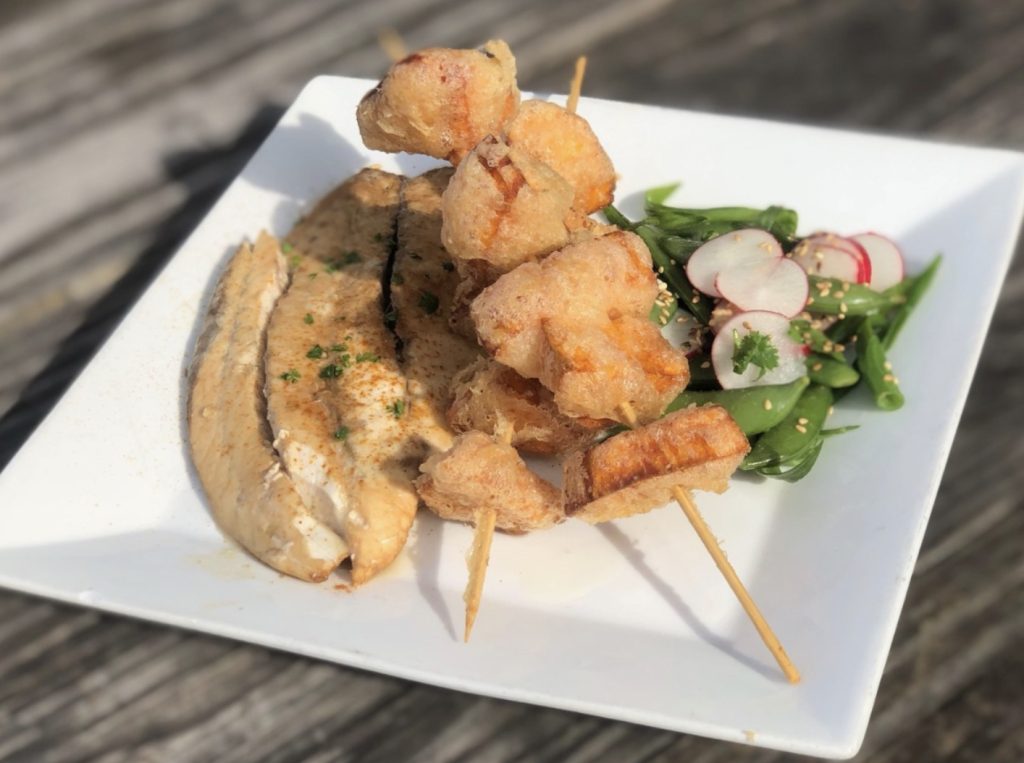 One of the city's must-eat establishments is the Iron Horse Tavern, which is situated at the base of High Street in the center of Morgantown. This eatery offers more than hamburgers and has a neighborhood gourmet pub atmosphere.
The drink menu is enjoyable and offers a variety of delicious options, including white sangria with cukes and melon and spiked lemonade. Sit at the bar, order a delicious bloody Mary, or another mouthwatering beverage, and chat with the bartenders. The bar will offer its customers quality and worth-it drinks. However, their specialty is their cocktail. Therefore, be sure to try this unique experience. It's fun, relaxed, and ideal for lunch or dinner. If you are visiting Morgantown, we highly recommend this spot.
For food options, we recommend 7 oz. Center Cut Sirloin Steak ($28) and Pecan Salmon ($27.50). If you are looking for burger options, the Iron Horse Burger is our recommendation which has Hickory-smoked bacon, roasted poblano pepper, smoked Gouda & chipotle-bourbon BBQ. The list of food doesn't end here as the restaurant also offers gluten-free meal options as well. You can specially request a dish that doesn't have any gluten elements in it.
This gastro pub is open 7 days a week however the timings vary. On Sundays, they offer brunch which begins at 10 AM and ends at 2 PM. The brunch offers a variety of dishes including a veggie omelet, pork and pepper omelet, breakfast tacos, blueberry cheesecake pancakes, and lots more. Having this brunch is a must while you're visiting Morgantown.
Pies and Pints is a lot of fun and a great place to go if you're bored and tired of the same old eateries in Morgantown and would like to try some local taste. A chain of pizzerias in Morgantown called Pies & Pints serves a variety of craft beers, specialty pizzas, salads, and sandwiches. It is located at 1002 Suncrest Towne Centre.
Any time of the year, it is a great place to eat lunch or dinner. You can also create your own pie, but if you don't want to do that, they have a wide selection of specialty pies. The many types of pie offered here include Grape Pie, Margherita Pie, Eggplant and Red Pepper Pie, Black Bean Pie, Mushroom Garlic Pie, Spinach Garlic Pie, Pesto Pie, and many others as well. If you are a fan of spicy food, we recommend having the Eggplant and Red Pepper Pie. Mushroom Garlic Pie is less spicy and is also quite delicious. A variety of pizzas is also offered at this establishment.
If you're unsure of what you like or have a query about local brews, the staff is excellent and trained to point you in the right direction and provide you with the best of all suggestions out of their menu. The drink menu also features a number of uncommon beers. Try the Mexican Street Corn, Grape, and Gorgonzola, or Pine and Swine.
Best part? Allergy sufferers can also find accommodations and exceptions at the restaurant. On its menu, it offers a sizable selection of gluten-free items. The pizzeria opens at 11 AM and closes at around 2 AM.
Anyone's taste buds will be satisfied by Los Mariachis Restaurant's extensive menu of Mexican food. It is surrounded by a theater and several other shops in the University Town Centre. This means that during your trip you can easily roam around in the area and after you're done touring, you can stop by here to enjoy a hefty meal along with a great variety of drinks. It is a must to check out this restaurant if you're in the Morgantown area and are a fan of pure Mexican food.
The menu at Los Mariachis offers a variety of vegetarian options in addition to traditional Mexican dishes like enchiladas and fajitas. They are best known for their tacos and burritos which include Hard Shell Tacos, Soft Taco Supreme, Shrimp Mexican Style Burritos, and much more. The drinks options include imported and domestic beer varieties along with various margarita options.
They also have a second location on Paterson Drive, and it's just as fantastic as this one. While watching TV or listening to music on their sound system, you can comfortably enjoy your lunch in their roomy dining area. This restaurant is a fine selection when it comes to traditional Mexican foods. The price range is quite nominal. Burritos cost between $10 and $15 while the specials cost between $13 and $20. Steaks at this restaurant cost between $15 and $20.
The restaurant opens at 8:30 AM and closes at 8 PM from Tuesday to Sunday. Our team really found it to be one of the best Mexican food restaurants in Morgantown, WV.
Related: The Most Popular Sioux City Restaurants – Local Favorites
If you want delicious, authentic Turkish food, a welcoming environment, and wonderful people, Istanbul Restaurant is a must-visit for you. The Istanbul Restaurant serves a variety of traditional dishes including kabobs, hummus, and gyros which are known and liked by people around the world.
Traditional Turkish food also includes the savory Izgara Kofte patty made of beef, lamb, and onions as well as the tangy tabbouleh salad which are all offered at this restaurant. The best part about eating a meal at this restaurant is that the food is so filling that your appetite will be satisfied with whatever you get off their entire menu.
Almost all of the appetizers are included in the menu such as shakshuka, dolma, Ezme etc. Don't forget to take a look at the appetizer combination under the vegetarian section as well. Since the authentic Turkish and Mediterranean fare is all perfectly prepared, you'll want to go back often. Keep in mind that this restaurant is not for someone who prefers spicy food as Turkish cuisine isn't spicy at all.
The most liked off their menu is the Iskender Kebab starting at $21.99. This dish includes lamb gyros served in slices over toast with yogurt and sun-dried tomato sauce. It just doesn't end here. Finish off your meal with their famous cultural dessert called Baklava, which is filled with pistachios and other ingredients, soaking in sweet sugar syrup for only $6. Overall, it is not as cheap as other restaurants in Morgantown, WV but surely manages to hype up the taste buds and offer you good value for money.
The restaurant opens at 11 AM and closes at 8 PM.
If you are seeking to enjoy delicious Mediterranean food, the perfect and ideal spot for you is Ali Baba Restaurant, which is located in an airport. Considering the fact that at an airport you can't really find a good restaurant, Ali Baba will demolish that opinion of yours. The reason for this is that Ali Baba provides great quality and a variety of Mediterranean food with amazing taste and the perfect amount of spices for your taste buds to tolerate.
Since it first opened in 1978, Ali Baba Restaurant has offered wholesome, delicious, and inexpensive meals. Ali Baba is owned and run by a restaurateur in Morgantown with decades of experience. Despite the fact that he has moved his business around a lot, the locals always support his restaurants because they are consistently of the highest caliber and have maintained their taste and deliciousness.
To begin with, the restaurant offers a variety of appetizers including rice with red sauce, falafel, olives with hummus, etc. The main courses will include a variety of Char-broiled shish kebabs, Sandwiches, Moussaka, ribs, and much more. The prices of all the dishes on the menu range from $3-$30.
Excellent food is provided, including a lovely lunch buffet and the best selection of Middle Eastern entrees. The exquisite food is prepared with skill and presented with consideration so that the customers are tempted for more and return again to enjoy the meals.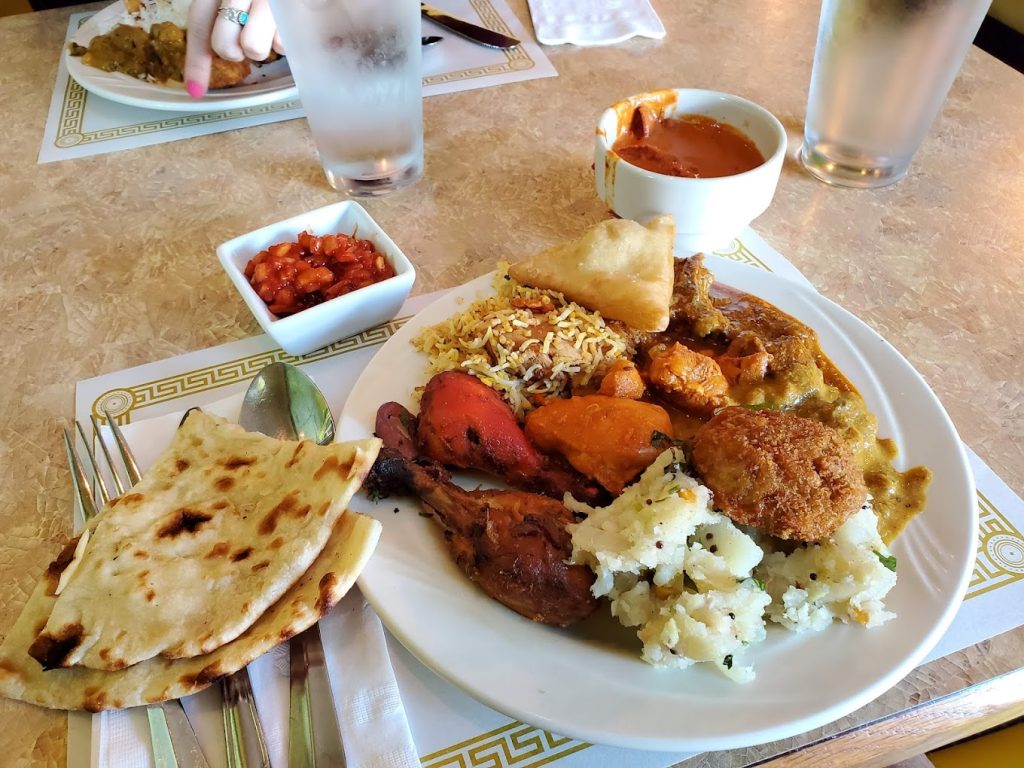 One of the best Indian restaurants in Morgantown is fresh mint, so if you enjoy eating spicy food, you're in luck. The Fresh Mint Indian Grill is best known for its authentic Indian cuisine and only uses the finest ingredients and seasonings from India.
In fact, Fresh Mint Indian Grill is one of the few restaurants in Morgantown that serves only 100% halal meat. Even before you enter Fresh Mint, you will feel a strong aroma coming from the place due to the spices that are being used in the food.
Fresh Mint offers a variety of South, North, and Indo-Chinese dishes in addition to Tandoori grill kebabs all below $20. The legendary South Indian dishes Hyderabadi dum, Biriyani, Gongura, Chettinad, and Dosas will satisfy your palate and enchant your senses with a taste of India without fail. You'll eat food as though you're eating it in India itself. We recommend eating Biriyani if you are a fan of rice. Alternatively, Grill Kebabs with Naan are also an option you should consider.
The naan bread is what sets this place apart and is its signature dish. It is hand-baked every day and offered with a variety of fillings, including meat and vegetables. The restaurant also serves non-vegetarian and vegetarian food, as well as a variety of alcoholic drinks like beer and wine. The restaurant is open from 11:30 AM to 9 PM.
Editor's Pick: 8 Fine Dining Restaurants In Germantown You Must Dine At
For a leisurely meal, Bourbon Prime is a great upscale restaurant in Morgantown. The restaurant is located on the waterfront inside the Marriott hotel. There is peaceful music playing and the ambiance is light and spacious. If you're looking for a peaceful dining, Bourbon Prime is your spot to enjoy. The menu features a variety of entrees, salads, specialty sandwiches, and appetizers as well as main courses. The restaurant also offers a breakfast menu for its customers
The menu is constantly updated with fantastic new items. Therefore, if you visit after a long time, you'll be welcomed with new options on the menu making the restaurant more interesting. The pepperoni rolls are fantastic which is why it is a must to give them a try. They are made similarly to cinnamon rolls, with toppings like pepper jack, pepperoni, and green onions on the side and pizza sauce.
We recommend the Steak Frites, Portobello Ravioli, and Bourbon Chicken as your main course dishes. Although they are expensive and cost more than $30, they are just too tempting to resist and have the perfect flavoring one would desire. You can also get the 14 oz Prime NY Strip Steak and 34 oz Tomahawk Ribeye if you are coming as a group interested in meat.
The only minor drawback if you're going for a special event is that the hotel lobby and the restaurant are connected only by the bar. However, this isn't much of an issue as the bar is top-notch and has lots of varieties and drinks to offer to its consumers. Don't forget to enjoy the desserts from which the most famous and well-liked is the milk and cookies. This is served as a giant warm cookie along with a glass of milk.
The timings of the restaurant are divided into two openings. One from 6:30 AM -10:30 AM and the other begins from 4:30 PM -9:30PM. The restaurant does not offer a lunch menu; however, the dinner menu has a variety of options for the eaters to enjoy.
Things To Consider Before Choosing A Restaurant In Morgantown, WV
Following are a few of the most important aspects we believe one should consider before choosing a restaurant in Morgantown, WV.
Price and Budget — For many travelers, price is an important factor. If you are someone who travels on a set schedule, you might not feel comfortable spending money on food that you do not enjoy. A bad experience in a new city is made up if your taste buds are not satisfied after paying a high price. You must realize that not every restaurant can satiate your cravings for food. Make a wise choice by checking to see if the restaurant has something special and appealing to offer you. Do not rush to a restaurant just because it is well-regarded in the area. Some of the restaurants may be highly priced such as Boruban Prime while others like Black Bear Burritos is relatively cheaper.
Look For The Right Atmosphere — If you prefer a rustic setting with casual architecture, visiting a glitzy, modern restaurant such as Bourbon Prime might leave you feeling tangled. The dining experience is greatly influenced by the ambiance. You can choose options that allow outdoor seating if you like it. Similar to this, if you value a cozy indoor setting, you can choose differently. You are more likely to enjoy your meal if you like the atmosphere of the restaurant.
Reservations — In Morgantown, restaurants are frequently crowded and busy. If you value your time above all else, avoid the hassle of a walk-in during peak hours and make a reservation at one of these restaurants instead. Avoid relying on walking, especially during lunch and dinner rush hours. In addition to this, some restaurants also serve brunch. These typically occur on Sundays after the weekend has begun. For this reason, most people enjoy going out to eat on weekends with their friends and families. Therefore, make a reservation in advance to ensure that you don't miss the chance to eat at a credible restaurant on a Sunday.
How Do We Pick Our Recommendations?
To help you overcome your lack of appetite while visiting Morgantown, we have put together a list of suggestions. Our suggestions have been thoughtfully crafted after assembling first-hand feedback from our team of food bloggers, licensed travelers, and feedback from others who have been to these restaurants. Without a doubt, you can rely on our list of suggestions. Each and every suggestion will turn out to be the best for you while visiting Morgantown. If you are interested, you can also read about our trip to the best restaurants in Provincetown.
Conclusion
A friendly, diverse city, Morgantown has several eateries for almost everyone. It has a distinctive blend of captivating characteristics, thrilling sports, top-notch restaurants, and mouthwatering food options. The nightlife in Morgantown is concentrated in the downtown area, where numerous bars, lounges, and breweries keep things going and running. Make the most of your time in Morgantown by eating at one of the eateries on the list above.
Restaurants in Morgantown, WV - FAQs
What are the best Mexican restaurants in Morgantown?
The best restaurants in Morgantown offering Mexican Cuisines are Black Bear Burritos and Las Mariachis.
Which is the most Budget-Friendly restaurant in Morgantown?
Iron Horse Tavern and Pies and Pints are two of the most budget-friendly restaurants in Morgantown costing less than $15 a meal.
Which is a restaurant offering good views in Morgantown?
Bourbon Prime is a restaurant offering good views as it is located on the waterfront inside the Marriott hotel.
Which restaurant to go to for peaceful vibes?
Bourbon Prime offers a peaceful dining with light and spacious interiors with a focus on little details of the ambiance.