After our team went to Port Aransas, we decided to head over to Dallas. The city has a longstanding reputation for its thriving arts community and welcoming environment. The Bishop Arts District is quickly establishing its reputation as Dallas's premier dining destination. You can find restaurants catering to every taste and budget within a three-block radius here. And there are definitely some of the best restaurants in Bishop Art District, Dallas, which are serving everything from fine Italian to Cuban street food.
Top Bishop Arts District Restaurants
Bishop Arts is now widely recognized as a prime location for dining and having a good time. This cozy little corner is home to the world's finest dining establishments, staffed by the world's most acclaimed chefs.
For those who frequently visit the Bishop Arts District to enjoy its delicious cuisine, here's a list of the greatest Bishop Arts eateries.
This Odd Fellows Cafe is perfect for a couple's night out. There's a great selection of delicious food, and the ambiance is perfect for a romantic dinner. Since its opening in 2006, this quaint and unassuming eatery has attracted many folks.
The restaurant serves food with a Southern influence and boasts an expansive menu. Some popular meals over here include shrimp, chicken, buffalo wings, and the well-known Mac & Cheese. Burgers, sandwiches, and the best buttermilk pancakes are served as early as 7 a.m. Whatever your taste, whether it be sweet or savory, Oddfellows is a must-try when in Dallas.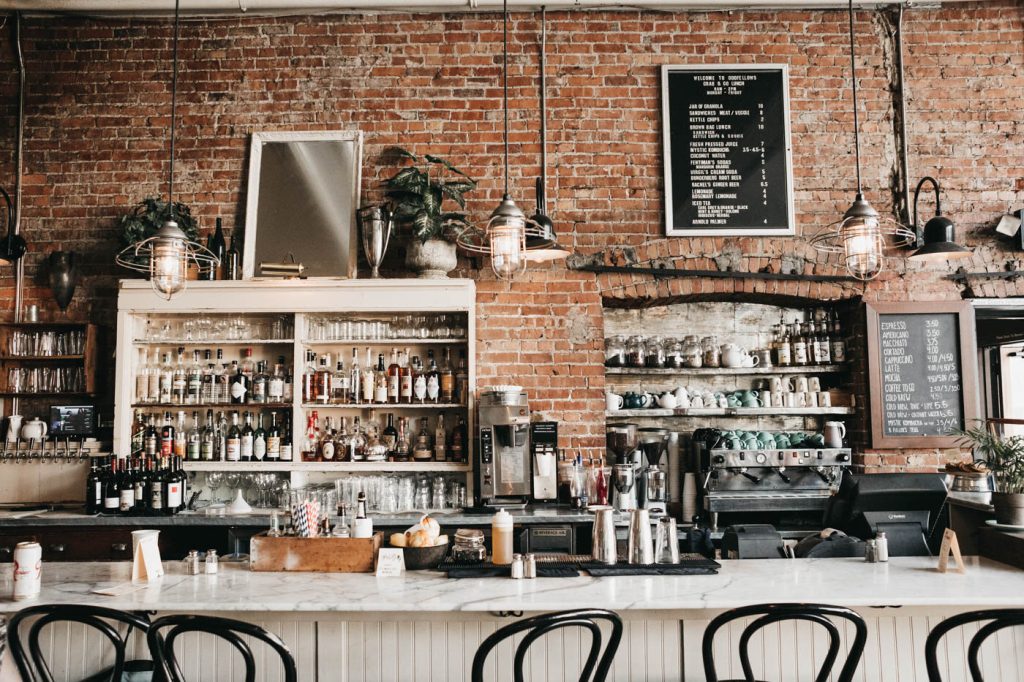 The friendly and attentive employees guarantee a pleasant and satisfying meal experience. It is ideal for those searching for a spot to spend an evening unwinding with a group of close friends or having a romantic meal for two.
Most diners come for the restaurant's excellent breakfast and brunch buffets. It's a trendy eatery offering an incredible variety of food. Excellent service and a comfortable, informal atmosphere characterize this restaurant.
Among our recommendations are:
Carefully grilled burgers stuffed with local cheese
Tortilla strips with fried eggs
Banana pie french toast
Red velvet pancakes
It's a laundry list of tempting dishes, and the variety of foods will have you scratching your head. The odd fellows' cafe is open from 7:00 AM to 5:00 PM (Monday to Friday), 8:00 AM to 3:00 PM (Saturday), and 9:00 AM to 2:00 PM (Sunday). Meals cost between $25 and $40 per person, making it one of the finest mid-range restaurants in Bishop Arts.
The Lucia Dallas restaurant is a trendy American spot in the middle of Bishop Arts. The restaurant's exposed brick and stone walls create an unusual industrial atmosphere. Be warned; it gets booked months in advance due to its astronomical popularity. Why? Let's find out!
It is widely held among Dallas locals that Lucia is among the city's finest Italian eateries. Fresh pasta, raw fish, and other amazing delicacies are available here. We especially suggest trying the duck leg roast served with rice or polenta, celery root, and foie gras which are some of their signature dishes. If you want to have a good experience, you should make a reservation in advance. Walk-in customers without reservations may need to settle for seats near the cash register, and let's be honest, nobody likes that!
The restaurant is open from 11 am to 10 pm, 7 days a week, and features both adult and kid-friendly fare. The average cost is above $50 per person, with meals ranging from $30 to over $50. However, the price is justified by the food's high standard and deliciousness. Remember that the restaurant offers an exclusively authentic taste, so be prepared to taste something you might have never had before. We highly recommend this restaurant for meat fans!
The exceptional food quality, top-notch service, and unique food items make it one of the best restaurants in Bishop Arts.
Hattie B's Restaurant is the place to go if you're in the Bishop area and looking for southern dishes and American cuisine. The restaurant offers both burgers and pasta which are varied and taste excellent. Hattie's is a high-end eatery in the heart of downtown Atlanta, known for its creative takes on traditional southern dishes. There are many regulars and frequent visitors who enjoy the restaurant due to its service as well as numerous dishes.
The dishes are delicious, healthy, and freshly prepared. Their shrimp, grits, and crab cakes are two of the most popular starters in the country. The chicken and waffles are delicious and are their specialty, so you should take advantage of them if you visit. We also recommend trying out there Fried Jumbo Tenders Plate and Grilled Jumbo Tenders Plate according to your requirements. If you are also looking for a dessert, get the Banana Pudding as well.
Meals here are not that expensive, but there is still no compromise on the taste. Most meals over here cost between $10-$20 making it one of the cheapest restaurants in Bishop Arts. In terms of service, this restaurant receives 9/10 for the waiters' quick and prompt response, along with the top-notch presentation.
Hattie B's is a fantastic spot to eat in because of the pleasant ambiance, friendly service, and mouth-watering aromas wafting from the kitchen. The restaurant is open from 11 AM to 12 AM seven days a week, making it easy to pop by for a quick breakfast or late-night snack whenever it is most convenient for you.
Suggested Hotels in Texas: 9 Hotels In Houston's Downtown To Have The Time Of Your Lives
Eno's Pizza Tavern is where you want to go if you're craving pizza. There are so many fascinating possibilities for a pizza choice that picking one might be challenging. Come to Eno's Pizza Tavern for a one-of-a-kind pizza experience. This eatery serves a wide variety of tempting pies.
Since 2008, Enos has been serving its famous thin-crust, crunchy-but-light pizza to the Bishop Arts District. If you're looking for a place to get a pizza made just how you like it, you should check out this restaurant. Pick and choose from various toppings to create the pizza of your dreams. The restaurant has several branches in Texas that have delightfully savored the taste buds of many.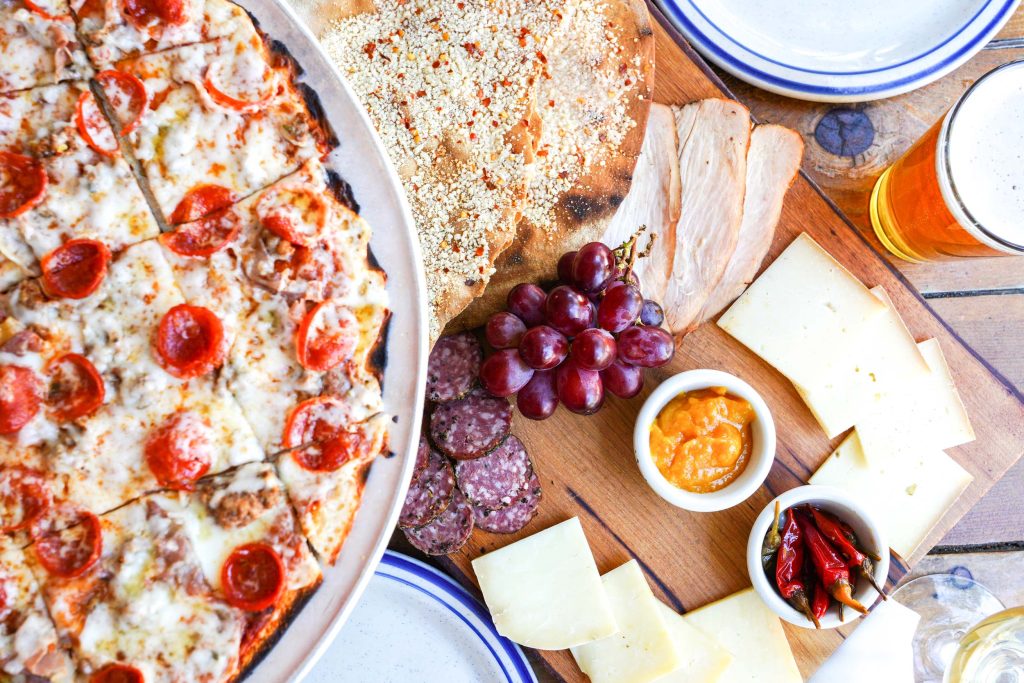 It's a dive bar/restaurant where regulars take pride in being recognized by name. Locals and visitors like this restaurant because of its convenient location, tasty food, and reasonable prices. Flatbread pizzas, cheese sticks, salads, sandwiches, and soups are included, all of which make the most of seasonal, locally sourced ingredients. The Philly Cheese Steak pizza and the Garlic Knots pasta are two of the most popular dishes you should try as our team particularly loved these two dishes.
The atmosphere is perfect for a lively night out with friends. You'll be hearing light music, vibing lights, and a refreshingly active atmosphere around you.
Almost everything costs between $10 and $20 which is a fantastic deal. Eno's Pizza Tavern is open from 11 am to 10 pm on Monday through Friday, 11 am to 11 pm on Saturday, and 11 am to 9 pm on Sunday.
In search of a truly memorable meal? If you're in Dallas, Texas, stop by Cafe Veracruz. The beautiful Bishop Art here at this cafe has made it famous. Mexican dishes, including tacos, quesadillas, and salads, are on the menu, and the walls are decorated with vibrant paintings.
Undoubtedly, their menu is diverse, so you can always find something to eat. Products on their menu, Chilaquiles, carne asada fries, and taco salad, are just a few of the tasty alternatives. You can choose from authentic Mexican dishes, including tacos, burritos, enchiladas, fajitas, tamales, and entrées such as carnitas chimichanga and Carne Asada fries. The Enchiladas and Spicy Pork dish (Adobo De Puerco) are must-tries if you visit this restaurant.
Do save room for the sweet endings! Cafe Veracruz has a wide variety of desserts, from sugary churros to creamy flan.
The Veracruz cafe is excellent for hanging out with friends after a long day of sightseeing. Of the many Mexican eateries in Dallas, this one stands out for its focus on the vibrant food of Veracruz, a state on the country's eastern coast.
While the place boasts a sophisticated vibe, the prices are quite reasonable. The fact that this restaurant has kept its high reputation over time shows that its food and service consistently please diners' palates and minds making it one of the best Bishop Arts restaurants. Café Veracruz is open from 11 am until 10:30 pm. You should visit Cafe Veracruz in Dallas if you're craving authentic Mexican cuisine.
The French word "boulevardier" refers to a cosmopolitan who appreciates life's better things. This is an excellent way to describe Bishop, Virginia, a small town in the Blue Ridge Mountains. If you are looking for the most authentic French cuisine in Bishop Arts, this is the place to go. Many locals rank this upscale French restaurant among the city's best as it is inexpensive by Texas standards but well worth it for the quality of the food and service.
The menu at Boulevardier features a wide variety of dishes, from appetizers to main entrees. The cafe has a large selection of breakfast, lunch, and dinner meals. We recommend the Wagyu Sliders and the Whale Burger from the menu. Served on fluffy brioche bread, the meat is tender and flavorful. Suppose you're in the mood for something heartier. The melted cheese and seasonings are to die for on top of this dish.
You must, of course, save room for dessert. All your favorite desserts, from tiramisu to crème brûlée, are here. If you're hungry, you'll find something to satisfy your cravings.
The wine list at this restaurant is quite comprehensive, featuring both local and international selections. Red wines, white wines, and sparkling wines comprise the list's three main categories. The wine list features over 300 options which make up a great option for all the wine fans. Whether planning a romantic evening for two or a small get-together with pals, Boulevardier is the ideal location. This trendy eatery in Bishop Arts serves you some of the best meals in the neighborhood.
The high-quality dining, delicious fresh oysters, and perfectly cooked meat dishes all speak for themselves. Sunday brunch at the restaurant is a great choice for people trying to save money because it is cheap without sacrificing quality. Dinners at the Boulevardier Dallas, TX restaurant start at $35 per person, while lunches cost between $17 and $29. They serve breakfast and lunch Monday through Friday from 7 a.m. to 3 p.m.
Suggested Reading: 7 Exclusive Resorts in Oklahoma For An Unforgettable Vacation
Paradiso is a Mediterranean-chic restaurant in Bishop Arts, and the menu changes with the seasons to reflect the southern coast of Europe. It also boasts one of the most verdant outdoor dining areas in Bishop Arts.
Traditional Italian fare and inventive meals from the kitchens of Paradisco ensure that there is something for everyone on the menu. The Fettuccine Alfredo and Chicken Piccata, cooked in a tomato-wine sauce, are two of Paradiso's most popular dishes. Primi and antipasti meals such as chicken liver pate and rigatoni with sausage are also available. You can find modern takes on Italian classics like osso buco and a rack of lamb among the dinner entrees.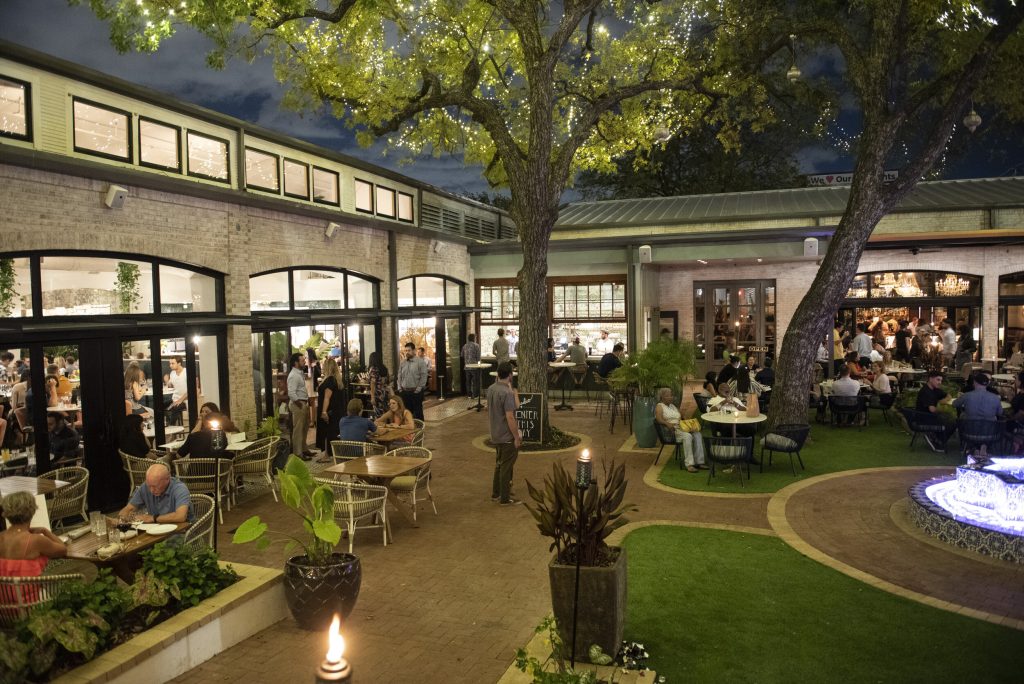 Once you are done with the food, go for a dessert as well. The tiramisu and the key lime pie on the dessert menu are crowd-pleasers. Paradiso offers something for everyone, whether you're looking for a romantic supper for two or a cozy night in with friends.
Beverages include natural wines, beer, and Italian-inspired cocktails like the Bella Ciao, which combines Campari with strawberry puree, prosecco, and Cocchi Vermouth di Torino.
Generally, prices at Paradiso Dallas, TX range from $20 to $30 per person, though this can go up or down depending on the season and the availability of specialties. Signature dishes can be pricier, but one thing is for sure. You will not regret the food experience if you are a fan of authentic Italian cuisine.
To ensure a table, you must phone ahead and make a reservation well before the restaurant's opening time (5 pm). Valet parking is available at Paradiso for an additional cost, a great service for those who wish to avoid the hassle of finding a parking spot on busy nights.
Lockhart Smokehouse is a true haven for barbecue enthusiasts in the heart of the Arts Bishop District. Known for serving some of the city's best barbecue, this restaurant carries a rich heritage with its Hill Country pedigree. Owner Jill Grobowsky Bergus has barbecue running in her blood, as her family has a longstanding connection to the iconic Kreuz Market.
At Lockhart Smokehouse, they stay true to the traditional flavors and techniques that have made Texas barbecue famous.
Their commitment to authenticity is evident in the sausages they serve, which are shipped fresh from Lockhart, ensuring that every bite is bursting with flavor. From tender brisket to succulent ribs, their menu is a celebration of barbecue perfection.
Step into Lockhart Smokehouse and savor the smoky aroma that fills the air. The rustic ambiance and friendly staff create a welcoming atmosphere where you can indulge in the true essence of Texas barbecue. Whether you're a barbecue connoisseur or simply seeking a mouthwatering meal, Lockhart Smokehouse is the place to be.
Indulge in the ultimate comfort food experience at Dallas Grilled Cheese Co., the newest sensation in the vibrant Bishop Arts District. This quirky and delightful eatery offers a tantalizing array of grilled cheese creations that will leave you craving more. With a commitment to using fresh and high-quality ingredients, each sandwich is a masterpiece of cheesy goodness.
At Dallas Grilled Cheese Co., they take the humble grilled cheese to new heights, transforming it into a gourmet delight. Indulge in a cheese lover's paradise with their menu offering classic favorites like the cheddar melt or innovative creations like the truffle mac 'n' cheese melt.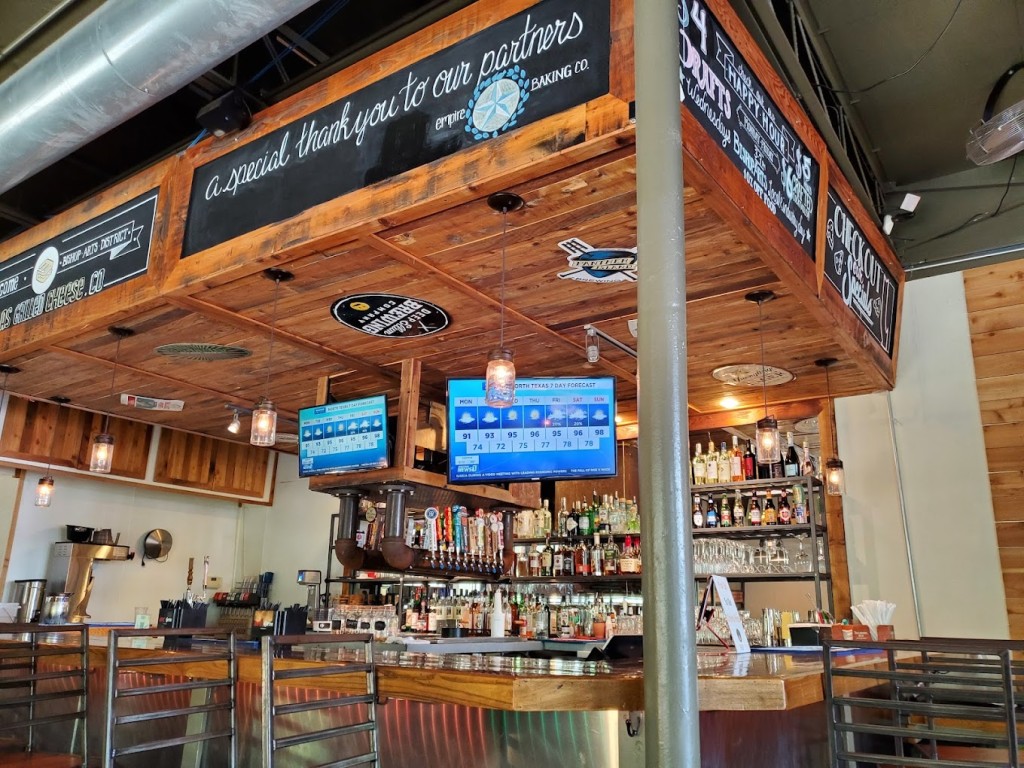 Complete your comfort meal with a local craft beer or a satisfying bowl of homemade soup.
The atmosphere at Dallas Grilled Cheese Co. is as inviting as its menu. Step into the quirky and vibrant space, where the scent of melted cheese fills the air and friendly staff welcome you with a smile. Whether you visit for a leisurely lunch or a cozy dinner, this hotspot is a must-visit destination in the Bishop Arts District.
Drawing inspiration from the flavors of Texas, California, and the South, the seasonal menu at Encina showcases a harmonious blend of regional influences. From the moment you take your first bite of the skillet cornbread with sorghum butter and whipped feta or the tantalizing black-eyed pea fritters, you'll be transported on a flavorful journey like no other.
The diverse range of main courses will leave you spoilt for choice. Indulge in succulent quail, perfectly cooked rainbow trout, flavorful veal bratwurst, or unforgettable goat tacos. Each dish is a masterpiece that pays homage to the finest ingredients and culinary expertise.
Don't miss the opportunity to indulge in Encina's delightful Sunday brunch. Savor delectable dishes like migas, turkey confit hash, and the irresistible blue corn pancakes drizzled with butterscotch, salted butter, and cajeta. It's the perfect way to start your day and invigorate your taste buds.
Undoubtedly, Encina is more than just a restaurant; it's a place where culinary artistry gracefully intertwines with a warm and inviting atmosphere. Whether you're envisioning a casual date or a delightful gathering with cherished friends, Encina guarantees an unforgettable dining experience that will undoubtedly leave you yearning for more.
Visit this remarkable establishment in the heart of the Bishop Arts District and embark on a culinary adventure like no other.
Indulge your senses in the vibrant flavors of Argentina at Chimichurri Argentinian Bistro & Bar, a bustling new eatery in the heart of the Bishop Arts District.
Prepare to be dazzled by the stars of the menu: Asado-style grilled meats and mouth-watering house-made empanadas. Each bite is a tantalizing journey through the rich and robust flavors that make Argentinian cuisine so beloved.
For a taste of true culinary delight, be sure to try the lamb empanadas, the succulent ojo de bife (rib-eye), or the milanesa caballero crowned with sunny side eggs. These dishes are a testament to the skill and expertise of the chefs, delivering an authentic Argentinian experience. Complementing the exceptional cuisine is a carefully curated selection of South American wines and beers, elevating your dining experience to new heights. 
With its vibrant atmosphere and dedication to authenticity, Chimichurri Argentinian Bistro & Bar stands out as the go-to destination for true Argentinean cuisine in the Bishop Arts District. Experience the warmth of Argentinian hospitality, the sizzle of the grill, and the richness of flavors that will transport you to the streets of Buenos Aires. Visit Chimichurri and immerse yourself in an unforgettable culinary adventure.
Transport yourself back in time to the golden age of burger stands at Hunky's, where a modern twist meets classic Americana. This beloved eatery offers a delightful menu inspired by the retro charm of yesteryear.
Sink your teeth into juicy hot dogs, savor mouthwatering patty melts, and indulge in rich and creamy shakes that will transport you straight to burger joint heaven. The menu also boasts their signature housemade onion rings, perfectly crispy and bursting with flavor.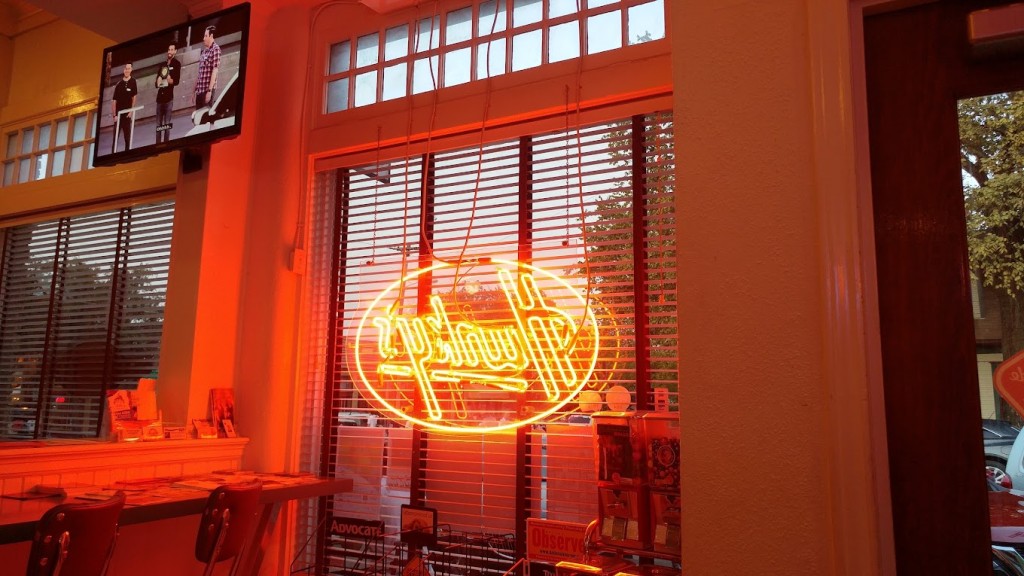 Hunky's takes pride in crafting each dish with care and attention to detail. Every bite is a nostalgic journey, filled with the flavors and textures that make classic American comfort food so irresistible.
Step inside Hunky's and be greeted by the warm ambiance and friendly staff, creating an inviting atmosphere that harkens back to a simpler time. Be it a quick bite on the go or a casual dining experience, Hunky's offers a delightful haven for burger enthusiasts.
Embark on a culinary adventure at Stock and Barrel, where locally sourced ingredients and fire-grilled American cuisine take center stage. Located in the Bishop Arts District, this laid-back destination is a haven for food enthusiasts seeking a unique and flavorful dining experience. Discover the art of deliciously crafted dishes and indulge in the bounty of local flavors.
The menu at Stock and Barrel showcases the best of each season, with a focus on fresh, high-quality ingredients. From perfectly seared steaks to expertly grilled seafood, every dish is crafted with passion and precision. The flavors are bold, the presentations are artful, and the taste is unforgettable.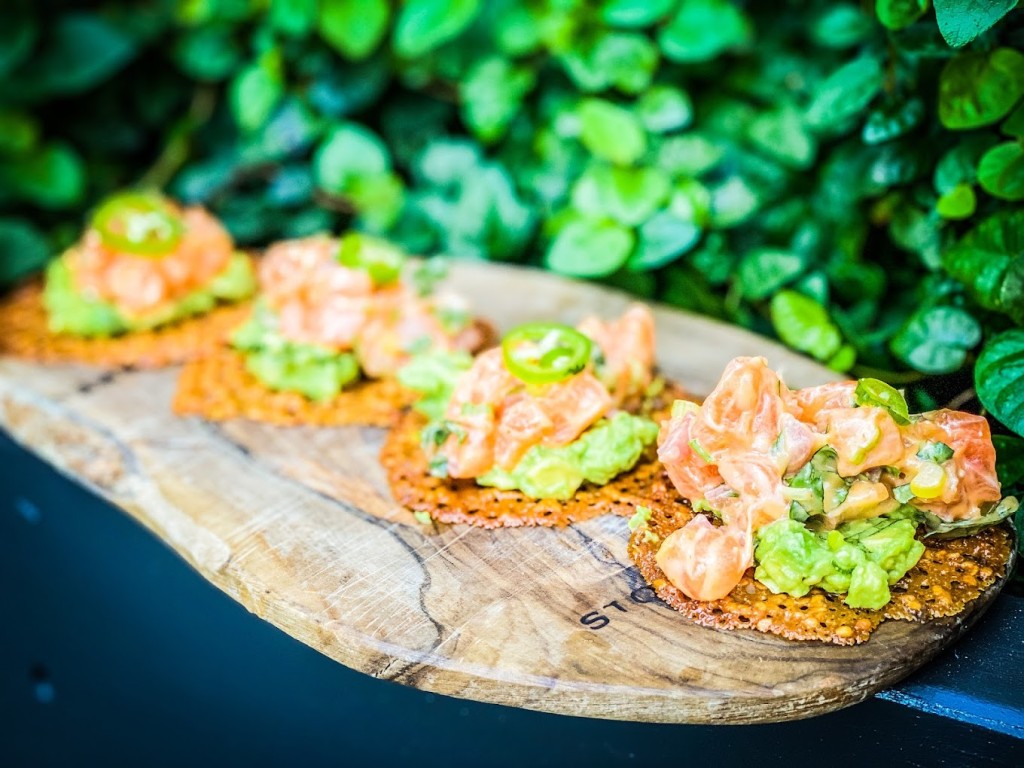 As you step inside, you'll be greeted by a warm and inviting atmosphere, where rustic charm meets contemporary design. The relaxed ambiance sets the stage for an enjoyable meal with friends or a romantic evening with your loved one.
Regardless of whether you're seeking a casual lunch, a celebratory dinner, or a gathering with friends, Stock and Barrel promises an exceptional dining experience. Discover the flavors of the season and indulge in fire-grilled perfection at this beloved Bishop Arts District establishment.
Nestled within the vibrant Bishop Arts District, Kriō is a culinary delight that seamlessly blends Asian and Cajun flavors. This charming restaurant is known for its commitment to using the freshest and highest-quality ingredients, ensuring each dish bursts with authentic taste.
Prepare your taste buds for a culinary adventure at Kriō, where their menu showcases an enticing array of Asian Cajun delights. Indulge in the vibrant flavors of their cajun crawfish dishes, where the succulent seafood is expertly seasoned with Cajun spices for a mouthwatering experience.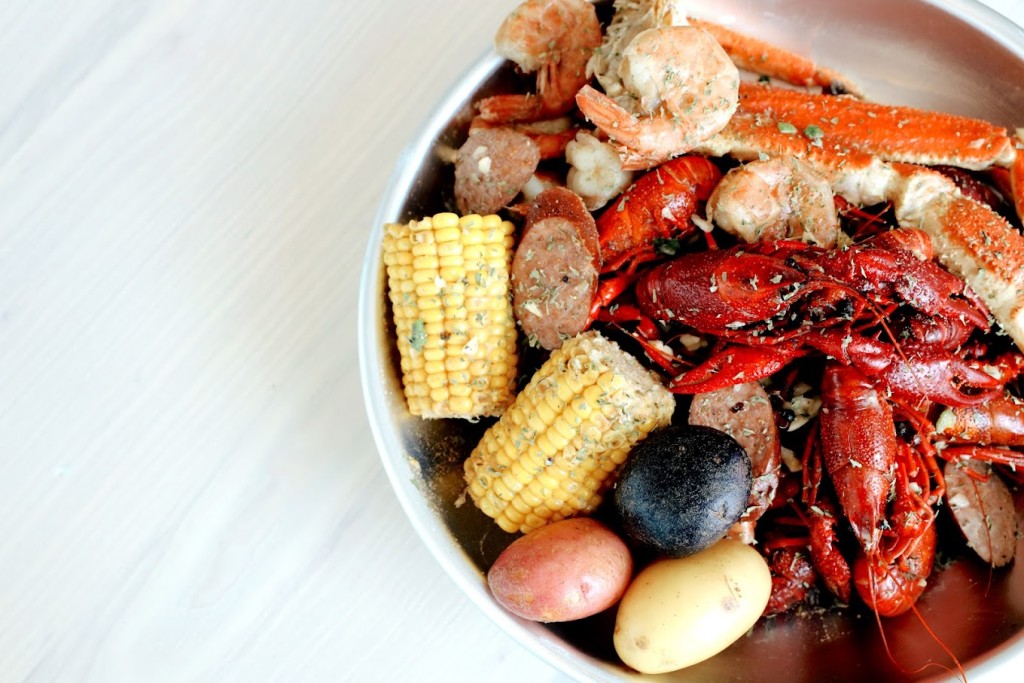 For oyster enthusiasts, the raw and chargrilled oysters are a must-try, offering a tantalizing combination of freshness and smoky goodness. Kriō's infamous banh mi po-boys are a culinary masterpiece, featuring the perfect fusion of Vietnamese and Cajun flavors in a satisfying sandwich.
Step into Krio and let your senses embark on an extraordinary gastronomic journey like no other.
Considerations for Choosing the Best Bishop Arts District Restaurant
Eating at a Bishop Arts restaurant with your friends may be fun. However, there are a few things to consider before heading there
Location — Basically, location is everything. Narrow down your options and locate precisely what you are looking for to satisfy your craving. The restaurant's location is an important factor to think about. Make sure it's an accessible place. Bishop Arts is a big district, but it's better to choose a central location so that you can enjoy the lively vibe.
Type of Cuisine — There could be restaurants that serve French, Italian, or American food. When choosing a restaurant, a diverse and exciting menu is best. Our list features a range of culinary delights, from the exquisite French cuisine of Boulevardier to the tantalizing Italian dishes of Paradisco and the bold flavors of South-American fare at Odd Fellows Cafe. These establishments offer a fusion of traditional and innovative creations, ensuring a memorable dining experience for every palate.
Atmosphere — Albeit not the most important thing, but atmosphere matters a lot! Consider the atmosphere of the restaurant before picking one, since the ambiance matters a lot. Check to see if it meets your comfort level and style criteria. If you want a relaxing evening, ensure the restaurant matches your taste. When it comes to making outside dining feel more homely, even the smallest touches have an impact.
How We Pick Our Recommendations?
Following meticulous research and evaluation, our team has curated the above list of restaurants in Bishop Arts. Each recommendation has undergone a thorough assessment based on various criteria including food quality, ambiance, pricing, location, and feedback from fellow food enthusiasts. Our mission is to handpick the finest establishments that have garnered popularity among discerning palates. Additionally, you can also look for our food recommendations in Morgantown, Provincetown, Del Mar, and Brooklyn.
Final Words
We hope to help you make a good choice by making this list of the best restaurants in Bishop Arts District, Dallas. Whether you're craving the best tater tots in town or desire a captivating ambiance, our handpicked restaurants fit the bill. These eateries will tantalize your taste buds and leave you wanting to come back for more. We are sure that our picks will make your Bishop Arts dining experience unforgettable.
We also checked out other parts of Texas including Amarillo to explore and discover the top hotels in Amarillo.
Bishop Arts Restaurants - FAQs
Which is a highly rated restaurant in Bishop Arts District?
These are some highly rated Bishop Arts restaurants in Dallas, TX: Oddfellows, Lucia Dallas, and Cafe Vera Cruz.
Which is the most expensive Bishop Art restaurant?
One of the most expensive restaurants in the Bishop district is Lucia Dallas, famous for its top-notch ambiance and food.
Which is the cheapest Bishop Arts restaurant?
Oddfellows is among the cheapest restaurants in Bishop Arts district.
Which Bishop Arts restaurant is famous for natural wine?
Paradisco is renowned for natural wine beer and Italian-inspired cocktails.