Port Aransas is a beautiful city on the water in the Gulf of Mexico, located on Mustang Island, off the Texas coast. It is a favorite vacation spot for Texans with its wide, sandy beaches and breathtaking scenery. Port Aransas is surprisingly packed with activities for its relatively modest population and square mileage. There is something for everyone in Port Aransas, whether you want the adrenaline rush of extreme activities like parasailing and skydiving or to spend time exploring the city center.
Best of: Things To Do In Port Aransas
Port Aransas is one of the most significant Texas beach towns for a family vacation since it has something for everyone, from fishing and golf to shopping and dining. If you're considering visiting Port Aransas for a beach getaway or family holiday, you'll find all the information you need here.
Captain Kirk's Tiki Cruises — These calming or romantic Port Aransas sunset cruises are the perfect way to end any day of your vacation on a memorable note. Try out a cruise for the whole family or a trip just for the grown-ups. Enjoy the stunning colors of a Gulf sunset while sailing on a boat that measures 47 feet in length. Bring a camera and keep your eyes out for marine mammals like whales and dolphins. You're welcome to bring a cooler no bigger than 3'x2′ filled with your food and drinks (both alcoholic and non-alcoholic). Prices are $55 per adult and $40 per child.
Mustang Cruise — Watch the sky turn from yellow to pink to orange and finally red as the sun sets from the mustang cruise. The cruise is around 1.5 hours long and is suitable for all ages. Prices for cruises start at $35 per person. Feel free to bring everything you like to eat and drink and a camera to capture the beautiful view.
Scat Cat Cruise — Take in the sights of Fisherman's Wharf and the sunset on a cruise this summer. You can bring your food and drinks in a cooler or buy something from the fully stocked snack bar. Two restrooms, indoor and outdoor seating, and a big observation area make it a great spot to watch the sun go down over Port Aransas. Tickets for adults cost $25, while tickets for children cost $15. Daily cruises depart between 7:30 and 9:30 pm. If you had a good time on your trip, you could book additional activities like deep sea fishing, a private bay or Gulf charter, a daily dolphin watch, and more.
Load up the car with your bathing suits, beach towels, and other beach necessities, and drive to Mustang Island State Park at 9394 State Highway 361, Corpus Christi, Texas 78418, for a day of fun in the sun. The park is accessible throughout the day from 8 am to 5 pm. Entrance is $5 for adults and free for children 12 and under. These are some of the things you can do while you're at Mustang Island State Park:
Fun at the Gulf of Mexico — It's time to wear your swimwear and get ready for a day at the beach. You and your family may swim, snorkel, and fish in the Gulf of Mexico while also using paddle boards and kayaks.
Outdoors Stuffs — Numerous enjoyable shore-based pursuits are available at state parks. Play in the sand, stroll along the shore and don't forget the sunscreen so you can work on that tan. You should bring a picnic lunch to the park, so don't forget to pack a cooler and a basket. Don't forget to pack some extra gear for some fun beach activities.
Paddling — Mustang Island State Park provides a more tranquil alternative to the various water-based activities in the Gulf of Mexico. The Mustang Island State Park Paddling Trail is a three-part, 20-mile route located in Corpus Christi Bay. Some of the best places to go fishing in Texas' shallow waters and to see coastal birds up close are along this path.
Protective Services for Rangers — State Parks and Recreation rangers are wonderful people who know a lot about the parks. From bird watching and stargazing to beachcombing and hiking, the outdoors have a lot to offer. By visiting their events page, you can check out what's happening during your visit to Mustang Island State Park.
With so many things to do in the area, you'll definitely stay entertained for long. This is what makes Mustang Island State Park one of the best places to visit in Port Aransas.
As the state of Texas' "Fishing Capital," Port Aransas has earned its reputation as a prime fishing destination. It's possible to catch a wide variety of species using various methods. Offshore and along the channels are all accessible to fishermen from Port Aransas because of the town's advantageous location. We recommend hiring a guide like Captain Josh Garcia of Tejas Guide Service, who grew up in the area and has an intimate understanding of the nuances of the bite based on factors like tides, feeding patterns, and seasonal changes.
Within casting distance of land, anglers can reel in redfish, drum, sheepshead, and trout, while red snapper and sport fish like tuna await them in deeper waters. You'll get more out of your fishing trip in Port Aransas than just a good catch. The constant presence of wildlife like pelicans, raptors, dolphins, and sea turtles makes every excursion an educational experience making it one of the best things to do in Port Aransas.
If you want the complete Port Aransas fishing experience, have your catch fileted and then take it to a hook-and-cook restaurant like FINS Grill, where you can prepare it as a full dinner in various ways, including blackened, fried, or broiled. Trout Street Condos are one example of nearby accommodations that make it easy to access the fishing boats leaving Fisherman's Wharf.
Recommended Reading: Exploring The Top 9 Hotels Of Amarillo, Texas
Exploring the natural marine and plant life of Port Aransas at night is a unique experience. Take a Glow Row eco-tour through the channels and shallow waters around the causeway in a kayak at night. The trips occur between March and November, provided the weather permits.
Spend 1.5 hours on a guided trip paddling a transparent, two-person kayak while viewing the aquatic and subterranean plant and animal life below. Oyster beds and the tiny fish that inhabit them are visible thanks to the water's shallowness. Sportfish, stingrays, prawns, and baitfish have all been known to hop right into kayaks.
The 4,400 lumens of vibrant LED lights affixed to the kayaks make nighttime exploration just as exciting as the discoveries made by day. Each kayak has seven different color options that paddlers can switch between at any time. The Redfish Causeway is the starting point for Glow Row expeditions across the reefs of Lighthouse Lakes. All kayaking packages begin at $39.95 per person. Two persons can ride comfortably in each kayak.
All of these aspects truly make it an exciting activity you can indulge in at Port Aransas.
Scarlet Lady Dolphin Adventure
View Website
Get Directions
PERFECT FOR: Watching Spectacular Display of Dolphins From the coastline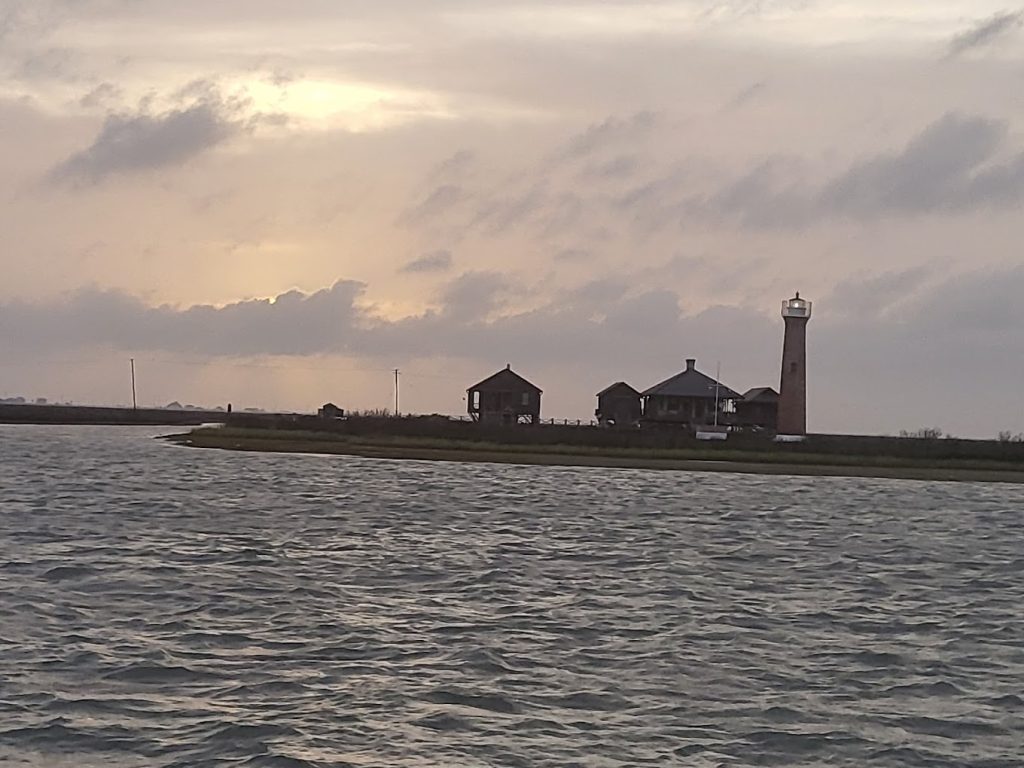 Even though it is possible to see dolphins from the coastline and jetties in Port Aransas, joining a trip to go dolphin watching is one of the most enjoyable ways to get up and personal with the amazing marine life that resides in the region. These trips will educate participants about the natural side of Port Aransas because of the large variety of plant and animal life that you can find in the seas.
Most excursions run around 1.5 hours and involve a sail through the waters of Aransas Pass, Lydia Ann Channel, and Aransas Bay in search of wild dolphin pods. As you cruise the waters close to the Lydia Ann Lighthouse, you will have the opportunity to learn about the region's maritime history. You will also see the dolphins jumping high out of the water. This makes it an interesting and fun activity to do in Port Aransas.
It is offered on Tuesdays and Thursdays at 11 am. The price is $33 for each participant. In addition to the seating space located outside, the boat also has a covered section. As soon as the boat begins to move, you can walk wherever you please, although it is not recommended.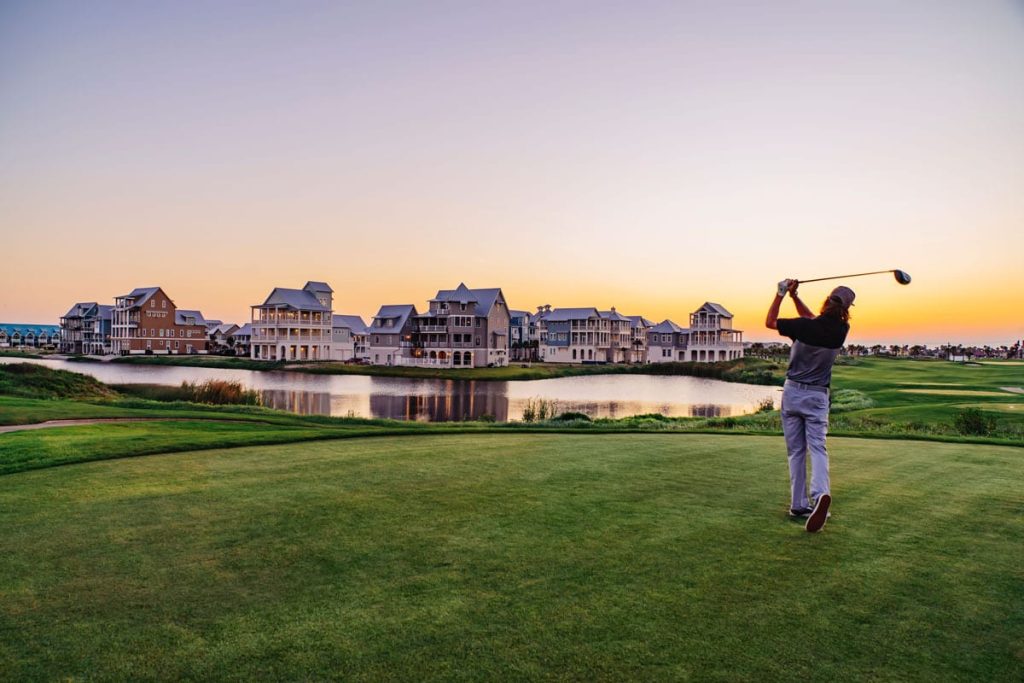 If you and your friends are looking for locations to go golfing today, the best option is to take a trip to this golf course, which is known for its immaculate upkeep, as it is the ideal location for such an outing. The breathtaking Palmilla Beach Golf is a 12-hole course that features an on-site restaurant and a wide variety of other amenities.
In addition to its other amenities, it features a driving range, electric golf boards, and a world-class restaurant with an extensive menu with a wide variety of mouthwatering delicacies. You can have a wonderful day of golfing at Palmilla Beach Golf by yourself, with your partner, or with your friends. Moreover, you may have much spare time for self-care.
This attraction is also the ideal location for other activities, such as honing your abilities on its putting green or driving around the surrounding area, among other activities. After that, replenish your energy with a delicious dinner prepared by the skilled chefs at the establishment's restaurant, which has received numerous awards. During the week, it will run you from $49 to $75; on the weekends, the price will range from $59 to $95 making it one of the most expensive things to do in Port Aransas.
Visit the Leonabelle Turnbull Birding Center for a tranquil view of the water and surrounding nature and the chance to see various birds and other animals. The center at 1356 Ross Avenue is accessible every day of the week, from the early morning to late at night.
Towards the park's back, you'll find a boardwalk that extends for 750 feet. It's a rare opportunity to stroll through the great outdoors as it stretches over the wetland's freshwater. You can view the salt marsh from a bench and observation platform at the boardwalk's endpoint. Besides, you won't find a better path in all of Texas than this one.
Due to this initiative, "Birders" can interact with others who share their interests. Take in the beautiful environment and watch the birds. The free weekly session is open to people of all ages and experience levels in birdwatching. The center offers complimentary binocular checkouts if you absolutely must bring your binoculars.
If your vacation time coincides with the time of year when migratory birds are making their way north, consider making a trip there. Moreover, the central location makes it easy to get to and is arguably the best place in the state to see the annual spring migration. When you visit in April or May, you can get up close and personal with some of the migratory passerine birds in the neighborhood. The facility intends to attract a more extensive diversity of birds by featuring bird-friendly and native vegetation.
Since there is no cost to visit, it is strongly suggested that you do visit this place. Opportunities abound from approximately the middle of November through the middle of March.
Editor's Pick: 9 Hotels In Houston's Downtown To Have The Time Of Your Lives
Tandem skydiving is a once-in-a-lifetime experience that will provide you with the most breathtaking panorama of Port Aransas and the landscape around Mustang Island. Skydive South Texas offers tandem skydiving adventures over the most breathtaking parts of south Texas and the Gulf Coast. Request a beach landing if you want to take things to the next level.
Beware that this is not for the people with weak hearts! You can go on a biplane tour with a qualified flight instructor if the image of an airborne trip that you have in mind involves more enclosure. The Discovery Flights are carried out in a World War II Stearman Biplane and provide passengers with the same breathtaking views over the natural scenery and beaches below.
You will need around $240 to participate in this high level of experience! Although it is pricey, we recommend you go for this once-in-a-lifetime sort of an opportunity.
Things To Consider Before Visiting Port Aransas
There are a few things to consider before making the trip to Port Aransas.
Fishing Equipment — Port Aransas is widely recognized as the premier fishing destination in Texas. Tourists can cast their lines from the beach or well-lit public piers, embark on an offshore fishing excursion, or fish in the bays and canals. Having the proper gear is crucial for a successful fishing experience. After getting ready for a day on the lake, you wouldn't want your equipment to fail you.
Weather — There are fewer tourists and more thrilling off-season activities along the Texas Gulf Coast in the winter. Truly beloved by native Texans and visitors from across the world, Port Aransas is open for business 365 days a year. According to the tourism score, the ideal seasons to visit Port Aransas for warm-weather activities are between the middle of March and the beginning of May and in late autumn, around the middle of November.
Budget — When taking part in any of the activities mentioned above, this is the single most crucial consideration to keep in mind. For example, if you are on a tight budget, you can save money by going to the Leonabelle Turnbull Birding Center or the port Aransas ferry system. Both of these locations provide free admission. If, on the other hand, money is not a concern, you should give skydiving at Skydive, Palmilla Beach Golf, and Glow Row a shot.
How Do We Pick Our Recommendations?
Each of these recommendations has been chosen with care by experts after carefully analyzing it on several factors such as ease, diversity of activity, range from the center, and other related factors. Previously, we visited Ojai and explored some of the best things we could do in Ojai. This time, we visited various locations in Port Aransas, Texas, and settled on the following activities, which proved to be a lot of fun for everyone involved. The opinions of former guests are also taken into account. Our goal was to provide something enjoyable for tourists of all ages and interests, so we incorporated a wide range of options. The places we've listed are perfect for a day trip with a large group of friends, a special someone, or the whole family.
Final Word
As you plan your vacation in Port Aransas, we hope you will find our list of the many activities available there helpful. Visit Port Aransas to enjoy the region's stunning scenery and fascinating cultural traditions.
What To Do In Port Aransas - FAQs
How is the nightlife in Port Aransas?
Those searching for a lively nightlife scene can choose from several fun bars and trendy nightclubs. Port A is the place to go whether you want to hear live music, spend time by the ocean, or have a romantic beverage in an intimate setting.
Can you enjoy swimming at Port Aransas?
Port Aransas is a fantastic area to ride the waves because of its warm water, clean ocean, and soft sand. In the summer, the surf of Port A reaches an average temperature of 84.2 degrees Fahrenheit, making it ideal for swimming.
What is Port Aransas most well-known for?
Port Aransas is the epicenter of fishing in Texas and with good reason. One can go on an offshore fishing trip, fish the bays and channels, or fish from the beach or illuminated public piers.
Can you camp on the beach in Port Aransas?
With a valid beach parking permit, you can park your RV or pitch your tent on the sands of Port Aransas. The maximum number of nights you can camp at the beach in three weeks is three.
Which month is recommended to visit Port Aransas?
We recommend mid-March to early May and late October to mid-November as the ideal time to visit Port Aransas for warm-weather activities.