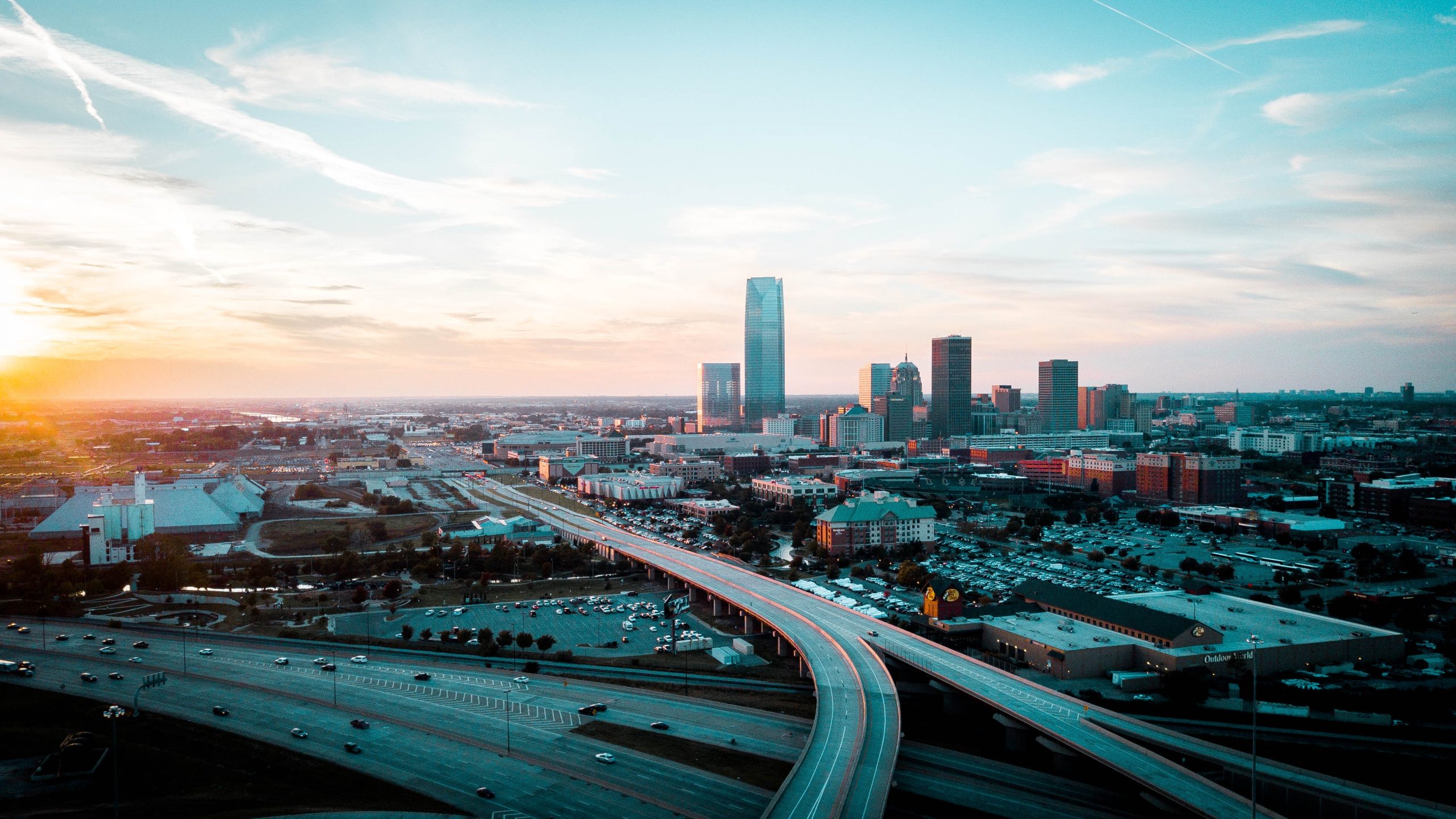 Oklahoma is home to resorts that cater to travelers of all stripes, whether they are in the state for business, a weekend getaway, or a tranquil fishing vacation on a lake in the countryside. Our list of the finest resorts in Oklahoma will help you locate the perfect spot to stay no matter what kind of trip you are planning. In addition to the luxurious resorts, Oklahoma also boasts a variety of natural wonders, including 9 grand waterfalls that are a must-see for any nature lover.
Resorts in Oklahoma You Should Choose for a Memorable Trip
Explore the state of Oklahoma from one of these many amazing resorts and find out the getaway for your next vacation.
Shangri-La Resort & Conference Center, located at the end of Monkey Island on peaceful Grand Lake in the state's northeastern corner, is a great vacation location for those searching for rest and recreation. Guests of the Shangri-La include celebrities and professional golfers. The resort is located at 57301 E, OK-125, Afton, OK 74331, USA. Per night charges of the resort start from $139 which makes it one of the cheapest resorts in Oklahoma.
All rooms are spotless, luxurious, and equipped with the latest conveniences. Many of the accommodations overlook Grand Lake or the golf courses, and they all have either a king- or queen-sized bed. Rooms with adjoining doors are available.
The resort has a big pool (with a separate children's pool), a spa, a bar with a view of the lake, extensive meeting space, and several dining options. You should enjoy water sports like boating, Jet Skiing, and parasailing, as well as three championship golf courses when you go outside of your hotel.
In addition, guests can also go for the resort's five dining options, two swimming pools, a spa, and a fitness center. If you would like to spend time at home with your family the rooftop bar and terrace will provide you with something to do. Those looking for a nice dining experience might try The Summit. On Fridays, Saturdays, and Sundays, the flagship eatery serves up attractively presented American food that has won several awards. With its great selection of pizza, Doc's Bar and Grill is a great place to take the kids. The scenery is breathtaking as well.
The Golf course itself is one of the most exclusive ones in the state. There are 27 all-new holes, and players experience Grand Lake vistas in as little as 10 minutes. They have a full-service marina where you can hire a boat (or even a yacht) and cruise around the 1,300 miles of coastline if golf, the pool, and the spa are not your thing. With so many amazing amenities, it is truly one of the best resorts in Oklahoma.
Elegant and romantic spa vacations at Echo Canyon Spa Resort are a top choice. Suites, cottages, or cabins are all available at this resort, making it ideal for families or groups of friends. The five-star spa is a big draw, and its location near Oklahoma's lone national park makes it ideal for wildlife enthusiasts. This resort is located at 551 Lawton Ave, Sulphur, OK 73086, United States.
Cottages in Echo Canyon have Jacuzzi baths and private terraces, while the manor house's apartments exude charm thanks to their unique design. Per night charges start from $276 including all taxes.
The resort's 5000-square-foot luxury spa has a variety of Hawaiian-inspired treatments. The spa, which has been named one of the finest in Oklahoma for several years running, is not only geared toward romantic getaways for couples but also ideal for girls. You can choose from a menu that includes body scrubs, facials, and massages. Moreover, there is an outdoor pool and a Jacuzzi. With many such amenities, it has become one of the most sought-after resorts in Oklahoma.
A nearby attraction is a gourmet steakhouse restaurant on the premises of the resort which provides a variety of beef dishes. If you are searching for things to do near Echo Canyon Spa Resort, the Chickasaw National Recreation Area is a good place to spend some time and is just 1.2 miles away. Moreover, there is also a casino and some stores just a mile away. The only national park in Oklahoma, Turner Falls Park, is located approximately 16 miles from the property, which is bordered by woodlands and orchards.
Similar Read: Enjoy Your Vacation Trip With These 8 Best Resorts In Utah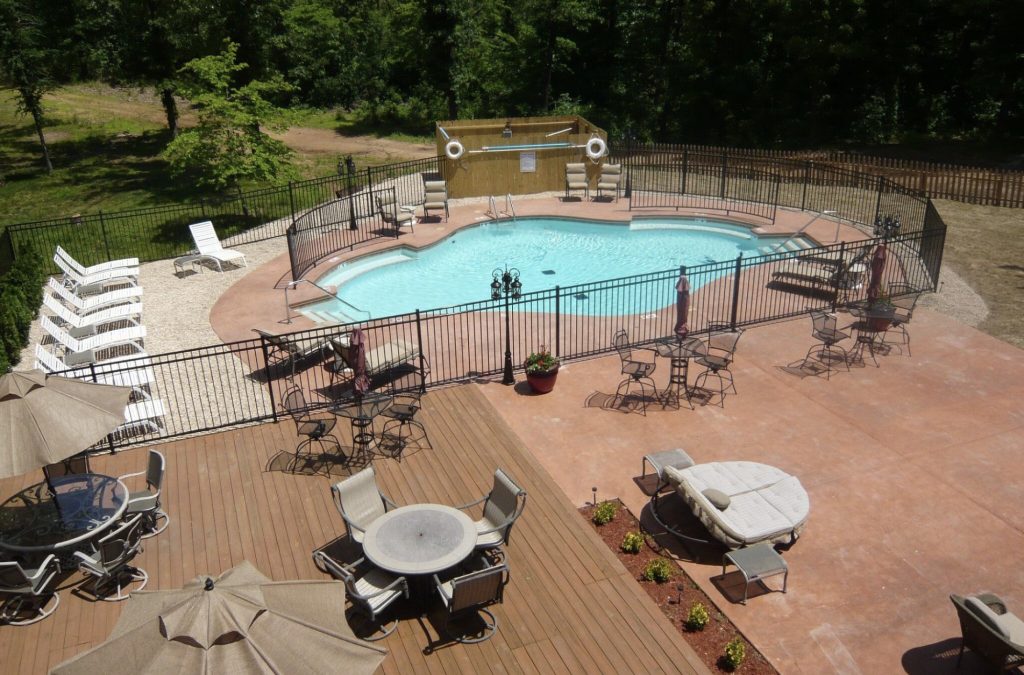 On 30 wooded acres in northeastern Oklahoma, not far from Grand Lake, is Southern Oaks Resort. In keeping with the regional trend, this resort has a lakeside resort atmosphere typical of the Midwest. You can choose a cabin villa at this resort that is just right for you and your party, whether you are here on your own or with a partner, your family, or a big group of friends. This resort is situated at 446724 E 390 Rd, Vinita, OK 74301.
There are 17 various cabins and cottages to choose from at this family-friendly resort, each with its unique layout, size, and set of facilities. Some of them even include full kitchens, patios with furniture, and comfy couches that can double as beds. The bigger ones include fireplaces and loft areas, while others have their private hot tubs. Per night charges start from $139 which makes it one of the budget-friendly resorts in Oklahoma.
A few of the best things about this resort are seasonal saltwater pools, arcade games, horseshoe pits, and picnic tables. There are hiking paths on the premises, and guests schedule massages in the comfort of their rooms. The resort's onsite facilities include several outdoor common areas with fireplaces, lawn games, and other entertainment options making it one of the best resorts in Oklahoma.
If you are looking for a resort in the Langley, Oklahoma area that is near Grand Lake for activities like fishing, boating, parasailing, and hiking, go no farther than Southern Oaks. The lake is especially well-known due to Pensacola Dam, the biggest multi-arch dam in the world, which is located on its shores.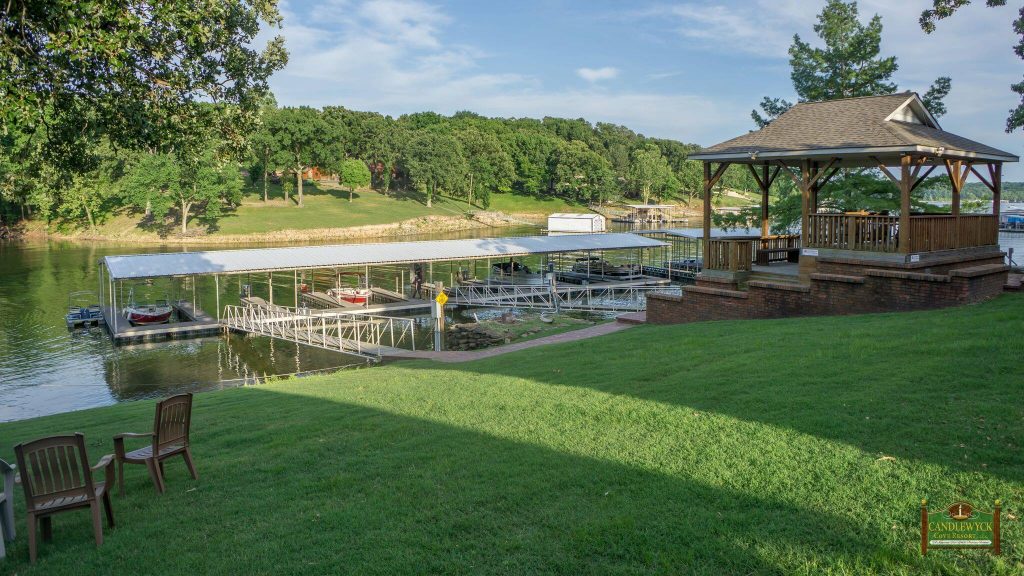 Candlewyck is one of the greatest spots to search for a quiet vacation without too many people. The seven-acre Candlewyck Cove Resort on Oklahoma's scenic Grand Lake welcomes people of all ages and their pets. It has a variety of cabins, cottages, townhouses, suites, and hotel rooms surrounding Grand Lake and has won several awards for its excellence. In combination, they make it a good fit for a wide variety of family configurations. Candlewyck Cove Resort is located at 59800 E 307 Ln, Grove, OK 74344.
Rooms and suites here are rather roomy and pleasant, and some even come with balconies or patios and kitchenettes. Each apartment has its balcony or patio with a hot tub and complimentary wireless Internet access. You can relax and rejuvenate with the help of the flat-screen TVs, air conditioning, and refrigerators in each room, as well as the complimentary internet. There are also townhomes and cottages available for rent, ideal for families since they have complete kitchens and, in some instances, hot tubs. Per night charges of this resort start from $113.
The fee includes breakfast and room charges. However, there are several other facilities that you can experience for a nominal charge which include an outdoor pool and hot tub, docks on a lake, boat and Jet Ski rentals, and well-kept grounds for wandering. Visitors who arrive in their cars can park for free.
The swimming pool, tree-lined park, volleyball court, water sport equipment rentals, and many piers provide a variety of recreational opportunities. Boats are welcome, and guests enjoy the marina's access while relaxing in one of the hotel's plush suites. The Lazy Parrot is the place to go for those who are craving crab. If you are looking for something more casual, however, try Nu-taste or Drakes. A popular historical museum, Har-Ber Village, is located in the neighborhood.
Editor's Pick: Top Resorts in South Carolina That Will Double The Fun Of Your Visit
Off US-59, in a forested region, on a natural lake that is privately owned, lies Long Lake Resort, a fishing hideaway. It is not an exaggeration to call this place "Oklahoma's Best Kept Secret." It is hard to imagine a more ideal vacation spot than a secluded lodge by the water. A picturesque lake and a variety of outdoor pursuits await you at this breathtaking location. The exact location of the resort is 35740 US-59 S, Poteau, OK 74953.
There are opulent cottages at the resort; each nestled discreetly in the woods so that guests feel completely at peace. There is a wide range of options, so you can choose something perfect for your trip, whether you're taking the kids or just the two of you.
All of the cabins include one or two bedrooms with a fully equipped kitchen. The resort's two-bedroom cabins are the greatest option for families since they allow pets, and the facility also has RV hookups for those who choose to travel in that fashion. The couples' cottages include Jacuzzi bathrooms and fireplaces. Per night rent for a starter room is $225. However, the higher price is justified by the exclusivity of this resort!
In addition to fire pits and a picnic area, guests can use the 80-foot fishing pier that stretches into Long Lake. Biking, boating, disc golf, fishing, horseback riding, and a splash pad are just some of the resort-based activities available to guests.
Wild buffalo can be seen in the surroundings, and a petting zoo is also nearby if you plan on taking your children somewhere. Day passes mean you visit without spending the night. If your family enjoys the great outdoors and could use some more room to spread out, this resort is definitely for you. If you're looking for more vacation options, be sure to check out our list of the Most Recommended South Padre Island Resorts for Couples and Families.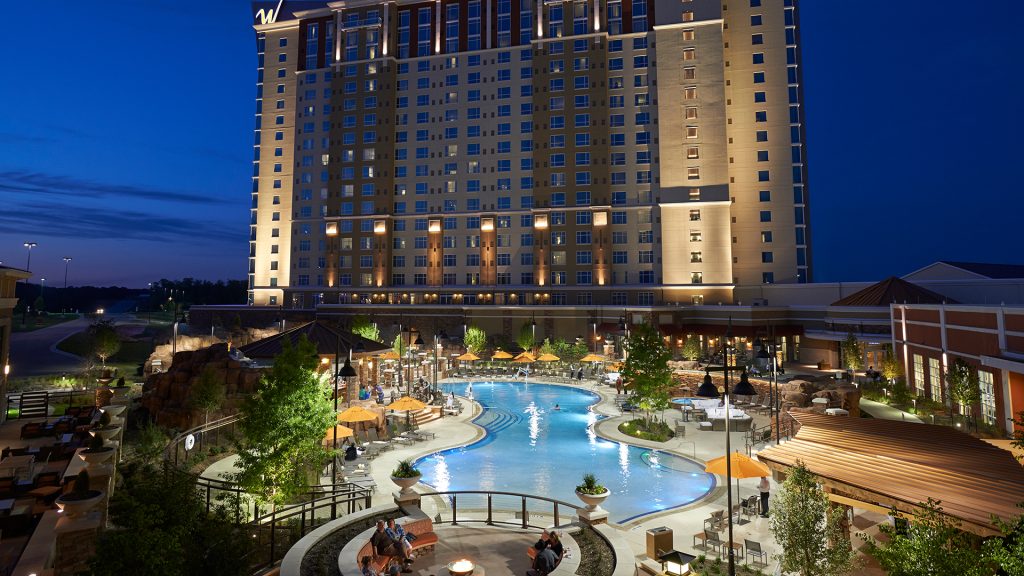 WinStar Resort is one of the most well-known casinos in the region, and with good reason. There are plenty of slots and table games, as well as delicious food and comfortable rooms. It is the biggest casino resort in Oklahoma. The exact location of this resort is 777 Casino Ave, Thackerville, OK 73459.
Various lodgings are available for retiring at this resort. The resort's hotel offers luxurious guest rooms and suites, while the "Inn" offers more intimate accommodations. Guests choose from over 1,500 different types of guest accommodations. Per night room charges start from $119 and go over $500 so be wise in choosing your room.
It has so many attractions that you will find something interesting even if you do not like gambling. On-site entertainment options at WinStar include the Event Center (which regularly features famous acts), the WinStar golf course, The Spa at WinStar, and WinStar Shops. There are two resort-style swimming pools at the hotels, each with its private cabanas, bar, and spa. Almost every convenience you could want is available here.
WinStar Global Event Center, WinStar Golf Course & Academy, Border Casino, Frank Buck Zoo, Circle N Dairy, etc. are all within easy driving distance of WinStar World Casino and Resort. Considering all the factors mentioned above, it truly is one of the best resorts in Oklahoma.
You have the option of going to Rivers Edge if you are interested in finding even more wilderness retreats in the form of log cabins in Oklahoma. Rivers Edge resort is a riverbank wilderness area that spans 250 acres and is ideal for rekindling old interests and bringing families together. It is truly a location apart from the mundane, yet not too distant from the people you care about most in the world. Starting price for a cabin for two is $155. The exact address of this resort is 491 Rivers Edge Rd, Watson, OK 74963.
There are many cabins for you to pick from just to the northeast of Watson, which is a town that just has a post office. Each of these cabins is located in an isolated area and has a view of the Mountain Fork River. There are 400 private cottages, each one of which is accessed immediately from the luxurious lodgings provided. There are cottages ranging from 1 to 3 bedrooms, all with river views and equipped with Jacuzzi baths for 2, gas grills, and kitchenettes. Free Internet access, fire pits, wood-burning stoves, and/or Jacuzzis are available in certain cottages.
Parking and firewood are provided at no cost during the winter months. Besides, there are hiking paths, bikes, and canoes available. There is also a stocked pond for fishing, a horseshoe pit, a sand volleyball field, and a playground. A minimum number of 2 nights is required.
You can go through it all by hiking along the river pathways, mountain biking, or riding your bike. In addition, there are magnificent driving paths, fishing, and birding opportunities. It is the ideal place to get away from the city vibes and experience serenity! Try out one of the free kayaks or canoes for a spin. You can also go fishing in the river or at the stocked pond, or even take a stroll in the tranquil woods.
Things to Consider Before Choosing a Resort in Oklahoma
Here are a few things to keep in mind while you search for the best resort to accommodate your vacation in Oklahoma.
Check the Amenities — An important thing to consider is whether you are on a romantic tour with your partner or visiting Oklahoma with your family. If you are with your partner, most importantly, you and your special someone will enjoy some quality intimate time together. Check out the resort's offerings for couples to be sure you and your travel companion are in for a memorable encounter. Couples should choose resorts with luxurious amenities including in-room pools and Jacuzzis. Choose a resort that will allow you to relax and have fun together as a couple without feeling like you squandered your money. For example, Echo Canyon Spa Resort is one of the best resorts for couples in Oklahoma. If you are visiting with your family then a spa, an indoor pool, a tennis court, and convenient proximity to restaurants and the beach are the most sought-after features.
Check your budget — Particularly pricey are a few resorts. In other words, a vacation there would need a significantly larger financial commitment, and it would take longer to save up for. Once you have a rough idea of how much time you want to spend at the resort, you can start to estimate how much money you will need. Keep in mind that spending money on activities at the location will increase the total cost.
Plan ahead — This piece of advice may seem silly, but hear me out. The primary problem is that popular accommodations tend to sell out weeks in advance. If you do not book in advance, you will not receive the best rates or get the room you want.
How do we pick our Recommendations?
All of our resort recommendations are based on the experiences of different types of travelers who value comfort and convenience equally. We strive to present our readers with the most comprehensive and up-to-date information possible by coming up with novel concepts that serve the most number of people. The opinion of other visitors of these resorts is also taken into account. If you're looking for more resort recommendations from our expert team, be sure to check out more resorts in Illinois, Joshua Tree, and Rhode Island.
Final Word
We hope that our recommended resorts in Oklahoma will help you narrow down your options and find the perfect place to spend your next vacation. Have fun!
Resorts in Oklahoma - FAQs
Which are the best resorts in Oklahoma?
Shangri-La Resort, Echo Canyon Spa Resort, and Candlewyck Cove Resort are some of the best resorts in Oklahoma.
What are some budget-friendly resorts in Oklahoma?
Candlewyck Cove Resort, Grand Lake, and WinStar World Casino and Resort are the most budget-friendly resorts in Oklahoma.
What is the price range for resorts in Oklahoma?
It depends on the resort. However, generally, the prices begin from $100 and could go up to $500 a night as well.