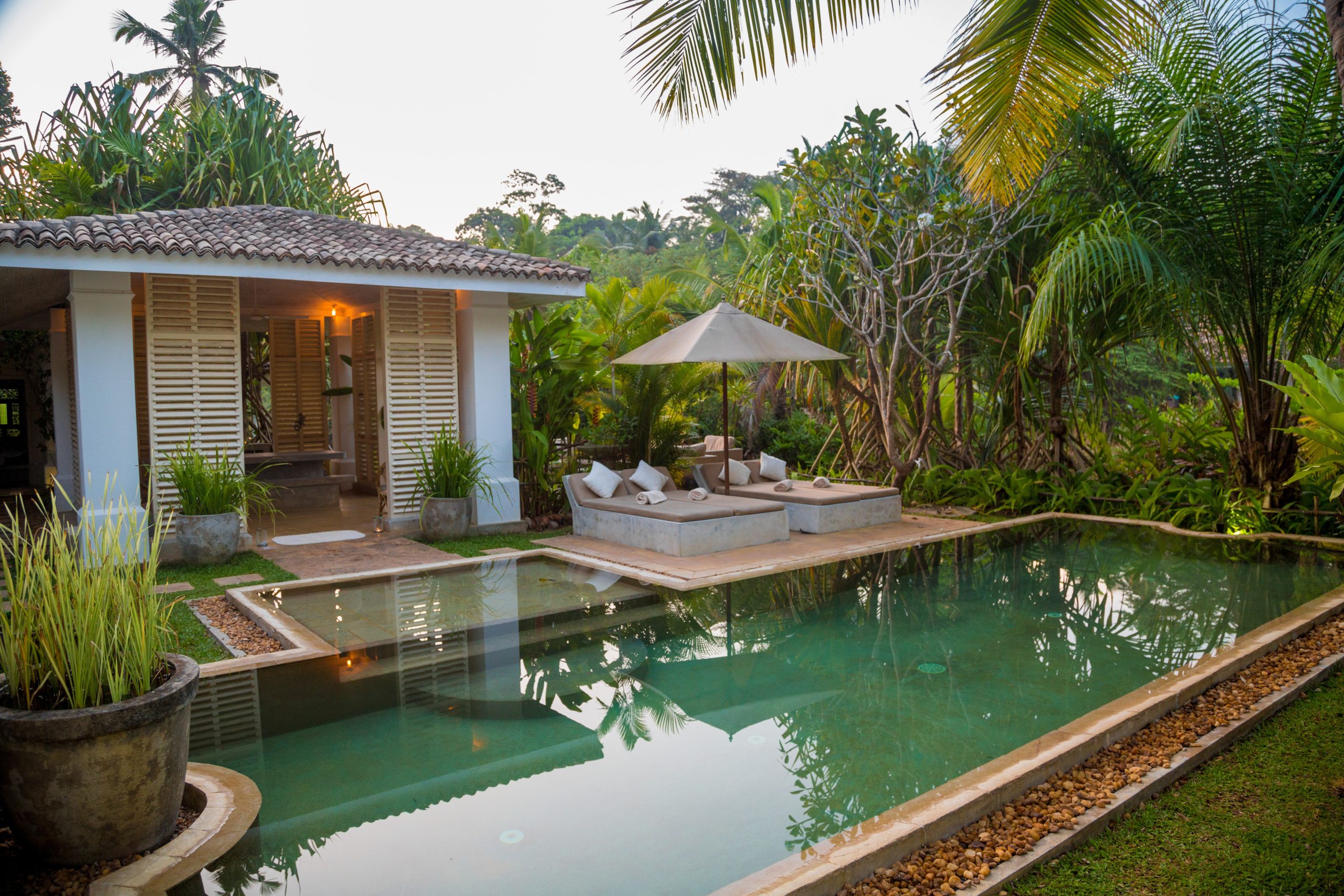 Illinois has become quite a favorite spot for honeymooners. With several romantic areas as well as the best romantic resorts all over the state, the state becomes incredibly delightful for a couple. Having said that, one might wonder about what are some of the top resorts in Illinois for couples. From our traveler's experience as well as evaluation from several other visitors, we have been able to come up with the following list that is guaranteed to get your romantic evenings hyped up! In addition to being a popular destination for honeymooners, Illinois also offers a variety of options for those considering a move to the state. Check out 6 cities to consider when relocating to Illinois.
Top Resorts In Illinois for Couples
Looking for the right vibe to spend time with your partner? Uncover the most suitable resort from our list which is based on several essential factors.
The Sybaris Pool Suites Northbrook is a romantic paradise for couples who are on a budget. Although it is a 3-star hotel, the visitors have spent quality time over here without any compromise. Located at 3350 Milwaukee Ave, Northbrook, It is a strictly "for-adults" hotel and offers an unmatched experience every couple desires.
The foremost thing we loved about this resort is that every suite comes with a private pool and spa. With a tropical waterfall, fireplace, and in-room jacuzzi, couples can experience an ultimate level of romance and privacy. The resort also offers facilities for massage and this can be a fun activity for couples. Steam room, massage chair, and a loft bedroom are also some of the most appealing aspects of the suites.
There are 7 different types of suits offered including Country Whirlpool, Classic Whirlpool, Deluxe Whirlpool, Swim Spa Suite, Paradise Swimming Pool, Majestic Swimming Pool, and Chalet Swimming Pool. Prices for the weekdays begin from $139 while for weekends it is $189 per night for a couple. The best part about this hotel is that you can also get it for a shorter time which includes their Afternoon Schedule (12:30 pm to 4:30 pm). This costs lower as well.
All the essential facilities such as Free Wi-Fi, parking, microwave, and flatscreen TV are present. Complimentary toiletries, a clothes rack, and a hair dryer are also given to the guests.
There are plenty of places you might want to visit in the nearby areas. For a quick pizza, visit or order from North Branch Pizza and Burger Co. The Mesa Urbana Mexican Fusion offers great Mexican cuisine you shouldn't miss. Also, check out the best Mexican food in Santa Ana you could try. River Trails Nature Center is a point of attraction close to Sybaris Northbrook.
Most couples who went there expressed high satisfaction and rated it as one of the best resorts for couples in Illinois. The hotel has a massive rating of 4.8 out of 5 stars which provides assurance over the quality and experience one might have here. Whether you are new to Illinois, or you live here, we highly recommend you visit it once, particularly on special events such as your Anniversary or Valentine's Day.

Not all couples want the executive feel of their hotel. Some might wish to enjoy the serene and peaceful environment close to nature with a laid-back living. If you are also looking for a similar experience, head over to Harpole's Heartland Lodge located at 10236 393rd St, Nebo.
The rooms over here are in the form of small lodges but that does not mean they are any less. As a matter of fact, the rooms are spacious and you can get a jacuzzi or spa in some of them. Besides, the two-person tubs, fireplace, and a king-sized bed are also offered in a couple of rooms. If you book in advance, the hotel decorates the room for special occasions such as an anniversary. You can relax here with your partner in an aesthetically pleasing environment. Prices begin from $200 a night.
The best part about this hotel is that despite the laid-back culture, there are plenty of activities you can indulge in. Some of our recommendations include horseback riding, hiking, deer hunting, bird hunting, turkey hunting, and ATV rides around the area. Hunting is something different that many couples might enjoy doing.
If you don't have any issues with the budget, we also recommend going for the Romantic Sunset Cruise Package offered. In this tour, you get to enjoy a full-day or half-day scenic tour of the Mississippi River in a small personal boat. As a couple, you will not only enjoy this activity but also see the rare and beautiful species including Great Blue Herons, Wild Ducks, and Geese. The entire tour is facilitated by an expert guide and you get a romantic basket at the end of your trip.
Unlike all other hotels on our list, this one is unique in the way it offers an experience closer to nature. With 1,200 acres of grass pastures and less noise from the city, you will visibly feel the difference. Just a walk outside with your partner is going to be romantic. We also recommend laying out in the open to a sky full of glittering stars.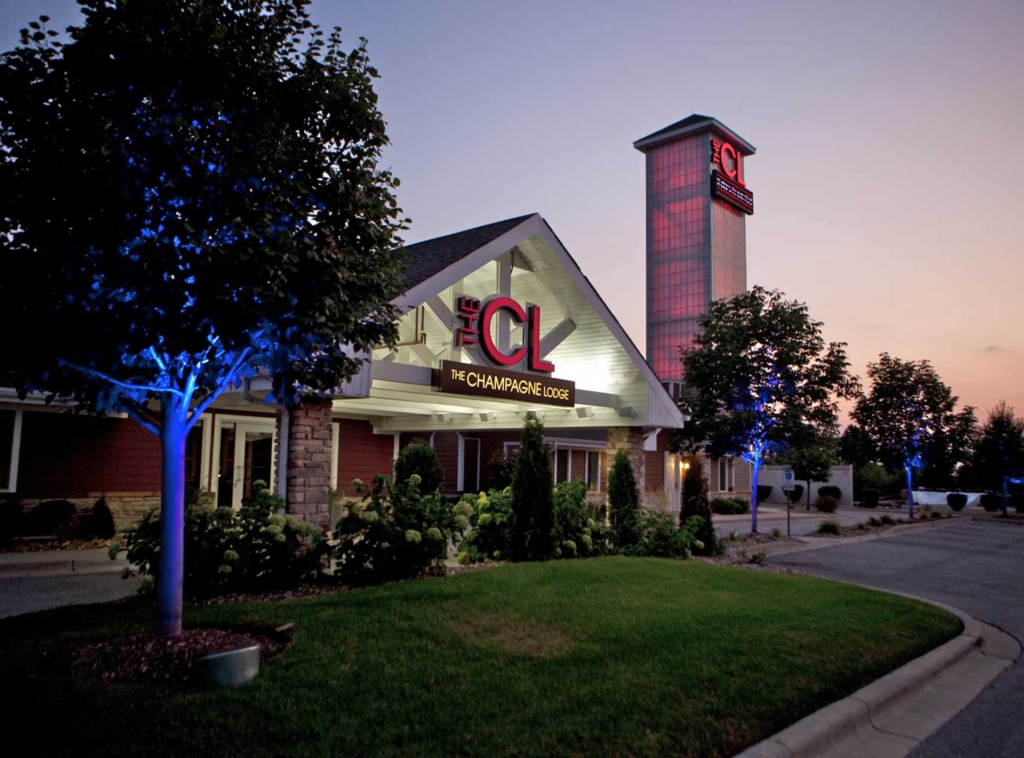 For a heart-capturing experience with your loved one, The Champagne Lodge is the right one. Located at 16W621 S Frontage Rd, Willowbrook, IL, the hotel is known for offering an exclusive level of luxury to the guests. Get a complete experience of seclusion and privacy in suites that come with private spas for rest, relaxation and romance combined!
The hotel offers 4 types of suites which include The Standard Suite, The Premium Suite, The Executive Suite, and The Swimming Pool Suit. The difference in features is in terms of bed size and whirlpool size The Swimming Pool Suite is the top-of-the-line option coming with a full-scale 17 feet swimming pool, dual fireplaces, and a surround sound system aside from all the basic options. The prices of Standard Suites at The Champagne Lodge begin from $113 which is quite amazing considering what you get in return.
There are plenty of facilities offered within the suite which makes it one of the best resorts for couples in Illinois. Private entrances, spas, in-room jetted tubs, steam showers, rain showers, television, bathrobes, and fireplace are standard in all of the suites. Extras include in-room massage, golf, and dinner. The rooms over here are exceptionally decorated and have mild lighting to ensure the romantic experience is not compromised.
One of the prime reasons why we consider it an ideal resort for couples is because of the special packages offered to the guests. The resort offers special occasion packages, proposal packages, room decorations, and others as well. In such packages, the resort takes care of every teeny tiny detail to make it one of the most romantic experiences for you. For the perfect proposal, cold drinks, and a warm atmosphere, The Champagne Lodge is the best in Illinois.
Besides, there are several amazing spots near this resort that you can visit. For one of the best breakfasts, you can head on to Blueberry Hill Breakfast Cafe which is just a 4-minute drive. Golfing, Mountain Biking Facilities, and Hiking Trails are nearby which can be a great couple's activity.
Recommended Read: Enjoy Your Vacation Trip With These 8 Best Resorts In Utah
Eaglewood Resort & Spa
View Website
Get Directions
PERFECT FOR: Enjoying at a Big and Luxurious Resort with Plenty of Onsite Facilities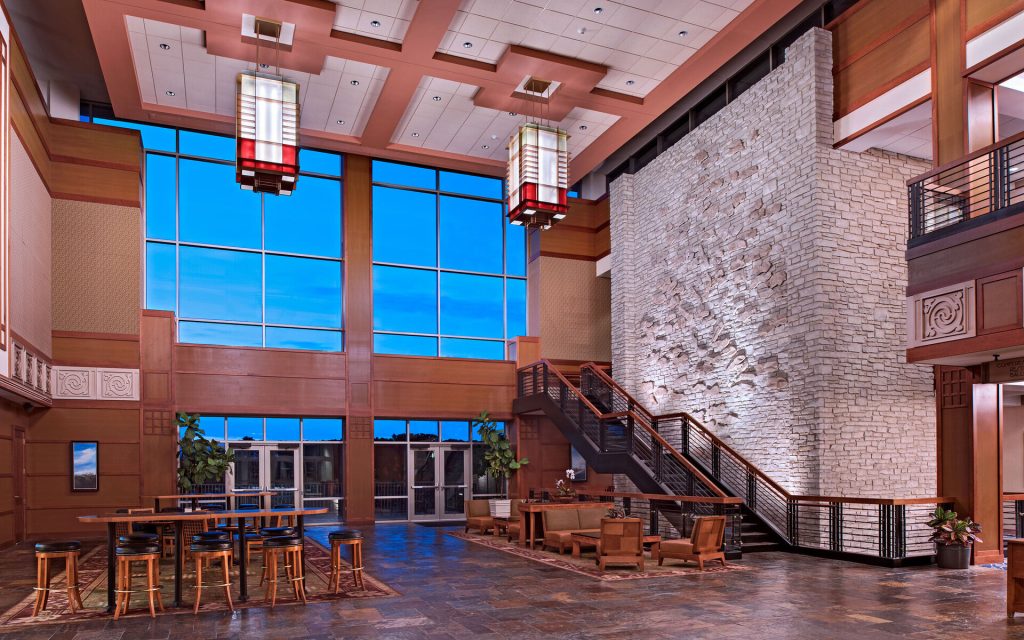 Tranquility, Serenity, and Love: The three words which can define Eaglewood Resort & Spa precisely. This huge resort rests on an area of 106 acres of greenery in Itasca, Illinois. Located at 1401 Nordic Rd, this 4-star resort offers exceptional living standards as well as plenty of facilities. With numerous things to do in the nearby areas, Eaglewood Resort gives your romantic trip the excitement a couple is looking for.
There are three types of rooms you can choose from: Standard, Studio Suite, and Penthouse. For a couple, The Standard is enough as it comes with a king bed along and a breathtaking view of the golf course. As soon as you enter the rooms, you will feel a peaceful vibe with the mahogany furniture and exceptional level of cleanliness. Prices begin from $150 a night which is fine for such an extravagant resort.
Amenities offered at this resort include a golf course, bowling alley, terrace access, and Spa. Among all these, we highly recommend The Spa as a couples activity because the duo can go for a hot stone massage, manicure/pedicure, and a body wrap as well. Besides, there is an indoor pool with umbrellas allowing you to enjoy it to the maximum. Most people who visited this resort highly complimented the breakfast as well as the helpful staff.
Aside from all of this, you also get to enjoy free Wi-Fi, free toiletries, hair dryers, hypo-allergenic bedding, and most importantly: "A Relaxing Experience".
There are several great spots near this resort that you can visit. Spring Creek Reservoir Forest Preserve and The Oasis Water Park are just a 5-minute drive. There are plenty of American as well as Italian restaurants in the area which you shouldn't miss. DE Marco's and Venuti's are the two most popular ones.
With 295 spacious guest rooms and suites, the hotel always has some extra space to accommodate so you won't have to worry. However, during the holiday season, it often gets full too fast. Plan accordingly.
Elegance combined with Romance = Goldmoor Inn — A resort where you and your loved one can enjoy it in a royal way. Located at 9001 W Sand Hill Rd, Galena, IL, this resort is the complete package with so much to offer to the guests. Let's get started.
Primarily, we loved this resort because of its exceptional location. Being located right beside the Mississippi River, the rooms give a breathtaking view of the river and the city lights. There are 3 types of room options including Suites, Cabins, and Cottages. Further variations are available in terms of design, view, and floor accessibility. However, each one of them is individually designed and decorated as per your requirements presenting a conventional yet stylish look you wouldn't want to miss. Prices begin from $350 a night.
The rooms come with all essential amenities including Wi-Fi, Cable television, and toiletries. Besides, you also get a coffee maker, bathrobe, hot tub, and a hairdryer. The resort also offers electric vehicle charging stations.
If you are someone who is up for a premium experience, the historic Goldmoor Inn is the right place. With an in-room gourmet breakfast as well as a romantic dining experience, the place becomes the top choice for love birds. Apart from that, there are whirlpool suites, private fireplaces, a spa, and snow skiing (in winter).
Since the resort is just minutes from Downtown Galena, the couple can easily engage in several other activities as well. This includes a tour of several wineries, a hot air balloon ride, horseback riding, golf, or even going to a casino.
One of the best things about this resort is that the resort offers special arrangements for weddings or other events. Goldmoor Innis is also known for one of the top fine dining experiences.
An important aspect to keep in mind is that the nearest airport to this resort is the Dubuque Regional Airport which is at a distance of 48 kilometers. Therefore, you need to plan for your flights and travel accordingly.
Many couples love to have their stay by the beach and for that reason, we recommend Cypress Resort & Marine as one of the best resorts for couples in Illinois. With cozy cottages for your stay, you will be in for a comfortable experience, right beside a sandy beach in Chicago.
Instead of rooms, there are complete residencies offered at this resort which brings you full privacy and a location of your own. The smallest one is a Cypress Cottage which is perfect for a couple. It is quite spacious as it comes with 1 bedroom and is pet-friendly as well. Other options available at this resort include Casa De Nello which is a lakefront 3-bedroom residence. There are several other cottages at the Cypress Resort each of which is designed with a distinctive theme and appearance for the guests to have a delightful time. Prices begin from $138 a night.
One of the best activities couples can engage in is the boat tour. In collaboration with Chain O Lakes Boat Tours, the resort offers multiple types of boat tours with variations in timing. You can get a 2-hour, 4-hour, or 6-hour tour. Besides, there are special early morning coffee tours, lunchtime tours, historical tours, birdwatching, and nature-loving tours, and river run tours as well.
A great point about this resort is that the owner, Amanda Urban, is very friendly and helps you get going with the different things you plan to do. For example, some guests suggested that the owner got them a special beach soundbar. The beach also has umbrellas and lounge chairs allowing the visitors to have a great time. Boats and kayaks are also available on the beach for rent. You can also build a bonfire and enjoy a great time with your loved one.
There are several events that can be held over here. For example, the resort offers a fully customizable wedding function that can accommodate over 35 people easily. Tents are also available on rentals. In short, the resort is one of the best beachfront resorts for couples in Illinois.
One of the hotels that exceeded our expectations in terms of quality, atmosphere, and location is Herrington Inn & Spa. Located at 15 S River Ln, Geneva Township, this hotel has 60 furnished guest rooms depicting perfection at every corner. Being a 4-star hotel, this one will surely be a pleasure for those looking to maximize their convenience.
There are three main types of rooms offered at this resort including Standard Room, Signature Room, and Premium Room. Prices begin from $199 per night which may sound a bit higher. However, the amenities offered here are charming enough to make this amount sound worthy.
Each of the rooms at this resort has a fireplace and private spa tubs allowing the couple to have a romantic time to themselves. Ground floor rooms have patios while top floors have furnished balconies. Flat-Screen televisions are also present to ensure that you don't stay bored while you are in the room. Bigger rooms have plenty of other extras as well. All rooms are so well-designed and decorated luxuriously with King-Size Beds that you won't feel anything to be missing from your trip.
A distinctive element we found in this resort is that they offer complimentary continental breakfast served daily between 7 am to 10 am. The resort also has a private massage room which would make it perfect for a couple who is looking to relax and ease out. Dry cleaning and laundry services are also present at this hotel.
With a vast range of activities, you can do in the area, this hotel becomes quite a hot-favorite stop for travelers. The hotel is right beside the river so you can enjoy time over here and even go for guided tours. Besides, the hotel is just a few minutes drive from Geneva History Center and Arcada Theater. The Shopping District is a 5-minute walk which is one place you shouldn't miss.
Guests who stayed there suggested that their experience was "Surprisingly Lovely" making it one of the best hotels for couples in Illinois. Many people resided over here multiple times because the experience and overall environment exceeded the expectations of a traditional 4-star hotel. Also check out Top Resorts in South Carolina That Will Double The Fun Of Your Visit.
If you are looking for a budget-friendly option to spend some time with your loved one, Sunset Inn & Suites is the option we recommend. While this is a budget option, the suites over here are decorated extensively with such a unique aspect that you will be delighted to spend your time here. Located at 100 Sunrise Ct, Clinton, Sunset Inn & Suites can be a great option for couples. Let's find out why.
When we visited this resort and experienced a lavish environment, we couldn't believe that it was a 2-star hotel. From the owners to the staff, everybody over here is cooperative, friendly, and keen to help you out. They guide you really well on how to make the best of your time in the area. Since it is a family-owned business, the entire hotel feels like a place similar to your home.
Entering the suite is just like diving into a fantasy world with every detail taken care of. The exclusive decor, theme beds, lighting, and uniquely-designed floors will grab your attention right away. There are several theme rooms as well such as Space Room, Arabian Room, The RainForest, and The Roman Retreat. While they do cost a bit extra, we highly recommend that you spend at least one night over here as it will be an extraordinary add-on to your romantic vacation.
For the regular rooms, there are two variations between a Standard Room and an Apartment which fulfill the basic needs of boarding for the night. They are pretty decent and clean so you won't feel a compromise except for the decor. Flatscreen TV, Microwave, and Air Conditioning are offered in both of these. Prices begin at $100 a night at this resort which means if you are planning a long trip, this one will fit the budget perfectly.
One of the best things we loved about this resort is that it has a gaming parlor as well. Whenever you are bored, playing a few arcade games would be fun. Other than that, we also found the Pool, Spa, and Tiki Room to be clean, and calm and present the right vibe for a couple to enjoy their time.
With several activities to do in the nearby area, you won't just have to stick to the hotel. Weldon Springs State Park and Dewitt County Museum are two places to not miss. If you are a nature lover, you can also head down to Triple M Farm and get some fresh veggies. Wishbone Bar & Grill is at a 12-minute walk while there are several other restaurants within a 5-minute walk distance from the resort.
With friendly staff, exclusive decor, top-of-the-line rooms, and close access to the airport, this resort is truly a favorite among couples looking to stay in Illinois on a budget.
Things to Consider Before Choosing a Resort for a Couple in Illinois
If you keep the following things in mind, we guarantee that you will be able to get the best resort in Illinois with your loved one.
Couple Experiences — Primarily, you are going to have a romantic time with your loved one. It's a vacation that no one wants to be boring. To ensure you and your partner are in for a treat, check out the amenities and couple experiences a hotel offers. For example, Sybaris Pool Suites Northbrook offers private pools and jacuzzis inside the room. Similarly, Harpole's Heartland Lodge offers ATV Rides, Hunting, Nature experiences, and much more. Cypress Resort offers access to the beach and personal boats. Depending on what you two could enjoy as a couple, choose accordingly so that you don't feel that you wasted your money at a resort where you couldn't even have fun your way.
Book in Advance — While this may seem obvious advice, it is specifically important for couples who plan to spend a few days in Illinois. The main reason is that there are certain rooms which are booked for weeks ahead. You won't be able to get a great experience and will have to compromise on the choice of room if you don't plan ahead. For example, if you plan on visiting Sunset Suites Resort for any of their theme rooms, you should book it at least 4 to 8 weeks prior because there aren't any on-spot availabilities.
Keep a Good Budget — Even if you are trying your best to manage everything as tight as possible, there are going to be certain activities that you wouldn't want to miss out on. Romantic candlelight dinners, cruise dinners, couple tours, jacuzzi, and several other amenities sometimes cost extra. If you try to stop yourself from doing these extra activities, you might upset your partner. It is always advised to keep a good budget and if you don't have it, you can always plan for later. Besides, the low-end options such as Sunset Suites can also be considered which lower your per night staying cost.
Seasonal Consideration — One of the most important things to consider about traveling to Illinois is the variation in seasons. In winter, there is an average of 36-inch snowfall in the state. For this reason, some resorts might just confine you to the rooms or have fewer activities such as Harpole's Heartland Lodge as it is located at a hill station. Therefore, plan your trip accordingly and choose the right resort considering the season. If you travel in winter and get stuck in your room, be ready for the cranky mood with your partner!
How We Pick Our Recommendations
Our recommendations are picked by certified international travelers and experts who look for even the smallest of details when choosing a certain spot. We ensure that our recommendations are distinctive in some way so that they can benefit most people. Our travel team also takes into account the experiences of other guests so that we are able to provide thorough and accurate information to the readers.
Editor's Pick: 7 Exclusive Resorts in Oklahoma For An Unforgettable Vacation
Final Words
Illinois is a great place to discover with your loved one. If you are coming on a honeymoon or a vacation in general, be sure to choose the right resort for your stay. We hope that our list of best resorts for couples in Illinois has helped you to make the right choice. Happy Vacationing!
Top-Rated Resorts for Couples in Illinois - FAQs
What are the best resorts for couples in Illinois?
Some of the best resorts for couples in Illinois include Sybaris Pool Suites Northbrook, Harpole's Heartland Lodge, and Goldmoor Inn.
What romantic activities to do in Illinois??
There are several romantic activities in Illinois such as a visit to Lake Michigan, Cruise Dinners, Candlelight Dinners, Visiting State Park of Starved Rock, and spending your time at a romantic resort.
What is a budget-friendly resort for couples in Illinois?
Sunset Resort Inn is a budget-friendly resort in Illinois.