Illinois, sometimes called the Prairie State, is located between the states of Indiana and Wisconsin. While Chicago serves as the state capital, Illinois is home to several rural and suburban communities as well. Like in every state, certain locations are better to reside in than others. Some of the variables that individuals evaluate when determining where to reside generally include the schools, the cost of housing, the facilities, the cost of living, the crime rates, and work prospects. For your convenience, we have compiled a list of the top Illinois communities.
Similar Read: Heart Capturing Resorts In Illinois for Couples
Best Places to Live in Illinois
Opportunity abounds in Illinois's varied landscape. We hope this list of Illinois places helps you narrow down your options before making a final decision. Determine the best location to live in Illinois from our detailed guide.
Springfield
Springfield, the state capital of Illinois and situated in the state's southernmost region, is an anomaly in that it has a dense suburban atmosphere despite its population of over 100,000. Springfield is the county seat and biggest city in Sangamon County and it has a special position in American history as the home and workplace of Abraham Lincoln, the 16th President of the United States. In reality, the Lincoln family (Abraham, Mary, and their children) are all buried in Springfield's Oak Ridge Cemetery. Given this, the area is a dream come true for history aficionados.
Cost of Living and Employment Opportunities
If you are searching for a state with a low cost of living, this is a fantastic area to settle down. With a cost of living that's 5% cheaper than the rest of the country and a wide variety of safe, mature communities to select from, this location is an attractive option. Both home prices and rents here are much lower than the national average at $120,400 and $732, respectively. You will not regret putting down roots in Springfield.
Employment opportunities span several fields, and students may pursue degrees at any level in Springfield. While the city's public schools are not quite the greatest in the state, they are nonetheless rather respectable.
Life in Springfield
There are several museums and historical sites to see in this city. Springfield, Illinois, has a lot going for it, including lively nightlife and historical and cultural attractions like the Hoogland Center for the Arts and the Springfield Theatre Centre. Since it serves as the state's capital, you will discover a wide range of cultures represented among the 17,000 people employed by the state government. The city has a rich history, but it all revolves around one man: Abraham Lincoln. The people of this city in the Midwest are quite welcoming.
What's the Catch?
The middle and high schools in Springfield are just average. There are a few elementary schools that are above average, but the vast majority are, at best, average. There are charter schools, but admission is determined by a lottery, so there is no assurance of getting into one. Both drug use and gang activity are significant factors in the alarmingly high crime rate. There are not many opportunities for amusement and relaxation since there is not much to do in this area. Since the region is mostly agricultural and prairie, there is not much in terms of an urban aspect.
Naperville
Naperville, one of the biggest and best-known cities in Illinois, is home to more than 140,000 people. The convenient location of the nearby railway station makes it possible to reach the downtown area in less than an hour. Naperville is not just one of the richest communities in Illinois, but one of the wealthiest in all of the Midwest.
Cost of Living
Compared to the rest of the country, the average home price here is more than twice as much. Property prices average $379,000, which is high, while the median value of a home is just $109,468. Reasons for the greater cost include a high perceived level of safety, a convenient location, first-rate conveniences, excellent public schools, and stunning property. This indicates a high level of wealth and affluence among the local population.
Community
People who choose to make Naperville their home will find many opportunities here. Naperville offers the best of both big-city excitement and quaint small-town lifestyle, making it a once-in-a-lifetime opportunity. When it comes to starting a family, Naperville is a fantastic option. Naperville is the ideal area to live for those who work in Chicago because of its closeness to the Windy City. Getting everywhere in the city couldn't be simpler thanks to the well-developed road network. Multiple bridges connect the roadways that run beside the DuPage River.
There are bike routes, walking pathways, a lake, and plenty of woodland places to explore in Naperville. Naper Settlement is a 12-acre outdoor museum that recreates Naperville's first settlement so that visitors may learn firsthand what life was like there in 1831 when the city was founded.
A magnificent house, walking paths, a golf course, two museums, a playground, and a picnic area are all part of Cantigny Park's 500 acres. Hiking paths, campsites, an archery range, boat rentals, and pleasant fishing places can all be found in Blackwell Forest Preserve, making it a fantastic destination for family outings. The Cleve Carney Museum of Art is home to some of the most stunning examples of contemporary art, including paintings and pictures by Frida Kahlo.
Life in Naperville
The nightlife in Naperville caters to a wide range of ages. Due to the excellent schools it offers, this area is rapidly expanding. You may play in one of the area's 130 parks or sports facilities if you can afford to live there. This is not only one of Illinois', but the country's safest communities to call home. Workers skilled in engineering, electronics, science, and technology may expect a robust job market. With eight colleges servicing such a tiny population, it's hardly surprising that the majority of individuals here have some level of postsecondary education. Not only is that, but a stunning 92% of the locals are also homeowners.
What's The Catch?
Families in Naperville pay a high property tax rate to fund the city's excellent public schools. The property tax rate is quite high in this area, at 2.42% of the value of each residence. Almost nine in ten commuters say they are frustrated by traffic congestion on their daily journey. Public transit is highly limited, and the traffic flow is restricted to boot. There is a large gap between Naperville and Chicago when it comes to house prices and general living expenses. Temperatures in the wintertime may be as low as 13 degrees Fahrenheit. Humidity and heat are typical summertime conditions.
Buffalo Grove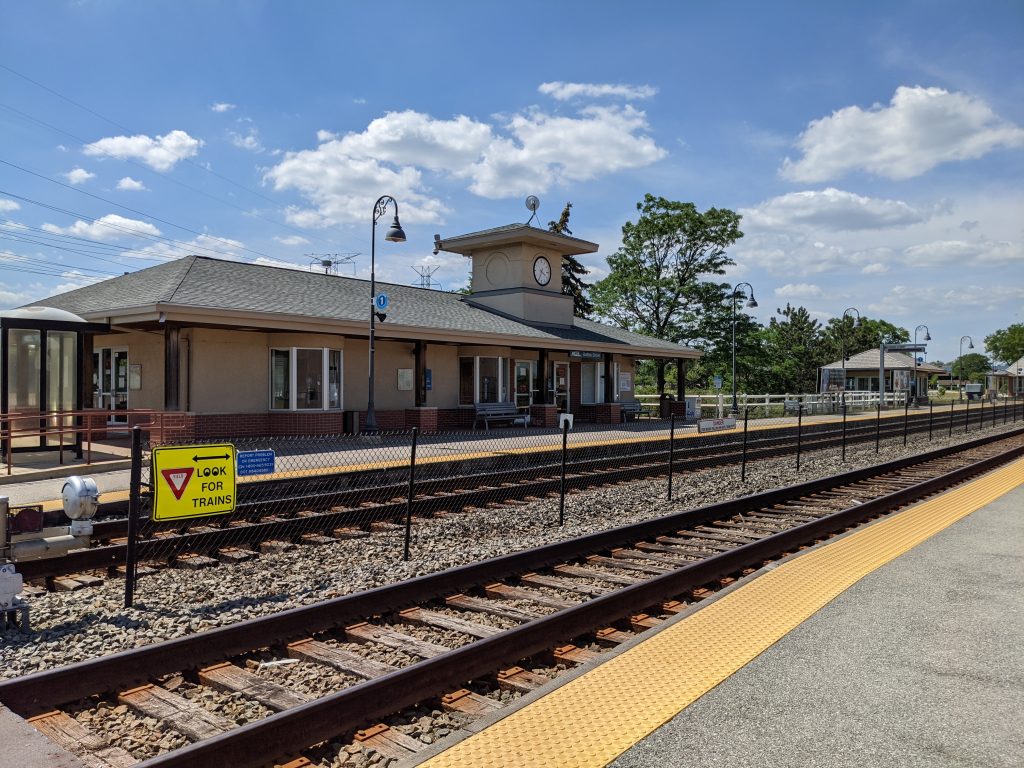 Just over 41,000 people call the suburb of Buffalo Grove, Illinois home. It is a combination of suburban and urban life, and it is located 30 miles outside of the metropolis. This area has not only been named time and time again as one of the greatest locations to live in Illinois but it has also been included on national lists of desirable communities.
Cost of Living
In this area, house ownership is high; over 80% of people have equity in a property worth $324,600 on average. Average rents are $1,354. The unemployment rate is still quite low at 3.3%, while the median family income is $111,435.
Community
The town's public schools have earned a 9 out of 10 Great Schools rating, and the town's park district systems are noted for their extensive programming options and excellent graduation rates. The region has a far higher employment rate than the rest of the state. This is an excellent location from which to begin your search for a new home in the Prairie State of Illinois. The crime rate in Buffalo Grove is nearly 75% lower than the national average, and its violent crime rate is the 27th lowest in Illinois. The commute to Chicago for those who work there is just 32 miles distant. This area has a well-deserved reputation for its beauty. Tree-lined streets lead to stunning vistas, and impressive buildings dot the landscape.
Life in Buffalo Grove
Located just west of Buffalo Grove, this 408-acre stretch of restored nature is managed by Lake County Forest Preserves. The Des Plaines River begins its southern trip about east of Buffalo Grove, traveling 133 miles before joining with other waterways to create the Illinois River, a tributary of the Mississippi. The Willow Stream Community Park is stocked to the gills with features, and it also plays home to many summertime performances. The Long Grove Confectionery Co. is well-known for its exceptional chocolates.
What's the Catch?
The cost of living in Buffalo Grove, Illinois is the highest in both the United States and the state of Illinois. This figure comes in at $117,921, making it the highest in both states. In the last five years, there has been a consistent loss of residents in the city of Buffalo Grove.
Oak Park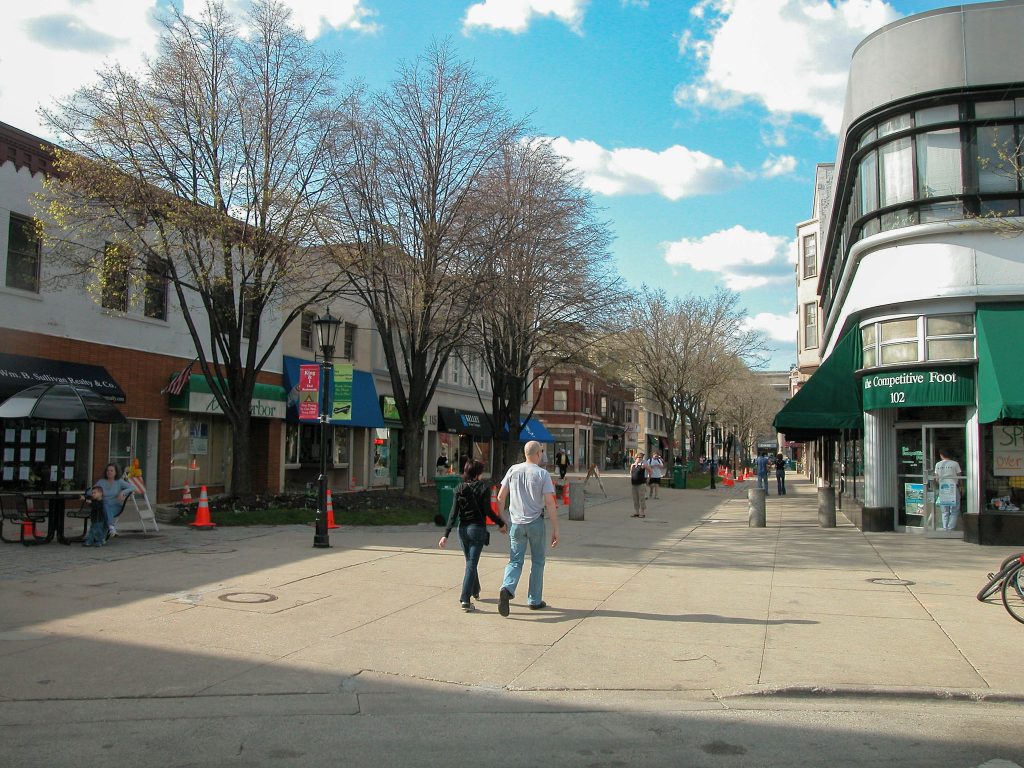 Oak Park is a fantastic spot to reside if you want to commute to Chicago for employment. Over 50,000 people have called this place home since it opened for settlement in 1835. Residents in Oak Park enjoy proximity to Chicago's attractions without having to deal with the noise and congestion typical of the country's third-largest metropolis. A lot of urban vibes may be felt in an otherwise suburban area.
Cost of Living
Oak Park has a median house price of around $375,000, and more than half of its population is homeowners. In such a desirable location so near to the state capital, a high cost of living is to be expected.
Infrastructure
Oak Park's proximity to two CTA rail lines is a major asset for residents. The neighborhood is home to many excellent schools, both public and private. Many theaters, studios, and other arts-related enterprises may be found in Oak Park, showcasing the work of artists from a wide range of backgrounds and approaches. One of the numerous benefits of settling here is its closeness to Chicago. It has a lot of nice things going for it, including plenty of wonderful places to dine, good shopping, low crime, and many of It maintains the great quality of life, many conveniences, and reasonable cost of living that are trademarks of the county.
Job Opportunities
Oak Park is a great place to live if you need to commute to the third biggest city in the United States for a job or recreation, but would rather live on the outskirts. Newcomers to the area will find an accepting and friendly community. Public schools in Oak Park are well regarded, so families may feel confident sending their children there. The relatively low crime rate is another positive aspect.
Life in Oak Park
The Ernest Hemingway Birthplace Museum looks much as it did in the 1890s thanks to a painstaking restoration project. In the course of a 45-minute tour given by an expert docent, you will get to view several priceless pieces of Hemingway family furniture and pictures. Built-in 1897, Pleasant Home (also known as the John Farson House) is regarded as the greatest surviving example of Maher's work and is therefore a National Historic Landmark. Columbus Park, which spans over 135 acres, represents a zenith in Jensen's career and is a shining example of his Prairie School style.
What's the Catch?
The cost of living in Oak Park is 37.3% more than the average for the United States. The cost of housing accounts for a significant portion of this disparity; nevertheless, the cost of transportation, utilities, and food is also somewhat higher than typical. Oak Park has an annual snowfall of around 36 inches and a frigid low temperature of 18 degrees on average during January. The summers are often comfortable, averaging out to be rather moderate. Oak Park has a rate of crime that is considered to be quite high. There are just 17% of cities in the United States that have a higher crime rate per capita.
Northbrook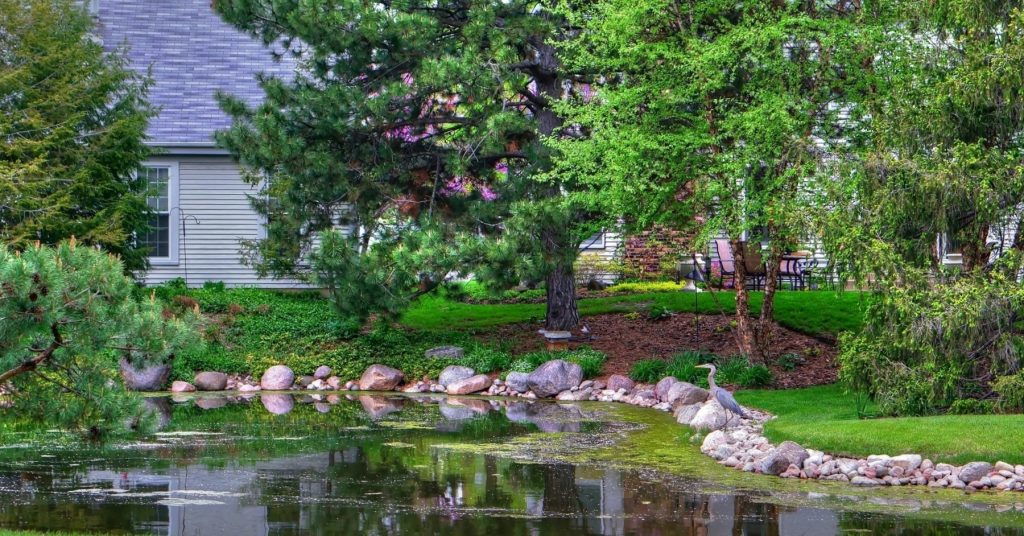 Northbrook is a charming community on Chicago's North Shore, renowned for its beautiful natural surroundings and ancient buildings. It is located 25 miles north of Chicago and has a population of 33,216. Those who live there can get to the state capital in Illinois quickly and easily because of its prime location.
Cost of Living and Employment Opportunities
In this city, the average home price is $521,800, while the normal rate for rent is $1,978, which is barely under the national average of $2,000. Although the cost of living is considerable, the average family earns $118,480 per year. The Northbrook economy is humming quite well. People are making an average of $128,883 a year, the poverty rate is below 10%, and the unemployment rate is at a record low of 2.1%.
Education and Social Standards
Many of the best public schools in the state may be found in this hamlet, making it an appealing location for families. In addition to having one of the states of Illinois' lowest crime and unemployment rates, it is also a very desirable area to live and work. One of the primary locations for the iconic adolescent film, Ferris Bueller's Day Off, was this same building. Glenbrook North High School is where John Hughes enrolled and from which he graduated. You will enjoy the peaceful environment in this charming community. Locals put quite a lot of time into the greens, and you can choose from four excellent courses. The downtown area is home to several great eating and drinking establishments.
Life in Northbrook
It is home to the well-known Northbrook Park District, the Northbrook Court retail complex, and the iconic Chicago Curling Club. Northbrook Public Library is a great place for families to spend time together and provides a fun pastime for youngsters.
What's the Catch?
Northbrook, Illinois has the highest cost of living in the country and the highest in the state, but it also has the highest median family income, at $128,883 which is the highest in the United States.
Western Springs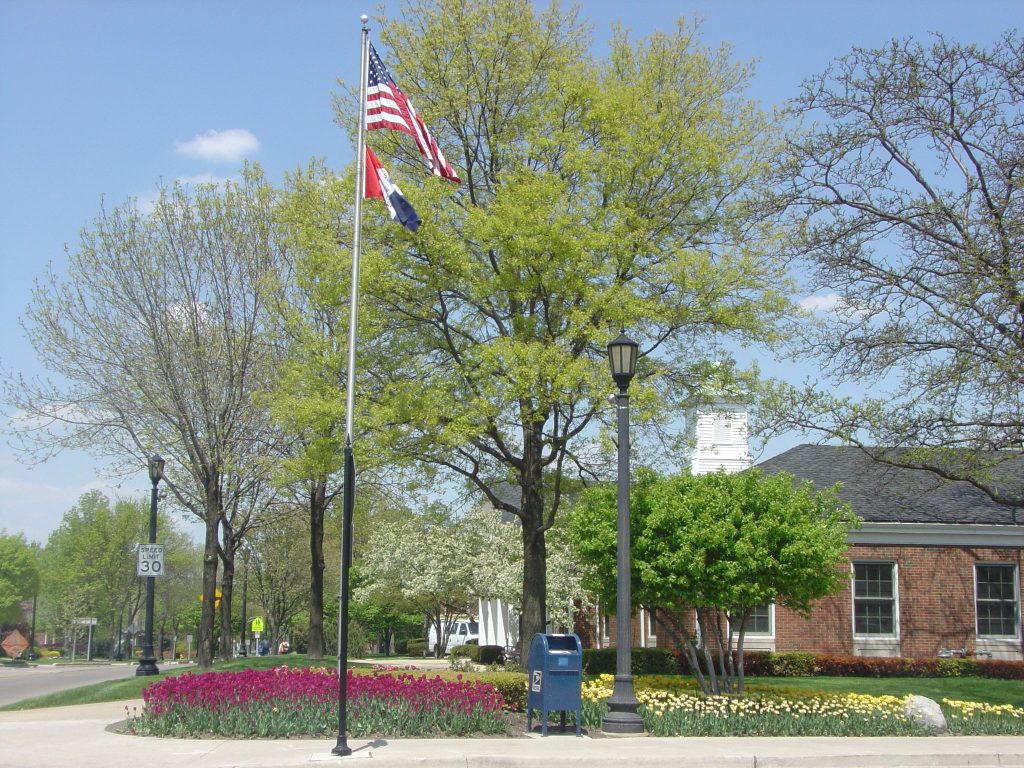 Western Springs, Illinois, is the greatest spot to reside if you're looking for a town with a population of less than 15,000. It is located between Chicago and Naperville. The poverty rate in Western Springs is 3.0%, while the unemployment rate is at 2.6%, both of which are among the lowest in California.
Cost of Living
Western Springs has the eighth-highest median annual income in the state, at $184,412. The average value of a house in this neighborhood is substantially higher at around $600,000 and practically all of the people own their homes.
Community
There are a lot of nice things about living in Western Springs, but the homes and the schools are the two best. The housing is varied and reasonably priced, and the schools are well-regarded. This community in Cook County has a lot going for it, including good employment prospects, a low crime rate, and a variety of convenient services. The cost of living is also rather low, making it an attractive location. And it even has a British twin city! Plenty of parks and gardens are available, as are two excellent leisure facilities.
Western Springs is conveniently adjacent to Maple Lake. Numerous avian migrators and other wildlife species make their way here each year. Saganashkee Slough is encircled by virgin forests that are home to some of the country's wildest wildlife. Palos Yellow's rough path is great for dirt bikes. The Willow Spring Wood is the place to find it. If you're still not convinced where to live in Illinois, it's worth taking a look at our neighboring cities, like the ones in Norfolk VA.
What's the Catch?
The population of the city, which is just 13,227 people, is regarded to be rather low. Several studies have indicated that the current economic situation of smaller towns is far worse than that of larger cities. The sales tax, property tax, and the overall cost of real estate in Western Springs are high. The number of different occupations in the city is rather low. Additionally, there is a strong potential for violent storms.
Things to consider before relocating to Illinois
Before making any final choices on your relocation to Illinois, make sure you give great consideration to the following:
Crime Rate — Illinois has many positive aspects; however, the state's crime rate is something to be aware of. The number of violent crimes in Illinois, which already has a crime rate greater than the national average, has risen by 4% in the last year. There are 4.1 reported criminal incidents for every 1,000 people in Illinois. Violent crimes including aggravated assault and rape are particularly common in Illinois
Uncertain Weather — Much of Illinois has a humid continental climate, with hot, humid summers and cold, snowy winters. When compared to the rest of the year, the winter months may be exceedingly severe and unpredictable, although the rest of the year is generally pleasant. The freezing temperatures mean that inhabitants have nowhere to go when ice and snow storms hit out of the blue. Each year, Illinois may expect up to 22 inches of snow. Extreme vulnerability to severe thunderstorms, floods, and tornadoes are only some of the various natural calamities to which Illinois is prone.
Heavy Traffic — Large cities in Illinois are infamous for their traffic congestion and long commutes due to the state's rapidly expanding population and thriving economy. Chicago is the third most crowded city in the USA. The traffic in Los Angeles and New York is indeed far worse than in Chicago, but even in those cities, getting around during rush hour can be a nightmare. It is also challenging to get a parking spot in a city. Therefore, it is important to think about how far away the house is from your workplace before making an offer.
How do we pick our Recommendations?
Following careful consideration of factors including cost of living, the convenience of local amenities, and the availability of leisure activities, we have narrowed the pool of potential new homes to people who want to move to Illinois. Other foreigners' viewpoints are taken into account as well. Our research revealed the above places are the best places to live in Illinois.
Final Word
You can get whatever you need in Illinois. It offers good schools, stunning natural features, a low crime rate, safe neighborhoods, and kind, welcoming people. If Illinois is on your list of potential new home states, think about any of these stunning regions. Illinois is a great state to relocate to for people of all ages and ethnic backgrounds, whether you're looking to start a new life there or are just looking for a change of pace.
As you settle into your new home in Illinois, make sure to explore the gems of the city such as delicious breakfast places in Chicago for a unique taste of the local culture.
Next Read: Plant Salon in Chicago
Places to Live in Illinois - FAQs
Which is the best place to live in Illinois?
Based on Real Estate price, crime rate, and cost of living, Western Springs is the best place to live in Illinois.
Which city in Illinois has the highest cost of living?
Naperville ranks high on the list of Illinois' priciest cities. There is a median cost of $1990 per month. Not only that, but eating out in this metropolis may cost a small fortune.
Which city in Illinois has the best Colleges?
Naperville is one of the best college towns in Illinois. Among its educational institutions are Benedictine University and North Central College.