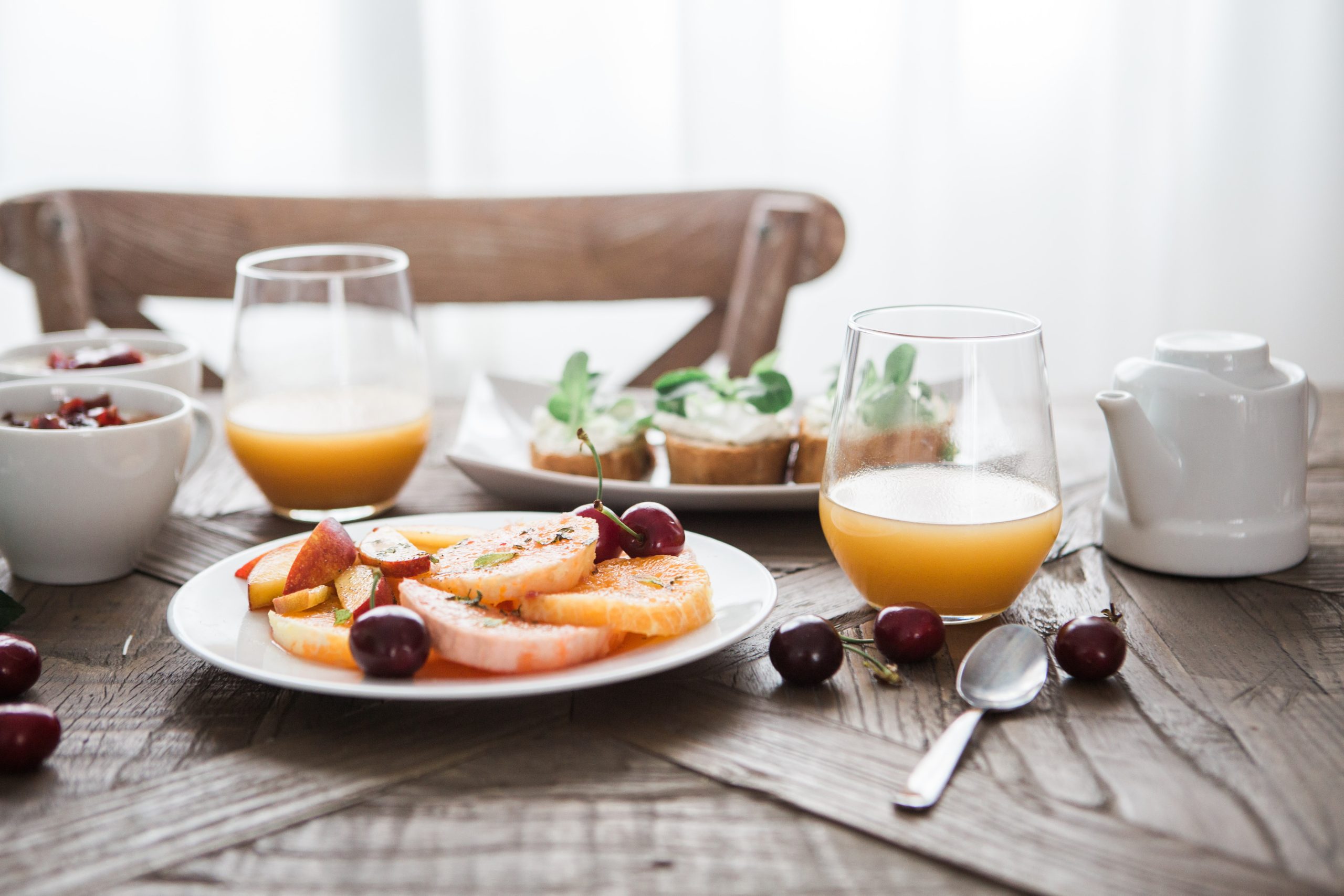 Chicago is home to many famous and award-winning restaurants. When it comes to breakfast, the windy city does not disappoint as there are numerous breakfast spots where you can find peace and calm. From sweet Scandinavian pastries to savory Filipino dishes, you are destined to find something to savor the taste buds. In addition, we're assisting you in enjoying the best breakfast in Chicago by highlighting the city's must-visit early morning spots. If you're considering relocating to Illinois, check out our guide for 6 Cities To Consider When Relocating to Illinois.
Top Breakfast Spots in Chicago for Peaceful Vibes
Here is the list of all the places you can find your peace while having breakfast
Batter & Berries, Lincoln Avenue
View Website
Get Directions
PERFECT FOR: Enjoying Traditional American Breakfast with Chicago's Artwork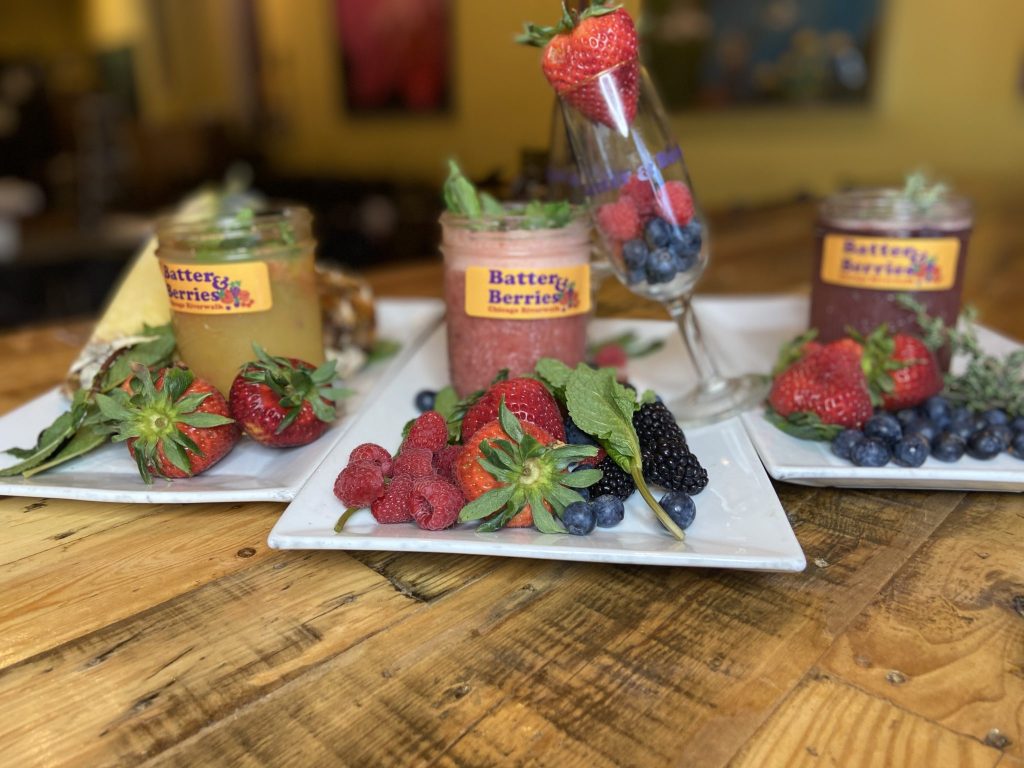 If you're looking for some traditional American breakfast with a delicious twist, head over to Batter and Berries. Located near Chicago's largest park at 2748 N Lincoln Ave, Batter & Berries is a cozy café. It was established in 2012 by Craig Richardson and Dr. Tanya Richardson to offer the guests a truly unique Chicago experience. Signature items of the restaurant include a wide range of French Toast, Deconstructed Omelets, Sandwiches, Wraps, and much more.
To soothe a sweet tooth, try Batter and Berries French Toast made with locally baked Brioche Bread to give the fluffiest texture, paired with fresh fruits, nuts, maple butter, and 100% pure maple syrup available on request. Our recommendation is their French Toast Flight which gives you the chance to sample their Strawberry, Blueberry, Caramel and Lemon flavored french toast all in one. For a savory option, you can go for their Sweet potato and chicken waffle served with buttermilk herb fried chicken and nutmeg hot sauce.
The café's interior drifts you away from the city's noise to a peaceful environment instantly. This is particularly due to its artwork collection, music, handcrafted tables, and bright floral décor all by Chicago's local artists and craft persons.
Batter and Berries is a relatively small café as it offers only limited sitting. If you want to make the most out of the relaxing and harmonious vibe, visit them for breakfast on Tuesday – Thursday from 9 AM to 2 PM to avoid the long waitlist. On the other hand, if you're among those who enjoy being in the crowd and experiencing the lively vibes of a restaurant, visit Batter & Berries from 8 AM to 3 PM from Friday – Monday to enjoy the food along with the company of many tourists.
The Bongo Room, North Clark Street
View Website
Get Directions
PERFECT FOR: Enjoying a Fuller Breakfast with a Peaceful Environment
When it comes to breakfast and brunches, The Bongo Room has made quite the name with its fresh and seasonal menu choices. Back in 1993, owners John Latino and Derrick Robles came up with the idea of serving simple yet traditional breakfast and weekend brunches to Chicagoans. Located at Wicker Park 1470 N. Milwaukee and Andersonville 5022 N. Clark, The Bongo Room is the perfect place to enjoy your morning meal with a cool atmosphere.
The Bongo Room offers a perfectly balanced menu of sweet and savory items ranging from their innovative pancakes to burritos and finely-scrambled eggs. With the use of fresh locally sourced produce, the restaurant constantly keeps updating and changing its menu with seasonal specialties. Therefore, there is always something new to try, but there are still a few of their staple original items like the vegetarian croissant sandwich and breakfast burrito that maintain popularity on the menu to this day.
A must-have of the place is their flavorful massive Breakfast Burrito packed with guacamole, scrambled egg, crowned with ancho chile sour cream, and melted pepper jack cheese with a side of house potatoes and salsa.
The restaurant doesn't take reservations but because of the small size of the place, waiting time isn't much to be bothered about. In case you are stuck on the waitlist, you can have the staff mark down your name and spot in line while you enjoy the cocktail bar.
Both of The Bongo Room's branches operate at the same timings: Saturday – Sunday 9 AM to 2 PM for breakfast and brunch, Monday – Friday from 9 AM to 2 PM for breakfast and lunch.
If you're in a car, the restaurant also offers free parking to provide its customers with a hassle-free and peaceful experience. Keep in mind that this place is slightly more expensive than others on our list.
Suggested Reading: Eateries In Navy Pier To Hype Up Your Taste Buds!
Lula Cafe, North Kedzie Boulevard
View Website
Get Directions
PERFECT FOR: Eating Freshly Baked Biscuits and Variety of Other Items
Located in a gem of a neighborhood near Logan Square Park at 2537 N. Kedzie Blvd, Lula Cafe is one of the revolutionary restaurants of the farm-to-table movement and the Logan Square Culinary Community. Established in 1999 by Amalea Tshilds and Executive Chef Jason Hammel, Lula Café has won Michelin Bib Gourmand awards.
It is open from Thursday to Monday from 9 AM to 3 PM for breakfast, brunch, and lunch. Lula café serves innovative, sophisticated yet simple brunch and breakfast dishes that have been featured in The New York Times, Bon Appetit, and Food & Wine.
One of the best things we love about this cafe is the cute ambiance. The cafe's inside gives off a peaceful and calming vibe with its minimalist and modest furniture and decor perfect to boost up your morning mood. In our personal preference, we suggest sitting outside on the patio to enjoy the city's historical area and morning views.
The restaurant sources its produce like cornmeal ground porridges, fresh eggs, fruits, and vegetables from local mills and farms along with its daily offerings of fish and meats from sustainable sources. The café offers great freshly baked biscuits and breakfast pastries. A few must-try dishes in our opinion are the;
Smoked Trout Scramble served with toast
House potatoes and a mix of fresh herbs
Breakfast Burrito stuffed with cheddar, potatoes, tomatoes, soft scrambled egg
Avocado served with green chile soffritto sauce
Nut and Date Granola made with house-made yogurt paired with seasonal fruits
Fluffy Buttermilk Pancakes served with maple syrup.
Though Lula Café doesn't take reservations for brunch, you can find a spot at the bar with a complete menu serving. Lula café is also kid-friendly offering coloring sheets and crayons to keep kids busy. The place doesn't offer free parking but the friendly staff is always ready to suggest nearby parking areas. Lula Café Serves its customers from Thursday to Monday from 9 AM to 3 PM for breakfast, brunch, and lunch.
When it comes to a home-style morning meal, Daley's Restaurant has you covered. John Daley founded Daley's Restaurant in 1892 as a temporary diner for fellow construction workers. It is now considered one of Chicago's oldest restaurants. Daley's Restaurant was sold to two Greek immigrants, Paul Emmanuel and Tom Kyros, in 1918, and became a family-owned business in 1960 after Paul Emmanuel retired. Located at 6257 S. Cottage Grove Ave, Daley's Restaurant operates daily from 6 AM to 4 PM serving lunch, dinner, and all-day breakfast.
Daley's Restaurant has served almost half of the city with a great dine-in place, delightful meals, and many memories throughout the years since the 1918s. Therefore, when Daley's Restaurant shifted to a new location after 126 years in 2019, they kept the interior as such to give off an industrial feel with the use of traditional Chicago material to relate with the restaurant's history.
The place has multiple brick-on columns and chandeliers for a classy effect of the late 1900s era. The restaurant has also stuck to its original menu with just a few additional items to keep up with changing times.
Daley's Restaurant is one of the few breakfast spots that serve Catfish, Salmon Patties, Pork Chops, Grilled Salt Pork, and Chicken Wings along with more Southern comfort foods including pancakes and eggs. Our all-time favorite is their scrambled eggs. The rich and creamy eggs come with side options of rice, a fresh fruit cup, hash browns, toast, and a biscuit with jelly & butter.
The place serves food in generous portion sizes that'll leave you full for a long time. If you're looking for a sweet option, Daley's offers some delectable Belgian Waffles paired with plenty of homemade maple syrup and whipped butter topped with their blueberry or strawberry topping.
A plus point of the place is that they offer "make your own" Skillets, Omelets, and Scramblers options. Their amazing and cooperative staff is always happy to make suggestions in your custom orders to get you exactly what you prefer. If you're looking for a unique way to spruce up your home, check out Plant Salon, the nearby plant shop in Chicago.
Located in Chicago's uptown area Tiztal Café is a popular go-to place for many Chicagoans for Mexican-style meals. It was launched by Rosemary Lucas in 2018 as a juice bar in Logan Square's "Mega Mall". Situated at 4631 N Clark St, the juice bar soon became Tiztal café offering delicious Mexican breakfast and brunch items alongside shakes and juices. It is a must-try spot in Illinois. Tiztal café has served people from Wisconsin, Indiana, and many more states for almost 2 decades giving them a homey feeling with its family-friendly, laid-back ambiance.
The cafe serves breakfast and brunch daily from 8 AM to 3 PM. Tiztal café has a peaceful and calming effect of its own with its old-fashioned, classy decor and an amazing back patio for open-air dining. It is mainly known for its Mexican breakfast but you really cannot miss the chance of trying out its eggs. Tiztal café also offers dozens of flavorful scrambled omelets that will leave you wanting more.
There are several vegetarian options and a kids' menu with items like pancakes, scrambled eggs, grilled, lightly breaded Nuggets, and Quesadillas stuffed with chicken and cheese, all served with a side of potatoes and fruits.
Other popular dishes offered at the cafe include
Tiztal Chorizo Scramble — Made with your preference of 2 or 4 scrambled eggs topped with tomatoes, cilantro, onions, sour cream, and cheddar cheese.
Cheese Please Omelet — A fluffy 3-egg omelet stuffed with 2 kinds of melted cheeses of your choice.
Traditional Mexican breakfast staple called Chilaquiles — A dish of fresh tortilla chips topped with tomatoes, onions, eggs, cilantro, green salsa, chihuahua cheese, and a choice of chicken, steak, or chorizo, with a side of potatoes and toast. It is our personal favorite.
On the drinks menu, we recommend the Original Creamy Oatmeal Shake
If you're visiting in the summer or spring we recommend having your meal on their patio to enjoy to the fullest. Additionally, Tiztal café provides its customers with an option of private lot parking, Free Wi-Fi, and bike parking as well.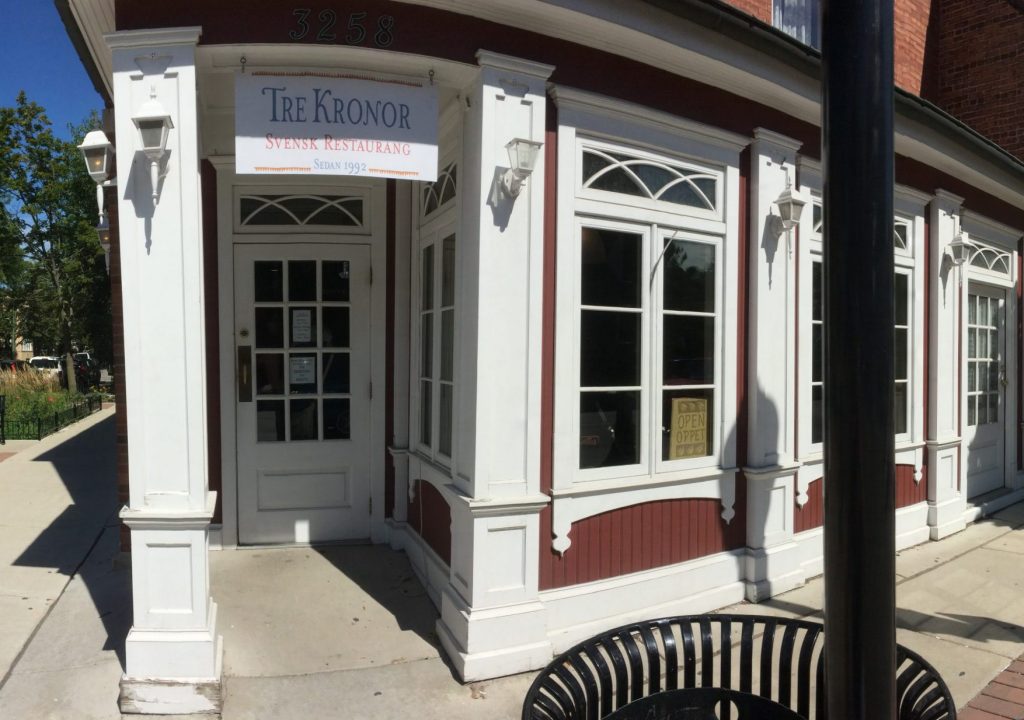 Being the only Nordic bistro in Chicago, Tre Kronor, Sited at 3258 W. Foster Ave. is a European-styled, old-fashioned café that guarantees its customers a meal they won't forget. With Scandinavian co-owners and chefs, Larry Anderson and Patty Rasmussen, Tre Kronor has been serving Chicagoans authentic Swedish breakfast delights since 1998.
The restaurant has the appearance of a French cafe in Sweden. They have a small open-air seating area available in the summer, with a capacity of seating around 15-20 people on 10 tables.
Tre Kronor specializes in serving a European-style breakfast with a touch of Chicago's element in it. The menu is limited and the visitors can choose from pastries, Swedish pancakes, homemade quiches, soups, waffles, and a variety of egg dishes as well. While all of this may sound normal, the presentation and ambiance of the restaurant along with an exceptional taste bring so much more to the entire experience.
We recommend that you try out their Swedish Pancake because this is something you might not see at every other cafe. They are stuffed with lingonberry preserves which gives them a unique flavor. Other dessert options available over here include vanilla hazelnut and apple danish.
Keep in mind that the restaurant opens at 9 AM every morning except for Saturday when it opens up at 8 AM. With a small garden seating, you will be having breakfast in an aesthetically pleasing environment making it one of the best restaurants in Chicago for breakfast.
Things to Consider Before Choosing a Breakfast Spot in Chicago
Following are a few essentials we highly recommend you consider before heading over for a breakfast in Chicago.
Price — When looking for a place to enjoy your breakfast, the first thing to consider is the price. It will be advantageous for you to pick a restaurant that offers value if you are dining out for a quick breakfast or brunch in Chicago. This doesn't necessarily mean picking a budget-friendly restaurant. It means picking a tasty meal that you will enjoy and be willing to pay for. You might be able to get the same meal from a local food stall for a cheaper price. However, the food at a good restaurant must be worth the price. For example, restaurants like Batter and Berries offer you a breakfast that is proven to be the best in town and worth the price.
Food Preference — The classification in the kitchen and the caliber of the raw ingredients are essential qualities to consider when picking a breakfast spot. Additionally, the restaurant must provide us with a special meal that we are unable to prepare on our own at home. One of the most crucial factors to take into consideration when choosing a restaurant in Chicago is that it should offer you something authentic to Chicago's culture. The Bongo Cafe is one such place you shouldn't miss if you want to try something Chicago-Style!
Ambiance — When opting for a restaurant to go have breakfast in Chicago for peaceful vibes, ambiance needs to be considered. Make sure the restaurant is not playing any music or isn't overly crowded. If you go to a restaurant that's densely populated, the ambiance will not be calm and peaceful. Go for a place that guarantees a relaxing environment for your breakfast. You can also choose to go on less rushy days and times.
How We Pick Our Recommendations?
Tourists require a good breakfast to fuel their travel plans because there is so much to do and see. Fortunately, the breakfast scene in Chicago is as well-known and diverse as the city itself. Our team is fond of eating and trying out new food. Based on our experience and travel to Chicago, we were able to list out and extract the best breakfast places with peaceful vibes in Chicago. To get a better idea, we have also surveyed and taken opinions from other travelers. This helped us list the preferences of the majority.
Editor's Pick: Heart Capturing Resorts In Illinois for Couples
Summing Up!
You'll find what you're craving in the Windy City, whether you're looking for a massive continental breakfast at a vintage diner or a hip cafe serving espresso, artisanal pastries, and house-roasted coffee. We've cut through the clutter to compile the most unique, peaceful, and cost-effective brunch spots around Chicago, giving you the definitive Chicago breakfast list.
Best Breakfasts in Chicago - FAQs
What are some of the best breakfast spots in Chicago?
Some of the best breakfast spots in Chicago include Batter & Berries, The Bongo Room, and Tiztal Café.
What is a cheap breakfast spot in Chicago?
There are several cheap breakfast spots in Chicago including Batter & Berries and Lula Cafe .
Where to find Mexican breakfast in Chicago?
Tiztal Café offers Mexican breakfast in Chicago.