Do you believe Joshua Tree could make an excellent choice for your next vacation? Well, we agree. Located in the High Desert of California, the place is home to the most exotic national park in the United States. There are many resorts in this area that provide top-notch service for tourists. So, in this article, we will let you know about the worthy resorts in Joshua Tree so that you can pick the best one for your stay.
These resorts will make your trip a memorable one. Along with the adventures of the city, you will also enjoy time at the resort. Plus, you can return to a comfortable room after a long day of fun and exploring. However, if you ever plan to visit Norfolk, VA, try these cheap hotels.
This is an excellent resort to book for your trip to Joshua Tree. Being in business for the past ten years, they have excelled in customer service and comfort.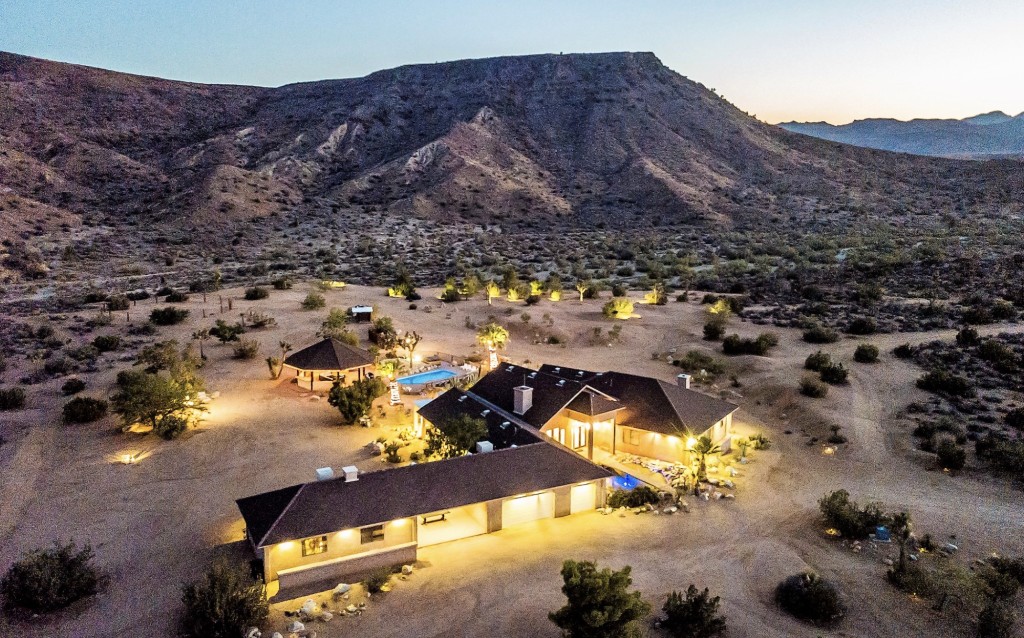 Located only 6 miles from the highway, you would not have to travel for long hours before making it to the resort. The impressive part is that they provide high-speed internet access throughout your stay. Consequently, your work will not suffer, even when you are away from home.
They have spacious, elegant rooms that have a French vibe with the decor. The aesthetics are eye-pleasing, and the rooms are comfortable. Moreover, you can also relax at the Spa, in the hot tub, or at the swimming pool.
Specialties: Continental Breakfast, 24/7 access to the swimming pool, Spa, and hot tub.
Next up, we have the Good House. The interesting thing is that Good House and Palm Springs Airport only have a short distance of 11.5 miles between them. Thus, you can get to the resort quickly from the airport to unpack your stuff. 
In addition, you will love the rooms at this resort. All of them have private patios, kitchenettes, flat-screen TVs, iPod docks, and high-speed internet connections. Thus, you can make the best use of these entertainment tools to make your stay memorable. 
Besides, you can immerse yourself in the outdoor mineral-water pool or the hot tub to give your mind some relaxation. They also have BBQ grills if you want to make a delicious meaty meal.  
Specialties: Day Spa, BBQ Grills, Mineral-water pool, kitchenette, and WiFi.
Castle House resides in the heart of Joshua Tree. It is very close to the Joshua Tree National Park; hence you can get there within a matter of a few minutes.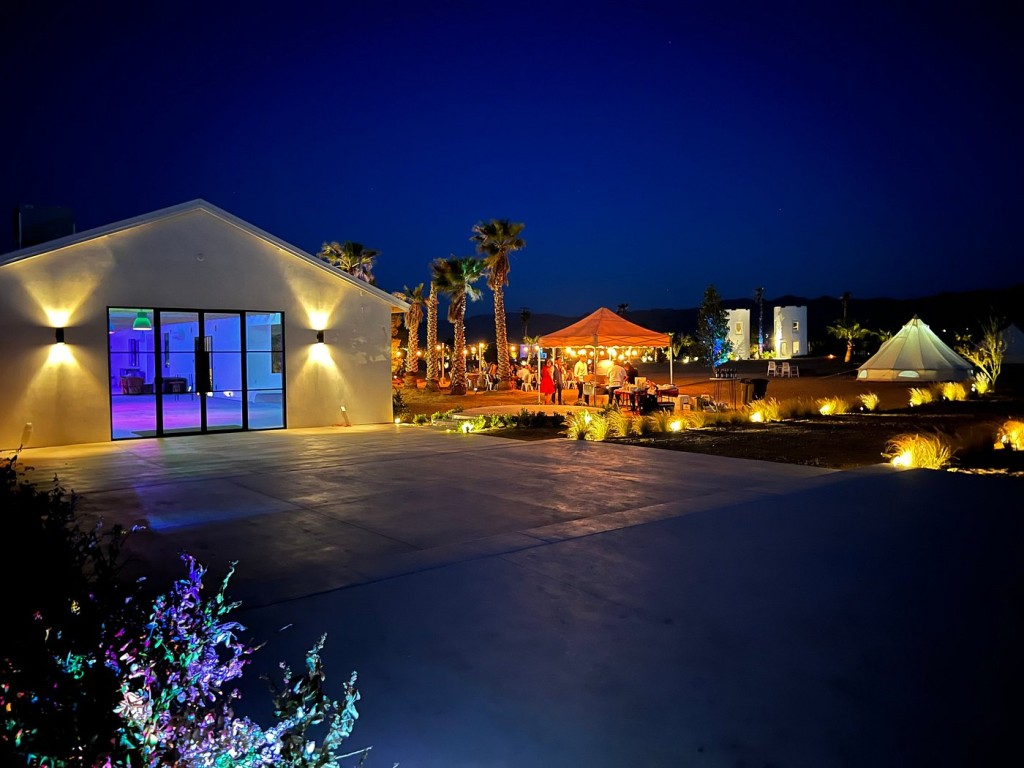 Furthermore, this resort is built on 12-acre land to give you the full resort experience. The place offers a natural atmosphere to freshen yourself up. And, it is tidy and clean as well. The bedrooms are comfortable and have all the basic entertainment facilities.
To keep you warm during the chilly winter nights, The Castle House has electric blankets for the customers. Hence, you can enjoy a good night's sleep. Their room service is commendable. Also, you can stay in the Castle Towers and discover a wonderful view.
Specialties: Allergy-free room, coffee/ tea maker, and private balcony.
Try this resort if you are looking for the top places to stay in Joshua Tree. Offering complimentary breakfast and large rooms, The Spring Resort will make your stay luxurious.
They have a day spa, mineral-water swimming pool, and rooms equipped with all the basic facilities. You can also enjoy a fresh juice while sitting under the glorious palm trees. 
Another interesting part? The Spring Resort has its boutique in the lobby. You can get premium skin/hair care products from the shop and must-haves like jewelry, hats, and so much more.
Specialties: Day Spa, mineral water pool, boutique, and cozy fireplace.
Also Read: The Best Known Hotels and Resorts in Florence – Italy
The resort has an ultimately chic exterior that gives off hip vibes. The place is full of vintage decor, making the perfect background for your holiday pictures.
Moreover, the rooms have private patios, aesthetic typewriters, and vinyl libraries so you can go back to the old times. And there is a mini-fridge to store your perishable food items.
Mojave Sands provides more tourist amenities, such as a communal yard, BBQ area, and a reflecting pool to indulge in coolness during the summer heat. Like every other resort in Joshua Tree, CA, you get a high-speed WiFi connection throughout your time at the resort.
Specialties: Mini-Fridge in rooms, private patios, and vinyl library.
You Will Also Like These Places
All the above-mentioned resorts are top-notch in their offerings. However, please keep your options open, so take a look at some more resorts in the city that you can book for your trip.
It is a premium resort that will revamp your stay with its quick service and amazing facilities. You can dive into this resort's mineral spring water pool to beat the heat. Moreover, the place lets you enjoy a starry night view at a peaceful spot. So, you can clear your mind after the day's shenanigans.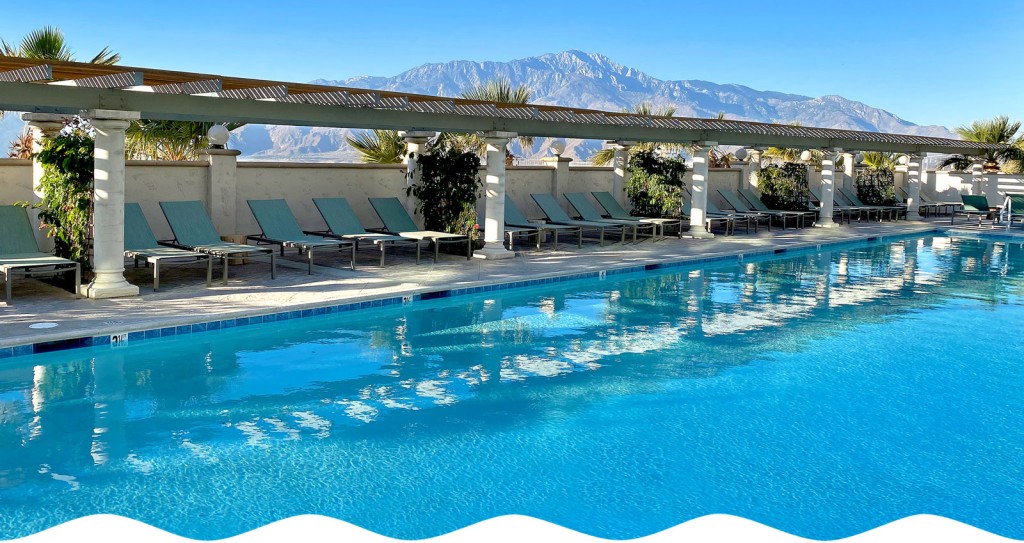 Plus, Azure Palm offers an authentic Himalayan Salt Room where you can truly connect with your inner self while the toxins flush out from your body. You will also have one of the most luxurious spa experiences here.
Specialties: Spa, Himalayan Salt Room, and parking.
This Moroccan-themed resort is a fantastic pick for your stay in Joshua Tree. Besides, they serve a top-notch breakfast every morning, which is rich in taste. It will impress your tastebuds, as well as fulfill your appetite.
Additionally, you get access to Far Infra-Red Sauna, Movie Library, Natural Spring Water Swimming Pool, Hot Springs Spa, and much more during your stay. The place is spacious and designed well to leave a mark on anybody who stays here. Also, the internet services will stay the same no matter where you are within the resort.
Specialties: Movie library, Infra-Red Sauna, and Spa. 
The O Spa and Resort
Get Directions
11740 Mesquite Ave, Desert Hot Springs, CA 92240, United States
PERFECT FOR: Modern Amenities
It is a chic resort with many amenities to ease your visit. You will experience the best of everything, whether it is art, music, or a simple conversation. 
The days are full of excitement and activities that you will enjoy. They have skilled massage therapists and healers who will rejuvenate your body with soothing massages. And, you always have the natural mineral waters for a refreshing time.
Specialties: Body massage, Spa, and natural mineral water.
Sagewater Spa is a hidden gem, loved by everyone who chose this place for their stay. You will have a flawless stay, thanks to the healing spa experience.
The place has contemporary rooms with upscale kitchens to make your stay easier. Plus, you get a DVD library, a Beautiful mineral water pool with 24-hour access, Gourmet BBQ Grill, etc. All these amenities will make your trip to Joshua Tree a memorable one.
Specialties: Spa, coffee makers, and massage treatment. 
Miracle Springs Resort
View Website
Get Directions
10625 Palm Dr, Desert Hot Springs, CA 92240, United States
PERFECT FOR: Great Italian Food
The Miracle Springs Resort gives off a modern vibe to make your stay pleasurable. Besides, this resort provides a glorious view of Palm Springs and Coachella Valley. It is perfect for taking a few beautiful clicks to remember your trip.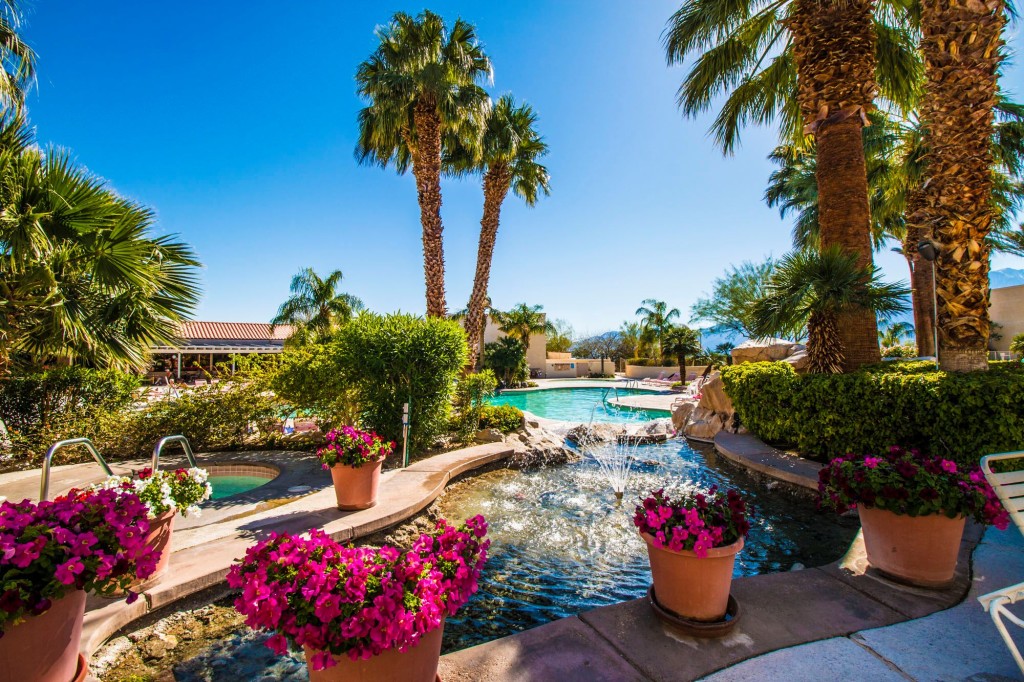 In addition, Capri Restaurant serves delicious Italian food in Joshua Tree. Plus, the rooms are super comfortable with plush bedding and private balconies. Thus, you will feel right at home. The place also has a relaxing spa and nurturing mineral water pool.
Specialties: Plush Bedding, private balconies, and premium Italian food.
Caliente Springs Resort
View Website
Get Directions
70200 Dillon Rd, Desert Hot Springs, CA 92241, United States
PERFECT FOR: Fantastic Golf Course
This is another of the top places to stay in Joshua Tree. Caliente Springs is a beautiful resort where you will have a luxurious stay. Plus, the place has a lovely staff who serve you throughout the visit.
Moreover, they offer exciting sports, like golf, and fitness classes where you can ease your body after a hectic day. On the other hand, you can also choose just to have a moment to yourself in the natural mineral water pool. The resort has an excellent spa facility to treat you to a great resort experience.
Specialties: Spa, fitness classes, mesmerizing view.
Recommended Read: Coming to Austin? Put these 5 exciting ideas on your to-do list!
Hope Springs Resort
View Website
Get Directions
68075 Club Cir Dr, Desert Hot Springs, CA 92240, United States
PERFECT FOR: Refreshing Pools
Hope Springs will give you a royal experience. It is the right pick for your getaway. Featuring rejuvenating Natural Hot Mineral Spring Water, you can soothe your soul with it.
Plus, you can have a relieving spa time at this resort to kick away all the physical tiredness from your trip. In addition, the rooms have comfortable king-size beds to give you a top-class hotel experience. 
Specialties: Spacious rooms, mineral spring water, and so on.
Two Bunch Palms
View Website
Get Directions
67425 Two Bunch Palms Trail, Desert Hot Springs, CA 92240, United States
PERFECT FOR: Therapeutic Massage
This resort is only restricted to people 18 and above. Thus, the perfect place to relax from the daily hustle of life. In addition, do try the therapeutic massage.
Moreover, the rooms are splendid and offer a nice view of the outdoors. The resort has three types of rooms; The Grove and Desert, The Springs, and Suites. Each of these is super comfortable.
Specialties: Luxurious rooms, Spa, and exotic views.
How Did We Choose These Resorts?
A few team members from HopDes personally visited the resorts and inspected their quality standards and offerings. We placed each of these resorts on the list after they met our criteria for the best resorts. Thus, you can pick any of the resorts without any worries.
Also, please read our guide on the best Western Hotels in Laguna Beach to make your stay comfortable.
Conclusion
Finally, this was all about high-class resorts in Joshua Tree you can pick for your stay. All of the above resorts are great and offer all the amenities a good resort should have. Moreover, most of them have spas, something that will improve your stay.
So, make sure you select the right resort that meets your demands well. Have a safe trip!