To find the most diverse place in Texas, go no further than the capital city of Austin. Austin is packed with cultural attractions, so tourists will not be bored throughout their stay. Choosing which sights to see and which to save for a return trip is the biggest problem of a trip to Austin, Texas. There is so much to see and do in Austin that most visitors wind up coming back at some time. Let us assist you in selecting the finest fun activities in Austin for you and your family.
5 Fun things to do in Austin, Texas
To assist you in organizing your next vacation in Austin, we have researched and compiled a list of the top attractions in the region. There are many things, from a robust arts scene to unusual outdoor hobbies that make Austin odd and interesting.
A fire in 1881 destroyed the first Texas State Capitol Building, but its replacement was listed on the National Register of Historic Places in 1970 and named a National Historic Landmark in 1986. The 80-piece welded-zinc Goddess of Liberty monument stands outside the 392-room building. It has since become one of the most illustrious state capitals in the United States. The Texas legislative body meets in the Senate and House chambers of the State Capitol, and the Governor's office is located here as well.
Architecturally, the building is representative of the Italian Renaissance style of the 15th century, with its massive granite columns and spherical granite dome. The Texas State Capitol has a striking resemblance to the United States Capitol at first view. When considering both height and land area, it is 15 feet (4.5 meters) taller than its equivalent in Washington, D.C. Convicts and immigrants worked together to construct it in the 1880s, and it was funded by the sale of around 3 million acres of land (more than 1 million hectares). Since then, it has served as Texas's de facto capitol.
Learn about the building's unique history and get a glimpse inside by taking a tour. Explore the pristine terrazzo flooring and take in the rotunda's star-studded ceiling. As a bonus, you should go around the outside area. Various memorials, such as those honoring Hood's Brigade and the Heroes of the Alamo, as well as a tiny Statue of Liberty, adorn the capital grounds.
There is no fee for entering the structure. You have the option of taking a free tour with a guide or exploring on your own. There are scheduled, staggered times for the guided tours. Daily tours depart from the South Foyer of the Capitol Building every 45 minutes. The surrounding nine hectares (twenty-two acres) of landscaped grounds are also open for self-guided exploration. We recommend this place for someone interested in learning the political history of Austin, TX.
The building's remarkable beauty and imposing stature make it notable. The view of the capitol from any building must be unobstructed. Do not expect to find any restaurants or cafes here; instead, pack a lunch and enjoy it in the tranquility of the grounds. The Texas State Capitol building is located in downtown Austin, only four blocks south of the University of Texas. Its address is 1100 Congress Avenue, Austin, Texas 78701 to be more specific.
Recommended Reading: The Top Most Gorgeous Waterfalls In Connecticut
Zilker Metropolitan Park is widely regarded as the city of Austin's favorite park. The 358-acre site is also home to one of Austin's most popular tourist destinations: the Barton Spring Pool. Across Lady Bird Lake from the city center is where you will find the park. Its exact location is 2207 Lou Neff Rd, 78746.
The size of the pool itself is almost 3 acres. Underground springs provide the water that keeps the pool a constant year-round 68°F to 70°F. There are wildflowers all over the hills. Besides, one is truly amazed at the hiking paths that pass over quaint footbridges and along bubbling brooks.
All day long, you may find something fun to do here for you and your loved ones. Live shows and other attractions are available throughout the year. When the holidays roll around, the Zilker Holiday Tree is a sight to see. Rather than being a single, solid structure, this 155-foot (47-meter) "tree" is made up of 39 streamers that support more than 3,000 light bulbs in all colors. Austin locals have been treating themselves to this amazing show for decades. Grassy places for playing, picnicking, or sunbathing surround the pool, the deepest part of which measures 18 feet.
It is also possible to hire canoes and kayaks. More than a hundred local, national, and international bands perform at the Austin City Limits music festival every October at Zilker Park. The Zilker Park Kite Festival, which has been going strong since 1929, is another fun event for the whole family to enjoy on the first Sunday of March.
It is possible to spend a pleasant half-day here sightseeing. The Zilker Zephyr, a tiny train, is a great way to establish your bearings while you explore the park. The routes are picturesque and main level, making them ideal for hiking and biking. About seven miles (11 kilometers) in length, they wind their way through the park and along Lady Bird Lake, a 470-acre (190-hectare) lake that cuts through the heart of Austin. Zilker Park Boat Rentals has family-sized canoes available for rent.
There is no cost to enter Zilker Park, although certain attractions inside the park do have admission costs. For example Zilker Botanical Garden entrance fee:
$1 for kids 3-12
$2 for Austin locals 13-61
$3 for Non-Austin residents
$1 for Seniors
Entry at Barton Springs Pool is $4 for adults and $2 for children ages 11 and under. On Saturdays and Sundays, parking in Zilker Park will cost you $5. The hours of operation are as follows: Monday through Friday, 8:00 a.m. to 4:00 p.m., and 3 p.m. to 8:00 p.m., for Special Events.
There is no need to make a reservation in advance, although the hourly rates are high. Barton Springs Pool is 68 degrees all year round because it is heated by subterranean springs (20 degrees Celsius). Bring food with you, since there are not many options for eating on park grounds.
Must-Read: Superfrico Las Vegas: An Amazing Restaurant In The Heart Of Sin City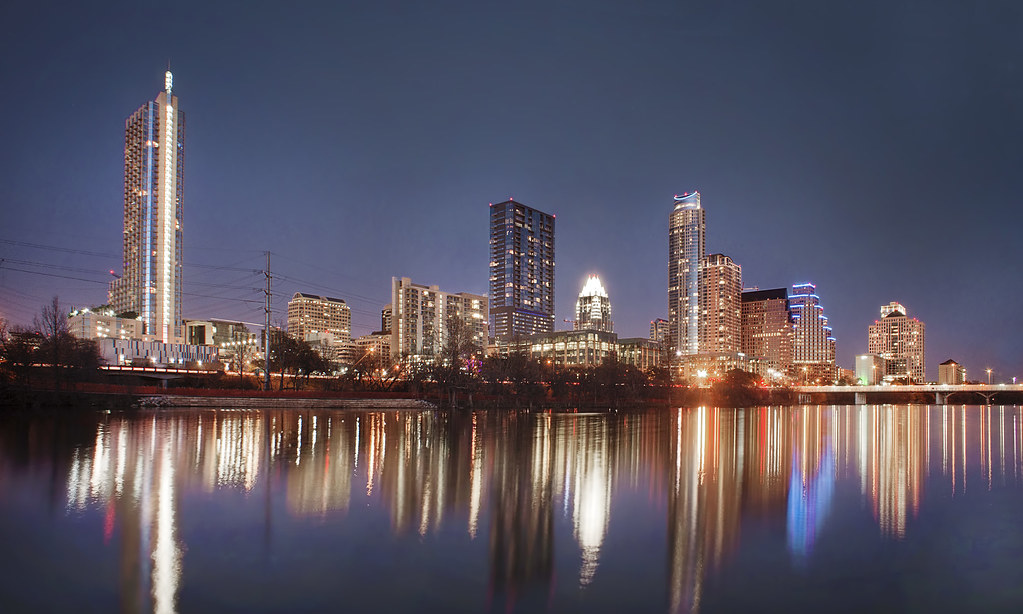 Lady Bird Lake was created artificially and is now a source of civic pride for the Austin people. Spreading around 190 ha (470 acres), it serves to precisely divide the city in half. Lady Bird Johnson, a former First Lady of the United States and current resident of Austin, constructed beautiful gardens along the water's edge that are open to the public. The lake was named after her because of the positive impact she had on the city's reputation in the 1970s. This lake is located at 1820 S Lakeshore Blvd, Austin, TX 78741.
It is ideal for paddling a canoe or kayak since motorized boats are prohibited (except under 5 horsepower electric engines). Largemouth bass, redbreast sunfish, and carp all thrive in the area, making fishing a popular pastime. The number of fish you can catch and retain in a single day is restricted.
With the city skyline usually in view, canoeing on Lady Bird Lake is an experience like no other. You may follow one of the official paddling routes around the lake, or you can go out on your adventure. Both Barton Springs Pool and Deep Eddy Pool, which are spring-fed and accessible year-round, are within easy reach. Pick from any of the city's half-dozen bike rental locations and pedal away, whether for an hour or the full day. The lake is off-limits to swimmers.
Paddleboards, canoes, and other small boats may be rented from a variety of locations.
Free public access to Lady Bird Lake is accompanied by equipment rental fees from a variety of lakeshore establishments.
Under the Ann W. Richards Congress Avenue Bridge, which connects downtown Austin with the neighborhood of Bouldin across the lake, dwells the world's biggest urban bat colony. There are around 1.5 million bats in this colony, and they are most active between March and November, especially on hot, humid August evenings when there is a good chance of finding insects to eat. Have your camera ready to capture this bizarre and wonderful sight as the bats spread out in gigantic columns over the Austin skyline. With such a spectacular view, and exceptional nature, we truly found it to be one of the best fun things to do in Austin, Texas.
Editor's Pick: 7 Best Beaches in Destin Florida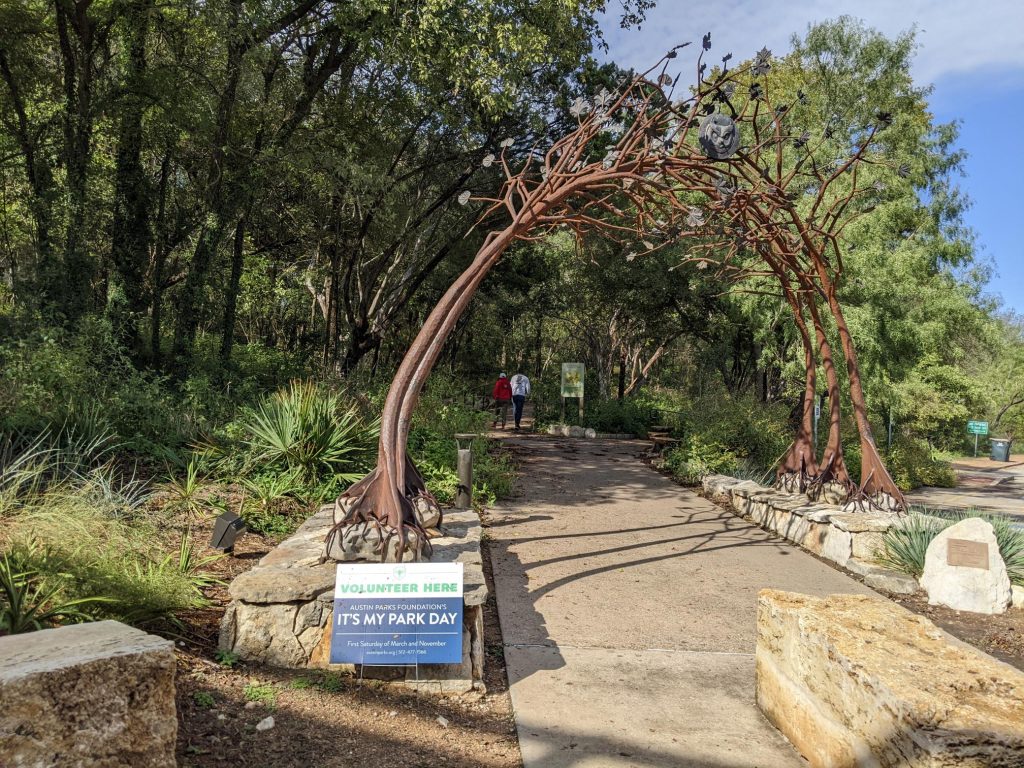 The Austin Nature and Science Center is a great place to spend some time outside if you are seeking extra entertainment options. Its goal is as straightforward as it is noble: to raise people's awareness and affection for the natural world. Numerous visitors, educators, and students of all ages have benefited from the Austin Nature & Science Center's exhibits, events, and recreational opportunities since the center opened in 1960.
It is located on the western side of Zilker Park (2389 Stratford Dr, Austin, TX 78746) and is committed to scientific inquiry into the natural world. Preschoolers, school-aged children, teens, and adults can all participate in a wide variety of exciting and educational events at the Austin Nature & Science Center, which include anything from butterflies to cave exploration.
While visitors are welcome to go out on their own to walk and explore, we recommend they participate in one of the organized events instead. There will also be a naturalist class, animal displays, and a fossil dig. Zoos are great places for people of all ages to learn about and interact with a broad range of fascinating animals, the Birds of Prey, Small Wonders, and Mammal Enclosure exhibits. The Austin Nature & Science Center (ANSC) is a wonderful place for incredible creatures.
You do not have to pay anything to go in, but you will need to make a reservation. Typically, there is an enrollment fee and a registration deadline associated with educational camps and programs. On rare occasions, such as federal holidays or when special activities are being held in the neighborhood, the facility may be closed to the public. Under the MoPac bridge, parking is accessible on Stratford Drive. Visiting hours are Monday through Saturday from 9 am-5 pm and Sunday from 12 pm-5 pm.
A visit to the Austin Nature and Science Center is a necessity if you are the parent of a future environmentalist or naturalist. All members of the family may have a good time, but kids of all ages will feel a unique connection to the enchantment it carries which is why we recommend it as a top fun thing to do in Austin, TX.
The Ann and Roy Butler Hike-and-Bike Trail at Lady Bird Lake is a verdant urban trail that winds along the lake's shore and provides excellent views of downtown Austin's skyscrapers, neighborhoods, ballparks, and cultural landmarks. The 1.3-mile gap along the south shore was completed in June 2014 when construction on the Boardwalk segment of the Trail was finished, and the Trail now serves the city in a new capacity as a means of mobility for the area's expanding downtown.
It is a great spot for a stroll, a trek, a bike ride, or just relaxing and taking in the scenery. The 10-mile route is a major tourist attraction, with over 2.6 million tourists annually. In addition, it gives those who live outside of the city another option for getting into and out of the metro area. It is located at 900 W Riverside Dr Austin, TX 78704.
The endpoints of the trail are Longhorn Shores Park at S. Pleasant Valley Rd. and Eilers Park at Deep Eddy Ave. and Foster Ave. Zilker Park, on the western end of the route, and Guerrero Park, on the eastern end, are two of the city's most popular parks and leisure places. This beautiful tree-lined walkway also connects you to Lamar and Waller Beaches. As the sun goes down in the summer, millions of bats make their way across the sky from their home beneath the Congress Avenue Bridge, which is a special feature of the path.
There is no entry fee and the trail is open from 5.0 am to midnight, all days of the week.
This beautiful 10-mile circle around Lady Bird Lake has several attractive boardwalks from which you can take in views of the city skyline. You may stop at any of the rest stops along the road to use the toilet, fill up your water bottle, or dispose of your pet's waste in the appropriate containers.
Also, check out the best hotels in Amarillo, Texas!
Things To Consider Before Going To Austin, Texas
The following considerations should be made in advance of your trip to Austin, Texas:
Cost of Fun Activities: The availability of financial resources is the single most important consideration before beginning any of these activities. The Texas State Capitol, Zilker Metropolitan Park, and the Austin Nature & Science Center are all fantastic free alternatives for visitors on a budget. However, if you do not have to worry about the cost, We suggest canoeing on Lady Bird Lake and checking out Zilker Botanical Garden.
Best Time to Visit: It is a tie as to when is ideal to go to Austin, Texas. The nicest weather and festivities in Austin may be enjoyed from March to May and September to October. You should come during any of these two seasons because of the following reasons. Temperatures in the low 70s and mid-80s are typical from March through May, which is a welcome change from the sweltering heat and humidity of the summer. Music fans should schedule their trip to Austin around March when the city stages the annual SXSW music festival. In April, wildflowers blossom in full force, making it the ideal time to visit Zilker Park's Barton Springs Pool. When the University of Texas has its commencement ceremony in May, the city becomes a hive of activity, with activities happening constantly throughout the day and night. Also great weather-wise are the months of September and October. The low 80s to high 90s are more typical, but the humidity is lower and there is enough rain to begin the cooling process. Brilliant autumn foliage colors, a somewhat less crowded, and a jam-packed events schedule (Austin City Limits Music Festival, Here and There Festival, etc.) will keep you occupied.
Events and Activities: In Austin, vacationers may partake in anything from outdoor adventures to musical festivals. Plan out your activities and make sure you get everything that has to be done. It would be appreciated if, during your stay, you could patronize a few of the area's restaurants and stores to help boost business and show your support for the local economy.
Recommended Reading: Exploring The Top 9 Hotels Of Austin, Texas
How Do We Pick Our Recommendations?
Professionals have picked these suggestions after considering several factors. We did some investigating and asked around, and settled on these outstanding Austin pursuits. We do our best to provide you with plenty of different choices, and we also take into account the feedback of our other visitors. We have carefully curated a diverse assortment of activities to meet the needs of visitors of all ages and interests. We believe that any of the places we have included would make for a wonderful day trip whether you are traveling alone, in a couple, or with a big group of friends and family.
Final Word
Use our suggested itinerary of exciting things to do in Austin as a starting point for your explorations. All across Austin, one may find stunning sights and exciting activities. Please come and witness for yourself what a fantastic place this city is.
Things to do in Austin, Texas - FAQs
Do you have any suggestions for great family-friendly destinations in Austin?
The Austin Nature & Science Center is a fantastic destination with plenty of fun things to do for all ages. Also, Zilker Park is a fantastic family outing option.
Which destination in Austin would you recommend for the whole family?
Canoeing around beautiful Lady Bird Lake is a great way to spend a sunny day in Austin.
What fun places in Austin can I visit with my date?
The Ann and Roy Butler Hike-and-Bike Trail is a great place to go on a date.
Where can I get affordable lodging in Austin?
Super 8 by Wyndham Austin North/University Area and Hampton Inn & Suites Austin are two of the most affordable lodging options in Austin, TX.