You have had a wonderful time at the hotel and are ready to check out. To some extent, the process of checking out is determined by your destination. Checkout procedures at hotels might vary widely, but they need not be too complex. We have been to several places in the USA including Fort Lauderdale, The Hamptons, South Padre Island and other parts of the world. From our experience, let's examine the simplest methods for leaving a hotel room.
How to Check Out of a Hotel?
You have undoubtedly seen how crowded it gets at the hotel lobby desk at about 11 am. Did you realize, however, that this is usually unnecessary? Especially when traveling internationally, the hotel you stay at will have a significant impact on the checkout procedures available to you. For instance, compared to international hotel chains like Hilton and Marriott, the number of checkout times available at a locally managed bed and breakfast in Italy is likely to be lower. The following are a few of the most convenient ways to finish off your hotel stay.
Preparing for Check-out
Our team has been to several hotels in the USA as well as other parts of the world like Florence, Italy. After a thorough evaluation, we found out that these are the essential preparations for checking out.
Do Not Leave The Credit/Debit Card at the Front Desk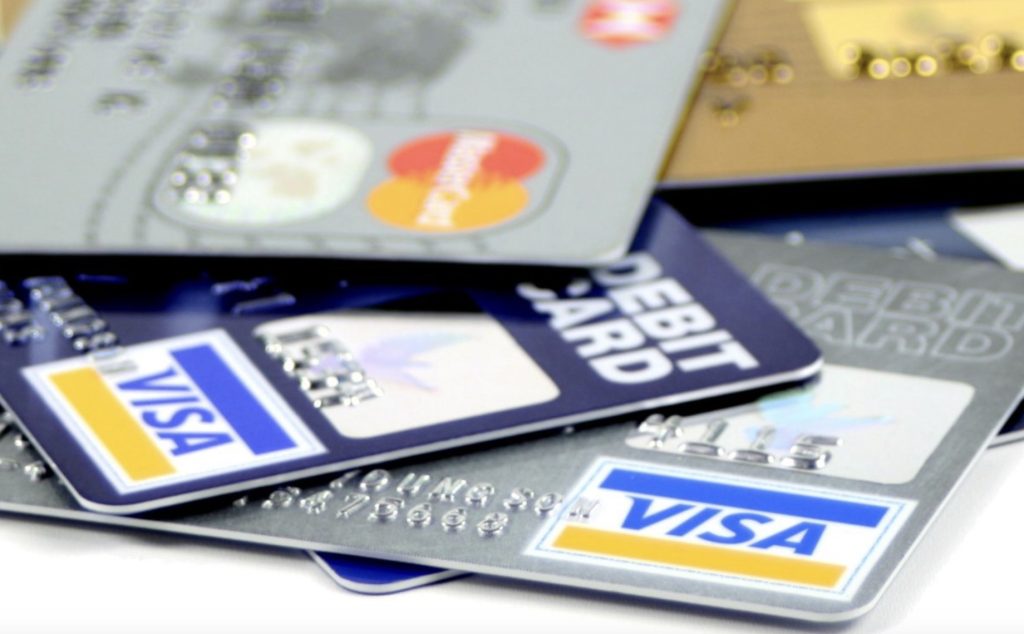 There is a significant opportunity for fraud if a guest checks in and leaves their debit card at the front desk. If someone steals money from your debit account, it is unlikely you will get it back. Credit card fraud, on the other hand, is often disputable and subject to a full refund. Check whether a driver's license or another form of identification may be used in place of a credit card or debit card upon check-in. Certain hotels may only take credit cards or debit cards as payment.
If the hotel you are staying at insists on keeping a card, you should speak with a manager. Inquire with the management whether you may make a cash deposit instead of using a credit card. The deposit should be documented in some way.
Some hotels may also accept payment using the online payment service PayPal. A bank or credit card is unnecessary here. Payments made using PayPal may incur extra costs at certain hotels.
Verify the Checkout Time
There may be a fine for an early or late checkout at some hotels. Pamphlets and signage in guest rooms, as well as literature at the front desk, will often educate guests about the hotel's standard checkout procedures. You may also use the internet to research available checking options.
Each hotel has its regulation about when guests must leave. When checking out, you could, for instance, be allowed to leave your room key behind. Check-out procedures should be available in the room or online; otherwise, guests should contact the front desk. Find out whether there are any fees for leaving early or staying late at the hotel.
Suggested Reading: These Rhode Island Resorts Are Known for Comfort and Service
Hotel's Policy About Additional Penalties
Penalties, gratuities, and fees are handled in a variety of ways by various hotels. You may get a full inventory of them at the hotel you are staying at by looking them up online. If you want more details or an explanation, just ask the front desk.
Undercover tip verification requires a request for an itemized receipt. The receipt must provide an itemized breakdown of all gratuities. When a gratuity is already included in the price, you should not leave another tip;
Common hotel charges include a price to replenish the minibar (in addition to the cost of minibar products), a fee to use the fitness center, a fee to store luggage, and a fee to access the Internet in public areas.
Schedule Your Airport Transportation in Advance
If your hotel has a shuttle service, be sure to reserve a seat when you check-in. Shuttles might be crowded, and the distance from the airport can have a significant influence on the arrival time. Some guests are used to Uber and know that it will arrive in less than ten minutes whenever they call from their house.
The hotel's taxi service probably will not provide the lowest rates, but the driver will do everything he can to accommodate you since he knows the hotel is a reliable source of income.
Set an Alarm
It is a good idea to set a few alarms if you tend to sleep a lot. Keeps the alarm clock far from the bed to prevent accidentally turning it off. Make sure you give yourself plenty of time to gather your things and get to the front desk on the day you want to check out.
A complimentary wake-up call service is provided by several hotels. When our team visited resorts in Illinois, we were super impressed with the light wake-up call service offered to us. Make sure you are reminded to check out by calling the front desk the night before.
Getting Ready to Leave Your Room
It is simple to lose track of things you have stashed away in cabinets or drawers. You could have subconsciously tossed something into one of these slots since it is where you are used to putting things. Before departing, make sure you have everything you need, and pack all of your belongings.
It is very uncommon for people to forget to bring or leave behind essentials like towels and grooming supplies when they move out. Make sure nothing has been knocked to the ground and covered by the towels on the floor by moving them about.
Inconspicuous storage can be found in unexpected places, such as on the upper floors. Objects may have been pushed beneath the bed or behind it. Chargers can still be connected to outlets, particularly those buried beneath the furniture. Inadvertently leaving belongings on hotel shelves among the assortment of trinkets and knick-knacks might be a hassle.
When you are ready to go, please bring your room key(s) to the front desk. Get all of your stuff together at the door of your room. If you need to remember your room number, do so. When leaving, the front desk agent will often request your room number and room keys. It is standard practice at certain hotels to have customers leave their room keys (typically magnetic card keys) behind when they check out.
Put all of your belongings near the door of the room to be vacated so that you can easily spot anything you forget. Verify the room one more time before departing to check out at the front desk.
Using the Mobile App to Checkout
Hyatt is one hotel company that has created a fully functional smartphone app. You may use them as digital keys and to do digital check-in and check-out. You launch the program just as you are getting ready to go. There, you may see your total and choose a convenient time to leave. Hyatt allows you to accomplish this in advance, so you may finish up at 8 a.m. and check out at noon. As long as you have not officially checked out, you may use your room key as usual.
Recommended Reading: Exploring The Top 9 Hotels Of Amarillo, Texas
Call the Front Desk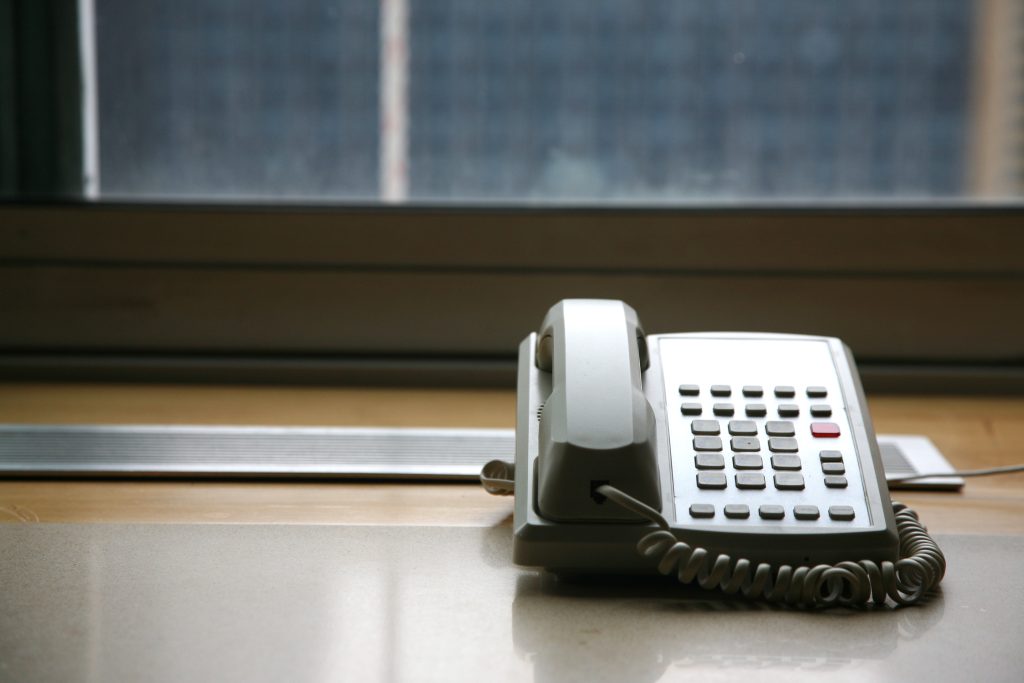 The use of the room's telephone is another typical checkout option. This method avoids a trip to the front desk, albeit it may result in a lengthier wait time during peak hours. If you want to check out over the phone, you will need to have your details on file with the hotel just as if you were using any other method. You may review your bill with a member of staff, and then they can email you a copy of the bill.
Using TV to Checkout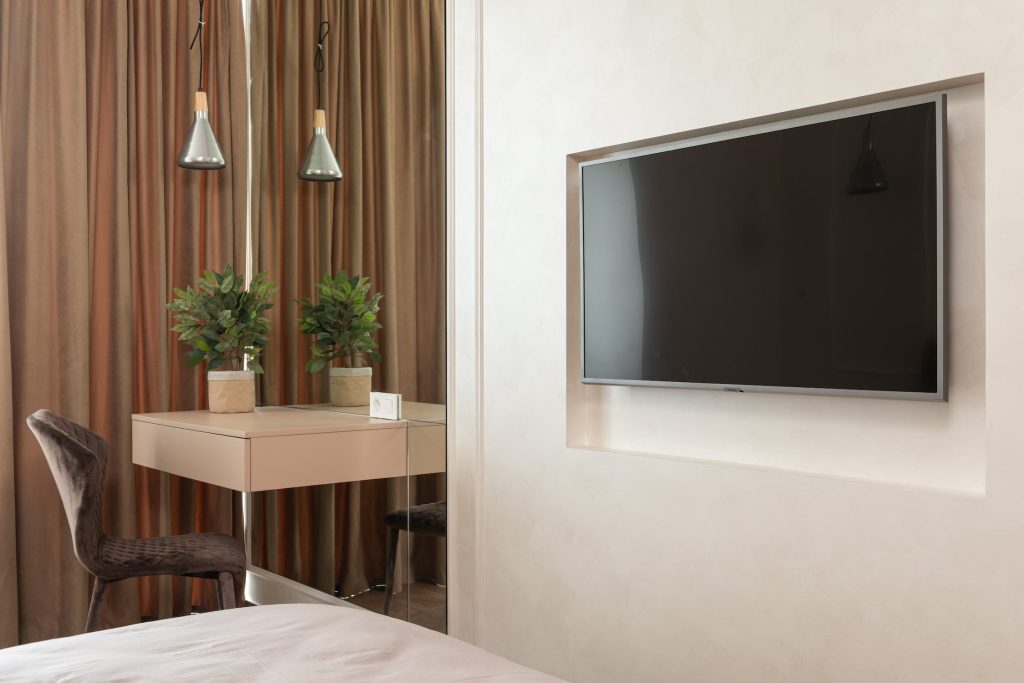 The usage of television as a checkout device is not as widespread as it once was, although it is still possible in some hotels. Checking to check whether your TV has this capability is always a good idea. If so, you may verify your total on the TV and go through the checkout process independently of any human assistance.
Get Yourself Down to the Front Desk in Advance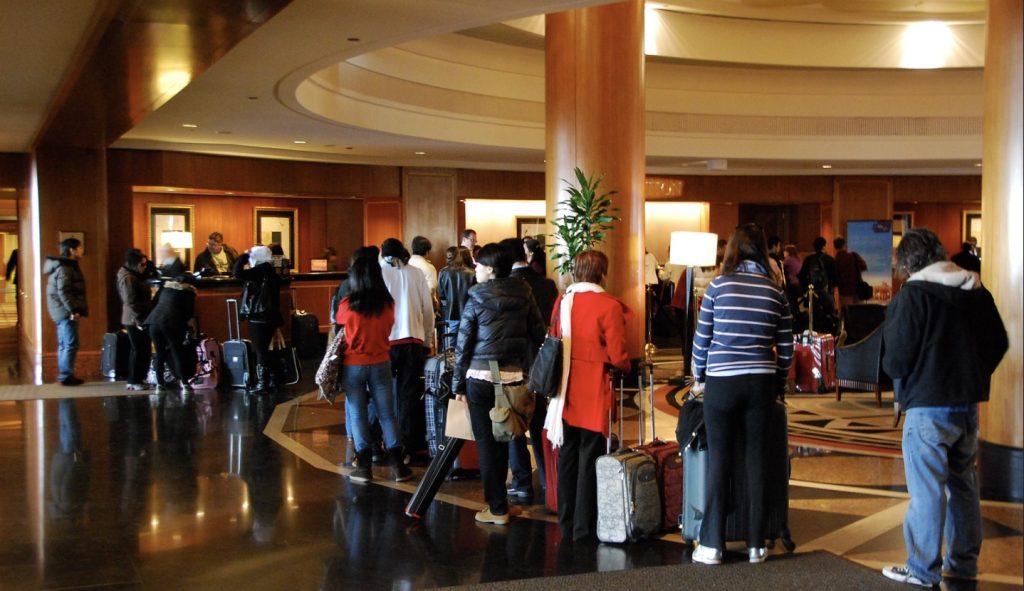 Some hotels still need you to physically go down to the front desk with your key to check out, despite the prevalence of electronic check-out. It is best to plan on checking out between 10 AM and 12 PM. There will be the most people and the longest queues. If you want to avoid the crowds at checkout, you could choose to do it early.
You may be wondering what the procedure is for an early hotel check-out. It is possible that you will not have to depart the moment you leave your room. To avoid losing your keys, some hotels may let you check out early. As a result, you may escape the crowds without having to sacrifice your personal space.
Leave the Hotel
Another choice is always to leave, and it is one that huge hotel companies usually provide. Check-in at hotels belonging to the Hyatt, Hilton, IHG, and Marriott groups involves providing a credit card number and a deposit. It is usually sufficient to just exit one's dwelling.
This is the simplest approach, but it also contains the greatest possibility for mistakes. Shake up the minibar by mistake and lose a bottle of wine? Do you need a food and drink allowance? If you leave without checking out with the front desk, you should review your bill carefully and get in touch with customer service if there are any discrepancies.
After you have finished your stay, the hotel will mail you a bill. Please verify that they have the right email address for you. The hotel's website or mobile app should also list the associated fees.
Earn the Hotel's Elite Status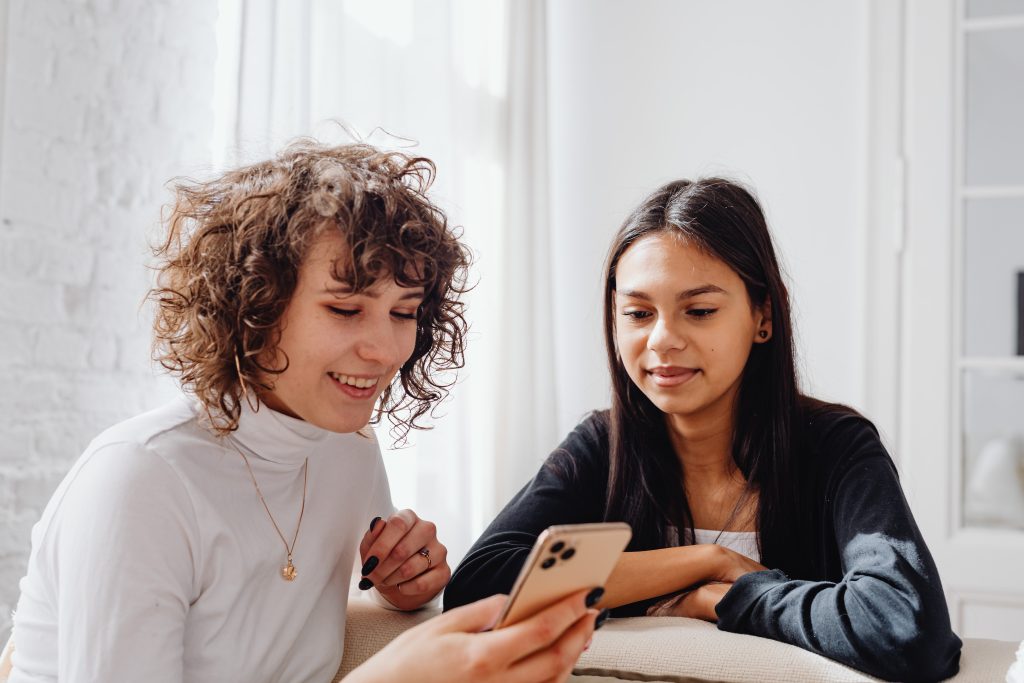 Last but not least, you might try to smooth over any possible annoyance by working your way up to the hotel's elite status. Separate workstations are available for elite members in hotels like Hilton, Hyatt, Marriott, and IHG.
The wait times at these counters are often substantially lower than at other locations since they cater only to the demands of VIPs. You may get hotel elite status with several different credit cards, even if you do not travel often. They will allow you to use the member-only check-in stations.
Avoid These Mistakes at the Hotel Checkout
Even seasoned travelers might be caught off guard by the hotel check-out procedure, particularly if they have to scramble about in the dark to pack for an early departure. Here are some of the most frequent errors made by hotel guests, along with suggestions on how to prevent them and get the most out of your hotel stay.
Forget Something at the Hotel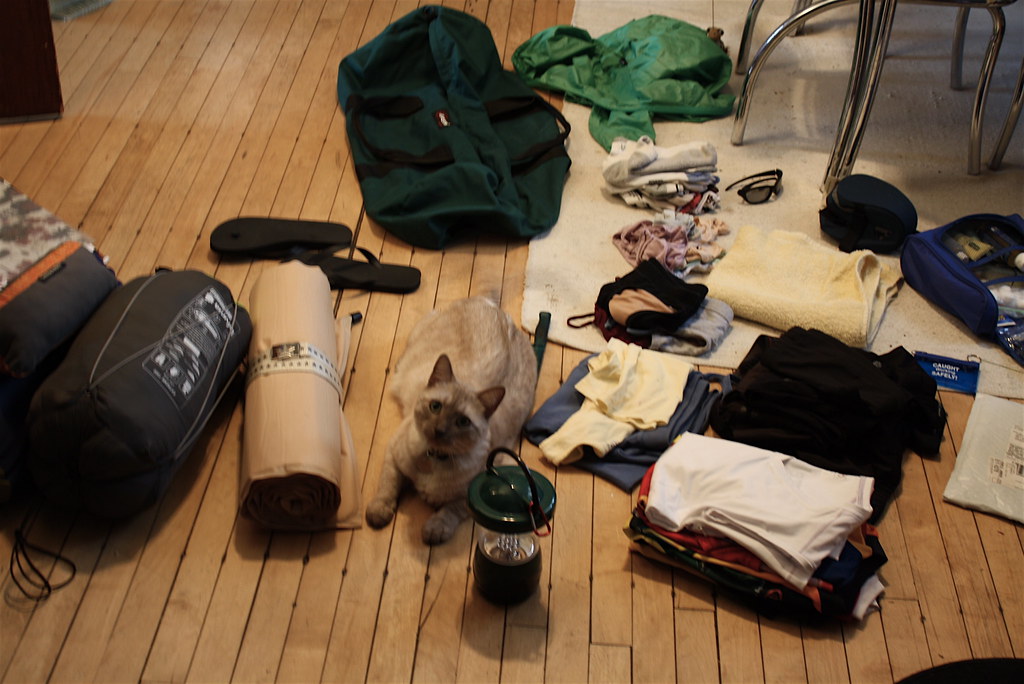 It is not uncommon for tourists to leave their toothbrushes in the bathroom sink or their phone chargers in a wall socket. The night before, when you will not be in a rush, pack as much as you can. When it comes time to check out of your hotel, give the room one last look. Look beneath the bed for dropped items, open the shower curtain, examine the power points, and unlock the safe.
The safe may be opened without anybody noticing if you put one of your shoes in it the night before, a tip that has been passed down from seasoned travelers. One last thing you may do before leaving the hotel is to check your pre-trip packing list to make sure you haven't forgotten anything.
Forgetting to Leave a Tip
Remember to thank your dedicated (and likely underpaid) maid before you leave. The front desk may provide change if you do not have any smaller bills with you. Depending on local customs and how well you kept your room, you may want to leave the equivalent of $2 to $5 every night.
Time Constraints
Exit the elevator, deliver the keycard to the front desk clerk, and you will be checked out of the hotel in less than a minute and a half. You should not bank on it, particularly if you are staying in a major hotel that often hosts meetings and/or tours. At such hotels, check-out times tend to be quite busy, leading to long waits in the queue. Make sure to give yourself plenty of time to check out if you are using public transportation, such as a plane or train, to your next destination.
Overstaying
To prepare rooms for the next visitor, most hotels request that guests vacate the premises by 11 a.m. or noon. Know the hotel's cut-off time so that you may make preparations properly. If you require a small extension, please contact the front desk as far in advance as possible to see if they can make the necessary arrangements. Staying in your room past checkout time will cause problems for the housekeeping staff and may result in additional charges.
Conclusion
The process of checking out of a hotel is straightforward, but there are several hidden costs that may add up if you are not cautious. After giving over your keys and paying for your stay, always get a receipt that details your charges. Avoid any unnecessary fees by leaving a credit card as a deposit instead of a debit card and by double-checking your checkout time the night before you leave. When getting ready to go, double-check that you have everything you need. Check all storage areas for long-lost objects.
Editor's Pick: Visa-Free Travel: A Comparison of the Most Powerful Passports
How to Check Out of a Hotel? - FAQs
Is it possible to depart a hotel without checking out?
Yes, this may be the case at times. Inquire at the front desk about any applicable exceptions. If you are looking to save some time and effort, some hotels allow you to check out without returning your key to the front desk.
Can I checkout by using the mobile app?
Yes. Some hotels have developed completely working mobile apps for checking in and out.
Can I ask the hotel staff to give me a wake-up call?
Yes. Many hotels provide complimentary wake-up call service to their guests.
Which is the best time to check out if you want to avoid the crowd?
Because of the high volume of individuals that pick those hours, you should schedule your appointment for a time other than 10 a.m. to 12 p.m.