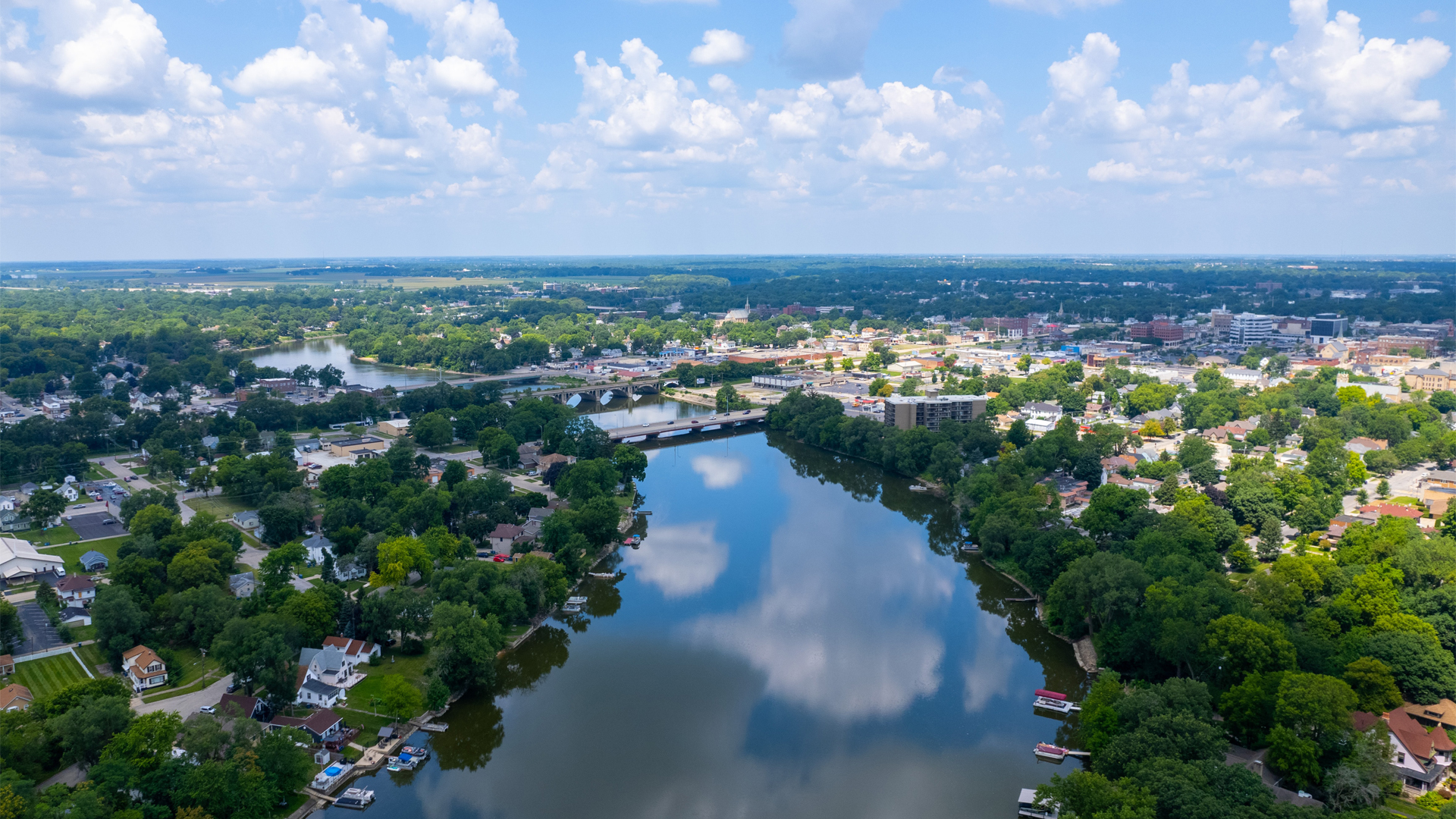 Known as the third best city to live in America and the best city to live in Illinois, Naperville is located in the western suburb of Chicago, Illinois. Apart from living there as a resident, Naperville offers numerous fun activities in case you wish to visit and tour around the city. Whether you're a history buff, outdoor enthusiast, or foodie, there are plenty of activities to keep you entertained. From exploring the Naperville Riverwalk to visiting world-class museums, the city has no shortage of attractions. So, pack your bags and get ready to discover all the wonderful things that Naperville has to offer
Explore the Best of Naperville: Top 7 Things to Do
Here are some experiences that could leave you with memories for a lifetime on your visit to Naperville.
Also known as the 'Crown Jewel of Naperville', Naperville Riverwalk was built as a commemoration of the city's 150th birthday in 1981. The residents relentlessly participated to make this site a major attraction of the city, and did so successfully. The Riverwalk is an outstanding work of art featuring fountains, bridges, recreational facilities, brick paths expanded on 1.75 miles and lots of activities for adults and children alike.
When it comes to having fun with your loved ones, Naperville Riverwalk has a lot to offer. In fact, it wouldn't be an exaggeration if we said you could experience bits and pieces of the entire Naperville city here in Riverwalk.
If you are taking your children along, Jaycees Playground would be a great option.
Some fun amenities in this playground include swings, slides, wiggle ladder, centipede climber, as well as Braille and sign language panels for children with special needs. A day at Jaycees playground with your children could be everything you need to unwind from the exhaustion of life and have some quality time with your family.
The fun does not stop here! Naperville Riverwalk boasts an abundance of other attractions and activities such as Dandelion fountain, Shanower Memorial, Paddleboat Quarry and Fishing Pier, Riverwalk eatery, Centennial Beach and Grill, to enumerate a few. All the features of this Naperville landmark are exclusive and unique, catering to people of all ages and genders. In total, there are about forty-eight attractions that will keep you hooked throughout your day in the city.
By now you must be convinced to visit this cultural centerpiece which brings us to another great feature that is the timing of this place. The Riverwalk is open 24 hours, which makes it very convenient for you to choose the timing that suits your schedule.
However, in order to make sure that you savor the experience to the fullest, we suggest that you visit sometime between 9 am to 9 pm any day of the week. Additionally, keeping in consideration that the place has almost fifty attractions, the budget should be around $100 roughly.
Lastly, we would like to recommend that you visit Naperville Riverwalk fully equipped, wearing comfortable shoes since the place is huge and you would not want to tire your feet.
For Your Next Trip: Exploring Downtown Miami: 7 Best Things to Do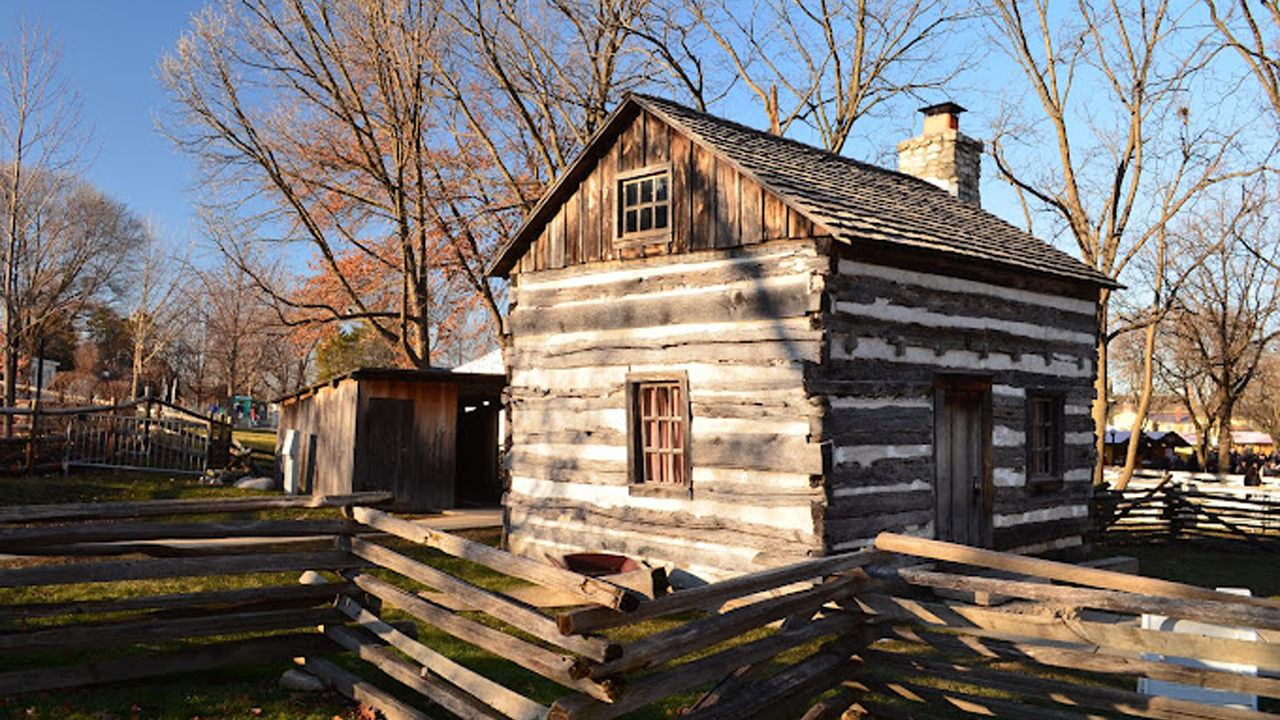 Naper Settlement is evidence of how much the residents of Naperville cherish their city and its history. It is a historical museum that offers special events, programs and activities to foster tourism as well as to preserve the history of the city. Naper Settlement was established in 1969 to enrich visitors' experiences of the city by allowing them into the community life of Naperville since the city was first founded.
It also allows business and educational opportunities to the residents whereas the visitors get to walk through the past and present of the city.
If you are a history enthusiast planning to visit Naperville, Naper Settlement is the place where you can satiate your love for chronicles and culture. The museum offers interactive tours of different buildings within the museum, and allows visitors to experience different facets of history under the same roof.
The highlight of your tour would be Building Naperville: Tallgrass Prairie to Today, a space where you can walk through Naperville's stories, artifacts, and changes that have taken place throughout the years. Other than that, Inspiring Curiosity and 4EVER4 are some exhibits that take you through historical photos and tap into different themes of fine arts.
To make sure you do not miss out on experiencing Naper Settlement, the admission months are May to September and October to April. During the May – September window, the museum is open to visitors From Tuesday to Saturday at 10 AM till 4 PM. The admission hours on Sunday are 1 – 4 whereas Mondays are closed. As for the second window starting from October until April, the hours from Tuesday till Friday are 10 AM – 4 PM; Saturday, Sunday and Monday are closed.
As for the pricing, during May to October, adults are charged $12 for admission whereas senior citizens pay $10 and youth from 4-12 can enter the museum for $8. The entry for museum members and Naperville residents is complimentary.
During November to April, the prices are half of what they are during the first window of admission. For adults, $6, seniors pay $5 and $4 for youth from 4-12 years of age. The tickets for admission can be accessed through the official website of Naper settlement.
Apart from the usual experience that will definitely enrich your visit to Naper Settlement, we would suggest you keep an eye on the special events of the facility. The museum offers Naper Nights, Oktoberfest, Halloween events and live music performances. All in all, this place is sure to leave you thrilled and entertained hence, it is one of our top recommendations.
Editor's Pick: 8 Food Spots In Morgantown That You Must Visit
Make Centennial Beach Your Getaway for a Day in Naperville
View Website
Get Directions
PERFECT FOR: Swimming and recreational activities
Centennial Beach is another major attraction in the wonderful city of Naperville. It is located on Jackson Avenue, close to other amenities of the city. If we were to describe the space, it is neither a beach nor a swimming pool but a blend of the two.
This extensive place is surrounded by greenery and trees with a swimming area for families and friends. The residents of Naperville have known it as the local "swimming hole" for many generations.
The best time to visit the beach would obviously be summer, a time when any activity is incomplete without swimming, diving or just sitting around water. You can come to Centennial Beach along with your friend, family members, or even by yourself to relax and have a nice, warm day to sit around and relax.
The beach also offers packages for people who wish to visit in groups. The packages include discounted entrance fees, catering options in case you plan to have lunch as well as reserved areas for you and your group members to have exclusive time to yourselves.
The beach is open to admission every day of the week however, the admission fee varies for residents and non-residents. For residents of Naperville, adults pay $8, youth admission fare is $6 and after 5 PM, the residents can enter for $3. As for non-residents, the fee for adults is $12, for youth $10 and $3 after 5 pm.
Centennial Beach also offers swim lessons and programs, eateries with delicious local food, play areas, picnic tables, a waterslide and much more.
If you are a lover of swimming or into water-related activities, Centennial Beach would be your go to place in Naperville. It is at a walking distance to community destinations of the city and could be your most memorable excursion during the beach season this summer!
Make your Children's Day by Taking Them to DuPage Children's Museum
View Website
Get Directions
PERFECT FOR: Children thrill and adventure
Naperville has something amusing for every age group and the next on our recommendation list is the DuPage Children's Museum. If you are bringing your children along on your visit to Naperville, DuPage Children's museum offers plenty of fun activities, parties and camps. Located on Washington street, this museum allows unlimited playtime, birthday parties, fundraisers, family events, field trips, stem labs, exhibitions and much more. Their aim is to make learning a priority for children while they have fun doing so.
If you plan to visit DuPage Children's Museum, the admission hours from Monday to Thursday are 9 am to 4 pm. On Friday, the museum opens at 9 am and closes at 8 pm whereas, on Saturday and Sunday the closing time is 5 pm. The admission fee for children and adults is $17, for seniors it is $16 and kids under 1 can enter without any fee.
The museum visit will leave your children and you thrilled for the entire day with its special events such as Love Bug, Wild Wonders, Pajama Party, Mess Fest, Pumpkin Palooza, Transportation Zoo, and Back to School Bonanza. Each event is tailored to instill education mixed with enjoyment.
The. Museum has a motto to inspire "families to laugh, learn, and love spending time together." Through such innovative exhibits and programs, the DuPage Children's Museums attracts visitors from across the country all year round. It is definitely a worthwhile experience to have while you are in Naperville!
Suggested Reading: 9 Most Interesting Things To Do In Davenport, Iowa
By now we know that Naperville is a city of history, culture and the preservation of all things beautiful. This brings us to our next recommendation that is the Springbrook Prairie Forest Preserve. It is a natural area expanded on 1832 acres of land with a swim beach, campground, meadows, and trails.
If you are a nature lover who is fascinated by the chirping of birds or simply want to have a picnic with your family, we strongly recommend you do not miss out on visiting Springbrook Prairie Forest Preserve.
A great idea to enjoy this place and relish the wonders of nature is to plan a picnic with your friends or family. The forest preserve has a reservable shelter with all necessities where you can bring your own grills and cook fresh food. They have restrooms and parking lots to make it more accessible and convenient.
The preserve has over 7 miles of trails for hikers, bicyclists, riders, and cross-country skiers. You may also bring your dogs with permission and have a fun-filled day within the premises of Springbrook Prairie Forest Preserve.
Since there is a variety of activities that you can enjoy in the forest preserve, the pricing varies accordingly.
Starting with $5, the prices go up to $25 depending on what you want to experience. The reservation for picnic sites is also available on the official website however, the rates are shown once you login to their portal.
To put it briefly, we highly recommend this place in Naperville because we believe nature is therapeutic and anybody who wishes to unwind from the hustle of urban life should definitely come to Springbrook Prairie Forest Preserve, spend a day with their loved ones and make memories of a lifetime.
Suggested Reading: These 7 Lakes Of Oklahoma Will Mesmerize You With Their Beauty
Satisfy Your Inner Artist by Having a Fun-Filled Evening at BrightSide Theatre
View Website
Get Directions
PERFECT FOR: Art lovers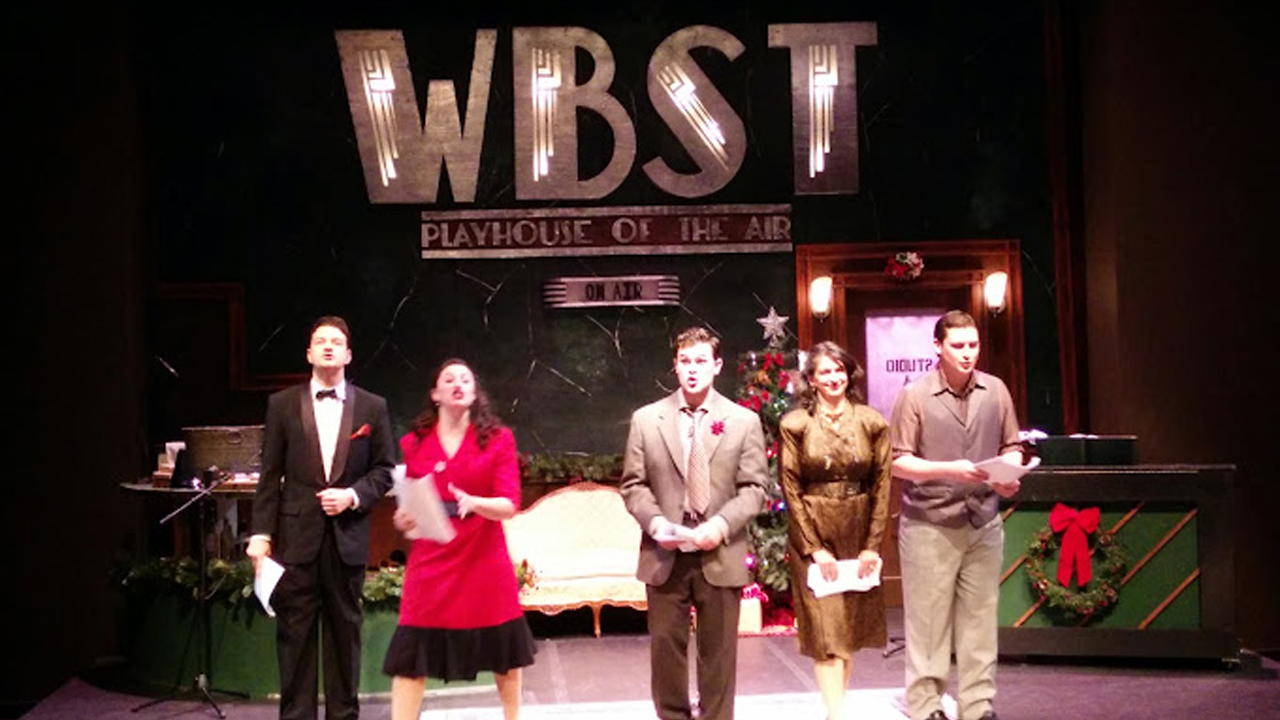 Everything in Naperville is intentional and designed purposefully so that visitors may not only have fun while they experience the city but also learn from the history and culture, and return home enlightened. Our last but not the least recommendation is Naperville's BrightSide Theatre, a community dedicated to creating awareness regarding racism, systemic violence, hate, injustice, and inequality.
The shows keep changing and the fees range from $15 to $30 for each show.
If you are someone who is into performing arts and theater with a knack of learning, BrightSide Theatre has you covered. You may visit alone or bring your friends or family along and cherish the splendid performances of artists who are dedicated to make a difference to the world by raising awareness among the masses.
Visit Knoch Knolls Nature Center not Just for the Kids but for Yourself As Well
View Website
Get Directions
PERFECT FOR: Water recreational activities
Situated within the Naperville Park District, Knoch Knolls Nature Center was established in 1980 as part of its service to the community. It is one of those places where children and adults can equally have fun as the events and amenities suit all age groups. The center has everything for people of all ages and gender. If you are planning to visit Naperville with your family, Knoch Knolls Nature Center would be a great addition to the list of places you must visit.
Knoch Knolls Nature Center has a designated fishing pool where kids can fish for free whereas anyone above the age of 16 needs to have a fishing license. Some other fun activities in the center include boating, canoeing, and kayaking so if you are an adult in charge, your kids can equally enjoy the experience with you. There is a natural playground in the center where children can play and a picnic area where you may grill your own food and have a memorable day out.
There is a park within the center and it has ponds, trails, disc golf, picnic shelters, and playgrounds. This place caters to everyone with the variety of activities and experiences it has to offer therefore, we would suggest you not miss the Knoch Knolls Nature Center and have an experience of a lifetime, especially if you are with your family.
Editor's Pick: The Ultimate Guide to Measuring Luggage: Find the Right Way
Things to Consider Before You Visit Naperville
Following are some most important factors you should be taking into account before making your visit to Naperville.
Weather
If you prefer mild temperatures, the best time to visit Naperville is during the spring (April to May) or fall (September to November) when temperatures range between 50-70°F (10-21°C). Summers (June to August) can be hot and humid, with temperatures reaching into the 80s and 90s°F (27-32°C). Winters (December to February) can be quite cold and snowy. Therefore, we suggest you plan your visit during the summer season as all the fun activities and places are more accessible during the warmer part of the year.
Accommodation
Before you book your tickets to Illinois, make sure that you have already booked your accommodation in a nice neighborhood within Naperville. Since the place is popular among visitors, it can potentially lead to inconvenience if you come without making a booking in advance. Read our guide on Heart Capturing Resorts In Illinois for Couples for the right idea on accommodation.
Budget
Last but not the least, always make a budget considering the places you would want to visit, foods you want to try, and accommodations you are planning to live in. Naperville is comparatively expensive when it comes to the cost of living. So, if you plan to visit this cultural centerpiece, you've got to have your budget sorted.
How We Pick Our Recommendations?
We want to ensure that visitors get to have the time of their life whenever they visit a place we recommend. Therefore, in order to maximize their experience, we do our research keenly by visiting the areas personally as well as asking about people's real-life experiences. This helps us narrow down the places fit for children, adults, and senior citizens so that no one misses out on the diversity of experiences the place has to offer. The same strategy was applied while we picked our top recommendations for the city of Naperville. Due to its great emphasis on history, we have chosen places that depict the history and culture of the city and allow visitors to take a handful of memories once they leave the place.
Conclusion
As much as we enjoyed curating the list, we hope that the guide helps you in getting the best experience out of Naperville whenever you plan to visit. Naperville has a lot to offer and it embraces everyone with open arms.
Things to do in Naperville - FAQs
What is the best place in Naperville to go with children?
Even though the city has lots of options for children, we would suggest you to go to DuPage Children's Museum for an incredible experience.
Where should I go in Naperville if I am visiting with my partner?
We would suggest you go to Centennial Beach or Springbrook Prairie Forest Preserve to have a romantic getaway in case you are visiting with your partner.
Which time of the year is the best to visit Naperville?
As per our research, the summer season is the best time to visit and enjoy the greatness of Naperville in all its glory.