Inaccurate baggage measurements may lead to exorbitant fees that can spoil a vacation. The problem is that most aircraft have a certain amount of room in their hold for bags, and they need more fuel to carry each additional pound. This is why they limit how much you can bring on the plane with you and how much you can put in your checked bags.
You will want to be sure that your suitcase does not exceed the size and weight restrictions of the airline you are flying with, since the fines for large baggage may reach up to $300 per bag. Learn the basics of measuring and weighing your bags with this straightforward guide.
This measurement reference can be used for any kind of bag (suitcases, duffel bags, totes, backpacks, purses, messenger bags, and others). This article will teach you how to measure your bags accurately, whether they are checked, carry-on, or personal items, so that you do not get hit with any unexpected fines.
How to Measure Luggage?
Following are the main steps to measure your luggage. Follow them step-by-step to ensure you have a hassle-free travel experience next time.
Correct Size and Weight Requirements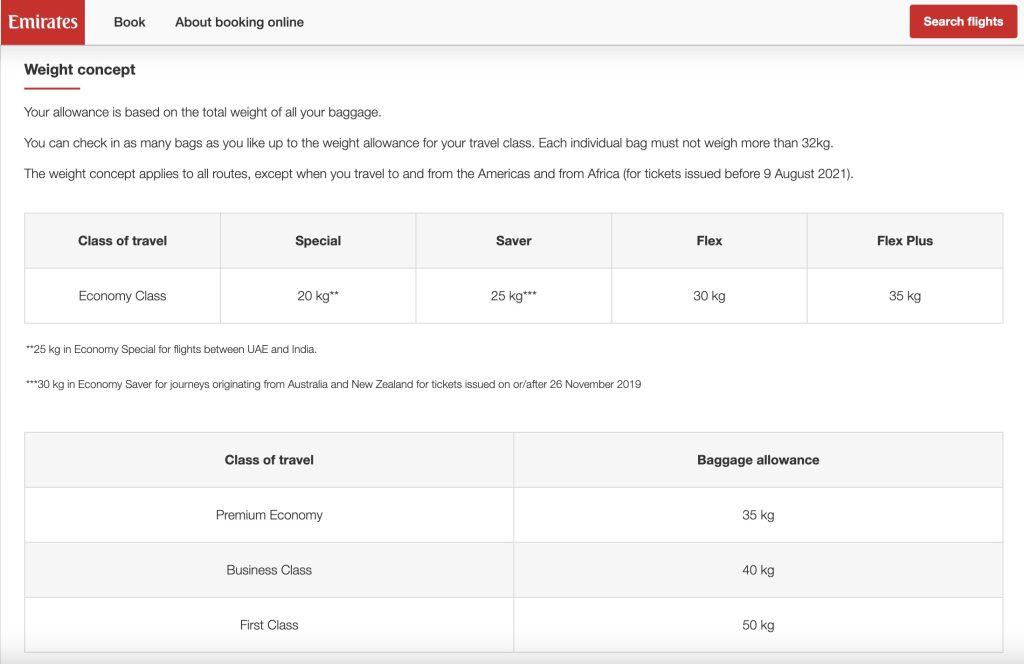 Before anything else, you should find out how many bags you are permitted to carry and what limits there are on the size and weight of each. In most cases, passengers may bring along one personal item and one carry-on at no cost, in addition to whatever number of checked bags they like to bring along for an extra price.
Since airline policies are subject to change, you must double-check the dimensions on the airline's official website before booking your flight. Get these numbers down on paper; you will need them later.
Pack Your Bag for Your Trip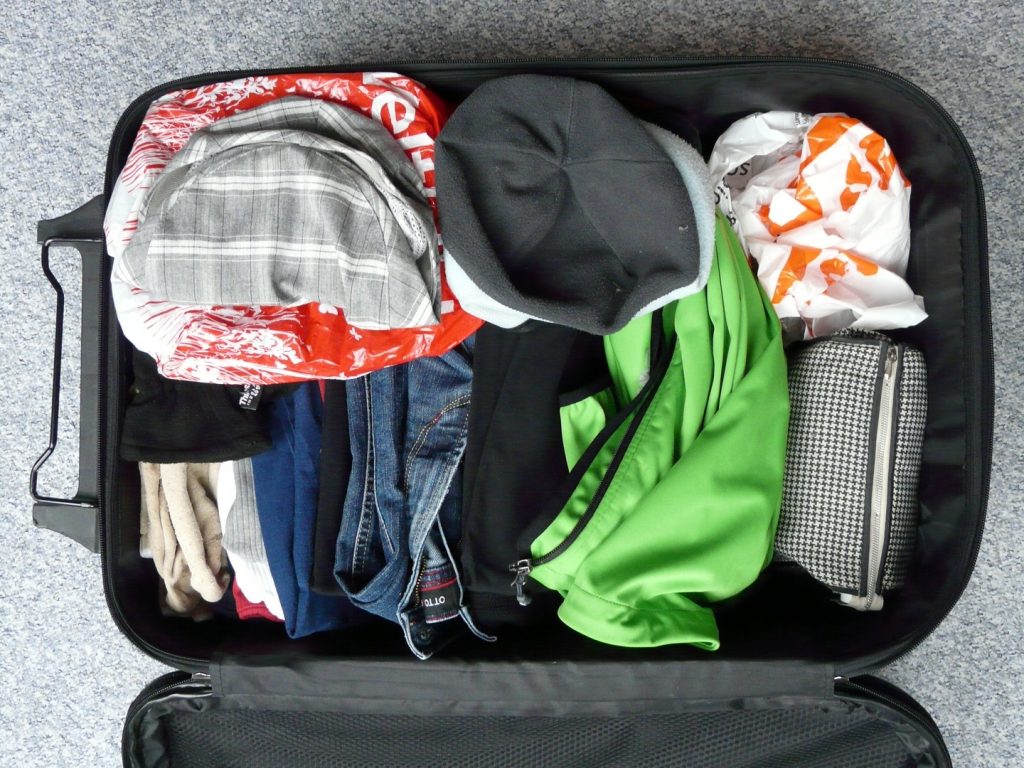 It is important to have everything you want to carry on the trip packed into your suitcase before you begin weighing and measuring it. It is also crucial to keep this in mind if you are traveling with a fabric suitcase or bag (duffel, backpack, tote, etc.) since these items tend to expand when filled.
Weigh Your Bag Properly
Measure the weight once you have stuffed the bag to capacity. One simple solution is to use a baggage scale, which allows you to weigh your bag without having to open it. Simply attach the scale to your bag's handle, pick up your bag with the scale, and hang it up to weigh it. How much your bag weighs will be shown on the luggage scale. You can also use a standard scale by weighing yourself without and then with the luggage. You can then figure out the difference.
Having an accurate estimate of your bag's weight before heading to the airport is a huge time saver; especially if you are traveling with a company that strictly enforces weight limitations. Yet again, airlines will charge you a lot of money if your checked luggage is too heavy. If your suitcase is too heavy, you may be charged an additional $300. You can be looking at an additional $600 for your flight if it is overweight and big.
Suggested Reading: The Difference: Emirates Premium Economy Class vs Standard Economy Class
Measure the Bag
You need the "right tool for the right task," as the saying goes. Similarly, there are specialized instruments required for measuring baggage for airlines. Luggage scales consist of the following components:
A straight ruler is useful for taking precise measurements of short distances or flat surfaces
A tape measure may be either an automatic or manual retractable device, and it may be rather long
Luggage Scale: computerized or analog, to measure how much stuff you are carrying. Use of a regular bathroom scale is also a great idea.
You can take accurate measurements with only a book, a pencil, and a straight wall.
Place your luggage close to the wall as a starting point.
Place a book adjacent to the bag's largest area, with its spine facing the same direction.
Make a note on the wall with a pencil to show where the book meets it, and then do the same on the opposite side.
The last step is to use a measuring tape to determine the distance between the two markers.
You should keep in mind that the book must be propped up at a right angle to the wall. Finally, you may compress soft-sided flexible bags a little bit for measurement purposes, but not too much. Thus far, this method has shown to be the most effective. You can use a measuring tape to get an accurate idea of the bag's dimensions, but you can also simply assume it by seeing the beginning and ending points of each side.
Editor's Pick: Symphony of the Seas: A Complete Guide to the Largest Cruise Ship in the World
Learn About Bag Sizes
All the baggage you may take by plane can be divided into three main sorts, based on bag sizes.
Article of Personal Use
Also known as hand baggage or personal bag, this item may not be a bag but whatever you need to carry in hand in person all the time. Though each passenger is only permitted one carry-on bag, parents flying with infants may be allowed to check an additional bag for the baby's necessities.
Purses, coats, briefcases, laptop cases, and other similar items may be used as examples.
There is a 17 x 10 x 8 inches (43 x 25 x 20 cm) maximum size limit in general.
You cannot have anything bigger than what will fit beneath the seat in front of you.
There is often no maximum weight limit for carry-on luggage, but you should only bring what you can easily handle on your own.
Carry-on Bags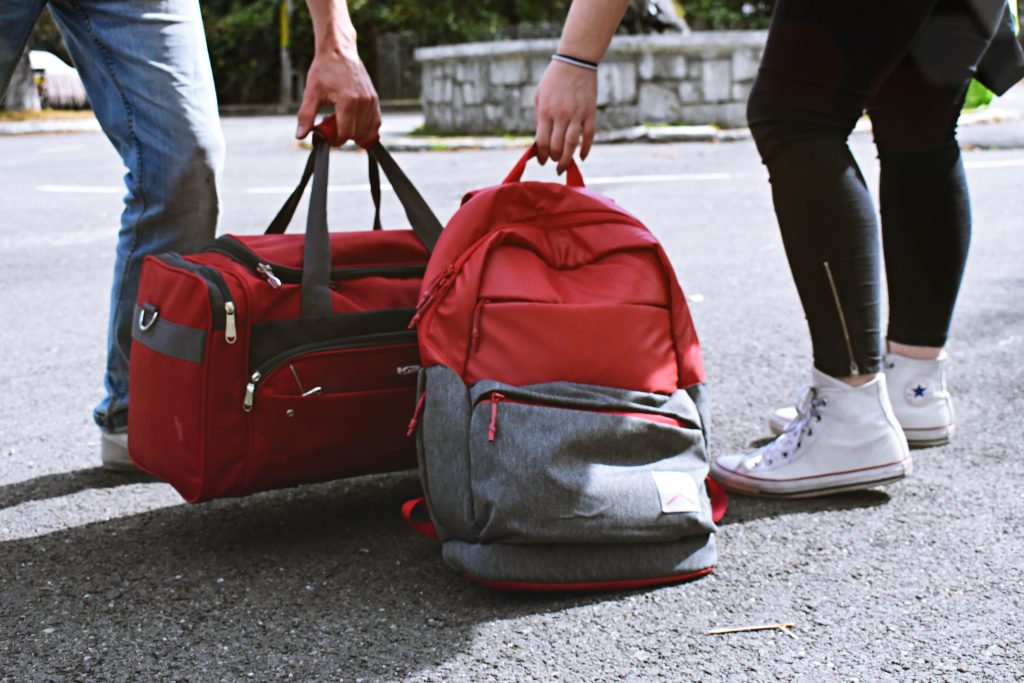 Most travelers carry what are called "cabin bags," which are just tiny suitcases or trolley bags large enough to accommodate a few days' worth of clothing and toiletries. Carry-on luggage is limited to one per passenger on most flights, and some even charge for them in economy.
Common size restriction: 22″ x 14″ 9″ (56 x 36 x 23 cm).
The typical upper weight limit is 22 pounds (8 to 10 kg). This may not always be made clear. To be safe, do not attempt to put a block in your carry-on and risk going over the weight restriction.
Must be small enough to fit in an overhead compartment or a locker.
If you need to check a bag, you should try to board the plane early. Your carry bag will be inspected if the plane's overhead storage space is already full;
Get the dimensions and weight of your carry-on bag. If you are using an oversized or overweight carry-on at the airport, your bag will be checked in and you will be charged the applicable checked baggage fees in addition to a high gate check cost.
Checked Bags
Those are the bags you check in and then retrieve at the baggage claim area of your final airport. Most airlines let you bring a couple of checked bags at a reduced rate, but the rates skyrocket for baggage three through five. Most airlines limit passengers to a maximum of 5 checked bags each.
The standard size limit is 62 inches in length (157 cm).
Usually, it has a limit of 50 pounds (23 kg).
You can check more about the baggage allowance of Emirates in our guide on Emirates Business Class.
Measure for Linear Inches
Length x Width x Height are typical dimensions for luggage; however, there may be other combinations. The airlines do take into account the possibility that your bags will have an unusual form. It might be more cube-shaped (like a box) or more elongated (like a golf bag), or it can be of a form that defies definition completely, with very few or no true sides.
Since this is the case, airlines will often just list maximum linear dimensions as their size limitation rather than individual side limits. When you measure the bag in three different places, add up the resulting inches (or centimeters). Length + Breadth + Height is the standard notation (taken arbitrarily). If you see a single unit representing the size of your baggage, it very certainly refers to the overall linear measurement of all sides, not just one.
Luggage dimensions (length, breadth, and height) may be specified by an airline; for instance, 22 inches long, 14 inches wide, and 9 inches tall are permissible for checked baggage. Or, they can specify that the sum of the bag's dimensions — Length + Breadth + Height—cannot exceed 45 linear inches (22 + 14 + 9).
Include the Wheels and Handles
All bags are measured across the broadest part of their dimensions on both the long and short sides by airlines. This implies that you must always account for the size of the bag's wheels, handles, and any other protruding features when measuring it for checked or carry-on status.
Conclusion
You may save a lot of money and time by making sure your luggage does not exceed the size and weight limits set by your airline (or the area). Nowadays, you can even check your bags from the comfort of your own home, so this will help you save even more time.
Still, there is a second, less obvious explanation. The process of determining the appropriate suitcase size may be sped up considerably if you use the measurements provided to you by the suitcase maker. The general public generally agrees that it is clever. The thing is, it is not! In this case, the causes are varied.
First of all, the main priority of the bag maker is getting the bag sold, not making sure it fits in the sizer box at the airport. Second, the measurements may not take into account the bag's accessories (the handles, wheels, etc.).
You never know, they may even proclaim the bag's inside capacity rather than its outside size. To add insult to injury, you have no idea what size your soft bag will end up after it has been crammed full. Thus, it is highly recommended that you measure your bags before you leave.
Recommended Reading: How To Travel With A Hamster: By Plane or Car
How to Measure Luggage? - FAQs
When measuring the luggage, why do I need to include the length of the retractable handle?
You cannot measure the bag without taking into account the protruding parts, so pull the handle in and measure the whole item. The airlines will assess the whole dimensions of your bag, not simply the main compartment.
What is the maximum size of a carton that may be taken on a plane?
Both the carton dimensions and the shipping weight are determined by the distance and the airline you are using. Find out what you can bring on your flight by visiting the airline's website or calling them before you go.
Can trucking bags be considered carry-on items?
Your airline will accept any kind of carry-on bag that fits within their size restrictions as long as the contents pass inspection.
When packing, how can I determine the depth of my bags?
To determine the depth of a bag, with a discernible front and back, measure the distance between the two sides. You may tell this by looking inside your suitcase and seeing where your clothing will fall. In addition, there are often several more pockets on the front. This would be the spot on a trolley bag where the collapsible handle is attached.