Utah may be known for its stunning natural beauty, national parks, and resorts, but it also offers some incredibly romantic getaways for couples. These mountains in the American West are a must-see for every traveler with a penchant for the great outdoors and a desire to reconnect with nature.
A trip to the mountains is a great opportunity to disconnect from the world and revel in the peace and grandeur of nature. An ideal option to escape the bustle of everyday life and reconnect with your significant other is a trip to Utah. The peaceful moments you have with your partner in the great outdoors are ones you will remember fondly for the rest of your lives. These hotels, like most others throughout the world, aim to please amorous couples by providing them with a relaxing weekend getaway.
Utah's Most Romantic Retreats for Couples
Utah is home to a variety of breathtaking landscapes that will provide the perfect escape from your hectic daily life. After a brief rest, you should feel entirely revitalized and ready to return to work. Let us have a look at some of the locations that will allow you and your loved one to enjoy the mountains and all their untamed beauty.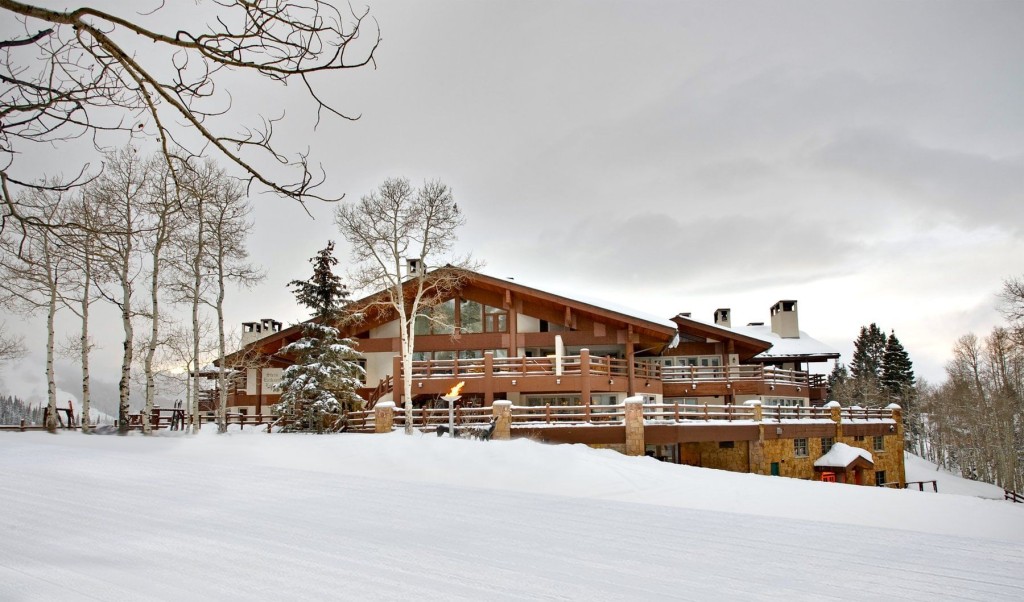 The Norwegian Olympic gold medalist who inspired the creation of the Stein Eriksen Lodge in the Wasatch Mountains near Park City, Utah's Deer Valley Resort. Almost 400 miles of trails can be accessed from Stein Eriksen Lodge, a Utah lodge that has won several awards.
According to the World Ski Awards, it is the best ski hotel in the world. Ski trips here are true to the European tradition. Summertime at Stein Eriksen Lodge means access to many outdoor activities including mountain biking, fly fishing, horseback riding, and rock climbing. Deer Valley Resort near Park City, Utah, is set in the Wasatch Mountains. Snowshoeing, downhill skiing, and heli-skiing are all available throughout the winter months, making the Stein Eriksen lodge an ideal location for a romantic weekend vacation.
Nightly room rates begin at $555.
The resort's exact address is 7700 Stein Way, Park City, UT 84060.
There are a total of 111 luxury rooms and 59 suites at the resort, all of which are furnished in cozy Scandinavian hues. There are window seats or balconies in the deluxe rooms, as well as whirlpool tubs. The lodge's deluxe suites each have a fireplace — one in the sitting area and one in the bedroom.
These high-end rooms all have their layouts and designs. What this implies is that there is no duplication of decor in any of the rooms. Rooms are around 700 square feet, so two to four individuals may stay there easily. They also rent out luxury houses if you have a larger party.
The resort has ski-in/ski-out convenience, a European-style spa, an outdoor heated pool (open all year), a fitness center (with a hot tub and dry sauna), and a variety of other high-end facilities. Ski Attendants are on hand to help with transporting sporting goods and a ski rental and repair shop offers after-hours service for tuning and repairing skis and snowboards. Body and face care with essential oils are just some of the many offerings at the spa. Shiatsu, herbal baths, deep tissue massage, sports massage, reflexology, and facials are just some of the services included in the resort's unique package deals.
There are two excellent options for fine dining: Glitretind, which specializes in New American cuisine with a European twist and has an extensive wine list that includes both local and foreign vintages. Every day throughout the winter months, the lodge provides a Skiers' Buffet for lunch.
Put on some warm clothes and take your sweetheart on a romantic sleigh ride across the snowy countryside pulled by Clydesdale horses while sipping some hot chocolate. Relax in your room's fireplace while taking in the panoramic views of the snowy landscape outside your window. At the lovely Stein Eriksen Lodge, you may unwind and become closer to your partner.
Recommended Reading: South Padre Island Resorts For Couples and Families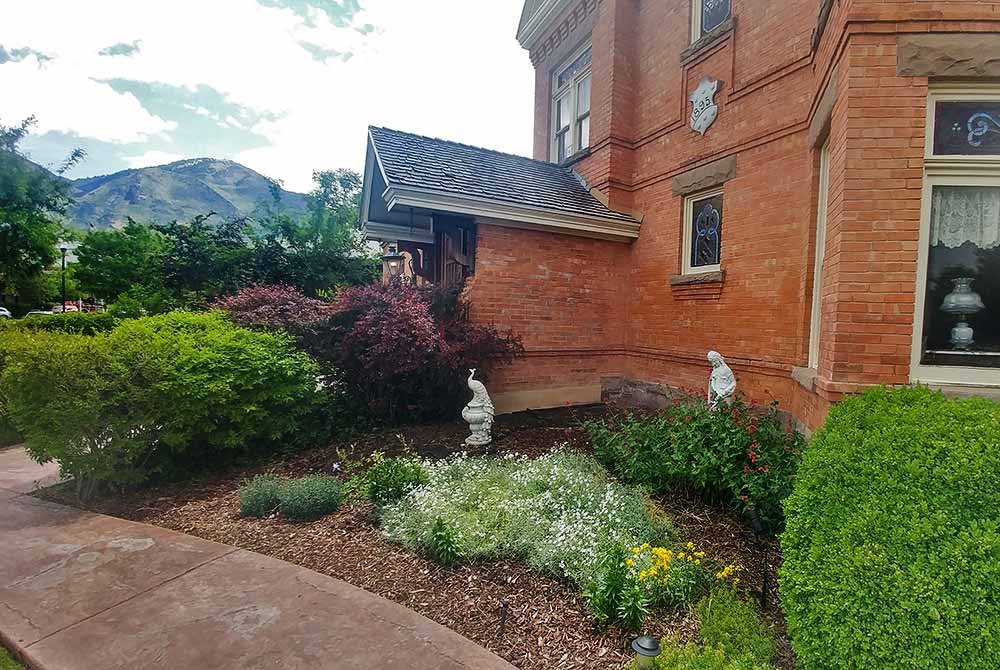 The Hines Mansion, built in 1895, is a relic of the mining town's early heyday. These days, it is a place where people can get away from it all for the weekend and unwind. The Hines Mansion in Provo, Utah, is a high-end B&B. There are nine rooms available for guests, in addition to a lovely Victorian parlor.
You and your loved one can choose the ideal accommodation for your trip thanks to the fact that they all have different decor. If you are looking for a room that will make you feel like you have entered the Wild West, go no farther than the Lodge room with its log cabin furnishings and Western art. Instead, the Winter Dreams room's hand-carved mahogany and warm hues will make you feel right at home.
Each suite also has a Jacuzzi tub for two, which is sure to spark some romance. Guests at the Hines Mansion may enjoy the luxury of private bathrooms, Jacuzzi baths, and a superb breakfast.
Price ranges from $165 per night.
Hines Mansion is located at 383 West 100 South, Provo, UT 84601.
In addition to a traditional English breakfast and gourmet dinner, guests may unwind with a visit to the spa salon, which has a complete range of spa treatments.
Utah Lake, not far from the mansion, is a popular spot for angling, boating, horseback riding, hiking, and other outdoor activities. The Provo Municipal Airport, Rock Canyon, Utah Valley University and Brigham Young University are all within a short drive of the home. The Hines Mansion is not only home to sumptuous accommodations but also stunning event facilities perfect for wedding receptions, business gatherings, and other special occasions.
Also, be sure to read our exclusive guide on Heart Capturing Resorts In Illinois for Couples.
All of the suites at the Hotel Park City have private patios making the hotel ideal for both spa and ski vacations. Spend a weekend of romance with your partner in the lap of luxury at the Hotel Park City. A stay at the Hotel Park City will allow you to relax in the tranquility of the Wasatch Mountains and enjoy a variety of outdoor activities during your romantic getaway.
Suites are large, and they all include kitchens, stone fireplaces, and high-end furniture. The hotel has one hundred suites, all with fireplaces and views of the mountains, the golf course, and the heated outdoor pool. In-room laundry facilities and complimentary wireless Internet access are also provided. The Jacuzzi tubs in the luxury suites may fit up to six people, and some of the rooms also include additional fireplaces and big living areas.
$299 per night is what you can expect to pay for a night.
It is located at 2001 Park Ave, Park City, UT 84060.
The hotel's two restaurants and heated outdoor pool and hot tub make it ideal for a relaxed weekend in the center of Park City, Utah. The spa has eight private treatment rooms and a wide selection of therapeutic services. There are fantastic ski runs on three mountains, and you can even stay right next to the Nordic course and ski right out.
Get deals on ski passes and spa treatments to save costs on your getaway. All guests may take advantage of the hotel's complimentary Yoga, Zumba, and Pilates lessons. Golf on the 18-hole, championship course all to yourself this summer.
Editor's Pick: 5 Finest Hotels In Fort Lauderdale For Couples And Families
At Castle Creek Inn, your happily ever after starts when you and your loved one have swept away in a real-life fairy tale. You may realize all your wildest fantasies at the Castle Creek Inn. The airport in Salt Lake City is about 30 kilometers distant. Choose the "Candlelight Romance Package" to spend a memorable weekend with your significant other at Castle Creek Inn.
Nightly room rates begin at $159.
Castle Creek Inn is located at 7391 Creek Rd, Cottonwood Heights, UT 84093.
To reach your enchantment, you must enter the palace's doors, which are covered with tumbling ivy. Enjoy the comforts of royalty in your large suite, complete with a Jacuzzi tub for two, a fireplace, and luxurious furnishings. Then, when Your Majesty awakes, a lavish meal with fluffy pancakes, crispy hash browns, sweet crepes, and beautiful Eggs Benedict will be ready.
The "Candlelight Romance" package includes rose petals and candles for your tub, a chilled bottle of champagne with two souvenir Castle glasses, and exquisite chocolates to add some extra romance to your stay. This package particularly makes it one of the best romantic resorts in Utah. The garden is a great place to unwind because of its tranquil atmosphere and soothing sounds of running water and chirping birds.
The employees at the Castle Creek Hotel can make any traveler feel at home with their command of six different tongues. Castle Creek Hotel is conveniently located close to both the city and the Wasatch Mountains, which are home to several of Utah's best ski resorts. Castle Creek Hotel is a stunning option for romantic getaways from Salt Lake City. One night at the Castle Creek and you will never want to go back to your regular life.
Suggested Reading: The Best Aquariums in Florida: Our Top Picks
The proprietors of the Alaskan have brought the pristine wilderness, snow-capped mountains, abundant animals, and rustic log cabins that are hallmarks of Alaska to their Utah resort. One of the most romantic B&Bs in Ogden, Utah is the Alaskan Hotel and Spa. The setting is idyllic, with the Ogden River running through it and the surrounding woods, mountains, and cliffs.
If you are searching for a romantic getaway in Utah, the Alaskan Hotel is a great option. It is situated on the banks of the Ogden River in the heart of Ogden Canyon sits the Alaskan Inn. By staying at the Alaskan Hotel, you get a taste of the true Alaskan spirit.
Room charges start at $159/night.
It is located at 435 Ogden Canyon Rd, Ogden, UT 84401.
Totaling 22, these cabins and suites take their design cues from Alaska. In addition, a romantic package may be booked for a romantic trip. Along with the assistance of the Concierge, you will be able to plan an unforgettable outing for you and your special someone.
In your room or cabin, you will find a bottle of sparkling cider and chocolate-dipped strawberries that were prepared right here on the premises. Not only that, but they will also scatter rose petals and light tea light candles around your cabin or guest room to set the scene. In the morning, a complimentary breakfast for two will be brought to your room. A cooked breakfast, cider, and chocolates are provided at no cost to guests. Staff members will arrange for extras like couple's massages, dessert delivery, and riverbank picnics all of which makes it an ideal resort for couples in Utah.
For those looking for a romantic weekend escape without the kids, this resort is for you. Spend a weekend of romance in seclusion at the King Cabin. This riverside cottage has a Jacuzzi tub, a wood-burning fireplace, and vaulted wooden ceilings, and it is located right on the Ogden. The Ogden River provides a serene backdrop for the inn, making it an ideal setting for a romantic getaway.
You and your sweetheart will feel perfectly at home in the Southwestern atmosphere of this desert-themed hotel. Situated in Kayenta, Utah, a little town in the middle of the desert, the Crescent Moon not only has the atmosphere of a Southwestern oasis but also is an embodiment of such spirit. This home in the desert was constructed using stucco, making it almost invisible among the nearby Red Rocks. The land is surrounded by deep red-rock canyons, steep bluffs, and infinite blue sky.
The nightly rate starts at $195.
Its exact address is 1504 Crescent Moon Trail, Ivins, UT 84738.
Guests may check-in whenever they choose at the Inn since it is a self-service establishment. A total of eight rooms are available for nightly or monthly stays. Each apartment has a fully-equipped kitchen with all the necessary appliances and a spacious living area, and some even allow pets.
The village of Kayenta, just outside the Crescent Moon's walls, serves getaway point for day trips to the Grand Canyon, Mesa Verde, Monument Valley, Lake Powell, Zion National Park, Bryce Canyon National Park, and Snow Canyon State Park, which make up the "Grand Circle" of national parks.
Explore the beautiful caverns and cascading waterfalls amid the multicolored desert highlands. Take a stroll around the Art Village, a hive of activity with Native American artifacts, handcrafted goods, and brilliant paintings. Such original artwork is unavailable anywhere else.
Hotel Recommendations: The Best Resorts in Indiana: Top Picks by The Hopdes Team

Due to its secluded location in the wilderness, this spot is ideal for a couple's weekend getaway. Although it does not have the same castle-like appearance as its namesake, this rustic inn is still worth the journey. The massive desert mountains in the background provide a dramatic contrast with the cozy, homey vibe of the log house. However, the Castle Valley sits right in the middle of it all, so visitors can enjoy breathtaking vistas in every direction of some of the most cherished landscapes in the American Southwest.
Per-night charges start from $174.
It is located at 424 Amber Ln, Moab, UT 84532.
A huge outdoor hot tub is available for guests to use, and the resort also has rooms and bungalows. Couples looking for a romantic weekend in Utah often choose to stay at the Castle Valley Hotel near Moab. Each accommodation has a deluxe en suite, complimentary Internet, and breathtaking views of the canyons and Colorado River. The five acres of surrounding orchards, lawns, and fields are available to guests, in addition to the enormous outdoor hot tub.
The Castle Valley is a beautiful, peaceful place to spend a weekend away with your significant other if you are looking for some peace. Visit one of the many surrounding parks to see breathtaking natural features including canyons, mountains, rivers, and forests. Spend the night in one of the Inn's lovely rooms, and in the morning, fuel up on the Inn's complimentary complete handmade breakfast, which can include apple spice pancakes, green chili omelets, hash brown quiches, and more. Visitors may go river rafting, rock climbing, or hiking in one of three national parks in the area: Arches, Canyonlands, or Dead Horse.
Things to Consider Before Choosing Romantic Getaways in Utah
Some factors to bear in mind while you look for Utah romantic getaways to suit your demands on your Utah trip are as follows:
Facilities: Make sure you have access to the amenities you will need while you are on a tour with your loved one in Utah for a romantic getaway. It is ideal to be with the one you care about since you may have intimate moments together. If you want to have a great time on vacation with your significant other, you should learn about the resort's couple's packages in advance. Couples in this predicament should treat themselves to a weekend at a resort complete with a swimming pool and hot tub. To relax and enjoy each other's company without feeling like you have squandered money, choose a resort that fits the bill
The Ambiance: Picking the best romantic getaway in Utah is easier if you have already done some research to ensure that the environment, from the furnishings to the rooms to the comfort and design, is ideal for your relaxation. Go away with your sweetheart to a place where the two of you can unwind and have fun. If it is more convenient for you, choose less busy hours or days;
Weather: Utah experiences four seasons, and the best time to visit depends on your interests and preferred weather. Summer (June-August) is ideal for outdoor activities including mountain biking, fly fishing, horseback riding, and rock climbing, Fall (September-November) for cooler temperatures and beautiful foliage, winter (December-February) for skiing, and spring (March-May) for mild temperatures, wildflowers and nature.
How Do We Pick Our Recommendations?
Each of the suggested romantic getaways has been field-tested by a wide range of visitors who value convenience and leisure equally. To ensure that our readers always have access to the most relevant and timely information, our staff is always coming up with fresh concepts. We also interview and talk to other guests who have been to these places to make sure that our opinion is validated by the large majority. This gives you, the readers, a better suggestion from The Hopdes Team. .
Final Word
The list of Utah's romantic getaways is meant to assist you and your significant other narrow down your selections and choose the best destination for your next holiday together. In case you are searching for family resorts in Utah, follow our guide. Happy vacationing!
FAQs
Romantic Getaways in Utah- FAQs
Which is the most romantic getaway in Utah?
It depends on you and your partner. If you like skiing, Stein Eriksen Lodge is ideal for you, if you like the scenic surroundings, visit Hines Mansion or Alaska Inn more.
Where can I find the most cheaply priced romantic break in Utah?
We recommend the Castle Creek Inn and the Alaska Inn as the best cost-effective romantic getaways.
Do Utah's most romantic hotels accept pets?
Indeed, this is a feature unique to the resort where it is offered. There are vacation spots that welcome dogs, but many more that do not.
Are parking lots available at all romantic getaways?
Indeed, all of those secluded hotels provide free parking for their guests.