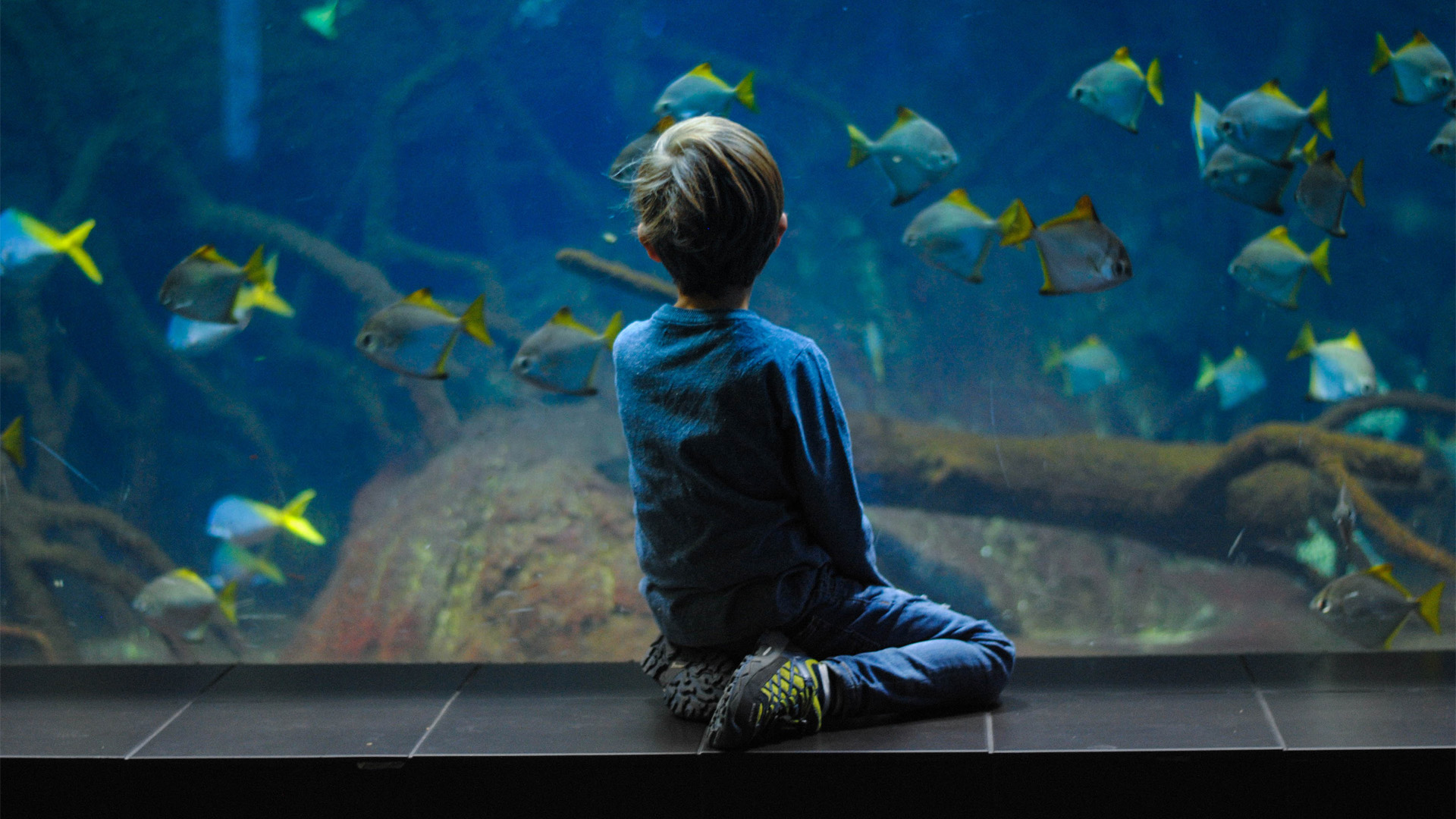 Experience the wonder of Florida's aquatic life at one of the state's many aquariums. Whether you are looking for something to do on a rainy day or a respite from the sun, aquariums are a great option because they provide a fun and educational experience for people of all ages, and the exhibit halls are large enough to get lost in while learning about the various exotic species on display.
Normally, our team visits camping spots, and resorts, and explores the cities but this time, we decided to do something different by visiting aquariums in Florida. You can also experience the thrill of discovering Florida's aquatic life at one of these excellent aquariums.
Check out The Best Attractions In Tampa, Florida!
Our Recommended Aquariums in Florida
You can find some of the world's finest aquariums in Florida. Numerous opportunities await your discovery and enjoyment. What follows is a list of some of Florida's best aquariums, along with descriptions of the features that make them must-see destinations.
The Florida Aquarium in Tampa is one of the best in the nation, and its 150,000 square feet of exhibit space are home to more than 7,000 different types of animals and plants. The aquarium ranks as the 7th biggest Aquarium in the USA.
The aquarium is actively engaged in several conservation initiatives and has an abundance of animal habitats to display native species from all across the state. You go to Florida and view a variety of aquatic animals and flora, and then to Madagascar, where you can see lemurs, chameleons, and other local wildlife.
Tickets start at $30 for adults, $25 for kids, and $27 for seniors. Little ones under the age of two go in for free at the aquarium. Tickets are more affordable on weekdays than on weekends, so you can try to plan your visit accordingly. It is located at 701 Channelside Dr, Tampa, FL 33602.
The aquarium has Florida wetlands display in addition to the typical undersea marine exhibits. Among these displays is Moon Bay, a 2,000-gallon habitat for the celestial-like moon jellyfish. Coral reefs are home to a wide variety of marine life, including Sand Tiger Sharks, Stingrays, Green Sea Turtles, and Moray Eels. In addition, the Waves of Wonder has interactive exhibits where guests may meet marine creatures including clownfish and octopi.
The Mangrove Tunnel is an awe-inspiring exhibit since it was planted by aquarium workers back in 1995 when the facility first opened, and is currently prospering and providing visitors with an authentic wetland experience. Florida's beaches have suffered from years of erosion, but now scientists are using mangroves to help stabilize the soil. Also, they are beneficial to marine life because they provide food for fish and shelter for birds.
The Florida Aquarium is large enough to warrant a full day's visit. A visit to the alligator-infested waterways and the shark tank area gives you a taste of the real Florida without putting you in danger. The treetops are the beginning of the animal habitats they have shown, and the ocean is the last stop.
There is a playground and a splash pad here for the kids, and there is also a café. It is possible to combine a cruise with a dolphin tour, turning your aquarium visit into something one-of-a-kind for an additional fee. As one of the top aquariums in Florida, it also has a breathtaking panorama of Tampa Bay and arriving cruise ships.
Recommended Reading: 7 Key Largo Beaches To Visit This Summer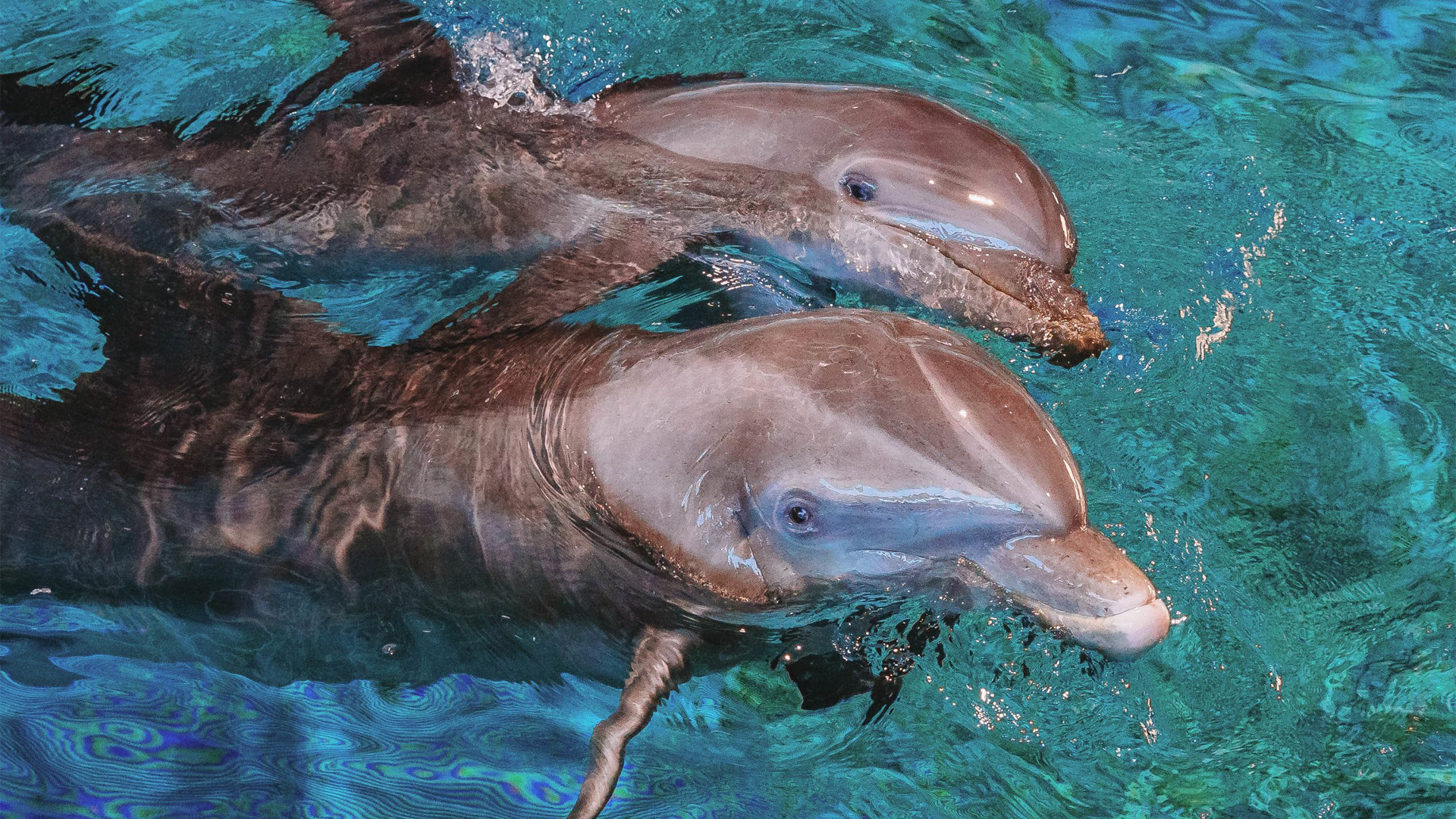 Winter, the dolphin with a prosthetic tail whose story inspired the film Dolphin Tales, was rescued and later became a star at Clearwater Marine Aquarium. The Clearwater Marine Aquarium is one of the best places in Florida to take the kids because of all the cool things they can learn while having fun.
This Florida aquarium is most renowned for its work in rehabilitating abused and neglected marine life. They rescue marine creatures that have been injured or are ill, treat them, and then return them to the wild if possible. As its principal mission, the Clearwater Marine Aquarium is committed to fulfilling these responsibilities. These creatures will always remain a part of the club.
This aquarium is located at 249 Windward Passage, Clearwater, FL 33767. There is no difference in pricing between purchasing tickets in advance online or at the aquarium itself:
The price of an adult ticket is $32.95
Children from 3-12 years old ticket $26.95.
Those over the age of 60 tickets for $30.95.
Free admission for children less than two years old
For the sake of conservation, many of the displays are set outdoors, where visitors may see the creatures in conditions as near as possible to their native environments. You will get an inside look at the facility's animal rehabilitation processes throughout your tour. Helping wounded or ill marine animals go back into the water is a top priority for the staff and volunteers at this facility.
Since not all parts of the rehabilitation facility are exposed to the public, it is a good idea to preview the displays online before making travel plans. A popular attraction is the underwater observation tank, where guests may see mermaids and other marine life swim by. In addition, there is a virtual reality experience called Whales: Living with Giants that allows guests to see whales in their natural habitat.
Aside from being a great place to take the kids, this aquarium also helps injured marine animals. There is a modern theater that plays documentaries, and you can go for a kayak or boat ride on the sea. All these factors make it one of the best aquariums in Florida.
Related: Giant Hotel Aquarium The AquaDom
The concept for this aquarium emerged during the Great Depression, and it was constructed in 1935, making it a true historical landmark. The Key West Aquarium is a great place for families to spend the day exploring coral reef exhibits and learning about marine life and conservation.
As part of its mission, the aquarium strives to ensure the safety of threatened species of sea turtles. It accommodates turtles while they are being cared for at the Turtle Hospital.
Online Prices are as follows: $16.44 for adults, $10.63 for kids 4-12, and free for kids under 4. Seniors, students, and military personnel pay just $14.50. The price at the aquarium's window is $2 more than the online price. The aquarium is located at 1 Whitehead St, Key West, FL 33040.
The Scavengers of the Deep exhibit, featuring huge isopods in an environment natural to the one they would find seven thousand feet below the ocean's surface, is one of the more interesting parts of the aquarium. This monster, up to a foot and a half in length, is found at the depths of three different seas and is four times bigger than its counterparts on the surface.
The marine life of the Florida Keys, including Conchs, Giant Hermit Crabs, Slate Pencil Sea Urchins, and more, may be experienced up close and personal in the touch tank at this aquarium. The most often-seen shark in the Florida Keys is the Nurse Shark, and this aquarium features an exhibit dedicated to teaching visitors about these fascinating creatures.
Visitors may find out whether myths and urban legends about sharks are based on fact, and get tips on how they can help protect these creatures. Those interested should keep a watch out for the opportunity to engage more intimately with the sharks, as they choose persons from the crowd to assist feed the sharks after the lecture. The aquarium's Sea Turtles Conservation Tour and its Jellyfish display are also very well attended.
The Turtle Tour gives guests a chance to see some of the turtles that have made a permanent home at the aquarium and provides information on how they may contribute to the preservation of sea turtles. People may get a close look at the moon jellyfish, the most prevalent kind of jellyfish in the Florida Keys, at the Jellyfish display.
Take a guided tour to find out how the aquarium is helping to protect marine life. An engaging display is dedicated to the topic of invasive species. The Key West Aquarium is a haven for exotic species whose owners later realize they cannot provide adequate care. In addition to the iguanas and lionfish, they also have a Burmese python.
Editor's Pick: Waterfalls In Florida To Treat The Naturalist In You
Since its opening in 1970, Gulf World Marine Park has provided tourists with exciting and informative attractions. Sea lions, dolphins, reptiles, and tropical birds star in several informative performances at Gulf World Marine Park. Conversations are held with the trainers before, during, and after mealtimes. It is located at 15412 Front Beach Rd, Panama City Beach, FL 32413.
The ticket grants admission to all exhibitions and daily animal performances. You can pet the stingrays for free, but if you want to interact with any other animals, you will have to pay extra. Purchasing your tickets for Gulf World Marine Park in advance online will save you $3, and you may typically get other discounts as well. Discounts are available for residents of Florida and active and former military personnel on certain days. Aside from that:
Adult tickets are $29.99
For kids 5-11 years old $19.99
Seniors (those over the age of 55) $24.99
Free for Kids under the age of 4
The marine animal population at Gulf World is a key part of the park's appeal. This aquarium park combines an indoor facility with an outdoor lagoon, making it home to a variety of marine life including harbor seals, California sea lions, bottlenose dolphins, and rough-toothed dolphins. There are optional activities available at the park where visitors can get up close with these stunning species, as well as others like penguins and stingrays.
Visitors have a few options for interacting with dolphins, but these whale-like mammals are far from the sole attractions. Visitors can also interact with animals including seals, sea lions, stingrays, and penguins. With so many exciting activities, it is definitely one of the most fun aquariums in Florida.
The Gulf World Marine Institute is based within the aquarium and helps with conserving and rehabilitating animals. The Adopt a Sea Turtle initiative is a great way to provide a hand. The adoption certificate will have the picture of the turtle you help to rehabilitate. Because this is largely an outdoor aquarium, guests are advised to check the weather before setting out.
Editor's Pick: These Del Mar Restaurants Will Hype Up Your Taste Buds
Since its inception, Sea Life Aquarium has expanded to become a global organization, allowing it to learn from and apply best practices from aquariums all around the globe. As a consequence, all of their sites are great spots for tourists and local wildlife alike. SEA LIFE Orlando is home to more than 5,000 species and offers a wide variety of interactions with these fascinating creatures. This aquarium has a capacity of over 2 million gallons of water and is home to beautiful sharks, bright clownfish, and curious sea turtles.
The address is 8449 International Drive, Orlando, Florida 32819. Ticket cost is $33.95 for adults and $28.95 for kids ages 3 to 12, admission to the SEA LIFE Orlando Aquarium is well worth it. Discounted ticket packages are available if you intend to visit many sites in the Orlando area, such as LEGOLAND and Madame Tussauds.
Sea Life Orlando's 360° Ocean Tunnel is a popular attraction. Visitors may observe sharks, a rescued sea turtle, and many other species of marine life as they pass through this tunnel, which is located in the center of an aquarium containing 350,000 gallons of water. Walking out here is like venturing into the middle of the ocean. Visitors who are feeling very bold may even touch live marine creatures like anemones and starfish at the Coastal Rockpool Exhibit. The Jelly Wall, an aquarium packed with jellyfish, and a recreation of the Everglades' biota are two more highlights.
There is also a seahorse shrine for fans of the little creatures, and exhibits detailing the history of Ocean Caves and the many species that call the world's waters home. A zebra shark called Joy is just one of the many fascinating creatures from the Indian Ocean on display at this aquarium. In addition, the aquarium's shark frenzy feeding demo and the interactive dive feeds are great options if you are seeking more interactive programs.
All ages will appreciate it, but little children will find the displays particularly engaging since they are arranged at their level. While many aquariums have both indoor and outdoor habitats for their species, the Sea Life Orlando site does not have too many creatures that need the latter.
Seeing as how the majority of a visit to this aquarium can be spent in air-conditioned comfort, it is a great alternative for anyone looking to avoid the Florida sun or a sudden downpour.
Must Read: Here's why putting a crayon in your wallet during travel is the best idea
The St. Augustine Aquarium is widely considered to be among the best of its kind in all of North Florida. Outdoors, in the fresh air, visitors may get up close and personal with marine life while learning about the aquarium's mission and the importance of marine conservation.
This aquarium is located at 2045 FL-16, St. Augustine, FL 32084. Tickets for adults cost $14.99 and $9.99 for children.
Tourists may feed certain sharks and rays with the help of trained staff. Those who are courageous enough may even touch real sea creatures including starfish, urchins, horseshoe crabs, and more at the aquarium's "Touch and Identify" display. Guided tours offered by marine scientists are presently available at the aquarium, allowing guests to learn more about the institution's exhibits and animals.
The adventurous visitors may don a swimsuit and a towel and snorkel among hundreds of rays and reef fish on a real Florida coral. Equipment such as masks, snorkels, wetsuits, vests, and even shoes are provided by the center. All guests must pre-book this excursion via phone.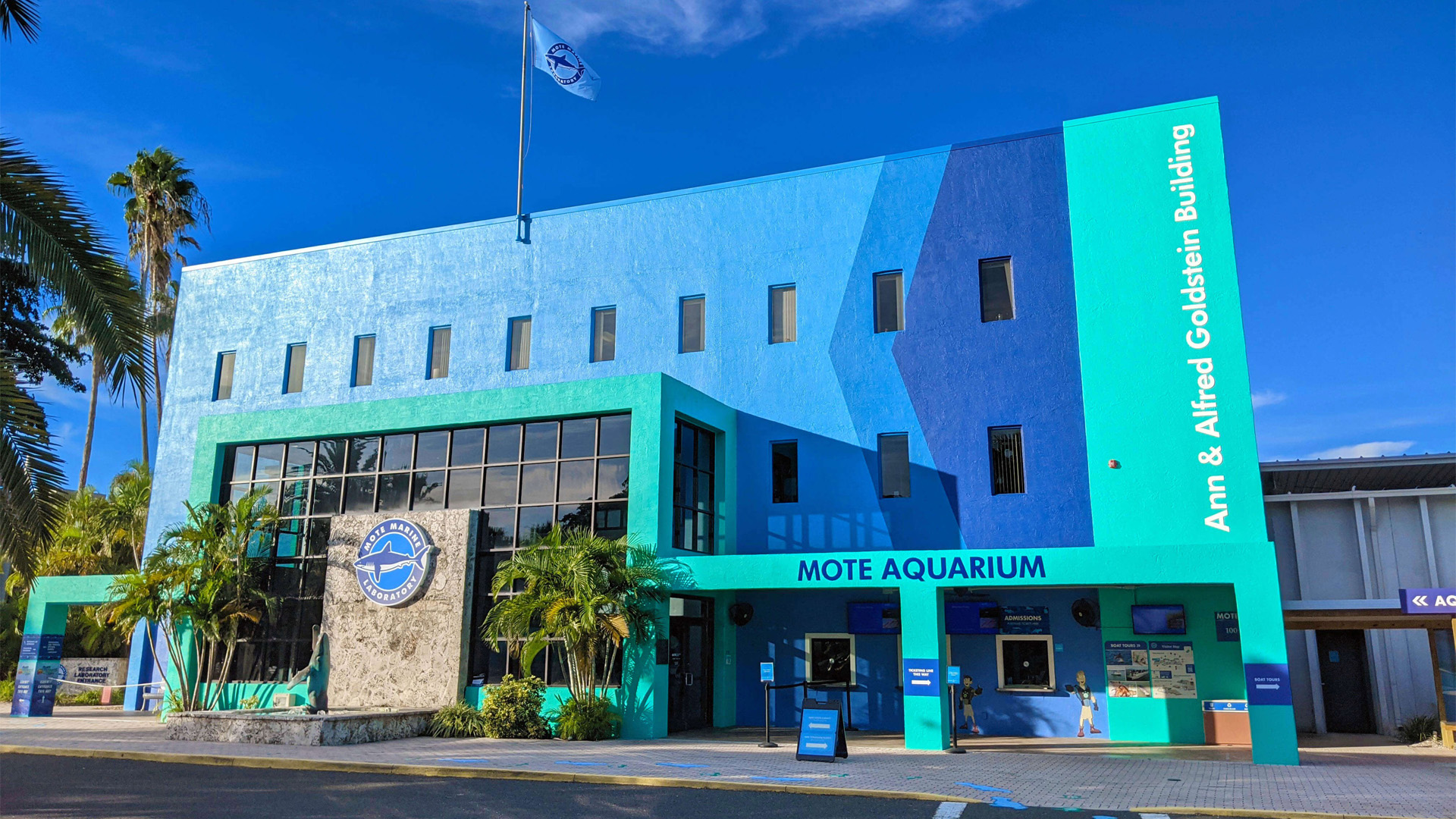 This aquarium in Sarasota was developed by marine scientist Eugenie Clark, sometimes known as the "Shark Lady," and is dedicated to ocean conservation, study, and teaching. The mission of Mote Marine Laboratory is to restore the world's oceans to their natural state as thriving ecosystems for marine life.
This nonprofit institution has established itself as a premier research facility for marine scientists. It is located at 1600 Ken Thompson Parkway, Sarasota, FL 34236. The Cost of tickets is:
For those above the age of 13: $26
Children (3-12 years old): $19
Babies and toddlers (0-2 years old): Free.
Over 20 distinct research initiatives are now being conducted at the Laboratory. These range from the study of ocean acidification, which has been increasing with the rise in global warming, to the conservation of dolphins, whales, sea turtles, sharks, rays, and manatees. Moreover, there is a plethora of other information.
Visitors may choose from a wide range of engaging activities offered by the numerous displays. Exhibits like the SharkZone, which was the impetus for many of Mote's research endeavors, and the Teeth Beneath exhibit, which focuses on Florida's gators and crocodiles, are just two examples. The "Oh Baby! Life Cycles of the Sea" excursion is a great place to take the kids and learn about how marine life reproduces and how Mote helps restore ecosystems by raising and breeding many different sorts of marine animals.
Things to Consider Before Visiting Aquarium in Florida
When deciding which of Florida's top aquariums to visit for the day, there are a few factors to keep in mind.
Safety — Since the appearance of COVID-19, many zoos and aquariums have been very cautious about the safety of both their visitors and the species they house. It is a common practice for visitors to Florida's aquariums, especially those with indoor exhibits, to wear face masks.
Duration — Find out how long you will need to spend at the aquarium to see everything (often between 30 minutes and several hours, depending on its size). You can find this data on the aquarium's website, but you can also always phone and inquire.
Amenities — Before visiting the aquarium, it is a good idea to conduct some research online to find out what kinds of services it offers. It is important to remember that some aquariums are located in the great outdoors, for instance, while making travel plans.
Experience — As a last step, consider what you would want to get out of your trip. Do you want a personal encounter with wild animals? Do you consider yourself an adventurer who dreams of one day swimming with dolphins or sharks? Whatever your inclination, it is a good idea to think about your goals for the trip in advance.
How Do We Pick Our Recommendations?
After careful research and evaluation of all accessible options, we have narrowed it down to a select handful of the best aquariums. We considered how other sightseers could have felt. After visiting several beaches in Destin, Florida, we decided to personally visit these aquariums to ensure you come to the right spot. Our research has led us to compile this list of the best aquariums in Florida.
Final Word
Since you now have an idea of where to find some of Florida's best aquariums, we recommend you plan on your next trip. It sounds like a great idea to visit one of these places and let the kids enjoy it while they learn about sea creatures too.
Best Aquariums in Florida - FAQs
Which Florida aquarium do you highly recommend?
The consensus seems to be that the Florida Aquarium is the best of the best in this category. This Tampa attraction is the biggest aquarium in Florida, and it allows guests to interact with animals including jellyfish, stingrays, and more.
How many aquariums are in Florida?
Florida is home to 21 aquariums. However, many zoos and wildlife preserves in Florida provide fascinating glimpses of aquatic creatures, both saltwater, and freshwater, since the majority of Florida's fauna is at least somewhat aquatic.
Which aquarium in Florida is famous for rehabilitation work?
The Clearwater Marine Aquarium is awesome because of the great job it does rehabilitating animals and because visitors can swim with dolphins and interact with other huge animals.
Which aquarium in Florida has the most innovative attractions?
Sea Life Orlando Aquarium is an aquarium that provides innovative attractions such as the 360° Ocean Tunnel or the Jelly Wall.