Are you looking for a unique vacation destination with endless possibilities? Look no further than downtown Tampa, Florida! From bustling businesses to exciting entertainment and an array of delectable dining options, there's something in the heart of Florida to satisfy every taste. Whether you're searching for an evening of entertainment or want to explore all downtown Tampa offers, it's worth a visit! With its vibrant atmosphere, delectable dining options, and endless possibilities – it can quickly become your next favorite destination. Let's explore in this blog what you can do in Downtown Tampa to make your days unforgettable.
Well, If you are a traveler, then reading things to do guides of different locations is something you would be looking for. Check out our 6 Amazing Things You Can Do In Missoula. So, the next time you visit Missoula, USA, you will know all the important things to do there.
Top Things To Do In Downtown Tampa
Downtown Tampa is a great place to explore and experience the city. Let's explore the top things to do in downtown Tampa.
The Historic Henry B. Plant Museum is an iconic landmark in Tampa, Florida. It was initially built in 1891 and named after businessman and railroad magnate Henry Bradley Plant. Located on the University of Tampa campus, the museum offers a unique look into the history of Tampa Bay and its surrounding area. Visitors to the museum can explore its three historic buildings, enjoy audio tours, and attend events such as lectures, tours, and more.
The museum's main building houses artifacts from the late 19th century when Plant constructed his expansive hotel and transportation network throughout South Florida. Some displays feature original furnishings from his luxurious rail cars and artifacts from other notable train lines in Tampa's history, such as the Atlantic Coast Railroad. The museum also highlights historical figures important to Tampa's early development, such as D.B McKenzie, Ephraim G Rogers, and Frank T Compton.
In addition to showcasing historical artifacts, visitors can explore interactive exhibitions that give insight into what life was like during this time period. Guests can also experience a simulated ride on one of Plant's luxurious rail cars or take part in a virtual tour through downtown Tampa while they learn about its development over time. Finally, visitors can take a stroll through The Peacock Courtyard located at the front entrance to enjoy a nature walk among exotic plants native to South Florida or gaze up at fascinating statues depicting local tales from Spanish conquistadors to Seminole Indians before heading out into beautiful downtown Tampa!
Nestled along the banks of the Hillsborough River in downtown Tampa, Curtis Hixon Waterfront Park is a hidden gem that's well worth a visit. This lush green space provides a much-needed escape from the hustle and bustle of city life and offers visitors a chance to relax, play, and connect with nature. Whether you're taking a stroll along the riverfront promenade, soaking up the sun on the expansive lawn, or enjoying a picnic with friends, Curtis Hixon Waterfront Park has something for everyone. And for the kids, there's a playground and a splash pad to enjoy, making this park the perfect destination for families.
Besides being an ideal place to relax, this Waterfront Park is a popular venue for festivals and events throughout the year. From live music performances to outdoor movie screenings and food truck rallies, there is always something exciting happening here! The park also hosts several local farmer's markets offering seasonal produce and artisanal goods produced by local vendors.
Curtis Hixon is truly unlike any other green space in Tampa; its lush landscape provides visitors with a peaceful respite from city life while offering plenty of fun activities to enjoy. Whether you're looking for a great spot to spend quality time with friends or family or want to experience the great outdoors without leaving town, this place is definitely worth visiting!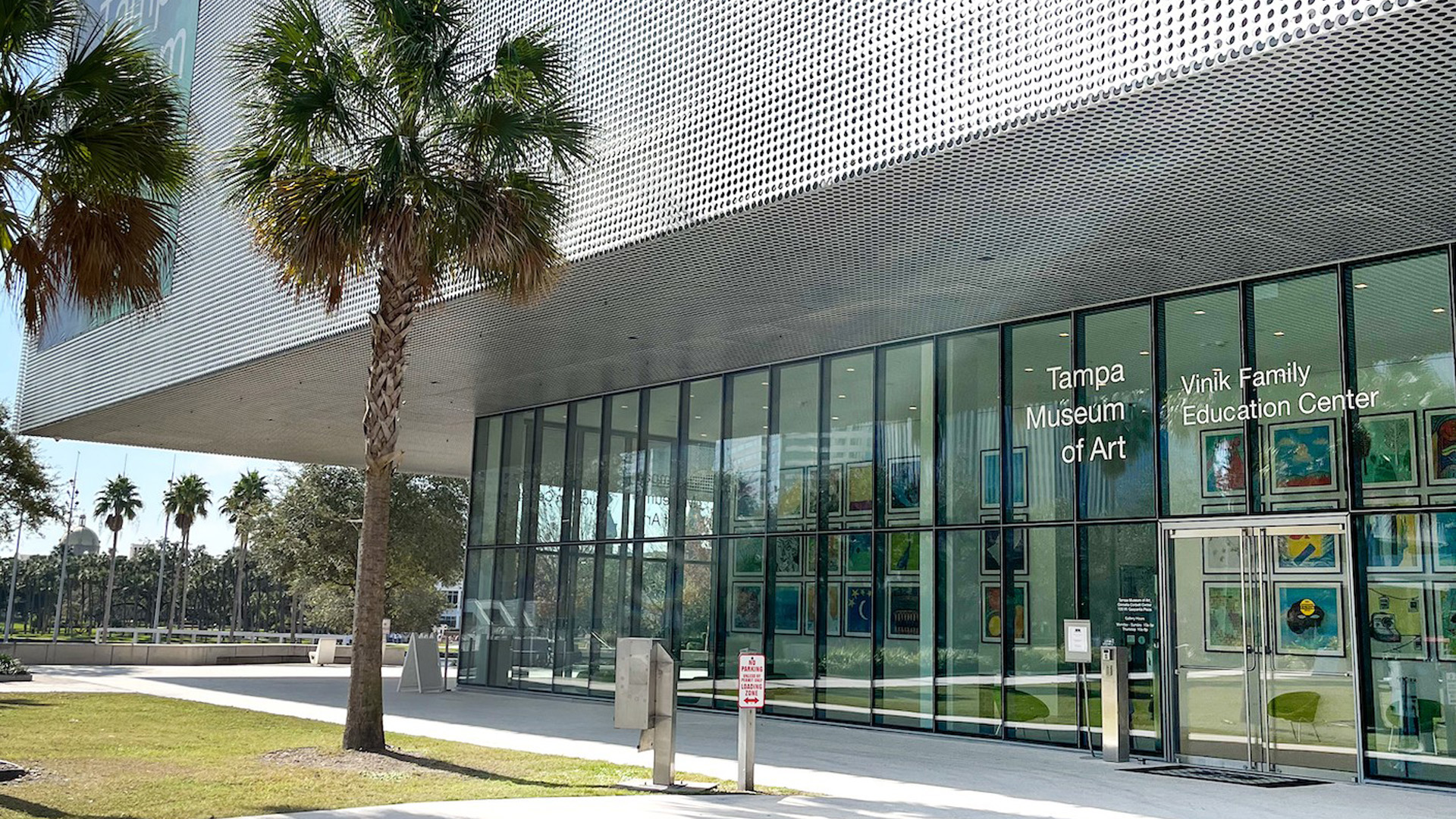 The Tampa Museum of Art is a beautiful place to explore and learn about art from the past and present. Located in downtown Tampa, this museum has been open since 1979, offering visitors a chance to appreciate works by some of history's most renowned artists. From sculptures and paintings to installations and modern mixed media pieces, the Museum contains permanent collections worldwide. Visitors are invited to walk through galleries filled with works from all over the globe, including ones from Europe, Asia, Africa, Latin America, Australia, and New Zealand.
The museum also holds special exhibitions throughout the year featuring modern artwork from contemporary artists. These exhibitions often include interactive elements that allow visitors to have an immersive experience with the painting. Additionally, in addition to regular hours for viewing artworks, the museum hosts educational activities such as lectures and workshops that offer insight into various art history and cultural topics. Furthermore, several special events are held here, such as holiday celebrations or movie nights. These activities enrich visitors' experiences when exploring this fantastic institution dedicated to educating people on art.
Check Out The Florida Aquarium
View Website
Get Directions
PERFECT FOR: The Florida Aquarium is ideal for those looking for an educational and fun experience.
This is a world-class destination located in the heart of Tampa Bay and offers breathtaking views of the city's skyline. With its sprawling 345,000-square-foot complex and over 20,000 aquatic plants and animals from Florida and around the world, it is an awe-inspiring place for visitors to explore. Here you can marvel at majestic creatures up close: witness giant sharks in their underwater habitat, learn about the behavior of manatees, feed tropical fish, discover jellyfish of all colors, watch sea turtles swim gracefully through the depths of their tank, and even catch a glimpse of endangered species such as West Indian manatees and Kemp's Ridley sea turtles.
When you visit The Florida Aquarium, you will also find plenty of interactive exhibits to experience. At the Wetlands Trail section, guests can stroll through habitats like estuaries, marshes, and swamps while observing their inhabitants, such as American Alligators or American Crocodiles. At other areas like Coral Reef Gallery or Shark Bay, visitors can touch live stingrays or keep fierce predators that lurk beneath the surface. Additionally, guests can join one of its many educational programs, such as dive/snorkel adventures or behind-the-scenes tours that give them access to deeper insights into conservation efforts made there. With its immersive experiences and commitment to conservation education, This place provides a unique opportunity for visitors to connect with nature.
Exploring The Fascinating Tampa Police Museum
View Website
Get Directions
PERFECT FOR: Families Seeking An Educational Yet Enjoyable Excursion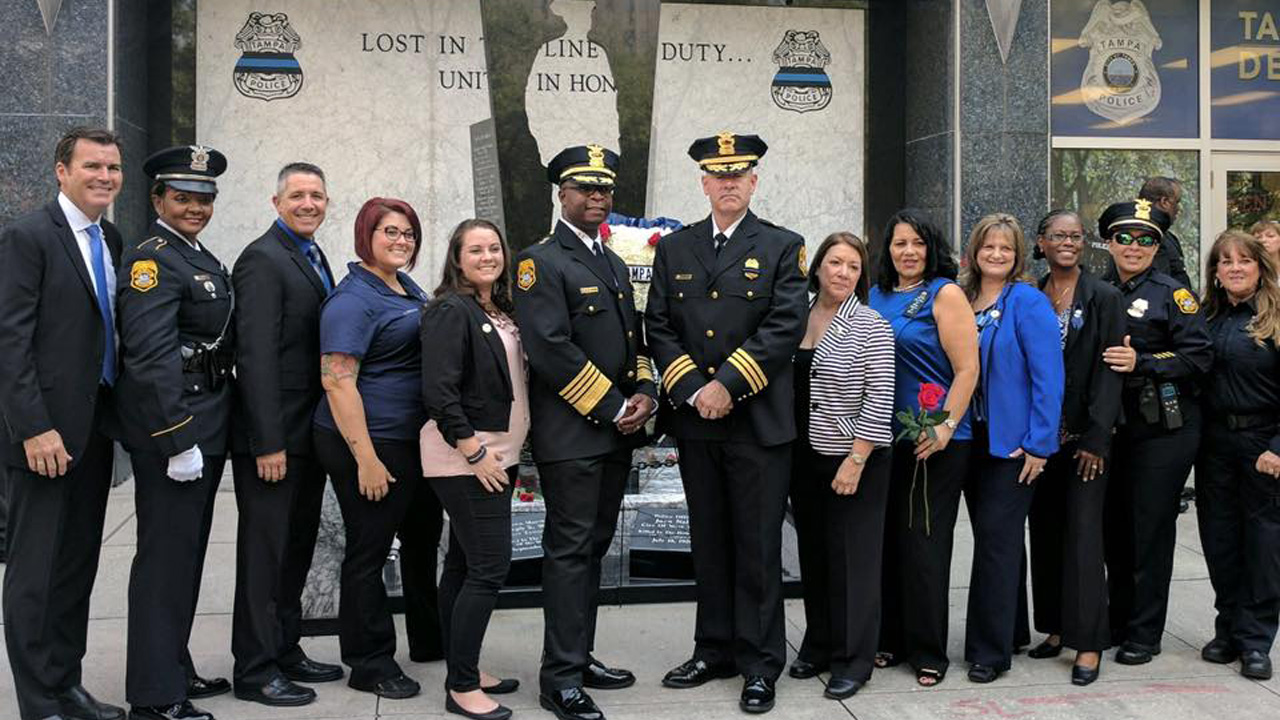 Step back in time and explore the history of law enforcement on weekdays with The Police Museum and Memorial. This unique museum offers a fascinating look into the past, with various artifacts, photographs, and documents that tell the story of policing on weekdays. Visitors can learn about the evolution of police uniforms, equipment, and tactics and the struggles and triumphs of officers throughout history. The museum also features a memorial honoring those who have served and sacrificed in the line of duty.
The remarkable collection at the Museum provides an insightful glimpse into the exciting world of policing in Tampa Bay and beyond. Whether you're interested in learning more about local law enforcement or just looking for a fun way to spend a day out with family or friends, the museum is sure to have something that will fascinate everyone.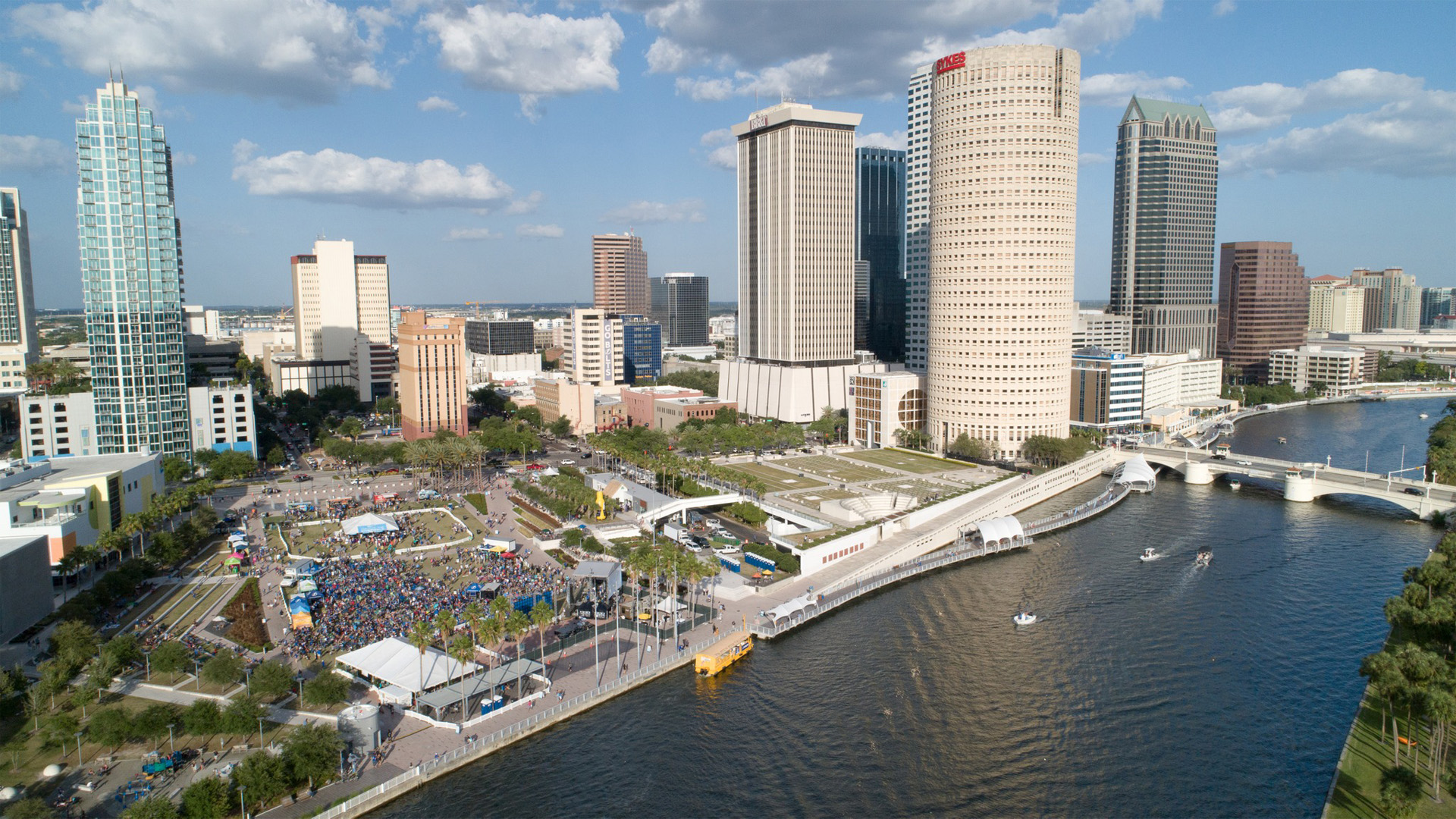 Tampa Riverwalk is a beautiful 2.4-mile waterfront path along the Hillsborough River. It's the ideal spot for taking a stroll or enjoying stunning city views. Along the way, you'll find a variety of shops, restaurants, and art galleries. The Riverwalk also offers a variety of activities for guests to explore. Fishing is available at Bayshore Boulevard or Garrison Channel. Numerous restaurants, bars, and retail stores are sprinkled throughout the walkway, where one can grab a bite or shop for souvenirs. There are several parks, playgrounds, fountains, and sculptures for those who wish to take some time out from their journey, as well as numerous benches for more leisurely activities such as bird watching or simply taking in the views around you.
The Riverwalk also hosts year-round events, including concerts, art festivals, and holiday celebrations, bringing additional life to this already vibrant area. Whether looking for a fun night out with friends or just some quiet time with nature, this waterfront provides something for everyone! Moreover, if you are one of those who enjoy visiting water-linked places then our article on Mesmerising Waterfalls in Minnesota is your go-to read.
The Tampa Bay History Center is a museum located in Tampa, Florida, that provides a comprehensive look at the history of the Tampa Bay region. The museum showcases the rich and diverse history of the area through interactive exhibits, historic artifacts, and multimedia presentations. Visitors to the center can explore the region's indigenous history, the Spanish colonial period, and the growth of the city during the late 19th and early 20th centuries.
The museum also features exhibits on the area's rich cultural heritage, including the Cuban, Italian, and German communities that have made their home in the Tampa Bay region. In addition to its permanent exhibits, the History Center also hosts a variety of special exhibitions and events throughout the year. The museum's research library is a valuable resource for historians and researchers, and the museum also offers educational programs for school groups, families, and adults.
Take A Cruise On The Hillsborough River
View Website
Get Directions
PERFECT FOR: Couples Looking For A Romantic Evening Or Families Looking For An Adventure.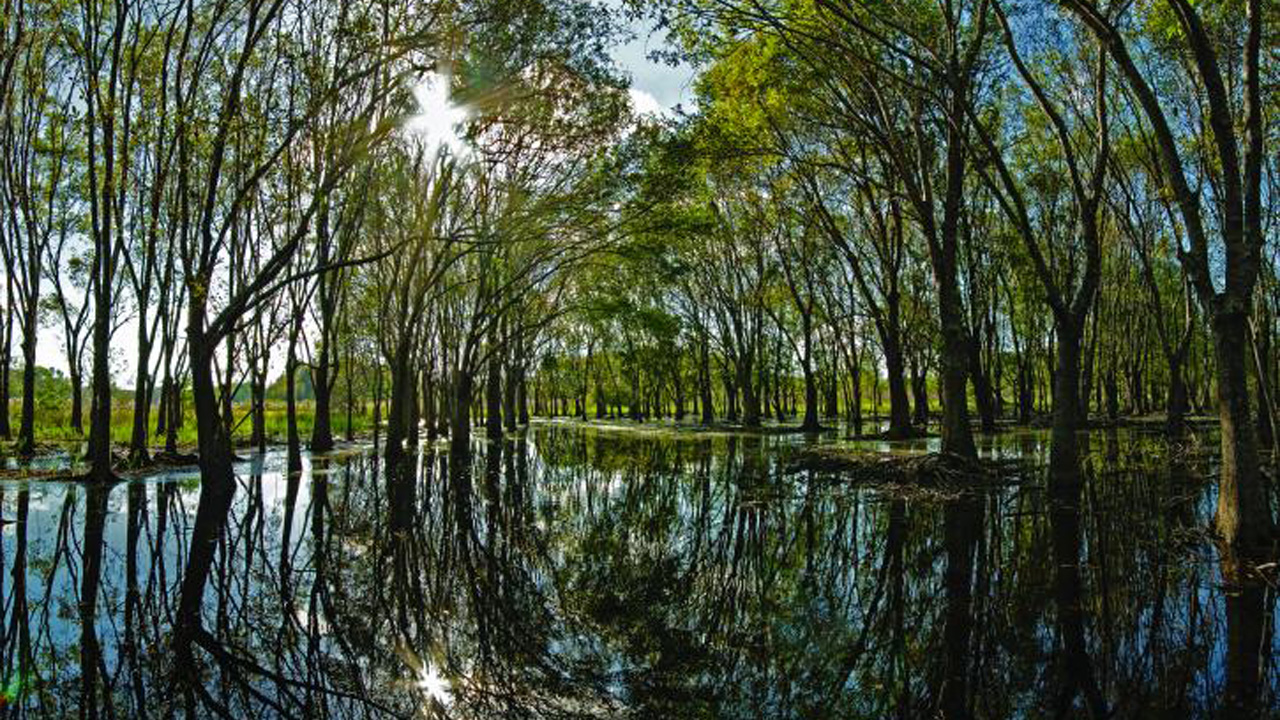 The Hillsborough River is one of the most scenic waterways. Taking a cruise on the river is a great way to experience the beauty and natural charm of Tampa, Florida. Well, there are many cruises available, however, taking a cruise from a pirate water taxi gives some extra leisure. These cruises pass through Hillsborough-which is a picturesque waterway that flows through the heart of the city, and offers stunning views of downtown and the surrounding landscape.
Cruises on the river typically depart from the Tampa Convention Center and take passengers on a relaxing tour along the river, with knowledgeable guides providing commentary on the history and cultural landmarks along the way. Some cruises also offer snacks and drinks, making it a great option for a leisurely afternoon or evening on the water.
The Straz Center in Tampa, FL, is a renowned performing arts venue with five performance spaces, including the Carol Morsani Hall, Ferguson Hall, Jaeb Theater, Patsy T. Mink Central Oahu Regional Park, and Shimberg Playhouse. It hosts world-renowned productions, community outreach programs, educational offerings, special events, and outdoor shows. Guests can also explore local vendors, sample food from around Tampa Bay, take part in interactive workshops and classes, and visit The Marquee Café & Bar.
Cypress Point Park is an idyllic outdoor escape located in Tampa, Florida. Columbus Drive, this picturesque park, provides breathtaking natural beauty and tranquil views. From the graceful swans swimming in the shimmering lake to the lush greenery surrounding it. The park is a peaceful oasis in the bustling city. The park offers plenty of activities for visitors, including fishing, bird watching, and picnicking. Anglers will appreciate the lake's abundance of bass, catfish, and bream, while wildlife enthusiasts can observe countless birds flocking around the lake's edge. These trails are perfect for strolls or brisk jogs, whatever your preference may be!
Furthermore, if you are traveling with your family in the USA and your family loves to explore different parks, then our recent blog on Best Parks for Families to Visit in Santa Ana is something you must go through!
Things To Consider Before Going Downtown Tampa
Tampa, Florida, is a vibrant city full of life and excitement. Before you go, there are many things to think about. Whether you plan to visit the nightlife, visit the local attractions, or take in some sights and sounds. From the best places to stay to safety tips for tourists, here is what you should know before exploring downtown Tampa.
Getting Around Town — Downtown Tampa is easily accessible by car, public transportation, bike, or scooter. Knowing where you can park and how much it will cost is essential if you plan on driving around town. The city offers several public parking lots and metered street parking throughout downtown. To avoid getting ticketed or fined while driving around the city, learning about the area's traffic laws is essential.
Safety Tips — When Traveling anywhere unfamiliar, it's essential to take extra precautions regarding your safety. Be aware of your surroundings and never leave personal items unattended in public areas such as restaurants or bars. Avoid nighttime solo walking, and always let someone know where you are going if possible. It's also recommended that you only use licensed taxis or rideshare services when getting around town after dark, as these services usually have additional safety measures that make them safer than other modes of transportation.
Research Your Destination Ahead of Time — Research where you want to go and what you want to do in Tampa before leaving home. This way, you can plan and ensure that all the places you want to visit are open when you arrive. Additionally, researching beforehand can give you an idea of the area so that you won't get lost wandering around when you arrive!
Bring Cash — Though most businesses take card payments nowadays, it's always best to bring cash with you just in case. Some smaller establishments may not accept cards or may have outdated payment terminals that don't accept certain cards. Additionally, if a cash-only restaurant or store catches your eye while in downtown Tampa, having cash on hand can help ensure that your plans are uninterrupted due to a lack of payment options.
Plan For Parking & Transportation — Parking and transportation can be tricky when visiting downtown Tampa depending on which part of town you plan on visiting. If traveling by car and planning on parking once arriving at your destination, be sure to research whether public parking is available near where you plan on going – sometimes lots offer discounts if paid online; otherwise, street parking may be available. Still, it could prove more complex depending on the time and day of your visit (or if there's an event happening).
Similar Read: 10 thrilling things to do in Buckhead
How Do We Pick Our Recommendations
We take pride in providing our readers with the best recommendations for things to do in downtown Tampa. Our team of researchers starts by gathering information from various sources, such as websites and past visitor reviews. Next, they visit each potential event or experience firsthand to gather information and assess its quality, including parking accessibility and staff interactions. Finally, all the research is compiled and discussed as a team to determine if each event fits our criteria and is worthy of being included in our recommendations list. This thorough research process ensures that our readers receive the most up-to-date and accurate information on the best experiences in downtown Tampa.
Conclusion
Downtown Tampa offers a range of entertainment and activities that appeal to various interests. The downtown area has options sure to spark joy, from museums, galleries, and cultural attractions to outdoor activities such as biking and kayaking. Visitors can get lost in the historical sites that reveal Tampa's legacy or explore local restaurants, bars, and shops to take in the city's modern-day culture. Downtown Tampa is an exciting urban hub filled with diverse sights and activities – perfect for those looking to escape their everyday life while enjoying something fun. Take advantage of all the possibilities tucked away in this vibrant environment by visiting today!
Exploring The Best Attractions In Tampa: A Local's Guide - FAQs
What is downtown Tampa known for?
Downtown Tampa is known for its vibrant nightlife, diverse restaurants, and cultural attractions.
Is Tampa Riverwalk safe at night?
Tampa Riverwalk is generally safe at night, but it is always advisable to exercise caution and stay aware of your surroundings in any urban environment.
Is Tampa an excellent vacation spot?
Yes, Tampa is a great vacation spot with its beautiful beaches, vibrant nightlife, and many attractions.