Missoula, Montana's second-largest city is at the confluence of five mountain ranges, making for a breathtaking backdrop. Located on the banks of the Clark Fork River and close to the Bitterroot and Blackfoot Rivers, the area is a heaven for outdoor enthusiasts. Hiking and whitewater rafting are two of the most popular pastimes here. Locals and visitors alike take advantage of Missoula's stunning natural scenery, but the city also offers a wealth of exciting activities. Missoula is a city that offers something for everyone which is why we bring you the ultimate guide on the things to do in Missoula.
Enjoy These Outdoor Activities and Things to do in Missoula
Missoula is a host of great outdoor activities, which are one of the city's main attractions. Beyond its natural beauty, Missoula is also interesting for its unique cultural offerings. The following are just some of the things that make Missoula so exciting:
Explore the Clark Fork Riverfront on Foot or Bike!
View Website
Get Directions
PERFECT FOR: Visitors Interested in Outdoor Exploration
Missoula is on the banks of the Clark Fork River, and a paved trail runs down the river in both directions from the city center. The Riverfront Trail is Missoula's most popular walking path and an excellent introduction to the city's stunning natural scenery. If you want to explore Missoula, take a stroll along the Clark Fork Riverfront Trail. Caras Park and the Kim Williams Nature Trail are just two of the many trailheads you will find along the way.
If you want to hike to the Orange Street Bridge, here's the starting point's address: Orange Street Bridge Trailhead, Missoula, MT 59802.
Visitors can cross the Madison Street Bridge to reach the south bank of the Riverfront Trail from downtown or the Hip Strip via Higgins Street or Orange Street. Several more destinations, such as Caras Park, the Montana Natural History Center, and the University of Montana campus, can be reached through the path. This route not only provides a picturesque overview of the area but also reveals the thoughtful design of the urban environment.
Hiking along the Clark Fork Riverfront route is a great way to get some fresh air and get your thoughts straight.
In addition to being a scenic route, the Clark Fork Riverfront Trail is also a place of great beauty. Put on a sturdy pair of shoes and get on your bike, for you are about to go on a fantastic journey. From Allegiance Field, where the Missoula PaddleHeads play minor league baseball, visitors may walk to Ogren Park and the foot of Mount Sentinel. Be prepared to share this well-traveled route with other pedestrians, joggers, stroller-pushers, and cyclists. Also, do not forget to soak in the beautiful scenery along the Riverfront Trail.
Public paths, such as the Clark Fork Riverfront Trail, do not require payment to visit which is why it becomes one of the cheapest activities in Missoula. However, there may be additional expenses if you need to utilize parking, public transit, or other facilities to get to the trailhead. Overall, it is a great activity for the entire family.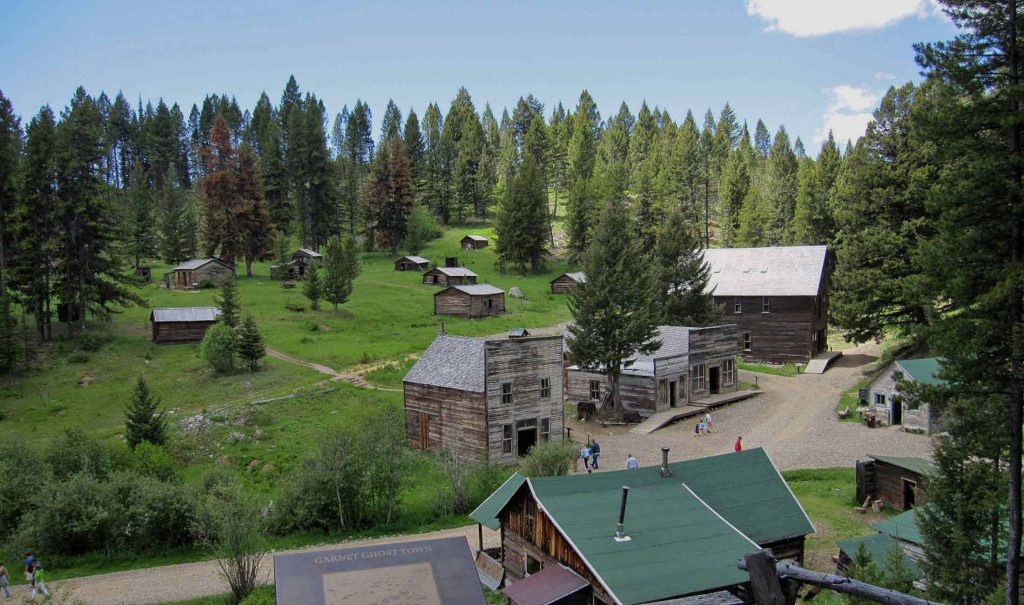 Garnet Ghost Town, a once-thriving mountain mining town, is now a renowned tourist destination. The town was abandoned in the 1930s, but its well-preserved houses may still be seen in the Garnet Mountain Range, which is just about an hour's drive east of Missoula. Garnet, although a ghost town, is in surprisingly excellent shape because of public and volunteer efforts to maintain and preserve it. It is located about 20 miles northwest of Philipsburg in west-central Montana. As a mining town that has since been deserted, the ghost town has no current mailing address.
Exploring its abandoned mines and crumbling huts is a fascinating and unsettling experience since everything is left exactly as the workers left it when the gold was exhausted. It is hard to believe that this town, which once had so many seedy bars, shops, hotels, and even a school, is now completely at the mercy of the weather. Extremely strange, the abandoned village in the middle of some beautiful mountain and woodland landscape is one of the nicest and most memorable sites to see in Missoula.
As a background, the Garnet Mountains are stunning. Garnet Ghost Town is not near Missoula, but it is well worth the time and effort to go there. Discover the wonderful sights that await you in this area of Montana. Consider the rich heritage of this beautiful area as well.
The abandoned town of Garnet can be visited by anybody, and there is no admission fee. However, travelers should be aware that Garnet is a far-flung and secluded destination, so getting there may be difficult. Due to its hilly setting, the roads leading to Garnet are not always in the best condition. You should be ready for bad weather and drive a well-maintained car.
Related: 7 Incredible Things You Can Do In Beacon, NY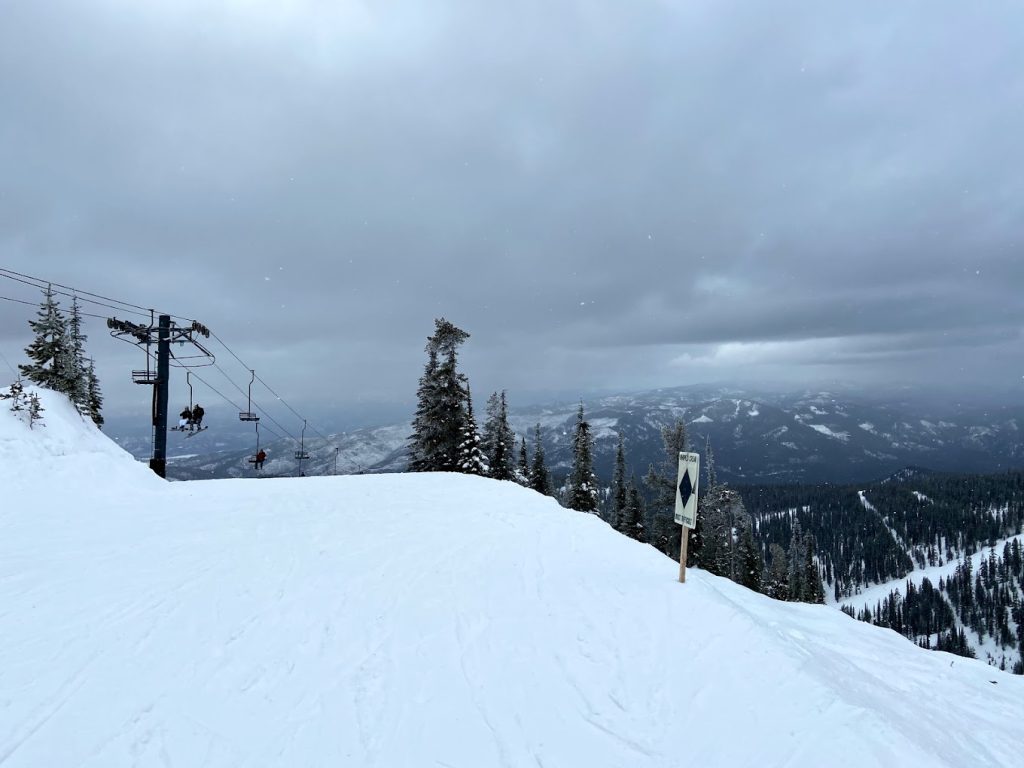 The Montana Snowbowl is a famous winter sports destination for locals and visitors alike and is just a 12-mile drive to the northwest of Missoula. One of the greatest spots to go skiing and snowboarding in the area, the Montana Snowbowl is located in the beautiful Lolo National Forest. It ranks among the greatest in the state of Montana. Skiers and snowboarders who are looking for longer routes, like the world-famous West Bowl, frequent this resort. It is just a half-hour drive north of Missoula, so it is convenient for residents and visitors both. Missoula, Montana 59804, at 600 Snowbowl Road, is where you will find the resort.
Big Sky Mountain rises to an altitude of 2,310 meters and is recognized for its challenging expert runs that drop from the summit. You can take the Grizzly Chair all the way up from the base or the LaVelle Creek Chair from about halfway up the mountain. In addition to 40 exciting lines, the Montana Snowbowl also offers wonderful hiking and mountain biking in the summer. Many people from Missoula come here for the relaxed atmosphere and beautiful mountain views, and to have a meal or drink at one of the many restaurants.
Snowbowl is a smaller, more economical alternative to Montana's larger resorts, with only two lifts and a little chalet and hotel. Due to its popularity among locals, the mountain has a strong sense of community. This is especially noticeable in the evening when people engage in "après-ski" activities.
Tickets for the lifts at Montana Snowbowl may be purchased by the day, week, or season. Ski passes cost more or less based on the skier's age and whether or not they are a Montana resident. Day passes at Montana Snowbowl may cost up to $50 for adults and $40 for children and senior citizens. Buying a season pass or multiple-day lift tickets might save you money compared to buying single-day tickets. A season ticket to Montana Snowbowl might save you money if you intend to visit the resort several times or for a long length of time.
Snowbowl's on-site ski school is another excellent option for beginners. In the warmer months, the landscape takes on a new hue as mountain bikers and hikers flock to the region. Montana Snowbowl is home to world-class amusement parks and other tourist destinations. For enthusiasts and seekers of adrenaline, this is a perfect getaway!
Also Read: The Best Donuts in Virginia You Must Try
Fort Missoula, originally built by the US Army in 1877 to guard Montana's early inhabitants, is now a stunning museum. Located on the outskirts of town, the fort has several museums and exhibitions that provide insight into its history and that of the surrounding area. The open fort was originally constructed to shield the surrounding town from Native American attacks; nonetheless, it saw service as a prison camp during World War II. Visits to the massive complex or guided tours of the site allow visitors to dig into its interesting history in more detail. It is located at 3400 Captain Rawn Way, Missoula, Montana.
Fort Missoula's Historical Museum provides an interesting glimpse into the lives of early residents, settlers, and regular troops. The museum offers both self-guided tours of the grounds, including opportunities to see inside old buildings, and a specialized exhibition area devoted to the early history of Missoula. The beautiful Willamette Locomotive is on display in addition to informative displays on the area's early residents, soldiers, and Native Americans.
The ticket cost for Fort Missoula Museum is $4 for adults, $3 for senior citizens, $2 for students, and $10 for families.
Events occur often at Fort Missoula throughout the year. Two of the most well-attended are the huge yearly used-book sale and the Fourth of July at the Fort celebration. Candlelight tours are also offered throughout the holiday season. Hours of operation are 10 am – 4 pm Monday through Saturday, and 12 pm – 4 pm Sunday.
Visit the Rocky Mountain Elk Foundation to Get Knowledge About Native Species
View Website
Get Directions
PERFECT FOR: Wildlife and Animal Seeing
The Rocky Mountain Elk Foundation (RMEF) is one of several conservation organizations with headquarters in Missoula that works to preserve natural areas for elk and other animals. The foundation offers several opportunities for participation and education about the ecosystems that are home to elk. The Rocky Mountain Elk Foundation has been working to preserve animals and the American hunting culture since its inception in 1984. The Rocky Mountain Elk Foundation (RMEF) has a visitor center just outside of Missoula where people may go to learn about elk and the organization's work to protect elk habitats. The RMEF visitor center is located at 5705 Grant Creek Road, Missoula, Montana.
The RMEF's Elk Country Visitor Center is a fantastic destination for learning about the region and becoming involved with the foundation. Between June and October, the tourist center is open every day of the week, while the rest of the year it has reduced operational days. Mounted elk and other native animals are on display inside the visitor center, providing an opportunity to learn more about them and the group's conservation efforts.
The center also has a large library of wildlife documentaries and photographs for visitors to peruse. Annual expos, elk camps, and a roadshow called the Great Elk Tour are just a few of the many activities that the foundation funds and hosts in Missoula and around the west. There is nothing to pay for, yet there is a wealth of information available here.
Visitors to the foundation should not be shocked to find magnificent elk mounts displayed, given that "Hunting is Conservation" is the organization's motto. The Rocky Mountain Elk Foundation (RMEF) is an excellent place to learn about the history, culture, and wildlife of Montana and the Rocky Mountains.
From January 1 through April 30, the following are the visiting hours: Monday through Friday, 8:00 AM to 5:00 PM; Saturday, 10:00 AM to 5:00 PM; and Sunday, CLOSED. From May 1st through December 31st visiting hours are as follows: Monday through Friday, 8:00 am to 6:00 pm; Saturday and Sunday, 9:00 am to 6:00 pm.
Recommended Reading: 10 Fun Activities To Do In Princeton NJ
Visit the Depths of Lolo National Forest
View Website
Get Directions
PERFECT FOR: Enjoying recreational activities along with nature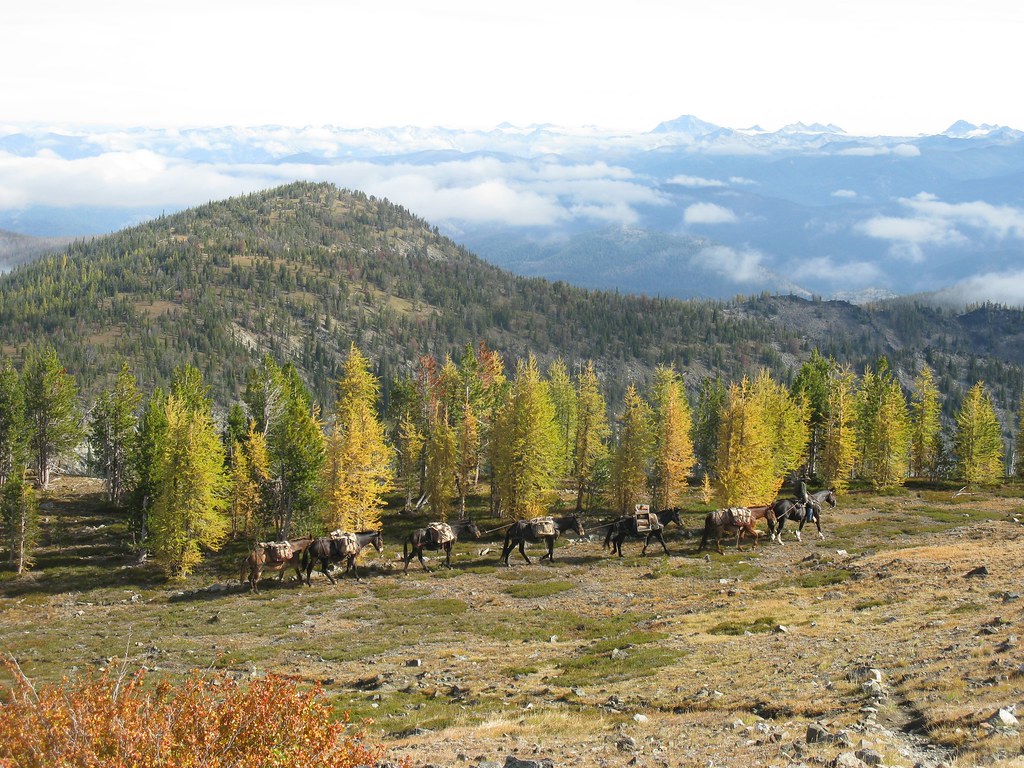 Lolo National Forest encompasses more than 2 million acres and surrounds Missoula, one of the most significant timber regions in Montana. The forest is home to four protected wilderness areas, including the Rattlesnake Wilderness, all of which are easily accessible by car or bicycle from the nearby city. The Lolo National Forest was established in 1906 and has been properly preserved ever since. Trails abound, and there are fantastic creatures to see. It is located at 2250 Highway 12 West Missoula, MT 59804.
Fishing, hiking, skiing, snowmobiling, mountain biking, and horseback riding are just a few of the activities that may be enjoyed in this forest. Moreover, the forest is home to some of the finest camping spots in the Missoula area. In addition to the possibility of seeing species including grizzly and black bears, elk, moose, and mountain goats, visitors also have the opportunity to observe towering western red cedars, some of which are eight feet in diameter and up to 200 feet in height.
There is a $5 daily fee, $20 for a bundle of 5-day passes, and $35 for an annual pass to Lolo National Forest.
The forest contains about 700 miles of trails of varying difficulty, in addition to great camping options. Within the forest, the nearest hiking places to Missoula are the Rattlesnake, Blue Mountain, and Pattee Canyon National Recreation Areas. Each of these three parks is only a short drive from the city center and makes for a great outdoor excursion. While the forest is accessible at all times, the hours that individual services like campsites, ranger stations, and visitor centers are open may vary.
Similar Attractions: 8 National Parks of Montana
Things to Consider Before Going to Missoula
Take these things into account when making your Missoula travel plans
Cost — The most crucial factor to think about before engaging in any of these pursuits is the available funds. For those on a tighter budget, free attractions including the Clark Fork Riverfront Trail, Garnet Ghost Town, and Rocky Mountain Elk Foundation are great options. If money is no object, we highly recommend a ski trip to Montana Snowbowl and a trip to the Fort Missoula Museum.
Weather — In terms of weather, Missoula is most pleasant in the spring and autumn when temperatures are moderate and humidity is low. If you wish to escape the crowds and higher expenses that often accompany peak tourist season, these times of year are also ideal for your trip. Temperatures in Missoula's winter can drop below freezing, and the city often sees snowfall. The winter months have their charms, but they may not be the greatest time to come if you plan on doing a lot of outdoor activities. Remember to bring warm clothes and be ready for slippery roads and cold weather if you plan on visiting Missoula in the winter
Support Local Businesses — There is a wide variety of activities and attractions in Missoula, from outdoor pursuits to cultural celebrations that will appeal to visitors of all ages. Think about what you want to accomplish while there, and organize your time appropriately. It would be nice if you could stop by some of the local restaurants and shops while you are here to show your support for the community.
How Do We Pick Our Recommendations?
These recommendations have been culled by experts after careful examination of several criteria. After doing some research and asking around, we decided on these top-notch activities in Missoula. We make every effort to provide you with a wide variety of options, and we also consider the opinions of other visitors. We have selected a broad selection of attractions and locations to appeal to a wide range of ages and interests. Each of our suggested destinations is ideal for a pleasurable day with a small group of friends, a significant other, or a large family and friends.
Final Word
You may use our list of exciting outdoor activities in Missoula as a starting point for your exploration of the city. There is beauty, entertainment, and wonderful people all across Missoula. Visit this wonderful city and see it for yourself.
Things to do in Missoula - FAQs
Where in Missoula should I take my partner?
If you are looking for a romantic setting, go to the Clark Fork Riverfront Trail as it offers a naturally pleasing setting with aesthetics for a romantic evening.
Where in Missoula should you take kids?
Lolo National Forest is a great place to go and engage in a wide range of entertaining pursuits. Montana Snowbowl is also a great place to take the kids.
What is a fun activity for everyone in Missoula?
Montana Snowbowl is an excellent place to spend the day skiing as well as other snow sports.
Is there moderate-budget accommodation available in Missoula?
Yes, a wide variety of accommodations are available in Missoula such as hotels, motels, B&B, rental houses. The prices are quite nominal starting from $50 a night.