Thinking of visiting the national parks of Montana, exploration of ancient history and culture, seeing extraordinary natural sites, and architectural and ecological wonders must be on your things-to-do list before you kick the bucket.
Traveling to these locations is pretty easy as there are direct flights, trains, and buses that take you to the parks of your choice. For the best experience, guided tours and lodgings are offered in some places.
From adventurous hikes to skiing, hunting to fishing, or just appreciating the beauty of nature, these parks have it all in the literal means. Let's get started with the guideline on the national parks of Montana.
Each park caters to a different audience based on their interests and aesthetics. With our recommendations, you can pick which one caters to you the best for your next visit.
In addition to exploring the national parks of Montana, visiting Buckhead offers a wide range of exciting activities. Here are the Best Places to Live in Montana: 10 Secret Places.
A complete guideline on the national parks of Montana
There are eight national parks in Montana. Below will be a complete guideline on what to look forward to when you get to visit them.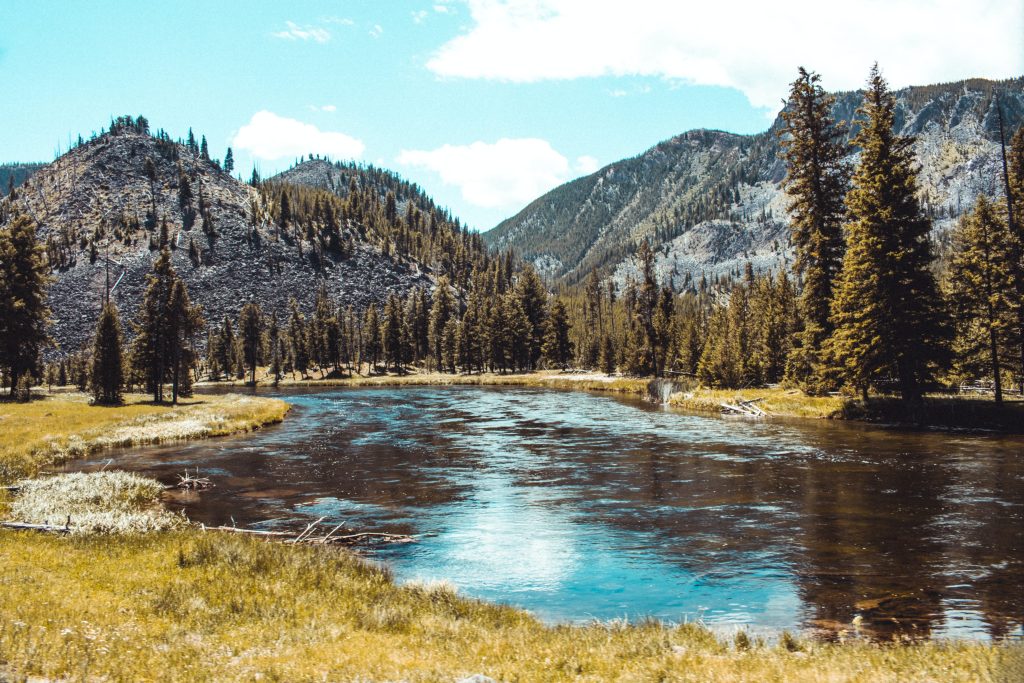 This park is considered to be America's first national park or some say the world's first national park. The park has hot geysers, wildlife, lakes, valleys and so much more in store for you. Yellowstone preserves half of the world's hydrothermal features and has its own Grand Canyon, which is known for its astonishing views.
You can hike to Mystic Falls or can have a walk along the hot springs; you can see coyotes, grizzly bears, and other wildlife creatures at the Lamar valley or can simply dine in with these breathtaking views at one of the inns.
There are rivers, lakes, mountains, and geothermal sites. The Old Faithful geyser that has been erupting since the 2000s after every 44 minutes to two hours is a rare site and way too surreal to experience for the first time. This place is the one for nature lovers as they can enjoy hiking, camping, backpacking, boat tours, and wildlife.
There are lodgings available within the park. Staying in the park when exploring these sites takes the experience to a whole another level. As the lodgings not only provide you with accommodation but also with a scenic view of the wilderness around you.
You can enjoy the dine-ins and cafes available within the national park that offers seafood, ice creams, pizzas, burgers, and local cuisine. The restaurants within the national park might require a reservation; however, there are also various restaurants available outside of the park.
Also Read: 10 Fun Activities To Do In Princeton NJ
This park is heaven for nature enthusiasts as it not only offers the uncanny view of the icy mountains and meadows, it has over 100 lakes and many forests. These ideal conditions are the reason why many endangered wildlife species are spotted in this park.
Park is spread over thousands of acres of land which is why it is impossible to see every site it has to offer in a day. The best time to visit is mid of September. If you are lucky enough, you also get to see the northern lights here as the sky is really clear.
This park has something to offer everyone. You can go for a hike, backpacking, fishing, or camping. The Going-to-the-Sun road is another one of the famous landmarks of this park. This road offers some of the most awe-inspiring natural views in this park that is full of them.
Native Americans were the first people to inhabit this place so you also get to see a glimpse of the history of this piece of land that seems too good to be true. With its extraordinary views and sites, this place is ideal for photography.
Glacier national park offer lodgings that range from historic grand hotels to inns and even cabins. No matter what you choose you get to have the most beautiful views right outside of your accommodation. The old architecture of the lodges with the spectacular view of the park leaves you flabbergasted.
The nearest airport is Glacier Park Int'l Airport. There are also restaurants within the park for dine-ins.
Battle Field Park commemorates the memory of the Nez Perce tribe who fought with US forces back in 1877. The place was given the rank of a national monument in 1910.
There are several things that you can do apart from the site seeing. One can enjoy a hike or can have a guided tour by rangers.
You can also attend the annual commemoration of the battle of the big hole.
The place is perfect for people who are into history and it also gives you an insight look at the culture of the Native Americans.
This park doesn't offer lodgings; however, you can go to the nearby Town of Dillon where various hotels are available.
The nearby airport is Bert-Mooney Airport in Butte and the nearby bus station is in the town of Dillon which is 75 miles from the park.
There are various restaurants, cafes, and bars available near the battlefield that offer breakfast, lunch, and dinner.
Fort union trading historic national site used to be a trading spot for Native Americans who depended on this trade to get the necessities of life. They use to trade fur, beads, guns, etc. With time, people from different regions of the world started to come here for trade and employment purposes, bringing with them different cultures and languages.
This fort was also a host to visitors who saved their observations in the form of paintings and sketches. Today this post has been converted into a national historic site by the government.
The government has aimed to build this place identical to what it used to be like back in the 1800s, based on the excavations and pictures they have got.
You can enjoy guided tours, learn about the history of the place and view the art showcases at the same time. It also offers you a view of the Missouri river. The visitors get to have an insight into the way trade used to happen back in the day. This place also has a display of exquisite Indian Art.
The park does not offer lodgings; however, there are campsites available for reservation. There are also various motels available for rentals. Coffee shops, burger joints, and bbq grills are available to quest your hunger at almost every footstep.
Williston, ND, and Sidney, MT, two of Fort Union's gateway communities offer commercial flights and vehicle rentals.
Bighorn Canyon National Recreation Area
View Website
Get Directions
PERFECT FOR: Boating, fishing, hunting, and nature enthusiasts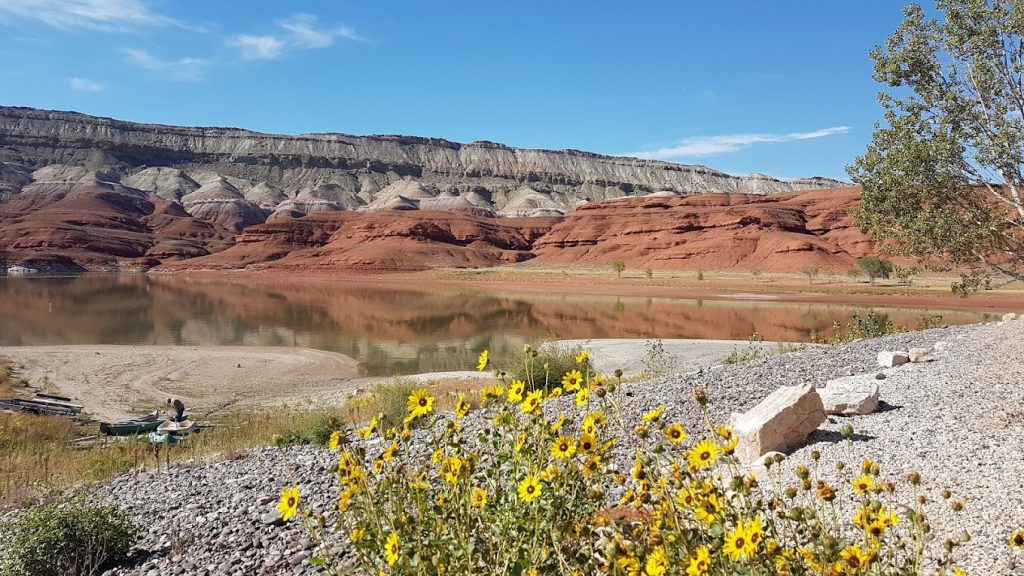 This place is located between the borders of Wyoming and Montana. It's a perfect place for people to absorb the beauty of nature, wildlife and so much more.
There is an After-bay lake and big horn river where you can enjoy fishing. Various historical ranches that have been kept in their original form are also there for you to discover. They also offer camping grounds. The camping grounds have some of the most stunning views around.
There are hike trails that are not only breathtakingly beautiful but also offer you a look into the wilderness. You can see big horn rams, mules, and even black bears on site.
You can enjoy bicycling or you can just be amused by a picnic with your family in this serene environment. Amidst the chaotic city life, this recreational area has got something for everyone.
The nearest airport is the Logan International Airport in Billings. This park doesn't offer lodgings however, the nearest city is Billings where you can rent rooms at your convenience.
There are various food places available from fine diners to taco bars and pizza bars you can enjoy whatever you want.
This recreational area includes the yellow tail dam, the big horn river, and parts of The Pryor mountain range.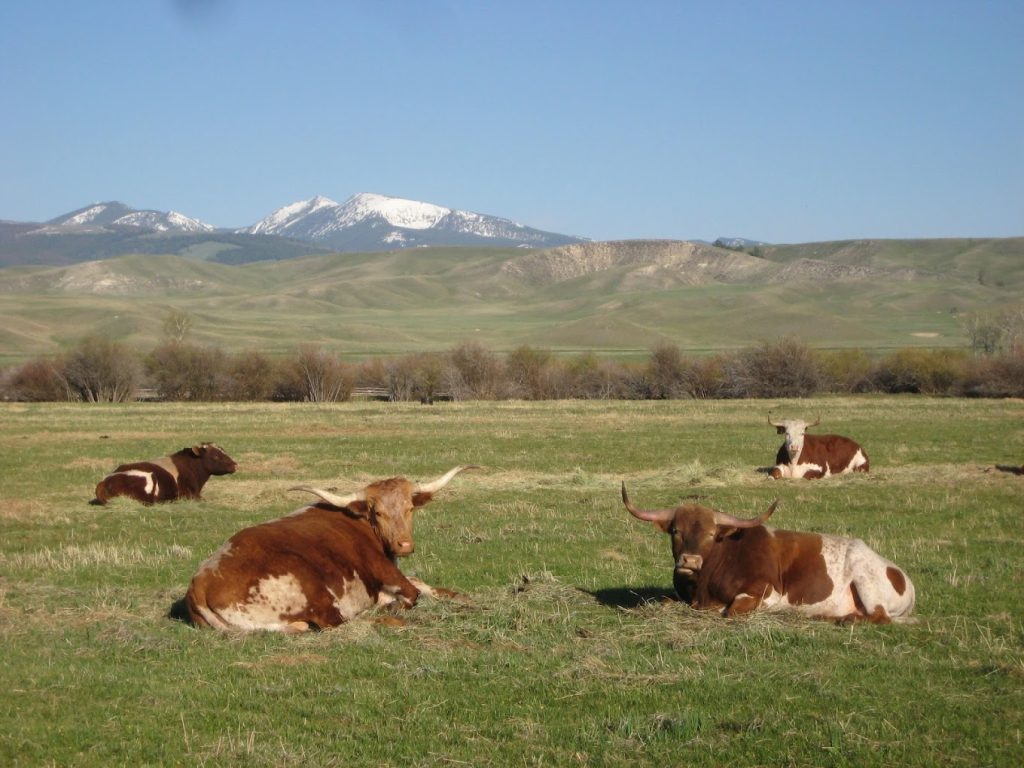 This historical site preserves the remains of the true cowboy culture that existed in America back in the 1800s. The word 'Grant' comes from the fur trader name 'Johny Grant' who used to own this ranch before it was sold to the 'Kohrs'. This historical site offers you an insight into the life of cowboys and their impact on today's America.
You can enjoy a self-guided tour or a guided tour of this place and learn about the history and cowboy culture. This place has preserved the site of the times when the cattle business in the west was at its peak.
There are also various historic structures preserved on this site. You can walk around and explore these structures. One can have a ranger's guided tour to learn more about the history of this place.
This place does not offer lodgings but you can rent rooms from motels and inns nearby. The nearest airport is Bozeman Yellowstone International Airport. There are also various restaurants and cafes available nearby including steak houses, noodle parlors, etc.
Little Bighorn Battlefield National Monument
View Website
Get Directions
PERFECT FOR: Learning the culture and ways of Native Americans
Little Bighorn Battlefield National Monument commemorates the lives of the Native Americans who fought hard to save their ways of living, culture, and traditions. This is the very same ground on which the tribes of Lakota, Arapaho, and Cheyenne fought with the American forces during the Battle of the Little Bighorn known as the Last Stand.
There is also a cemetery that honors the lives that were lost during the battle. While visiting this recreational area you get to see the very culture and tradition of the Native Americans that they fought hard to preserve. You can feel the sadness in the air as soon as you enter this area.
The nearest airport is the Billings Logans international airport. This place does not offer lodgings but you can stay in nearby motels and hotels in Billings and Miles.
There are lots of fast-food restaurants available for you both for dine-in and takeaways.
Nez Perce National Historical Park
View Website
Get Directions
PERFECT FOR: Learning about different Native American tribes and their history and traditions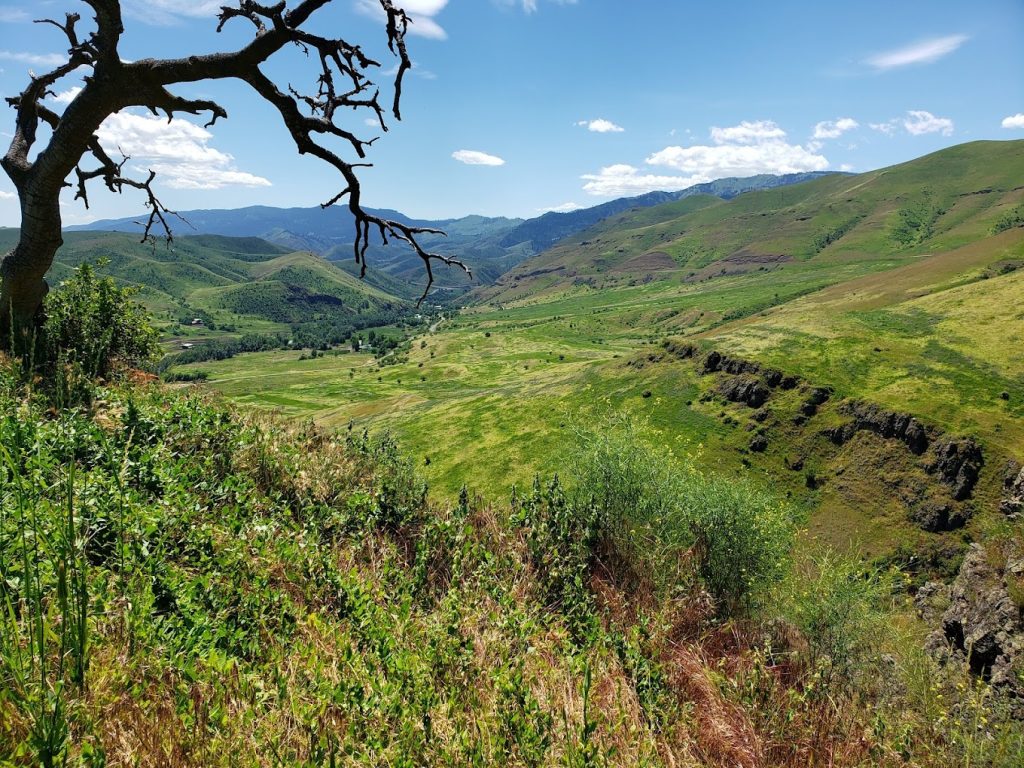 The Nez Perce National Historical Park has 38 sites in four states three of which are in Montana including Bear Paw battlefield, Big hole national battlefield, and Canyon Creek.
These historical sites provide us an insight look at the life of Native Americans who fought for the preservation of their culture and traditions before the settlement of the Europeans in these areas.
At the Beer Paw battlefield, you can take a hike and see the history of the Nez Perce or join a tour to get a detailed overview of the history of the place. There is also a burial site of the soldiers near the end of the trial.
You can also visit the rocky mountains of the Canyon Creek Battlefield and see the remains of the history yourself.
A non-profit organization is helping the national park services to make a walk-through display of the monuments at Canyon Creek to brief the history of the place in a better way.
One can enjoy ranger-guided tours or guided tours to get more information about their history.
You can arrive through the local airports depending on the state you are in. There are also many inns and motels for accommodation nearby this place as well as cafes and restaurants.
Editor's Pick: 5 Small Towns In Wisconsin: Straight Out Of Your Dreams
Things to consider before going on a trip to a national park
Safety — No matter where you go, the first and foremost thing is to make sure you are safe and well-equipped in case of any unfortunate event. Make sure you pick the right hike trail, stay hydrated, have a first aid box, do not get too close to animals, and plan the trip.
Check the weather — Whether you are going for a hike or a simple picnic, make sure to plan everything according to the weather. If it's summer season carry a water bottle and wear sunscreen, if it's winter make sure you are wearing warm clothes and avoid hiking during rainy days and if you have to hike be very careful of the steep paths.
Routes — Nobody wants to get lost in the wilderness, so make sure you know where you are going or take a guided tour. Before you leave for the places you want to visit, make sure you know what routes to take, the nearest airports, bus stations, or train stations.
Accommodation — If you are a local or have got acquaintances well and good, but if you are visiting as a foreigner, search beforehand for camp reservations or lodgings inside of parks.
Choose the right park — When you are choosing which park to visit, know about the compound interest of the people you are traveling with. In case you have babies or older people with you, choose the sceneries, lakes, and hike trails that are suitable for your group.
How Do We Pick Our Recommendations
The team that was designated to visit these national parks loves to travel. They have visited all these parks to compile a complete guideline to make your visits worth-wile. Our guideline recommends the accommodations, food, what you should look forward to when you are visiting a particular site, and what routes to take to reach them. These guidelines are not only based on personal experience but also on the ratings and information provided by other visitors. In addition to Montana, another great destination for nature lovers is New Mexico, home to epic national parks.
National parks of Montana - FAQs
How many national parks are there in Montana?
There are 8 national parks in Montana.
Do you need a reservation to get into these parks?
No, you don't need a reservation to get into the parks however; you might need a vehicle reservation on the roads.
Which one is better for hiking yellow stone national park or glacier national park?
Yellow stone national park is better for a hike than glacier national park since it requires less physical ability and skill.
When can you see the northern lights in glacier national park?
You can see northern lights any time of the year but the prime time is in the spring season.