Wisconsin offers the most exciting small-town itinerary you could think of. There's so much to do and see in its quaint towns that you'd be crazy to miss out on these stunning locations. The small-town charm is unlike anything else you'll find while traveling across a city or country.
Small towns offer a cultural uniqueness that makes keen travelers open their hearts to the world's endless beauty; we're all the same but different in our own ways, and that's a real one that comes in very close contact with in smaller towns and villages across the world.
The peace and quiet these places offer are now highly sought after in a world as noisy as ours. There's nothing better than a small-town getaway to disconnect with the world and reconnect with ourselves in a different light.
However, once you arrive, you'll wonder why you didn't journey to these stunning locations sooner.
Recommended Read: Enjoy Your Vacation Trip With These 8 Best Resorts In Utah
Visit these cozy small towns in Wisconsin to discover the amazing small-town lifestyle
Some of Wisconsin's most charming, hospitable, and breathtakingly beautiful small towns
are here.
In Sturgeon Bay, the internationally known shipbuilding center of Door County, idyllic scenery and maritime beauty mix with a working-class ethic to create the quintessential small-town vibe with a charm. You can feel the small-town charm in the atmosphere here when you visit cozy coffee shops and stumble upon pubs tucked away around the corners of quiet streets.
The water has played a major role in this community's history, with thousand-foot sailboats, modest bass fishing boats, and the renowned Door County Maritime Museum all being examples. With its history rooted in ship construction, this quaint little community makes for the biggest town of the beautiful Sturgeon Bay. A great starting point for your tour would be the Maritime Museum to understand Door County's offering to NAVY ships during World War II.
Spend a day exploring Sherwood Point, Sturgeon Bay Canal Station, or North Pierhead's three lighthouses in Sturgeon Bay. Take a stroll along the Michigan Street bridge to observe the many rowboats and vessels frequently seen in the harbor. Sturgeon Bay is home to the county's music and arts industries, first-rate parks, iconic shopping districts, and a wide variety of dining establishments, including supper clubs, hidden pubs, and charming coffee shops. Sturgeon Bay offers much more than simply breathtaking scenery.
Cave Point County Park is one of Sturgeon Bay's most picturesque stops where you can enjoy quiet picnics with your loved ones. Take your camera or favorite book, paint brushes, and a canvas to spend the day painting, reading, or photographing around this natural bounty. It is a tiny local park with paths leading to charming, craggy limestone cliffs with views of Lake Michigan. Canoeists searching for the area's underwater caverns may be seen below, along with campers, hikers, and artists making the most of the remarkable scenery.
Editor's Pick: Splendid Restaurants in West Bend
Stockholm is beyond dreamy for someone craving to breathe in the air of a serene small town away from the usual city hubbub. The quaint and delightful village is located along the Great River Road, a recently acknowledged National Scenic Byway.
This neighborhood, which Scandinavians established long ago, has many adorable stores and restaurants that personify small-town charm. Visit Hop Dish & Vine for finger-licking good, freshly prepared food that is made with ingredients from local farms. The menu changes daily, so you're always in for a surprise.
The iconic staple, Stockholm Pie is the typical option for satisfying your sweet tooth. Making a stop at the Stockholm Pie & General Store at some point during your day would be the right and the traditional way of calling it a day here in Stockholm as a visitor. Without it, the trip would remain incomplete in the eyes of a Stockholm resident. Pies are one of the shop's specialties; during the year, they provide over 40 varieties and flavors of pie, an iconic innovation in this region.
Consider Scandhihoo for environmentally friendly Nordic-inspired souvenirs, The Palate for gourmet treasures, and Iris & Oak for art by local artisans, including the neighborhood's essential Stockholm Pottery. The Scandinavian history gives this American town a beautiful spin on its typical American small-town qualities, adding richness to its heritage.
Stockholm offers the ideal mix of boutiques, restaurants, and accommodations, all with a scenic backdrop of Lake Pepin. The appeal of Stockholm includes antique stores, galleries, handcrafted furniture, a cultural center, and a vineyard.
Small businesses offering all kinds of handcrafted and homegrown items may be abundant in Stockholm. These quaint stores are known to be a community art hotspot. The Humblemoon is a fantastic place to begin. In addition to selling handmade furniture built from old and new materials, Folkstead is a woodsy gallery dedicated to quirky art unique to this dainty town.
Northern Oak Amish Furniture and Gifts specializes in Heirloom Quality Amish-crafted traditional American home furnishings. You can visit Pepin Country Stop, a lively produce market in the adjacent city of Pepin, Wisconsin, by taking a short detour. Here, you can buy anything from locally produced seasonal foods, handcrafted items like nectars, marmalade, molasses, and even unique decor.
Maiden Rock Bluff State Natural Area lies near Stockholm, providing an excellent hiking track to the cliff's crest with great views of the region. Peregrine falcons, golden and bald eagles, and 250-year-old red cedars are seen along the way up, and as if you'd need more convincing, once you get to the top, the view of the river valley and the beautiful, clear blue skies will make the climb worthwhile. The majority advise hiking around sunrise to catch the best views of the town from above.
And if you're looking for more towns that offer the same, be sure to check out our list of top Idaho's small towns to open the road to adventure.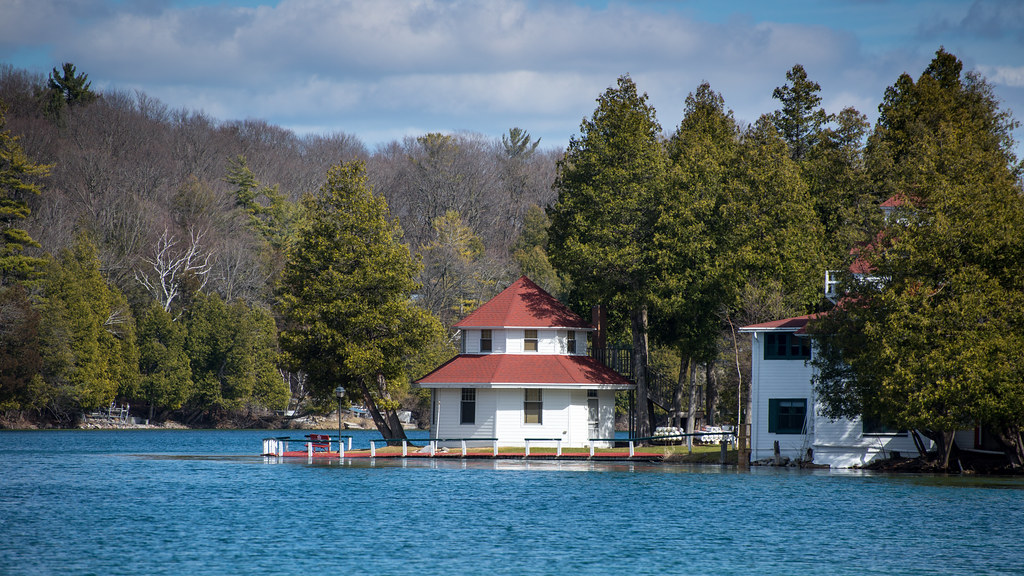 Elkhart Lake usually hosts many visitors from nearby places during the weekends (80 minutes north of Milwaukee). Although people come here particularly to enjoy water sports, this town of about 1,100 people offers much more for refreshing exploration. Here are our recommendations on how to explore Elkhart Lake's cultural and leisure offerings.
The crystal-clear Lake serves as the focal point of the vacation town of Elkhart Lake, which is located in the heart of the Kettle Moraine State Forest. Beyond leisure and recreation, water sports are Elkhart Lake's main appeal. You can take a guided environmental tour while kayaking on the Lake.
For a day of leisurely lake exploration, you may rent a floater, a hydro bike, or a paddleboard. Spend a day at the family-friendly Fireman's Park and Beach, or go for a stroll along one of the paved pathways in June Vollrath Park or Jeanette Moioffer Park.
At Elkhart Lake, health and well-being are major components of culture, so you may book a spa appointment at the Aspira Spa and discover various eateries that provide farm-to-table fare. Book a table at Lola's just by Lake, one of the best restaurants in the area, for dinner with a view. Your meal will be accompanied by an outstanding spectacular view of Elkhart Lake, and in a quaint little town, what more could you ask for?
Check out the Mission-style cottage filled with artwork from local and national artists. There's a 19th-century stagecoach inn in Greenbush, approximately 12 miles southeast of Elkhart Lake, where tourists and visitors explore a carriage museum worth checking out.
A cache of Native American metal, ceramics, and other items going back to 8,000 B.C. await you at Henschel's Indian Museum, situated on an archaeological excavation site.
The Bodenstab Cheese Factory, the Weinhold Family Homestead, and a barn with agricultural exhibits. Additionally, there are varying exhibitions on the history of the Indians, ice harvesting, marine, circus, and regional sports.
Theatre and fine art are both parts of Elkhart Lake's thriving arts community. Take the family to an outdoor exhibit on vacation, take your spouse to supper and a show, or explore a nearby gallery.
Abler Art Glass Gallery, Plymouth Art Center, Two Fish Gallery Victorian Village Theater, John Michael Kohler Arts Center, and Bookworm Gardens all are major attractions for creatives and art enthusiasts. More than a day is needed to explore these art galleries because there's much to absorb and enjoy here.
If some adrenaline rush is what you're seeking in Elkhart Lake, Visit a racetrack for a memorable evening. The Midwest is passionate about racing, and you'll understand why when in Elkhart.
The Lake is home to Musky, Walleye, Northern pike, largemouth and smallmouth Bass, Yellow Perch, etc. Go fishing for a memorable trip around the Lake since fishing is one of the most popular activities offered here.
In the adjacent Wisconsin town of Kiel, Henning's Wisconsin Cheese, a fourth-generation family-run cheese business, has been producing cheese since 1914. Visit the facility to tour and see how Cheddar, Monterey Jack, and Colby cheese are made from the finest milk from locally grown cows. The renowned Wisconsin cheese curds and enormous cheese wheels weighing up to 3,000 pounds are seriously not to be missed.
You could add a sentence such as "For a taste of delicious cuisine with a view, be sure to check out our guide to 10 Restaurants In Niagara-on-the-Lake With A Scenic View." or "If you're looking for a memorable dining experience, be sure to check out our guide to 10 restaurants in Niagara-on-the-Lake with a scenic view, which offers a variety of options for taking in the sights while enjoying delicious food.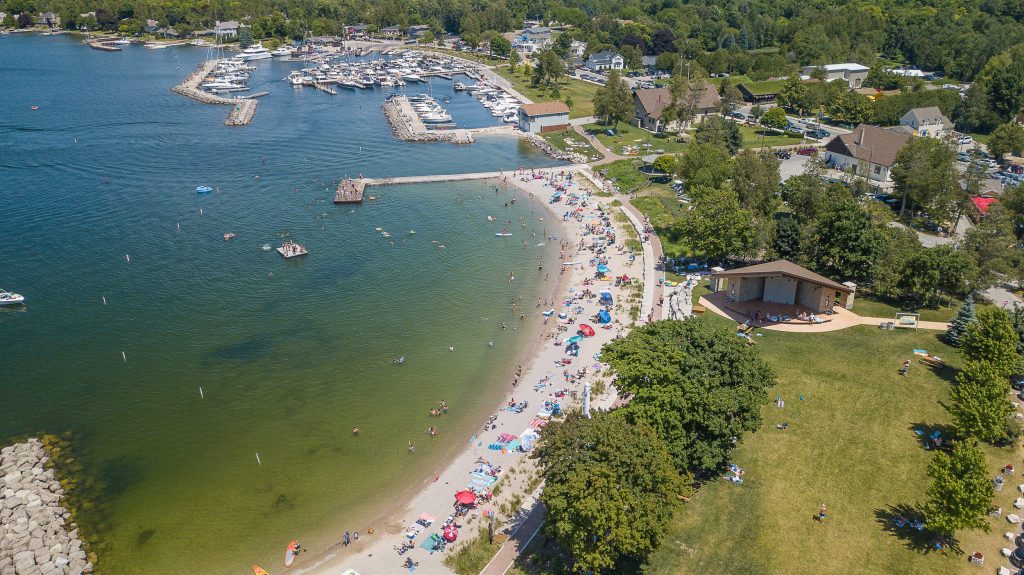 Perfect for: kayaking around lighthouses
Sister Bay is a lovely tiny town for some of Wisconsin's best water activities because it boasts one of Door County's greatest waterfronts. You may take guided kayak excursions of the surrounding lighthouses and caves or hire kayaks and stand-up paddleboards from local outfitters.
The region offers a variety of historical experiences, including the Death's Door Maritime Museum, which details the region's history of commercial fishing, and the rebuilt farmhouses from the 1800s at the Corner of the Past Historical Museum. Sail Door County offers excursions aboard tall ships out of the Sister Bay port for a full day on the water.
Al Johnson's Swedish Restaurant is a must-stop for every Sister Bay trip. Since 1949, the eatery has been a mainstay in Sister Bay and is well-known for its live goats that can be seen on the rooftop munching grass. Be prepared to eat a lot of food if you want to savor traditional Swedish dishes like lingonberry pancakes.
No matter your interests and reasons for visiting Sister Bay, you will undoubtedly enjoy Pebble Beach's magnificent view. Nearly every square inch of the coast is covered in water-smoothed pebbles, giving the region a distinctive and peaceful atmosphere.
The location is not only beautiful, but it is also a geological marvel. Science enthusiasts wouldn't want to pass up the chance to view the world's wonders. 13 post-glacial shorelines may be found here that were formed due to shifting water levels when the last continental ice sheet receded in antiquity.
Generations of the same family have run the Seaquist Orchards for decades.
Farming and providing consumers with the greatest services and goods are two things everyone working for the firm is enthusiastic about. In the early 1900s, they grew their first cherry trees. Since then, the farm has thrived and grown to include a wide range of fruits.
You may arrange a trip through their orchards from May to October to see the wonder of farming firsthand. Several acres have luscious cherries, apples, apricots, and cherries. These meadows are beautiful in and of themselves. The tour guide will also provide an entertaining and educational tour of the region. Learn more about the many procedures involved in keeping a farm in operation. After that, you'll discover many samples, including jams, fudge, mustard, and salsa. Try the farm's produce, prepared from the fruits they grow.
After a lengthy vacation, one of the most difficult tasks may be finding gifts for your friends and family. You need to know where to begin or what you're doing to discover a present. You want something special and individual that also embodies the location you visited.
Try the Chelsea Blue Willow store if you need help finding similar items. They provide a wide range of interesting and distinctive goods that attract your attention. Check out the clothing, jewelry, and several more items. Look through their selection to discover what catches your attention. You may come upon something that exactly matches your personality and preferences.
Since Sister Bay's establishment, the waterfront has grown to be one of the community's most vital spaces. The community has since transformed a portion of the beachfront into a park. This park provides a lovely public area where residents and tourists may appreciate the natural beauty of their surroundings.
You'll get one of the nicest views of the area by going here! The waterfront is incredibly stunning up close. You won't want to miss it.
Moreover, The StoneBoat farm is an amazing opportunity to see exotic animals. They have a variety of exotic creatures that are unique to them, including ponies, miniature horses, and Bactrian camels. Without question, the camels steal the show. You can also check out the glass creations at K. Allen Gallery,
The best way to appreciate Sister Bay is to enjoy its tranquil ambiance. Find the obscure nooks and corners you might have overlooked by exploring the region. Spend some time taking in all the lovely things you can. The community has a lot to offer tourists seeking a change of scenery. If that's what you want for your next vacation, make a reservation immediately.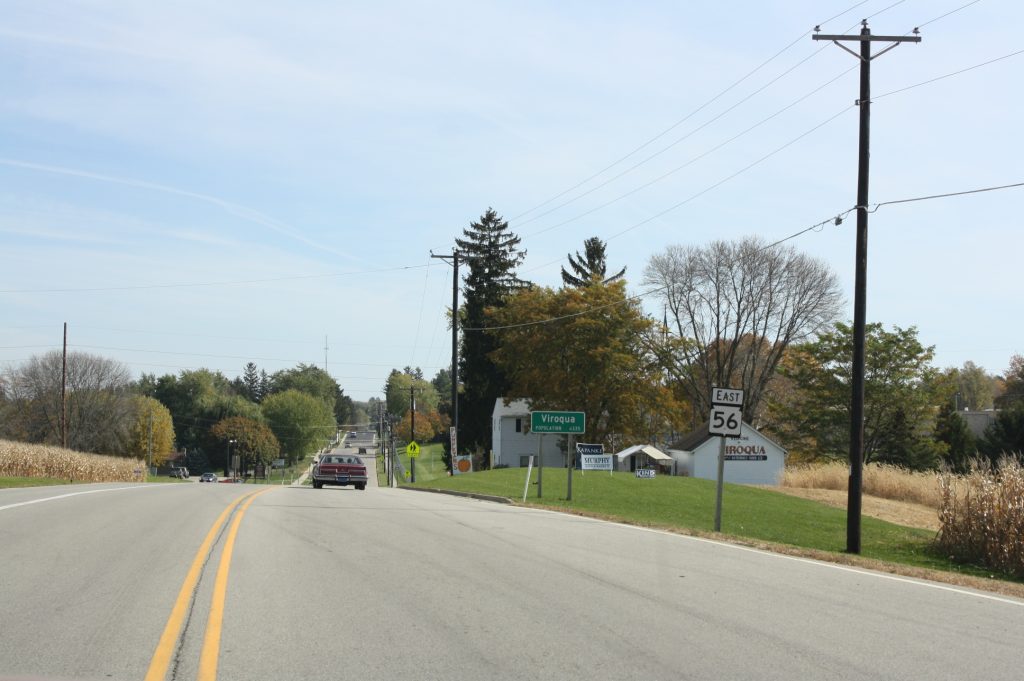 Perfect for discovering food, drinks, and cheeses. Wisconsin is synonymous with agriculture, and while the moniker "America's Dairyland" is accurate, much more is produced here. One of the country's greatest organic farms is in Viroqua, a town situated in the undulating foothills of the Driftless Area in southwest Wisconsin. Visit the James Beard-nominated Driftless Cafe for farm-to-table bliss, Wonderstate Coffee, and the Viroqua Food Co-Op for tasty trinkets. Enjoy the Viroqua Heritage Inn's Victorian-style decor or the cottages at Driftless Creek's rustic Scandinavian appeal for lodging.
The old city is accessible on foot and is brimming with oddball shops, homemade boutiques, cafés, and shops. And someone is always behind the desk advising the spot right around the corner or across the street; they're incredibly friendly.
Start the day with a lovely bed & breakfast while you unpack your cross-country skis, mountain bike, or hiking boots (there are paths available). After touring the renowned coulees, return to town and browse the farmer's market for a while before dining downtown and seeing a performance at one of the theaters here.
You can find organic foods, maple syrup, tinned food, honey, body wash, pork, beef, lamb, and bison at the farmer's market. You can also find jewelry, works of art, furniture, flower arrangements, dried flowers, birdhouses, Amish carpets and bedspreads, herbs, baked products, publications, stitched items, lamb hides, creams, and winter gourds.
From the tough outdoor enthusiasts to those who like good cuisine, music, and cultural events, there is something for everyone here. No matter the season, visit Viroqua to take advantage of everything it offers.
If you're looking to explore even more of the Midwest, Southern Minnesota offers a diverse range of activities and experiences, as outlined in our guide to 8 fascinating things to do there.
Things to keep in mind
Travel responsibly — Being a traveler is essential for everyone's health and safety, regardless of current worries or local events or problems. Consider your travel mode, lodging, plans, and restaurants or bars you visit. Be cautious while making decisions in all of these encounters with locals.
Everybody wants to make sure that we are mindful of regional concerns and the influence we have on those areas.
Be Respectful — Traveling to areas with lesser tourism sectors is undoubtedly difficult. When we travel, we don't want to commodify the destinations of the people we encounter. Therefore we must do our homework and show respect at all times. Without adopting that culture, the purpose of travel is to appreciate discovering this new location with its distinct history and customs. Tourists are more familiar with seeing them in large cities and well-known tourist locations, where they often stop to stare at objects and even individuals. That conduct is as alien to tiny communities as it is impolite. The appeal of travel is the sharing of ideas across boundaries of time and geography. That can have such an impact on how each of us moves through time! You may be more receptive to unusual encounters if you recognize that this place may have different preferences or traditions from your own and appreciate that reality.
Visit the busiest part — The center of a town's tourism activities is often its main plaza, which houses restaurants, shops, and other local establishments. Other items like the local cafe, museums and galleries, the police and fire station, and maybe even a movie theater or local newspaper are also likely to be found here. You may feel the neighborhood's history by taking a walk here.
Participate in Local Celebrations — A carnival is a great way to take advantage of all a small town offers in one location. This is where you may get the answers to your questions concerning their fascinating history. The Virginia State Fair is a fantastic illustration of this. To give you a flavor of all the state has to offer, every one of the neighborhood eateries, stores, and even music venues congregate in one location.
Rent a bicycle — Visitors can rent out bicycles in certain small communities. This way, you may take your time seeing the attractions without paying for a rental automobile. Finding outside activities is preferable to spending the afternoon inside a stuffy car. Cycling around the town is an excellent way to explore and mix in with the small-town crowd.
Go out at Night — When little villages are lit with holiday decorations, and family-run businesses keep their doors open until midnight, some of the most scenic beauty can be seen. Visitors may wander around the streets without worrying about getting up early for work or school in the morning while taking in all of these distinctive locations. Pack a camera so you may capture images of memorable local sights and distinctive stores.
Safety — Small Towns are usually way safer than cities but always do your research to study any criminal activity in your preferred destinations. Being alert and well-read for safety will ensure protection from any potential danger.
Wildlife — Be mindful of the area's flora and fauna. Natives know how to deal with poisonous plants and dangerous animals, but tourists would';t know how to prepare in case of an emergency, so don't be afraid of asking questions for your safety and read up on this as much as possible.
How do we pick our recommendations?
Each member of our specialized team is a true globetrotter! I've been to these amazing locations and have been fortunate enough to experience the uniqueness of these fairytale-like small towns. Our recommendations for these places have been picked based on various factors, including hospitality, accessibility, amount of activities offered, uniqueness, safety, etc.
Next Read: These 7 Small Towns In Indiana Will Ease Off Your Stress
The small towns of Wisconsin straight out of your dreams - FAQs
What qualifies a place as a small town?
Typically small towns fall under the definition of a place where 5000 or fewer people reside.
Are small towns healthier?
Yes, small towns offer a healthier atmosphere to live in overall as compared to cities.
Which business is best in small towns?
Coffee shops and Bars are the best business in small towns.