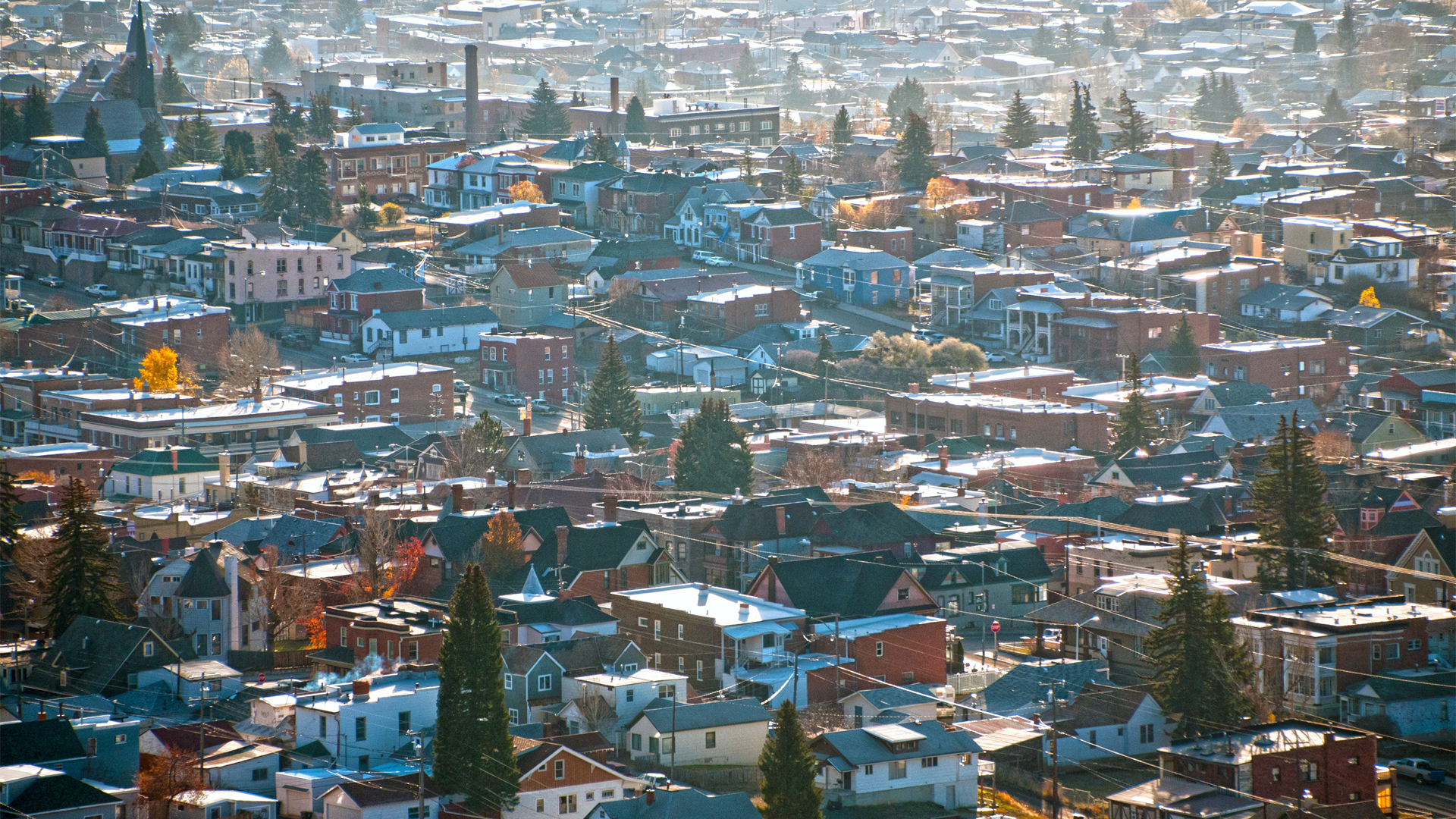 Montana is an incredible place to live, offering breathtaking nature, adventure, and serenity. While some of the most popular places in Montana are well known, there are also many hidden gems that only locals know about. From charming small towns that offer a taste of authentic Western culture to vibrant cities with plenty of attractions and amenities, here are 10 of the best places to live in Montana that most people don't know about.
Whether you're looking for a great place to raise a family, start a business, or just escape from the hustle and bustle of everyday life, these locations are ideal. From Helena to Whitefish and beyond, there's something for everyone. So, let's explore some of Montana's best-kept secrets!
Also Read: These Are The 6 Best Cities To Live In Australia.
10 Best Places to Live in Montana
Montana is one of the most beautiful states in America, and it's no surprise that many people want to call it home. From quaint mountain villages to vibrant college towns, the following are the 10 best places to live in Montana:
Bozeman: Where Outdoor Adventure Meets Small-town Charm
View Website
Get Directions
PERFECT FOR: Outdoor adventurers, tech enthusiasts, and families looking for an active lifestyle.
Bozeman, located in Southwest Montana, has recently gained recognition as the state's technology and cultural mecca. It is one of the fastest-growing towns in the US and is often referred to as "Boz-Angeles".
Montanans have dubbed it "the most livable place," offering its residents excellent schools, a renowned public research university (Montana State University), a relatively small yet well-connected airport, and a bustling job market.
The city is conveniently located near Yellowstone National Park, making it a great destination for outdoor adventurers and students from all over the country.
Residents can enjoy acres of woodlands, waterways, and hiking trails in Custer-Gallatin National Forest and Big Sky Resort. And if you love living near waterways try these 10 Wonderful Places to Visit in Venice – Italy.
Bozeman has not only gained recognition as a technology and cultural hub, but it has also become one of the best places to live in Montana.
The city also features four museums, several art galleries, and numerous other amenities for its citizens. Yellowstone Park is only 90 minutes away making it an ideal destination for those seeking an active lifestyle.
Bozeman is a great choice for singles, couples, and families alike.
Helena: Where Beautiful views, Outdoor Adventures, and Small-town Charm Collide
View Website
Get Directions
PERFECT FOR: Exhilarating outdoor activities, and finding a well-paying job.
The state capital of Montana, Helena is a friendly mid-sized arts community that boasts incredible mountain views and rich history. Helena is the perfect place to pursue a great education, find rewarding work, and enjoy outdoor recreation!
Home to Carroll College, a prestigious private Catholic four-year college, Helena features excellent schools as well as employment opportunities with the state government. With its diverse offerings of activities from snowmobiling in Big Sky Country down to floating along the Missouri River, there's something for everyone here!
With nearly 30,000 residents spread evenly across all age groups, the city has a small-town suburban feel with plenty of rental options including apartments and townhouses.
Furthermore, Helena is considered one of the best adventure towns in the US. It is positioned between Yellowstone and Glacier National Parks, offering fishing, boating, hiking, and skiing, and was made famous by the Montana Gold Rush.
There is no shortage of things to do here, with the Montana Historical Society Museum, the Original Governor's Mansion, and the Cathedral of Saint Helena. Helena's median income has even increased by over nine percent between 2018 and 2019, making it an attractive location for those looking for financial stability. All of these factors make Helena a prime contender as one of the best places to live in Montana.
Billings: Experience The Beauty and Charm of Montana's Largest City
View Website
Get Directions
PERFECT FOR: Those looking to experience a big-city vibe with a small-town feel.
Billings, Montana is one of the largest cities in the state and ranked 17th on a recent study that accounted for financial stability, education, health, safety, economy, infrastructure, and pollution.
With an unemployment rate of 3.1%, it is lower than the average across the state of 3.8%. Furthermore, it was also listed as one of the world's top 100 places to live due to its outstanding healthcare services, abundance of job opportunities, and cost of living.
Not only is Billings the most populous place to live in Montana, but it also has several amenities that make it a great place for those who want that big-city experience. From restaurants, music venues, and outdoor activities – everyone can find something that fits their taste.
The southern part of the state has excellent kayaking spots, downtown destinations, and live entertainment. Billings is also known as an underrated beer haven with plenty of local breweries and bars.
Lastly, the town center offers a great walkable atmosphere with shops, restaurants, and other experiences – ideal for young couples, professionals, or singles looking to explore and meet new people.
All in all, Billings is a great place for anyone who wants the best of both worlds – big-city amenities with a small-town feel!
Whitefish: Experience a one-of-a-kind Mountain Lifestyle!
View Website
Get Directions
PERFECT FOR: People looking for a holiday destination or a new home.
Whitefish, Montana is a beautiful town nestled amongst the Rocky Mountains. As of 2023, its population counted 8,492 people and while it may not be one of the more diverse locations in the US, its friendly atmosphere makes up for it.
This small town is a popular holiday destination for both domestic and international travelers and as such there are plenty of job opportunities, especially in hospitality during the high season.
Despite this influx of people, Whitefish rarely feels overcrowded and there is always something to do. With its natural beauty, great outdoor activities, and above-average schools, it's also the perfect place for families.
Whether you're looking for a holiday destination or somewhere to call home, Whitefish is a great option.
Livingston: Embrace Outdoor Adventure and Unparalleled Access to Nature's Beauty
View Website
Get Directions
PERFECT FOR: Those looking for a peaceful and picturesque place to live with plenty of outdoor activities and amenities.
One of the best places to live in Montana, Livingston is a small mountain town located in Montana just 45 miles from Yellowstone National Park.
With 8,386 residents, the cost of living here is cheaper than both state and national averages, as are transportation costs which are 75% less than average in the United States. This makes it an attractive destination for anyone looking for a peaceful yet interesting place to live.
The town boasts a range of amenities including restaurants, breweries, music venues, museums, and parks. It is also known as the "northern gateway to Yellowstone" due to its proximity to the national park.
Here you can explore some of America's most beautiful landscapes while hiking or fishing. Families and young adults alike can also enjoy a variety of annual events, such as the craft beer festival Tap Into Montana and the Livingston Roundup Rodeo.
There are plenty of housing options for those looking to rent in Livingston, from single apartments to larger townhouses and multi-family homes. The schools in the area are also well regarded and provide quality education to ensure the success of families with children.
It is no wonder that Livingston has attracted celebrities such as Dennis Quaid, John Mayer, and James Cameron – this is one of the most beautiful towns in America.
Missoula: Experience the Beauty of Montana's Mountains and Rivers in Missoula
View Website
Get Directions
PERFECT FOR: Those looking for a vibrant living experience surrounded by natural beauty and plenty of opportunity.
Missoula, Montana is the perfect combination of small-town charm and big-city amenities. From its robust economy to its stunning natural beauty, Missoula has something to offer everyone. With a population of around 120,000, it's no wonder why many families and individuals are choosing this city as their home base.
Missoula boasts a median household income that is higher than the Montana state average and an incredibly low infant mortality rate – both factors that contribute to the city's overall exceptional quality of life.
The economy in Missoula is stable and growing, with Forbes naming it one of the best small places for business and careers.
One of the city's main draws is its proximity to some of Montana's best outdoor activities. Blue Ribbon fishing, kayaking, and mountainous hiking are just a few of the beloved attractions in Missoula.
Plus, the town is home to several cultural institutions such as the Missoula Art Museum, the Wilma Theater, and an annual film festival.
For those looking for a more academic atmosphere, the University of Montana campus is just a stone's throw away. Offering some of the best undergraduate programs in the nation, this college town provides an incredibly welcoming community for young adults and families alike.
In terms of housing, Missoula offers a variety of rental options including apartments, studios, and townhouses.
From its impressive economy to its many outdoor activities and cultural attractions, it's easy to see why Missoula is one of the best cities in Montana to live in. If you're looking for a place with plenty of opportunity and beauty at every turn – look no further than Missoula. You won't regret it.
Glendive: Embrace the Lively Culture of Glendive, and Let it Change Your Life!
View Website
Get Directions
PERFECT FOR: Those looking for a safe, friendly, and enjoyable place to call home.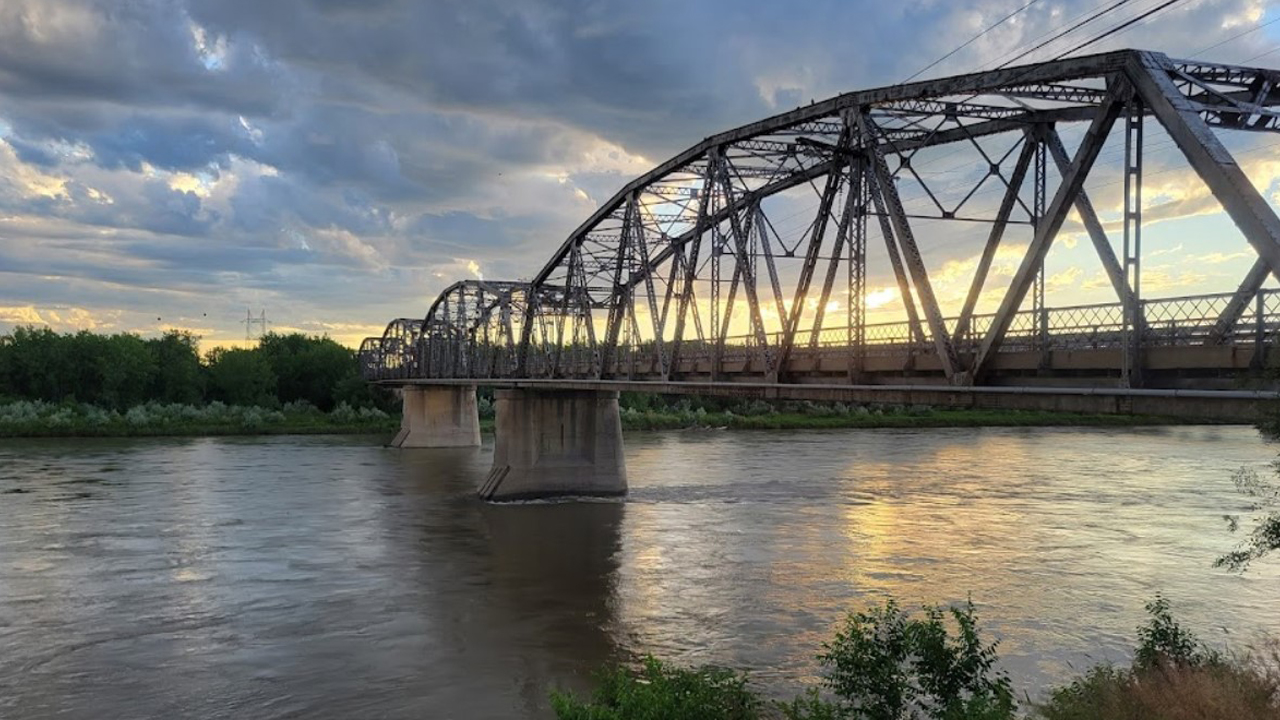 Glendive is undoubtedly one of the best places to live in Montana, especially if you have a family. In 2021, Glendive was named the safest city in Montana for the second year in a row, due to its low violent crime rate of one percent.
Other qualities that make Glendive an attractive place to live are its cost of living, education rating, and low poverty rate. Glendive also has a small-town atmosphere that is peaceful and tranquil, with enchanting views of its environment.
To add to its charm, it borders Makoshika State Park which adds an exciting dimension to the city. This park offers visitors fossilized dinosaur bones as well as mineral specimens and other geological wonders.
Whether you are looking for a safe home, an enjoyable small-town atmosphere, or an exciting adventure, Glendive can provide it all. There is no doubt why this city has been named one of the best in Montana.
Additionally, people who choose to move to Glendive will find a close-knit community filled with friendly and helpful neighbors. The city has a variety of activities to suit all tastes, including outdoor sports and recreation, as well as cultural attractions like music festivals and art galleries.
Glendive also hosts regular events that bring the entire community together—from farmers' markets to holiday celebrations. There's something for everyone in this beautiful city.
If you are looking for a safe and friendly place to call home, come experience all that Glendive has to offer!
Kalispell: A Beautiful Northwest Corner of Montana
View Website
Get Directions
PERFECT FOR: Outdoor enthusiasts, families, and those seeking to explore nature.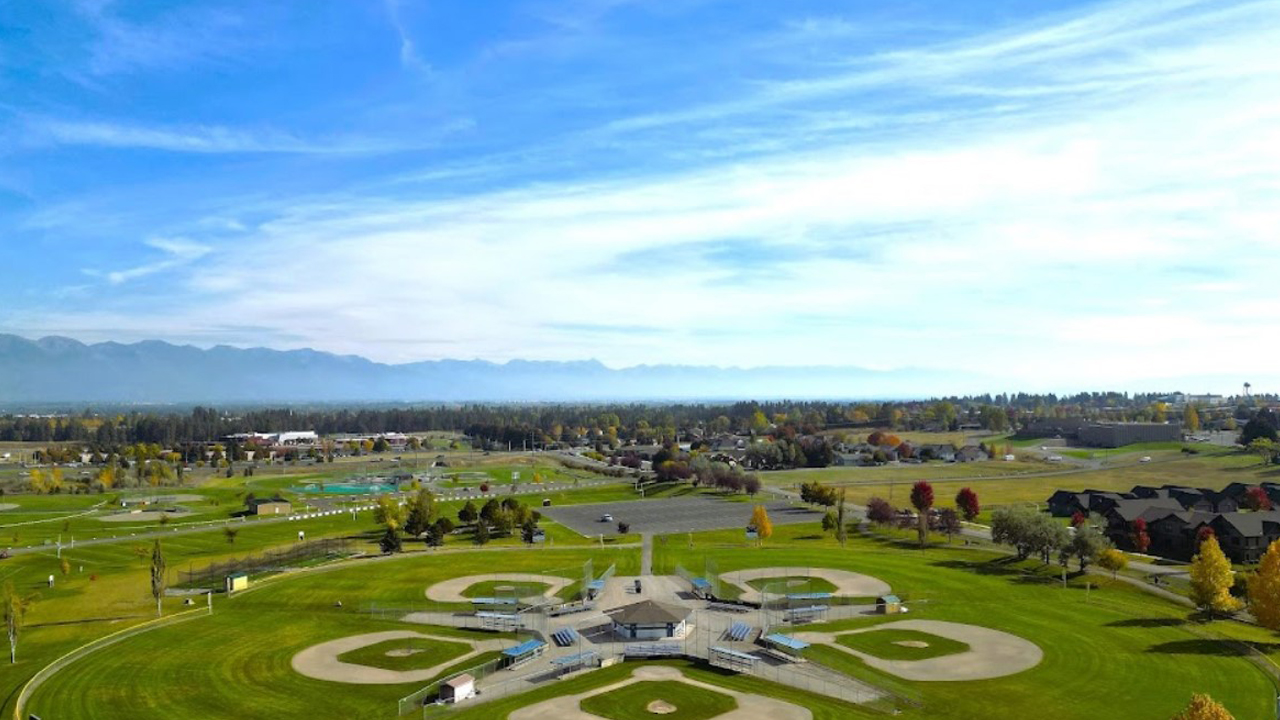 Kalispell is a great city for both outdoor enthusiasts and families alike. With Glacier National Park just around the corner, there's no shortage of skiing hotspots and sports clubs to take advantage of.
Aside from natural attractions, Kalispell boasts a cost of living that's lower than average prices in the US. Jobs are plentiful too, with the tourism industry thriving and mining, healthcare, government services, ranching, and lumber industries offering employment.
The city is well-equipped with modern amenities like department stores, theatres, and even an airport. The public high school system also impresses – it's at or above the state average – making Kalispell a great choice for those raising a family.
The city of Kalispell is a gateway to the town of Whitefish, and its economy is intertwined with Whitefish. Families who work in Whitefish often choose to live here instead due to the lower real estate prices compared to those demanded by "the Fish".
Downtown Kalispell has 19th-century buildings which house unique pubs, breweries, and shops that should not be missed. Every winter, Frosty the Brewfest is held – a popular festival with live music and craft beers served in heated tents.
All in all, Kalispell offers great opportunities for those seeking to explore nature as well as a safe place to raise a family. It's a wonderful city full of adventure and possibilities.
Bigfork: Discover the Beauty of Life in a Small Town With Big Opportunities!
View Website
Get Directions
PERFECT FOR: Those looking to enjoy the best of both city and rural life.
One of the best places to live in Montana, Bigfork, Montana is a picturesque small town with fewer than 5,000 inhabitants – however, the population has been gradually increasing as facilities develop and living costs become more expensive.
Situated in Flathead Valley, Bigfork offers its residents a blend of modern suburban life and expansive lakeside rural areas. It is also big on the arts and culture, boasting a variety of local food, music, theatre, and art galleries. If you are fond of trying local foods from different regions around the world, book your ticket to Saugatuck and explore the local cuisine at Saugatuck restaurants.
Bigfork is an attractive option for retirees, young professionals, and families alike – it holds high public school ratings, access to rentable boats on the lake, guided tours, and more!
Kalispell is just 20 minutes away for those needing to explore larger urban centers. Bigfork is a great option for those looking to enjoy the best of both city and rural life.
With its stunning natural beauty, it provides an ideal lifestyle that has brought many newcomers to its shores. For those seeking solitude and tranquility in a safe environment, then Bigfork should certainly be on your radar. Make sure you check it out!
Belgrade: A Place Where Traditions, Culture, and Nightlife Come to Life
View Website
Get Directions
PERFECT FOR: Young families and professionals seeking affordability, convenience, and access to amenities.
Belgrade is a small but attractive town in Gallatin County, slightly north of Bozeman. With an estimated population of just over 11,600, it has that semi-urban feel with plenty of open land surrounding it. Belgrade boasts several parks and above-average public schools which makes it an ideal location for young families and professionals alike.
The town is conveniently located just eight miles from Bozeman and closes to the Bozeman Yellowstone International Airport for travelers. Belgrade has many restaurants and shops to explore, as well as seasonal festivals that bring together locals year-round.
During the summer months, you can visit one of the local farmers' markets or take a stroll along the Valley Center Trail. For craft beer enthusiasts, Madison River Brewing Company offers local brews that are sure to please any taste buds.
The Belgrade Community Market is also a great place to find homemade, handmade, and homegrown goods from local artisans and vendors. With the affordability of Belgrade's housing and easy access to Bozeman's amenities, it is no wonder why it is a popular bedroom community for the larger city.
And if you are on a tight budget and want something affordable, put Dubai on your bucket list and try these Most Affordable Areas to Live in Dubai.
With all that Belgrade has to offer, it is worth a visit!
Things to Consider Before Choosing the Best Place to Live in Montana
When it comes to finding the best place to live in Montana, there are several things to consider. Whether you're looking for an outdoor adventure or a peaceful retreat, here are some of the factors that will help you decide where to settle down:
Outdoor Recreation Opportunities — Montana is a paradise for outdoor lovers, boasting some of the most stunning natural beauty in the country. Before selecting a place to live in Montana, consider how easy it will be to access recreational activities such as hiking, fishing, and skiing.
Access to Healthcare — Montana is home to some top-rated medical facilities, and it is important to make sure that your desired location has access to quality healthcare. Consider factors such as the proximity of nearby hospitals or urgent care clinics before making a decision.
Quality of Life Amenities — From cultural attractions to nightlife options, it's important to consider the type of lifestyle you will be able to enjoy in your chosen location. Consider factors such as the availability of local businesses, restaurants, and entertainment venues before making a decision.
Cost of Living — The cost of living varies greatly from one part of Montana to another, so it's important to do some research and compare the cost of housing, groceries, and other necessities before selecting a location.
Access to Education — If you are planning to raise a family in Montana or if you plan on continuing your education, it is important to consider the quality of local schools and universities before making a decision.
Climate — Since Montana experiences severe winters, it's important to consider the average temperature and amount of snowfall in your prospective location. Knowing this information ahead of time can help you make an informed decision about where to live in Montana.
By taking into account all of these factors, it is possible to find the perfect place to call home in the beautiful state of Montana. Whether you're looking for a small town with plenty of outdoor activities or a bustling city that offers modern amenities, Montana has something for everyone.
How Do We Pick Our Recommendations?
After we choose the 7 Top Cities to Live in Italy, our team moved to Montana. We take a comprehensive approach to picking the best places to live in Montana. We look at factors such as cost of living, job opportunities, school quality, crime rates, safety, and accessibility of amenities. We also consider the lifestyle offered by each location; whether it's a city with vibrant nightlife or a small town surrounded by stunning landscapes.
We take into account the opinions of our readers, as well as data from local and state organizations to give you an accurate and comprehensive picture of each place. Our team personally visits each location to get a feel for the community and learn more about it, giving us an in-depth understanding of each place we recommend. In addition, we use our knowledge of Montana's geography, climate, and culture to make sure you find the best fit for your lifestyle. Our goal is to provide you with all the information necessary to make an informed decision when choosing a place to live in Montana.
10 Best Places to Live in Montana That Most People Don't Know About - FAQs
What type of climate can I expect in Montana?
In general, the climate in Montana is continental with cold winters and warm summers. However, temperatures may vary by region.
What are some of the outdoor activities available in Montana?
Montana offers a variety of outdoor activities, from skiing and snowshoeing to camping, hiking, fishing, and more. There are also many national parks and monuments for exploration.
What are the transportation options in Montana?
Depending on your location, public transportation options include bus systems, commuter trains, and intercity rail. Renting a car or taking a taxi is also an option.