A number of cultural, historical, and environmental landmarks make Princeton one of the most appealing places to visit in New Jersey. There is a seemingly unlimited supply of amazing activities to partake in, from exploring the great outdoors to seeing a riveting play to visiting the halls of a fascinating museum. Explore some of the top things to do in Princeton, NJ, and learn about all the amazing activities this beautiful town has to offer. However, if you're looking to expand your horizons, consider taking a trip to Harlem in NYC. Here's our take on what you should be doing right now in Harlem.
Things to Do in Princeton That Guarantee Recreation!
Following is a list of numerous activities all around Princeton. Depending on your preferences, budget, and residence, choose the most appropriate ones.
Marquand Park is a historic nature and woodland park that spans 17 acres. The neighborhood is also home to a prominent arboretum, where visitors can get personal with some of the region's most beautiful trees, such as Autumn Purple white ash and Mockernut hickory. It is located at 48 Lovers Lane, Princeton, New Jersey.
If you are looking for a location to take the kids, Marquand Park is fantastic. Kids will like the homemade free library, playground equipment, and children's arboretum. Bring a whole bunch of snacks for a picnic to extend your time out in the fresh air at this stunning location.
There are lots of picnic tables, a baseball field, and walking routes around the area. In the warmer months, when they are most needed, portable toilets are available.
The Princeton Battlefield State Park is a popular destination since it was the site of a pivotal battle in New Jersey's history. The event, which took place on January 3, 1777, is notable because it was the first field fight in which George Washington prevailed against British forces. The park is located at 500 Mercer Road, Princeton, New Jersey.
A lovely white house that originally belonged to Quaker Thomas Clarke is the famous spot you wouldn't want to miss in this area. "Thomas Clarke House" is the common name for it currently. The inside provides a glimpse into daily life during the Revolution.
The land that Clarke and his brother William owned was where The Battle of Princeton was fought. There is a massive oak stump in the area that serves as a memorial to the venerable Mercer Oak, which stood bravely throughout the conflict. It has now dropped its acorn and is now resting close to the tree it spawned in 1981.
If you wish to walk the pathways that encircle the park, remember to bring sturdy footwear. In addition, the Delaware and Raritan Canal may be reached by a huge network of trails. If you are a history lover, you would really be fascinated to be here which makes it one of the best things to do in Princeton, NJ.
Similar Read: The Best Parks for Families to Visit in Santa Ana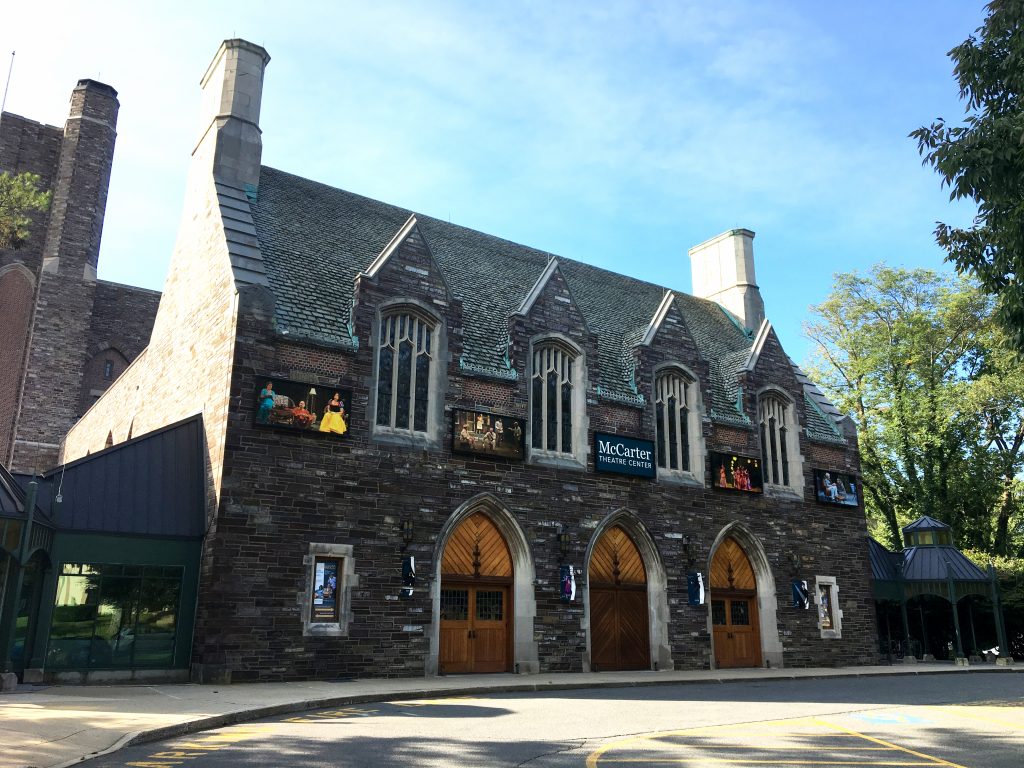 The McCarter Theatre Center has something for everyone's taste in entertainment. Enjoy the ride as it takes you to another planet, groove to some live music, or find fresh motivation in a dance showcase. Over 200 events and exhibitions are held every year, so there is always something to do. The McCarter Theatre Center is located at 91 University Place, Princeton, New Jersey.
The Tony Award–Winning theater is one of Princeton's most popular destinations, and for a good reason too. It is housed in a beautiful old stone edifice on the campus of Princeton University which gives away a purely aesthetic touch to the vibe.
The theater is committed to the development of new works, and its play development program inspired and facilitated the creation of the play that won an award.
The Princeton Triangle Club, which has been putting on plays in the theater since its inception in the 1930s, is still active at the venue. Since then, the theater has expanded into a big performance venue with the Matthews Theatre (seating 1,100), the Berlind Theatre (seating 360), and the cavernous Richardson Auditorium (seating 1,800).
Across the street, in what was the Dinky railway line's station house in 1918, you will discover the Dinky Bar & Kitchen, a hidden treasure that serves delicious, locally produced cuisine to theater-goers. All these amazing activities make it one of the best places to visit in Princeton, NJ.
Featuring the historic Nassau Inn as its focal point, Palmer Square is located in Princeton's commercial district right between Hulfish Street and Nassau Street, Princeton. The Colonial Revival architecture of the square's many two and three-story buildings, many of which date back to the late 1930s, contributes much to the square's inherent appeal, making it a bustling center of activity throughout the year.
Edgar Palmer envisioned this beautiful town square as a place where people might gather for shopping, eating, and entertainment. Visitors may relax on the shaded seats and picnic tables in between their boutique store and restaurant visits.
Customers will wait in line on warm, sunny days for delightful goodies, particularly ones that can be frozen. Bent Spoon's handcrafted, small-batch ice creams are delicious enough for a second helping. If you want to eat your treats on the Green, here is a secret: bring a blanket.
The Green is the center of campus life, hosting several events throughout the year, but notably during the summer. Spend 2 to 3 hours at this place and explore the surroundings. You will surely love the atmosphere over here!
Editor's Pick: Mesmerising Waterfalls in Minnesota You Must Visit
This large park is a popular destination for nature lovers and is often referred to, by the locals, as D&R Canal State Park. The 70-mile-long trail is one of the most visited tourist destinations in Princeton. Located at 14 Mapleton Road, Princeton, the gorgeous park even has a canal that is as glistening as the historic locks and wooden bridges that span it.
You will not lack exciting things to do here with the abundance of opportunities for fishing, canoeing, kayaking, hiking, running, and even horseback riding. Pack your favorite food, lots of water, and a change of clothing.
Bridge-tender residences from the nineteenth century and quaint waterfront communities are sure to please history buffs. Easily accessible via a bridge, the Bulls Island Natural Area and the nearby Blackwell Mills are both attractions not to be missed. The residence of the bridge tender at Port Mercer is the most interesting to see. Once you have experienced this paradise, you will not want to leave.
If you are visiting during the spring or summer, locals recommend joining them for a guided Wednesday evening walk. Bring binoculars, since you are likely to see some remarkable animals and birds. With the diverse activities available here, it truly becomes one of the best places to visit in Princeton, NJ. And if you are looking to explore more of the great outdoors, don't forget to check out some of the 8 EPIC National Parks in New Mexico, they are a must-see!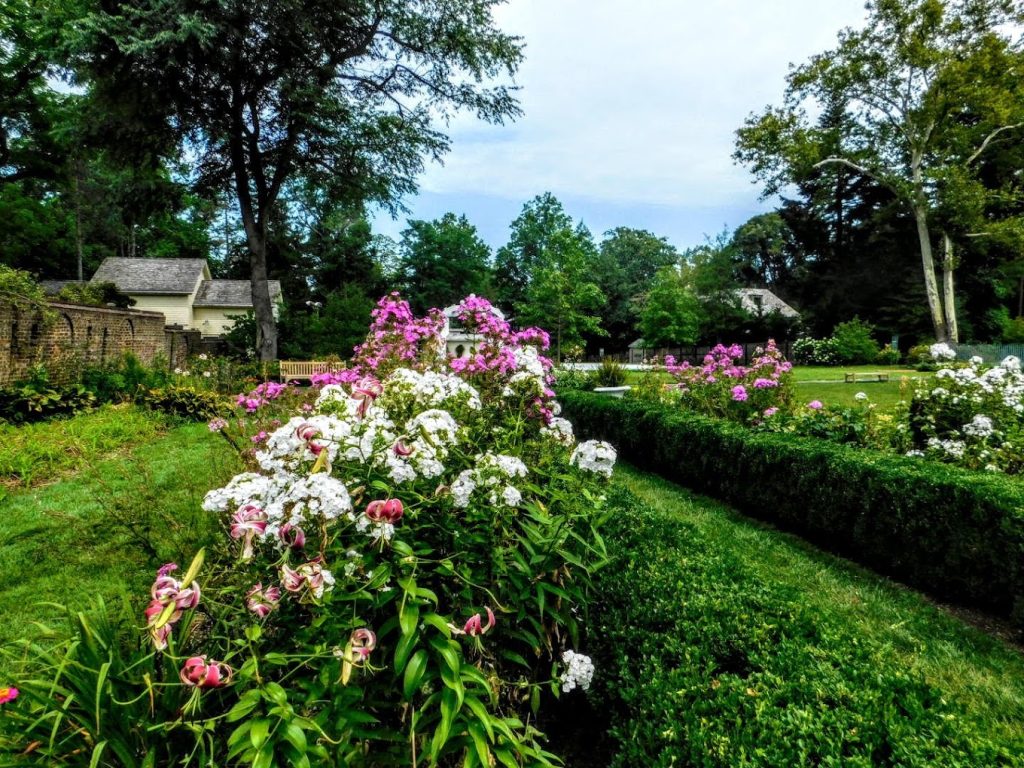 Morven Museum & Garden is stunning at any time of year, but if you time your visit for late spring, you will be treated to blossoms so stunning that your camera will not be able to stop clicking. It is a landmark because it is a historic house from the 1750s. Located at 55 Stockton Street, Princeton, New Jersey, this is a spot for people interested in historic education.
This lovely property is on 5 acres and was once the New Jersey Governor's Mansion, occupied by 5 governors following its founding and first tenant, Richard Stockton, a signatory of the Declaration of Independence. The home and grounds were renovated in 1999, making it a prime location for learning about local history. The gallery on the second level rotates its exhibits every few months. Be sure to not miss it!
The Stockton Education Center, the museum's bigger and more modern building, is located just next door. The majority of the interesting activities in the museum take place here. Wednesday through Sunday, you can visit Morven Museum & Garden between the hours of 10 am and 4 pm.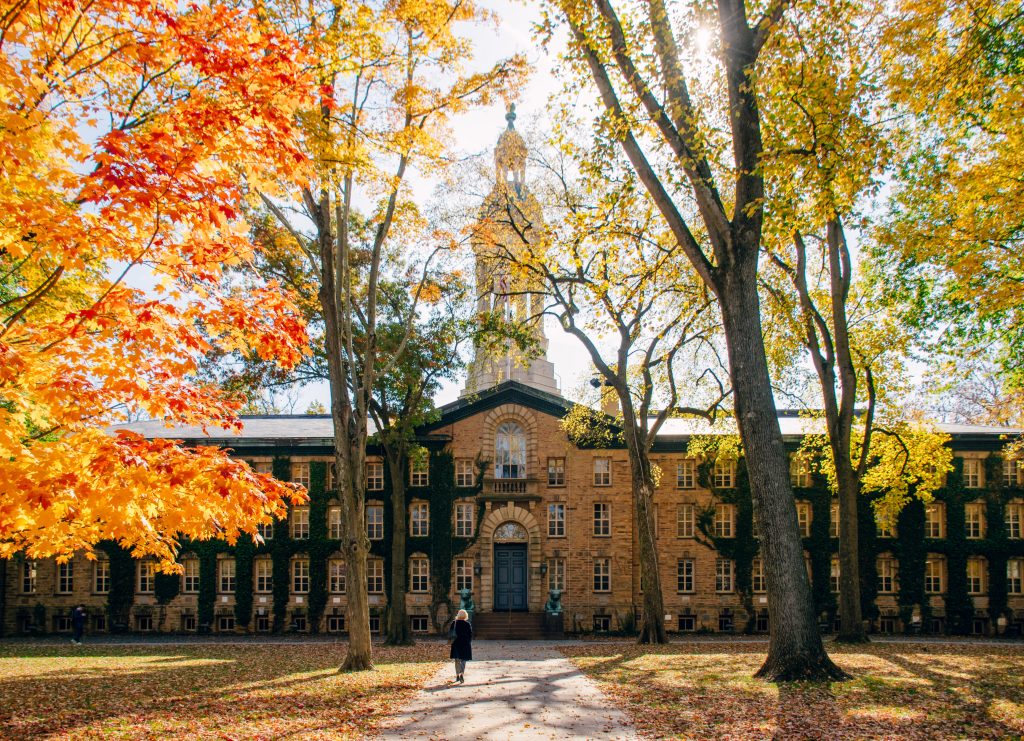 Nassau Hall is a landmark at Princeton University that cannot be missed. Administrative offices for Princeton University can be found inside this architectural wonder, which is framed by a verdant Green and towering iron gates. This historic treasure has served several purposes, such as a library, barracks for British troops, dorms, schools, and barracks for Americans. It has weathered two major fires and several Revolutionary War fights.
The Memorial Atrium within includes the names of Princeton alumni who lost their lives in battles across the world. Furthermore, the Faculty Room is remarkable. This two-story beauty has seen many uses over the years, from a prayer hall and portrait gallery to a museum of natural history, and now serves as the meeting venue for the university's Board of Trustees and professors. The structure, first housing the College of New Jersey and later renamed after King William III of England, was constructed in 1756.
Most people spend between 1 to 2 hours here exploring the historic aspect for which Nassau Hall is famous. Make sure you don't damage anything because it is quite expensive.
If you are looking for some creative motivation, Art@Bainbridge is a must-see. This downtown location is a gallery venture of the Princeton University Art Museum and is located in the historic Bainbridge House on 158 Nassau Street.
While a significant remodeling and modernization project is underway, the roughly 112,000 pieces in the Princeton University Art Museum's collection are being kept under wraps until the museum reopens in 2024. Meanwhile, guests may take in some of the museum's rotating exhibits, which feature works of all genres and periods.
Simply looking at the Bainbridge House will inspire awe. It was constructed in 1766 and is one of the few surviving buildings from that era in Princeton that has been conserved to any significant degree. The Art Museum has carefully picked the special installations that are on display on the first level.
If you would like to see works by up-and-coming contemporary artists, but want to be sure the organization is open on the day you intend to visit, call ahead.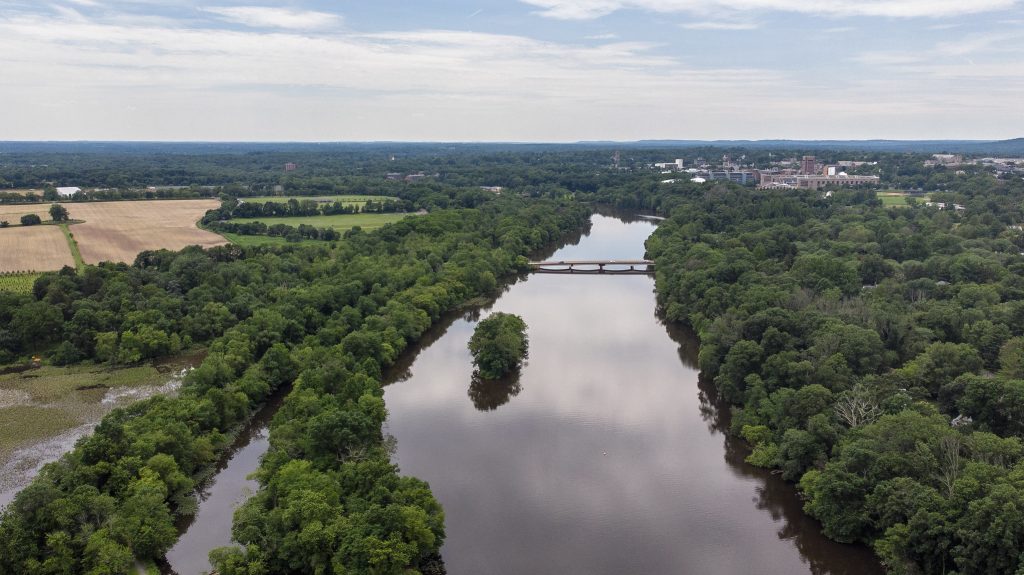 Did you realize a lake could be given as a present? True, if you happen to be a steel baron in the early 20th century.
Early in the twentieth century, Andrew Carnegie learned that the Delaware and Raritan Canal was not a good place to go rowing because it was too small. This troubled Carnegie and he resolved to do something about it. Over the following several years, he purchased the property and funded the construction of bridges and dams that eventually opened as Lake Carnegie in late 1906.
This beautiful lake was originally designed by Princeton students as a course for competitive rowing, but it is open to the public at their own risk. A public boat launch is located nearby to the south of Kingston, making it convenient for visitors.
There are now not just rowers, kayakers, and fishermen from Princeton University who frequent the nine-foot-deep lake (well, technically it is a reservoir), but also a wide variety of birds and other wildlife. Skating and ice hockey are popular winter activities there. The lake is off-limits to swimming and gas-powered vessels which makes it an environment-friendly spot. We highly recommend this as one of the best places to visit in Princeton for nature lovers.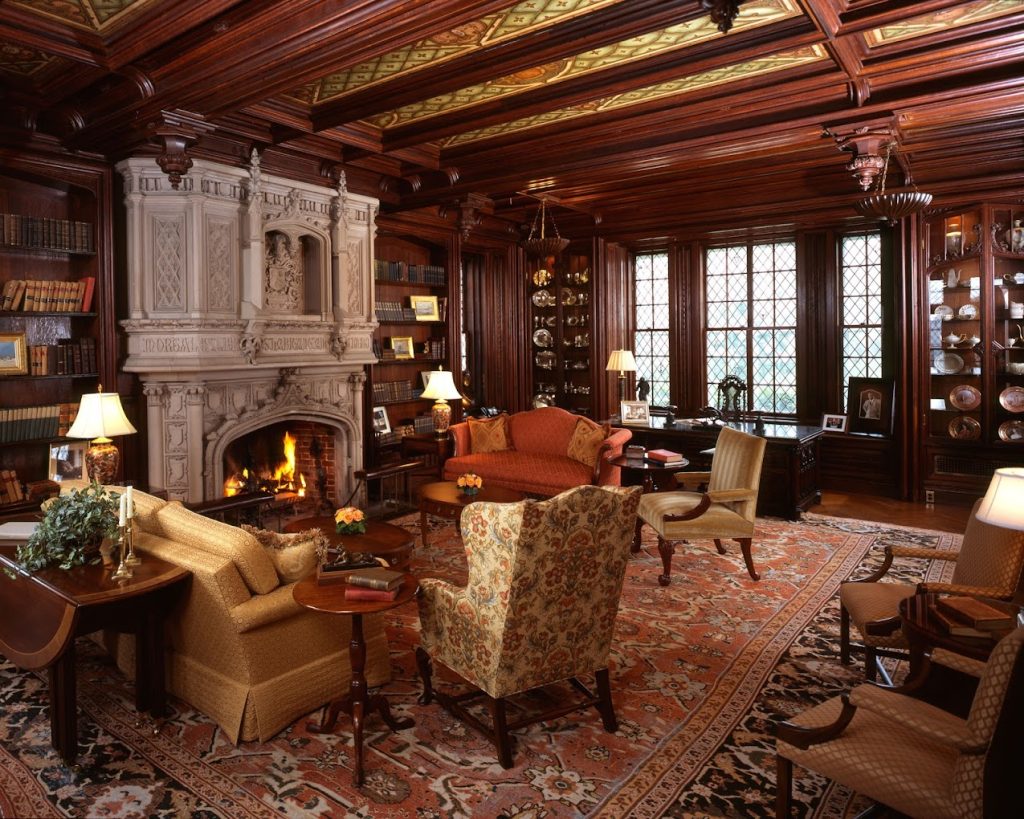 In Drumthwacket, the official residence of the Governor of New Jersey, entry is not without difficulty. Even so, the National Register of Historic Places-listed structure is so impressive that it is well worth a sneak glance. You may also come on a Wednesday at 1 pm when tours are given if you are in a rush to see the inside. Be sure to double-check the schedule before setting out on your adventure; sometimes the excursions are not available on Wednesdays.
As you explore the property owned by the Drumthwacket Foundation, you will find out about the notable people who have lived here, the significance of the Battle of Princeton, and the historical significance of the home's art and furniture. The name of the structure is derived from a Scottish Gaelic phrase that means "wooded hill," and you will probably be told the story of how it got its intriguing moniker. It is one of the most insightful activities in Princeton, especially if someone has the element of curiosity in them.
If you are in town in the late spring or summer, you should not miss out on seeing the gardens as well.
Things to Consider before going to Princeton, NJ
Before planning your trip to Princeton, NJ, you should make the following preparations:
Research the destination — Combining information from guidebooks might help you plan your trip. Create a bucket list of all the locations you would want to see, even if you know you will not be able to do it. Even from our list of activities, we recommend sorting them and assigning them a particular rank in order of preference.
The Itinerary should be Prepared — Figure out how you will go from one "must-see" to another.It might be difficult to find out how to use public transit in an unfamiliar place without a guidebook. If you are on a trip with loved ones, it may be more cost-effective to rent a car rather than use public transportation. Revisit your plan and eliminate unnecessary items if necessary. However, in case you have a lot of free time, Great! Do more than what is already on your list. Try to write down some schedules so that you don't miss out on anything while making sure that everything goes by the time you planned for Consider the following questions.

How long does it take to go from one city to the next?
How much time do these pursuits require?
How long would you have to visit Princeton, NJ in order to see all the spots you are most interested in?
Reserve Your Room — Princeton, NJ is known for having hotels filled up most of the time which is why we recommend reserving your room in advance. Those who have a long trip ahead of them may choose to have their first night's lodgings arranged in advance. Anyone on a tight budget needs to look no further than Airbnb. They may mingle with the people, get a true sense of comfort, and save money by doing so. However, getting a resort has its own perks, as per our discussion with people coming over here for travel.
Buy a Travel Insurance Policy — A stay in the hospital may put a serious dent in your bank account. Certainly, more than you may think possible! It may cost you up to $100,000 in the US! You certainly do not want to fork up that much. As a result, buying travel insurance is strongly suggested.
How We Pick Our Recommendations?
All of the aforementioned suggestions have been handpicked by specialists who consider every little aspect. We make sure our suggestions are varied and take into account the feedback of many other tourists who have already experienced these locations. Our team of specialists also handpicked activities to do in Southern Minnesota and San Francisco a while back. To ensure that visitors of all ages and interests may enjoy themselves, we purposefully chose a wide variety of venues and points of interest.
Let's Go To Princeton, NJ
We just made you a great trip to Princeton with all of the fun activities mentioned above. Keep in mind that there can always be ups and downs in the plans that you make which is why you should leave some room for spontaneity and innovation. We hope you have a great trip!
Fun Things to do in Princeton, NJ - FAQs
If I get COVID-19, would it prevent me from going to Princeton?
Community transmission is a worldwide problem. Within the United States, certain travel restrictions may still remain in effect.
How do I get to Princeton from the closest airport?
Trenton-Mercer (TTN) Airport is 15.6 kilometers (km) from downtown Princeton. There are a number of other airports in the area, including Newark (EWR), Philadelphia (PHL), New York JFK (JFK), and New York LaGuardia (LGA) (92.9 km).
Where can I find free things to do in Princeton, New Jersey?
Take a trip to Palmer Square with your loved ones as it is free. It is a must-see spot for everyone visiting the city center. Get out and see the sights of Lake Carnegie, which is known for its stunning landscape. Drumthwacket is a great place to experience New Jersey's past if you are looking to not spend any money.