After we found a massive reader response on the best sushi restaurants in Dubai and breakfast restaurants in Rome, we decided to head over to the amazing land of Tremont and experience the local cuisine. Located to the south of downtown Cleveland, Tremont is known for being a trendy and exciting section of the city. In this part of Cleveland, you can find some of the best restaurants in the city.
Tremont is renowned for having some of the city's finest eateries. It is home to a diverse selection of restaurants, from Cleveland mainstays to hip brunch joints. We guarantee that you will not leave Cleveland's Tremont area hungry if you eat at any of these excellent eateries.
The Best Restaurants in Tremont, Cleveland, Ohio
This list aims to be as comprehensive as possible. It includes a variety of places, both old and modern, expensive and inexpensive. They include cuisines from all around the world, much like the city's diverse population.
The restaurant Fahrenheit consistently ranks high on best-of-city lists. Chef Rocco Whelan, noted for his wide range of cuisines, owns and operates the restaurant. The menu showcases an array of tastes, both strong and delicate, made possible by a vast variety of protein sources. It is located at 2417 Professor Ave, Cleveland, OH 44113.
The menu at Fahrenheit features American classics like prime steak and pizza, but with a creative spin. Some of the dishes, such as the Kobe beef short ribs and the fish with wasabi mashed potatoes, have an Asian twist. This place, however, has excellent pizza, because of the high temperature of 515 degrees Fahrenheit in the stone oven, the crust is cooked through and crisp.
If you are looking for the classic, tried-and-true Margherita is your best bet. If you are in the mood for something different, we recommend the butter-poached Maine lobster pizza or the Kobe short rib and fig pizza. Its exclusive pizzas make it one of the best restaurants in Tremont, Cleveland, Ohio.
The snacks available during Happy Hour rotate seasonally. Some of the greatest delicacies are Rocco's Shrimp Tacos, Happy Hour Pizza, and the Cleveland Cheesesteak. Beer, wine, or the specialty drink of the season can be ordered to go along with the meal.
Related: The 6 Best Women-Led Restaurants in New York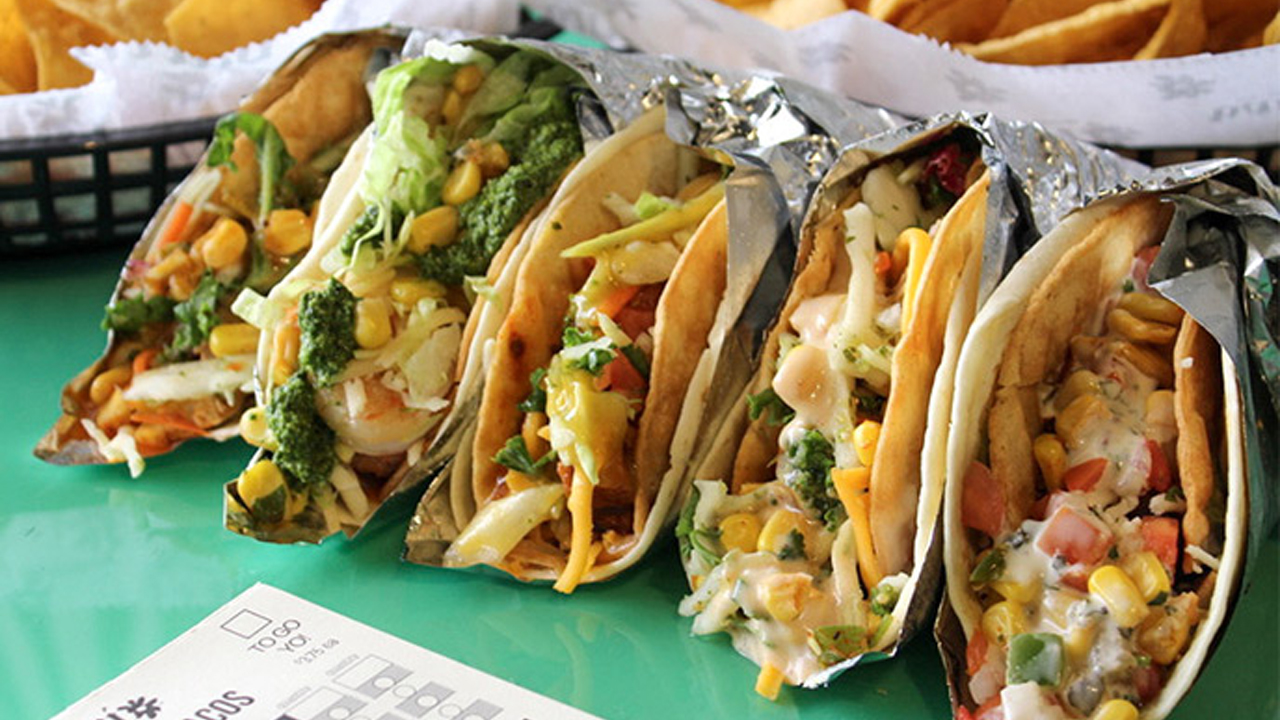 If you are in Tremont, you have to eat at Barrio Tremont. Barrio in Cleveland is the place to go for tacos. This restaurant, originally located in Tremont but now with other locations around the city, is known for its extensive taco menu, which includes anything from pulled pork to jalapeno lime shrimp. Its exact address is 806 Literary Rd, Cleveland, OH 44113.
Barrio offers both traditional and innovative takes on the taco, guaranteeing satisfaction for even the most discerning taco fan. Choose your preferred filling, shell, and dipping sauce from the menu. Tacos may be made with a wide variety of fillings, including pulled pork, Thai chili tofu, and sirloin marinated in Coca-Cola. The fact that it is so out of the ordinary is what makes it one of the best taco joints in town. Green Goddess Shell is a fan favorite that consists of a soft taco wrapped in a hard taco shell, filled with queso and guacamole, jalapeno lime shrimp, pico de gallo, and finished with chipotle crema.
Barrio is well-known for its fantastic tacos, but it also offers delicious queso. Only by adding some rice, the result astounds you. Every aspect, from flavor to mouthfeel, is perfect which makes it one of the best restaurants in Tremont, Ohio.
Suggested Reading: These Del Mar Restaurants Will Hype Up Your Taste Buds
Grumpy's Café is the place to go for American standards in a relaxed setting in Tremont. With generous servings and quick service, the breakfast and brunch options here are hard to beat. Grumpy's Café is a wonderful choice whether you need a place where the whole family can have breakfast together or you need a meal powerful enough to heal your hangover.
Breakfast is consistently delicious, whether you have pancakes or breakfast tacos. But, lunch and supper are also available at Grumpy's. It is located at 2621 W 14th St, Cleveland, OH 44113.
Pancakes, French toast, and Cajun home fries are staples on the menu, and you can even have an omelet made to order. In other words, you can always count on having a full stomach at Grumpy's. Choose the Grumpy's special, which includes two eggs, your choice of meat, home fries, toast, and, if you are really hungry, pancakes, too. The diversity of breakfast menu items is the reason that this is included in the best restaurants in Tremont, Cleveland, Ohio's list.
Try the vegetarian version of eggs Benedict, which has poached eggs on top of tomato and avocado slices, or the cinnamon apple walnut French toast, all of which are very light and tasty.
Editor's Pick: The Best Restaurants in Provincetown For Families
Dante is a high-end restaurant run by renowned local chef Dante Boccuzzi. If you cannot decide what to choose, the seven-course tasting menu is an excellent choice. Dante's menu is so skillfully made that picking a single item may prove to be an impossible task.
Elegant pasta, seafood, and meat dinners, as well as sweet treats, are all on the menu at this fine dining establishment. Vegans, vegetarians, and gluten-free diners may enjoy a tasting menu or entrée here without worry of being stigmatized. Its address is 2247 Professor Ave C, Cleveland, OH 44113.
Chef Dante Boccuzzi at Dante blends his passions for music and cooking to create delicious and interesting dishes. All of his ideas are spot-on, turning Dante into a gourmet emporium with something for every palate. White fish with a creamy cauliflower sauce, squid-ink pasta, and chocolate cake are just a few of the highlights of the tasting menu. Happy Hour, or "Godzilla Happy Hour," is a low-cost, high-fun-factor event at this restaurant.
Edamame, Miso Mussels, and Sushi Pop are all on sale, and the Harvest Punch is only one of the elixirs you may try for less.
Dante is a new American fine dining establishment with a modern, Mediterranean flavor. It has sophisticated furnishings, a refined atmosphere, and stunning crystal centerpieces. The service is excellent, and the wait staff is well-informed which makes it one of the best and most visited restaurants in Tremont, Cleveland, Ohio.
Dante Boccuzzi is the proud owner of Ginko, a well-received sushi restaurant in Tremont. The sushi here is certain to be up to Boccuzzi standards since fresh fish is delivered twice a week. Those who like sushi may feel at ease here due to the large selection. The six-course chef's tasting menu at Ginko is not a bad choice, either, if you are seeking to try something different or are completely unfamiliar with sushi. It is located at 2247 Professor Ave B, Cleveland, OH 44113.
The 6-course tasting menu and the chef's daily choices will immerse you in the world of sushi. In this method, you may enjoy a perfectly prepared serving of sushi. To those who would rather not eat fish, there are two shabu-shabu tables, and the sake selection is second to none.
When it comes to design, atmosphere, and choice, Ginko is one-of-a-kind. Ginko is a grotto-like hideaway dominated by a horseshoe-shaped sushi bar, and it can be found just below Boccuzzi's eponymous cafe Dante. Whether you choose our signature omakase menu or anything from its extensive a la carte selection, you can be certain that you will have a one-of-a-kind dining experience with the freshest fish possible.
We also recommend that you read our guide to the best Korean Restaurants In New York City.
The Rowley Inn, which first opened its doors in 1906, has been providing Tremont with memorable food for almost a century. Cleveland's hardworking steel mill employees relax here after a long day of actually constructing the city, and the rustic elegance of the pub as you enter tells a million tales about them. The area is rich in history and offers some of the best cuisines you have ever tasted.
You may learn a lot about the eatery's past not just by observing the decor but also by striking up conversations with the regulars and listening to their fascinating tales. This restaurant is at 1104 Rowley Ave, Cleveland, OH 44109.
Unlike at some other eateries, the breading on Rowley Inn's fried pickles covers up the pickle spears. Cheese-filled pretzel bits are another popular snack. For breakfast, you could have the omelet of the day or the chicken and waffles.
A few of the most ordered brunch items are bacon-wrapped tots, breakfast mac and cheese with four different varieties of cheese, and pancakes. Chicken "paprikash," pulled pig sandwiches, Hungarian chicken sandwiches, handmade soups, salads, and a ton of other delicious options are available throughout lunchtime. If you are looking for a sweet end to your meal, give the brioche bread pudding with ice cream a go.
Excellent cuisine and fascinating culture are also on offer here. The regulars have a lot of interesting tales from the restaurant's history, and you may learn a lot just by talking to them. The best place to meet locals, have a few drinks, enjoy some wonderful craft brews, and have a good time with cheap food and entertaining activities.
Sunny Ting, a native of Bangkok, opened Ty Fun Thai Restaurant in 2006. The restaurant has won several honors since then, cementing its status as Cleveland's best Thai eatery. It is located at 815 Jefferson Ave, Cleveland, OH 44113.
Here you may get authentic Thai cuisine including coconut soup, tom yum, crispy rice noodles, and pad Thai. Tofu in several forms (steamed, fried, crunchy, and sautéed) is just one example of the many vegetarian options available here, which makes it the finest Thai restaurant in Tremont Cleveland, Ohio.
From the beginning, it has been Ty Fun's goal to provide first-rate, freshly prepared, genuine Thai food in a lively and sophisticated setting. There is no better place to experience the warm hospitality of the Thai people and sample their wonderful cuisine.
Fat Cats is a pioneering farm-to-table restaurant that has been successful for 25 years in Cleveland's Tremont neighborhood, often known as Restaurant Row. This relaxing bar and restaurant, housed in a colonial building from the turn of the last century, is a crowd-pleaser not because of its fancy decor but because of the excellent service and the unique fusion of Mediterranean, Asian, and South American cuisines that it serves.
For 20 years, Cleveland has looked to Chef Ricardo Sandoval of the hip Tremont restaurant as an inspiration. The colorful, bohemian bar and cafe in Tremont has been a center for local artists, whose work is displayed and for sale, and has been credited with popularizing the concept of outdoor dining with a view of the city skyline. Its address is 2061 W 10th St, Cleveland, OH 44113.
The menu at Fat Cats is always evolving, but past items have included dishes like the crab melt (lump crab flesh, gruyere cheese, and tarragon) and the pumpkin pie (mushrooms, caramelized onions, and Lake Erie Creamery feta). The food is not just delicious but also incredibly original, urban, and global.
The grilled octopus, Bahn bao (steamed buns filled with pork belly), and fish with pumpkin pancakes are just a few of the amazing dishes on the menu. When else can you sit down to a meal and have your choice of steamed buns, Filipino pancit, Greek-style grilled octopus, and plain American grilled steak? Add in an alluring wine selection and knowledgeable wait staff, and you have a recipe for success.
Kimchi potatoes are topped with Brussels sprouts kimchi, a fried egg, and Sriracha aioli, but they are only one example of the Asian influence that runs throughout the menu. Even contemporary trends are no match for Sandoval, who takes on the Popeyes-inspired fried chicken frenzy with adobo-flavored fried chicken.
The finest part is the seemingly infinite Happy Hour with a wide variety of inexpensive small meals. There is patio furniture for those who like to dine al fresco.
Restaurant Recommendations: 8 Fine Dining Restaurants In Germantown You Must Dine At
Introducing Crust, where pizza takes center stage with its hand-tossed crust and made-from-scratch ingredients. At Crust, perfection begins with their signature crust, but it doesn't stop there. Every element of their menu is crafted in-house, from the homemade sauce to the freshly sliced pepperoni.
Prepare your taste buds for an extraordinary pizza experience. Try the spanakopita pizza, a delightful combination of garlic puree, spinach, mozzarella, feta, lemon zest, olive oil, and black pepper.
For a veggie-packed option, the roasted eggplant pizza awaits with its tantalizing mix of red sauce, oregano, red peppers, tomato, eggplant, smoked mozzarella, arugula, olive oil, and a drizzle of balsamic reduction.
The crust takes pizza to a whole new level. It's like pizza's more sophisticated and flavorful sibling, offering a tantalizing twist on this beloved classic. Indulge in a pizza adventure that will leave your taste buds craving more at Crust.
Welcome to Lucky's Cafe, a renowned destination known for its freshly baked goods and generous portions of delectable breakfast dishes. This funky cafe guarantees a satisfying and joyful experience despite its cozy size. At Lucky's Cafe, the possibilities for your dream breakfast are endless.
Indulge in the extraordinary flavors of their gingerbread waffles, adorned with roasted apples, honey whipped cream, caramel sauce, and a sprinkle of cinnamon sugar.
Or treat yourself to a delightful serving of baked mac-n-cheese, featuring a medley of brie, cheddar, Parmesan, and mozzarella cheese. Each bite will transport you to a breakfast paradise.
If you're seeking a hearty meal, look no further than the shipwreck. This delightful creation combines hash browns, eggs, vegetables, bacon, cheese, toast, and fresh fruit, leaving you fully satisfied and energized for the day ahead. Pair your meal with one of their delicious coffee options, and you'll experience the perfect start to your day.
At Lucky's Cafe, every bite is a culinary delight that will leave you craving more. Embrace the charm of this unique cafe and savor the unforgettable flavors crafted with love and passion.
Step into Prosperity Social Club, a historic establishment that has been delighting locals and visitors since 1938. This hidden gem in Cleveland offers an authentic and unforgettable experience. While its name may imply exclusivity, Prosperity Social Club welcomes everyone with open arms.
Immerse yourself in the retro-style ambiance of the bar, complete with a vintage games room and a lively patio. The cool vibe and diverse clientele create a vibrant atmosphere that draws in artists, rockers, and hardworking individuals from all walks of life.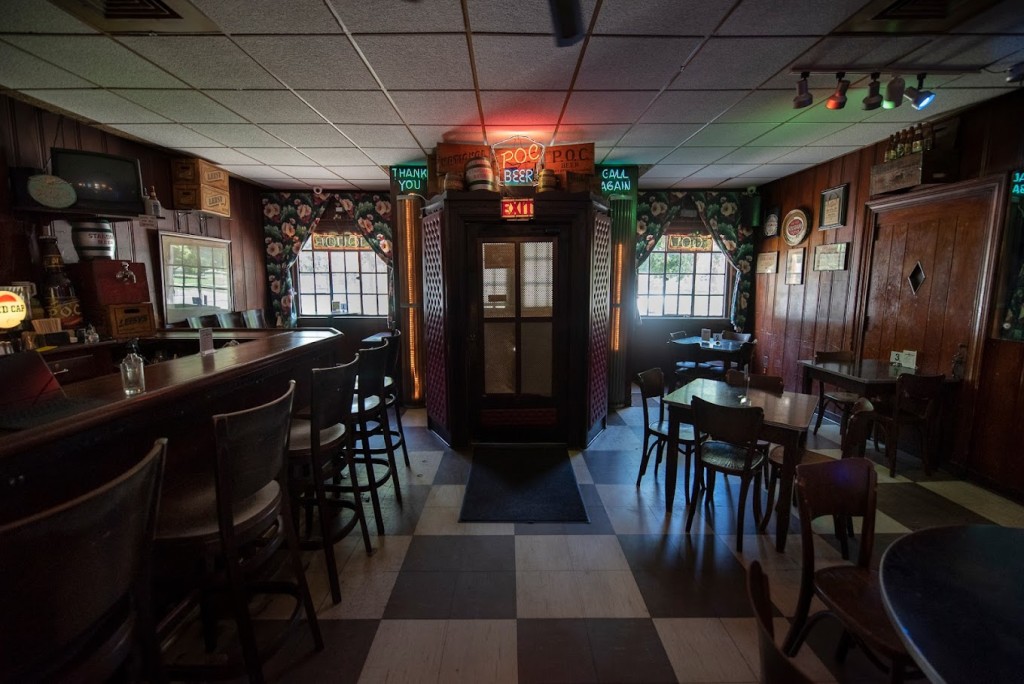 The menu at Prosperity Social Club is a true testament to their culinary creativity. From vegetarian curry to flavorful shrimp 'n grits and exceptional salads, they serve up casual dining options with delightful surprises. Whether you're joining them for brunch, a late-night bite, or any other occasion, you can expect nothing short of outstanding flavors and innovative dishes.
Indulge in the warm hospitality, soak in the nostalgic atmosphere, and savor the delectable offerings that make Prosperity Social Club a cherished destination in Cleveland. This is where good times, great flavors, and lasting memories come together in perfect harmony.
Transport yourself to the lively streets of New Orleans right in the heart of Cleveland at Bourbon Street Barrel Room. This vibrant restaurant captures the essence of the Big Easy, from its spirited decor to its authentic Cajun cuisine.
Indulge in the rich and flavorful dishes that make Cajun food so beloved. From the comforting gumbo to the mouthwatering po' boys and the irresistible beignets, each bite at Bourbon Street Barrel Room is a culinary journey to the streets of New Orleans.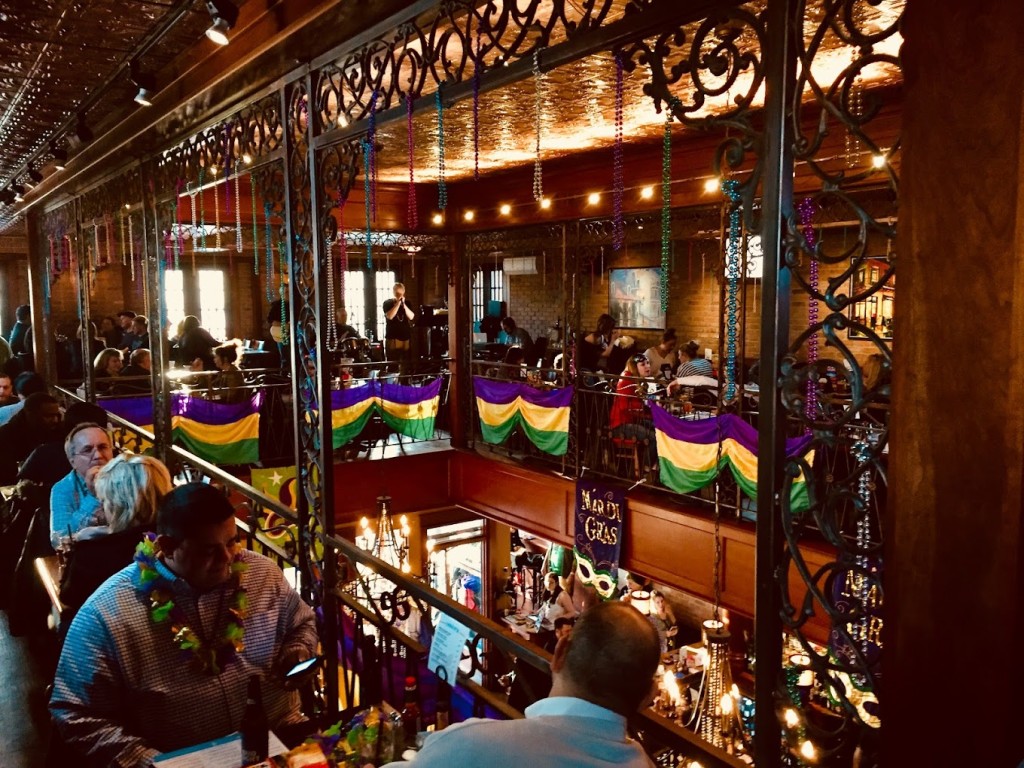 The skilled chefs at the restaurant exhibit exceptional dedication and precision in preparing each dish, resulting in a remarkable culinary experience filled with the unmistakable and vibrant flavors that define Cajun cuisine.
Upon entering the restaurant, you will immediately be enthralled by the lively ambiance and the enchanting decor reminiscent of the spirited spirit of New Orleans. The vibrant murals and lively music combine to create an atmosphere that effortlessly transports you to the festive and vibrant streets of the French Quarter.
Be it satisfying a craving for authentic Cajun flavors or simply seeking a lively and memorable dining experience, Bourbon Street Barrel Room is the perfect destination. Why book a flight to New Orleans when you can enjoy the taste and spirit of the city right here in Cleveland?!
The South Side restaurant is a beloved destination for those seeking delicious American fare and a lively atmosphere. With its popularity among locals, it has become a go-to spot for casual dining, whether it's for lunch, dinner, or a vibrant happy hour.
One of the standout features of this restaurant is its expansive outdoor patio. Spanning an impressive 1,000 square feet, the patio provides a spacious and inviting setting to enjoy your meal while soaking up the sunshine or catching a game on the TVs scattered throughout the area.
When it comes to the menu, the South Side restaurant offers a variety of mouthwatering options. Start off with their shareable plates, like the loaded nachos or spicy chicken wings, which are sure to satisfy your game-day cravings. But don't stop there. Their selection of tacos, burgers, and enticing entrees, including the must-try fried chicken and waffles, will leave you delighted and fully satisfied.
The South Side restaurant combines the comfort of classic American dishes with a vibrant and lively atmosphere. It's a place where friends can gather, sports fans can cheer, and food enthusiasts can indulge in a menu that caters to a variety of tastes. Whether you're looking for a casual dining experience or a place to enjoy the great outdoors, this popular spot has it all.
Corner 11 Bowl and Wrap is a culinary gem that brings the vibrant flavors of Hawaiian-style poké bowls and wraps to your plate. With an Asian flair and a touch of soulful inspiration, this eatery offers a delightful fusion of tastes and textures that will leave your taste buds craving more.
Step into Corner 11 and be greeted by a warm and inviting atmosphere. The restaurant takes pride in its commitment to using quality ingredients and providing quick and efficient service, ensuring that you have a satisfying dining experience from start to finish.
The menu at Corner 11 is a celebration of Asian fusion cuisine, featuring a diverse range of dishes that will tantalize your senses. Indulge in soul-warming bowls of ramen, savory rice dishes, and the star of the show – Hawaiian-style poke bowls. These flavorful creations combine fresh vegetables, fruits, and high-grade proteins, such as sushi-grade Tuna #1 and locally sourced Salmon. The result is a symphony of colors and flavors that showcase the artistry of the culinary team.
Things to Consider Before Choosing a Restaurant in Tremont Cleveland, Ohio
There are several things to think about when looking for the top Tremont Cleveland, Ohio, restaurants.
Food — Undoubtedly, when dining out in Tremont, the food is naturally at the forefront of your mind. Each dish shines in two key areas: the use of fresh, high-quality ingredients and the artful combination and presentation of these components. When dining out, the goal is to savor something truly unique and beyond what we can replicate at home. This is precisely what a remarkable restaurant aims to offer. A crucial factor to consider is a diverse menu that embraces a myriad of global flavors while adding its own creative touches.
Relaxing Ambiance — Before you unwind for the evening, it's worth taking a moment to assess the restaurant's ambiance. Scan the surroundings, from the furniture and lighting to the temperature, music, and overall design, to ensure a comfortable and inviting atmosphere for your ultimate dining experience. The success or failure of an out-of-home eating experience often hinges on the finer points of service.
The Service — In addition to the food itself, the quality of the service has a significant impact on the dining experience. Every member of the kitchen crew is equally as important to the success of the restaurant as the host, waitresses, and waiters. To get the job, applicants have to show they're attentive and seamlessly blend into the background, engage in brief conversations with guests, and provide table service with grace and genuine hospitality.
The Price — Prices are just as important as the taste. It is not about getting something for nothing, but about paying fairly for what you get. It is important to prioritize quantity now, as well, since a restaurant with enormous amounts of great food is preferable to one with smaller portions of the same meal.
How Do We Pick Our Recommendations?
After engaging in conversations with local residents, we have compiled a list of Tremont's best restaurants in Cleveland, Ohio. We also considered the restaurants' vibes and picked those with comfortable seating areas and lively environments. We have picked restaurants with vibrant atmospheres and interesting designs to make sure everyone enjoys! After thoroughly reviewing local eateries, we handpicked the ones offering an extensive selection of dishes. Whether you're planning a budget-friendly family outing or a satisfying dinner that caters to everyone's taste, we confidently endorse any of the restaurants on our carefully curated list.
Final word
Tremont is home to some of Cleveland's finest dining establishments. Cleveland is a great place to come for a long weekend or a longer stay, and both types of visitors should make it a point to seek out the finest Tremont eateries. In Tremont, eating out is about more than simply filling your stomach at breakfast or dinner. The food in this area is second to none.
Restaurants in Tremont Cleveland Ohio - FAQs
Can you recommend a low-cost dining option in Cleveland's Tremont neighborhood?
The most cost-effective dining options in Tremont, Cleveland, Ohio, include Barrio Tremont, Grumpy's Café, and Rowley Inn.
Where can a couple get the best dinner in Tremont, Cleveland, Ohio?
If you are looking for a romantic dinner, Dante is your best bet.
Which eatery in Tremont, Ohio offers the most soothing ambiance?
The environment at Ginko is the most soothing.
Can you recommend a restaurant in Tremont, Ohio with a great wine collection?
When it comes to restaurants, Fat Cats boasts one of the greatest and most extensive wine lists around.