In Rome, like in the rest of Italy, tourists often find breakfast to be an intimidatingly foreign experience. Romans often start their day with sugary pastries and bread rather than the cereal, yogurt, bacon, and eggs that much of the rest of the world consumes. Try eating like a local once while in Rome and not at the hotel's breakfast buffet for a culturally aesthetic experience. Following are the best places to have breakfast in Rome.
Best Breakfast Restaurants in Rome
Breakfast in Rome is a one-of-a-kind experience, with its old cafes and modern clubs, pastry shops, and multipurpose bakeries. Listed here are some of Rome's best breakfast spots you wouldn't want to miss on your upcoming trip.
If you find yourself in the neighborhood of the Circus Maximus, you cannot miss the adorable bakery on the corner called Cristalli di Zucchero. The forefront location of this bakery makes it simple to locate. There are two sites of Cristalli di Zucchero: one in Monteverde (at 114 Via di Val Tellina) and the other next to the Circus Maximus (Via di San Teodoro, 88).
The Monteverde storefront provides customers with the opportunity to "have their cake and eat it too" by providing seating options for them to enjoy their treats while taking in the fresh air. Adorable, bite-sized cakes and tarts are available for purchase at this pastry shop. The small Paninis, baked with buttery croissants, from Cristalli di Zucchero are also rather delicious. Delicious pasta, Tramezzini, and fish are all on the menu. Additionally, excellent cheesecakes, gelato, and crepes are available here. All these items surely make it the right breakfast spot in Rome for a start to a great day!
We recommend that mini cheesecakes and tiny brownies are a must-have during your visit. It is the perfect complement to your morning brew. All of the beverages are amazing, especially the cappuccino, lemonade, and frappes. It is on the recommended list because it serves an authentic Italian breakfast. Breakfast sweets are a staple in Italy, and this one is as good as it gets.
A regular breakfast costs around 10 Euros ($10.6) for two persons. Having hard-working, upbeat, and efficient staff is what makes this small bakery so special. The fast, attentive service is indicative of the great quality found at this café. Cristalli di Zucchero has a warm and welcoming atmosphere with elegant furnishings.
Cristalli di Zucchero opens seven days a week from 7 a.m. to 9 p.m. This bakery is equally popular among locals and tourists which is why we recommended it.
Castroni is a specialty coffee store on the trendy Via Cola di Rienzo, not far from the Vatican. Established in 1932 on Via Cola di Rienzo, the coffee house has now spread to six more sites around Vatican, Centro, and other parts of Rome. It is more like a shop rather than a café. One can get coffee and pastries at the bar.
In this store, you will find food from Italy and virtually everywhere else. All the Roman ladies flock here whenever they need to cook something special. The bar does not have any genuine seats but nobody minds that there is no place to sit thanks to the tempting array of beverages on offer. In other words, there is no formal culture of eating out here but one does experience how things go around in Rome! You will never forget how well everything is laid out and how amazing the variety is. The ambiance and environment of the café are warm and conventional.
Castroni is famous for its chocolate, tea, infusions, and spices for all tastes. We recommend you taste delicious Caviar as Castroni offers a wide variety of it. However, if money is tight, Candy is a good alternative too. You can also buy classic Italian delicacies like licorice and sugary treats by the kilo at the front counter. One of the greatest benefits of this café is that it provides the finest coffee in town. What makes their coffee special is their coffee beans which are from Central America, Indonesia and Africa. You can get the same flavor at home by purchasing it in bean form from the store. Alternatively, you can also get coffee capsules.
The average cost of breakfast here, with alcohol, is around 5 Euros ($5.3). The cost of coffee is just 0.9 euros ($0.96). This café opens Monday to Friday from 7.45 a.m. to 8 p.m. and from 9.30 a.m. to 8 p.m. on Sunday. Just for the sign, this store is worth a visit if you are a typography fanatic. Reminiscent of its logo, it transports you to the company's earlier days.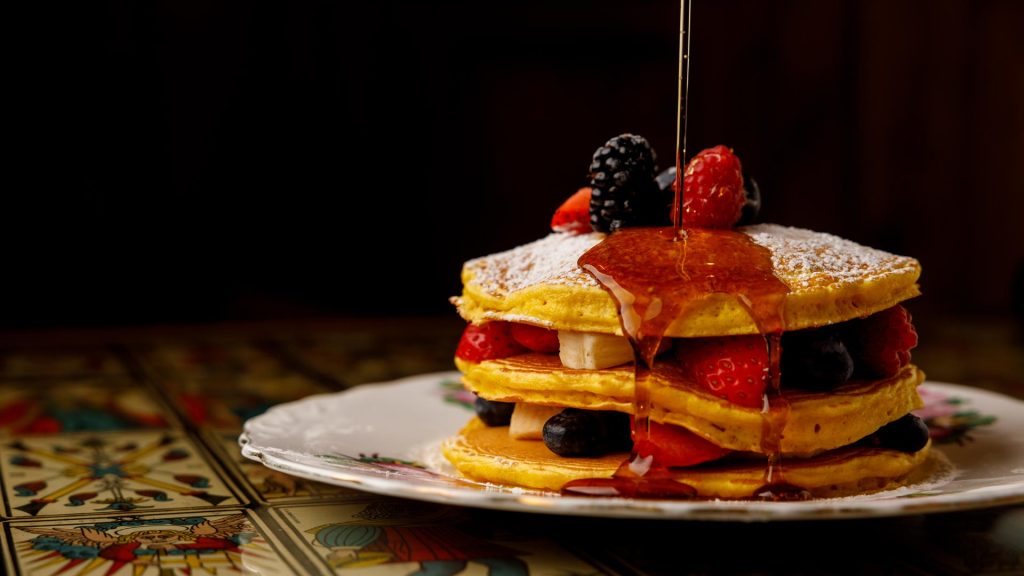 There is a growing number of breakfast and brunch restaurants in Rome, many of which provide American breakfast staples like eggs and pancakes in addition to traditional Italian items. However, Coromandel is still a top choice and a forerunner in the brunch/afternoon tea industry. We strongly advise starting your days in Rome at Coromandel if your hotel does not serve breakfast or if you just want to experience something new. It is located at Via di Monte Giordano, 60/61, 00186 Roma RM.
Only a few minutes walk from Piazza Navona, the cozy and antique-themed tea room Coromandel draws a crowd in search of the restaurant's renowned eggs benedict, pastries, bagels, cakes, and much more. They provide pancakes with bacon and maple syrup, as well as fresh fruit, yogurt, and a variety of high-quality herbal teas for those who want a lighter breakfast. Make sure to try the pancakes with smoked salmon, crème fraîche, and chives, or the scrambled eggs with bacon. Upon our team's visit, we found out that everything was presented on flowery, vintage-looking dishes, glasses, and silverware.
The atmosphere at this breakfast restaurant is warm and inviting while the decor is reminiscent of little cafés in vintage Paris. Thanks to the antique green painted ceiling, wooden chairs, and tables, artistic plates framing the vault separating the two small areas, metal and fabric lamps, a large mirror on the largest wall, a long sofa with large cushions, and vintage tarot card prints decorating the walls and tables. The variety of breakfast items and the atmosphere of the restaurant make it one of the best breakfast restaurants in Rome.
The cost of a meal at Coromandel is high. Dishes are attractively presented and are produced using premium ingredients. Check out the following price list of breakfast in Coromandel
Sweet, Savory, and Vegan Pancakes – 12 € ($12.7).
Eggs Benedict – €12–€13 ($12.7 to $13.8)
Scrambled Eggs and Omelets – €5–€12 ($5.3 to $12.7)
Scotch Eggs – €12 ($12.7)
Hamburgers – €15–€16 ($15.9 to $17)
Sandwiches – €7–€10 ($7.4 to $10.6)
Cakes, Pastries, and Toasts – €5–€13 ($5.3 to $13.8).

Prices of drinks are
Espresso – 2€ ($2.1)
American coffee and cappuccino – 3.50€ ($3.7)
Smoothie or Juice – 6.50€ ($6.9)
Tea – 6 EUR ($6.3)
This eatery is open Monday through Saturday from 8:30 am to 3 pm; Sunday from 8:30 am to 4 pm. Sunday brunch is often a busy time, so make a reservation in advance to make sure you have a table for sure.
Related: Top 10 Hotels in Positano Italy With A Scenic View
Marigold Roma bills itself as a cafe and bakery, but it offers much more. It is a labor of love for Danish immigrant Sofie Wochner and her Calabrian spouse Domenico Cortese. He has a background in cooking and she has it in baking, making them the ideal team to open Rome's newest hip spot in the city's historic industrial district of Ostiense. The exact address of the restaurant is Via Giovanni da Empoli, 37, Rome.
Marigold Roma offers a wide variety of breakfast items but avocado on rye with poached eggs and warm, buttered, fresh bread, and world-famous cinnamon twists are highly recommended by our team. The prices are reasonable here. An average breakfast cost is between 9€ – 24€ ($9.5 to $25.4). In addition to its delicious food, this restaurant is well-known for its helpful and pleasant staff.
The atmosphere, in addition to the delicious cuisine, is appealing. The white subway tiles appear to be standard in the design of most modern restaurants and are replaced by a bright, airy, and minimalist space. While the overall look is influenced by Sofie's native Denmark, each item was crafted in Italy. Andrea Brugi, an artisan based in Tuscany, handcrafted the lovely tables (and the new shelves). The majority of the chairs were purchased during Sofie's antiquing trips to Puglia, and all of the pottery is local creations.
During the week, it provides breakfast and lunch, while on Friday and Saturday it provides dinner as well. In addition to that, on weekends, Marigold Roma serves brunch also (Saturday and Sunday). You cannot book a table in advance for breakfast or the weekend brunch. The queue for weekend brunch is sure to be long by 1 p.m., so plan accordingly. This restaurant remains closed on Monday and Tuesday.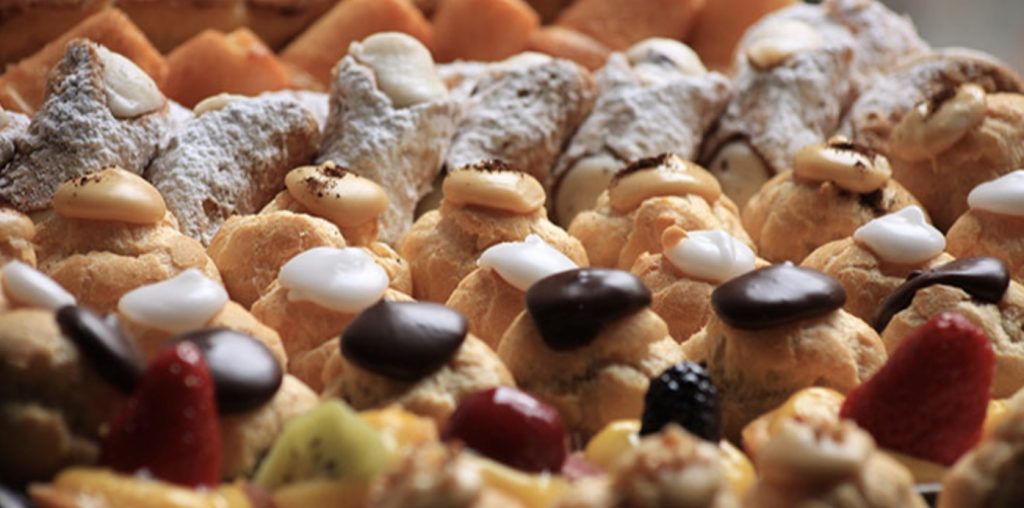 Shimmy your way up Pasticceria Regoli for a traditional Italian breakfast. Despite being located just a few minutes away from the Basilica of Santa Maria Maggiore, the century-old Esquilino pastry store continues to generate a profit off of its wide selection of cakes and delicious baked products. No trip to Rome is complete without starting the day with a breakfast of legendary maritozzi at Pasticceria Regoli. The exact address of this eatery is Via Dello Statuto, 60, 00185 Roma (Esquilino).
Although Pasticceria Regoli's menu contains a wide variety of breakfast items which include scrambled eggs or croissant au beurre; nonetheless, when first visiting Pasticceria Regoli, you really must order their signature maritozzo. It is a sugary, airy sandwich with plenty of whipped cream that smears all over your face as you take a mouthful. This is a sensory feast, which makes Pasticceria Regoli one of the best breakfast restaurants in Rome.
Feel time stand still for a moment while you savor it with a cappuccino or coffee at the bar of your favorite pasticceria. If you have a sweet craving, the large version will be a problem as you will feel fuller while the smaller one may give you room for lunch. In the heart of the Esquiline, the capital's most ethnically diverse neighborhood, Pasticceria Regoli offers a charming throwback ambiance.
The excellent service is a major factor in the popularity of this establishment. From the perspective of the customers, the costs are reasonable. Breakfast typically costs between €6 ($6.3) and €10 ($10.6).
From 9 a.m. to 11 a.m., the patisserie is bustling with customers, but by 11 a.m., all of the maritozzi have sold out.
This authentic Roman bakery has been around for many generations, serving the residents of Rome's Esquilino district with fresh bread and other treats. Look at the pictures of the many accolades and press mentions that the Pasticceria Regoli has received as you enter. The hours for this restaurant are as follows: Wednesday – Monday, 7:00 AM – 8:30 PM. It remains closed on Tuesday.
Antico Forno Roscioli is a bakery in the center of Rome's Centro Neighbourhood. This bakery is divided into two sections: the front counter, where they sell hot, freshly baked local pizza, and the rear end, where they sell sweet pastries and whole loaves. Despite the trendy, modern interior, the baked delicacies at this bakery are strictly traditional. The main room is dominated by an obtusely slanted counter. It is hard to feel the real warmth of this bakery unless you are a regular customer. To reach it, its address is 34 Via Dei Chiavari in the city's Centro neighborhood.
To keep customers satisfied, it serves pizza taglio (pizza by the slice) straight from the oven. From the simplest Margherita (tomato sauce and mozzarella) and Rossa (only tomato sauce) to the most complex (sausage with Fiori di Zucca), pizzas may be topped with anything you wish. Everyone can find something they like since there is such a huge variety. If you need something else, there is a small buffet with seasonal local vegetables and sometimes porchetta, which is stuffed roasted pork. Adjoining the main area is a smaller space with a few tables and a bar that extends down one wall.
It is hard to grab a seating space here as the bakery is quite popular for the exceptional taste of food. Therefore, you may have to have your breakfast standing up on the Roscioli bikes in the courtyard. The average cost of breakfast for two people is around 15€ ($15.79) which is neither too high nor too low.
The customers of this bakery are a diverse group of locals popping in for baked goods, pizza, and treats. Due to its convenient location, Forno Roscioli also attracts a large number of tourists as well. Other people know to come here because they can get traditional pizza "al taglio," or pizza by the slice, which is one of the main reasons why we recommend it as a perfect breakfast restaurant in Rome. There are only a few tables, making it difficult to bring little children. You can get a tasty sweet or savory breakfast here, so it is perfect for tourists who are in a hurry.
The opening hours are 7:30 am to 8 pm Monday to Saturday and 8:30 am to 6 pm on Sundays. This is a fantastic tiny pizzeria; although the pizza Rossa is better enjoyed at home, the pizza Bianca is best enjoyed here, fresh from the oven. Enjoy your best!
Things to Consider Before Choosing a Breakfast Restaurant in Rome
Here are a few things to keep in mind before you venture out for breakfast in Rome.
The Price —The cost should be your first consideration when choosing a breakfast spot. The price and quality of the meal must be in harmony. It is not about getting something for nothing, but about paying fairly for the goods and services you get. This does not imply selecting a cheap eatery. This entails settling on a dish that you know you will love eating and is therefore one for which you are prepared to spend. Some places, like the Coromandel, are known for serving up the greatest breakfast in town, and it is well worth the money.
The Food — When searching for a place to have breakfast, it is important to think about the restaurant's cooking categorization and the quality of the raw products they use. Furthermore, your preferences, such as whether you like sweet or savory foods, whether you choose rich foods or organic foods, etc., are a crucial deciding factors. When looking for a place to eat in Rome, it is important to choose somewhere that serves food that is representative of the city's culinary traditions. Consequently, you should go to Pasticceria Regoli or a similar establishment for this reason.
The Environment — Before sitting down for a leisurely morning meal, it is a good idea to take a quick look around the restaurant to make sure everything from the furniture to the lighting, the temperature, the music, and the design is set up for your comfort. The success or failure of an out-of-home breakfast may hinge on the service provider's attention to the slightest of details. The breakfast spot you choose should be one where you can relax. You may also choose less busy days and hours if that better suits your schedule. On the other hand, you can sometimes avoid the focus on ambiance because some of the best breakfast restaurants in Rome are generally quite busy and full.
How Do We Pick Our Recommendations?
Our research and time in Rome allowed us to compile a list of the most tranquil breakfast spots in the city. We have also asked locals and other tourists for their input to help us get a more complete picture. Breakfast was a major factor in our meals, so we researched breakfast menus to find the best breakfast restaurants in Rome. After eating from multiple places, we came up with the above list. Every establishment that made our recommended list is an excellent spot to enjoy breakfast and catch up with loved ones.
We also visited Venice and had a fun trip there. You can read more about it in our guide to Places to Visit in Venice, Italy.
Final Word
Whether you are in the mood for an enormous Italian breakfast or a trendy café with handmade pastries and locally roasted coffee, you will find it in Rome. To help you find the finest breakfast restaurants in Rome, we have sorted through the long list and compiled a list of the most interesting, tranquil, and reasonably priced options available.
Breakfast Restaurants in Rome - FAQs
What are some inexpensive breakfast restaurants in Rome?
Some inexpensive or reasonably priced breakfast restaurants in Rome are Castroni and Pasticceria Regoli.
Where can one find organic and vegetarian breakfast in Rome?
Ketumbar provides organic, vegetarian breakfast in Rome with variations to please the customers.
Where can you find traditional Italian breakfast in Rome?
You can find traditional Italian breakfast in Rome at Cristalli di Zucchero or Pasticceria Regoli which offers scrambled eggs, croissant au beurre, and numerous sweet delights as well.
Which is the best breakfast restaurant in Rome?
Coromandel is the best breakfast restaurant in Rome which provides a wide variety of breakfast items including Italian Breakfast as well as American Breakfast. It also has a fine ambiance that attracts many.