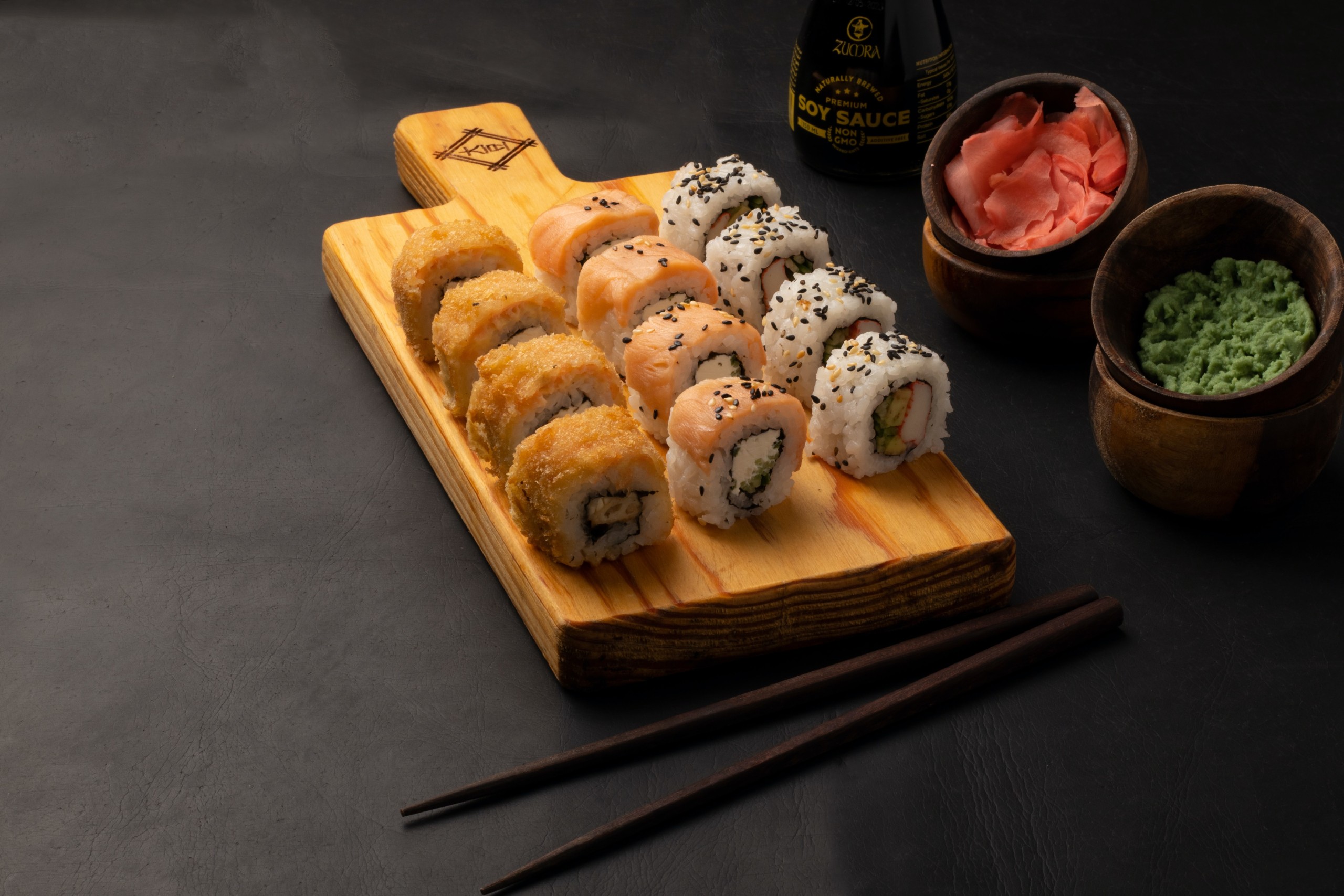 Nestled in the midst of California lies the charming city of Santa Ana, where culinary enthusiasts can indulge in some of the finest dining experiences across America. Among its many attractions, this vibrant city boasts a thriving sushi culture that has captivated the hearts of hundreds of food aficionados.
For those in search of the perfect spot to savor the flavors of Japan, Santa Ana offers an array of exceptional options that are sure to tantalize your taste buds. And if you happen to find yourself in Norfolk, Dubai, or Laguna Beach, be sure to explore their own unique sushi scenes, where you're bound to discover even more delicious surprises.
Best Sushi In Santa Ana
Some of the places to have the best sushi in Santa Ana are the following places.
Koco Sushi
For those seeking affordable yet delectable sushi, Koco Sushi is an unparalleled destination. The establishment boasts some truly remarkable rolls, and their fish quality left us thoroughly impressed. In addition, the presentation of their dishes is flawlessly executed, elevating the dining experience to a surreal level. The staff, radiating warmth and kindness, was another highlight, and the maintenance of the premises was commendable as well.
Address: 715 N Main St, Santa Ana, CA 92701, United States
Specialties: Baked lobster roll, amigo roll, chicken teriyaki baked roll, and red dragon fresh roll
Akashi Sushi
We can't help but adore this place because of the impeccable speed of their service and the incredibly warm and authentic hospitality that their staff extends toward you. What's more, their spicy tuna rolls are simply to die for; they pack a punch of flavor that's as scrumptious as it is affordable. And let's not forget about their bento boxes, which are known to be quite the hit with the masses.
Address: 12506 Westminster Ave, Santa Ana, CA 92706, United States
Specialties: spicy tuna rolls, bento boxes, and salmon rolls
Omakase by Gino
Only available through prior booking, this restaurant provides an omakase-style dining experience that people absolutely adore. Chef Gino is a master at experimenting with unique and distinct flavors, and every piece of nigiri he creates is incredibly mouthwatering.
However, the flavor profile is not the only aspect that Chef Gino does justice to. Each dish he prepares is a work of art and looks absolutely fantastic in photographs. In addition, the atmosphere of the restaurant is another added benefit that enhances the dining experience.
Address: 304 N Main St, Santa Ana, CA 92701, United States
Specialties: Panna Cotta, Hokkaido Uni and Uni Pasta
Ponzu Japanese Sushi Bar
If you're searching for an outstanding Japanese dining experience in Santa Ana, your search ends here. Ponzo is the perfect choice with its remarkable quality, cost-effective sushi, welcoming staff, and serene ambiance.
The menu here is a delight to your taste buds, and the staff is cordial. The noise level of the restaurant is moderate, and they also have a serene patio where you can unwind.
Address: 1945 E 17th St Ste 104 Santa Ana, CA
Specialties: Ponzu Roll,

Super Tuna Sushi,

Salmon Truffle Sushi,

and The Beast Sushi
FuRaiBo Izakaya
Furaibo, which arrived in the US in 1987, has maintained its status as an authentic Chinese restaurant. The establishment boasts a menu of 100 shareable items, and each one is superb. Among the standout dishes is the Yaki Onigiri, which many consider to be the best sushi in Santa Ana.
Address: 3396 S Bristol St, Santa Ana, CA 92704, United States
Specialties: Agedashi tofu, Tori shio, and Yaki Onigiri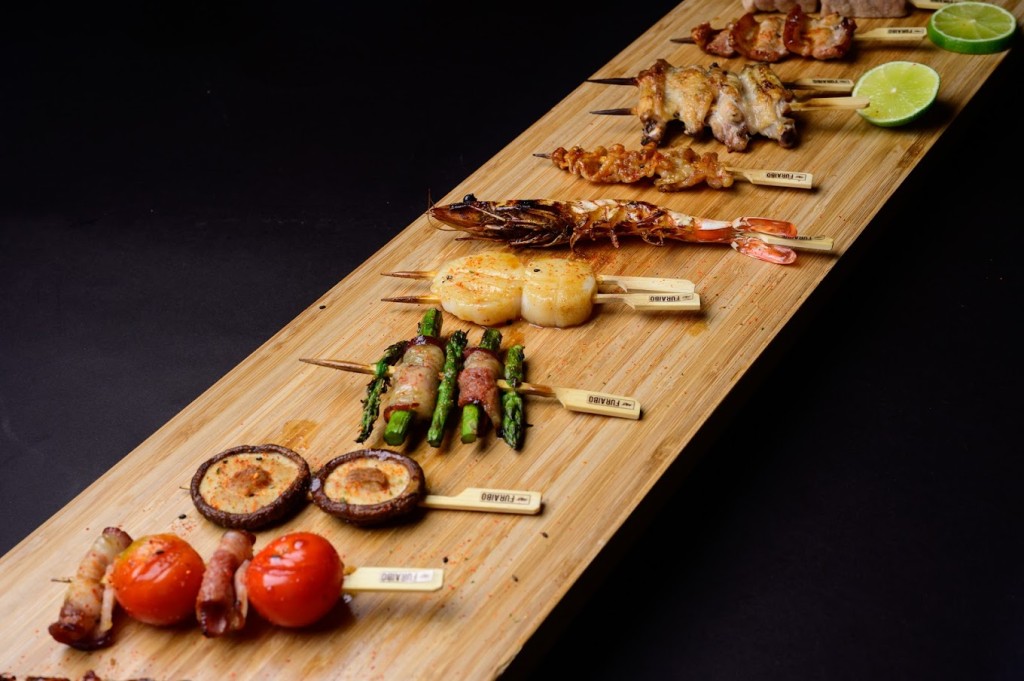 Sushi Murasaki
Having commenced operations in 2007, Sushi Murasaki has been tirelessly striving to offer its esteemed patrons an unparalleled authentic Japanese culinary encounter. Their skilled culinary artists handcraft sushi using the finest and freshest seafood, thus guaranteeing an unmatched epicurean indulgence.
In addition, their comprehensive menu offers an array of culinary delights that can be personalized to meet your specific preferences, and the chefs are affable and approachable, making for engaging conversations should you opt to sit at the bar.
Address: 2901 W MacArthur Blvd Ste 108 Santa Ana, CA
Specialties: Omakase, Salmon Skin Salad, Fried Octopus, Grilled Fish Cheek, and assorted sushi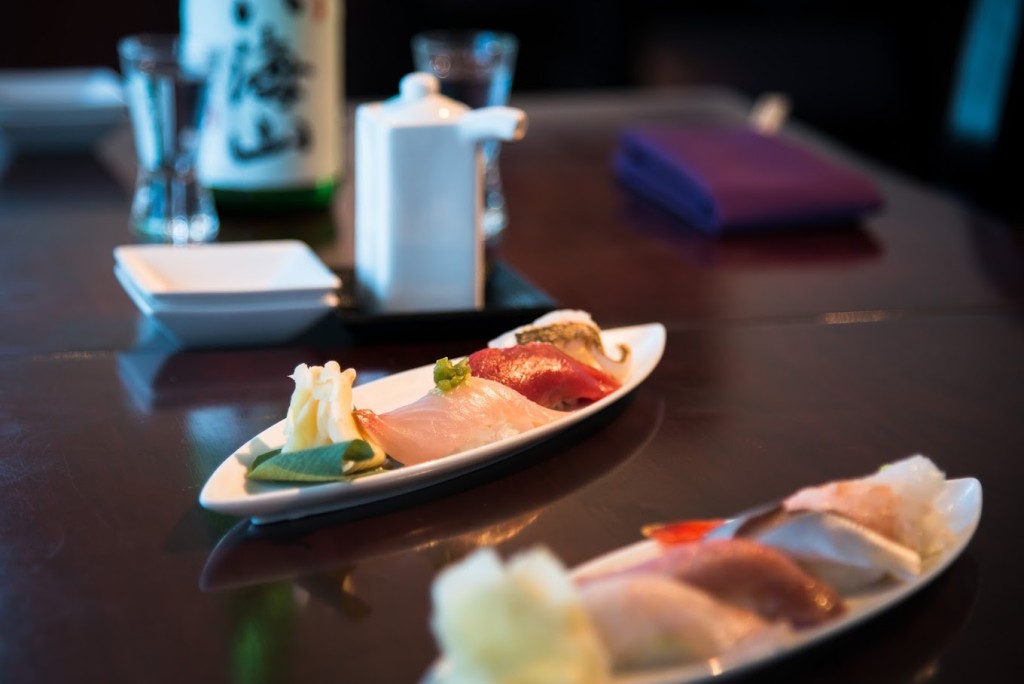 SANKAI Japanese Cuisine
Tucked away on the bustling Bristol street of Santa Ana lies a hidden gem known as Sankai Restaurant. It comes highly recommended for those seeking an exceptional sushi experience. Delight your taste buds with the delectable offerings of both nigiri sushi and sashimi, featuring an impressive range of seafood from the classic tuna to the more adventurous octopus. Step inside Sankai Restaurant, and you'll be transported to a world of authentic Japanese cuisine, where quality, taste, menu, and ambiance coalesce seamlessly for a perfect dining experience.
Address: 3940 S Bristol St, Ste 112, South Santa Ana, CA
Specialties: Santa Ana Hand Roll, Crunchy Roll, and Canadian Alaskan cut roll
Ramenos
Located in the very center of Santa Ana, lies the crown jewel of sushi restaurants, Ramenos. If you're on the hunt for exceptional Japanese cuisine, look no further. While you'll discover a vast selection of delectable dishes, the sushi, and sashimi take the cake. Whether you prefer to dine-in or indulge in delivery, Ramenos has you covered with their outstanding fare. Their menu boasts an array of mouth-watering offerings that never disappoint, earning them our undying love and devotion.
Address: 1945 17th St #109, Santa Ana, CA 92705, United States
Specialties: Grilled baby octopus, Santa Ana roll, and California roll
Recommended Read: 8 Food Spots In Morgantown That You Must Visit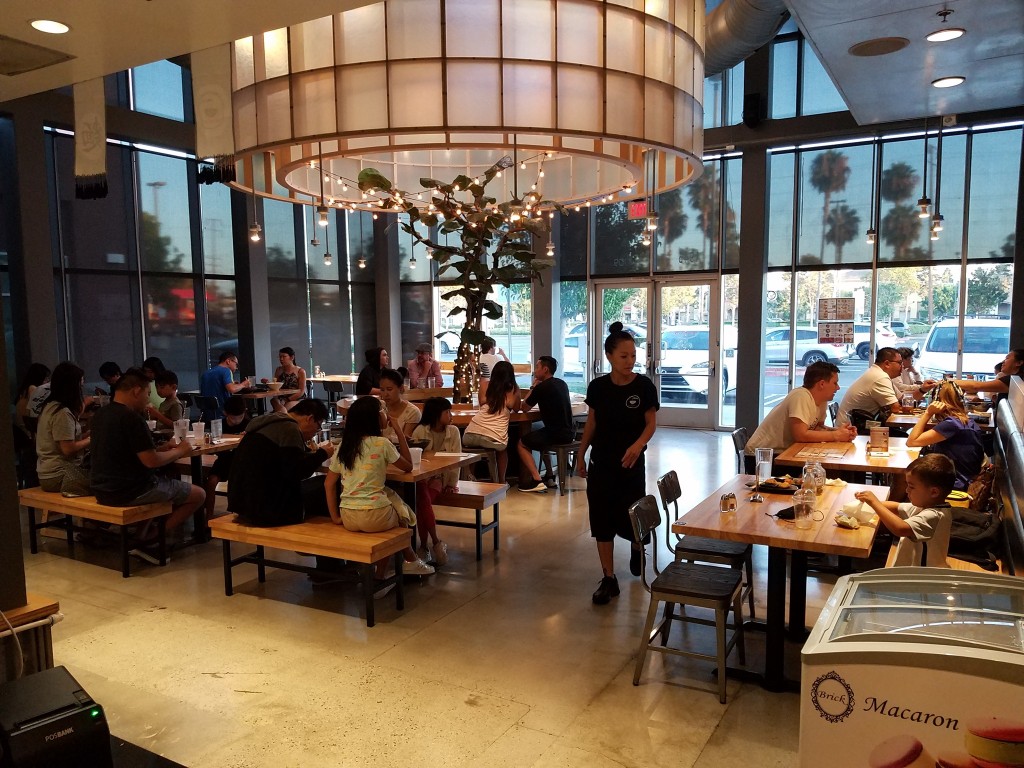 Ami Sushi
Our admiration for this establishment is multifaceted. The abundance of parking, non-existent wait times, and exquisite cuisine are just a few reasons why.
The sushi selection available here is unparalleled and includes delicacies such as lobster rolls and baby octopus rolls, which are particularly beloved by our patrons. To top it off, the cost of the meal is exceptionally reasonable, making it the perfect choice for any occasion.
Address: 1804 N Tustin Ave # C, Santa Ana, CA 92705, United States
Specialties: Baby lobster roll, french kiss roll, and rainbow roll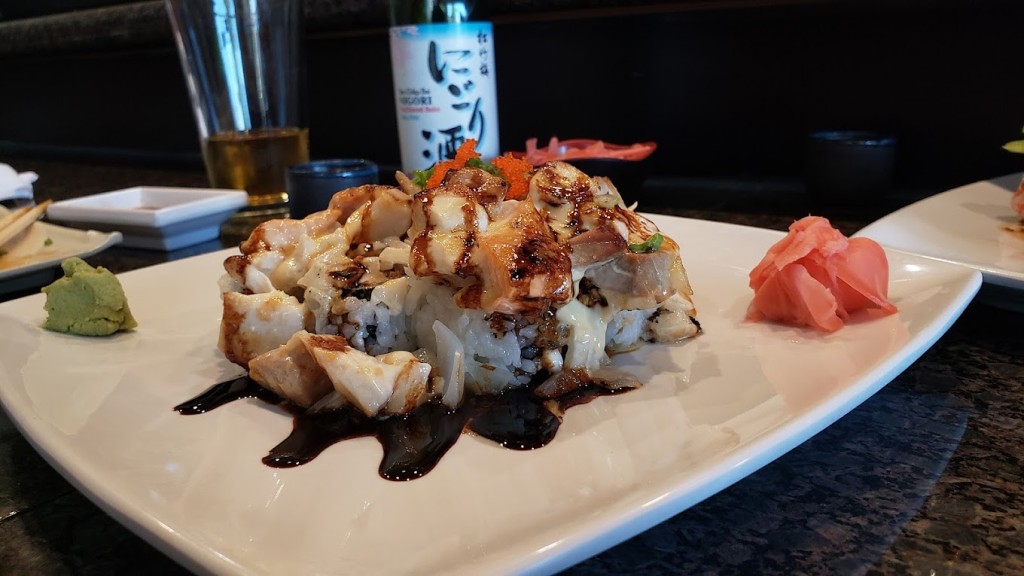 Yo! Sushi Kitchen
Yo! Sushi unequivocally asserts that it reigns supreme as the purveyor of the best sushi in Santa Ana. Their culinary creations, which have been wowing diners since 2015, are nothing short of extraordinary. We were thoroughly impressed by the head chef, John Kim's, innovative and delectable offerings, all of which were simply exquisite. The sushi selection boasts an array of both indigenous and exotic fish, and what's more, the prices are quite reasonable, making it an all-around superb dining experience.
Address: 2639 W Edinger Ave, Santa Ana, CA 92704, United States
Specialties: Chicken Chow mein, sushi & sashimi combo, and chirashi bowl
Editor's Pick: Coming to Austin? Put these 5 exciting ideas on you to-do list!
Kaisen Kaiten
If you like sushi restaurants that have sushi placed on conveyor belts, you should try out Kaisen Kaiten, which is perfect for people who don't really have a preference regarding sushi. The benefit of going to this restaurant is that you can sample many different things all at once, instead of just ordering one or two sushi items. This place also offers a lot of sushi specials, and they're sure to serve you remarkable sushi, all at an affordable price.
Address: 3855 S Bristol St Santa Ana, CA
Specialties: Shrimp tempura, fatty toro, and udon
AYCE Sushi SCM
AYCE Sushi is a restaurant in Santa Ana that serves really yummy sushi. You can have as much as you want to eat there! They have different kinds of sushi rolls, and you can order a whole one or a half one. You can also pick out individual things to eat. They use fresh fish to make everything on the menu, and they even have a special drink called soju.
Address: 3392 S Bristol St, Santa Ana, CA 92704, United States
Specialties: Baked volcano roll, yellowtail sashimi, Philadelphia roll, and asparagus roll
Golden Teriyaki & Sushi
There's a restaurant that has really yummy grilled meat, but they also make very good sushi! They use really good ingredients and take good care to make their sushi rolls. A lot of people like going there because it doesn't cost too much and the people who work there are really nice and helpful.
Address: 123 S Harbor Blvd, Santa Ana, CA 92704, United States
Specialties: California roll
Also Read: These Are The 6 Most Amazing Things You Can Do In Missoula – Montana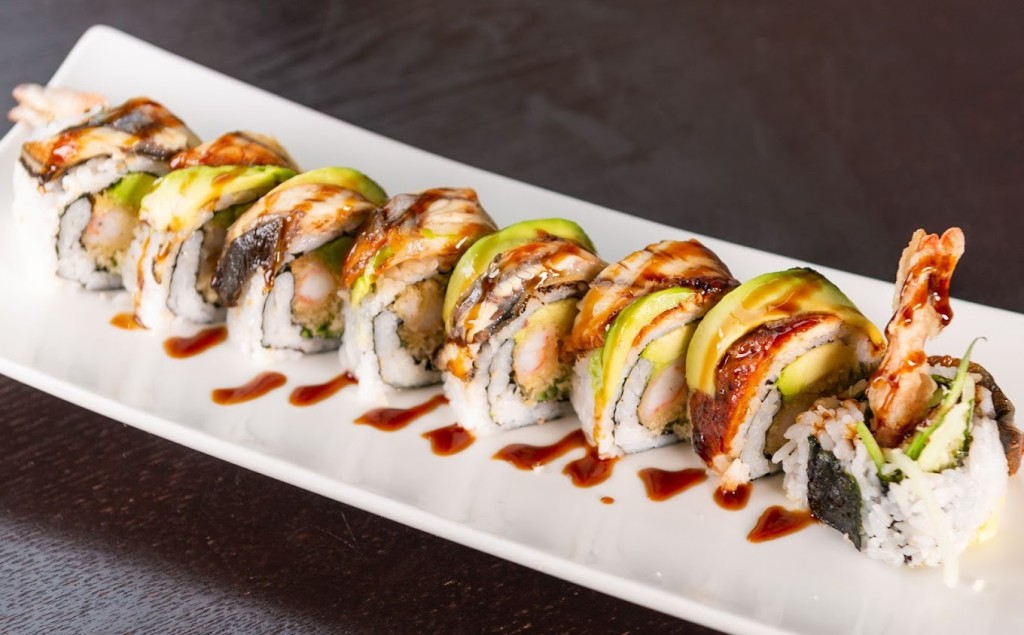 ShariNori
There's a restaurant called ShariNori that sushi lovers will really like! You can eat there or get your food delivered or pick it up.
They even have special boxes with different kinds of sushi and sashimi inside that are really, really good. They don't cost too much money and you could even give one as a special gift to someone you like.
Address: 201 E 4th St Santa Ana, CA
Specialties: Premium omakase, sushi Box, chirashi Box, and sashimi Box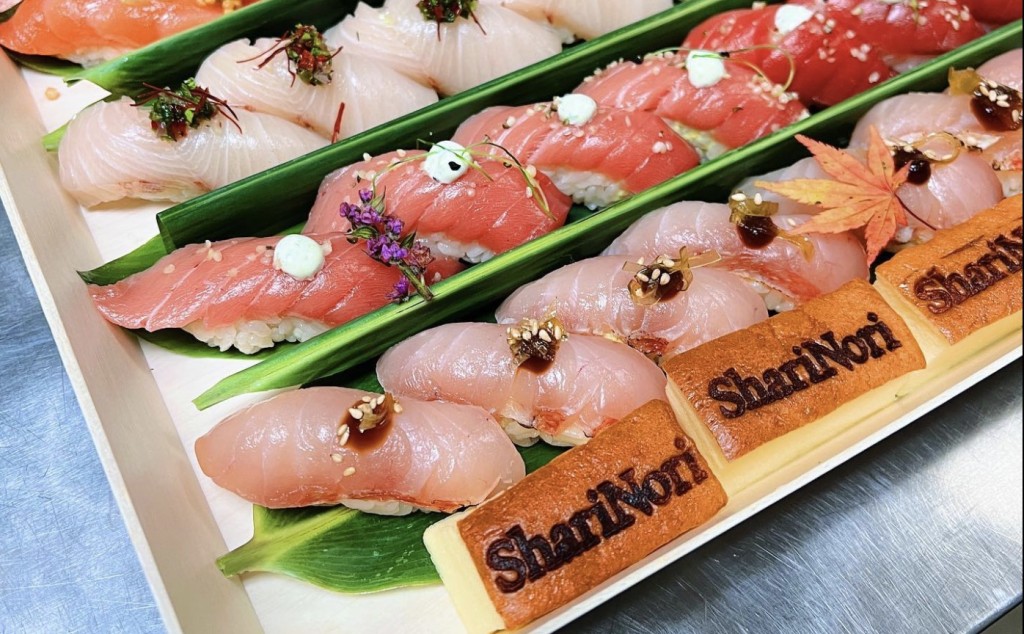 Orange Grill
There's a really good sushi place in Santa Ana that people didn't know about for a long time. They make really yummy California rolls and crunchy tuna rolls, and lots of people like eating there because it's not too expensive. The place is also very clean and tidy, and they have other food options too.
Address: 3301 S Harbor Blvd Santa Ana, CA
Specialties: Cali Roll, Sushi Crunch Roll, and teriyaki Bowl
Santa Buffet & Grill
The buffet this place hosts is perfect if you're looking for all-you-can-eat sushi in Santa Ana. They have an exceptional sushi bar with a wide variety of sushi and sashimi options.
The best part is that sushi isn't the only thing you can have because you'll have a lot of other seafood, meat, and vegetarian options too. Looking for a place to chill after eating sushi? Check out the best family parks in Santa Ana.
Address: 2321 S Bristol St Santa Ana, CA
Specialties: Special sushi bar
Faka's Island Grill
Faka's Island Grill is a good place to go if you want sushi that doesn't cost too much money. They don't make really fancy sushi, but it's still really yummy and will make you happy if you're craving it. They're especially good at making spam musubi, which is a special Hawaiian treat that's really salty and delicious. A lot of people love it and keep coming back for more!
Address: 201 E 4th St Santa Ana, CA
Specialties: Spam Musubi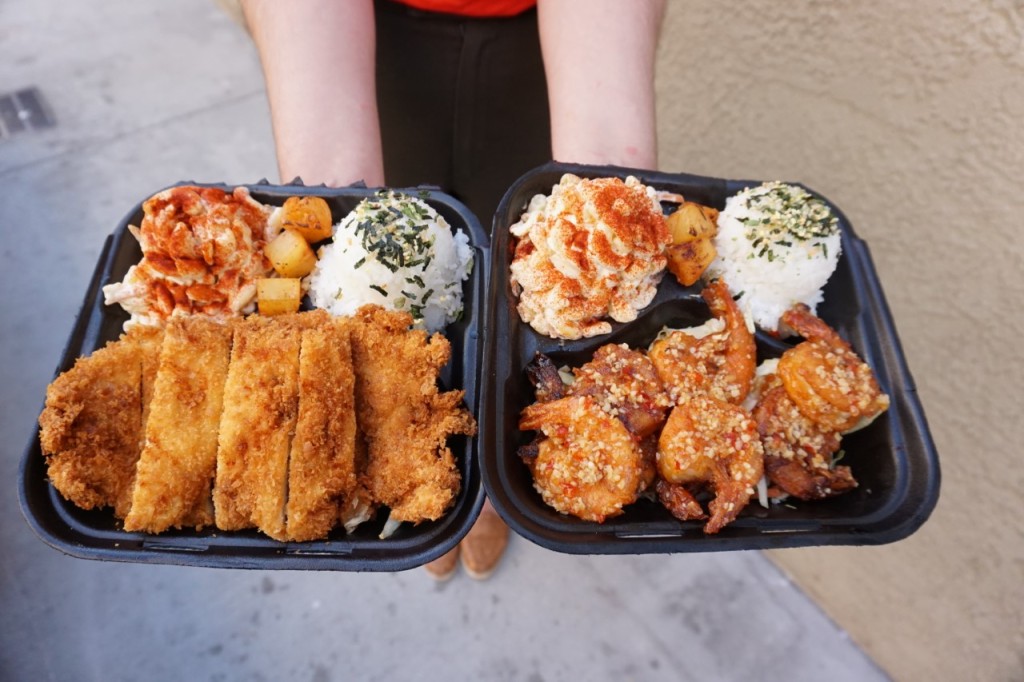 Mariscos El Capitan