Anaheim is a favorite vacation spot when it comes to families. And as you would know, vacations always call for early mornings, and for a good day ahead, you must have an exquisite breakfast. Here, we will tell you about the best breakfast in Anaheim and where you can get them. In addition to the excellent breakfast options, also check out places where you can get the best coffee in Anaheim.
Best Breakfast In Anaheim
On most days of a holiday, you will wake up early and have breakfast before heading out. But who has the time to search for a good breakfast place in the morning, especially on vacation?
Well, don't worry because we have collected all the information you might need about the breakfast spots in the city. The following mentioned places are the best breakfast restaurants in Anaheim, CA.
The Brunch Café
Are you craving some freshly made breakfast items? Do you want to have the best breakfast burrito in Anaheim? If so, you should go to The Brunch Café for a healthy yet yummy breakfast.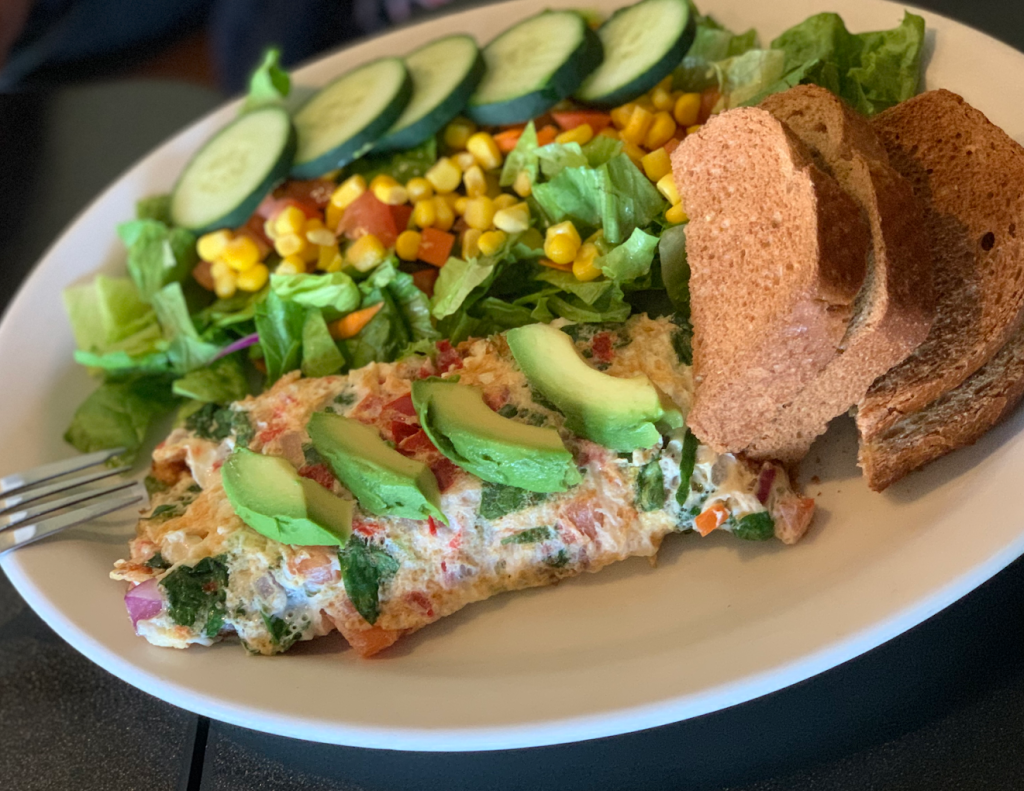 This place will feel like home, with the amiable staff greeting you with utmost love and respect. It has a casual vibe with some touches of a trendy atmosphere to it. There are a number of vegetarian options too on their menu. You can have breakfast or brunch there from 6 am till 2 pm.
The breakfast burrito they sell is the best one you will find in Anaheim. It has all the right Mexican flavors and is the apt size, neither too big nor too small. Apart from the burrito, their salads are also quite popular among vegetarians. You can also order pancakes or waffles to satisfy your tastebuds.
Atticus Cafe
Atticus Cafe is a cute little place offering the best breakfast in Anaheim. The food there is delicious, but the service is a bit slow, but you have to wait for the good things, right?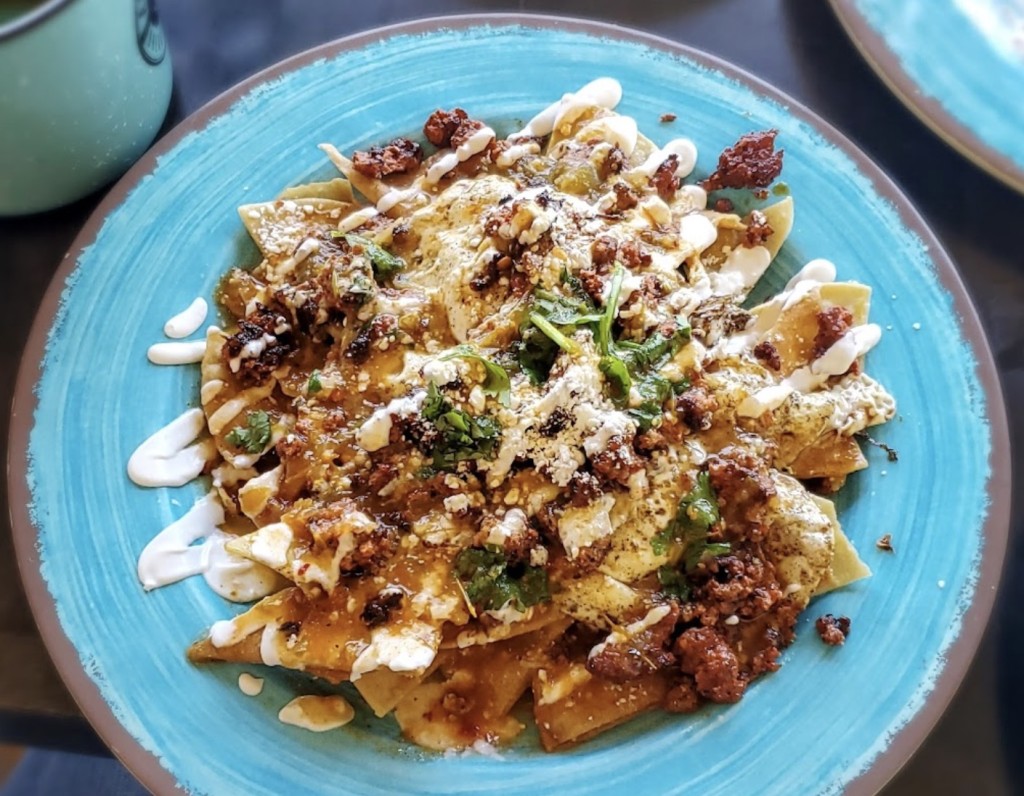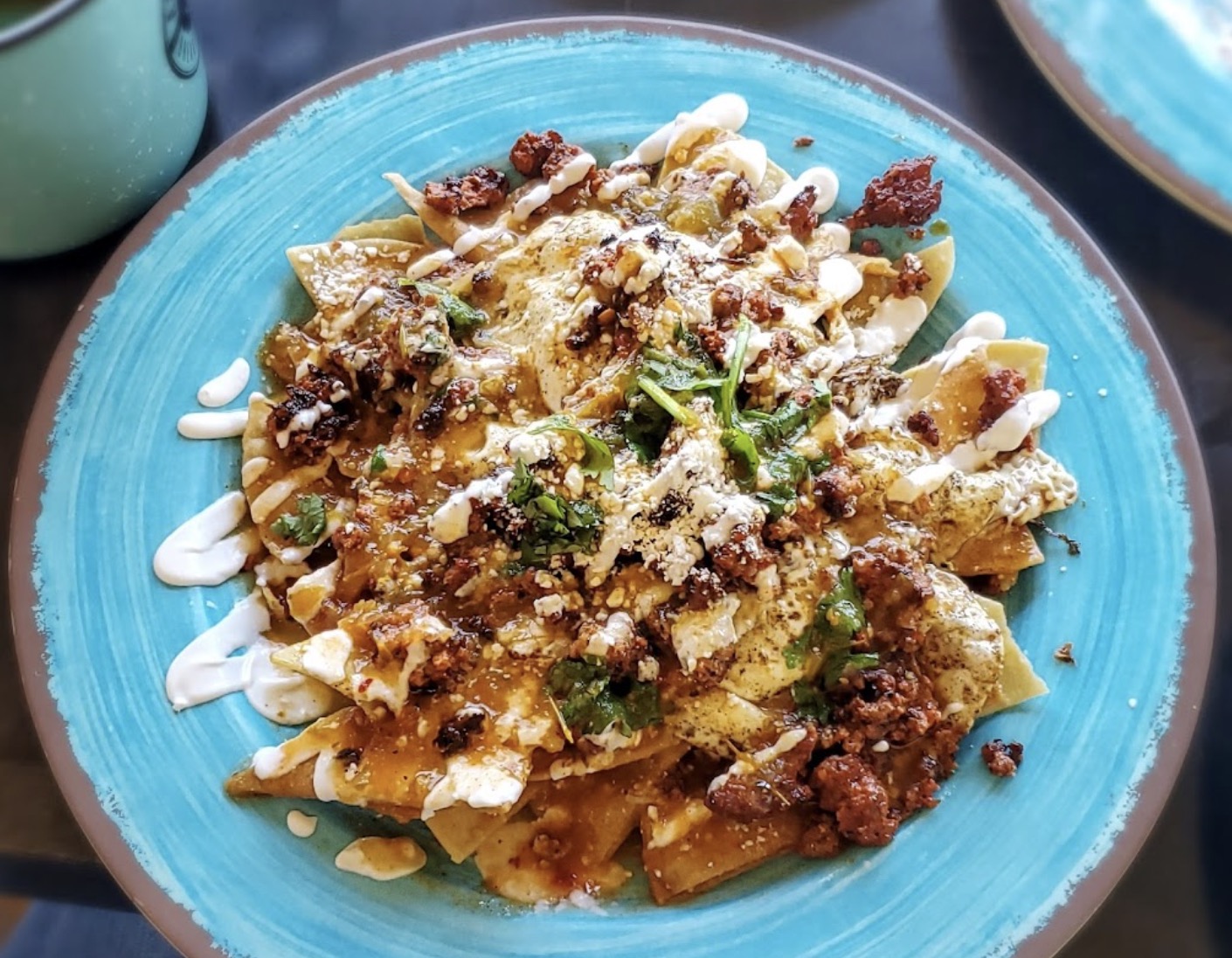 The cafe has a casual vibe with a great staff. You might have to wait on a weekend, but apart from that, the place is remarkable. Their food is suitable for vegans, too, and you can have it in either breakfast, brunch, or lunch. Whatever you have there, the meals will be top-notch.
It would be best if you tried their french toast; they are super moist and flavorsome. You will take a bite and will be in awe of the taste. Apart from that, they also have burritos, waffles, pancakes, and chilaquiles. You can go to this place between 8 am till 1 pm from Tuesday to Sunday.
K&A Cafe / Catering *Inside The Good Food Hall*
Are you looking for a place with traditional American breakfast and some burritos on its menu? Do your kids crave some good scrambled eggs and french toast? If you have this kind of description for a place in mind, head to K&A Cafe.
This trendy cafe has a calm vibe that is perfect for kids and vegetarians. Pets are also welcome there. It is a cute sit-down place that offers the best breakfast in Anaheim. Their menu includes items inspired by America, Italy, and Mexico.
You can order scrambled eggs or the California omelet to cater to all your egg needs. They are perfectly cooked with the right amount of spices. If you want something more, go for any burrito or waffle sandwich. This cafe opens around 6 am and closes around 2:30 pm. It usually opens an hour late on the weekends.
Teddy's Deli
We would describe Teddy's Deli as an adorable miny place with some fantastic breakfast items. It is open for customers from Monday to Friday from 4 am till 2 pm. It has free Wi-Fi and a casual vibe.
This cafe solely focuses on serving delicious breakfast treats to its customers. Their Thai chicken Wrap has the most authentic flavor of Thai chicken. If you want some noodles, you can order the teriyaki chicken ones. They are said to be the best in town. And burritos? They are huge and perfectly seasoned. If you're looking for a wider variety of cuisine, be sure to check out our list of the top 7 restaurants in Anaheim for a variety of cuisine in 2023.
Overall, this is an excellent option for the best breakfast in Anaheim. It might look small from the inside, and since the cafe is usually packed, so you will have to wait a little bit.
Willy's Eatery
You will be tired of having the same burritos or sandwiches for breakfast. By now, you might want something different yet tasty to have in the morning. Willy's Eatery has been serving the best breakfast in Anaheim for decades now.
This is an excellent family-owned diner, exclusively focused on making dishes from classic family recipes. Their food is made from fresh ingredients, so you won't have to stress about any hygiene issues. They are proud to serve the city's most healthy food at the lowest prices.
Their Egg Benedict is the best in Orange County. It has been rated as the most favorite and delicious in the entire state. Just order this on our recommendation, and we are sure you will not be disappointed. You can go to Willy's Eatery any day between 8 am till 3 pm.
The Original Pancake House
Pancakes are always a great way to start your day. Whether you are starting a day full of adventures or just going to explore the city, pancakes are the best option for breakfast. So, go to The Original Pancake House to have some of the most delicious pancakes in Anaheim. And if pancakes aren't your thing, check out our list of the 33 best donuts in Anaheim.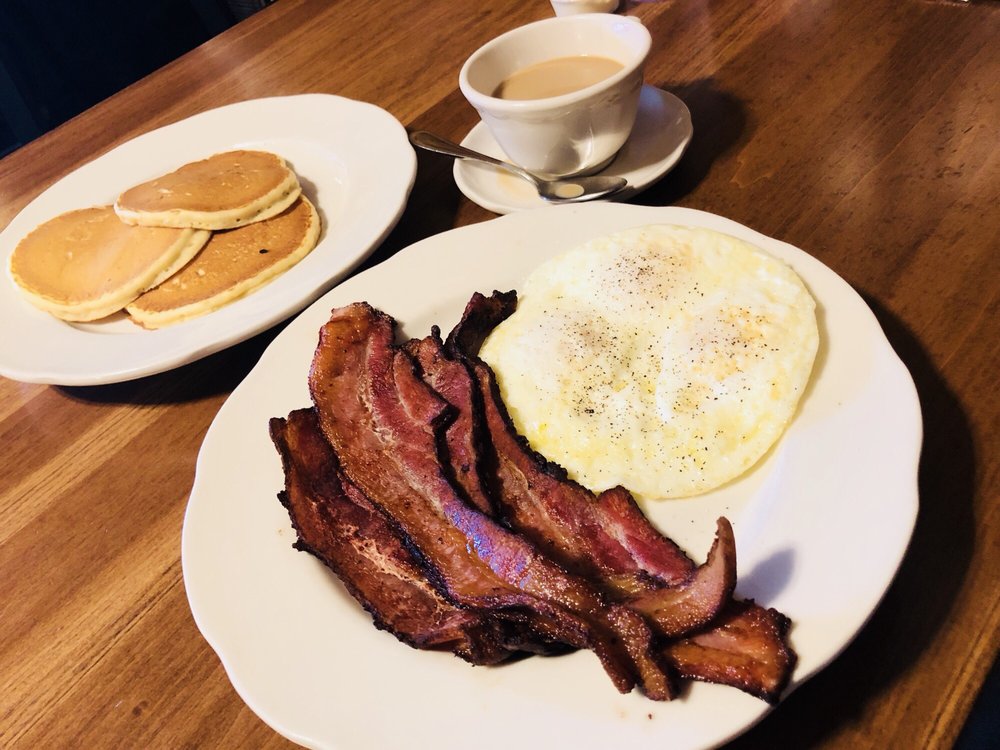 As the name depicts, this eatery is an authentic place to have pancakes. You will have true pancake goodness when having breakfast there. No matter what you order, everything on their menu is just exceptional. And the best part is that it has the best breakfast in Anaheim near Disneyland.
Because of its popularity, it can get hard to find a parking spot, and you may need to wait for some time but trust us, it is all good after the wait is over. Their servers are cheerful, and the whole cafe has a casual vibe. You can go to The Pancake House for the best breakfast in Anaheim between 6 am to 2 pm any day.
Iguana's Mexican Food
If you want to have tacos or burritos first thing in the morning, then Iguana's Mexican Food is your place. It is a moderately-noised eatery with mellow vibes. This place is an excellent fit for vegetarians as it has many vegan alternatives.
People have said this place is an authentic Mexican restaurant with authentic flavors in the dishes. You can have a breakfast burrito or any taco you would like. Iguana's Mexican Food is a great option. But it's not the only place in Anaheim to find great tacos. There are many other great taco spots to check out. Check out our list of the top 18 best tacos in Anaheim. They serve the right portions of food with the apt flavors at reasonable prices.
The Cafe Krave
The Cafe Krave is a trendy spot for breakfast in the city, with numerous vegan food items on its menu. This place is good for kids and is not much noisy. The cafe also offers takeaway, so if you are rushing, you can always take food and be on your way.
This place is on the list of restaurants that serve the best breakfast in Anaheim because it not only has delicious things to eat, but its coffee is also outstanding. They have specialty coffees, breakfast sandwiches, eggs, and smoothies on the breakfast menu. Everything they serve is pure perfection, and you will love every bite or sip of it.
Recommended Read: Top 35 BEST Bakeries In Anaheim
Country Family Cafe
If you are pursuing a hidden small old-school cafe, Country Family Cafe is your best choice. This is a women-owned cafe with relaxed vibes and many vegetarian food items. Their food is made from fresh ingredients and tastes like it's homemade.
The cafe is famous for serving both Mexican and American breakfast in Anaheim. The locals love their Chile Verde. Apart from that, Steak and Eggs, French Toasts, Chorizo and Eggs, and breakfast burritos are among the most popular dishes. You can have breakfast at Country Family Cafe from 8 am till 1 pm.
8th Haus Cafe
Do your travel group looking for a perfect cafe to have breakfast in? Do you want some different things to eat for breakfast apart from that typical burritos or sandwiches? If so, then you must go to the 8th Haus Cafe. This eatery serves the most unique and best breakfast in Anaheim.
Their menu has several dishes, but the best thing is that what you will get here, you won't get in the entire city. They have such a unique combination of dishes, and every dish is super flavorful.
Bulgogi Benedict is the most popular among customers; it's full of flavors and distinctive in taste. The Tiramisu french toast is also a different take on the classic french toast. Every dish on their menu is as unique as it could be but tastes like heaven.
Glee Donuts & Burgers
Glee Donuts & Burgers is located down the road from Disneyland hotel. It is an ideal place to satisfy all your sweet and savory cravings. They serve outstanding burgers, burritos, donuts, croissants, smoothies, and fresh juices. The site is a hidden gem as not many people know about this, but once you dine there, you will love the vibe and food.
Their donuts are super soft from both outside and inside. You will take a bite, and they will melt right in your mouth. The burgers are delicious and have the perfect amount of sauces in them.
To have a fresh start to your day, always order their fresh juices or smoothies. They are made when you order to keep them fresh and yummy. No doubt, this eatery serves the best breakfast in Anaheim.
The Scratch Room
The Scratch Room is a trendy cafe suitable for breakfast, brunch, and lunch. The place is loud and has a number of vegan options. There is covered outdoor seating, too, so don't worry about the crowd.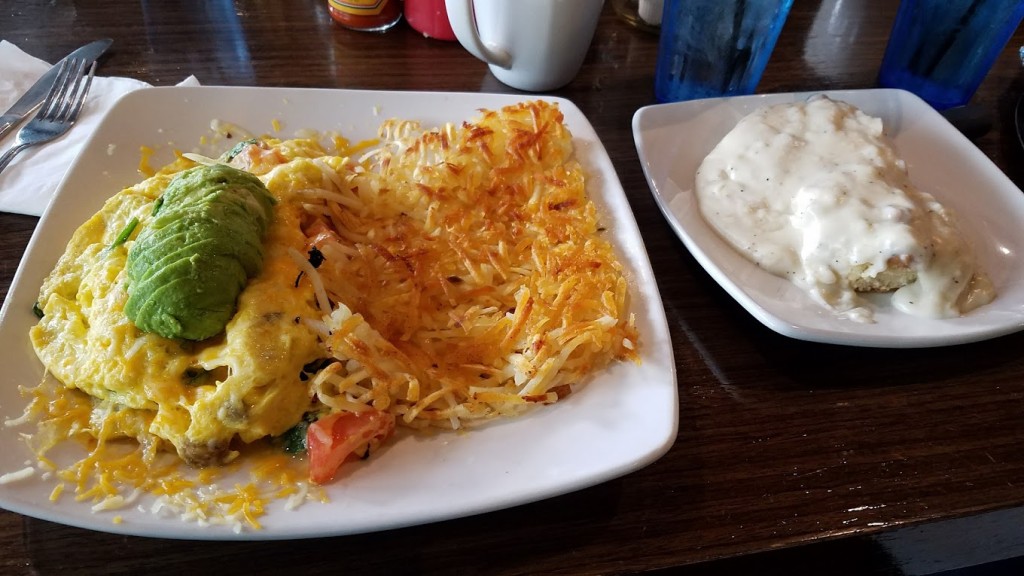 This lovely place specializes in omelets, benedicts, and pancakes, but you can also order anything on their menu and will not be disappointed. Kids and families are welcome at The Scratch Room, so it's immaculate if your family wants a satisfactory breakfast in Anaheim.
Minnie & Friends – Breakfast in the Park
The best way to start a day at Disneyland is to book your place at Minnie & Friends to have a delicious breakfast. This is a gorgeous cafe with Disney characters coming to your table every half an hour. Your kids will love this eatery because of the cool ambiance and tasty food.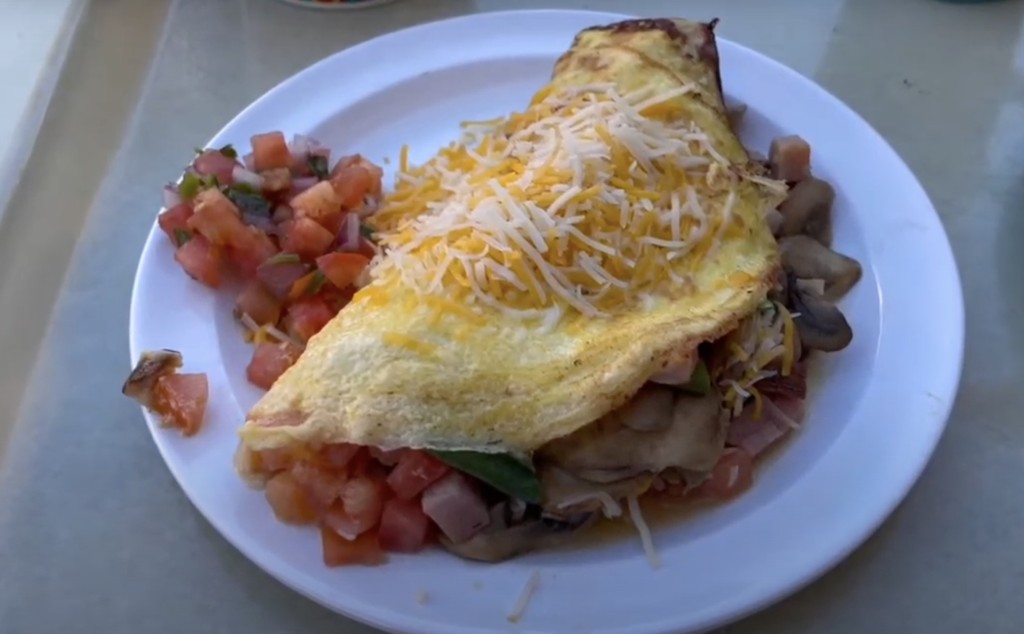 The entire food on the menu is Disney themed; you can have Mickey-shaped waffles and french toast. This is an excellent pick if your kids want pictures with Disney characters. You can take them there for the best breakfast in Anaheim and also take some good photos of them with their favorite characters.
Plaza Inn
Plaza Inn is a kids-friendly Disneyland park eatery with a touristy vibe. There are both indoor and outdoor seating options available that have moderate noise. It is suitable for every meal of the day, but you must get there for their character breakfast.
The character breakfast is filled with fun and entertainment. There will be your favorite characters in the whole area, and you will love it. The food is incredible and is among the best breakfast in Anaheim. The most popular dish they have to offer is fried chicken. You will take a bite of it and will know why it's the best in the park.
Ruby's Diner
This is a classy cafe to have breakfast, lunch, and dinner. They allow kids and are very friendly towards their customers. You can also take your travel group there for breakfast. The place is open from 9 am till 8 pm.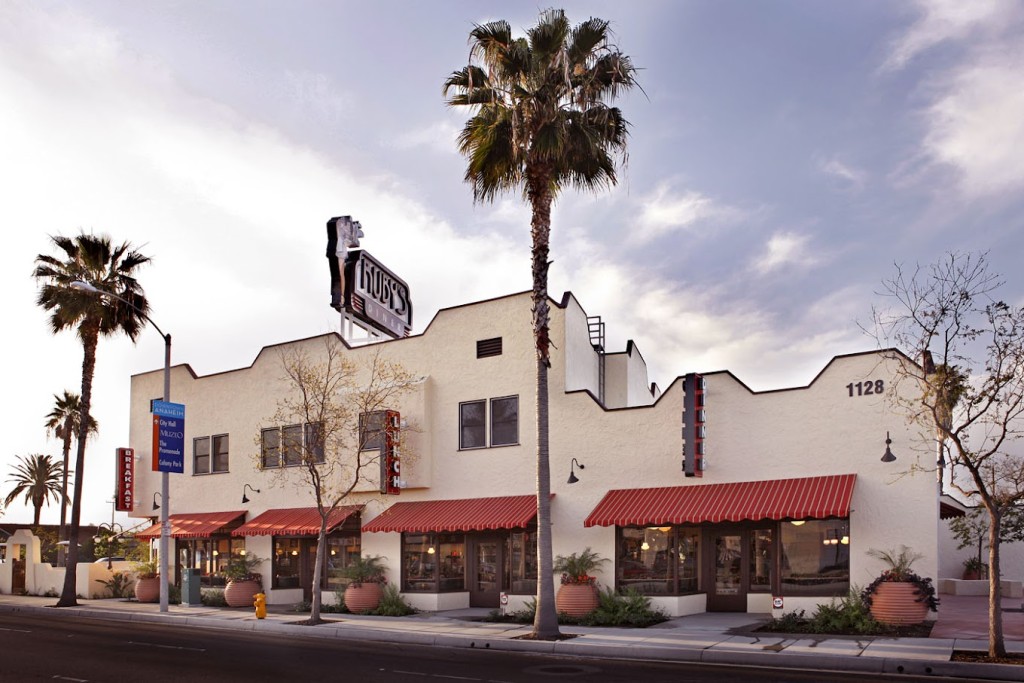 Ruby's Diner is a wheelchair-accessible cafe with limited vegetarian options. The burgers here are outstanding, with the right meat, veggies, and sauces. You can order any burger or sandwich; trust us; it will taste great.
Keno's Restaurant
Are you craving some chicken goodness? A place that has not only impressive meat dishes but also some eggs and pancakes? If so, then Keno's Restaurant is the perfect place for you. This eatery is famous for its world-famous pancakes and fried chicken.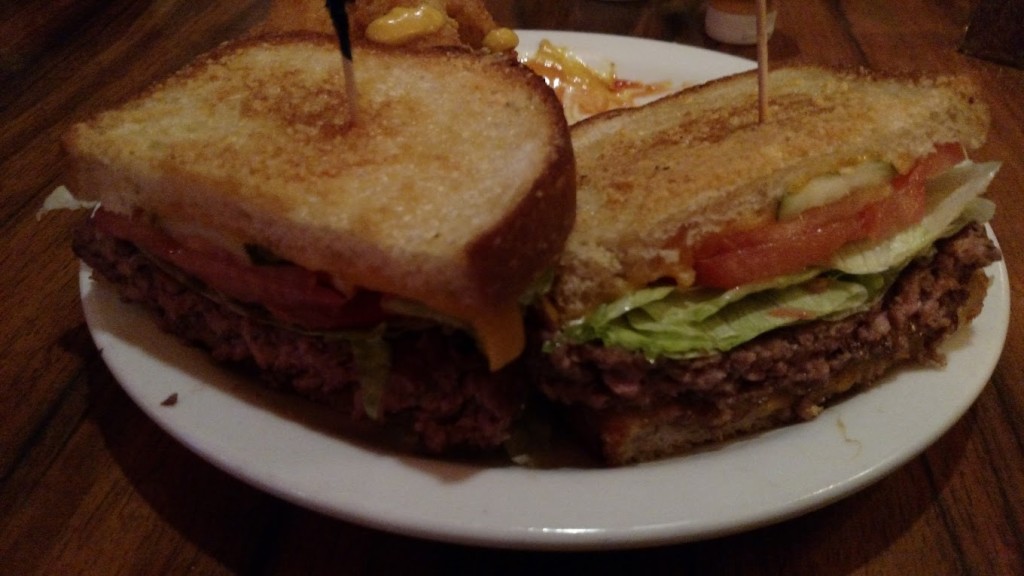 It's a family diner with free Wi-Fi, private lot parking, and a lighthearted ambiance. There is also a full bar in the area. You can either sit in the indoor dine-in or can also opt for the outdoor space.
The food is incredibly delicious as their pancakes, and fried chicken has worldwide recognition. You can also order the steak ad eggs and won't be disappointed. If you only want some chicken, you should order the Kenos special fried chicken. No matter what you order, it will be the best breakfast in Anaheim you will ever have.
Paul's Place
You should head to Paul's Place if you are on the hunt for a fantastic breakfast place with many vegetarian food items on the menu. This little eatery has a drive-thru and takeaway options, so if you run late, you can always grab breakfast. It is open from 6 am to 9 pm, but it opens an hour late on weekends.
This place has a classy atmosphere with a relaxed vibe. The staff will make you feel at home and are highly attentive. Talking about the food, it is well-cooked and has many flavors. You can order anything from their menu and will not be dissatisfied.
Their fried mushrooms and zucchini are so good that you will end up ordering more. For a healthy snack, you can always get a breakfast burrito. The grilled chicken salad is perfect for those who are tired of eating the same breakfast every day and want something different.
Huckleberry's Breakfast and Lunch
If you are looking for an eatery before going to Disney, then this is your place. Huckleberry's Breakfast and Lunch is the most hospitable restaurant with the best breakfast in Anaheim. It is good for kids, but dogs are not allowed there. You may park your vehicles at the garage or choose validated parking.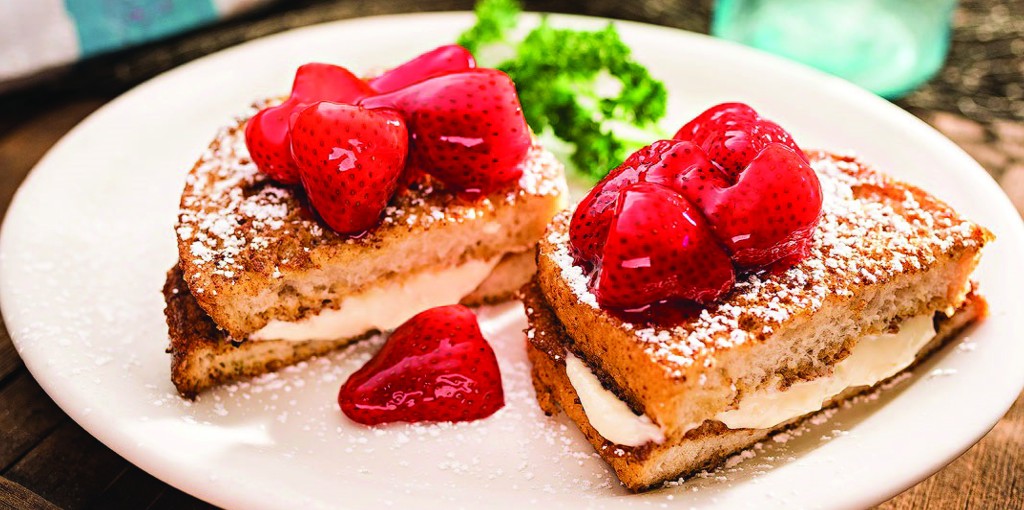 The restaurant has a casual environment and great food. The waiters will make you feel comfortable and treat you right. Their stuffed french toast is so moist that it will dissolve in your mouth. The crab cake benedict and chicken fried steak also taste heavenly good. There are limited vegetarian items on the menu. But don't worry; Anaheim has a wide variety of vegan restaurants. Be sure to check out our list of the top 35 best vegan restaurants in Anaheim, where you can find various vegan options.
NORMS Restaurant
NORMS Restaurant is suitable for kids and has free Wi-Fi. This restaurant has a casual vibe with a reasonable amount of noise. There are both outdoor and indoor seating choices available. There is also a path for wheelchairs, so if your differently abled friends want breakfast, they can have it here.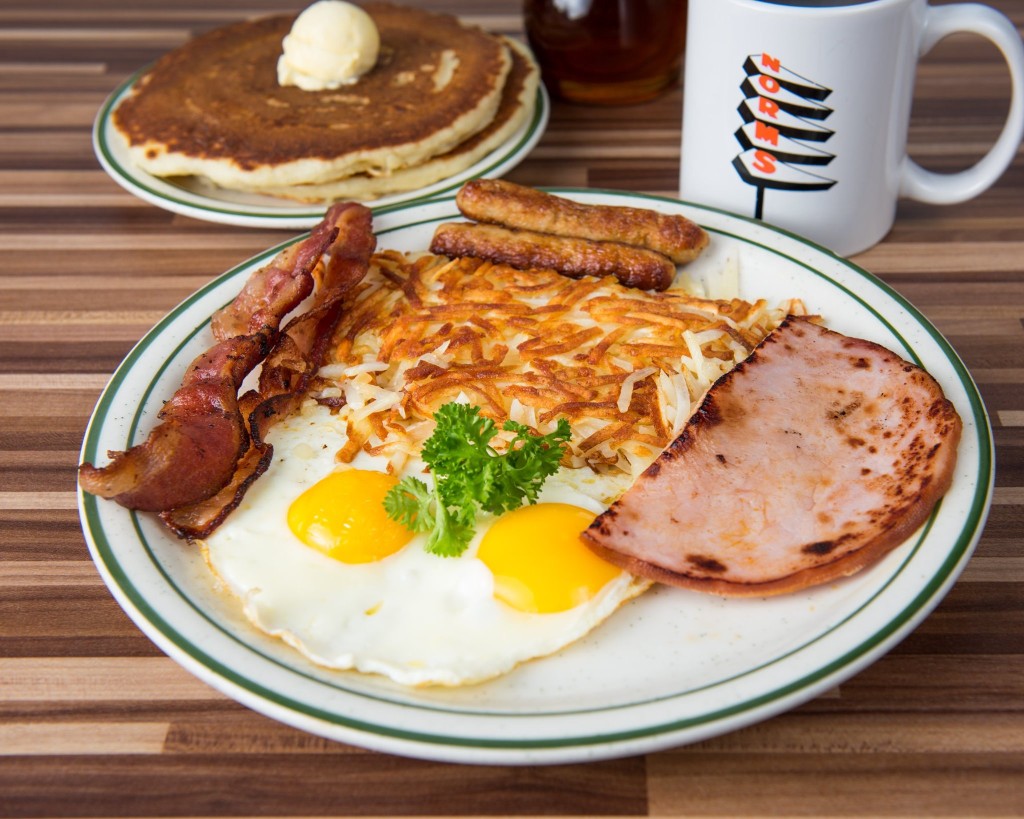 The food is awesome, and the service is excellent. The fried shrimp and chicken tenders are perfectly cooked, as crunchy as they should be, but not over-fried. You can also opt for lemon pepper chicken or burgers as they taste extraordinary. Whatever you will order here will be delicious.
Mimi's Cafe
Mimi's Cafe is dedicated to serving one of the best breakfasts in Anaheim. It's open from 7 am till 10 pm so that you can have breakfast or any other meal of the day. The best thing about this cafe is that it serves breakfast for the whole day. So, no matter if you want to have breakfast at 8 am or 8 pm; you will get it.
The cafe has an elegant yet relaxed vibe and is suitable for groups and children. The menu is very extensive, so you have a lot of options to choose from. You should order the fried onion bowl or eggs benedict, and you will be in awe of the food. The Pot Roast, Corn Chowder Bowl, and Meatloaf are among the popular dishes of Mimi's Cafe.
Editor's Pick: Top 16 BEST Bars In Anaheim For You To Visit
Conclusion
Here, we have mentioned twenty-four places to have the best breakfast in Anaheim. No matter if you would like a Mexican breakfast or a traditional one, this blog covers it all. So, on your trip to Anaheim, you now know what to eat at which location.