Fly-and-swap vacations can be appealing if you're seeking an exciting and unusual form of travel. This unique approach to vacationing lets you experience local culture personally by exchanging residences with a resident of your desired holiday destination.
As a result, in contrast to conventional holidays, you can enjoy a genuine, authentic experience while saving money. With the advancement of technology and international travel, fly-and-swap vacations have grown in popularity.
Today, we'll explore fly-and-swap vacations, covering advantages, pitfalls, and crucial tips for your unforgettable adventure.
Editor's Pick: Skiplagging Travel Hack: Unbeatable Savings for Smart Travelers
What is a Fly and Swap Vacation?
A fly-and-swap vacation is a type of travel where you exchange your home and lifestyle with someone else. You can stay in their place, drive their car, and have fun with their animals or other stuff, while they do the same with yours. We must say it's a cheap and cool way to see a new place and culture.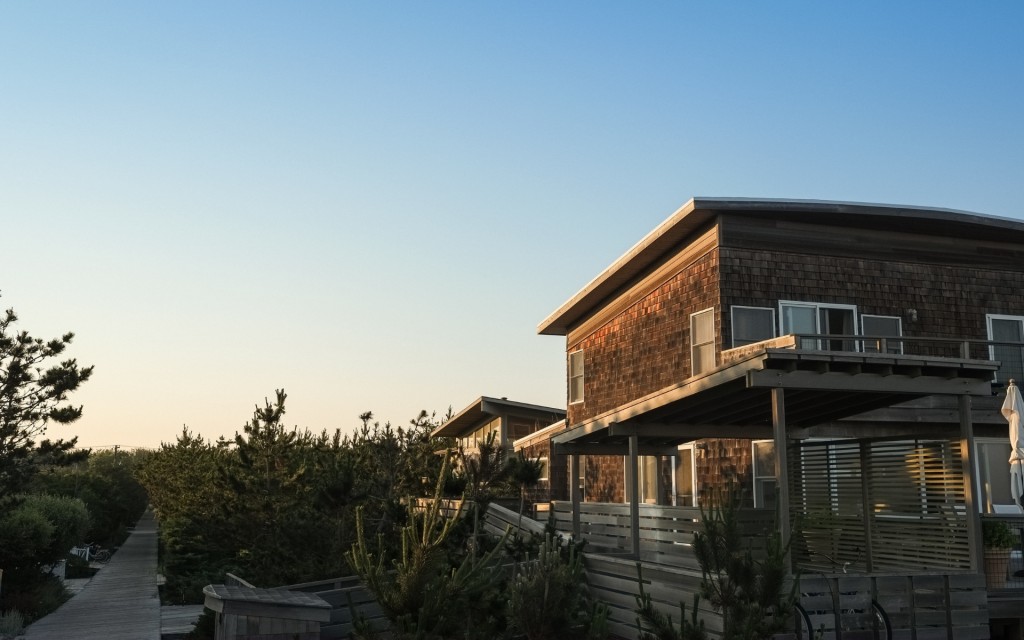 How Does it Work?
Fly and swap vacations include the following steps:
Join a platform for home exchanges – This is a website or service that aids in connecting you with people who are interested in exchanging houses and lives with you.
Craft a captivating listing for your home – Highlight unique features, prime location, spacious dimensions, and the array of amenities of your home. Share enticing photos that portray its charm, warmth, and inviting ambiance.
Search and contact other members for possible swaps – You can search through thousands of listings worldwide and narrow them down based on factors like location, square footage, amenities, availability, and more.
Discuss and settle the terms of the deal – At this point, you finalize the swap's dates, duration, number of visitors, duties, demands, guidelines, etc. A written contract outlining the terms and conditions of the swap is also something you can sign.
Make your house guest-ready – Clean and organize your home to ensure no valuables or private objects are left behind. Lock cupboards containing confidential documents to ensure a safe and worry-free swap. Additionally, you can provide usage instructions or advice for your tools, utilities, and other equipment.
Travel to your exchange location – At this stage, you reside in another person's home and get a taste of their way of life. You can stroll around the area, shop at the markets, see the secret spots, and discover more about the local heritage and culture.
Suggested Reading: The Ultimate Guide to Visiting Abu Dhabi on Transit and Stopover
Finding Like-Minded Travelers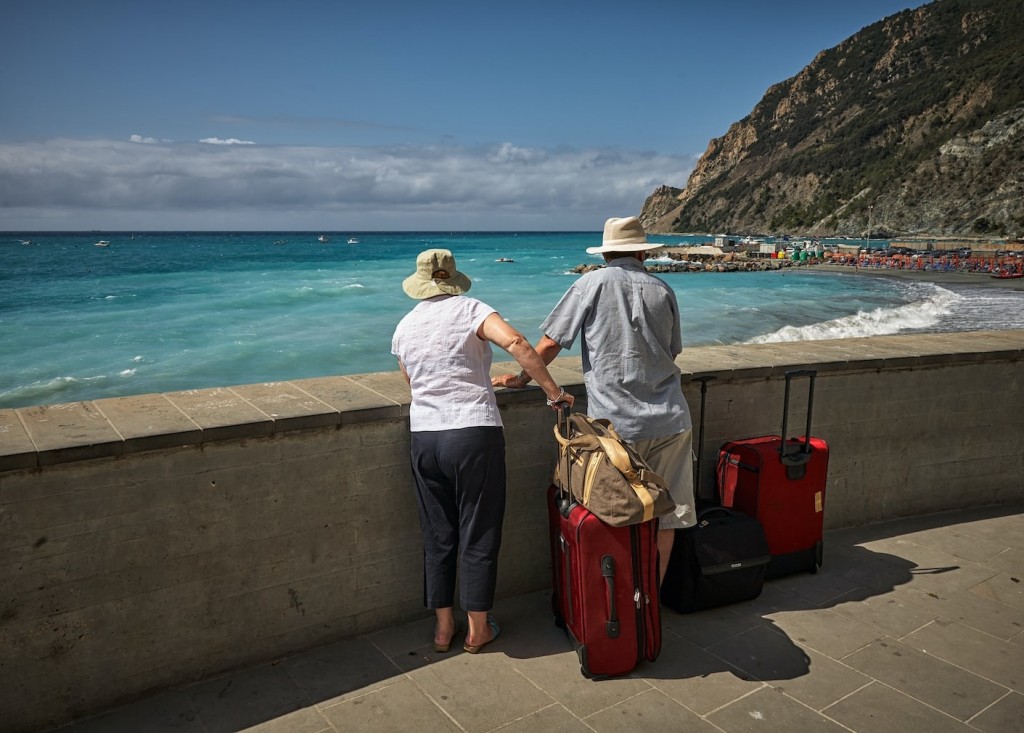 A key aspect of fly and swap vacations is finding someone who shares your interests, lifestyle, and expectations. Comfort with your swap partner is crucial, ensuring they care for your home and belongings. For that purpose, find a place that draws you in and offers the experiences and activities you crave. Here are some platforms you can consider:
Holiday Swap
With a user base of over 1 million across 185 countries, Holiday Swap is an app that makes traveling the world more affordable. Here you can book, host, or swap homes with other travelers with the help of tokens. These tokens can be purchased or earned by hosting or completing achievements.
Home Exchange
Home Exchange began as a printed book in 1992. Now, it lists over 65,000 properties and has facilitated over a million exchanges worldwide. This platform brings like-minded travelers together, allowing them to list their houses and communicate through a messaging system.
Love Home Swap
Love Home Swap has been facilitating swaps since 2011. It showcases 75,000 properties in over 160 countries, making it the world's largest home exchange website. It's user-friendly, where you select your destination country and the home you want to stay. Then make the swap directly or through the site's Swap Points system.
Editor's Pick: Staying In Dubai For A Week? Here Is A Complete Plan For Maximum Recreation
Ensuring Safety and Security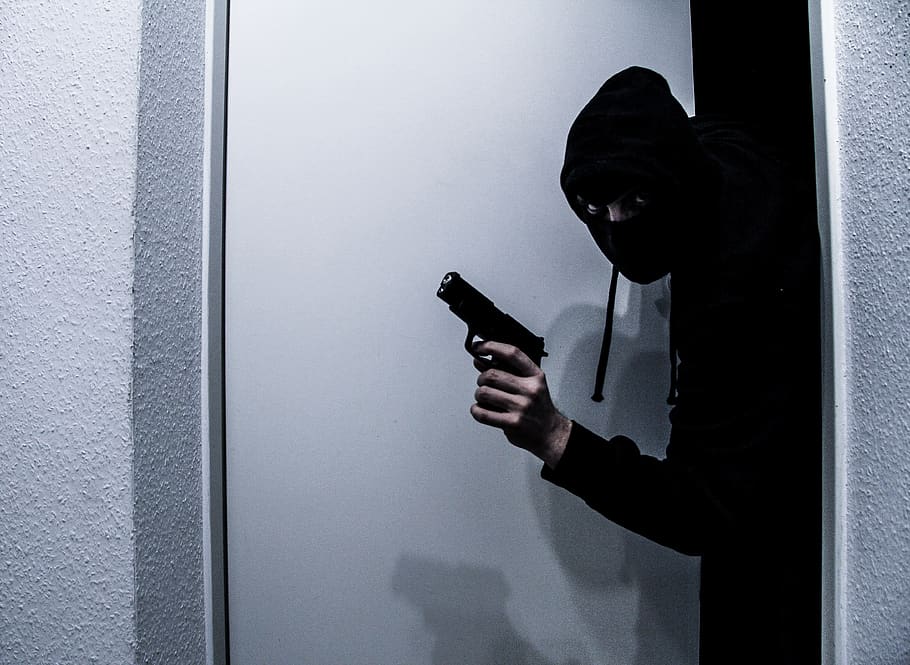 Safety and security are top concerns when considering fly and swap vacations. Trusting a stranger with your home and belongings can be daunting. Protect yourself with these tips for a secure and worry-free experience:
In-Depth Research
Don't just fly and swap anywhere! Always look for the following aspects when making a decision.
Look at the other user's reviews, ratings, references, and verifications on the platform or service (you are using).
Request their contact information, social media accounts, legal documents, etc.
Make a video call to visit their house and get to know them better.
If you have any queries or worries regarding the switch, ask them.
Sign the Swap Agreement
Read the fine print of a swap agreement before signing it to avoid any issues later. Consider the following aspects as well.
Ensure the agreement includes event dates, duration, expected attendees, host responsibilities, and ground rules.
Mention all prohibited substances or locations needing special attention.
Discuss procedures for handling any potential losses or damages during the swap.
Obtain signatures from both parties and keep the original agreement for reference.
Secure Your Valuables
Take out any valuables or private objects you don't want to share or risk losing, lock any cabinets or drawers that house confidential records, etc.
Allow the other person to use some of your storage space, such as a closet or drawer.
Offer some fundamental comforts like towels, linens, and toiletries.
Leave some usage instructions or advice for your gadgets, utilities, etc.
Learn how Crayon Makes it Harder to Lose Items in Your Wallet!
Insurance Coverage
Insurance is necessary because you never know who is going to turn out as a "bad guy". For this reason, have insurance that complies with the following aspects accordingly.
Be sure you have insurance coverage for your home and belongings during the swap.
Ask your current home insurance provider if they include fly and swap vacations in their policy, or search for a specialized insurance company that provides this service.
Another option is to use a platform or service that offers insurance coverage as part of their membership fee.
Stay Connected
We don't recommend being clingy or asking out too much. However, a little bit of connected-ness, like once in every 3 days, sounds fine. Keep the following things in mind.
Share your phone numbers or email addresses, and communicate frequently to let each other know how things are going.
Inform them of any problems or issues that may happen as soon as possible, and try to solve them in a friendly way.
Be respectful, honest, and polite at all times.
Suggested Reading: Plan Perfect Vacation at Bean Point Beach
Legal and Administrative Considerations
Legal aspects are very important to consider when going for a fly-and-swap vacation. Different states have different policies which need to be accounted for. We recommend taking notes of the following aspects:
Short-Term Rental Law
Since fly-and-swap vacations are generally short-term, there is one law that can hinder in it. Short-term rental regulations vary by state and even within different cities and counties. For instance, cities like New York City and San Francisco have strict rules regarding short-term rentals, and in some cases, they may be entirely prohibited. Violating these regulations could result in hefty fines.
For example, In New York City, the "Multiple Dwelling Law" prohibits most short-term rentals of less than 30 days unless the permanent resident is present during the stay. Penalties for illegal short-term rentals can be as high as $7,500 for the first offense.
Homeowners' Association (HOA) Rules
If your property is part of a homeowners' association, check for any rules or bylaws that may prohibit short-term rentals or home exchanges. Violating HOA rules could result in fines or other penalties. In such cases, the HOA can take legal action against you for violating their rules.
Tax Implications
The IRS considers income earned from fly and swap vacations as taxable. Different states and localities may have specific tax laws regarding short-term rental income, including transient occupancy taxes.
If you earn income from swapping your home and using it as a short-term rental, you'll need to report that income on your federal tax return. Failure to do so may result in penalties and interest on unpaid taxes.
Fair Housing Act Violations
The Fair Housing Act prohibits discrimination based on race, color, religion, sex, national origin, familial status, or disability in housing transactions.
For example, If you refuse to engage in a home swap with someone based on their race or other protected characteristics, you could face legal action and fines up to $100,000 for a first offense, or up to $250,000 for subsequent offenses.
Suggested Reading: Can I use my EBT Card in Another State? [2023 Updated Guide]
Benefits of Fly and Swap Vacation
Like any other endeavor, fly-and-swap vacations come with their own set of advantages and disadvantages. Let's begin with the benefits first.
Budget-Friendly: Save money on your vacation by avoiding accommodation expenses. You only need to pay a small fee to join a home swap website and this is much cheaper than paying for hotels or rentals. You can also save money on food by cooking in your host's kitchen, instead of eating out all the time.
Living Like a Local: Experience the local lifestyle by staying in someone's home. You can explore the neighborhood, shop at the markets, visit the hidden gems, and learn about the history and culture of the place. You can also interact with your host's friends, family, or neighbors, and get insider tips and recommendations.
A Home Away: Feel at home in a cozy and charming environment with access to a fully equipped kitchen, DVDs, and books. Escape the impersonal hotel setting and enjoy a homely ambiance.
Diverse Destination: Experience unique properties that would be costly to rent commercially, all at an affordable price through home swapping.
Drawbacks of Fly and Swap Vacation
While it sure sounds adventurous and fun, there are certain aspects related to fly and swap vacations which can be considered as drawbacks. Let's get going.
Stranger Caution: Worries about the security of your belongings, privacy, and adherence to rules may arise, making trust an essential consideration.
Property Damage: Concerns about potential damage or missing valuables during the home exchange are natural. Understanding how to address such incidents and determining liability can be worrisome, including insurance coverage and liability issues.
Time-Intensive: Coordinating dates, duration, and details may prove challenging, requiring early planning to avoid stress and deal with any changes or cancellations.
Legal and Administrative Matters: Complying with the laws and regulations of the visited country or region, and avoiding visa, tax, and contractual issues requires thorough research and professional advice.
Adapting to New Environments: Adapting to someone else's home, climate, culture, and lifestyle requires open-mindedness, flexibility, and embracing the diversity of your adventure partner's home and life.
Tips for a Successful Fly Swap Vacation
If you are planning to go on a fly-and-swap vacation, you may find these valuable tips helpful in ensuring a smooth experience.
Research and Destination Selection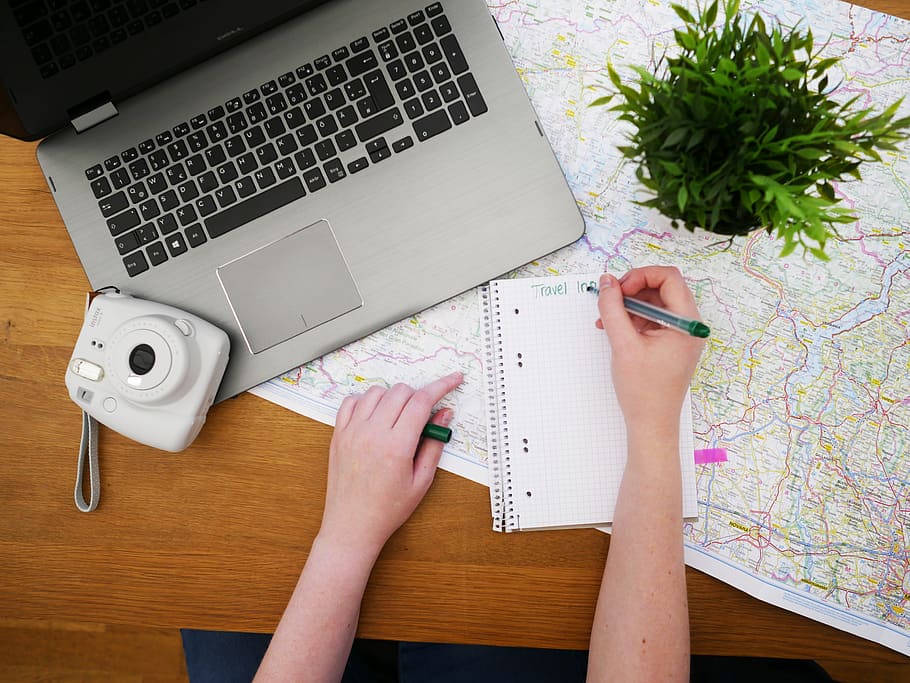 Consider elements like the climate, tourist attractions, culture, and accessibility. To make your fly-and-swap adventure more enjoyable, look for locations with a variety of experiences.
Plan a Flexible Itinerary
Allow for any modifications based on advice from locals, unexpected possibilities, or individual decisions that may arise while you are traveling. You'll take more pleasure from your fly-and-swap experience if you are flexible.
Platforms for Swapping Accommodations
You should find websites that match your budget and travel style. Some websites might ask you to pay fees or commissions for using their services. However, others might let you join for free or at a low price. You may consider the above-mentioned websites for fly and swap vacations.
Local Connections and Recommendations
Online discussion boards, travel communities, and social networking websites can all be excellent resources for first-hand counsel, insights, and suggestions. Making friends with locals can also grant you unique opportunities for cultural encounters and genuine experiences.
Logistics and Transport
Ensure seamless transitions by researching transportation choices such as planes, trains, buses, or rental cars. Opt for practical travel routes and allow sufficient time for transfers to minimize stress and maximize your time in each location.
Pack Light
Select adaptable clothing, necessary toiletries, and travel items that will work for a variety of environments and pursuits. Avoid any unpleasant surprises by verifying the luggage policies of the airlines or modes of transportation you've chosen.
Travel Insurance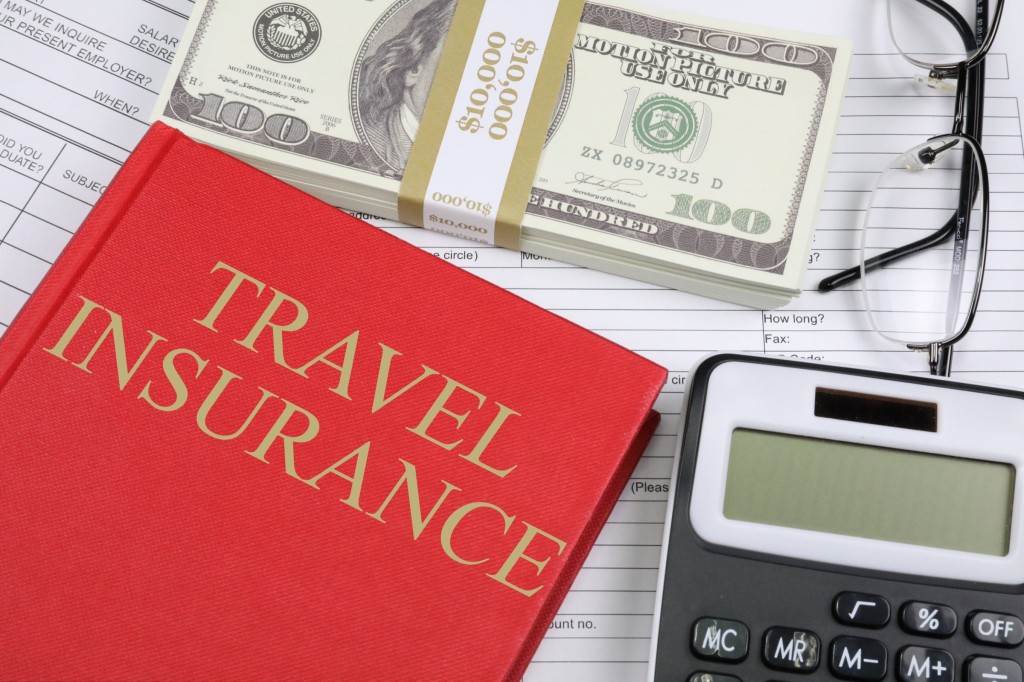 Verify that your insurance coverage is valid anywhere you intend to travel on your fly-and-swap adventure.
Stay Organized
To stay prepared and have quick access to important information throughout your journey, think about adopting digital tools like travel planning applications or online spreadsheets.
Addressing Misconceptions About Fly and Swap Vacations
Following are a few misconceptions people normally have when it comes to fly and swap vacations. It's better to clear all of them right away!
Some people believe fly-and-swap vacations are only for the wealthy, assuming they require luxury destinations and home ownership. In reality, they involve cost-effective home exchanges catering to various budgets.
Some think these vacations are exclusively for adventurous individuals who can adapt to new cultures. However, travelers can control the level of cultural immersion as well which helps in suiting a wide range of preferences.
There's one more belief that fly-and-swap vacations are for singles or couples only. In contrast, families and groups can enjoy them with options for child and pet-friendly homes.
Additionally, another misconception is that these vacations are primarily for long-term travel. In reality, they offer flexible options accommodating varying availability and schedules.
Lastly, some assume fly-and-swap vacations are limited to well-known tourist destinations. However, they enable exploring new and lesser-known places through home exchanges.
The Future of Fly and Swap Vacations
Recent years have seen a rise in the popularity of fly and swap vacations due to international home exchange networks. Let's examine how it is right now:
Predictions and Trends
Future house exchange services may allow for more customized fly and swap vacations. Travelers could explore locations that align with their interests and principles. For instance, if they value the environment, they might select eco-friendly homes, or if they enjoy cooking, they might select homes with luxurious kitchens.
Eco-Friendly Vacations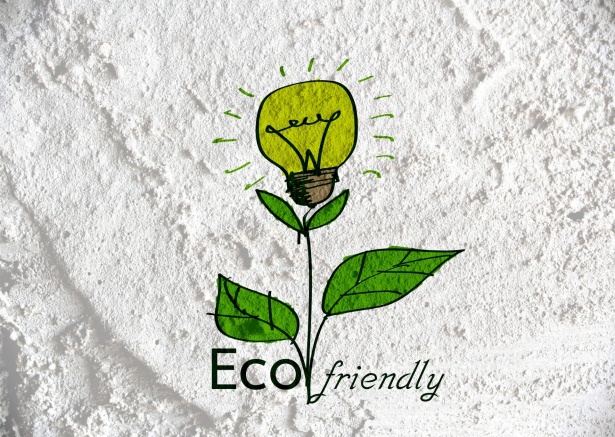 Fly-and-swap trips encourage sustainability since they make use of already-existing resources. They lessen the demand for new buildings, energy use, and garbage production. They might also inspire visitors to honor the local way of life and culture. Fly-and-swap vacations could become highly popular with future eco-conscious visitors.
Increasing Demand for Inexpensive Vacations
Fly-and-swap trips might become more popular as more people become aware of their advantages thanks to travel networking. Travelers who wish to explore new things while also saving money may find this style of travel appealing.
Conclusion
Fly and Swap vacations are definitely a great idea to try especially if you are a travel enthusiast! With the concept becoming even more popular now in 2023, you should also try it anytime soon. With our detailed guide, hopefully, you'll be able to find a like-minded traveler and have one of the best times of your life. Enjoy!
Fly and Swap Vacation - FAQs
What if I encounter issues during the fly and swap vacation, such as property damage or disagreements with the exchange partner?
In case of issues during the fly and swap vacation, communication is key. Address any problems promptly with your exchange partner and try to find an amicable resolution. If necessary, refer to the written agreement for guidance on dispute resolution. For significant issues or property damage, consider contacting the home exchange platform's customer support or seek legal advice if required.
Do I need to own a property to participate in a fly and swap vacation?
No, you do not necessarily need to own a property to participate in a fly and swap vacation. Some platforms allow renters to participate as long as they have their landlord's permission.
Are fly and swap vacations suitable for families with children or pet owners?
Yes, fly and swap vacations can be suitable for families with children and pet owners. Many home exchange platforms offer family-friendly or pet-friendly filters to help you find suitable homes. Just ensure to communicate with the other party about your family's needs or pet requirements beforehand.
Is it safe to participate in a fly and swap vacation, considering I'll be staying in a stranger's home?
Participating in a fly and swap vacation involves a level of trust, but it can be safe if you take precautions. Use reputable home exchange platforms that have verification processes and reviews from previous users.