Beneath the gentle sway of palm trees and the shimmering embrace of turquoise waters lies a pristine oasis known as Bean Point Beach. Tucked away at the northern tip of Anna Maria Island, this hidden gem remains a well-kept secret, unspoiled by the bustling crowds and commercialization found in many popular beach destinations.
Here, time slows down, allowing visitors to immerse themselves in the untouched beauty of nature and indulge in moments of pure tranquility. From its powder-soft sands that seem to whisper stories of maritime legends to the mesmerizing dance of dolphins on the horizon, this beach is a crispy paradise that beckons those seeking an authentic coastal experience.
So, let's embrace the whispers, delve into imagination, and let Bean Point Beach ignite your spirit!
Why Visit Bean Point Beach?
Over the years, Bean Point Beach has remained a treasured secret, sheltered from the trappings of modernization. It offers a unique coastal experience with the mentioned below essential facilities and enchanting surroundings.
Serenity
One of the distinct features of Bean Point Beach is its serenity, as it attracts fewer crowds compared to other popular beaches on the island. With no major parking lot, this hidden gem provides a peaceful escape for those seeking a more intimate beach experience.
As you stroll along the shoreline, the absence of loud crowds allows you to immerse yourself in the soothing sounds of crashing waves and the gentle rustle of sea breezes. Find solace in the tranquility that envelopes Bean Point Beach, far away from the bustling city noise.
To explore more serenity, head over to Enchanting Waterfalls In Florida.
Photographic Opportunities
Photography enthusiasts will find an abundance of captivating opportunities at Bean Point Beach. The mesmerizing sunsets paint the sky with hues of gold, orange, and pink, creating a picturesque backdrop for stunning photographs.
The powdery white sand juxtaposed against the vivid blue waters serves as a canvas for capturing the natural beauty that surrounds you. Share your captivating images with friends and family, transporting them to this idyllic coastal haven, where the beauty of Ban Point Beach comes alive.
Upon inquiring from other tourists, we found out that many people even came to this beach on special events, just so that they could get some fantastic pictures!
Free Trolley
To enhance accessibility to Bean Point Beach, visitors have the option of utilizing the island's free trolley system. By taking the trolley to the nearest drop-off point, you can embark on a leisurely 15-20 minute walk to reach the beach.
This eco-friendly transportation method not only eliminates parking concerns but also contributes to reducing road traffic on Anna Maria Island. For those seeking a more active adventure, riding bicycles to Bean Point Beach is another popular option, with bike rentals available throughout the island.
Multiple Access Points
Bean Point Beach offers three public access points, each marked by a tree-covered pathway with small white signs. The primary entrance can be found where North Shore Drive intersects with North Bay Boulevard.
As you explore further, you'll discover access points near the intersections of North Shore Drive with Gladiolus Street and Fern Street. These pathways beckon you to discover the treasures that await at Bean Point Beach, leading you toward its pristine shores and breathtaking vistas.
Plethora of Wildlife
Bean Point Beach offers a unique facility as a wildlife haven. With fewer tourists compared to other beaches on the island, the shoreline remains undisturbed, attracting a plethora of wildlife.
Birdwatching enthusiasts will be delighted by the diverse array of species present, including herons, pelicans, cranes, eagles, and more. Keep a lookout for majestic marine life as well, with the possibility of spotting manatees or playful dolphins.
Limited Parking
While parking options are limited, visitors can find roadside spots on nearby residential streets, ensuring access to this peaceful and secluded area.
Handy Tip: By investing in private parking, beachgoers can avoid uncertainty and hassle of finding parking space.
Fun Activities at Bean Point Beach
With its spacious and serene ambiance, Bean Point Beach offers a plethora of activities to engage in, ensuring an unforgettable experience. Here are some unique and captivating things to do at Bean Point Beach:
Snorkeling
Explore the underwater wonders of Bean Point Beach through snorkeling. When the water is calm and clear, which is often the case, this becomes the perfect spot for observing marine life.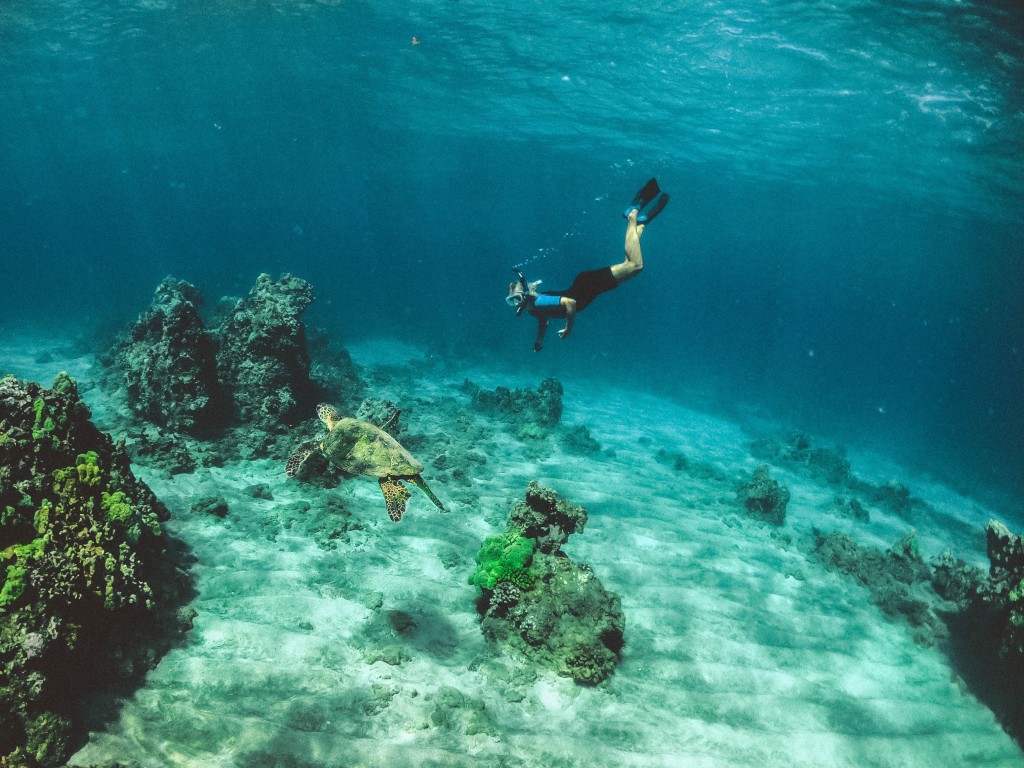 Although there may not be coral reefs or intricate structures, you can still encounter various fish, and crabs, and even discover sand dollars. Delight in the crystal-clear, blue-green waters as you embark on an underwater adventure that is sure to leave you in awe.
Be sure to pack your luggage and snorkeling gear accordingly!
Fishing
Engage in surf fishing right from the beach at Bean Point. Depending on the season, time of day, and wave activity, you have the opportunity to catch a diverse range of fish species within casting distance of the shore.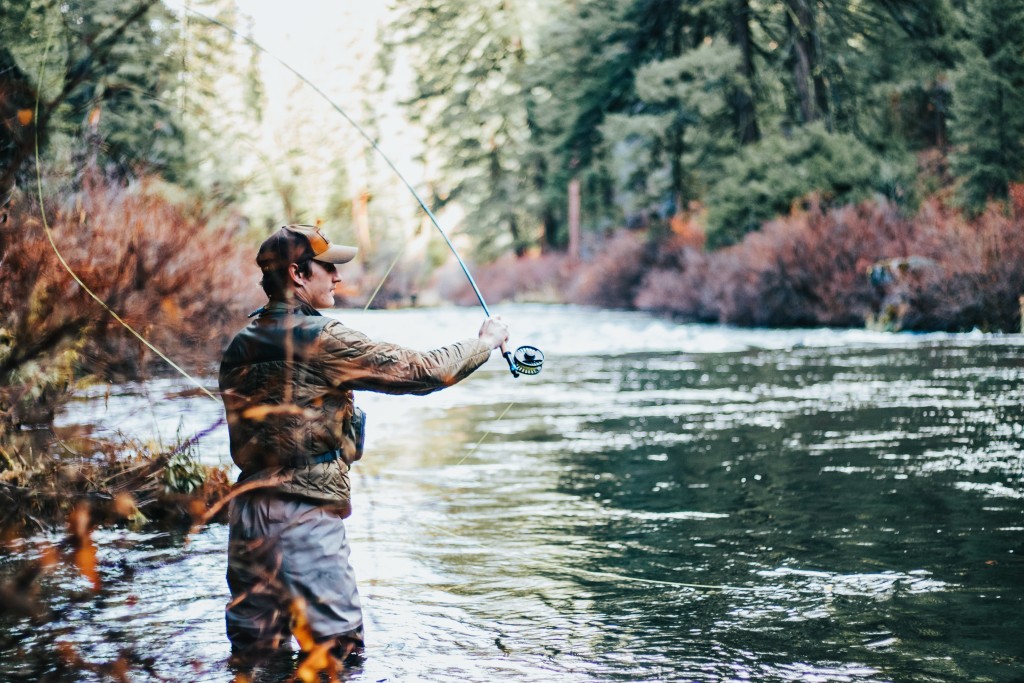 For an added fishing experience, take a short walk or drive to Rod and Reel Pier, a renowned fishing spot on the island. This pier also doubles as a restaurant, allowing you to savor a delightful meal after a rewarding fishing session.
Go for a Sunrise Walk
Embrace the tranquility of early morning and embark on a serene sunrise walk along the shores of Bean Point Beach. Set aside time during your stay to witness the mesmerizing beauty of a Bean Point sunrise, an experience that will invigorate your senses and leave you with lasting memories.
Related: Top 9 Nude Beaches in Florida: Clothing Optional Hotspots
Search for Shells
Join the enchanting treasure hunt and search for seashells while walking along the shores of Bean Point Beach. During low tide, you can venture out to an offshore sandbar that often reveals a bountiful collection of pristine shells.
Engage in the excitement of discovering unique shells, each telling its own story, and take home a tangible memento of your time spent in this coastal paradise.
Sunset Photoshoot
Immerse yourself in the breathtaking beauty of Bean Point Beach by planning a sunset photoshoot. Capture precious family moments against the backdrop of the island's most stunning spot.
The wild and serene atmosphere, combined with the smaller crowd, provides the perfect setting for intimate and cherished portraits that will forever preserve the memories of your vacation.
Enjoy a Beach Day
Indulge in the quintessential beach experience at Bean Point Beach. With its tranquil and spacious environment, this secluded spot offers ample room for running, playing, or simply basking in solitude.
While it may require a bit more effort to transport your beach gear, the rewards are well worth it as you soak up the marvelous views and revel in the serenity that surrounds you.
Handy Tip: Don't forget to bring a cooler packed with refreshing drinks and snacks to ensure a leisurely and satisfying beach day.
Suggested Reading: The Best Aquariums in Florida: Our Top Picks
Things to Consider Before Visiting Bean Point Beach
Before visiting Bean Point Beach, there are a few important factors to consider to ensure a smooth and enjoyable experience. Here are some essential points to keep in mind:
Alcohol Prohibited
Alcohol is strictly prohibited at Bean Point Beach, ensuring a safe and family-friendly environment for all visitors. This policy aims to maintain the natural beauty of the beach and promote responsible behavior. By prohibiting alcohol consumption, the beach authorities strive to prevent any potential disturbances or incidents that may arise from excessive drinking. Visitors can enjoy the pristine shores and tranquil atmosphere of Bean Point Beach without the presence of alcohol, fostering a serene and enjoyable experience for everyone.
Red Tide
Be aware of the possibility of red tide, an algal bloom that can affect the beach. Red tide can cause a foul smell from dead fish and may irritate the respiratory system or cause itchy eyes, especially when there are crashing waves. Although it is most common in summer or fall, it can occur at any time. Stay informed about current conditions and adjust your plans accordingly.
Restrooms and Changing Rooms
It's important to note that Bean Point Beach does not have restrooms or dedicated changing rooms available. Visitors should plan accordingly and be prepared to make alternative arrangements for restroom use and changing clothes before and after swimming or other activities.
Safety Precautions
Be advised that there are no lifeguards stationed at Bean Point Beach. While swimming is allowed, exercise caution and be mindful of your own safety. Assess the water conditions and your swimming abilities before entering the water. Swim at your own risk and ensure that you and your fellow beachgoers take the necessary precautions to stay safe.
Parking Availability
As stated earlier, Bean Point Beach does not have an official parking lot. Limited street parking is available on residential streets in the vicinity. Plan ahead and be prepared to spend some time searching for parking spaces, particularly during peak times or busy periods. Consider carpooling or using alternative modes of transportation to make parking arrangements more convenient.
Beach Recommendations: 7 Best Beaches in Destin Florida
Conclusion
Bean Point Beach, a coastal paradise of unrivaled beauty, offers a symphony of essential facilities that cater to every visitor's desires. Immerse yourself in the vibrant abundance of wildlife, from graceful seabirds to captivating marine life. Limited parking adds a touch of adventure, but the reward is breathtaking with photography opportunities at every turn.
Engage in an array of activities, whether it's the thrill of surf fishing, the serenity of a sunrise walk, or the enchantment of snorkeling in crystal-clear waters. However, be mindful of the presence of red tide, and adjust plans accordingly. Plan ahead for limited parking and ensure safety while swimming, as no lifeguards are stationed.
FAQs
Bean Point Beach - FAQs
Where is Bean Point in FL?
Bean Point is situated at the northernmost shoreline of Anna Maria Island. It derives its name from George Emerson Bean, the island's first permanent resident. The current Bean Point Beach is a secluded area that was once owned by Bean himself.
How can I access Bean Point?
There are multiple access points to reach Bean Point. The main entrances are located at the intersections of North Bay Boulevard and North Shore, Fern Street, and North Shore Drive, and Gladiolus Street and North Shore Drive. Look for small white signs indicating "Public Beach Access" to guide you.
Is swimming safe at Anna Maria Island?
Swimming in the waters surrounding Anna Maria Island is generally considered safe. However, it is advised to avoid entering the Gulf or the Bay with open wounds, particularly with chronic liver or kidney disease.