Traveling by air is one of the most convenient and efficient ways to explore the world. For passengers, safety plays a big role when selecting an airline. Emirates, a famous international carrier, has caught the attention of many travelers with its extensive network and impressive fleet. But is Emirates a safe airline to travel with?
Short Answer: Emirates is one of the safest airlines out there. During the 37 years of Emirates operation, it has had only 1 crash landing, even in which all the 300 people who were traveling survived, only a firefighter lost their life trying to put out the fire; it happened in 2016 and is the only fatal accident emirates have had.
Let's dive in to more details:
Emirates Airlines: An Overview
Emirates Airlines, headquartered in the bustling city of Dubai, UAE, has made a mark in the aviation industry since its launch in 1985. Over the decades, it has transformed itself into a global aviation giant, earning a stellar reputation among travelers worldwide. With a vast and extensive network of flight routes, Emirates links passengers to destinations across six continents, making it a top choice for those looking to explore the world.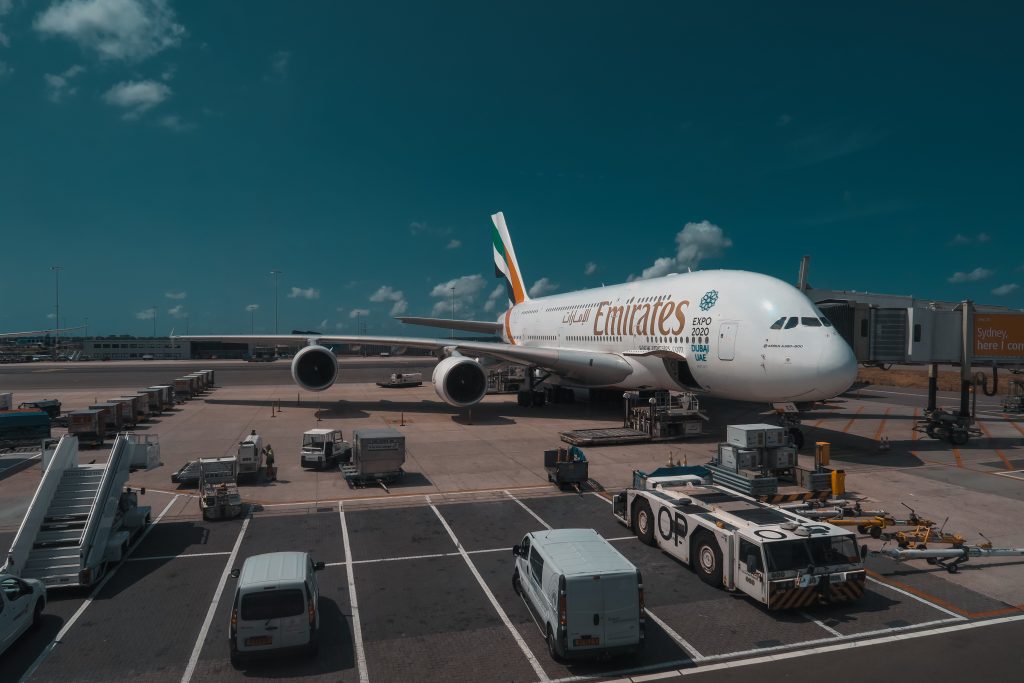 One of the standout features of Emirates Airlines is its impressive fleet, which includes the awe-inspiring Airbus A380. This colossal aircraft is renowned for offering passengers an unmatched level of luxury and comfort during their journeys. It's not just a flight; it's an experience.
Airline Safety Standards
Emirates Airlines stands as a shining example of safety excellence in the aviation industry. Emirates proudly holds an impressive safety record, boasting years of incident-free flights. This record is a testament to its dedication to ensuring the well-being of passengers and crew members.
Furthermore, Emirates consistently invests in cutting-edge technology and advanced aircraft to maintain its flawless safety standards. The airline's fleet is equipped with state-of-the-art safety features and is regularly subjected to maintenance checks. These checks are performed by highly skilled engineers and technicians who leave no stone unturned when it comes to aircraft safety.
To ensure that its flight and cabin crews are always prepared for any situation, Emirates Airlines places a strong emphasis on comprehensive training programs. Pilots and cabin crew members undergo extensive training that includes emergency procedures, crisis management, and real-life scenario simulations. This ensures that the staff can handle any unexpected situations that may arise during a flight.
Emirates Airlines' commitment to safety goes beyond mere words. This is made evident by a sterling safety record, investments in cutting-edge technology, and a robust training program that collectively contribute to making each flight as safe as possible. Passengers can rest assured that their well-being is the top priority when they choose to fly with Emirates.
Related Read: Emirates Economy vs Premium Economy: GUIDE UPDATED
Safety Records and Accolades
Emirates Airlines has consistently maintained an impressive safety record throughout its operational history. While, like all airlines, it has encountered occasional incidents or challenges, the airline's unwavering dedication to addressing these issues and continuously enhancing its safety protocols is evident.
In fact, Emirates Airlines has received numerous accolades and recognitions for its steadfast commitment to safety and operational excellence. These awards take into account factors such as safety, passenger reviews, fleet age, profitability, and operational history. Emirates' consistent presence on the list demonstrates its dedication to ensuring safe and reliable travel for its passengers.
Thanks to these efforts, Emirates Airlines is widely recognized for its commitment to safety, and it has the accolades and certifications to prove it. When travelers consider their safety on an airline, they can find assurance in the fact that Emirates holds a prestigious seven-star safety rating on AirlineRatings.com. This exceptional rating signifies that Emirates is a reliable and secure choice for passengers.
Here are some key aspects that contribute to this high safety rating:
IOSA-Certified Airline
One notable achievement of this airline is its consistent compliance with the stringent safety standards set by the International Air Transport Association (IATA) Operational Safety Audit (IOSA). Emirates has earned IOSA (IATA Operational Safety Audit) certification, a significant achievement in the aviation industry.
This audit, conducted every two years, evaluates whether an airline has the necessary systems and processes in place to operate safely. Emirates consistently meets these rigorous safety standards, further ensuring passengers' well-being during their journeys.
Never Blacklisted
Emirates has maintained a clean slate by not being blacklisted in the European Union or the United States. Emirates can fly to 6 continents with no restrictions. This lack of blacklisting is a testament to the airline's adherence to safety regulations and procedures.
Strong Oversight
Emirates is based in the United Arab Emirates (UAE), a nation that performs exceptionally well in ICAO Country Audits. These audits assess a country's approach to airline safety oversight and regulation.
The UAE's General Civil Aviation Authority (GCAA) is responsible for regulating Emirates' safety standards, and the results of IATA Safety Audits by the GCAA are outstanding, with an effective implementation rate close to 100% across the eight audited areas. When you think about how many variables are involved in airline safety, you'll surely agree that this is quite a big deal!
Excellent Safety Record
When evaluating an airline's safety record, it's essential to note that Emirates has had only one fatal air crash in its history, which occurred in 2016. Remarkably, no passengers or crew lost their lives in this incident. Regrettably, one firefighter lost his life due to injuries sustained during the rescue and fire-fighting operation following the crash.
However, apart from this isolated event, Emirates has never been involved in any major accidents or air crashes. This is quite a huge feat, considering that the airline operates 3600+ flights a week!
World's Safest Airline
According to the Jet Airliner Crash Data Evaluation Center (JACDEC), Emirates earned the title of the world's safest airline. In a ranking that considered approximately 30 different airline safety parameters, Emirates secured the top spot among 25 global airlines, with an impressive risk index of 95.05%. That's a big deal! This ranking is a testament to Emirates' unwavering dedication to passenger safety.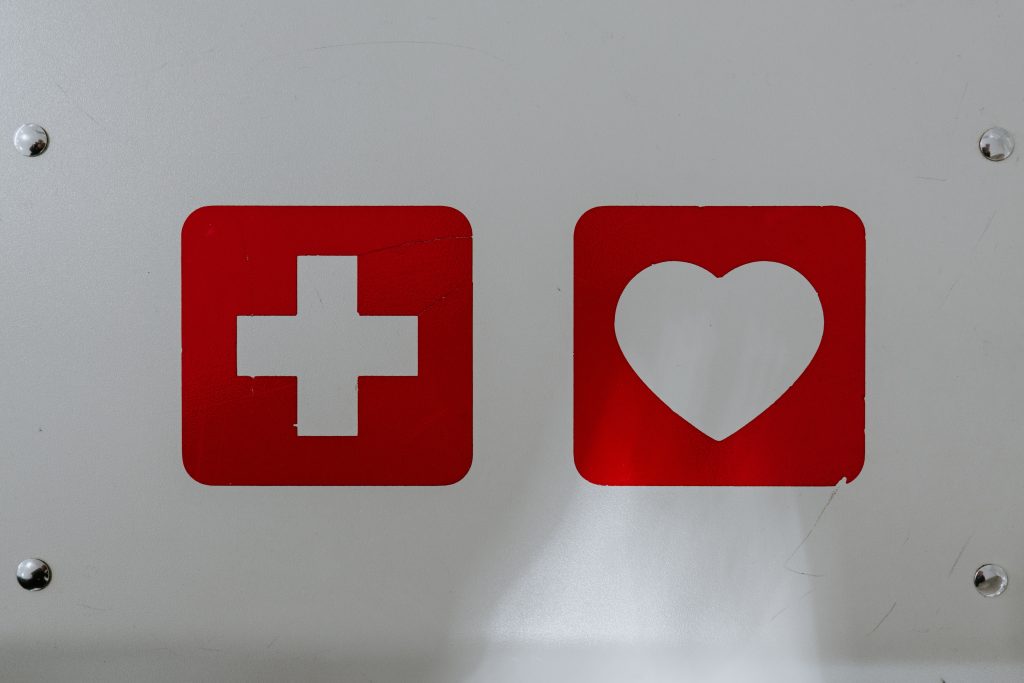 With these certifications, records, and accolades, Emirates Airlines continues to prioritize safety as a core part of its operations, offering peace of mind to travelers who choose to fly with them.
These safety records and accolades are a testament to Emirates Airlines' unwavering commitment to prioritizing passenger safety and delivering a secure and comfortable flying experience to millions of travelers worldwide.
Safety Training and Procedures
Passenger safety begins with a well-trained crew. Emirates Airlines' commitment to safety extends to its pilot training programs. They have a robust training program for pilots and cabin crew members, encompassing emergency procedures, first-aid training, and ongoing safety drills.
The airline invests significantly in training its flight crew to handle various situations, including emergency procedures, ensuring they are well-prepared to manage any unforeseen circumstances. This ensures that the crew is well-prepared to handle a range of situations, underscoring its dedication to passenger safety.
Fleet & Maintenance
Emirates Airlines prides itself on maintaining a modern and state-of-the-art fleet, which aligns perfectly with its unwavering commitment to passenger safety. The airline consistently invests in acquiring new aircraft while retiring older ones, ensuring that travelers are on board cutting-edge planes that meet the most stringent safety standards.
One of the standout features of Emirates' fleet is its large number of widebody aircraft, primarily consisting of the Airbus A380s and Boeing 777s. These aircraft are renowned for their spaciousness, comfort, and advanced safety features, further enhancing the overall flying experience. Emirates operates 269 aircraft and is the world's largest operator of the Airbus A380 and Boeing 777 family of aircraft.
Today we received our 85th @Airbus A380, marking the 250th aircraft in our all wide-body fleet. pic.twitter.com/OqjCrdRtXY

— Emirates (@emirates) October 26, 2016
In fact, when we take a closer look at the Emirates fleet's average weighted age, it comes out to be approximately 8.4 years. To explain the "weighted" age, we can see that Airfleets.net analyzes the average age and number of two aircraft types in Emirates' fleet, and then calculates the total average fleet age based on this data.
With an average fleet age of 8.4 years, Emirates maintains a youthful fleet that provides both efficiency and safety. To put this in perspective, it's only slightly older than its close competitor, Qatar Airways, which boasts an average fleet age of 7.5 years. These numbers further solidify Emirates' commitment to keeping its aircraft in prime condition, contributing significantly to passenger safety and satisfaction.
What Does The World Think of Emirates?
Passenger feedback and reviews play a crucial role in evaluating an airline's safety standards, and Emirates Airlines has garnered impressive ratings and comments from travelers around the world. These reviews provide valuable insights into the airline's commitment to safety and its passengers' experiences.
Here are some key statistics and ratings that shed light on Emirates' excellent safety track record:
Skytrax Awards
Emirates Airlines consistently ranks among the world's top airlines in the prestigious Skytrax World Airline Awards. In the 2021 awards, Emirates secured the title of "World's Best Airline" for the eighth time. This recognition reflects passengers' high regard for the airline's overall quality, including safety.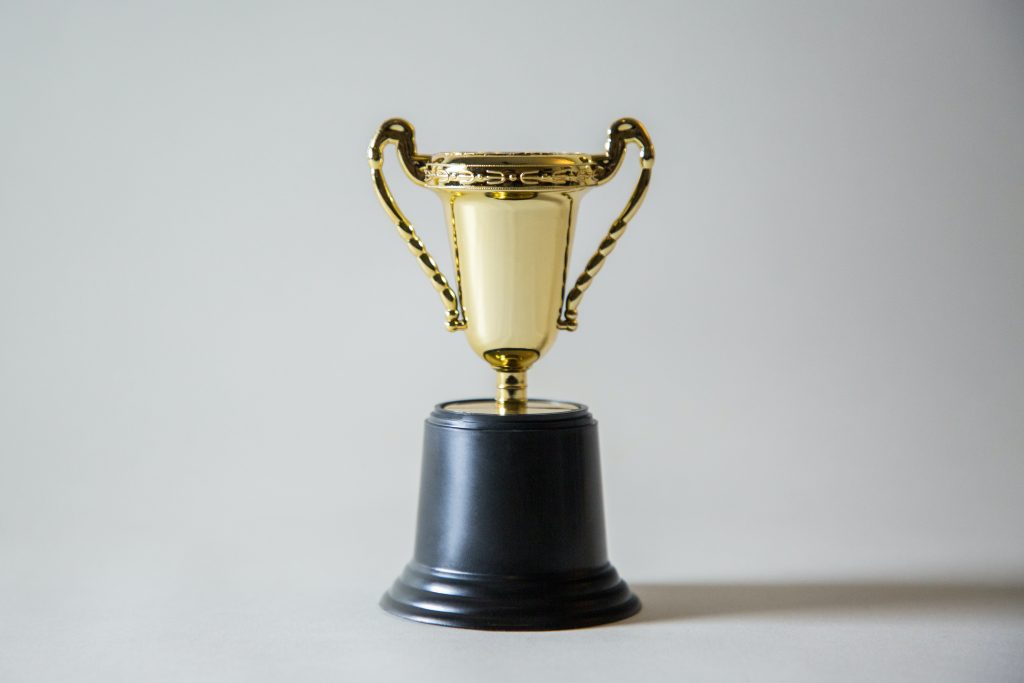 5-Star Rating
Skytrax has also awarded Emirates the coveted 5-star rating, indicating exceptional quality and safety standards. This rating acknowledges the airline's dedication to providing a premium travel experience with a strong focus on safety.
Passenger Ratings
Numerous online travel platforms, such as TripAdvisor and airline review websites, feature Emirates Airlines with high passenger ratings. These ratings often highlight passengers' satisfaction with safety measures, cleanliness, and adherence to COVID-19 protocols. Emirates consistently ranks among the top airlines in these reviews, with an average rating of over 4 out of 5 stars.
Industry-Leading COVID-19 Response
One very notable event is this airline's exemplary response during the Coronavirus crisis. During the COVID-19 pandemic, Emirates Airlines received praise for its proactive safety measures and commitment to passenger well-being. The airline introduced rigorous health and safety protocols, including COVID-19 testing, to ensure the safety of their passengers and staff.
Positive Passenger Feedback
Travelers frequently commend Emirates Airlines for its professionalism and safety protocols. Passengers appreciate the airline's cleanliness, comfortable travel experience, and responsive cabin crew. Many folks specifically mention feeling safe and secure during their journeys with Emirates.
These statistics and ratings underscore Emirates Airlines' unwavering dedication to safety and its outstanding track record in providing secure and comfortable travel experiences. Passengers' consistently positive feedback and high ratings reinforce the airline's reputation as a leader in safety within the aviation industry.
What Makes Emirates Stand Out
Emirates has earned its reputation as a standout airline for several compelling reasons. Have you ever thought about what factors contributed to this? Here are the key factors that set Emirates apart:
An Experience Like No Other
Emirates is renowned for its commitment to passenger comfort and luxury. Its premium cabins offer unparalleled amenities, including lie-flat seats, gourmet dining, and in-flight entertainment systems with an extensive selection of movies and TV shows. The iconic Airbus A380, part of Emirates' fleet, features private suites, shower spas, and an onboard lounge for business class and first-class passengers.
Also Read: How many people can travel in 1 Aeroplane? [Latest Seats Analyzed]
Global Network & Connectivity
Emirates boasts one of the most extensive route networks in the world, connecting travelers to over 155 destinations across six continents. This vast reach allows passengers to explore a wide array of destinations conveniently.
Cutting-Edge Fleet
Emirates maintains a modern and environmentally friendly fleet, which includes the impressive Airbus A380 and Boeing 777 aircraft. These planes are equipped with the latest technology, enhancing safety and passenger comfort.
Award-Winning Service
Emirates often receives accolades for its exceptional service, including multiple awards for its cabin crew's professionalism and friendliness. Emirates' dedication to providing top-notch service is a hallmark of its brand.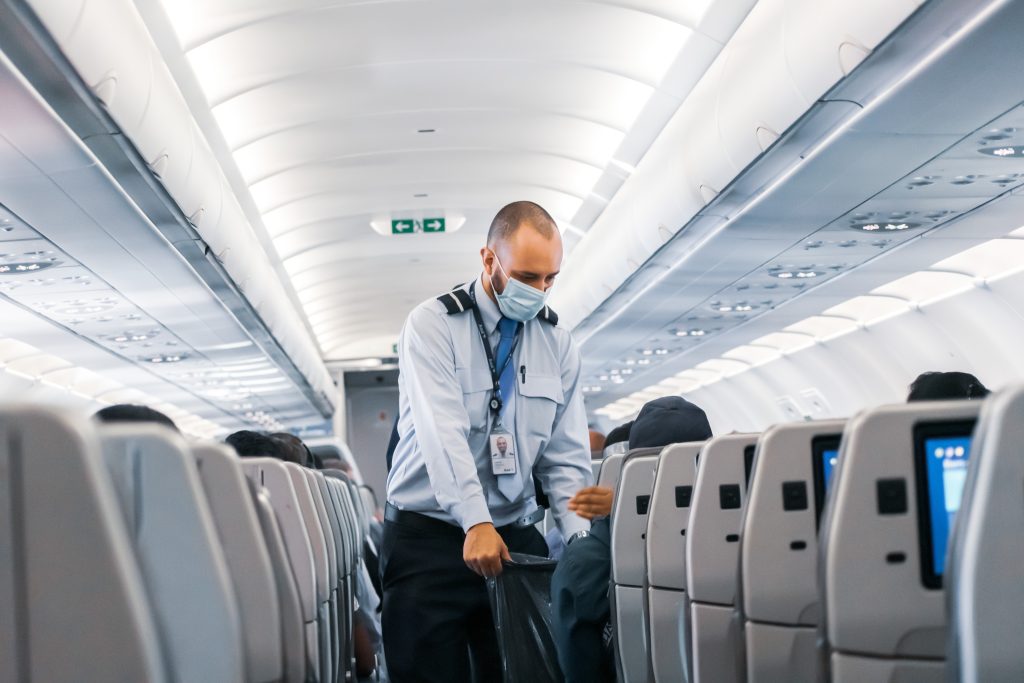 Innovative Amenities
Emirates continually pushes the boundaries of innovation in the aviation industry. The airline was one of the pioneers in offering in-flight Wi-Fi, enabling passengers to stay connected during their journey. To entertain the little ones, there's a broad selection of toys, puzzles, and games to help them enjoy their flight. They also provide handy amenity kits to every passenger regardless of the flight class. The airline also provides a wide range of duty-free shopping options onboard.
Emirates Skywards Program
The Emirates skywards loyalty program offers numerous benefits to frequent flyers, including miles that can be redeemed for flights, upgrades, and various other rewards. In fact, the airline's attractive rewards program is regarded among the best in the world and is a big reason behind its loyal customer base.
Eco-Friendly Operations:
Emirates is dedicated to sustainability, with initiatives to reduce its carbon footprint. They take measures such as investing in fuel-efficient aircraft and adopting eco-friendly practices.
Recommended Read: Emirates, Qatar Airways, and Etihad Airways: The Ultimate Comparison
Conclusion
In conclusion, Emirates places safety at the forefront of its operations. With a strong safety record, a modern fleet, extensive training programs, and positive passenger feedback, it's evident that the airline is committed to ensuring safe journeys for its passengers. While no airline is entirely without incidents, Emirates Airlines has earned its reputation as a safe and reliable choice for travelers seeking to explore the world with peace of mind.
When choosing an airline for your next adventure, consider Emirates Airlines for a safe and memorable travel experience. We're sure you won't regret it!