Are you tired of doing the same boring activities on Independence Day or not doing anything at all? Or are you out of ideas for what to do on Independence Day 2023?
If so, you're not alone. Many people find it difficult to find activities to do on the Fourth of July. Unlike Christmas, Easter, or other holidays linked with certain traditions, Indepanace Day doesn't have the same type of traditions. After all, it's about celebrating values like freedom and instilling national pride, which can be done through a range of activities.
How to Spend Independence Day 2023?
If you're thinking about what to do on Independence Day this year, the answer is anything patriotic and fun! This can be as simple as dressing in the colors of the American flag or visiting a historical monument. If you're really tired and want to relax in the comfort of your home, you can celebrate Independence Day by watching a patriotic movie.
After all, as a free person, you're entitled to do whatever you want on the Fourth of July holiday. But what if you've run out of fun and patriotic things to do on Independence Day?
Here are a few creative ways to spend Independence Day 2023:
Visit a Historical Monument
There's nothing like celebrating independence than remembering the heroes that sacrificed for it. There are literally hundreds of Revolutionary War Monuments located in every state in the US, especially in states where the war against the British was fought. Many localities will organize events around major monuments to commemorate Independence Day.
Even if you don't live near a major Revolutionary War memorial, you can plan a trip to one close by. Spending the weekend with your family on a road trip to visit a museum or monument can be more entertaining than spending two days in front of the TV and getting bored to death!
If you're traveling to a different state for Fourth of July celebrations, try planning your trip in a way that covers as many places of interest as possible. The trip doesn't need to be limited to a monument or historical points of interest, however. You can visit a botanical garden, or national park or simply go to the beach.
However, since the whole point of Independence Day is to encourage patriotism, visiting a historical place of interest is ideal, especially if you're taking the kids along on your trip.
Go to a Theme Park
There's nothing more American than visiting a theme park on Independence Day. If you're out of options on what to do on Independence Day 2023, a visit to a theme park is a great idea. Many fairs and theme parks sprawl all over the country as the Fourth of July approaches, some of which feature amazing rides.
Before planning a trip to an amusement park or fair, do diligent research on the park's safety record and other factors. Also, avoid visiting the same theme park year after year, unless you're someone who never gets tired of fun rides!
This is an especially fun activity if you have kids as they never get tired of amusement park rides.
Suggested Reading: 8 EPIC National Parks In New Mexico
Go to a Parade
There's nothing better than visiting a spectacle or parade on Independence Day. Most large cities and many smaller ones often organize Independence Day parades, which help instill patriotism and a feeling of national pride among spectators. Some of these parades are especially worth visiting and many have unique and entertaining displays.
When visiting an Independence Day parade, always take an American flag with you to participate in the event. Even if you're a spectator to the event, you can show participation by keeping the flag in your hand. And if hundreds of people do the same, it creates a spectacle to remember.
If you're really interested in participating in a parade, you don't have to be a spectator. Get in touch with the event's organizers and ask what's required to participate in the parade. Many smaller parades are made up of local residents and there aren't really many spectators. Not only is this an exciting way to be a part of something impactful, but it's also a great way to stay in touch with your local community.
If you're tired of watching large parades on TV and want to experience it close up, plan on visiting a parade near you.
Organize a Family Picnic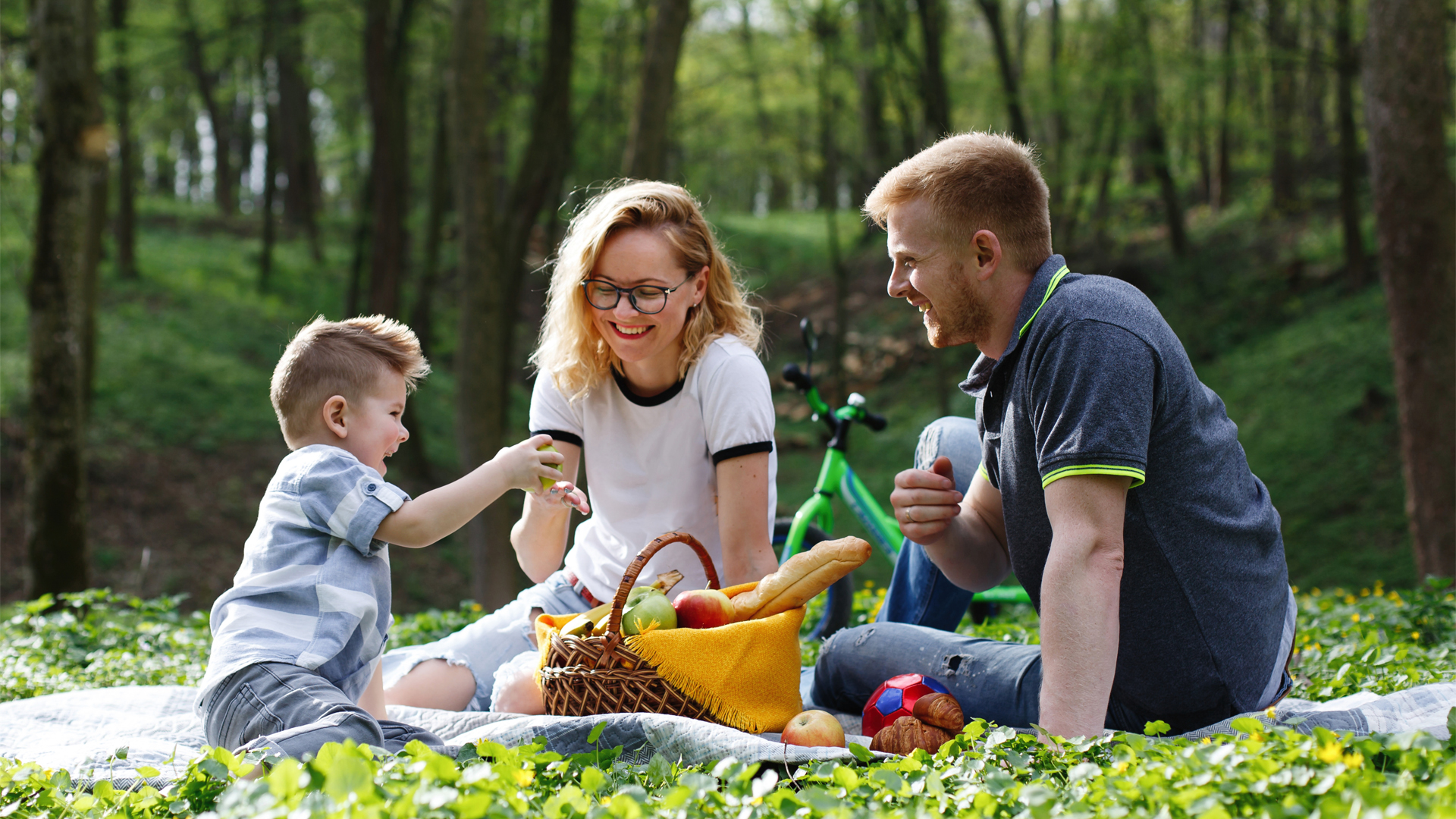 If you're out of ideas on how to celebrate Independence Day in 2023, you can always go on a family picnic. There's nothing better than going to a park, being surrounded by nature, and enjoying your favorite foods in the sunshine. If you plan on going to a picnic for Independence Day, always check the weather forecast beforehand. However, even if it's raining on the day, you can turn the picnic into an indoor lunch and have just as much fun.
Since America is multicultural, there's no restriction on what to make for a Fourth of July picnic. However, since it's a special occasion, try including as much homemade food as possible. If the weather and location permit, you can have a barbecue with the picnic. If arranging a barbeque is too difficult, include easy-to-prepare foods like hot dogs, sandwiches, and other picnic classics.
Picnicking is much more fun when it's far from home, preferably in a nature resort, so try to plan a trip beforehand. However, if you're only free for a day, you can visit a park or other public picnic area near your home.
The goal is to enjoy the sunshine (it's hot in most states) and spend quality time with friends and family.
Our team visited several waterfalls in North Carolina, Minnesota, and Connecticut which can be a great spot for picnic.
Make 4th of July Arts and Crafts
If you're planning to do something different this Independence Day, then try out some popular craft ideas to keep yourself busy. You can make Independence Day bracelets, paper flags, or decorate craft objects if you aren't planning on doing anything too drastic. If you're looking to create something more drastic, you can try making one of these Independence Day souvenirs:
Flag Painting: If you have kids, you can arrange a flag painting competition to see who has the best painting skills. If painting the current US flag is too difficult, you can always put the option of only painting the color pattern. This is a great way to make your kids familiar with the American flag.
Create a "Declaration" for Your Home: If you want to teach your kids about the declaration of independence in a fun way, try creating a semi-declaration for your home. Include values and principles that you expect your kids to follow and have them put forward their opinion. You can then keep this "declaration" as a souvenir!
Make a Star Spangled Flower Arrangement: This is another craft project that involves spending time in the garden. Look for white, red, and blue flowers and use them to create star-spangled artwork. You can create a flag design or simply arrange them in a unique pattern.
Create Art Boxes: This craft activity can include painting small craft boxes in the American flag pattern. You can get creative with glitter, stickers, and other craft items.
There are multiple other arts and crafts activities to do on Independence Day to keep yourself busy and reignite your patriotic spirit. Remember, the important thing is to spend quality time with family and get amazing souvenirs.
Organize a Small Fireworks Display
Fourth of July celebrations are incomplete without the fireworks! While you may enjoy the amazing fireworks displays all over the country, you can take it a step further for Independence Day 2023 and organize a fireworks display yourself. However, you'll have to take the local legislation and other factors into account when organizing a fireworks display.
When organizing a fireworks display in your yard, always take care of these safety tips:
Never start the fireworks too close to your house, deck, or other building. The last thing you want to deal with on the Fourth of July is a house fire!
Never light fireworks near combustible items like dry grass, leaves, or gas tanks. Also, keep them away from power lines.
Never leave kids alone with fireworks. While this is an obvious safety consideration, kids are naturally curious and may look for an opportunity to light the fireworks when you're not looking, so it's important to monitor them carefully.
Keep your pets inside on the Fourth of July. Most pets will experience some form of trauma when exposed to bright and noisy fireworks displays, so it's important to keep them inside to avoid this.
If you're going to organize a fireworks display, ideally you should have the whole neighborhood participate. This makes it much easier to organize the event and you'll get to witness a much bigger spectacle.
Visit a Fireworks Display
If you don't feel like organizing your own fireworks display on Independence Day 2023, you can always visit a major one. Many large cities in the US organize massive fireworks events on the Fourth of July, which attract millions of spectators.
Some of the more popular fireworks displays for Independence Day include:
Macy's 4th of July Fireworks: This fireworks display is one of the largest in the US and is bigger than New Year's fireworks display in many ways. This amazing event includes a parade, fireworks, and accompanying music to create an amazing atmosphere for the Fourth of July.
Lincoln Memorial Reflecting Pool Display: This fireworks display in the capital city is only behind New York in terms of grandeur. The event starts at the Lincoln Memorial Reflecting Pool at 9 pm on the Fourth of July and is one of the best fireworks displays in the country.
Tampa Bay Fireworks: There's nothing that compares to an amazing Independence Day fireworks display near the ocean. Tampa Bay organizes 6 consecutive fireworks displays on the Fourth of July each year and the sight is one to behold.
Houston Fourth of July Fireworks: Anyone who's lived in Texas knows that they know how to celebrate national events, and the Houston Fireworks display is no different. This fireworks display is the largest inland one in the US and well worth checking out if you're visiting Texas during the Independence Day holidays.
Most large cities and many smaller ones will also put up fireworks displays, many of which have a different theme every year. So, even if you've visited one the previous year, you're guaranteed to have an exciting time this year as well!
Make a Bonfire
Since Independence Day comes in Summer in the US, it's the ideal time to create an outdoor bonfire to celebrate. You can combine this with backyard camping and small fireworks displays to complete the evening festivities. If you're really looking forward to making Independence Day special, you can also add a barbeque to the list of nighttime activities.
When making a bonfire in your backyard, always take care of fire safety tips. Also, never leave kids near the fire without supervision.
Here are some activities to do around a bonfire:
Roasting marshmallows: There's nothing better than spending the night around a bonfire and enjoying roasted marshmallows.
Tell Independence Day stories: Show off your knowledge about the Revolutionary War or other Independence Day events by telling stories around the bonfire. Your kids will certainly remember these stories more clearly than by learning them in a boring classroom!
Roast items on the fire: If you're a bonfire and barbeque expert, you can roast different foodstuffs on a direct flame.
Play with glow sticks and sparklers: If you never arranged a fireworks display, you can compensate by using sparklers around the campfire. Glow sticks are also intriguing and fun to use, especially for children. However, never let them use these items without supervision.
So, if you're planning on spending some time outdoors at night on Independence Day, add a bonfire to your to-do list for a memorable evening.
Dress Up in Patriotic Colors
If you can't find the energy to do anything on Independence Day, then it's a great idea to start your day by dressing up in patriotic clothing. If you don't want to go too far, simply wearing a plain shirt with the American flag printed on it is enough. You can also wear star-spangled earrings, bracelets, and or more fashionable clothing to showcase your patriotic spirit.
If you don't have any such clothing, there's no need to worry as you can make your own. Simply get a plain short and paint an American flag or the colors of the Star Spangled Banner on it.
This is a great way to get creative with kids and you'll be left with a wonderful souvenir to show them when they grow up.
Go on a Hiking Trip
Independence Day is all about doing activities that celebrate freedom and what better way to do this than by going on a hiking trip? If the weather permits, go on a hiking trip in a nature park or reserve close by. Experiencing nature close up is part of the essence of freedom and will make you proud to be an American.
If you aren't a fan of hiking trips, you can go cycling, fishing, boating, or do any other activity that brings you close to nature.
Editor's Pick: Here's Where You Can Go For Camping in Minnesota
Watch Patriotic Movies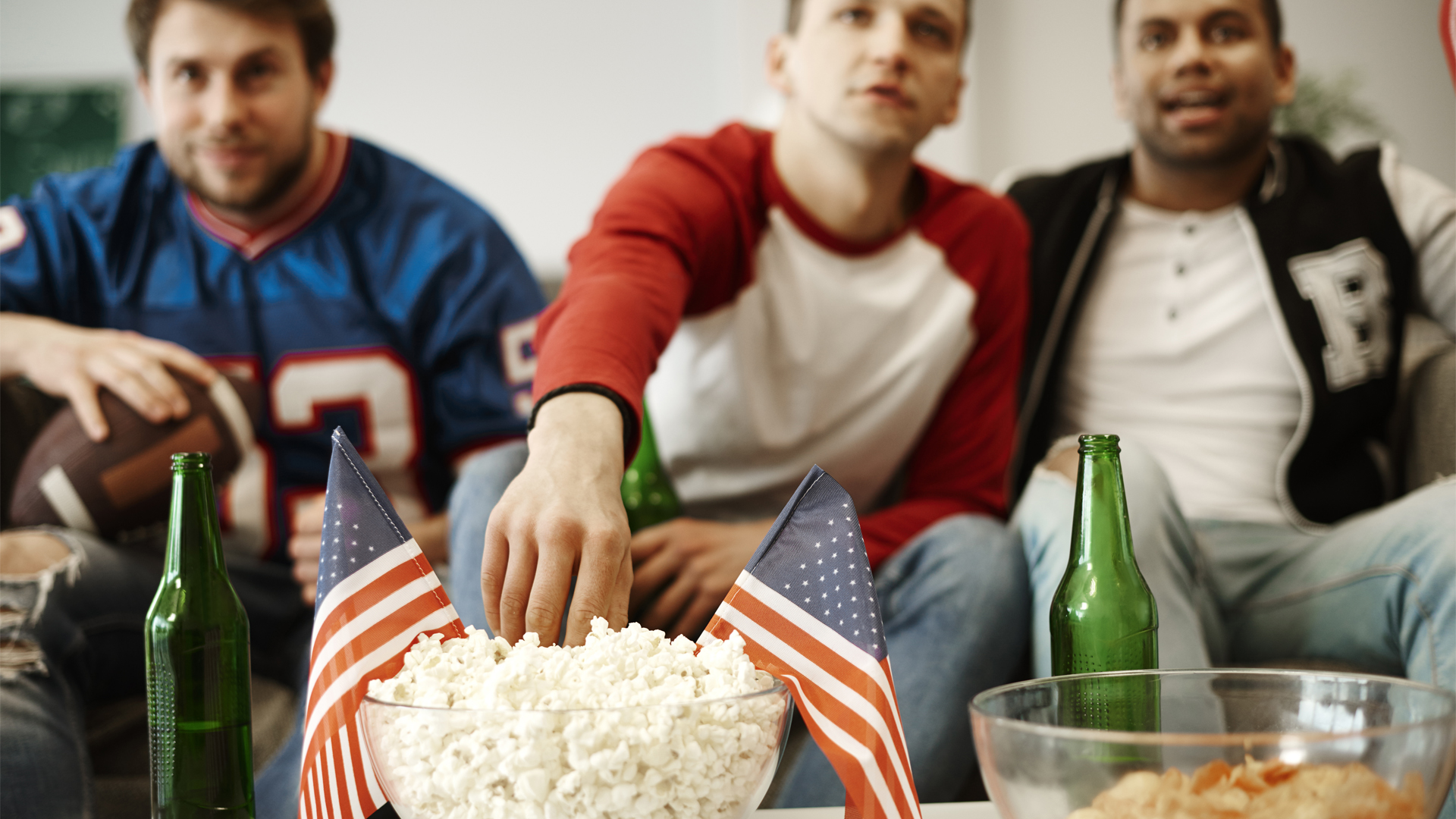 If you're feeling like crashing on the couch on this Independence Day, you can compensate for not doing anything by watching patriotic movies. There are a couple of interesting patriotic historical films that will make you proud of being an American.
Some of the best movies on the Revolutionary War include:
John Adams (2008)
The Crossing (2000)
Turn (2014)
The Patriot (2000)
April Morning (1988)
These are only a few suggestions, but they're the best picks, and will give you a great historical account of the events related to the Revolutionary War.
Conclusion
Independence Day 2023 is surely an event most of us are looking forward to! As one of the most important events in the history of the USA, Independence Day should be celebrated in an honorary manner.
How to Spend Independence Day 2023- FAQs
When is Independence Day 2023?
Independence Day in the US falls on the Fourth of July every year. In 2023, this will fall on a Tuesday, and most people will take Monday off from work to get a 4-day holiday, including the weekend.
What Does Independence Day Commemorate?
Independence Day in the US commemorates the ratification of the Declaration of Independence, which marked the beginning of the US as a free country. While the US army had already won the war, the Fourth Of July marked the beginning of the US as a constitutional State.
What are the Best Independence Day Activities?
The best activities to do on Independence day include lighting fireworks, hoisting the American flag, going for picnics, and having barbecues. However, there's no restriction on what you should do on Independence Day as the important thing is to have fun and celebrate patriotism.