A crossbody bag is a great way to accessorize while still keeping your belongings secure and close at hand. Hands-free convenience and protection for your valuables are available in many styles and designs to reflect your unique personality.
These versatile designs are also excellent for any occasion, whether it's a night out, a day excursion, or your daily routine. Today, we'll figure out how to wear a crossbody bag so that it looks well with everything from casual to formal attire.
How to Wear a Crossbody Bag?
Crossbody bags are timeless accessories that can enhance any outfit. You can pair and experiment with these bags with various coats, shirts, and dresses to achieve different looks. Also, switch up your style by adjusting the bag's position and strap length. Get creative and showcase your unique personal style with these tips!
Pairing with Different Dresses
A well-matched crossbody bag can add flair and functionality by elevating your dress's charm. However, an ill-suited choice may leave your dress looking lackluster or awkward. Thankfully, following these ideas allows you to master the art of pairing a crossbody bag with dresses stylishly and practically:
Bright Bag with Dark Outfit
A bright bag can make a dark outfit pop and become the center of attention. You can showcase the hues and designs of your bag by choosing this look that contrasts beautifully with your clothing. For instance, if you're wearing a navy or black coat, a yellow or turquoise purse would look fantastic with it.
Wearing a black bag over colorful clothing can achieve a similar eye-catching effect. It will also produce a stunning contrast but in a different way. This style recommendation is ideal for these occasions:
Casual outings with friends or family
Daytime events or gatherings
Weekend activities and outings
Informal social gatherings or parties
Chain Strap Bag with Top
Pairing your crossbody bag with a chain strap creates a seamless and chic look. A chain strap crossbody bag is ideal for showing off the pattern of your top without hiding it completely.
Furthermore, the chain strap style might assist you if you want to dress up a little more. This bag has been tried by Jennifer Aniston and Emma Stone. This has increased the popularity of this style as well. You can wear a crossbody bag for the following events:
Semi-formal gatherings
Brunch with friends
Stylish day out exploring the city
Editor's Pick: How to Fold a Polo Shirt For Travel Like a Pro?
Matching Bag and Dress Color
Choosing a crossbody bag that matches the color of your dress can make you look sophisticated and elegant. When colors match, it creates a sense of harmony and makes your outfit look well-organized and polished.
Also, a matching crossbody bag helps prevent clashing or distracting colors by ensuring your overall appearance is balanced. For instance, if you wear a red dress, a red crossbody bag can enhance the richness and warmth of the color, while a green or purple bag might create a contrasting or awkward effect.
Selena Gomez adopted a similar style, sporting a simple black outfit and a black crossbody bag. Following are some occasions where you can match your crossbody purse to your dress:
Cocktail Parties
Business Events
Wedding Event
Date Night
Daytime Events
City Tours or Travel
Editor's Pick: How To Wear A Fanny Pack: 8 Cool Ways To Style in 2023
Plain Outfit with Printed Bag
A patterned bag can make your outfit more fun and unique, especially if you wear simple or solid-colored clothes. A simple outfit lets the patterned bag shine and get noticed. You can try a bag with flowers, shapes, lines, or checks with white, black, denim, or leather clothes.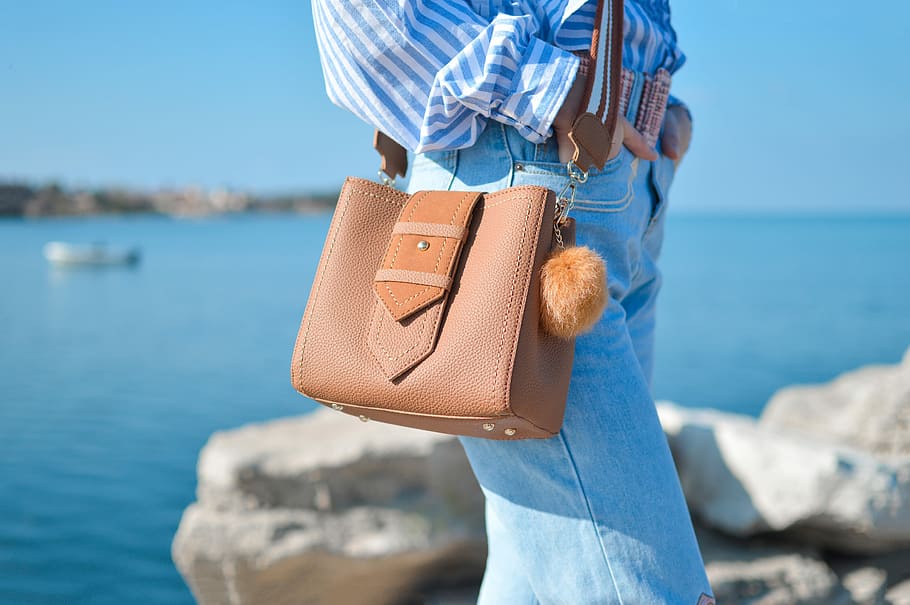 Jessica Alba followed this style by wearing a white shirt, jeans, and a floral crossbody bag. However, wearing too many patterns or colors can make your outfit look messy or confusing. You can try this technique on this occasion:
Casual outings with friends or family
Shopping trips or running errands
Lunch or dinner dates
Picnics or outdoor events
Daytime parties or gatherings
Bag with Loose-Fitting Clothes
Wearing a crossbody bag with loose-fitting clothes can make you look good and feel comfortable. Loose clothes sometimes make you appear big or shapeless. However, a crossbody bag can add some shape and style.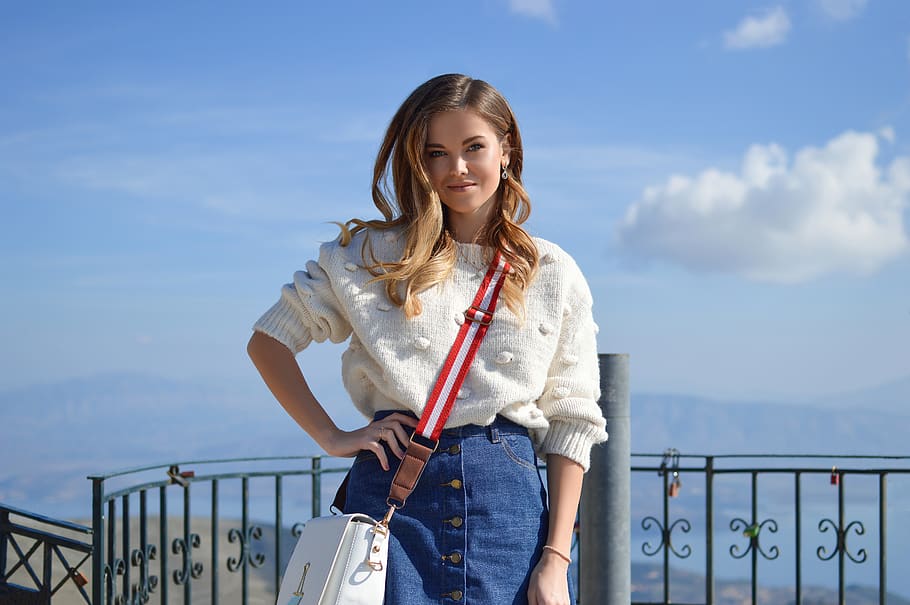 Diagonally carrying the purse will make you appear longer and leaner. You can adjust the strap length to fit your body and preferences. For example, wearing the bag higher on your chest can create the illusion of a larger appearance if you have a small chest.
Conversely, if you have a big chest, wearing the bag low on your waist can make it look smaller. Emily Ratajkowski followed this style by wearing a loose-fitted brown blazer, black skinny jeans, and a brown crossbody bag. The following occasions call for this look:
Gatherings
Work-related events
Evening events
Suggested Reading: What to Wear to a Burlesque Show? [2023 Guide]
Mastering Bag Positioning
Positioning your crossbody bag adds a touch of creativity to your style and showcases your personality. It is not just about comfort; it is a fashion statement that does bring convenience and uniqueness to your outfit. So, why not explore these crossbody bag positions:
Near the Belly Button
Wearing a crossbody bag near your navel is both handy and fashionable. Everything from your phone to your wallet is within easy reach. This strategy will come in handy while you're busy with activities like traveling or shopping.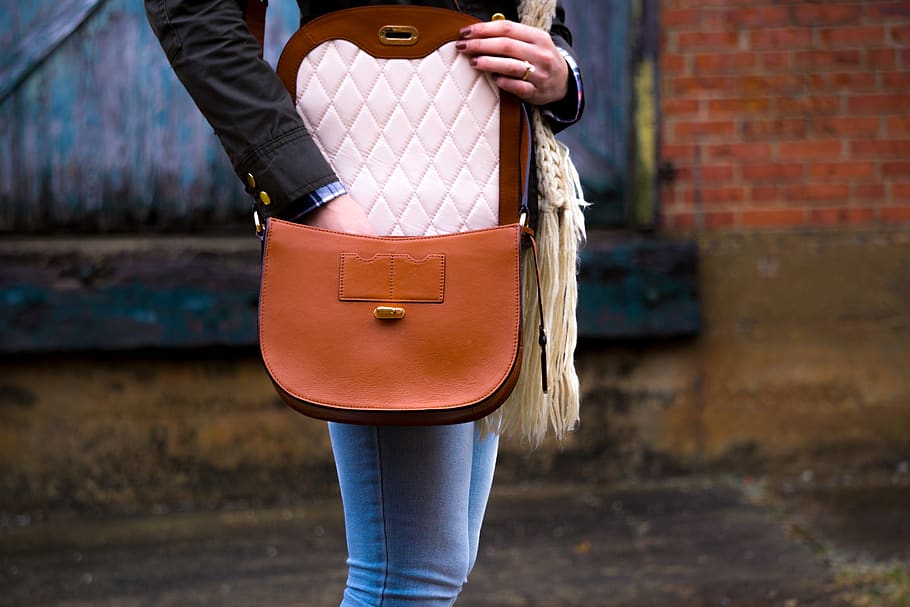 Additionally, you can modify the bag position and strap length to fit your comfort and preferences. Further, It provides a sense of security as it keeps your bag close to your body and reduces the risk of theft or loss.
The great German and American actress Diane Kruger inspired this look. She has been spotted wearing this style with black and white clothing. This crossbody bag placement is a versatile and stylish accessory that can match with:
Casual Outings
Chic Events
Playful Gatherings
Edgy Vibes
Must Read: How to Fold Shorts for Travel to Save Space
Around the Hips
Another useful approach is to wear a crossbody bag across the hips. It lets you keep your hands free and your belongings safe. It also helps you distribute the bag's weight on your hips, which can avoid shoulder and back pain.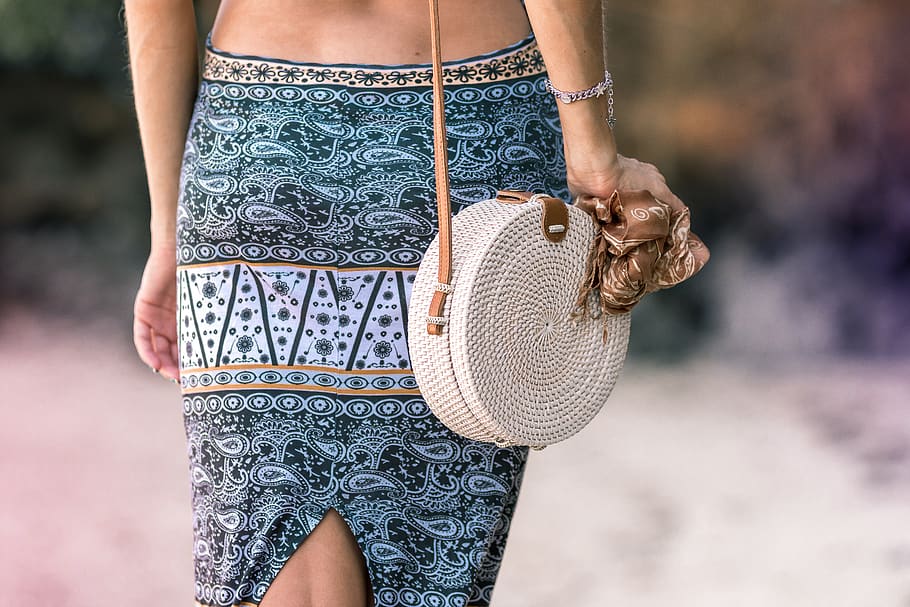 This look has been in fashion for a long time, especially for travelers, bikers, and hikers. It is also a flexible and trendy accessory that can go with different outfits and occasions. Taylor Swift is a celebrity who utilizes this style of crossbody bag frequently.
Her influence has contributed to the rising popularity of this look, demonstrating its versatility with various types of outfits. You can wear this style of crossbody bag for various occasions:
Casual Outings
Formal Occasions
Sporty Activities
Music Festivals or Concerts
Back of Your Body
You can put your crossbody bag at the back of your body to keep your stuff safe and out of sight. This position allows you to go around without worrying about smacking anything. All you have to do is move the bag around your body until it rests on your back. Now, check that the strap is not tangled and goes across your chest.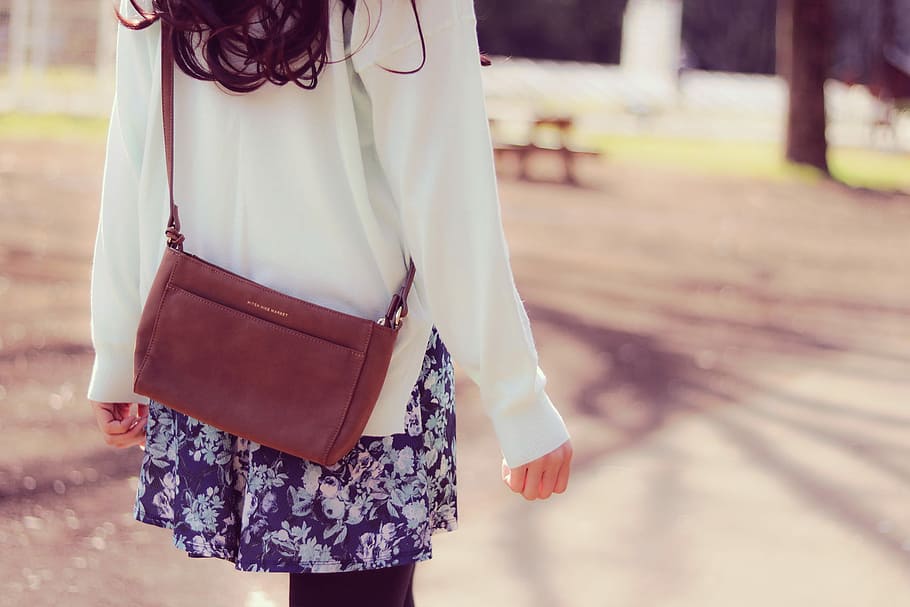 Even though many celebrities have tried this look, Meghan Markle ranks among the best. The ensemble showcased her impeccable fashion sense as she rocked a radiant coral dress proving the crossbody bag's versatility. You can explore this crossbody bag fashion on the following occasions:
Traveling
Crowded Events
Outdoor Activities
Formal Occasions
Waist Level
Try wearing your crossbody bag at waist level to achieve a fashionable look. You can proudly display your bag and access it easily by adjusting the straps to hang just above one of your hips. Whenever you need your belongings you can retrieve them quickly.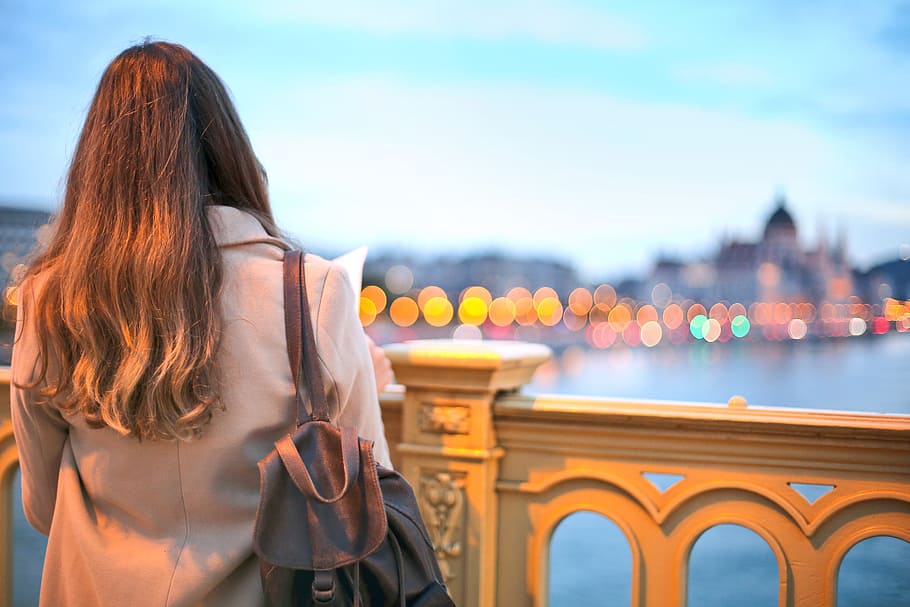 You'll find plenty of crossbody bags with adjustable straps in various places such as department stores, bag shops, online stores, or thrift shops. Explore and take your time to find a bag that not only matches your taste but also fits your budget and meets your needs.
Taking inspiration from the celebrity Kendall Jenner, you can confidently embrace it too. Pair your chic and edgy outfits with crossbody bags at waist level just like Kendall does with her brown woven Prada, black leather Alexander Wang, or white quilted Chanel crossbody bags. You can wear this style for the following occasions:
Casual Outings
Shopping Trips
Everyday Fashion
Edgy and Chic Looks
Conclusion
Now that you have a complete guide to wearing a crossbody bag, it shouldn't be a problem to match it with either casual or formal wear. Keep in mind that pairing the right bag with different dresses can create stunning contrasts or harmonious looks. This adds flair to your ensemble. Experiment with chain straps, matching colors, or printed bags to showcase your unique style. We hope that the crossbody bag suits you well!
How to Wear a Crossbody Bag? - FAQs
Can I wear a crossbody bag with formal attire?
Yes, you can wear a crossbody bag with formal attire. Choose a chain strap crossbody bag to add a touch of elegance to your outfit.
How should I position the crossbody bag for different occasions?
For casual outings or daytime events, wearing the bag near your belly button or across your hips is convenient and stylish. For formal occasions or crowded events, you can wear the bag at the back of your body for added security and ease of movement.
Can I wear a crossbody bag with loose-fitting clothes?
Yes, a crossbody bag can complement loose-fitting clothes and add some shape and style to your outfit. Adjust the strap length to fit your body and preferences to achieve the desired look.
Can men wear crossbody bags, and how can they style them?
Yes, men can wear crossbody bags too! Men's crossbody bags often come in more masculine designs and colors.
How do I style a crossbody bag for a professional work setting?
To style a crossbody bag for a professional work setting, opt for a sleek and structured design that complements your work attire. Stick to neutral colors like black, brown, or navy for a sophisticated look.