Scotland is a popular tourist destination due to its gorgeous landscapes and centuries of history, yet it still retains an air of mystery. Northern Scotland's Highlands are home to some of the world's most breathtaking scenery, thanks to its mixture of rough rocky terrain and lush, verdant vegetation. However, despite the aesthetic beauty, there is still the worst time to visit Scotland.
The Worst Time to Visit Scotland
The months of December through February are the worst time to visit Scotland. Extreme cold and erratic temperatures make it unpleasant to spend time outside during this time of year.
Scotland's winters are notoriously harsh, with short days, long nights, and subzero temperatures. There is also a lot of rain in the nation at the moment. You should not come to Scotland in the winter unless you like the cold, the rain, and the gloom. As Scotland is exposed to the Atlantic, the island is subject to the full impact of any storms that develop over the water.
Not surprisingly, the worst of the precipitation is concentrated on the west coast of Scotland, where the ocean and the steep mountains of the Highlands act as a barrier. It seems to be the reason that the east of Scotland would have far less precipitation than the west.
Changing one's plan is a lot better option than losing out on Scotland's west coast and its entire splendor. Light rain is nothing to be alarmed about, and most outside activities may still be carried out.
Problems Caused by the Weather
Being wet and chilly is never enjoyable. There is a high likelihood of both in Scotland, particularly if you want to go hiking in the highlands or explore one of the isles. Bring whatever makes you comfortable, whether that is a raincoat and pants, a hat and gloves, a pair of thick socks, a small towel, or anything else your heart desires.
When it starts to rain during a city break like Glasgow or Edinburgh, you may duck into a warm coffee shop, but in smaller seaside towns, you may not have that luxury.
Furthermore, many establishments and tourist spots shut down for the season, leaving travelers with fewer places to spend their time. Therefore, the Scottish winter is not the best time to visit if sightseeing is high on your list of priorities.
Wet and icy roads are one of winter's many travel obstacles. Icy roads make driving hazardous in Scotland, and inclement weather may cause airline cancellations and delays. Besides, many famous spots might be closed due to snow. Scotland has snow or sleet falling on 38.1 days on average. To sum up, if you want to visit Scotland during the winter, you can expect some disruptions to your plans.
Suggested Reading: 5 Stunning Bays In Wales You Never Knew Existed
Most Expensive Time to Visit Scotland
In general, lodging, transportation, and other related costs rise from March 14 to June 5 and in October, reaching their apex from June 6 to September 30 and December 13 to December 24 during the busy season. The majority of tourists have their vacations in July and August, meaning that you will also have to contend with increased rates, crowded beaches, and a lack of available lodgings.
If you wish to visit Scotland with the hope of attending an outdoor event, you may want to do so during these months. This assumes that two persons will be sharing the expenses.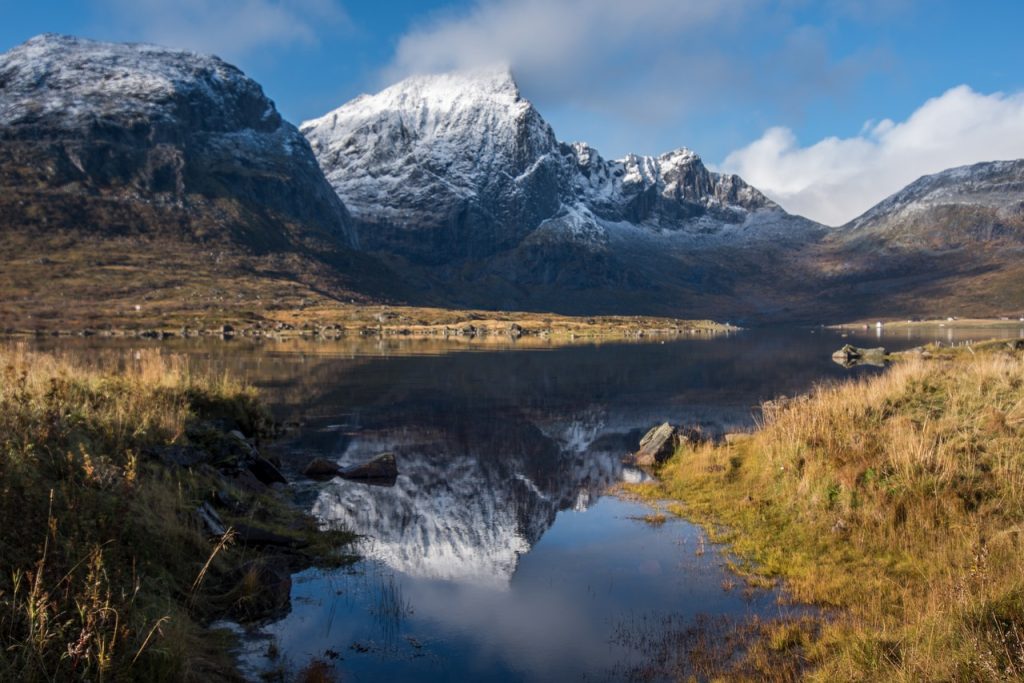 You should expect £20 a night per person charges on lodging, and between £40 and £50 if you are staying somewhere in the middle of the price range and between £75 and £100 if you are splurging.
The daily rate for renting a vehicle is about £30 on average which varies by the type of vehicle you plan to rent out.
There will be a daily surcharge of £20 if you fill up less often than every three days, or a daily surcharge of £10 if you are traveling with a companion.
Most Crowded Time in Scotland: The Worst Months
The most crowded time in Scotland are the months of July and August so if you are not a fan of crowds, better miss out. Why? Because some of the most popular events take place during these months.
Edinburgh Festival Fringe: This is the world's largest arts festival and takes place in Edinburgh throughout August. It features thousands of performances, including theater, comedy, dance, music, and more, attracting artists and visitors from around the globe.
Edinburgh International Festival: Coinciding with the Edinburgh Festival Fringe, the Edinburgh International Festival showcases high-quality performing arts, including classical music, opera, theater, and dance. It features renowned international artists and takes place in various venues across the city.
The Royal Edinburgh Military Tattoo: Held annually on the esplanade of Edinburgh Castle during August, this iconic event presents a spectacular display of music, dance, and precision military performances by the British Armed Forces and international military bands.
Cowal Highland Gathering: Taking place in Dunoon, Argyll, in August, this is one of the largest Highland Games events in Scotland. It includes traditional Scottish sports competitions like caber tossing, Highland dancing, piping, and more, along with live music and entertainment.
Room Occupancy Issue
To add more to it, Edinburgh offers more than 40 hotels that are rated as either four or five stars, while the city itself has more than 10,000 hotel rooms. However, due to the city's high demand during peak times, these spots fill up quickly and often. This has resulted in Edinburgh's hotel occupancy rates consistently ranking among Europe's highest.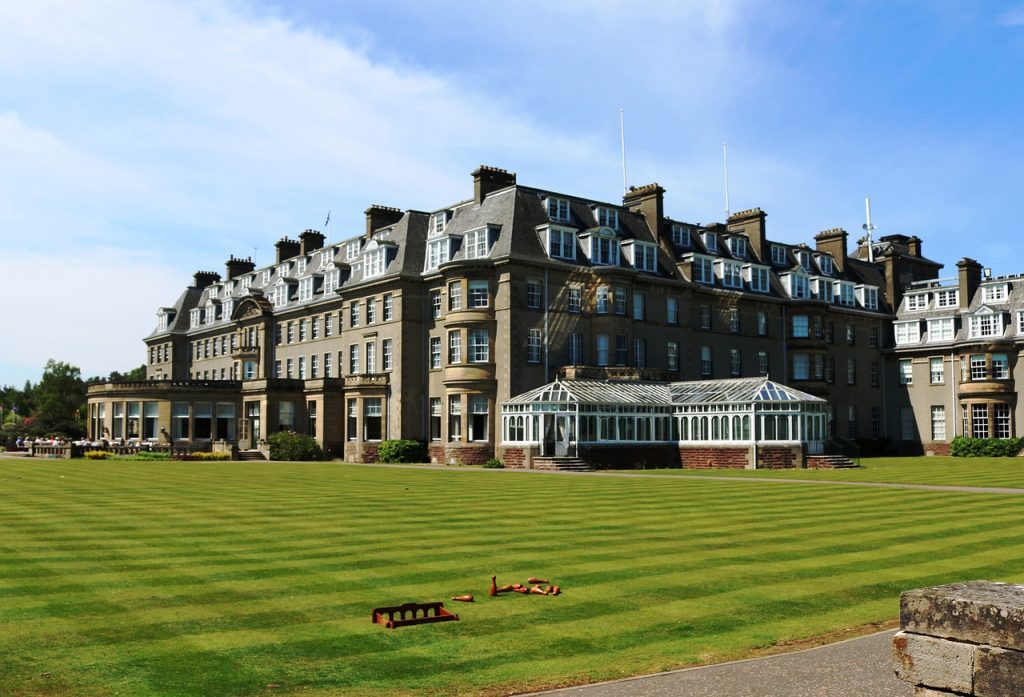 Edinburgh's occupancy rates (with an annual average of about 80%) are second only to London's in the United Kingdom. Hotels in Edinburgh had average occupancy rates of 90% or greater between July and September of last year.
Although tourists flock to Scotland during the summer months (June–August), Scotland is a popular vacation spot all year round. Summer is peak season because of the pleasant weather, longer days, and plenty of outdoor events and celebrations.
Shoulder season (months before and after the summer season) travel is popular as well. The months of June through August, known as "Scotland's Summer," are also its busiest for visitors. The higher average temperatures of 15–17 °C (59–63 °F) are a major draw for tourists. More hours of daylight mean more opportunities to participate in fun events and festivals. You can read the report on International Tourism Performance in 2021.
Editor's Pick: 10 Mesmerizing Beaches Near Birmingham UK
Buggy Season in Scotland: Not the Right Time to Visit
Midges are a problem when visiting Scotland in the summer season. The wingspan of a typical midge is just 1-2 mm. They feed on animal and human blood because they require it to live. In the summer, midges are a nuisance in moist, forested places. You can stay away from standing water, go to higher ground, use a midge repellent, cover exposed skin, and use a midge head net.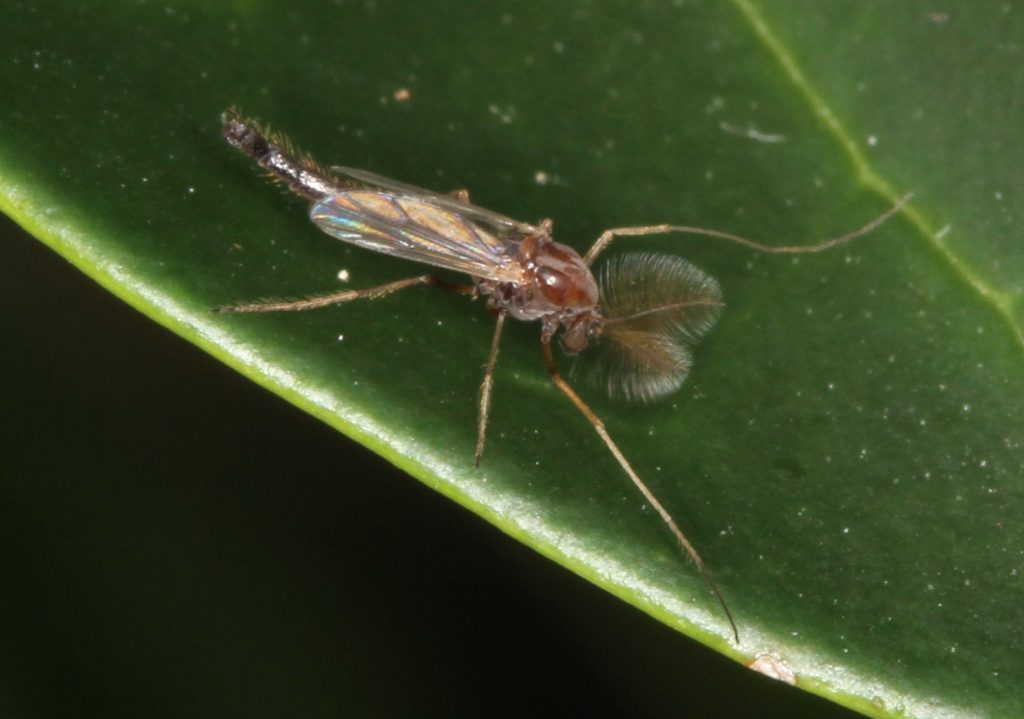 This fantastic piece of clothing is made out of a supple black mesh and secured with a drawstring. You can protect your head and neck without sacrificing mobility or convenience, thanks to our lightweight and simple design.
Aloe Vera gel can be used as a remedy for bites caused by midges. Aloe Vera's vitamin and mineral content makes it effective in reducing inflammation, redness, and itching. In addition, it will hasten the recovery time of the bite.
Is it Safe to Visit Scotland?
As a foreign visitor, you may feel relatively secure in Scotland. Very little violent crime occurs (524 crimes per 10,000), and when it does, it is amongst hooligan-like, mostly unarmed gangs in the city's inner neighborhoods and has no effect on tourists. Even if the rate of petty crime is lower than in other European cities, you should still be careful with your possessions and take safety measures.
When is the Worst Time to Visit Scotland: Opinion by Hopdes Team
Zalah visited Scotland and is of the opinion that "Between the months of December and February, Scotland is at its worst. Winters in Scotland are dreary and chilly, and the days are too short. In addition, many tourist hotspots shut down for the season, leaving travelers with fewer alternatives for fun. However, springtime has pleasant temperatures and fewer tourists than the summer season. The month of May also features a plethora of festivities".
Similarly, Umar Ali, our Chief-of-editor said, "I really regret choosing winter for our trip to Scotland. The cold and rain had put a damper on the trip, so we stayed dry and warm inside. Rain ruined our trip, and many attractions were closed, so we stayed at our hotel the whole day".
For Your Next Trip: The Ultimate Guide To Exploring Northern Lights
When to Visit Scotland: Month-by-Month Analysis
Let's evaluate each month when it comes to visiting Scotland and figure out what month that suits you the most.
January
Scotland's eastern regions have some of the country's coldest weather in January, with daily highs often below freezing. The Highlands and the surrounding mountains have received heavy snowfall.
February
Despite the milder temperature, February is still a frigid month with plenty of snowfall. Wildlife enthusiasts can see ducks, geese, and swans that have fled the harsher winter in Greenland find refuge in southern Scotland. In addition, the charming Snowdrop Festival takes place in Scotland every February.
March
The snow starts to melt in March at lower elevations in Scotland. Around the Hebrides and Orkney, regular ferry schedules often resume this month as well. Sometimes the weather is shockingly dry and sunny. Glasgow is in full festival swing in March, making it a great time to visit.
April
Slightly higher temperatures may be expected, while it will still be chilly in the mountains and snow will likely persist on the highest summits. April is usually the driest month. It is a beautiful time to take a train ride through the Highlands, as the springtime foliage provides a picturesque view.
May
In May, small ship cruises off the west coast to look for marine creatures get underway, and midges may be a bit of a nuisance. Highland Games are held from May through September, so if you have ever wanted to witness a caber flung by a guy in a kilt, now's your chance.
June
By June, most of the snow has melted, and the trees and flowers of spring may finally come into their own. For those who like being outside, June is maybe the ideal month to visit Scotland. The climate in Scotland is mild and agreeable.
July
Scotland's summer season has officially arrived, with average highs of 66 degrees Fahrenheit. Even while the Inner Hebrides become more crowded in July, those who take a trip to the more remote Outer Hebrides may still enjoy peace and quiet.
Related: Spend a Perfect Day at These Amusing Beaches in Cornwall
August
Deer, red squirrels, pine martens, and eagles may all be tracked with the use of hides and expert guides in Scotland's rural areas during the month of August, when the animals are at their most active. This makes it a popular time for wildlife lovers.
September
Scotland has its most rainfall and coldest temperatures in September. Even though classes have resumed, this is still a popular season for vacations and other trips.
October
At the end of October, the vibrant fall foliage reaches its spectacular best, and the weather is usually chilly and somewhat drier than in September. In certain cases, hotels and other tourist attractions shut down at the end of the month.
November
In November, Scotland has somewhat chilly temperatures, especially in the north and east. November is often the month that sees the first snowfall and the gradual disappearance of any remaining autumn foliage. Some hotels and restaurants in Scotland, as well as some of the country's most prominent tourist sites, close for the winter from around late October or early November until about Easter.
December
In December, the days are the shortest and the nights are the longest. This month has a low chance of precipitation and often has bright, sunny skies.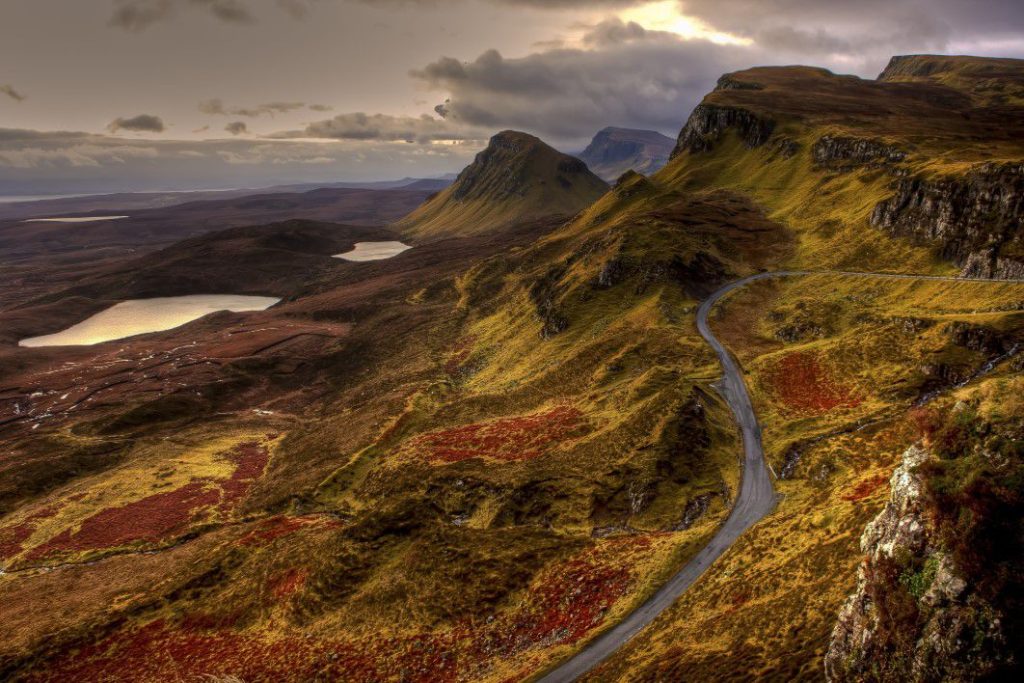 Conclusion
The Scottish winter is by far the worst season to visit the country. The weather is notoriously fickle, and it is not uncommon to have to contend with a combination of snow, sleet, and rain. You will not have as much time to take in the sights because of the shorter days. You should also pack for the winter if you want to go hiking or climbing.
Visiting Scotland in the dead of winter is not recommended; spring or summer is the best time to go.
Worst Time to Visit Scotland - FAQs
Why is winter considered the worst time to visit Scotland?
Winter in Scotland is characterized by cold temperatures, shorter daylight hours, and a higher chance of rain, snow, and strong winds. The weather can be harsh and unpredictable, making outdoor activities and sightseeing less enjoyable.
Is there a better time to visit Scotland instead?
Many travelers find that the months of May to September offer more favorable weather conditions and longer daylight hours, making it an ideal time to explore Scotland. This period is considered the peak tourist season, with milder temperatures and a wider range of activities and attractions available.
Are there any advantages to visiting Scotland during the winter?
One advantage of visiting Scotland during the winter is the potential for breathtaking winter landscapes, especially in the Highlands. Snow-capped mountains, frozen lochs, and serene winter scenery can offer a unique and picturesque experience for travelers.