If you're searching for a breathtaking beach getaway, then don't look anywhere else than Birmingham, UK. This city boasts some of the most exciting and beautiful beaches in the country, and there's something for everyone to enjoy. From secluded coves to bustling coastal towns, here are ten mesmerizing beaches near Birmingham UK that are sure to make a splash. Let's explore it together!
Also, check out These Amusing Beaches in Cornwall!
Weston-Super-Mare Beach
View Website
Get Directions
PERFECT FOR: Those who love beautiful sightseeing along with swimming, fishing donkey riding, and much more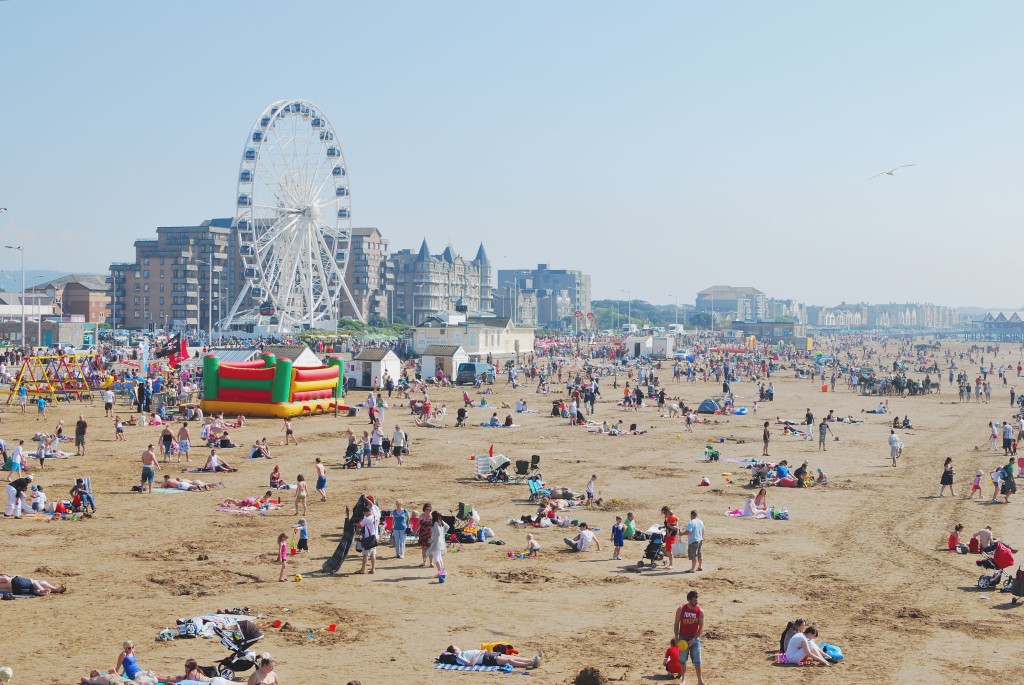 Distance from Birmingham: 105 miles; the journey takes 1 hour 50mins. The nearest significant beach to Birmingham, Weston-super-Mare, provides all the charming British seaside imagery that a hopelessly landlocked Brummie could want.
Penny slot amusements and sticks of rock vie for attention while also offering one UK's longest natural stretches along its gentle arcing promenade, which runs parallel just north/south through town. It has been described as "the longest sandy beach in the United Kingdom," with miles upon golden sand to create your castle!
Just down this stretch, you'll find many more exquisite gems like Brean Down National Wildlife Harbor, where fisherman brings their catches right into town, Weston has lots of places to grab traditional seaside fish & chips, candy floss, donuts, and ice cream.
There are many conventional seaside occupations, such as donkey and children's rides at The Grand Pier, located offshore. You can also enjoy Beachfront rental properties like an iconic Tropicana Lido or rent paddle boats during the summer months!
Distance from Birmingham is 117 miles, and the journey takes 2 hours 37 mins. Tywyn Beach is a great place to visit if you're searching to get away from Birmingham's hustle and bustle. It's only a short drive away, and the journey is worth it.
Tywyn beach is a beautiful sandy beach located in the seaside town of Tywyn in Gwynedd, Wales. This beach is a great place to unwind and enjoy the breathtaking views of the coastline.
Tywyn beach is also popular for surfing, body boarding, and other water sports. Tywyn Beach is next to the picturesque village of Aberdovey, making it the perfect place to spend a day by the sea.
The Wales Coastal Path recently opened and went through Tywyn. There are great views of Cardigan Bay, Snowdonia, and the Cambrian Mountains from different walks around Tywyn.
Parking areas, ice-cream shops, public toilets, a small children's paddling pool, a recreation ground with tennis courts, and a Victorian Slipway Pub are some of the facilities available to visitors.
Aberystwyth Beach
View Website
Get Directions
PERFECT FOR: Those who love walking, sunbathing and windsurfing, and taking in the scenery
The distance from Birmingham is 124 miles, and the journey takes 3 hours- Aberystwyth Beach is a beautiful sandy beach located in Aberystwyth, Wales.
Aberystwyth is a popular tourist destination, and the beach is one of the main attractions. Aberystwyth Beach is well known for its stunning views and its wide range of activities. Visitors can enjoy walking, sunbathing, and windsurfing.
The beach is also great for relaxing and taking in the scenery. Aberystwyth Beach is one of the most popular beaches in Wales and is definitely worth a visit.
The beachfront in Aberystwyth is quieter and great for walking or sitting in the sun. The beach is sheltered sand and shingle beach in the middle of Cardigan Bay, between the castle and the harbor breakwater.
Beach essentials like ice cream, bars, and cafes are available across the road. The views from the beach are excellent, with the cliff railway to the north and Royal Pier to the south.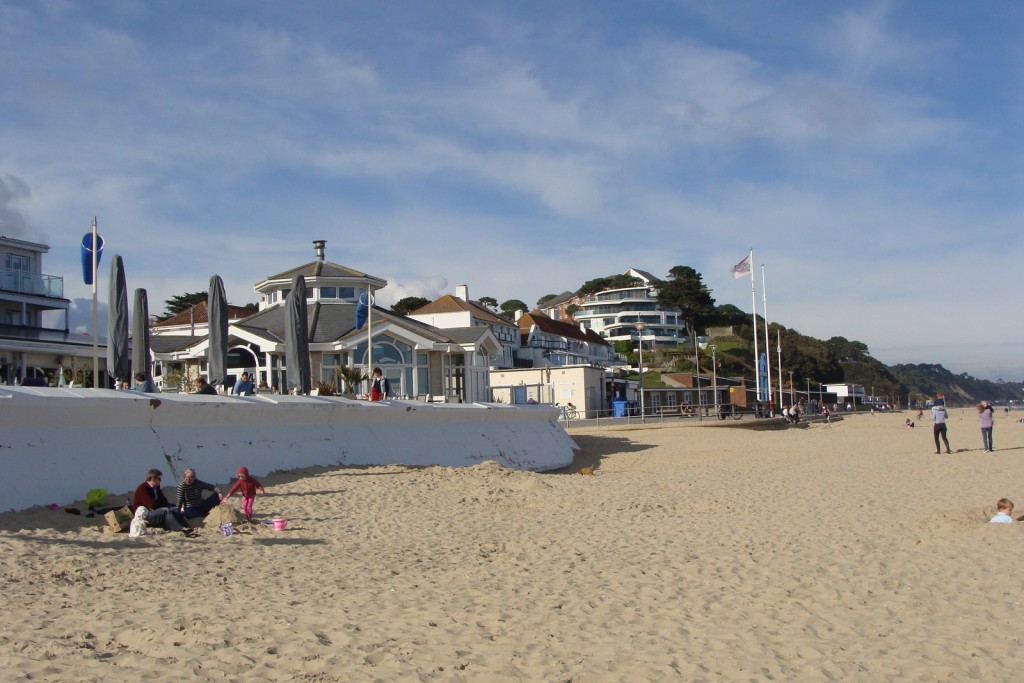 Shore Road beach or Poole beach is next to Sandbanks Beach in Poole, Dorset. BH13 7PJ. It is 176 miles away from Birmingham and the journey takes 3 hours and 6 mins.
Poole Beach is a lovely sandy beach on the south coast of England, located in a busy Poole, Dorset. Poole beaches have been awarded the prestigious Blue Flag award for their high water quality standards, safety, and facilities.
Poole Harbour is a stunning natural harbor that protects Poole beaches from the harsh weather conditions of the English Channel. It makes Poole Harbour one of Europe's largest and busiest recreational areas.
The average Poole beachgoer can enjoy over seven miles of coastline, with two main beaches stretching from Bournemouth to Sandbanks. Poole Beach is well known for its golden sands, crystal-clear waters, and beautiful views.
The beach is perfect for swimming, sunbathing, windsurfing, sailing, and much more! Poole Beach is definitely the place to be if you want a fun-filled day by the sea.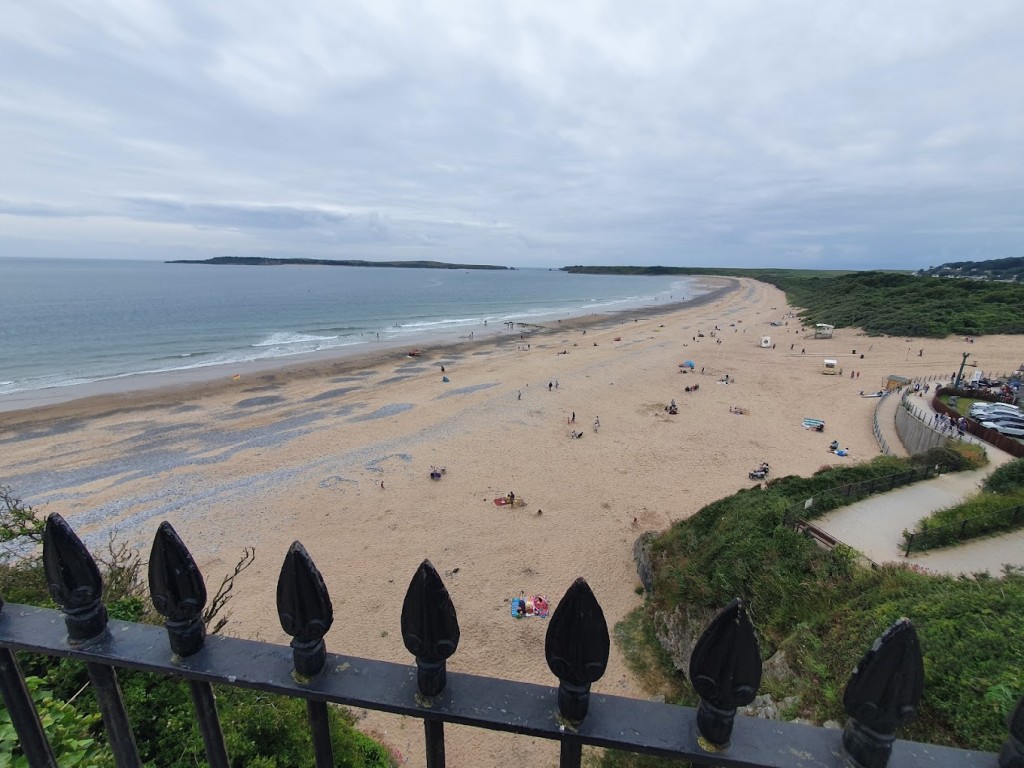 Distance from Birmingham: 194 miles; the journey takes 3 hours 45mins – Tenby South Beach is the perfect place to relax and enjoy Wales's natural beauty.
With a wide range of amenities nearby, it's easy to spend a whole day at the beach. And with stunning views of Caldey Island, dunes, and Giltar Point, you're guaranteed a memorable experience.
If you're fond of adventure, there are plenty of opportunities to explore the dramatic rocks and cliffs. Tenby South Beach is the perfect spot for a summer day out, whether you want to sunbathe, swim, or take a walk along the beach.
When the tide goes out, the beach joins up with Castle beach to create a new stretch of simply stunning coastline. You can relax and take in the scenery while listening to the waves crashing against the shore
Distance from Birmingham: 124 miles; the journey takes 2 hours and 6 mins- The Rhyl Central beach is a beautiful sandy beach situated in the heart of the town, having stunning sea views. The beach is perfect for relaxing and enjoying the sunshine, with plenty of space for paddling, swimming, and sunbathing.
There are also several rock pools to explore, and the nearby promenade is perfect for a stroll. Rhyl beach is worth a visit, whether you're looking to relax or explore.
It has an extensive tidal range and gently slopes from the low tide mark to the high tide area. The promenade at Rhyl provides cyclists with access to National Cycle Route 5. There are many attractions in Rhyl, including shops, cafes, pubs, and donkey rides on the beach.
The award-winning Blue Flag beach is a jewel of the South Wales coastline. It is 126 miles away from Birmingham and if you are traveling from Birmingham then the journey will approximately take 2 hours 14 mins. Whitmore Bay has plenty of recreational activities for beachgoers of all ages. From swimming and sunbathing to strolling along the boardwalk or participating in watersports, there's truly something for everyone here.
Fishing is popular at the beach, and there are several spots where anglers can try their luck catching a variety of fish, including bass, cod, flounders, and mackerels.
Kayaking is another great way to explore this breathtaking area while enjoying time on the water. There are also several restaurants and bars near the beach, so you can grab a bite to eat or drink after a long day in the sun.
Whitmore Bay Beach is renowned for its natural beauty. The white sand stretches into an inviting turquoise sea that sparkles in the sunshine.
The horizon is dotted with yachts, fishing boats, and other vessels against a backdrop of lush green hills that border the bay area. It's easy to see why this scenic spot has become so popular with tourists over the years!
Blackpool Beach, Lancashire
View Website
Get Directions
PERFECT FOR: Those who love kite surfing, body boarding, paddle boarding, and other water sports
This 8-mile stretch of golden sand is perfect for sunbathing or just taking in the views. It is at the distance of 125 miles from Birmingham and the journey takes 2 hours and 2 mins. Blackpool Beach is one of Britain's most popular coastal holiday destinations.
It's also ideal for swimming and surfing, thanks to its sheltered waters and gentle waves. The beach is divided into two sections: north and south. The north section has many amenities, such as toilets and showers, while the south is more peaceful and secluded. Both are perfect spots to watch the sunset over the Irish Sea!
From kite surfing to body boarding and paddle boarding, there's something here for everyone. From top tourist spots like Madame Tussauds ,Wax Museum to family-friendly parks like Stanley Park with its beautiful gardens and lake, there's plenty to do when your time on the beach ends.
There are also numerous shops, restaurants, and pubs nearby where you can find all kinds of local delicacies or traditional British fare.
Berrow Beach
View Website
Get Directions
PERFECT FOR: Those who love sightseeing like rock pools filled with marine life and dramatic sandstone cliffs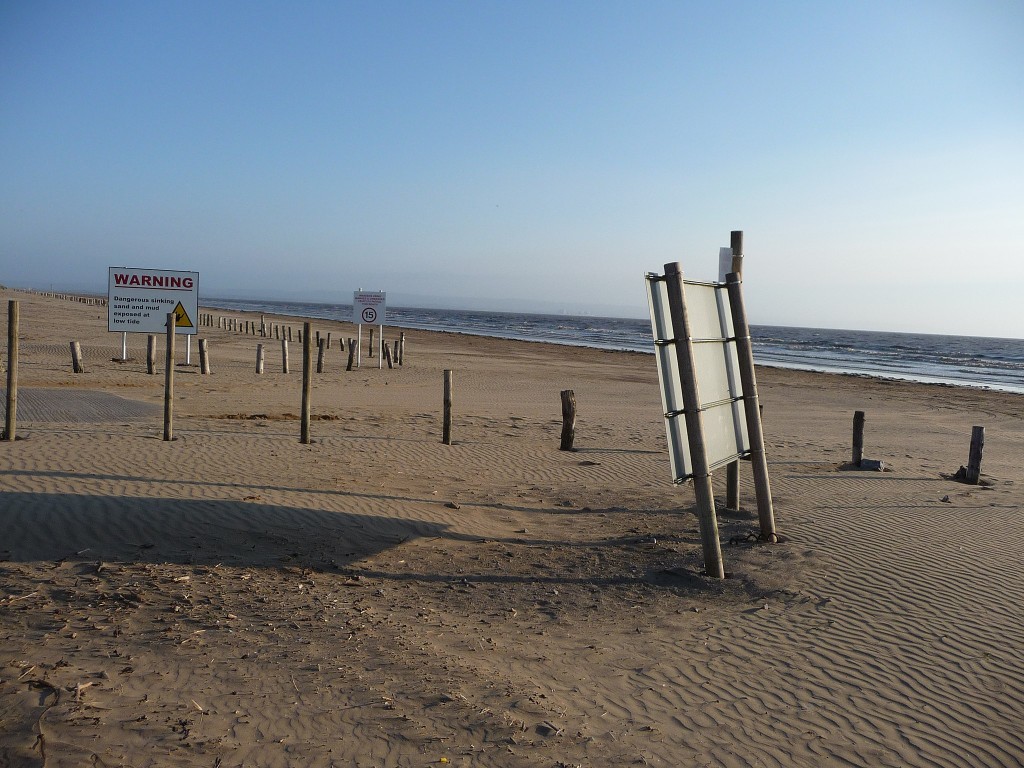 Distance from Birmingham: 112 miles; the journey takes 2 hours 6mins. Berrow Beach stretches for nearly two miles along the Somerset coast, and it's known for its clean and sandy shoreline. It is a beautiful long beach ideal for dog walks and open.
The beach is situated within an area called Burnham-on-Sea, and it's bordered by two small villages—Berrow and Brean Down—which offer plenty of opportunities to explore. Along the beach, you can find plenty of rock pools filled with marine life and dramatic sandstone cliffs perfect for sightseeing.
There are acres of dunes to explore and several areas around the beach where bird watching is popular. Visitors can also take advantage of sailing, windsurfing, fishing, and more! If you want to stay dry during your visit, plenty of cafes and restaurants nearby offer delicious food and drinks throughout the day.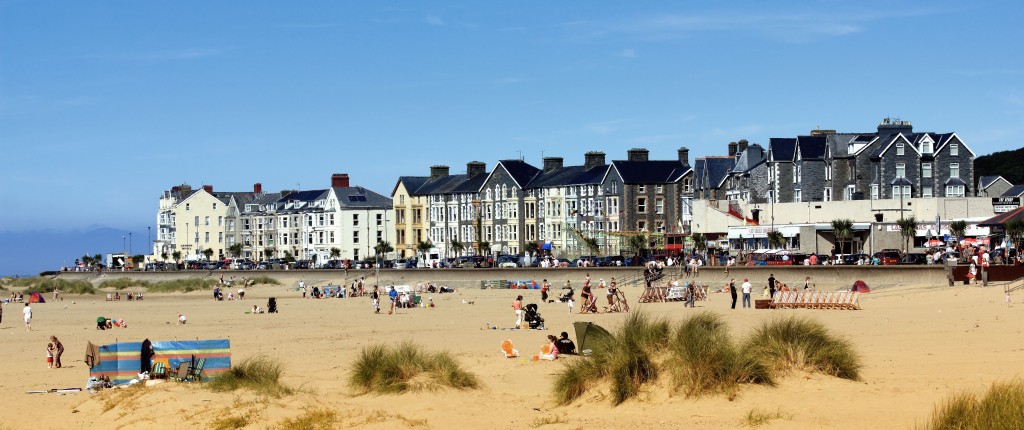 Barmouth is a fantastic beach with crystal-clear water and stunning mountain views. I'm sure you'll be captivated by its beauty when you step onto the sands at Barmouth Beach. Framed by lush green hills and glittering blue waters, this beach promises a unique experience with every visit.
You can enjoy the breathtaking scenery from the shore or from one of the many boats available to hire in the area. The beach is 113 miles far away from Birmingham and hence if anyone of you wants to travel from Birmingham to this beach then it will probably takes 2 hours 27 mins.
If you're looking for an action-packed day out, look no further than Barmouth Beach! Visitors can participate in rock climbing, mountain biking, and kayaking activities. There are also plenty of opportunities to explore the local wildlife, including seals, dolphins, and the sea. Isn't it so great?
Things To Consider Before Going To The Beach
There are certain things to consider before going to the beach.
Check the weather forecast —When planning a trip to the beach, there are a few things to consider. First, check the weather forecast to see if there is a chance of severe weather. If so, it's best to reschedule your trip or choose a different location.

Be aware of the tides — Tides can vary dramatically depending on the season and the moon cycle, so it's essential to know when high tide will be before heading to the beach. Otherwise, you may find yourself stuck in the mud when the wave comes in.
Pack plenty of sunscreen and water — The heat or the sun can be intense at the beach, so protecting yourself from sunburn is essential. And since you'll be spending a lot of time outdoors, staying hydrated is also essential. By following these simple tips, you can ensure that your trip to the beach is safe and enjoyable.
How Do We Pick Our Recommendations
We are a group of experienced writers and travelers who love to travel the world and show you the real yet best places. Well, our process for selecting the beaches near Birmingham was to consider various factors. One factor was the location. We also thought about the Amenities and activities near the beaches. Finally, we visited each and every beach and gathered the best possible information about it. Apart from this, we also take reviews of the beaches from different people out on respective beaches to see what people had to say about their experiences.
Conclusion
Whether you're searching for a place to relax or an adventure-filled getaway, you'll find it at one of these ten mesmerizing beaches near Birmingham, UK. So pack your sunscreen and swimsuit and get ready to make some memories at one of these stunning coastal spots. Happy picnic!
10 Mesmerizing beaches near Birmingham UK - FAQs
What beach is closest to Birmingham?
The closest beach to Birmingham is Weston-super-Mare. It is 105 miles away from Birmingham.
Are there alligators on these beaches?
No, It's so rare to see alligators on Alabama beaches.
Is Aberystwyth beach dog friendly?
Yes, dogs are permitted on the beach between the slipway and the harbor all year.
Can you swim at Barmouth beach?
Barmouth beach allows you to swim and do other water activities like fishing.
How long is South beach in Tenby?
Tenby South Beach stretches for two miles between St Catherine's Island and Giltar Point.