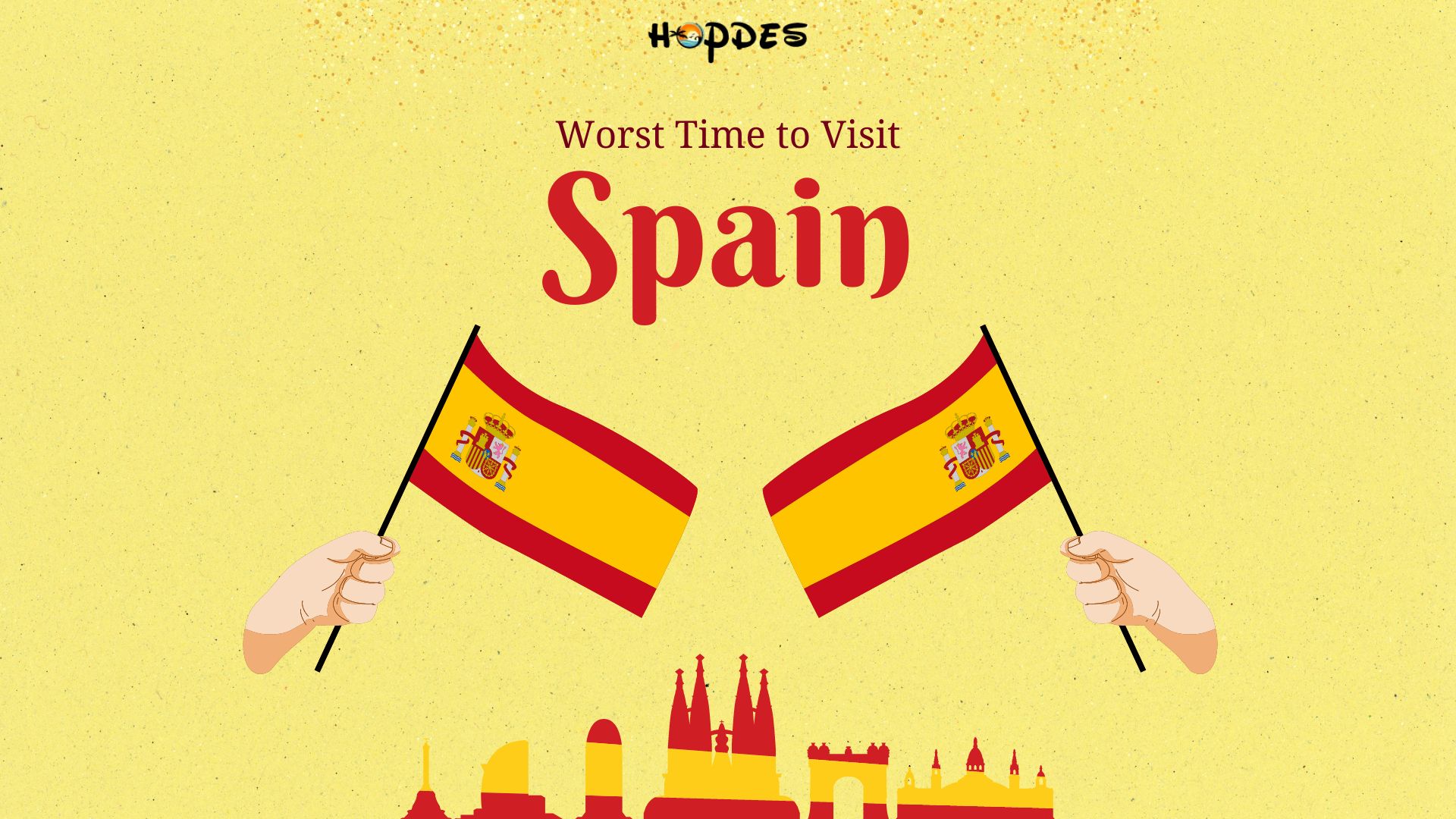 Spain is a nation of varied topography, deep historical roots, and lively cultural traditions. Spain is a fantastic vacation destination since it caters to a wide variety of interests.
Most of the year in Spain is pleasant since the country has a Mediterranean climate. However, regional and seasonal differences in the weather may be rather dramatic.
However, if you want to make the most of your time in Spain, the summer season is the time you should try to avoid and is often considered the worst time to visit Spain!
The Worst Time to Go to Spain
The summer period (June through August) is the worst time to visit Spain. Picture yourself standing in long queues under the blazing sun, waiting to enter iconic attractions like the Sagrada Familia or the Alhambra.
Once you finally get inside, you might find yourself jostling for space as you navigate through the hordes of visitors.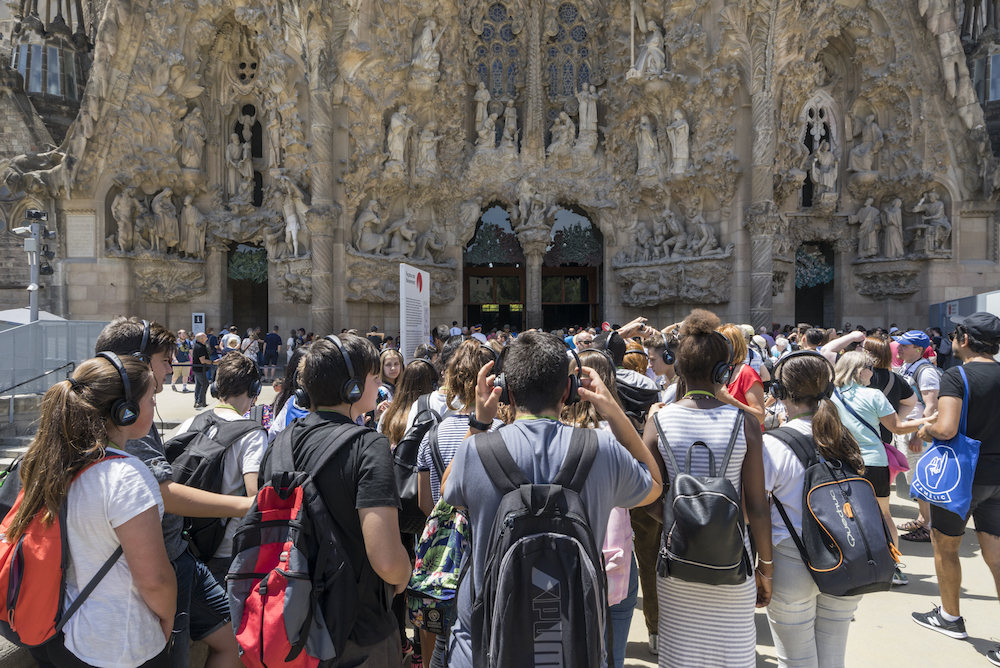 For one, the weather is rather different in different parts of Spain due to the country's size and the diversity of its climates. In addition, seasonal differences are seen in the number of visitors visiting various locations in Spain.
Prices for lodging and transportation tend to rise as well during this time. It's no wonder that finding suitable accommodations can be like searching for an oasis in the desert.
How Does Weather Decide the Worst Time to Visit Spain?
The months of July and August are often the warmest in Spain, making it difficult to enjoy outdoor activities if you intend to spend most of your time in Mallorca, Ibiza, or one of the Costas.
Especially in the interior, it may become rather hot, with temperatures often exceeding 40 degrees Celsius (104 degrees Fahrenheit).
Heat exhausts those who are not used to it, and they will search for any reason to avoid venturing out of the cool inside of their homes. Visit Spain in the spring or autumn when temps are milder unless you like the scorching sun.
Why Summer is the Worst Time to Visit Spain?
Since most Spaniards take a two-week vacation in August, the summer months are often slow for businesses. The majority of Spanish companies shut for the whole month of August.
As a result, many of the landmarks that make a trip to Spain worthwhile are closed, and the ones that are open are swamped with visitors.
Overcrowding at attractions, eateries, streets, and public transportation means you can count on lengthy wait times. For this reason, August is not the best time to visit Spain. A large number of people are seen at any one time.
During the peak summer months, it is difficult to fully appreciate everything that Spain has to offer since so many people go to the country's most famous tourist sites like Barcelona, Madrid, and the Costa del Sol.
Many tourist destinations cannot handle the influx of visitors, so they restrict access to things like national parks and hiking trails in addition to popular attractions like palaces and cathedrals.
Even if you reach there early in the morning, you were shocked to discover hundreds of vehicles already there, all planning on doing the same hike.
The culture of Spain is rich and permeates every aspect of life there. However, this tradition takes a backseat in the summer when many Spaniards leave the cities to avoid the heat.
Recommended Reading: Worst Time to Visit Bali – Which Months to Avoid
Precautions to Take if You Are Visiting Spain in Summer
Summer is the worst time to go to Spain, but if you find yourself in this unfortunate position, there are some precautions you can take to make sure your vacation is as pleasant and safe as possible.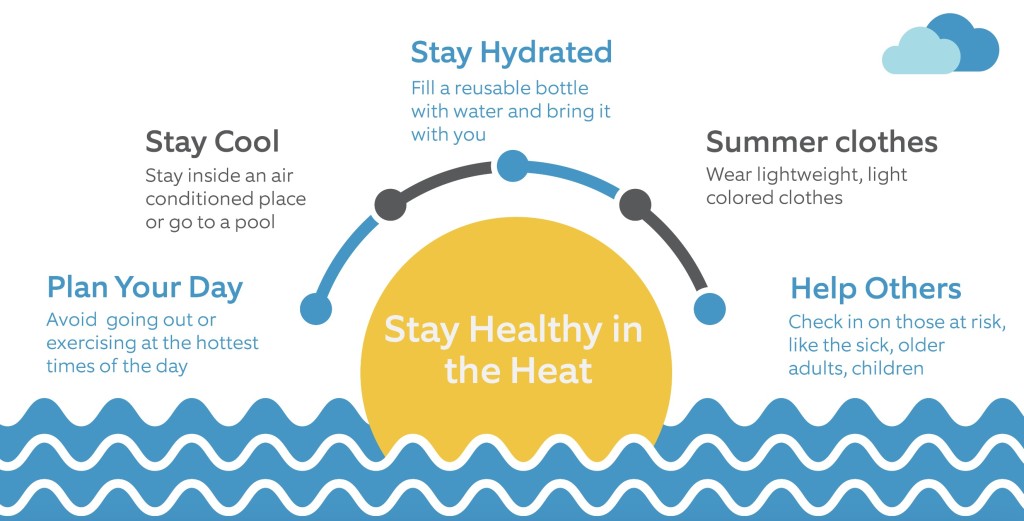 Staying hydrated is essential in the scorching summer heat of Spain, where temperatures often exceed 30 degrees Celsius. Make water your primary beverage and stay away from sugary and alcoholic drinks. Take frequent rests in the shade and bring a refillable water bottle if you intend on being outside for a while.
It is highly recommended that you use sunscreen while in Spain due to the intense sunlight. If you are going to be exercising or swimming, you should reapply sunscreen every few hours.
Wearing loose, breathable clothes like cotton can help you remain cool in Spain's summer heat. Keep cool by avoiding dark hues and choosing textiles that allow air to circulate easily.
Due to the hot, dry weather, wildfires are a real threat in Spain throughout the summer months. Keep yourself apprised of the situation on the ground, and do not go into regions where flames are raging. If you smell smoke or see flames, get out of there and get somewhere safe.
When is Spain the Most Expensive to Visit?
The high cost of lodging is one of the main reasons why tourists avoid traveling to Spain during the summer months. The majority of places to stay will be booked solid and expensive if you do not plan ahead of time (by which we mean months in advance).
In popular tourist destinations such as Barcelona, Madrid, and the coastal regions, average hotel prices can significantly increase during the summer months. Expect to pay around €150-€200 ($160 – $210) per night for a mid-range hotel, while luxury hotels can easily surpass €300 ($321 )per night.
Eating out in restaurants and cafes can be relatively costly during the peak season, especially in popular tourist areas. Prices for meals can range from €15-€30 ($16-32) per person for a mid-range restaurant, excluding drinks.
If you are planning a cheap vacation to Spain, you should not expect to spend less than €1,025 ($1,100) for a week in a tiny apartment for two people. It is the same with renting a vehicle. In general, prices are "higher" during peak season.
Editor's Pick: Worst Time to Visit Maldives
When is the Worst Time to Visit Spain: According to Hopdes Team
Hopdes board member Umar Ali visited Spain during the Summer of last year. He told me, "Tourists and locals alike swarm to Spain during the summer months. We had to alter our itinerary and skip many tourist hotspots since they were all too crowded. It was an awful experience to visit Spain in Summer".
Sara Anwar said, "I now know one thing for sure: I will never again visit Spain during the summer. Summertime prices and crowds make it unfavorable."
When to Visit Spain: Month-by-Month Analysis
Explore this monthly analysis of Spain and determine which one is the right time for you to visit with your friends and family!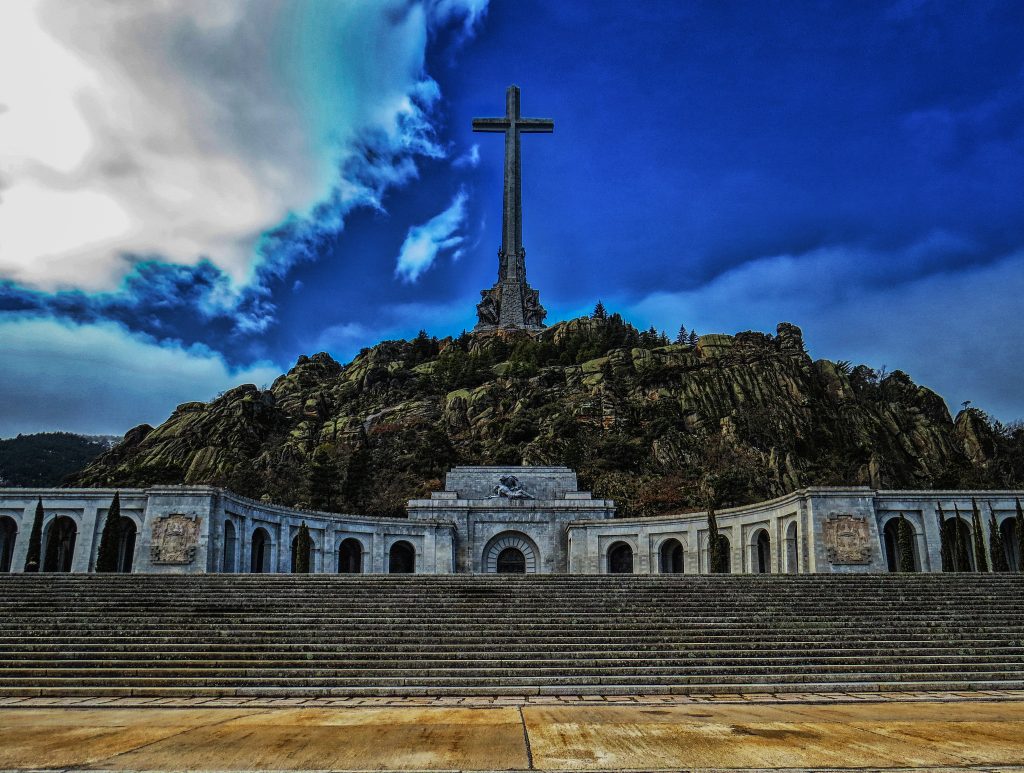 January
January is the absolute height of Spain's offseason. Even though it is cold outside, it is really a good time to visit since there are not as many people there.
Hotels and other forms of lodging offer better rates in January due to the lower demand. In January, the Sierra Nevada Mountains are inviting for winter sports like skiing and snowboarding or cozy fireside tapas.
Take advantage of the quieter streets and shorter queues at popular attractions like the Alhambra in Granada or the Park Güell in Barcelona.
Explore the charming white-washed villages of Andalusia, such as Ronda or Mijas, without the crowds, and savor authentic local cuisine.
Attend the Three Kings Parade (Cabalgata de Reyes) on January 5th, a lively procession where children receive gifts from the Three Wise Men.
February
Temperatures are still rather chilly in February, particularly in Madrid and other northern towns like Bilbao and Galicia. Carnival, marking the beginning of Lent, is well known to take place in February.
Huge celebrations may be seen in Cadiz and the Canary Islands, but events like this can be found all around Spain.
Immerse yourself in the vibrant Carnival celebrations of Santa Cruz de Tenerife, one of the biggest and most colorful in Spain, with dazzling costumes and lively street parties.
Experience the Basque Country's unique take on Carnival with the Zubieta Alarde, a traditional event that showcases local folklore and historical reenactments.
Indulge in the culinary delights of San Sebastian during the annual Pintxos Championship, where you can taste the region's famous Basque-style tapas.
March
Unpredictability characterizes the Spanish climate in March. Blooming flowers, budding trees, and periodic downpours all mark the arrival of spring.
The Las Fallas Festival, held in Valencia for a whole week this month, is one of the country's most popular tourist attractions.
Witness the awe-inspiring spectacle of the Las Fallas Festival in Valencia, featuring enormous papier-mâché sculptures, fireworks, parades, and the traditional "La Cremà" ceremony.
Explore the stunning landscapes of Andalusia's Sierra de Grazalema Natural Park, where the arrival of spring brings colorful wildflowers and ideal hiking conditions.
Celebrate the Easter season by attending the processions and religious ceremonies in cities like Seville or Malaga, experiencing the rich cultural heritage and devotion of Spain.
April
In April, Spaniards begin flocking to the coast, and restaurant patios gradually fill up with hungry customers eager to enjoy the first warm evenings of the season outside.
The pleasant temperatures and clear skies of April make it a popular month for extreme sports like mountain biking, rock climbing, quad excursions, and helicopter rides.
Visit the Costa Brava in April to enjoy its beautiful beaches and charming coastal towns before the peak summer season, when the region becomes more crowded.
Discover the breathtaking landscapes of the Picos de Europa National Park in northern Spain, where April offers ideal conditions for hiking, wildlife spotting, and scenic drives.
Attend the Feria de Sevilla, one of Spain's most renowned fairs, where flamenco music, traditional costumes, and delicious food create an unforgettable cultural experience.
May
The weather in May is just amazing. You will get warm and bright, sunny days with milder nights, excellent for city strolls or walks along the beach.
The month of May is arguably most known for is the commencement of bullfighting season.
Explore the historic city of Cordoba during the Festival of the Patios, when locals open their beautifully adorned courtyards to the public, showcasing vibrant flowers and traditional architecture.
Take part in the Wine Battle of Haro in the Rioja region, where participants douse each other with red wine during a playful celebration of the region's renowned vineyards.
Attend the Feria de Jerez, a world-famous flamenco and equestrian fair in Jerez de la Frontera, where you can witness thrilling horse shows, traditional music, and dance performances.
June – July
In June, temperatures typically range from around 77 to 90 degrees Fahrenheit.
Attractions like museums, churches, and even the beach will see a considerable increase in visitors around this time. The best time to make a reservation is well in advance of the high season before prices increase dramatically.
In July, the whole nation is swarmed by tapas-eating visitors from the northernmost tip to the southernmost.
Additionally, this is the warmest season of the year.
Since daytime highs often range from 80 to 100 degrees Fahrenheit, residents of interior communities often go to the shore in search of cooler temperatures and more scenic vistas.
Pro Tip: Avoid visiting during these months as they are considered the worst time to visit Spain.
August – September
In August, the islands and coast of Spain tend to be more crowded than inland cities like Seville, Madrid, and Granada because of the extreme heat and dryness.
La Tomatina, essentially a massive tomato brawl involving thousands of people, is the most well-known August celebration. Mark your calendars for the final Wednesday of August to attend this annual event in Buñol.
Besides, some of Spain's greatest wines are harvested in September, making it an ideal time to visit vineyards and sample the newest vintage.
Get yourself to the San Sebastian Film Festival, also in September, to see movies, meet celebrities, and see the beautiful Basque region.
October
To avoid the extreme heat and cold of the summer and winter, respectively, interior towns like Madrid and Salamanca are best visited in October.
Hiking in October is great because the paths are filled with vibrant autumn foliage. The biggest flamenco festival in Spain, the Bienal de Flamenco, is held in Seville in October.
Take part in the Semana Cervantina festival in Alcalá de Henares, the birthplace of renowned writer Miguel de Cervantes, where the streets are transformed into a lively Renaissance-era setting.
Embark on a scenic road trip through the picturesque landscapes of the Basque Country's coastal villages, like Getaria or Lekeitio, and indulge in the region's famous seafood cuisine.
November – December
It is chilly and silent in November. Many people travel from all over the globe to attend such events as the International Sherry Festival in Jerez and the Madrid Jazz Festival in the month of November.
In November, Madrid hosts the fantastic Fiesta de La Almudena.
The December climate in Spain varies widely from region to region.
The whole nation celebrates Christmas in December. Imagine everywhere you walk being filled with joyful people, bright lights, and parties.
Explore the festive Christmas markets in cities like Barcelona or Madrid, where you can find unique crafts, traditional treats, and holiday decorations.
Tourists can witness the spectacular Christmas traditions of Catalonia, such as the famous Catalonia Christmas log (Caga Tió) or the living nativity scenes (pessebres vivents) that come to life in various towns and villages.
You can also celebrate New Year's Eve in Madrid's Puerta del Sol. Thousands of people gather to eat the traditional twelve grapes at midnight and welcome the new year with fireworks and festivities.
Conclusion
The Spanish summer is unbearably hot, making it the worst time to visit Spain.
If you want to take a trip to Spain but are worried about the heat, crowds, or cost, consider going in the spring or fall, when the weather is often more pleasant.
Next, you can read about Worst Time To Visit Philippines, Dubai, and New Mexico.
Worst Time to Visit Spain - FAQs
When is the worst time to visit Spain?
The worst time to visit Spain is typically during the peak summer months of July and August. These months experience extremely high temperatures, especially in inland cities and coastal areas, making it uncomfortable for outdoor activities and sightseeing. Additionally, popular tourist destinations tend to be overcrowded, resulting in long queues, higher prices, and limited availability of accommodations.
Are there any specific months to avoid visiting Spain?
If you prefer to avoid the crowds and high prices, it's best to avoid visiting Spain during major holidays and festivals such as Semana Santa (Holy Week) and the Feria de Abril in April, as well as during Christmas and New Year's. Additionally, the months of July and August should be avoided if you dislike intense heat and crowded tourist attractions.
What are the drawbacks of visiting Spain in winter?
While Spain's winter months (December to February) offer milder temperatures compared to northern Europe, certain regions, particularly in the north and central areas, can still experience cold and rainy weather. Many beach resorts and coastal towns may also have limited services and activities during the offseason, which could impact your travel experience.
Are there any specific areas or attractions to avoid during certain times?
During the summer months, popular coastal destinations like the Costa del Sol, Costa Brava, and Balearic Islands can become overcrowded and more expensive. It's also worth noting that major cities like Barcelona and Madrid may experience more tourists during holidays and events, leading to larger crowds at attractions and longer wait times.
Is there a time to avoid visiting Spain for budget travelers?
If you are traveling on a tight budget, it's best to avoid visiting Spain during the peak summer season, as prices for accommodations, flights, and attractions tend to be higher. Additionally, major events and festivals can also drive up costs. Consider visiting during the shoulder seasons of spring (April to May) and autumn (September to October) when the weather is pleasant.