We've covered nude beaches in Texas and Hawaii, previously. This time, we decided to head over to Virginia. While there isn't an official nude beach in Virginia, we've selected a few beaches where you can experience the freedom of going without attire.
Just be sure to read all the information about these places to make the most of your time and avoid any awkward situations by following a set of rules and etiquettes (we've mentioned them later). So, without further delay, let's get started.
Top 5 Nude Beaches in Virginia
We've chosen various locations for those interested in nudity, including Grandview Beach, Chic's Beach, White Tail Resort, American River, and Assateague Beach. Since preferences vary, read on to discover the one that aligns with your desires.
Let me introduce you to a charming, and calm Chic's Beach, also affectionately known as Chesapeake Beach. Here, you can relax in the lovely dunes, tranquil waters, and refreshing breeze.
But the real showstopper is that you can bring your four-legged friend along, as there are amiable dogs on the beach. For the best experience at this beach, consider planning your visit in September, particularly on weekdays.
Unique feature: A special thing about Chic's Beach is the incredible view it offers – you can see the Chesapeake Bay Bridge-Tunnel, which is the world's longest bay bridge tunnel. Moreover, the beach is bordered by dunes and marshes, making it a home for lots of wildlife.
Facilities: Chic's Beach provides nude beachgoers with a host of amenities for a comfortable visit, including loungers and umbrellas, a beachside restaurant, and essential facilities like changing rooms, showers, and toilets. During the season, you can enjoy peace of mind with the presence of a lifeguard ensuring safety along the shore.
Activities: The beach offers a number of activities, from exciting options like parasailing and jet-skiing to more relaxing pursuits such as sunbathing and snorkeling. You can also go fishing, take a boat ride, or explore the undersea world on a guided tour for a fun-filled day at this scenic destination.
Location and Accessibility: Chic's Beach is located in Virginia Beach, which is just 7.3 miles from Norfolk International Airport and roughly 12.8 miles from downtown Virginia Beach. You can also find great restaurants and bars nearby like Buoy 44 and HK on the Bay for food and drinks.
Price Range: The place is a free public beach, with no entrance or parking fees. If you decide to stay in a nearby hotel, expect to pay around $50-100 per night.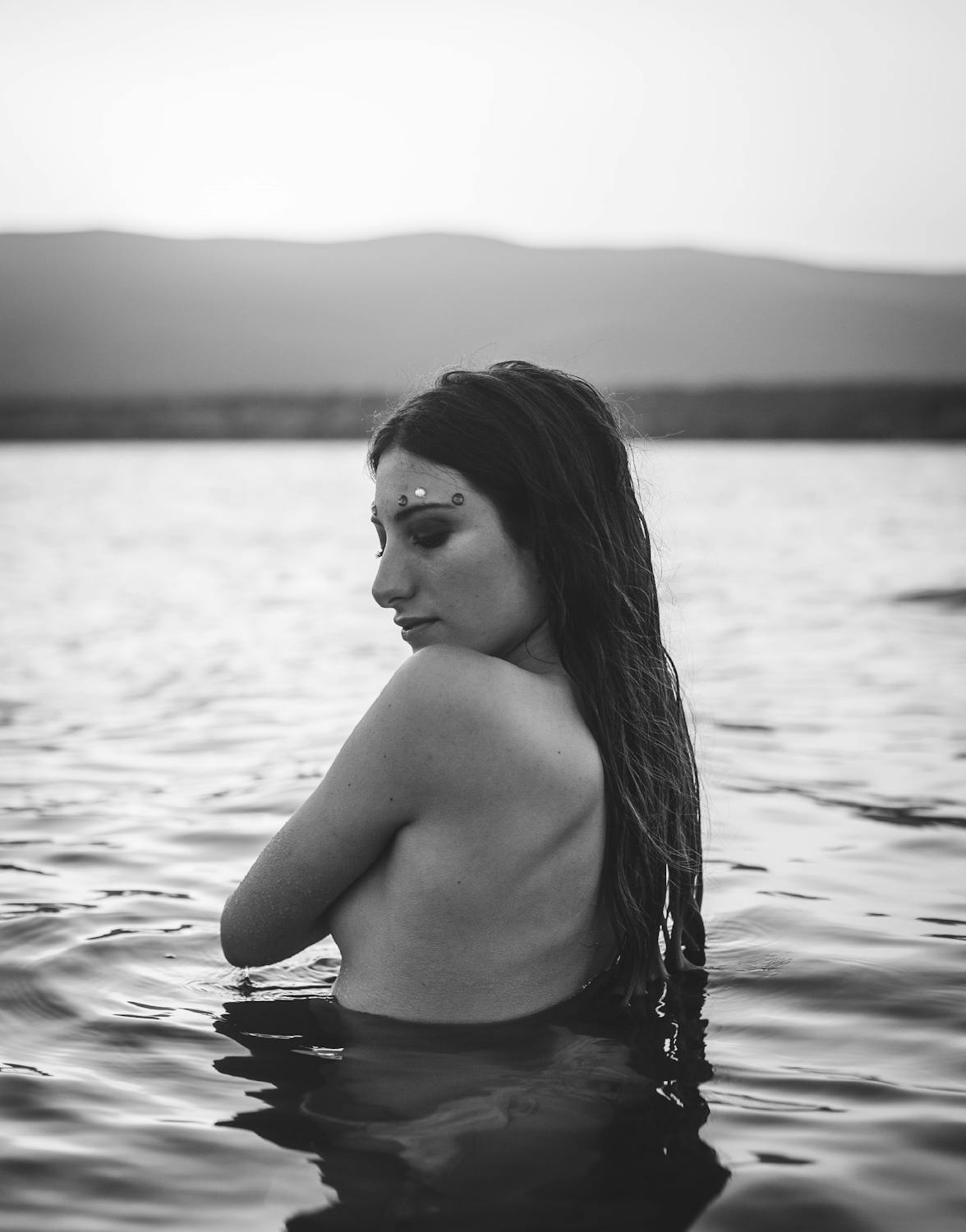 Assateague Beach is a mesmerizing natural wonder, which is preserved in its wild and untouched state. As a vital part of the Assateague Island National Seashore, this beach offers a unique exploration for those who cherish nature and the outdoors.
Further, it provides an amazing journey as you walk within unspoiled sandy shores and become part of the vast natural ecosystem found on the largest barrier island in the Middle Atlantic states. Beyond that, it stands as the best destination where both thrill-seekers and those in pursuit of knowledge can satisfy their passions to the fullest.
Unique feature: One of the special things about Assateague Beach is that it's home to wild ponies. These ponies are descendants of horses that came to the island a long time ago. Seeing these wild ponies will let you connect with nature and learn about the island's history in a fascinating way.
Facilities: Here, lifeguards are stationed in a specific area, which is typically where families with children tend to gather for added safety. You'll also find outdoor showers, restrooms, and changing stalls conveniently located near the parking area to enhance your beach experience. However, keep in consideration that parking spaces can fill up quickly due to the high number of visitors, so arriving early is advisable to secure a spot.
Activities: This beach holds a special place in the hearts of passionate hikers. It offers more than just thrilling experiences like kite flying, fishing, and surfing; it also unlocks a hypnotic network of trails. My exploration has taken me down the enchanting paths of the Woodland Trail, Bivalve Trail, and Swan Cove Trail.
Location: Assateague Beach can be found on Assateague Island, which you can access from either Virginia or Maryland. For an extended stay by this serene shoreline, there are a couple of renowned beach hotels to consider: One is Mansion House B&B (about 7.46 miles away), while the other is Roaming Ponies, Peaceful Waterfront (around 8.86 miles from the beach).
Price Range: Entering Assateague Beach on foot is free, but if you're arriving by vehicle, there's a $10 fee.
Suggested Reading: Top 9 Nude Beaches in Florida: Clothing Optional Hotspots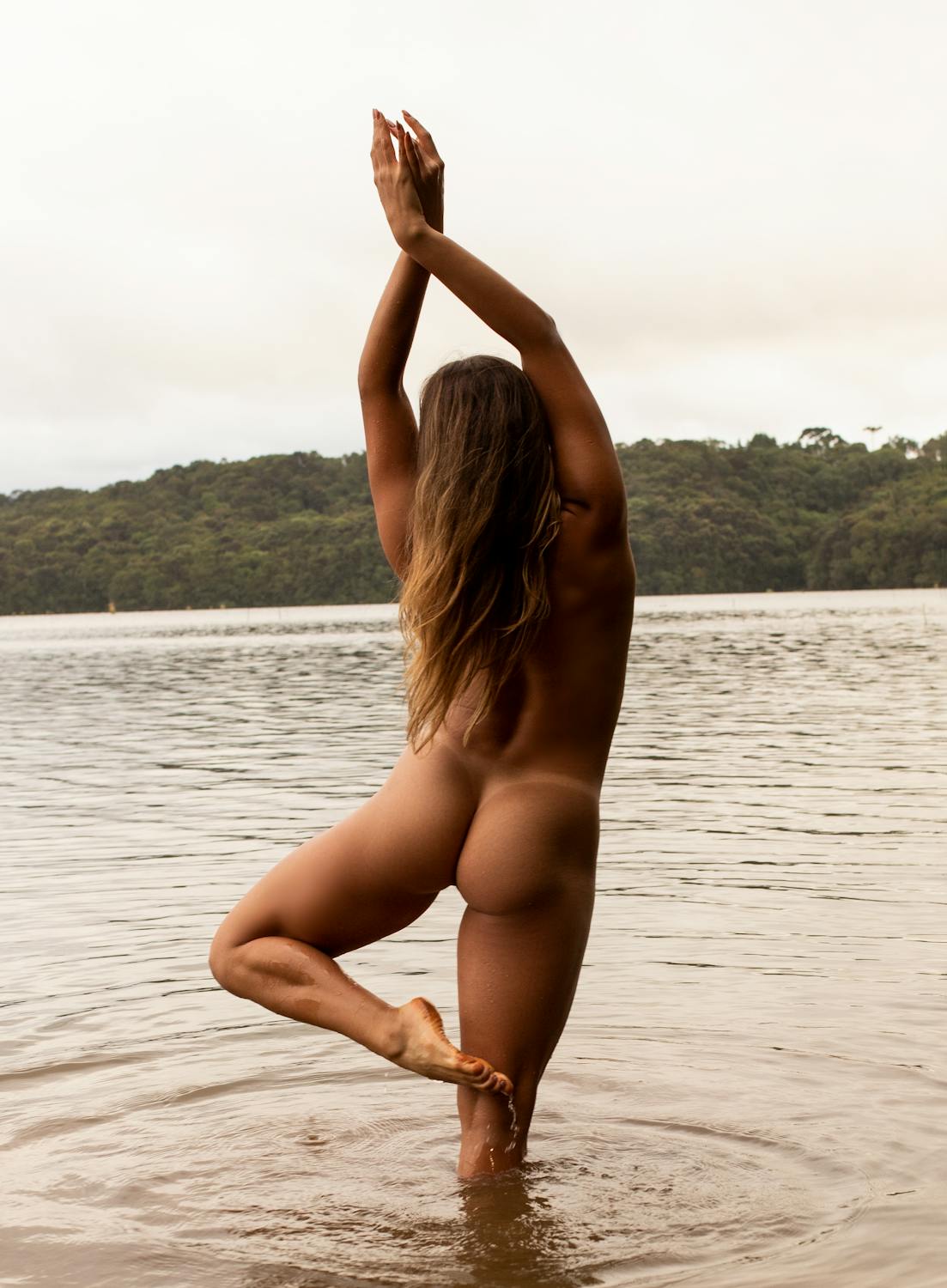 If you're a nude lover looking for relaxation, adventure, and learning all in one spot, the American River is your intended place. Beginning at Lake Tahoe, it flows through a stunning canyon, which provides fantastic fishing, exciting rapids, picturesque hikes, and historic sites.
It's even honored as Wild Trout Stream and Wild and Scenic River, underlining its cultural and ecological significance. Therefore, we deem this destination the top pick as it caters to all interests, whether you are into fishing, hiking, history, or simply want to soak up the beauty of nature.
Unique feature: If you have an interest in gold and its history, you're likely familiar with the significant California Gold Rush. The American River was the site where this historic event unfolded. Beyond its historical significance, it serves as a key water supply, a beloved recreational area, and home to a wide variety of wildlife species.
Facilities: While the beach doesn't directly offer facilities, visitors can enjoy two key locations that provide amenities. These include the Mineral Bar Campground, which has 18 designated sites with features like fire pits, picnic tables, and dry toilets. Additionally, the Stevens Trail delivers a hiking experience along with picnic areas, historical points of interest, and breathtaking river views.
Activities: Visiting the American River on the North Fork offers a plethora of activities for outdoor enthusiasts. The river's crystal-clear waters are perfect for whitewater rafting. If you're looking to cool off, you can enjoy swimming in the refreshing, pure, and clean waters. For those with a hint of adventure, recreational gold panning is a unique experience, allowing visitors to try their luck at finding gold specks in the river's gravel.
Location and Accessibility: The American River flows for about 30 miles in California. It starts in the Sierra Nevada mountains and flows until it meets the Sacramento River in downtown Sacramento. The adventure begins at various entryways with standout locations such as Stevens Trail, Colfax-Iowa Hill Bridge, and Euchre Bar, beckoning you to explore its scenic course.
Price Range: You'll need to budget about $12 for parking. Bring your own snacks, or keep some amount for spending on food as well.
What if I told you there's a place where you can shed your inhibitions, bask in the sun, savor mouthwatering cuisine, and have a comfy bed to rest after a fun day of aquatic adventures? It may seem too good to be true, but White Tail Resort transforms this dream into a reality. They have lots of planned events, so there's always something to do. Plus, you'll meet people of all shapes, sizes, ages, and genders who are welcoming and friendly.
My colleagues, Ann and her husband John, have been visiting for 3 years, and most of their trips are just day visits as they live nearby. Here, you're in for a delight with a spacious outdoor pool and a year-round open indoor pool. There's also an indoor hot tub big enough for a dozen people.
Unique feature: When selecting a destination for a clothing-optional experience, finding mental peace is often a concern. The fear of being exposed can be daunting. However, this resort offers a solution – it's recognized as the sole family nudist resort in Virginia. Its clothing-optional policy grants guests the freedom to relish the resort in their chosen state of comfort.
Facilities: At this place, an abundance of amenities will welcome you. Starting with lodging options, you will find RV and tent sites, cabins, and park models. When it comes to dining, you'll have access to both a snack bar and a restaurant. Furthermore, the place features a chapel, laundry room, clubhouse, and convenience store. To stay connected with social media, you'll have access to free Wi-Fi.
Activities: People who love adventure and games are in for a treat with a wide range of activities. It doesn't matter how old you are; there's something fun for everyone, from hot tubbing, swimming, volleyball, and tennis, to pickleball. And if you're looking for entertainment, there's live music, themed events, and dancing to keep you busy.
Location and Accessibility: The resort is situated in lovely Southampton County. A popular nearby attraction is Boykin's Tavern, located approximately 7.4 miles from the resort. For travelers needing airport access, Newport News-Williamsburg Airport is a convenient 26-minute drive, while Norfolk International Airport is around 35 minutes away.
Price Range: Accommodation costs differ based on the lodging type and the duration of your stay. For instance, a cabin rental for members is priced at $52 per night during weekdays and $62 per night on weekends.
For all brave solo travelers and those yearning for a peaceful place to be without clothes, Grandview is where you want to go. I've personally ventured to this place five times, and it's always pleasantly uncrowded. This grants me the perfect opportunity to relish the pure sands, the soothing waves, and a treasure trove of seashells.
Over its vast 578 acres, it envelops you in the beauty of lush marshes, amazing woodlands, and the historic grace of a lighthouse – perfect for taking great Instagram photos. However, just remember one thing: avoid August if you don't want to deal with biting flies that might bother you. But any other time of the year is fantastic!
Unique Feature: The carefully constructed dunes from the 2000s, the shallow waters, the natural materials carried ashore by the tides, small waves, and the tidal inlet all come together to create an exceptional and idyllic setting for enjoying the sun.
Facilities: At this beach, you'll find a free parking lot near the entrance to the road. Nonetheless, there aren't any lodging options or spots to purchase drinks on-site, so it's a good idea to bring your own. In the summer months, you can also enjoy the peace of mind of knowing that lifeguards are on duty during the day for your safety.
Activities: It's an ideal spot for a peaceful picnic or a scenic hike along the coast. If you're feeling active, you can go for a coastal run, taking in the fresh sea breeze as you exercise. For a more relaxed experience, a sunset stroll is perfect for savoring the scenic vistas. Nature enthusiasts and adventurers might also spot various species of crabs, birds, and seafaring vessels.
Location and Accessibility: Grandview Beach is situated in the Virginia region, which is about 114.2 kilometers away from Richmond's city center. If you're craving for dining options nearby, you can visit County Grill & Smokehouse (4.59 miles away) or The Deadrise (5.69 miles away).
Price Range: While access to the beach is free, your expenses during your visit, (including transportation, parking, food, drinks, and other items) may amount to approximately $50 to $100.
Rules and Etiquettes for Nude Beaches in Virginia
Visitors to nude beaches in Virginia should adhere to a few important rules to ensure a pleasant experience for everyone.
Maintain a considerate noise level; avoid loud music and shouting.
Bring dogs during specified hours. This varies beach-by-beach so check the relevant information before heading.
Respect the privacy and property of nearby residents; don't use their yards or driveways for parking or restrooms.
Prohibited items on the beach include alcohol, glass, fires, and charcoal grills, which are strictly not allowed at any time.
It's natural to take a quick look, but don't stare or make others feel uneasy (especially when they are unclothed). Treat others as you would want to be treated.
Keep in mind that nudity is not legal in Virginia, and getting caught could result in fines or legal consequences. It's advisable to sunbathe discreetly and respectfully.
It's a good idea to bring clothing or a cover-up with you in case you need to dress up quickly.
Nudity isn't comfortable for everyone, and some people may take offense or find it inappropriate. It's important to be considerate of the feelings and viewpoints of others sharing the river and avoid forcing nudity upon them.
Some areas, like the pool, hot tub, sauna, and indoor recreation building, require nudity at all times.
It's recommended to carry a towel and use it as a courteous and hygienic measure when sitting on furniture.
Editor's Pick: 10 Alluring Nude Beaches in Australia That You'll Love
Conclusion
We hope you find our selection of clothing-optional beaches, which include Chic's Beach, White Tail Resort, American River, Assateague Beach, and Grandview Beach, intriguing. These locations are highly regarded by those interested in nudity. However, please be mindful to wear clothing when entering these areas. It's important to respect the designated nude zones and not disrobe in areas where nudity is strictly prohibited. Engaging in intentional exposure in restricted areas can result in legal consequences, including a 12-month jail sentence and a $2,500 fine.
Read Next: Make the Most of Your Visit: 7 Fun Things to Do in Luray Virginia
Nude Beaches In Virginia - FAQs
Is nudity legal at these nude beaches in Virginia?
No, nudity is not legal in Virginia, so visitors to these beaches should be cautious and adhere to any designated clothing-optional areas. Engaging in intentional exposure in restricted areas can result in legal consequences.
Can I bring my dog to these nude beaches?
Some beaches, like Chic's Beach, allow dogs during specific hours, such as before 10 am and after 6 pm in the summer.
What activities can I engage in at these nude beaches?
These beaches offer a diverse range of activities, from sunbathing and swimming to hiking and fishing. For instance, at White Tail Resort, you can enjoy aquatic adventures like swimming, volleyball, and even live music events.