Luray, Virginia, with a population of fewer than 5,000 and just around 90 miles / 90 minutes from Washington, D.C., is an easy getaway for a weekend or a midweek break. Luray, Virginia, may not seem like it has much at first glance, but if you look deeper, you will find plenty of exciting and entertaining opportunities. After being to several states in the United States, we headed over to the pretty place called Luray. In case you find yourself with a little more time on your hands, you might even take a day trip to Luray to take advantage of some of the attractions there.
Enjoy These Fun Things to do in Luray, VA
This town offers a wide variety of recreational opportunities, beautiful sites, cultural heritage, and natural preserves thanks to its location at the foot of the Blue Ridge Mountains and along the banks of the winding Shenandoah River. Luray has a wide variety of activities to choose from, whether you are in the mood for extreme excitement or profound calm. These are some of the top attractions in Luray, Virginia, as suggested by our travel team.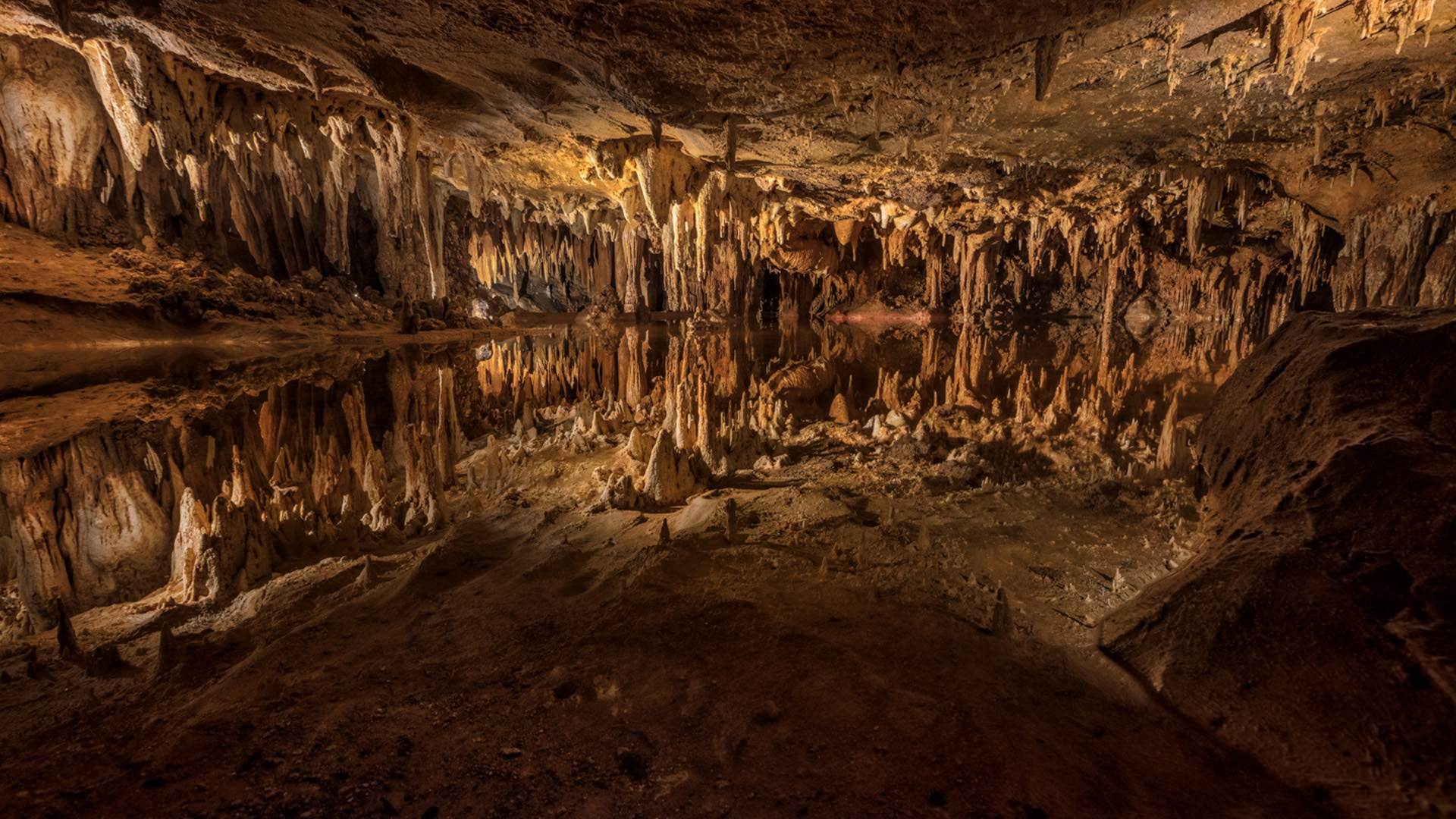 The Luray Caverns, a National Natural Landmark covering 99 acres and discovered by five local men in 1878, are an absolute must for any visitor to the town of Luray, Virginia. Tours to Luray Caverns, the biggest caverns on the East Coast of the United States, will take you through tunnels with 10-story-high ceilings and reveal massive stone formations and other natural marvels at every turn. It is advised that visitors take advantage of the guided tours offered through the building's clean, bright hallways. It is located at 101 Cave Hill Rd, Luray, VA 22835.
Go on a tour of the enormous rooms that include towering stone columns, shimmering drapes, and crystal-clear ponds. The Luray Caverns are home to the biggest underground lake ever discovered and several examples of calcite, a crystalline type of limestone.
In addition, Giant's Hall is home to the highest column, which at 47 feet is one of the tallest and most magnificent structures in all of Luray Caverns. An organ from the 1950s can be found in a room aptly titled "The Cathedral," where marriages and other rituals take place. In addition to its imposing stone columns and glistening draperies, the palace also has crystalline ponds and many varieties of limestone (or "calcite" for short). The price of an adult ticket is $32 and the price for a youngster aged 6 to 12 is $16. Children under 6 are admitted free.
The caverns include a wide variety of mineral formations; if you tear off a piece of one of these structures, you will be punished. At the end of the trip, visitors may throw money into a wishing well. One of the delights of a visit to the Luray Caverns is the "magical symphony" performed by the Great Stalacpipe Organ. It breathes new life into the whole building!
Recommended Reading: 10 Awesome Things To Do in Strawberry AZ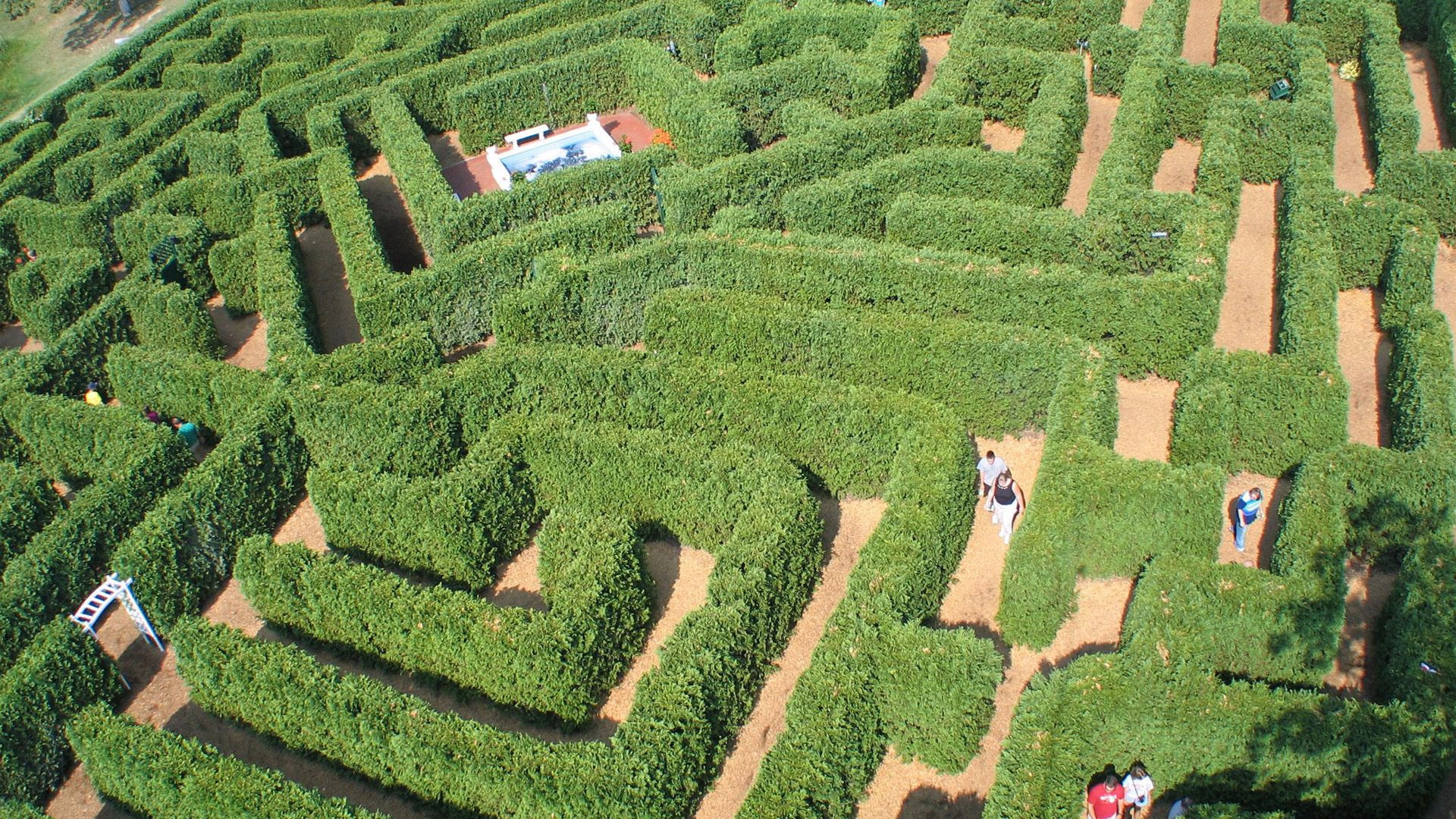 If you are looking for the biggest and most visited hedge maze in the Mid-Atlantic region, go no further than Luray Caverns' Garden Maze! Prepare to be challenged and disoriented by the maze of over 1,500 evergreen hedges that make up the walkways. Wheelchair users can also explore the Garden Maze freely, and the path is also wide enough for strollers. Its address is 100 Cave Hill Rd, Luray, VA 22835
To get to the center of the labyrinth and learn its secret, you will have to go through a variety of tricky passages. If you want to solve the maze's main puzzle, you need to try to find the hidden targets dotted throughout it. As you make your way through the maze, you will encounter features including a fountain, a hidden passage, and a watchtower.
To solve the puzzle and uncover the secret, you will need a lot of talent. To answer the maze's central riddle, you must seek certain targets at various points. Purchase your tickets by the following pricing:
Adults pay $10.
Children's Price: $7 (Ages 6 – 12)
If there are 20 people at your party or more
Price: $6.00 for adults
Children's Price: $4.50 (12 & under)
There is a gift store close by that sells all sorts of maze-related items to challenge your logic and problem-solving abilities.
A trip to Luray Zoo is ideal for families, but animal lovers of any age will also enjoy exploring the park and learning about species new to them. Mark and Christine Kilby have amassed a menagerie of injured animals, most of which they have rescued from shelters or from families who just no longer wanted them. Porcupines, monkeys, lemurs, and other birds and reptiles are just some of the animals that call this little zoo home. Its address is 1087 US Highway 211 West, Luray, Virginia 22835.
In addition to exploring on your own, you can also join Mark, the zookeeper and proprietor, for a guided tour of the facility on the Discovery Tour. You can even interact with and feed some of the animals. You can sign up for a zoo membership that has several benefits if you are willing to visit more than once each year.
For adults, the ticket price is $12 (ages 13-55)
The price for those aged 56 and over is $11
For children (ages 3-12) – $6
Toddlers and babies are free
You can pick up some mementos at the gift store on your way out. If you would want to contribute to the effort to save wild animals and get them back into the wild, you may do so by donating.
Related: 8 Must Things To Do At Mount Shasta
At the Shenandoah Heritage Village, visitors can step back in time and learn about the fascinating history of the Shenandoah Valley. Your exciting journey can begin at the Luray Valley Museum, where you can see fascinating Native American artifacts from as far back as the 1920s. After that, keep going so that you can see the historic structures in the valley. The Elk Run Dunkard Meeting House, the Bell House, and others are among the most well-known of these structures. It is located at 100 Cave Hill Rd, Luray, VA 22835.
Shenandoah Heritage Village, spread out across 7 acres, will transport you back in time to the 19th-century countryside. Travel back in time to 1835 and view the residence of the area's first Delegate to the Virginia General Assembly, or travel to the area's first school, the Hamburg Regular School, established specifically for pupils of African descent.
On the same plot of ground where the first Shenk Farm House was constructed in 1876, the family has been farming successfully for many years. Shenandoah Heritage Village entry is included with the price of a basic admission ticket to Luray Caverns.
There is a wall at the Elk Run Dunkard Church where Union and Confederate troops have signed in real life. For anyone interested in learning more about the past of Luray, a trip to the museum is a must.
At Darkwood Manor, all of the terrifying events and scenes occur within the context of completely made-up tales. It was erected by the famous Mr. and Mrs. Darkwood, and it has a long history of supernatural events, including murders and sightings of the dead. It has been operational for over 18 years and is a must-see if you are in Luray during the Halloween season because of how fun (and scary) it is. Its address is 104 N Hawksbill St, Luray, VA 22835.
Darkwood Manor creates an eerie environment that will leave visitors feeling uneasy, but also having had a once-in-a-lifetime experience. To keep people coming back year after year, new actors and settings are introduced every time. Tickets for both DarkWood and Doctor Brain's 3D Mind Maze together cost $20.
Darkwood Manor's team starts planning costumes for other haunted sites in the area towards the end of October. Managers prefer that kids be at least 10 years old before they go through, but ultimately the decision rests with the parents. A parent's knowledge of their child's capabilities is essential in this situation. In the event of excessive crying, a security guard will remove the kid from the premises, and you will not be entitled to a refund.
Editor's Pick: 8 Fascinating Things To Do In Southern Minnesota
The Hawksbill Greenway Foundation is a wonderful spot to get in touch with nature in the middle of Luray while appreciating the rich diversity of the Shenandoah Valley's abundant wildlife. There is a path for walking and biking that is 2 miles long, plus many more. You can take this trail in pieces or all at once.
There are yellow dots every tenth of a mile that you can follow to stay on the right path. If you are keeping track of your distance traveled, you can quickly and easily do the math by adding up the dots you have passed along the way. There will be four miles of the greenway to stroll along once construction is complete.
The Greenway is a wonderful place for a group outing, since it provides opportunities for a wide variety of recreational pursuits, including but not limited to: birding, picnicking, fishing, Frisbee, cycling, rollerblading, exercising pets, meditating in peace, and much more.
You can park easily, use its modern facilities, fill up your water bottle at one of the drinking fountains, and relax at one of the picnic tables. If you are a lover of trout, you are in luck: fishing is permitted all through the year. Various types of birds, insects, and fish may be found along the Greenway, so do not forget your bug spray. Moreover, Ruffner Plaza on the Greenway hosts several festivals and events worth checking out.
This 117-foot tower, which can be seen from several of Luray VA's attractions, can be found in a park just across the street from Luray Caverns. The tower honors Colonel Theodore C. Northcott's late wife and her name is Belle Brown Northcott Memorial. The tower was constructed in 1937 and received its nickname, "The Luray Singing Tower," for the massive carillon of 47 bells located atop it. The smallest bell weighs only 12.5 pounds, while the largest weighs 7,640 pounds and is 6 feet in diameter.
It is one of the biggest carillons in the United States. Just what is a carillon? It is a musical instrument that has its roots in the early 1600s in Belgium. To qualify as a carillon, there must be at least 23 cast-bronze bells set up in a chromatic series and played via a keyboard, much like an organ. When you press a key, a "clapper" within the bell is triggered, causing it to ring. is featured in free concerts on the weekends from late spring through early fall. It is located at Carillon Dr, Luray, VA 22835.
Enjoy a relaxing stroll in the park while listening to the mesmerizing sounds produced by 47 bells. During the spring, summer, and autumn, the tower hosts free, regularly scheduled recitals that may be followed by a tour of the tower's interior. These concerts showcase the carillon in a variety of settings, including patriotic, folk, classical, and original works. Private tours can be arranged for a fee of around $5.
From April to October, regular events like free recitals and Sunset Vespers during the summer (on set dates) have been provided. If you happen to be in the area during one of the recitals, you will be treated to a wide range of musical styles, including folk, hymns, patriotic, classical, and popular music. After the performance, visitors can pay a small fee to climb the 108 steps to view the instrument's keyboard.
Suggested Reading: The 6 Best Women-Led Restaurants in New York
Things to Consider Before Going to Luray, VA
Take these into account while organizing your vacation to Luray, Virginia:
Events and Activities — Visitors visiting Luray, Virginia, may indulge in anything from outdoor activities to cultural experiences. Make sure you are getting everything done by making a schedule. If you can, it would be much appreciated if you could spend some of your vacation dollars at local establishments like restaurants and shops to give those businesses a boost.
Budget — The lack of available funds is the primary barrier to getting started on any of these endeavors. Visitors on a tighter budget may choose from a variety of excellent free options, such as the Hawksbill Greenway Foundation, the Luray Singing Tower, and many more. A trip to Luray Caverns and Darkwood Manor is a must if money is no object, but if not, I recommend saving the money and going somewhere else.
When to Visit Luray — The climate of Luray is warm and humid in the summer, quite cold and snowy in the winter, and partially overcast all year long. Annual lows are about 12 degrees, while annual highs are seldom above 94 degrees. If you want to take advantage of Luray's warm-weather attractions, it is suggested that the ideal times to go are around the beginning of the summer (early June to early July) and the end of summer (late July to late September).
Family-Friendly Destinations — Darkwood Manor and the Shenandoah Heritage Village are not good choices if you are touring the area with kids. You may have a great time at the Luray Zoo, snap some interesting photographs at the Luray Caverns, and learn a lot from a tour of the Hawksbill Greenway Foundation. But if you are looking for a romantic outing, a trip to Luray Singing Tower is perfect for the two of you.
How Do We Pick Our Recommendations?
These recommendations have been chosen by experts after careful consideration of many different criteria. After doing some research and polling the locals, we landed on these exceptional activities in Luray. It is important to us that you have a wide variety of options, thus we actively seek out and consider the opinions of our patrons. We provide a wide range of options for guests of all ages and interests. Any of the locations we have recommended here would be perfect for a day trip, whether you are on a solo adventure, a romantic getaway, or a journey with a large group of friends and family.
Final Word
If you are looking for something to do in Luray, Virginia, use our recommended itinerary as a jumping-off point. The city of Luray is filled with beautiful landmarks and intriguing things to do. You need to see this city to believe how great it is.
In case you ever plan on traveling outside of the US, you can read our travel guides on different places in the United Kingdom and United Arab Emirates.
Things to do in Luray, VA - FAQs
Where can I stay in Luray that will not break the bank?
Some affordable hotels in Luray are the Econo Lodge Woodstock – Shenandoah Valley and Mount Jackson, VA, etc.
Where should a family with young children go in Luray?
You can interact with a variety of animals at the Luray Zoo. You can also go to the Garden Maze.
Where would you recommend going on vacation as a family?
You may have fun in either Garden Maze or Luray Caverns.
What fun places can I visit with my date?
You may find romance at the Luray Singing Tower or the Hawksbill Greenway Foundation Trail.