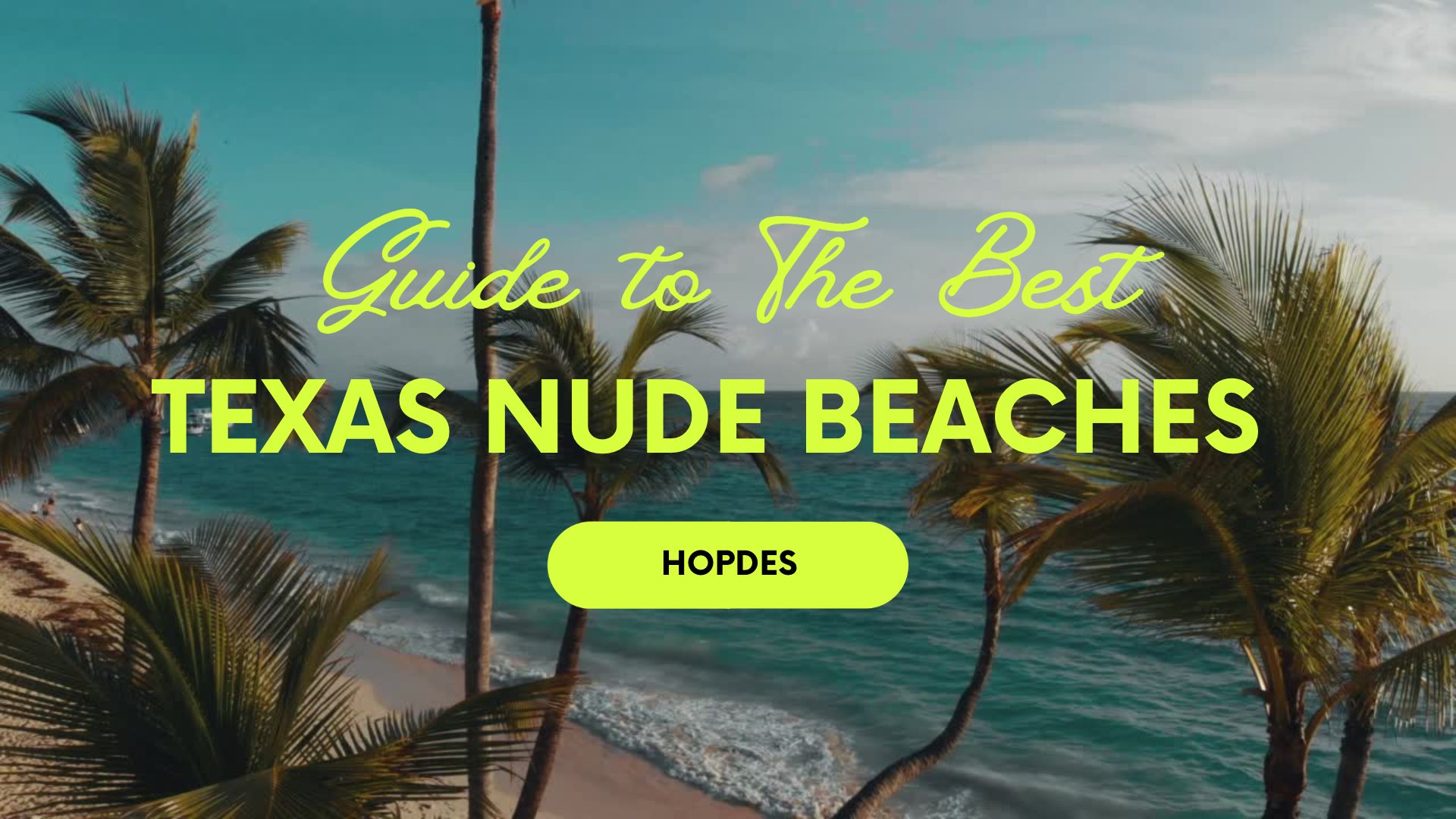 Although Texas is often considered the hub of the conservative movement, it does not imply nude beachgoers are frowned upon. The state has just one designated nudist beach. Hippie Hollow in Austin's Lake Travis has large rocks perfect for lounging on and sliding into the water. Near the lake, visitors will find clean bathrooms, trash cans, and potable water. However, this does not mean you can't go anywhere else. Follow our guide to learn all about nude beaches in Texas.
Does Texas Law Permit go Nude?
Women in Texas are technically allowed to go topless. On a list of 36 "top freedom in effect" states, Texas is included. Austin is the only city in Texas where it is legal for a lady to roam about downtown topless. Hippie Hollow on Lake Travis is the only designated nudist beach in the state of Texas.
However, in several instances, adults who are nude while in Texas are being charged with indecent exposure. However, the female breast itself is not mentioned anywhere in the law. Topless public displays of affection may not be illegal, but they might nevertheless get you in trouble with the law.
State Beaches Have a No-Naturism Policy
Most of the beaches of Texas do not allow complete nudity. Nudity is illegal in Texas according to the Texas Penal Code, Title 5, Chapter 21, Section 21.08, which says, "A person commits an offense if he exposes his anus or any part of his genitals with intent to arouse or gratify the sexual desire of any person, and he is reckless about whether another is present who will be offended or alarmed by his act."
Visitors are obligated by law to keep their clothing on when on Texas beaches, however, there are a few exceptions.
Texas's Finest Nude Beaches
Remove that unsightly back tan line and show off your bronzed skin with confidence. Here are a few of the best nude beaches in Texas where you may kick off your shoes, shirt, and anxieties.
[item_carousel id='209′ timeout='5′]
Hippie Hollow Park, perched on sheer limestone cliffs above Lake Travis, is the state's one and only designated clothing-optional beach. Hippie Hollow Beach on Lake Travis is just a short drive from northwest Austin, so you can easily stop there for a birthing suit picnic. The beach is a short distance away, but you will have to do some hiking across rocky terrain to get there.
It is one of the prettiest nudist beaches in Texas, ideal for long, relaxing beach days and popular with the state's liberals and gays. Entry tickets are $5 per person.
No one under the age of 18 is permitted on this beach, and fires of any kind are prohibited. Hippie Hollow Park has been a favorite of the counterculture for decades, where visitors may enjoy leaping from the cliffs of limestone and working on their tans. Keep your clothes on until you reach the beach area.
Clear, blue-green waves bordered by rolling hills and scattered trees provide for a beautiful backdrop at this Texas naturist beach. It is great for swimming since the water is usually calm. This beach is not like others since the coast and bottom is stony and covered with mussels.
Those who would rather not swim can rent a boat or carry their own floatation devices. Take a stroll along the scenic path with breathtaking Cliffside vistas.
Near the lake, you will find clean toilets, trash cans, and water fountains that are kept in good condition. Feel free to bring your own picnic blankets and chairs to use while lounging in the sun or under the trees. No lifeguards are on duty at this time.
Getting to Hippie Hollow Park first thing in the morning is the best idea. On busy days, including holidays and weekends, the beach is often shut early due to overcrowding.
Recommended Reading: Exploring The Top 9 Hotels Of Amarillo, Texas
UFO Beach, Texas, is one of the best nudist beaches in the state and has an unusual moniker. There is no connection between the aliens and the name. A 2010 storm brought an evacuation pod to shore, which the residents discovered.
The pod's flying saucer like appearance has earned this beach the nickname "UFO Beach" among the locals. You will find the beach 12 miles to the north of South Padre Island's Beach Access No.6. Admission fee is $12 per person. Although, officially, it is not a clothing-optional beach, there are numerous nudists and topless sunbathers to be seen.
At low tide, you may swim in the clear, blue sea, which contrasts well with the white sand beach. Spring is a popular time to visit the beach. UFO Beach is not like other, more remote beaches; it is a year-round party hotspot. Keep in mind that there are no restrooms, showers, or covered areas available at this beach. Be prepared for the heat by stocking up on hats, umbrellas, sunscreen, and water.
From the entrance, the beach is a 3.5-mile walk away, or you may take an ATV. Be careful to have an ATV street license. Volunteers who help clean up the beach are given a $2 discount on their entry charge as a thank you for their service to the environment.
Emerald Lake Resort, situated just outside of Houston, is one of the less frequented nudist spots in Texas. The resort is not a traditional beach, but it does include a private lake and pool that are open to nudists. If you are a novice, you may choose to visit the resort on a Tuesday, Wednesday, or Thursday when there are less people around and you can more easily remove your clothing. Admission fee is $40 per person and $50 per couple.
If lounging around in your birth suit is not your style, Emerald Lake Resort has enough to keep you busy. Visit the nearby fishing pier and driving range. Rent a day ticket and take use of the park's other facilities including the pool, spa, and fitness centers.
There are a variety of dining options in this park, however they are only available when the park is busiest. The park, however, has a clubhouse with a kitchen that is kept in good condition. So, help yourself to the food and utensils you will need, but be prepared to clean up after yourself. If you want to spend a couple of nights camping in your RV, the campground has RV hookups.
Suggested Reading: Guide to Exploring Arlington Texas: The Best Things to Do!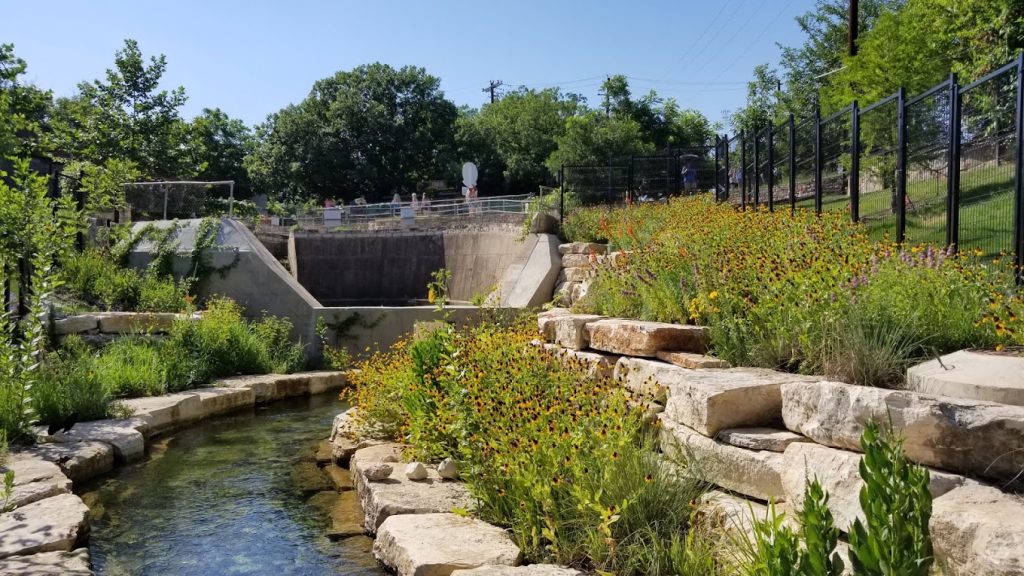 If you are looking for a nudist beach in Texas, you should check out Barton Springs Pool Beach. Even though the pool is not a conventional clothing-optional beach, there are often naturists, yogis, and hippies wandering about without their tops.
The beach at Barton Springs Pool is expansive, with plenty of room for privacy. Although the pool beach water is often frigid, it is nevertheless nice to swim in during the warmer summer months. The year-round warmth of the natural spring makes this an excellent swimming spot. Adult tickets in Austin cost $5, while those outside of Austin cost $9.
The pool can be reached through a short, level boardwalk, a strenuous climb among rough rocks, or a set of steps. The pool's bottom is covered with slimy algae and jagged pebbles, so be sure to wear shoes that can handle both.
If you are looking for extra excitement, you may rent a kayak, go diving by following the diving boards, or discover the spring pool beach. Put on your goggles so you can see your aquatic pals below the surface. During peak times, lifeguards will be on duty. If you want to swim, it is best to be there early in the day before it gets too crowded. Due to weekly maintenance on Thursdays, the pool will be closed.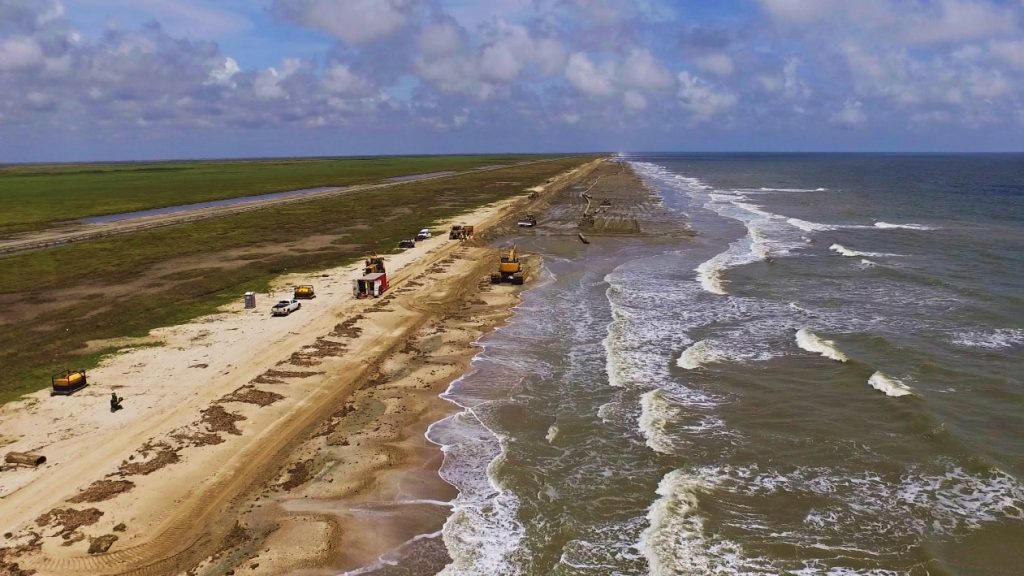 One of the best nude beaches in Texas is McFaddin Beach on the Bolivar Peninsula, which is located near Port Arthur. Parts of McFaddin Beach were left to nudists after the 1989 storm devastated most of State Highway 87.
The beach's nudist area is located three miles to the east at the intersection of Highways 124 and 97. It is recommended that you drive a 4×4 ATV to the beach. The beach is littered with jagged pebbles that protrude from the sand, so make sure to have shoes that can handle that. This beach is free to access.
Looking for more fun? Head over to enjoying Unique Experiences In Rockport Texas.
Padre Island National Seashore is not designated as a clothing-optional beach, yet it is nevertheless known as one of the most private Texas nudist beaches. It is one of the nicest beach towns in Texas, with 60 miles of sandy shoreline and several secret spots to leave your swimwear. Since the Padre Island National Seashore is a federally protected area, nudists are permitted there. Admission fee per vehicle is $10.
The vast and deserted beachfront makes it easy to see approaching police vehicles and sneak on without being seen. To reach this beach, which is set back from the road, you must go south from the Malaquite Visitor's Center. You may also take Highway 77 south from the north, Highway 281 from the west, or Highway 83 from the south. After that, go on State Route 100 heading east.
Things to Consider Before Visiting Texas Nudist Beaches
If you have ever been fascinated about nudism and are thinking about giving it a try, there are several unspoken norms you should be aware of. If you follow these rules of politeness, you will not make anybody uncomfortable:
Make sure you are in an appropriate location where you may remove your garments before doing so. Do not go topless in the parking lot, restrooms, communal areas, or on any of the property's hiking trails or walkways. Nudity is permitted only in the designated locations close to the beach.
Treat other nudists and vacationers with dignity. As you go down the beach, nudists may appear. But refrain from staring at random people or making fun of them. At nude beaches, you will not find any prejudice.
Take advantage of the lack of inhibitions, but do not use this as an opportunity to hit on strangers. When naturists undress, they do it in a nonsexual manner that celebrates their individuality.
Photographing or filming persons who are not clothed is considered invasive of their privacy and should be avoided regardless of any signs to the contrary. Keep your drone at least 100 feet away from any beachgoers, nudist or otherwise;
Bring something to do, such a book, music, or sunbathing, if you are a novice or just not used to being nude in public. This can help you feel less out of place and give you more time to blend in with the other people;
Put on sunscreen; prolonged exposure to the sun without protection is harmful to the skin, regardless of the temperature. In Texas, temperatures can go between 85 and 90 degrees. Put on a lot of sunblock;
Observe the norms and traditions of the area. There might perhaps be some folks who are bashful or just half clad. Act politely and avoid doing anything that might cause problems.
How Do We Pick Our Recommendations?
These recommendations were picked by professionals after looking at a wide variety of factors. To identify the greatest nudist beaches in Texas, we did some research and spoke to locals. Our travel desk also evaluated the nude beaches based on the law, accessibility, convenience, and the aspect of privacy so that you have an unforgettable experience. We have visited several other nude beaches such as those in Hawaii and Florida. Any of the nude beaches we have recommended above should make for a memorable day trip, but be sure to abide by the local customs and laws.
Final Word
These mentioned Texas beaches are great for dipping a toe in the water and feeling the sun on your skin. You may now begin organizing your next trip to Texas with the knowledge of where to find some of the greatest nude beaches to visit. One of these nude beaches seems like a great place to unwind.
FAQs
Nude Beaches in Texas - FAQs
Does Texas permit nudity on beaches?
There is just one "official" spot in Texas where it is OK to remove all clothes, and that is Hippie Hollow Park. If you expose your genitalia with the aim to excite sexually in Texas, you will be breaking the law. The Texas Nudity Law may be obeyed simply by wearing pants or shorts that cover the bottom half of your body.
Do Texans have access to any unofficial nude beaches?
Due to tougher rules, Texas does not have as many clothing-optional beaches as the rest of the United States. However, there are still a few places like the UFO Beach and Emerald Lake Resort where you can go all nude.
Which is the most private nude beach in Texas?
Barton Springs Pool Beach is one of the most private nude beaches in Texas.