Rockport, an undeniably beautiful city in Texas serves as a hub for numerous natural attractions and magnificent wildlife. In short, in Rockport, you can experience beautiful beaches, romantic movies like Lilac Sunset, rich culture and history, and lots of adventures for you and the friends and family you're traveling with.
To begin with, tourists have the luxury of visiting beaches or parks to spend quality time with nature and recreation. Those interested in learning about Rockport's history can satisfy their thirst for knowledge at one of the city's fascinating museums. With a variety of attractions and activities for both adults and children, We've compiled a list of things to do in Rockport, TX!
While you're in Texas, be sure to also check out the Top 9 Hotels Of Amarillo, Texas.
Things to Do in Rockport, TX
Whether you're planning to travel with your significant other or the whole family, this list for things-to-do in Rockport TX will definitely help you out!
Visit The City's Cleanest, Rockport Beach
View Website
Get Directions
PERFECT FOR: Enjoying every possible recreation and beach activity you can think of.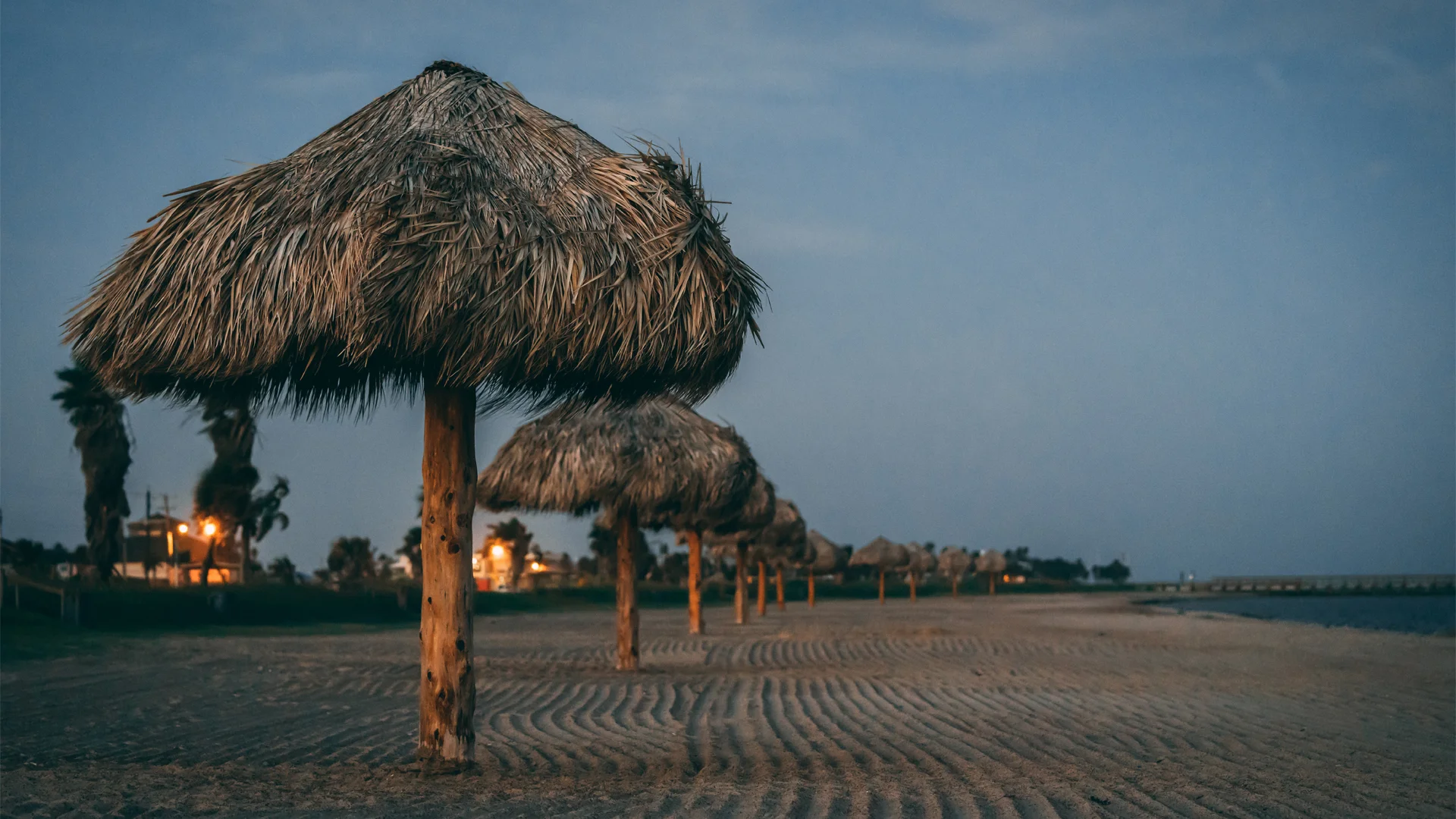 Rockport Beach is not just a traditional beach but a great beach destination for outdoor recreation such as kayaking, fishing, golfing, bird watching, hiking, and swimming. In addition to clear water and relaxing sand, it also has a park and garden. Although it's only a mile-long beach yet has earned a reputation as one of the most spectacular places in Texas to get a tan, take a dip in the ocean, build sandcastles, or play beach games like frisbee or volleyball.
Additionally, it has been rated Texas' first Blue Wave designated beach, as it is one of the city's most well-maintained attractions, cleaned regularly, and the soft powdery sand polished to perfection daily. Therefore, it is suitable to meet every standard of a quality environment.
There are several picnic pavilions and cabins available for shade on the beach. Kids will love this beach as the water is warm and deep, and they will also enjoy the unusual activity of hunting hermit crabs around the beach. Plus, there are plenty of sunbeds for the thousands of tourists each year to relax, and plenty of mature shacks to satisfy your food and wine cravings.
Ideal for both family fun and relaxation, this beach is truly worth a visit if you're in Rockport.
Amenities you can find at Rockport Beach include a visitor beach and park facility, children's playgrounds, an outdoor pavilion, a saltwater swimming pool, exercise stations, and walking trails. However, visitors have to pay a daily usage fee of $5 to avail of the above facilities. Additional benefits of access to these facilities provide visitors with access to private showers and toilets.
However, if you're just planning to stop by and don't have time to spend a full day at the beach, in that case, the free section is in front of the Bay Education Center so visitors can enjoy a secluded space at Rockport Beach absolutely free of cost.
The Bay Education Center, operated by the National Estuarine Research Reserve, is a local ecosystem conservation, research, and education facility. One of the center's must-see exhibits is the Science on Earth Experience, which interactively explores the science of the Earth, air, oceans, and space. The large digital globe is open for limited hours and helps visitors ask questions about their natural world and observe how all the elements work together to create the habitats we live in, so plan ahead for your visit.
As for birdwatching and boating enthusiasts, they will find great opportunities to indulge in their favorite pastimes, as the coast provides a special habitat for these colorful migratory birds. Also, enjoy a boat ride around the beach and learn about the local flora and fauna while on board.
Similar Attraction: Exploring Port Aransas – Refine your to-do list with this plan.
Go to Fulton Mansion State Historical Site
View Website
Get Directions
PERFECT FOR: Exploring the Second Empire architectural design and its history.
Step back in time and immerse yourself in the opulence of the Fulton Mansion State Historic Site, a must-visit destination in Rockport, Texas. Explore this stunning example of 19th-century architecture with its three-story Second Empire design.
Discover the history of Colonel George Ware Fulton and Harriet Gillette Smith, the former residents who adorned this Victorian villa with lavish furnishings and amenities ahead of their time. Marvel at the innovative features such as flush toilets, central heating, and gas lighting.
Take a self-guided tour using the convenient phone app to learn more about the mansion's engineering and Rockport's rich history. This historical gem is a paradise for art, history, and architecture enthusiasts.
This home is a great place to take photos and enjoy beautiful sea views and truly breathtaking scenery. Additionally, along with the main mansion, don't miss exploring the beautiful garden attached to the villa. Moreover, behind the house is an educational and history center, with a museum shop and additional exhibits.
The Fulton Mansion State Historic Sites' weekday opening hours are 10 a.m. to 4 p.m., except Mondays, as it is closed on Mondays. On Sundays, the mansion opens at 1 PM and closes at 4 PM as usual.
Try Fine Wines At The Winery On The Bay/ Dog'Gone Brewery
View Website
Get Directions
PERFECT FOR: Experimenting with making wine and learning about the entire process.
If you're a wine lover, one of the most fun things to do in Rockport Texas is to explore Winery on the Bay. This is a boutique winery. Regardless of whether you are with friends, someone special, or even your beloved furry friend, this place offers a unique charm and welcoming atmosphere.
Downtown Rockport Winery on the Bay imports juice from countries around the world and produces its own uniquely flavored wines, including Blackberry Merlot, Acai Raspberry Cabernet Sauvignon, and Blueberry Shiraz to name a few of its famous fruit-filled wines.
This boutique winery produces more than 30 different types of wine, including classic reds and whites. Significantly, it's heavy on dessert wines and ports, which are delicious and highly recommended. Additionally, produces specially labeled wine bottles for events like weddings and corporate occasions.
Indulge in craft beer and cider at Winery on the Bay. Plus, satisfy your taste buds with delicious food from Mummy Joe's food truck. To enhance your experience, try your hand at wine-making and explore the art of tasting different varietals.
Monday and Wednesday opening hours are 2 pm to 6 pm. Winery on the Bay is closed on Tuesdays. Through Friday to Saturday, it opens a little earlier and stays longer than on weekdays, closing at 12 pm and 7 pm. On Sundays, the winery opens at 12 pm and closes at 5 pm.
You may also like, Breweries Famous For Being The Heart Of Minnesota's Port City – Duluth.
Visit Goose Island State Park
View Website
Get Directions
PERFECT FOR: Birdwatching, picnic, and seeing the more than 1,000 years old Big Tree.
Explore the scenic landscapes of Goose Island State Park, Texas' first coastal state park. Marvel at the majestic Big Tree, a thousand-year-old oak with a massive trunk and towering branches. This Texas State Champion Virginia Live Oak is a symbol of resilience, surviving hurricanes and weather events.
Take a leisurely stroll along the footpath to admire this natural wonder, but remember to respect the fenced-off area for preservation. Plan a memorable day trip or enjoy a picnic under the tree's shade, creating lasting memories with loved ones.
Don't miss the chance to engage in activities like hiking, biking, kayaking, fishing, and bird watching at Goose Island State Park. Immerse yourself in the park's diverse wildlife, including rare black cranes and vibrant pink spoonbills, making it a haven for nature enthusiasts.
Finally, visit the island in the early hours to avoid the hot afternoon.
Discover the thrill of fishing in Rockport Texas, where calm waters and perfect weather create an ideal setting. With its stunning bay views and abundant fish, Fulton Fishing Pier is a must-visit spot. Whether you prefer daytime fishing with spectacular harbor vistas or the magical allure of evening fishing with shimmering green light, Rockport offers an unforgettable fishing experience.
For those not interested in fishing there is a half-mile round-trip walk to the pier. You can also enjoy boating at this jetty to catch some fish throughout the day.
Experience the thrill of fishing at the Fulton Fishing Pier, where anglers can purchase or rent fishing gear, bait, and tackle from nearby shops. Cast your line and reel in a variety of fish species, from redfish to speckled trout and large drum. Don't forget to indulge in the delicious food and refreshing drinks available on-site. Savor a tasty meal while taking in the breathtaking view of the river.
Visit the jetty at sunset or sunrise for incredible fishing experiences. You should also take advantage of guided fishing cruises and most importantly, get a Texas fishing license.
Explore The Texas State Aquarium
View Website
Get Directions
PERFECT FOR: Learning about local aquatic wildlife and methods to conserve it.
The expansive Texas State Aquarium is home to an abundance of marine life, including all types of fish, from goldfish and catfish to starfish and sharks that tourists can see. It has more than 100 species of fish that are native to the Gulf of Mexico.
The property itself provides a wealth of information about local wildlife and the various methods that are used to effectively conserve them. It is a great place to visit with your family, as the site has a lot of activities for kids. Best of all, the tours are free and very educational, making the aquarium a must-visit.
Embark on an unforgettable adventure in Rockport, Texas with the Skimmer whooping crane boat tour. Led by a knowledgeable marine biologist from Rockport Birding and Kayak Adventures, this tour offers a rare opportunity to witness the majestic whooping crane in its natural habitat. From November to April, cruise along the shores of the Aransas National Wildlife Refuge, capturing breathtaking moments with these magnificent creatures.
Experience the grace and beauty of the whooping crane, marveling at its striking appearance and learning about its conservation. From April to June, the tour focuses on Colonial Rookeries, where you can spot a diverse array of bird species and other wildlife. With over 60 different species residing in the area, each moment holds the potential for thrilling discoveries.
The Skimmer whooping crane boat tour provides valuable insights into the region's biology and ecology. Learn about the delicate balance of nature and the vital role this habitat plays in supporting a thriving ecosystem. Sunset cruises and dolphin-watching trips are also available for those seeking more adventure.
Don't miss this extraordinary opportunity to connect with nature and create lasting memories. Join the Skimmer whooping crane boat tour and immerse yourself in the wonder and beauty of Rockport, Texas.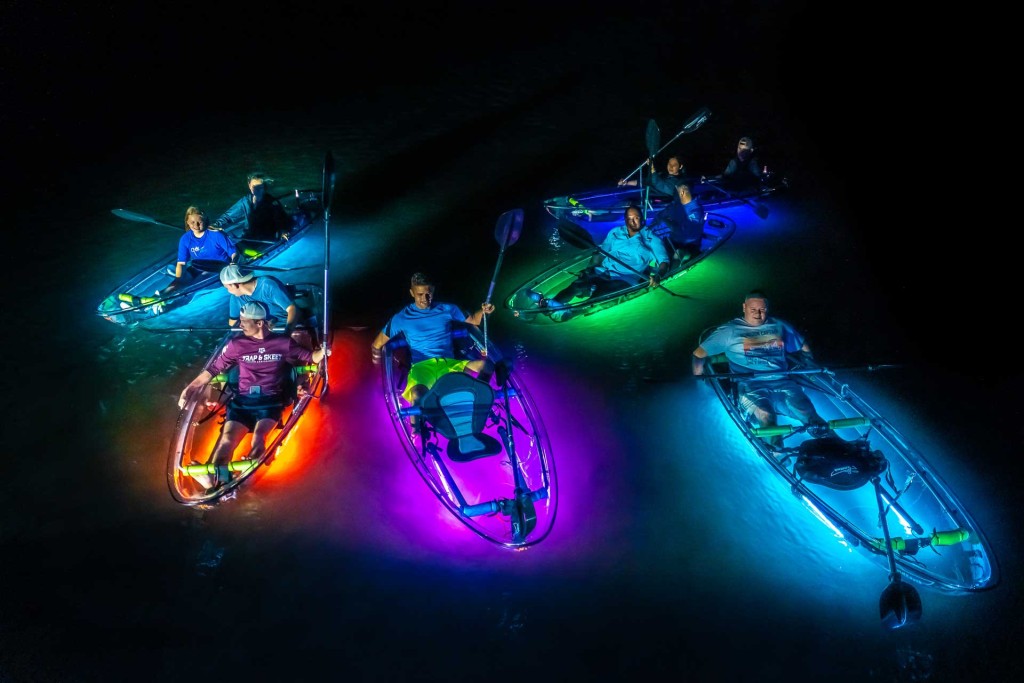 Experience the magic of Rockport's natural beauty with a Glow Row night kayaking eco-tour. Glide through shallow waters in illuminated two-person kayaks, adorned with vibrant LED lights that reveal the fascinating underwater ecosystems below.
Choose from two departure locations: Little Bay, where you'll navigate oyster reefs and witness the vibrant marine life that thrives there, or Paradise Key, where you'll venture through a shallow cove teeming with black drum, redfish, stingrays, and other game fish.
These enchanting Glow Row trips operate from March to November, offering a captivating adventure under the starry night sky. Safety is a priority, and tours are subject to favorable weather conditions. Be sure to make reservations in advance to secure your spot on this extraordinary eco-tour.
Immerse yourself in the tranquil beauty of Rockport's waterways, guided by knowledgeable experts who will provide insight into the local ecosystem. Witness the vibrant marine creatures and stunning natural surroundings that come to life with the glow of your kayak. Prepare for a truly memorable and illuminating experience on the Glow Row night kayaking eco-tour.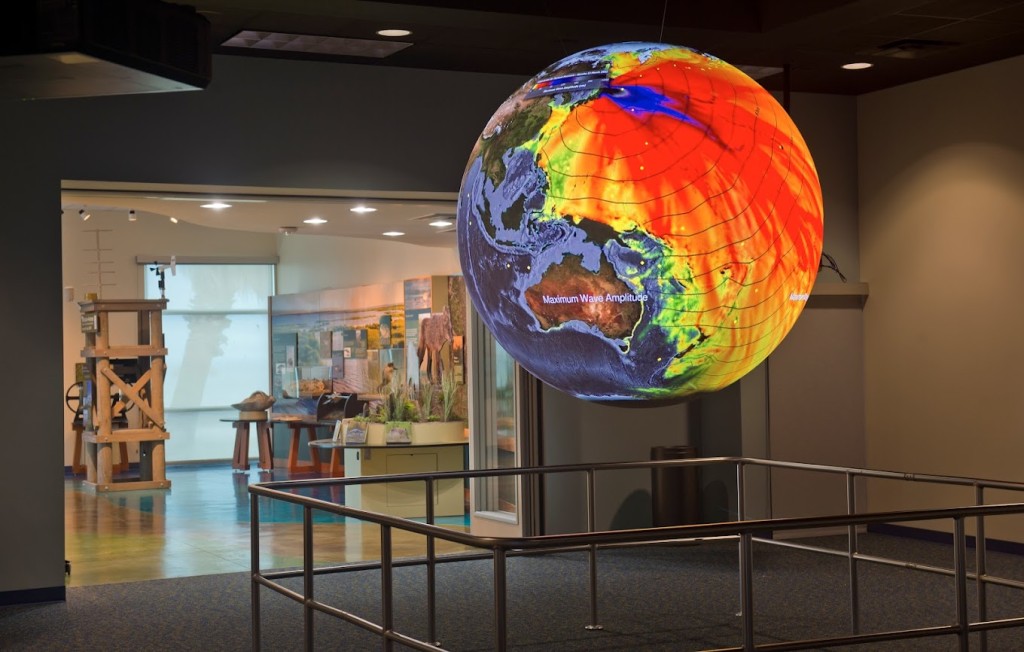 Don't miss the opportunity to visit the Bay Education Center in Rockport, an enriching and educational stop that offers free admission. Step inside and explore the interactive exhibits that delve into the fascinating world of science. They showcase the diverse plant and animal life found in the local habitats.
Operated by the National Estuarine Research Reserve, this research and education facility is dedicated to the preservation and protection of the precious local ecosystem. One of the center's standout attractions is the captivating Science on a Sphere experience. It's an interactive display that delves into the intricate connections between land, air, ocean, and space.
Marvel at the large digital globe as it brings the wonders of our natural world to life, allowing you to ask questions and gain a deeper understanding of how all the elements intertwine to create the habitats we inhabit. Please note that the center has limited operating hours. Plan your visit in advance to make the most of this enlightening experience.
Engage your curiosity, expand your knowledge, and embark on an educational journey through the captivating exhibits at the Bay Education Center.
Immerse yourself in the vibrant world of visual arts by visiting the Rockport Center for the Arts. Situated in the bustling arts district of downtown Rockport, this cultural hub showcases a diverse range of artwork, including captivating pieces crafted from wood, glass, and paintings by talented local, national, and international artists.
Step inside and be greeted by a dynamic atmosphere, where creativity thrives and artistic expression takes center stage. The center hosts a variety of engaging activities, classes, fairs, and festivals, ensuring there's always something exciting happening.
Immerse yourself in the vibrant arts scene of Rockport at the renowned Rockport Center for the Arts. With captivating exhibits and a bustling creative community, this cultural haven offers endless opportunities for art enthusiasts. From engaging activities to exciting events, there's always something to explore and enjoy. Plan your visit in advance to make the most of this enriching experience.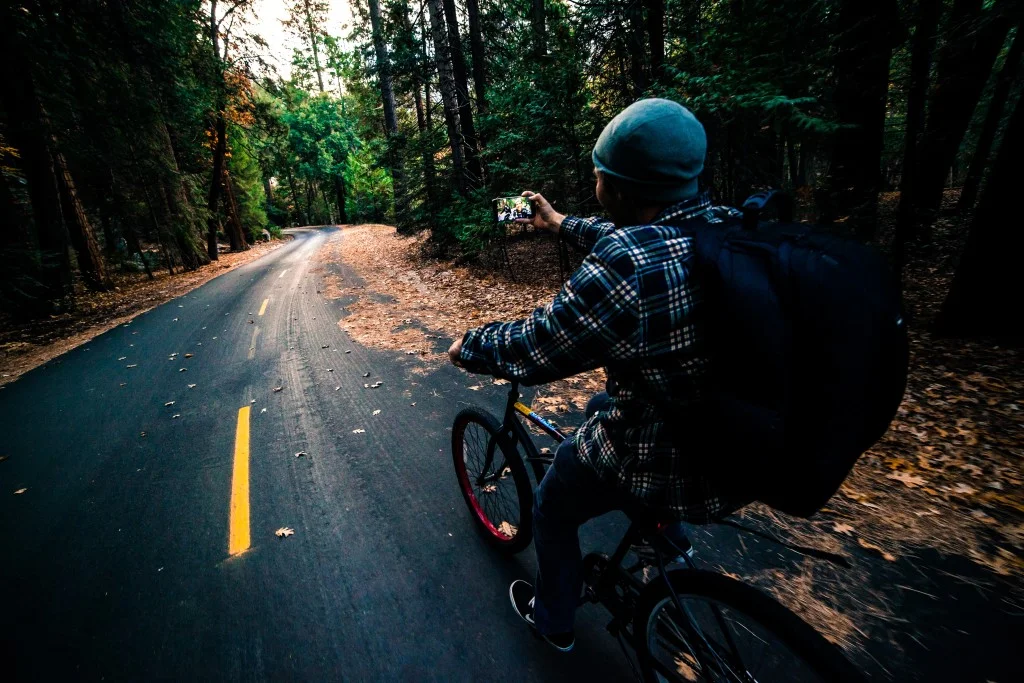 Explore the beauty of Rockport on two wheels with an invigorating biking adventure. Whether you're looking to conveniently navigate the city's attractions or immerse yourself in scenic bike trails, biking is an ideal way to soak in the sights and enjoy the fresh air.
Rockport offers a variety of bike trails suitable for all skill levels, ensuring there's something for everyone to enjoy. One popular option is the Tule Creek Hike and Bike Trail, a paved and wide path that meanders through a picturesque forest and alongside a serene creek. This trail offers a tranquil and immersive experience in nature.
For those seeking a new biking experience, the Southern Trail is a noteworthy choice. Beginning at the Connie Hagar Cottage Sanctuary, this 1.7-mile paved trail connects seamlessly with other trails throughout the city. Explore the diverse landscapes and uncover hidden gems along the way.
Grab your bike, embrace the freedom of the open road, and embark on an unforgettable biking journey in Rockport. Whether you're an avid cyclist or simply looking to enjoy a leisurely ride, the city's bike trails offer a wonderful opportunity to discover the charm of this coastal gem.
Explore the Downtown Rockport
View Website
Get Directions
PERFECT FOR: Taking a walk through historic streets and finding numerous historic cafes
Explore the captivating charm of downtown Rockport, a delightful destination that offers an array of activities to enjoy. Take a leisurely stroll through the historic streets. You'll discover an abundance of cafes, bars, restaurants, and well-preserved heritage buildings.
Downtown Rockport is a haven for shoppers, featuring a range of chic boutiques and designer outlets. Satisfy your fashion cravings at Sassy Chic, offering a selection of stylish clothing, or browse through Goin' Coastal Outfitters for unique designer graphic tees. Coast & Cottage and Magnolia's Two are also must-visit shops for fashion enthusiasts.
For those in search of memorable gifts, Rowdy Maui offers a selection of handmade treasures and an exceptional assortment of souvenirs to commemorate your visit.
No trip to Rockport would be complete without indulging in the delectable seafood cuisine. Explore the downtown area and treat yourself to mouthwatering dishes at some of the finest seafood restaurants. They'll bring you the finest flavors of the Gulf Coast.
Immerse yourself in the vibrant atmosphere of downtown Rockport. The streets are alive with the perfect blend of history, culinary delights, and unique shopping experiences.
Embark on an exciting outdoor adventure with Geocaching. It's a thrilling activity that adds a touch of treasure hunting to your Rockport experience. Ideal for families with kids, Geocaching is a modern-day scavenger hunt. Here, you utilize a GPS device to locate hidden containers known as caches, positioned at specific coordinates.
Rockport offers a unique twist to Geocaching, making it even more special. Explore the Fulton Mansion or visit the Fulton Harbor Coffee Shop to discover artistic boxes that house geocaches, adding an element of artistry and intrigue to your quest.
As you navigate through Rockport's scenic surroundings, follow the coordinates and clues. You'll uncover hidden caches, unlocking the thrill of the hunt and the joy of discovery. Geocaching is a fantastic way to engage with the outdoors. It makes you challenge your problem-solving skills, and create lasting memories with your loved ones.
Grab your GPS device, gather your family or friends, and immerse yourself in the exciting world of Geocaching in Rockport, where hidden treasures await your exploration.
Explore the Schoenstatt Shrine and Stella Maris Chapel
View Website
Get Directions
PERFECT FOR: Relaxing from the stresses of everyday life
Experience tranquility and spirituality at the Schoenstatt Shrine and Stella Maris Chapel, two serene places that offer a peaceful respite on the Gulf Coast of Rockport, Texas.
The Schoenstatt Shrine, a replica of the original shrine built in Germany in 1914, is a Catholic church and a place of pilgrimage. Step inside and feel the serene atmosphere, where you can reflect and find solace. The shrine holds significance for many visitors seeking spiritual connection and peace.
Contrastingly, Stella Maris Chapel, established in 1858, holds the distinction of being the oldest building within the Roman Catholic group of churches in Corpus Christi. This historic chapel is steeped in tradition and serves as a testament to the region's rich religious heritage.
Both the Schoenstatt Shrine and Stella Maris Chapel provide a serene and tranquil setting. It's ideal for prayer, contemplation, and a moment of respite from daily life.
Be it seeking solace, spiritual reflection, or simply a moment of quietude, these places offer a peaceful ambiance that invites you to pause, reflect, and connect with your inner self.
Things To Consider Before You Visit Rockport, Texas
Carry A Small Suitcase/Bag — It's not necessary to have a large suitcase for every destination in Rockport. Pack only what you'll need while on vacation here. Make your luggage easier to handle and travel more comfortably.
Local Tourism Office Is Your Savior — Before arriving at your holiday destination, we recommend checking with the regional tourism office for precise location details. They can give information on any special events or free sports activities in the area too.
Fanny Pack Is A BIG NO — Thieves are looking for people carrying fanny packs or other small bags. Rather, try a money belt. It hides under your shirt. Carry an extra debit or credit card with enough money for your trip.
Keep Your Belongings Locked Up — Small locks are designed for easy portability and optimal security during your vacation. Regardless, try to avoid keyed locks to save yourself the stress of losing your keys.
Read A Guidebook — Undoubtedly, a guidebook will give you a clear understanding of the places to visit and make it possible to plan each day's activities accordingly.
Research The History — If this is your first time in Rockport, research its history. It will make the old architecture, depth of history, and locations much more exciting and enjoyable.
Feel Free To Ask For Upgrades — If you want an upgrade to a rental house, hotel, or apartment in Rockport, be polite when asking for any available upgrades. If upgrades are available, they will no doubt be more than happy to accommodate you. Explore more tips in our guide on the topic, How to check out of a Hotel?
Eating In Restaurants Is Better — Vendors and stalls near tourist spots do not sell appreciable food in Rockport. Try to eat delicious and cheap food in restaurants and lounges.
A Basic First Aid Kit Is Essential — Accidents are unpredictable and can happen anywhere at any time. Always carry a first aid kit as a precaution.
How We Pick Our Recommendations
Our team of expert travelers has carefully selected the recommendations mentioned above. We strive to bring unbiased, accurate, and reliable information to our readers. We provide a wide range of options, considering the feedback and experiences of previous visitors. Our selections cater to various ages and interests. Each place in Rockport, Texas perfect for a day out with loved ones or a romantic date.
Conclusion
Rockport, a captivating city in Texas, is a hidden gem. With its beaches, art scene, and natural attractions, it offers a remarkable experience. Explore Rockport's charms, and embark on an unforgettable journey. Whether you're a foodie, a history buff, or just someone looking for a beautiful sunset, there's no shortage of things to do in Rockport. And let me tell you, each experience is as unique and unforgettable as the town itself. So come on down, experience it for yourself!
Top 6 Must-Have Unique Experiences In Rockport Texas - FAQs
Is Rockport Texas worth visiting?
TYes! Rockport Texas is worth visiting because of Rockport Beach Park, several unique shops and Art Galleries, fresh seafood restaurants serving mouthwatering meals, and more.
What is Rockport TX known for?
Rockport is known for its endless entertainment possibilities and mild climate, which is why it has been named one of the 100 Best Small Art Towns in America.
Can you swim in Rockport Beach?
All of Rockport's beaches generally test safe for swimming.
Is Rockport Texas A nice place to live?
A relaxed lifestyle, proximity to major Texas cities, rich culture, and world-class fishing and water sports make Rockport a safe and great place to live.