Arlington is rapidly becoming one of the most famous tourist hubs in the state of Texas. Situated in the Northern region of Texas, the city of Arlington is a commercial and industrial center along with being a major producer of cotton in the United States. The city holds the historical importance of the peace treaty between the Republic of Texas and 9 Native American (Indian) tribes in 1843.
Today, Arlington is a focal point of sports entertainment as the Super Bowl, NBA Final Four, College Football National Championship, and The Country Music Awards have been hosted here.
After visiting Amarillo, TX, our team decided to head over to Arlington and explore it even more. If you are planning a trip to Arlington, Texas to experience its vibrant hustle and bustle, follow our guide to uncover amazing activities you can partake in this wonderful city.
Our Take On Things To Do In Arlington Texas
Arlington Texas is an exciting place to visit if you want to experience the local amenities to the fullest. The city is home to iconic sports stadiums, restaurants, thrilling amusement parks, art museums, shopping malls, theaters, historical sites, and street food.
Six Flags Over Texas remains one of the most popular local and tourist attractions in Arlington. It's a place where large families and groups of friends can enjoy joy rides either fast or slow, target-hitting, haunted houses, roller coasters, and 3D immersive experiences. You'll also get to enjoy mouth-watering food at different stalls available at every corner of the amusement park.
Tickets for a one-day pass start from $39.99 and a Diamond pass can cost as much as $149.99. A basic day pass only covers entry fees and you won't get free parking or other benefits. When you buy the Diamond pass, you get access to benefits such as:
Unlimited monthly visits
Free Parking
5 "skip the line" visits
Priority entry to park and water park.
You can also get the Diamond pass for $11.99/ month after an initial payment of $54.07.
The name "Six Flags Over Texas" also has a historical importance. The amusement park was inaugurated in 1961 after the monumental sight, when six flags of distinct nations flew over Texas during a tense political atmosphere. The flags included Spain, France, Mexico, The Republic of Texas, the Confederate States of America, and the United States.
If you do get a chance to visit this park, you should definitely take the 4D immersion ride with your children called Justice League: Battle for Metropolis. This superhero-themed shooting fest allows participants to attack the animated models of villains to save the lives of innocent people.
The park also has plenty of green spots and fountains to leisurely stroll while basking in the views of people laughing and having fun. Moreover, if you have a passion for photography, you'll certainly get multiple Instagram worth shots.
Visit Globe Life Park Home of Texas Rangers Major League Baseball Franchise
View Website
Get Directions
PERFECT FOR: Baseball Lovers and Sports Enthusiasts
Texas is famous for its in-person sports scene and nothing screams sports louder than the stadiums that host the games. Globe Life Field is a new addition to Arlington's lineup of iconic infrastructures. The entire structure takes up around 1.8 million square feet of land. Globe Life Field is the newest addition to the hall of fame of memorable MLB stadiums.
You can get a single-game ticket to a Texas Rangers match, although seasonal ticket holders pay less. To visit the stadium, you can get a ticket to one of the scheduled tours or book a ticket to one of the many matches that take place here in the sports season. While the tickets vary across different seasons and ticket types, the average ticket price is $40-$45.
This is 1 of only 5 stadiums that use artificial turf made of synthetic green-colored fibers on its playing field. The stadium also has a gigantic retractable roof to shield the audience from unbearable Texas heat and sunlight. Moreover, the stadium also has an all-encompassing air-conditioning system that eliminates the issues of perspiration.
The stadium enables a total of 40,000 fans to enjoy live matches of baseball. The seating is divided into a number of sections that people can select from to get the views and camera angles of the game from wherever they like. The seating plan also makes ticket purchase easier as the on-lookers can decide on the spot which seats they'll prefer based on their viewing preferences.
The seating areas also have plenty of seats for disabled people. This just goes to show the commitment, thought, and planning that went into designing and constructing this stadium as it makes baseball accessible for all kinds of people.
At the inauguration of the stadium in 2020, baseball fans all over the world were greatly impressed by its upscale infrastructure and high-tech layout. Therefore, if you are touring Arlington, you need to make some time to visit Globe Life Field.
Hotel Recommendations: Most Recommended South Padre Island Resorts For Couples and Families
Explore the Historical Significance of Top O' Hill Terrace
View Website
Get Directions
PERFECT FOR: History and Antique Building Lovers
If you are a history geek then you must take some time out of your touring schedule to visit the "Vegas before Vegas" or Top O' Hill Terrace. In the 1920s this place was a famous tea room and a brothel. In the 1930s, the Top O' Hill Terrace was widely known as a gambling hub due to its large casino.
All the structures of the past have been renovated so that they stand erect for modern visitors. To visit places like the stables of the Top O' Hill Terrace, you'll have to book an appointment, which will cost you around $5 per person.
In order to cater to your adventurous spirit, you can also tour the secret tunnel of the place. In the early 20th century, this specific tunnel joined all the infrastructure of the place so that the people who were taking part in illegal activities could escape easily whenever the police arrived. To increase your interest even further, many Hollywood celebrities are also on the impressive list of people who have taken a tour of Top O' Hill Terrace.
Don't forget to take your pictures near the rustic front gate of Top O' Hill Terrace which was built by the Southern Ornamental Ironworks of Arlington. When you are done with your tour, visit the restaurant to enjoy the homemade food of the 1920s, it'll surely give your mouth a taste of the past. After that, you can visit the nearby mall for shopping.
Experience the Awe-Inspiring Waters of the River Legacy Park
View Website
Get Directions
PERFECT FOR: Nature Lovers and Anyone Who Wants to Relax on a Quiet Boat Ride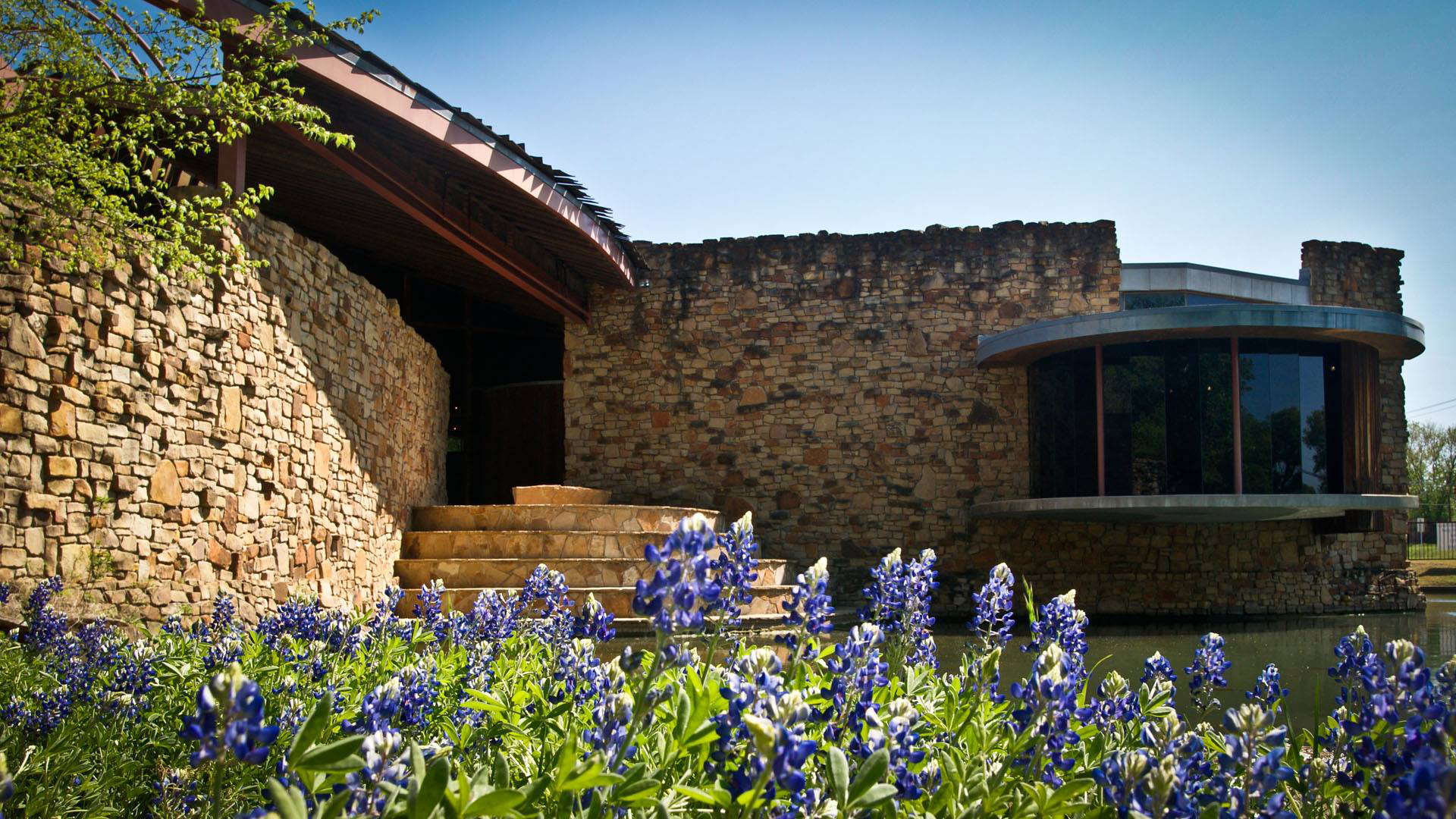 The River Legacy Park honors its name with its scenic views of the natural oasis. If you have gotten tired of the urban hustle then relax your mind through the fresh breeze of nature. This park is Arlington's crown jewel not only because of its beauty but also due to its sheer size. The River Legacy Park is spread over about 1300 acres of land accompanying the arcs of the Trinity River in north Arlington.
The place is ideal to have a family picnic or hang out with a large group of friends in the miles and miles of long trails. You can also enjoy hiking and cycling in the long pathways of the park or simply play outdoor games like badminton with your loved ones. You can also have fun with boating as there are plenty of boating amenities in the park's water sites along with a canoe launch.
While most of the activities in this park are free, there are some bonus features like a nature exhibit, that cost extra to try out. Most exhibits cost around $5, depending on the season. Parking at this park is free.
The River Legacy Park's distinct plantations and animal inhabitants make it a sight to behold. The ecology of the park includes wild bushes and large trees along its high waters, wetlands, green prairie that gives shelter to ist diverse inhabitants such as birds, fish, mammals, insects and native plants. There is also a dedicated nature center with a vibrant and colorful butterfly park.
Make sure that you visit the park when the weather is nice so that you can enjoy all sorts of outdoor activities. There are a variety of facilities available in the park to make your visit as comfortable as possible. There are playgrounds for kids, food stalls, well-maintained and clean restrooms and proper parking spaces for your vehicles.
Related: Coming to Austin? Put these 5 exciting ideas on your to-do list!
Visit Extravagant Exhibitions at the Arlington Museum of Art
View Website
Get Directions
PERFECT FOR: Historical and Contemporary Art Lovers
In 1989, The Museum of Art was established in downtown Arlington and has been home to extravagant exhibitions ever since. The museum features a wide collection of art exhibits that hold cultural, local, and historical significance. Though the collection is ever-changing, some art pieces are permanent while others are temporary and replaceable. The Arlington Museum of Art has a unique policy of holding diverse exhibits at every tenure.
Admission is free and there's also free public parking for anyone who wants to visit the museum. This museum is open from 10 am – 5 pm all days except for Sunday when it opens at 1 pm. The museum is closed on Monday.
The building of museum consists of four floors with each floor having its own dedicated sections for specific art displays that'll make your jaw drop. Many of the exhibitions held at this museum not only feature local Arlington artists but also show splendid works from big names such as Andy Warhol, Salvador Dali, and Diego Rivera. In this way, you get to experience art from all kinds of the spectrum including pieces crafted by creative minds overseas.
Visit the International Bowling Museum & Hall of Fame to Learn How to Strike
View Website
Get Directions
PERFECT FOR: Exploring Bowling and Its History
You may think that this is a place for people who are actually interested in the games, however, you'll be surprised to know that plenty of individuals who have never even played the game also visit the International Bowling Museum & Hall of Fame to learn more about it. It's an exciting place for experienced bowlers and beginners to interact and exchange their respective views about it.
The most surprising thing that you'll learn is the fact that bowling is not a modern game, rather it's an ancient one with its history tracing back to 5000 years in the past. Well, that spikes your interest, doesn't it?
You can watch film montages of bowling's iconic moments, experience the sport in the form of a video game through touch screens and also take memorable photos throughout the entire campus around its artifacts and other bowling-related items.
This is a perfect place to visit if you encounter an unfortunate rainy day during your Arlington tour. When you visit the bowling Museum, you won't be bored as it's an exciting and interactive indoor sport coupled with the thrill of scoring the highest. It's an awesome choice to have an indoor yet joyous physical activity with family and friends.
If you want to research from the wide range of material available at the museum, you can do so by paying a $25/hour guided research fee. This is applicable for the first 8 hours. If your research involves more than 8 hours, you'll have to pay $50/per hour for the 9th through 12th hours and $100 per hour after that.
Suggested Reading: Exploring Port Aransas – Refine your to-do list with this plan
The Six Flags Hurricane Harbor is the largest water park in North Texas and has a wide range of rides, water slides, and other family attractions. Experience the exciting rides or go for a swim in the million-gallon splash pool. If you're in the mood to chill and relax, you can go for a quiet boat ride on the slow river inside this massive water park.
To visit this park, you'll have to purchase a Platinum pass for $89.99. This pass allows you unlimited entry to the Six Flags Harbor for the entirety of 2023. It also offers other features including:
Free general parking
Unlimited to Six Flags Over Texas
15% discount on food and merchandise
1 free skip-the-line pass (for busy days)
While you can purchase a single-day ticket, they're often short and you may have to stand in a long queue to get your pass.
Things to Consider Before Visiting Arlington, Texas
You should take the following factors into account when before visiting Arlington Texas:
The Texas Culture: While many people see Texas as a part of the US, it's important to note that Texas has its own culture and Arlington is the heart of this culture. The best part of Texas culture is the hospitality. Most Texans will be welcoming and offer directions with a smile. However, don't get into arguments and avoid political statements when you're visiting Arlington.
Health Precautions: Mosquitos are quite active in Texas, especially during the summer and you may have to take mosquito repellant spray with you. You may also need certain medication to deal with mosquito bites. While Texas is a malaria-free area, there are still many diseases transferred by mosquitoes, so it's best to take proper precautions.
Weather: The summer heat in Arlington, Texas can be quite unbearable. So, if you make the mistake of voting for the city at the height of summer, you won't be able to enjoy outdoor activities. Therefore, the spring months of March and April are the ideal time to tour Arlington. You can also travel to the city in the moderate and windy months of October and early November.
How We Pick Our Recommendations?
To ensure our recommendations are valid and reliable for most people, we incorporate our personal experience at these places along with the opinion of other people who have been there. Upon coming to Arlington, TX, our team went to several places but only considered the above-mentioned ones as the most suitable ones for anyone who hasn't been to Arlington before. Our team considered several factors for our recommendations including prices, fun aspects, convenience, distance from the center, and variety of activities. We also recommend following our guide to Bishop Arts District Restaurants for a top-notch Texas food experience.
Let's Tour Arlington, Texas!
Arlington is an ideal place for travel because of its tourist-friendly culture. Through our list of the multitude of things you can do in Arlington Texas, you can soak in the beautiful urban and natural sites and also experience the diverse local culture.
Things to do in Arlington, Texas- FAQs
Which is the best place to go in Arlington, Texas with kids?
There are plenty of places in Arlington where kids can have a fun and carefree time. Though, the best place for kids is most definitely Six Flags Over Texas amusement park.
What is the right time to visit Arlington, Texas?
You should definitely avoid visiting Arlington, Texas at the height of summer or winter. Therefore, the best months for an extensive tour are October or early November, March and April, and May.
What is the most affordable place in Arlington, Texas for a large family or friend group?
River Legacy Park and International Bowling Museum & Hall of Fame is definitely the least expensive places if you are on a budget. The ticket prices are fair and these places also have affordable cafes that offer delicious meals.