Are you in the States this summer and also fond of historic places? Do you love watching live theaters and exploring unique stores? Are you fond of colorful festivals and events? If so, then you have to visit Chillicothe, Ohio. This article will tell you things to do in Chillicothe, Ohio, and how you could make the most of your vacation there. In addition to the exciting activities in Chillicothe, Ohio, don't forget to check out the Top 10 Spectacular Waterfalls In Ohio. These waterfalls are breathtakingly beautiful and a must-visit while in the state.
What is Chillicothe, Ohio, Like?
Chillicothe, Ohio, is a small city between Portsmouth and Columbus along the Scioto River. This city has been made the capital of Ohio twice and is rich in history. The city has been said to be one of Ohio's most pleasant and calm places.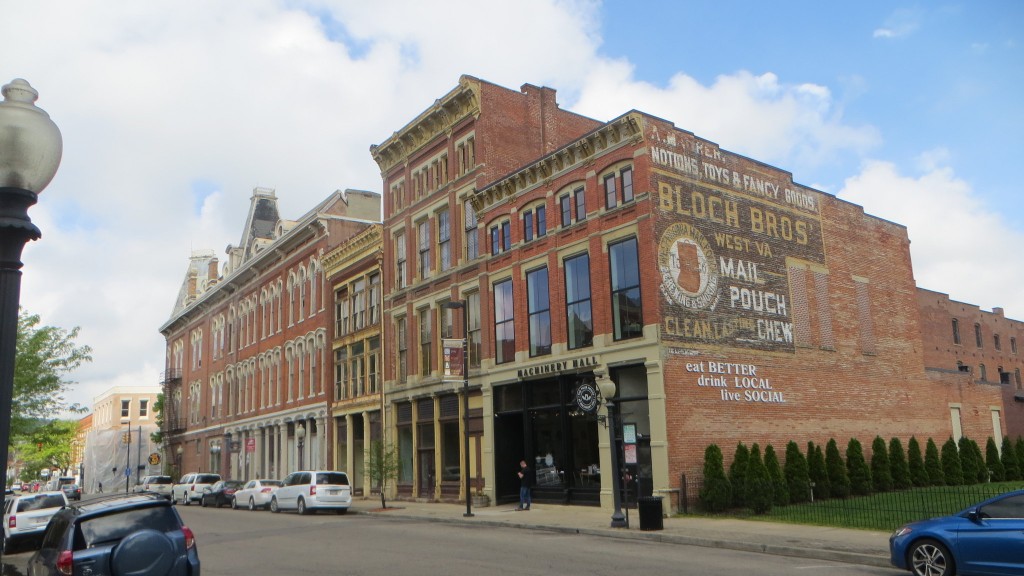 This is your place if you are looking for a historical place and unique hiking spots. And you know the most exciting part? Chillicothe is the perfect blend of an urban and rural area, just the right amount of ruralness mixed with the apt portion of urbanness.
Things To Do in Chillicothe, Ohio
Chillicothe seems to be a tiny place when you search for vacation spots. But in reality, it is not. The city has various historical sites to explore and some hiking spots too. Parks are also an exciting element of this place.
Suppose you don't know what you will do in the city and are unsure if you should choose it as your next vacation place. No worries because we are here to rescue you. We have included every site you should visit in the city and what things you should not miss in Chillicothe, Ohio.
So, let's start the article without any further ado.
What Should You See in The City?
If you're in Chillicothe, you need to go and see the following things.
Mound City
To dwell on past decades is a moment we all have thought about once. And if you are a historical fan, you would have dreamt of living almost two thousand years ago. Well, if you want to behold what North Americans in the past socialized like, go and see Mound City.
The Hopewell Culture Historical Sites include Mound City as part of the archaeological remnants. The Mound is a rectangular earthwork that spans 13 acres and contains 23 ritual mounds. This medieval Mound city's region transports you backward in history to two millennia ago (200 B.C. and A.D. 500).
The Hopewell Culture used the area in the Chillicothe vicinity for ritual meetings centuries before the settlement of Chillicothe was founded. Many objects have been discovered within the gigantic mounds built for cremation reasons.
You can go around these ritual places and caress the mud structures; the earth walls surrounding the Mound City are around 3-4 feet in height, with an entrance on each end. The Mound City depicts how early Native American tribes interacted with one another. Its medieval beauty and structures will keep you in awe of how the ancient generations have lived.
You can look for several mounds at Mound City; most of them are dome-shaped, except for one that is ellipse-shaped. There is also an enormous mound that is very high and magnificent. You can take many photos there and do a little ancient photoshoot too.
And you know the best part about Mound City? Despite being one of the most famous places in Chillicothe for sightseeing and being among the top things to do in Chillicothe, Ohio, it is free of cost. You can wander around it without a ticket from 8:30 a.m. till evening at 6:30 p.m. Explore it on your own, and you will fall in love with it.
Adena Mansion and Gardens Historic Site
If you are looking for some fun things during your stay in Chillicothe, then explore the Adena Mansion and Gardens. It was home to the family of the sixth governor of Ohio and ex-US senator 'Thomas Worthington.' Benjamin Henry Latrobe has beautifully designed the mansion.
It takes around seven dollars to tour the entire house as it has been marked as a historic site and restored amazingly. You can look around the house to see some exquisite formal gardens and five buildings.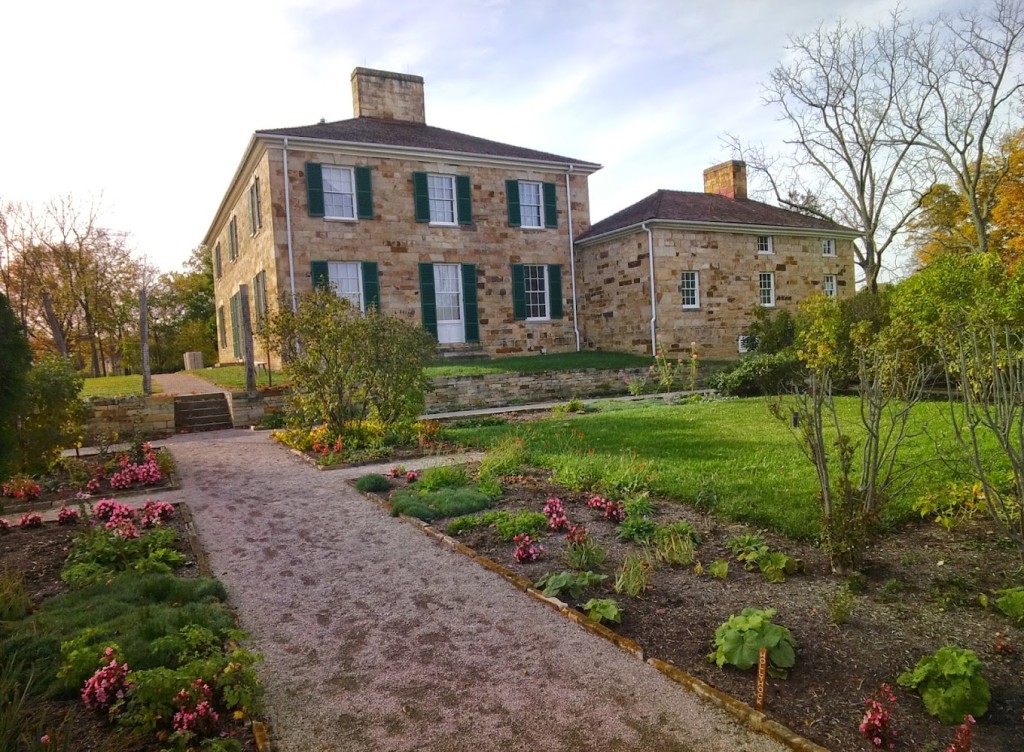 Look east from the northern garden of the residence and see the Scioto River Valley and Logan Range as you tour the Adena Mansion and Gardens. It is a stunning location and a mesmerizing sight that should not be overlooked. You can see the beautiful river flowing in its rhythm and enjoy the view.
For a historical site addict, Adena Mansion is the perfect spot to explore. This place is an ideal package at such a low price, from original things used in the 1800s by the ex-governor of Ohio to well-furnished gardens and scenic views. The address to the place is 847 Adena Rd, Chillicothe, OH 45601-1372.
Hopewell Culture National Historical Park
The Hopewell Culture National Historical Park is a must-visit sight in Chillicothe for a broader view of the historical remnants. In Ross County, it has a historic park that retains the Hopewell tribe's ancient remnants. The famed Mound City Group National Monument was used to establish the site.
The Mound City Group Historic Site was declared in 1923 to protect ancient monuments of outstanding archaeological and scientific value. One of the primary attractions at Hopewell Culture National Historical Park is this national monument, which is still a part of the park.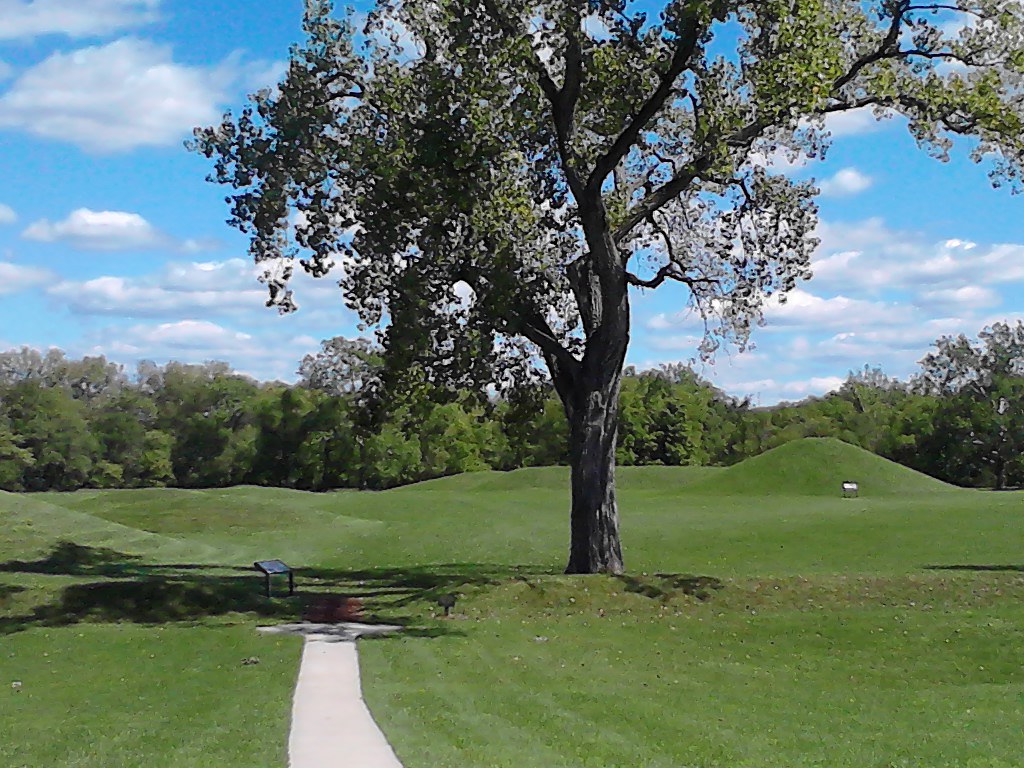 The Hopewell Culture National Historical Park currently encompasses around six locations in Ross County. You'll also find a variety of fascinating materials such as mica, shark's teeth, obsidian, copper, marine shells, and others.
Along with Mound City Group, it is also preserving and restoring Hopeton Earthworks, Hopewell Mound Group, Seip Earthworks, Spruce Hill Earthworks, and High Bank Works. All of these are cultural heritages having significant historical value.
The park is open for visitors from 9 a.m. to 4 p.m. You can tour the park and behold all of the archaeological remains without any entrance fees or charges. You can do a magnificent history tour for zero bucks; what better can you ask for? So, when in Ohio, put Hopewell Culture National Historical Park as the number one of your sightseeing places.
Scioto Trail State Park
Among the best things to do in Chillicothe, Ohio, is exploring Scioto Trail State Park. If you want to do something adventurous and are bored of monotonous historical places, you should visit the Scioto Trail State Park. It is a beautiful and serene spot inside the Scioto Trail State Forest and is specially built for hiking and biking purposes.
The park's lovely woods and hilltops make it an ideal area to get away from the city and reconnect with nature. You may see the gorgeous scenery of the Scioto River Valley when you walk on the ridgetops on the lawn.
Enjoy hiking with friends or family, or you may ride a bike through the woods. The peaceful environment of this place will give you the utmost joy, and you will want to spend more time there. You can reflect upon yourself while appreciating the beauty of the woods.
Or you can also wander through the peaceful woodland, which is home to dense oaks, wildflowers, mushrooms, and ferns. Wild blue phlox Spring beauties Dutchman's breeches and are some of the wildflowers to search for.
You can also spend a night there in a camp. Yes! You read it right. You can go camping in the park with your friends or family. You can spend your time fishing or paddling if you are tired of hiking and biking activities. This makes the Scioto State Trail Park a perfect fit for travel junkies.
It is a perfect place for an intimate post-engagement or wedding shoot. With all the wildflowers and the river, you can have some stunning clicks, which you will cherish for a lifetime. The address to this piece of Eden is 144 Lake Rd, Chillicothe, OH 45601-9478.
The Pump House Center for the Arts
Are you fond of art? Do you have a keen eye for detail and would love to see some local artwork while in Chillicothe? If so, you must visit the Pump House Center for the Arts. It is a tiny art gallery built in the old brick Water Pumping Station, a Chillicothe icon.
A range of art made by local artisans is on display in the refurbished pump station gallery. The paintings on display vary, so there is always something fresh and different to see! Several exhibited art pieces are for sale, and the adjacent gift store has a wide selection of domestically made souvenirs and antiques.
You can buy some artwork for yourself, or you can also buy gifts for your family or friends. Having so many colors and variety in the gallery, this place is perfect for art lovers and people who would love to see some local yet beautiful artworks in the city.
And the best part? You can contemplate the whole place without a penny. Isn't it great? To see such fantastic art pieces without paying, you will have to pay for any work you would like to buy, but other than that, it's free of cost. It is open from 11 a.m. to 6 p.m. and is located at 1 Enderlin Cir, Chillicothe, OH 45601.
Great Seal State Park
Are you looking for a cute picnic spot in Chillicothe? Well, your hunt is over because Great Seal Park is the best picnic place in the city. The park's name, "Great Seal," is derived from the national symbol, "The Great Seal of the State of Ohio," since the park functioned as a memorial to the state.
The Great Seal State Park is a 1,862-acre multi-purpose park with various routes for hiking, biking, and taking a casual walk, as well as a well-equipped nature park with plenty of trees and magnificent vistas. The park is among Chillicothe's most popular attractions, drawing tourists from around Ross County.
You can plan a picnic with your friends or family while visiting the state park and spend a relaxing day outdoors just appreciating nature's loveliness. If you enjoy hiking, you can participate in one of the park's hiking challenges and meet new people.
Hiking is one of the popular activities of Chillicothe, and you may find many spots for it, but hiking and a picnic spot are rare things to see in the city. So, if you are looking for it, put the Great Seal State Park on the list of places to visit. You will have a refreshing, fun time there. The park's address is 4908 Marietta Rd, Chillicothe, OH 45601-9462.
The Majestic Theater
Would you like to see some live shows in an old place? The Majestic Theater is one of the historical sites in Chillicothe that is still operational. The opening of the Majestic Theater, once the Masonic Hall, marks the start of theater and more exemplary entertainment in Chillicothe.
The theater's traditional building stands out and boasts a welcoming ambiance and a well-equipped platform for live performances. The Majestic Theater hosts stage plays, musicals, spectacular concerts, and comedy. You can have a fun time there by watching some live performances or humming along to the singer at a show.
Visiting this place can be an escape from the usual theater shows, and you can have a taste of both history and entertainment. You can buy tickets for a show or any upcoming event at the place through its website. Its address is 45 E 2nd St, Chillicothe, OH 45601-2543. Overall, if you're looking for things to do in Chillicothe, Ohio, you should visit this place.
What Should You Eat in The City?
Suppose you are stressing over what to eat in Chillicothe, considering it a small town with just historical places. In that case, you should not take a bit of stress as the city is rich in culture and has various food options available. Many restaurants and eateries are operating in the town, delivering high-quality food with delicious taste and top-notch ambulance. Here, we have included some of the best food places you should try in Chillicothe.
Old Canal Smokehouse
With its lovely ambiance and friendly staff, Old Canal Smokehouse is the number one place to have dinner in Chillicothe. If you are a meat lover and would love some smoked food, steaks, or sandwiches, then eat at this place.
The brisket is very popular, and the steaks are said to be well-cooked and tasteful with balanced spices. And guess the best part? You can add as much sauce as you want to the sandwich. Who doesn't love some saucy and yummy sandwiches?
And these are not the only dishes available there. Their menu has a wide variety of dishes, from chicken to pork to mutton and beef. You have many sides and the main course to choose from.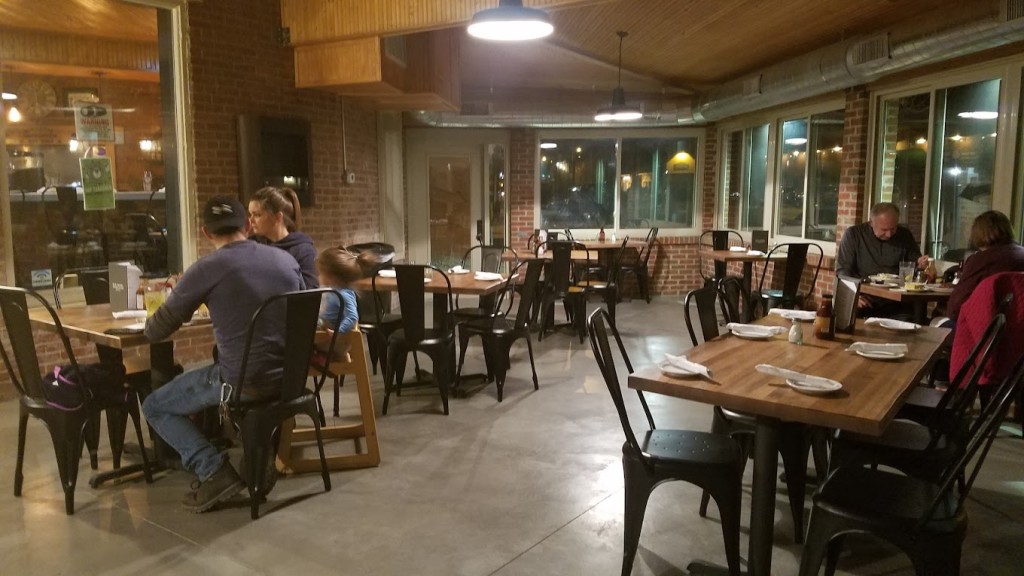 You can take your family or friends there for a delicious dinner and have a good time with them. Or you can also have an intimate date night with your significant other in this restaurant. You can also book a little party or dinner reservation by specifying the date and timings.
The usual restaurant timings are from 11 a.m. till 9 p.m. and 10 p.m. on weekends and are located at 94 E Water St, Chillicothe, OH 45601, United States. The eatery is closed on Wednesday, so plan according to it.
Steiner's Speakeasy
What's a vacation without some wine? A holiday without wasting yourself is just a waste of the holiday. If you spend your holidays without vodka or beer, then there is nothing dull than that. Well, in Chillicothe, you can have a taste of the most authentic handcrafted beer in the world.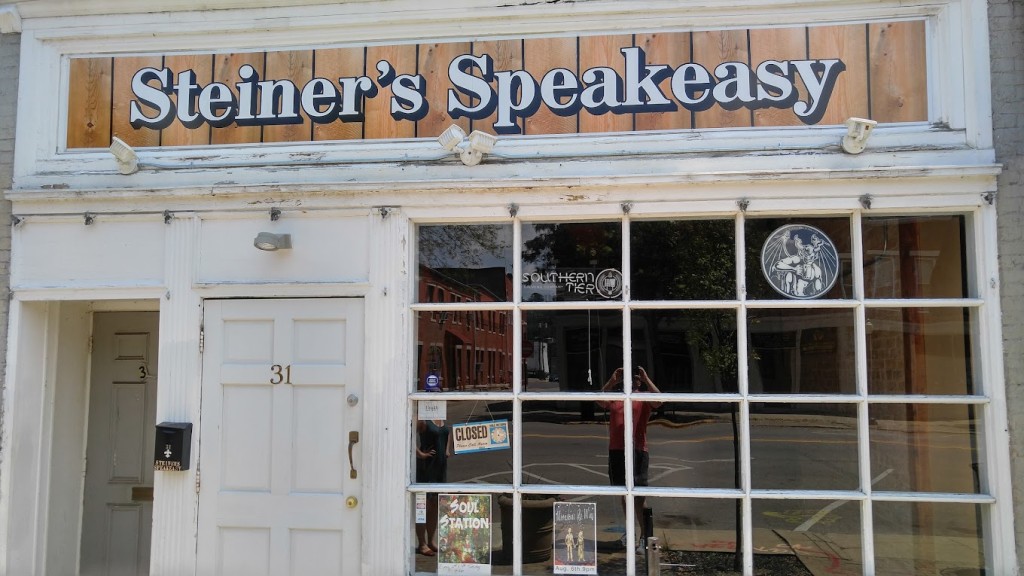 One of the fantastic things to do in Chillicothe, Ohio, is to socialize with friends or acquaintances at Steiner's Speakeasy. Handcrafted beer, exquisite wine, and various types of drinks are available at Steiner's Speakeasy. You can cherish every second at Steiner's Speakeasy while sampling different craft brews and hanging out with friends.
You may taste a wide range of artisan beers and prohibition-style cocktails at the pub. The bar has a laid-back vibe with pleasant staff and musical performances playing in the background. From Thursday to Saturday, there is live music. Witness regional and national performers play while sipping wine at Steiner's Speakeasy.
You will have a great time bonding over a beer with your pals. And a visit to this place will officially make your holiday a 'holiday.' The address to this fantastic bar is 31 S Paint St, Chillicothe, OH 45601, United States, and it is open from 3 p.m. to 12 a.m.
Carl's Townhouse
When craving a perfect breakfast, there is only one name in the Chillicothe that should come into your mind: Carl's Townhouse. Although lunch, brunch, and dinner options are available there, and they are equally delicious, the breakfast there is much-hyped.
The place is adorable and charming for breakfast with soft vibes. But for other options, too, this is a great place. The burgers and fries are trendy as well as excellent in taste.
If you want to spend some time in the morning, you can visit Carl's Townhouse, but if you do not have time in the morning, you can go to this place in the evening or at night too. Try their specialties from the menu and enjoy a great time with your travel partners there. The location is open from half past 6 in the morning till 6 p.m. and is situated at 95 W 2nd St, Chillicothe, OH 45601, United States.
Krispy Creme Donut Shop
Everyone loves donuts, be they young or adult. People love donuts at breakfasts and even at brunches. It's the ultimate sweet munching snack we rely upon. So what to do when craving some delicious donuts in Chillicothe? Well, get up and head to Krispy Creme Donut Shop.
Krispy Creme is an old-school donut shop making delicious donuts delicious at incredible prices. The store has been in business since 1929. Delectable old donuts are delicious at excellent prices. The store has been in business since 1929, so you can call it a historic place. They have rapid service and amiable staff that will urge you to come again. If you are in a hurry, you can also take your order through the drive-through.
It not only sells donuts but its cinnamon rolls, pastries, and coffee is also very famous and tasteful. Also, how could I forget about the tastiest cake donut sticks? They are literally out of heaven. You must try them when you go to the shop located at 47 N Bridge St, Chillicothe, OH 45601, United States, and it is open from 5 a.m. to 8 p.m. every day.
Additionally, for all the donut lovers visiting Virginia, don't miss out on the chance to try the best donuts in the state. From classic glazed donuts to unique and creative flavors, Virginia has a wide variety of options to satisfy every type of sweet tooth. Make sure to add "The Best Donuts in Virginia You Must Try" to your must-try list during your trip.
Also Read: The 6 Best Women-Led Restaurants in New York
What Should You Do in The City?
Now that you know all the sightseeing spots, there is still a lot to be seen in the city. Chillicothe is full of culture, and all kinds of festivals are held there. Here, you will be briefed about some of the exciting events that you can attend in the city that have some amazing things to do.
International Sunflower Festival
Are you one of those who always prefer sunflowers over roses? Whose Pinterest boards are all about sunflowers? Who would trade their life to be in a room full of sunflowers? If so, then you can behold the most beautiful sunflower festival in the entire world in Chillicothe, Ohio.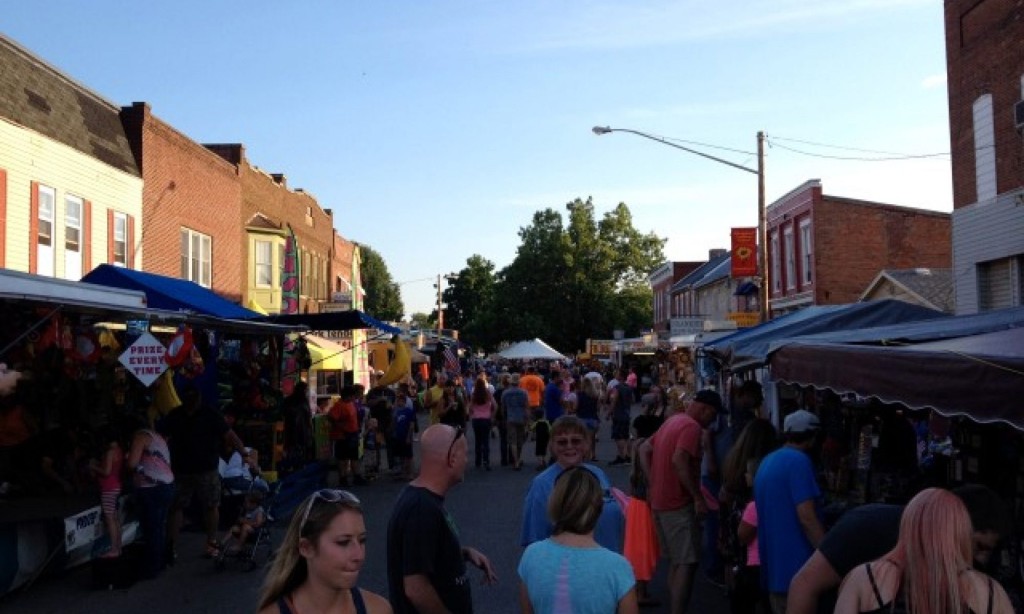 This three-day celebration is held in Frankfort, Ohio, just 15 miles from downtown Chillicothe. During the festival, you can discover beautiful handmade items such as jewelry, ceramics, antiques, and crafts, among other things. Churches and organizations in the neighborhood get together to provide home-cooked food and treats. Several Ohio food stalls set up shop during this occasion to give classic "festival cuisine" to the neighborhood.
Held in Ross County on Labor Day week every year, this sunflower festival is one of the most awaited festivals in the state. Concessions, a sporting event, vintage vehicles, a kiddy tractor pull, games, musical performances, a march, an elderly Tug of War competition with a purse, a picture competition, a corn hole tournament, a pie auction, and craft tent are all part of this event for people of all ages and is among some of the entertaining things to do in Chillicothe, Ohio. But first, you should attend the communal church service on Sunday morning in the town center.
The sunflower contest is the most anticipated competition in the whole festival. Different people display their grown sunflowers, and then it's judged on their height. People with the tallest and largest sunflower win prizes. People prepare their sunflowers long before the contest to win the award. The kids dearly enjoy the march and games while adults take great interest in the display of antique and vintage cars.
Chillicothe Murals
Suppose you are an art lover and would love to see some street art murals, then you should visit the three famous murals in the city. One of the fun things to do in Chillicothe, Ohio, for free is looking for street art murals. The Mail Pouch artwork, the Chillicothe Telephone mural, and the Canal mural are the major artworks in the First Capital District.
The Mail Pouch painting on the Second Street side of the ancient Machinery Hall building was painted in the late 1800s. This was only discovered after the structure next door was demolished.
The Chillicothe Telephone art mural (painted by Eric Henn in 2006) may be found on Main Street. The Canal mural (created by Jeff Speakman in 2003) is located at the intersection of Mulberry and Second Streets and depicts what the city looked like in the 1830s when the Ohio Erie Canal flowed through it.
Fall Festival of the Leaves
If you are with your family in Chillicothe, Ohio, in the month of October, you should attend the Fall Festival of the leaves. People believe that fall is the time of festivities and in the city, this festival is much anticipated and celebrated with full zeal.
On the weekend of October, Bainbridge Island hosts its yearly Fall Festival of Leaves. The event, which is celebrating its 49th year this year, provides a chance to appreciate the autumn in the area. The festival, which began in 1968, has grown to become one of the biggest and most popular in southern Ohio. The festival field is 6.77 acres in size, and the march course is precisely one mile long and lasts around one hour and fifteen minutes.
The Fall Festival of Leaves begins on Friday at 10:00 a.m. with the inauguration of merchant stalls, rides, a thrift store, and entertainment. On Saturday, there will be an ancient equipment display, an antique and vintage car exhibition, a Prince and Princess competition, and a wood-cutting event.
The festival's magnificent parade takes place on Sunday, and the festival's concluding day. On their main stage, you may enjoy live music every day of the festival. You should not miss any day of the festival as every day there is something new and will keep your family entertained. It is a great way to have fun in Chillicothe, Ohio, with your kids.
Apple Harvest Festival
Do you want to experience the first-hand experience of apples? Are apples one of your favorite fruits? If so, then you must go to the Apple Harvest Festival. You can join Hirsch Fruit Farm members for a day of family entertainment on the farm at the Annual Apple Harvest Open House.
This two-day open house takes place in September on Saturday and Sunday and includes orchard trips. During the opening party, visitors can select their fresh apples straight from the trees. this is among the most fun things to do in Chillicothe, Ohio.
Horse-drawn wagon rides, apple butter creation, maple syrup, refreshments, face painting, apple and cider sampling, barnyard companions to pet, make-your-own scarecrows, and other activities will be available. We will offer pumpkins of all kinds, gourds, Indian corn, fodder shocks, straw bales, and resilient mums for your fall decorations.
Brick Haven Spa
Are you tired of all the constant traveling? Running from one place to another while being on vacation can get extremely exhausting, and we know that you would be looking for a place where you can relax.
Brick Haven Spa is a very well deluxe spa in Chillicothe that provides the best services for your body when you go. Take your travel partners to the spa for a relaxing and refreshing experience.
Brick Haven Spa offers a variety of unique services, including hair, nails, skincare, and other unusual body treatments. Also, for a wholesome calm feeling, try their specialist massage experience.
You should visit Brick Haven Spa with your friends and family. You won't have to worry about anything because the spa only employs qualified professionals.
The spa has a Site Shower, Heated Massage Tables, and Hot Towels, which will give you a completely relaxed feeling. Gift vouchers are available to buy for family and friends.
Recommended Read: 8 Expert Recommendations for the Best Hotels in Dallas
Where Should You Shop From in The City?
When you are traveling, it is pretty understandable to shop and collect souvenirs from the place. If you think that Chillicothe does not have a proper shopping place considering it is a small town, then you are wrong. Here, we have mentioned some sites where you can go shopping on your way back home.
Chillicothe Mall
Are you a shopaholic? Do you enjoy going shopping? Do you want to go shopping in Chillicothe and see what they have to offer? If so, you must pop down to the Chillicothe Mall. Shopping at the Chillicothe Mall is one of the many enjoyable things to do in Chillicothe, Ohio.
Chillicothe Mall boasts a wide selection of retailers and outlets, making it a one-stop-shop for both necessities and luxuries. You'll find beautiful clothing shops, accessories stores, bookshops, eateries, supermarkets, cosmetic stores, toy shops, and much more at the mall.
The mall has a variety of stores with something for everybody. So bring your family or friends to the Chillicothe Mall for a fun shopping day. You can either shop for yourself or purchase gifts for your loved ones. You can find almost everything inside it for any age group.
If you want to dedicate a day to shopping during your vacation in Chillicothe, then the mall is the only place to go. It is located at 1075 N Bridge St, Chillicothe, OH 45601, United States. It opens around 5 a.m. in the morning and closes at 11 p.m. at night.
Local Shops
Chillicothe is extremely rich in heritage and cultural legacy. There is plenty of stuff you can buy from local shops there. There are various antique pieces and artworks created by local artisans that you can buy as souvenirs.
In downtown Chillicothe, various shops sell every kind of sound. From quilts to dresses, antique jewelry and accessories, home decor, and historical things. You can find many unique and beautiful things there that you can take as souvenirs or gifts.
These shops open around 10 a.m. and close in the evening. You can go for a stroll while shopping for some little things.
Old Town Fabric Shop
When in Chillicothe, Ohio, visit the Old Town Fabric Shop for one-of-a-kind and gorgeous fabrics. Old Town Fabric Shop is a small fabric store that sells cotton, quilting fabrics, polyesters, flannels, and other textiles. Over 3,000 yards of top-class cotton and trendy clothes are available in the clothes store.
Cindy Henderson, the mother, and Kelly Battistin, the daughter, handle the fabric shop as a family company. Kelly and Cindy collaborate to stock the shop with a wide range of trendy and classic clothes that will take your breath away.
Cotton and Steel, Moda, Marcus, Hoffman, and other high-quality quilting materials are available in the Old Town Fabric Shop. You'll also come across some lovely antique accessories while trolling the store.
Final Words
In this article, we have told you about various things to do in Chillicothe, Ohio. We would say that you would not be unsure about it. If you consider it your next stop, you must visit it. This place is a must-visit for history freaks and art lovers. The city is noted for having some of the finest preserved Indian excavations in the country and other heritage landmarks and artifacts.
Chillicothe is a fascinating city with various fun things to do with your family or friends. The Mound City at Hopewell Culture National Historical Park is a must-see in Chillicothe. Explore the city by going to museums, shopping malls, historic buildings, bars, parks, cafes, game centers, hotels, etc.
You must also visit the Adena historical site, Scioto Trail State Park, The Majestic Theater, Steiner's Speakeasy, Brick Haven Spa, and many other beautiful locations in the central city. Plan an incredible vacation to Chillicothe with your fellow travelers.