New Orleans is well known for its sunny weather and port access and is a prime tourist destination for anyone looking to visit the Gulf Coast. However, New Orleans is also one of the few major US coastal cities that doesn't have access to beaches. While the deep water coast of the city doesn't have any notable beaches, you can find some of the best beaches in the nearby areas.
The best thing about beaches near New Orleans is that you won't have to go far to access some of the best beaches in the US. Most of these stunning beaches are around 1-3 hours from the city center, so you can make the trip to and from the beach in a single day.
10 Best Beaches Near New Orleans
Beaches close to New Orleans have great weather year-round since the city is located in a subtropical climate. This makes it one of the best coastal destinations to visit in early spring and late fall when many other beaches are too cold.
Which beaches are worth exploring in the New Orleans area? While there are dozens of options near the city, let's explore some of the best ones, as advised by our travel team.
If you're looking for a beach that's close to New Orleans and is spacious enough in the summertime, the Grand Isle beach in Southern Louisiana is ideal. It has some of the whitest sand in the area and is perfect for basking in the sun. The water is also safe and there are multiple lifeguard posts on the beach, making it one of the safest beaches close to New Orleans.
Best of all, it's located only 110 miles from New Orleans, making it one of the closest beach getaways from the city.
The Grand Isle is a barrier reef island, and this makes it ideal for fishing, hiking, and birdwatching. There's also a 5-mile dog-friendly nature trail in Grand Isle Park and a wide range of other activities for the whole family to participate in.
The area also has multiple camping and picnicking spots, so you can choose to have a 1-day trip or stay for longer. Since it's the only inhabited barrier reef island near New Orleans, there is adequate accommodation nearby.
However, you'll have to take several precautions when visiting the Grand Isle beach. It's located in a wildlife sensitive area, so you'll have to be extra careful not to litter. And, even though the beach is dog friendly, you'll have to observe specific timings when visiting with your dog. However, the most important thing to consider visiting this beach is to plan your trip before or after the hurricane season.
The Grand Isle is often hit by medium to severe hurricanes, and you don't want to plan your trip at a time when the beach is closed due to bad weather.
In case you are worried about getting sand in your hair, follow our guide to removing sand from hair in the easiest ways.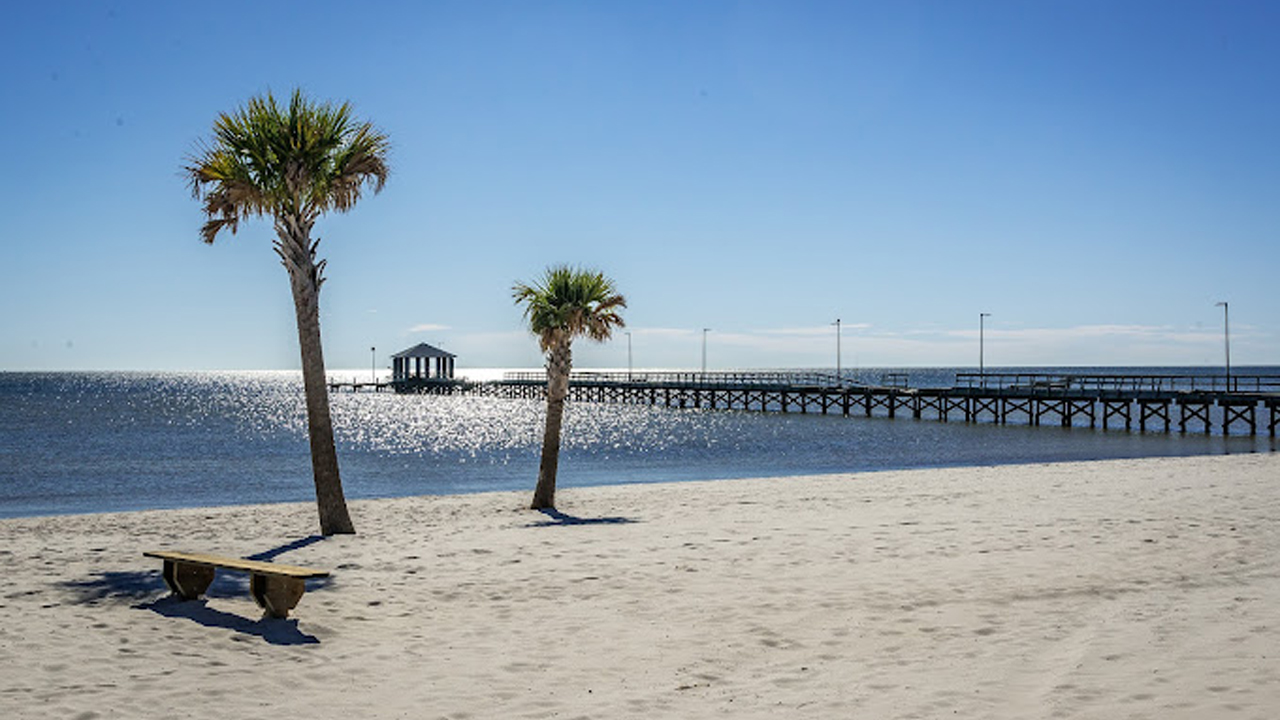 Biloxi Beach is another pristine beach close to New Orleans, and one of the liveliest. It's a popular beach amongst New Orleans residents and tourists alike and has plenty of entertaining activities for anyone. Since it's only a 90-minute drive from New Orleans, it's the perfect destination for a one-day trip. However, there are multiple affordable lodging options, so you can plan for a longer trip as well.
While Biloxi Beach is approved for swimming, fishing or simply basking on the sand, it's the other attractions near the beach area that make it so popular. Biloxi Beach is one of the liveliest beach destinations and boasts one of the most famous casinos in the New Orleans area.
Apart from the dazzling high-end resorts and restaurants, the area is also home to some of the finest Gulf Coast cuisine. If you want to accompany your beach trip with entertaining nightlife activities, Biloxi Beach is the perfect destination for a weekend trip.
However, as with other beaches in the area, avoid visiting it when there's a hurricane threat. Nevertheless, it's close enough to New Orleans and there are plenty of affordable lodging options if you ever get stuck there in bad weather.
Be sure to read our guide on best beaches near Destin, Florida too.
If you're looking for a quieter beach with sparkling waters near New Orleans, Pensacola Beach is the hidden gem of your dreams! The quality white sand and cleanliness are unrivaled amongst beaches in the area. What makes Pensacola Beach so special is that it's not as busy as some of the more famous beaches on the Gulf Coast.
At a 3-hour drive from New Orleans, this beach is frequented by residents from all over Louisiana. While the area around it isn't as developed as with other beach towns, this seclusion is what makes this one of the best beaches near New Orleans.
The emerald-green waters of the beach and the sandy shore are ideal for sunbathing, swimming, or simply strolling along the shore. This beach is also heaven for seashell collectors and birdwatching enthusiasts. There are also plenty of activities for the whole family to engage in, including ferry rides, fishing, and other water sports activities.
While you can visit Pensacola Beach on a day trip from New Orleans, it's best to spend at least 2 days in the area. Besides the beach activities, you can indulge in amazing cuisine, visit the Plaza Deluna gardens nearby or book a dolphin and whale watching tour.
The best time to visit Pensacola Beach is late summer or early fall between September and October. Even though it's not as crowded as other beaches in the area, it can be pretty stuffed during the Spring Break and peak summer seasons. Besides, prices of lodging and tours also drop during these months, and you can enjoy more quality time in a peaceful environment.
Beach Recommendations: The 9 Most Popular Beaches In Massachusetts
Pass Christian Beach
View Website
Get Directions
PERFECT FOR: Enjoying Quality Oysters and Swimming in the Clear Gulf Coast Waters
If you're willing to drive a little further out from New Orleans for a beach getaway, then Pass Christian Beach is one of the best options to consider. While the water isn't as clear as other nearby beaches and the sand isn't as white, it's still one of the most popular beaches in Mississippi.
It will take 4 hours to get here from New Orleans, and most people will plan for a weekend or two-day trip. Pass Christian is famous for its quality oysters and direct access to the Gulf of Mexico. It's also a relatively safe area and the weather is ideal for year-round visits.
Apart from regular beach activities like swimming or fishing, Pass Christian offers a wide variety of other exciting activities for the whole family. Enjoy a beach bonfire at one of the many bonfire pits on the beach or enjoy some of the best beach sunsets in the US.
The area around Pass Christian is also full of exciting places to visit. Enjoy famous oyster cuisine in the harbor restaurants, go on a shopping spree, or visit the famous "Friendship Oak". As with other Mississippi beaches, the best time to visit this area is in summer, before the humid fall season.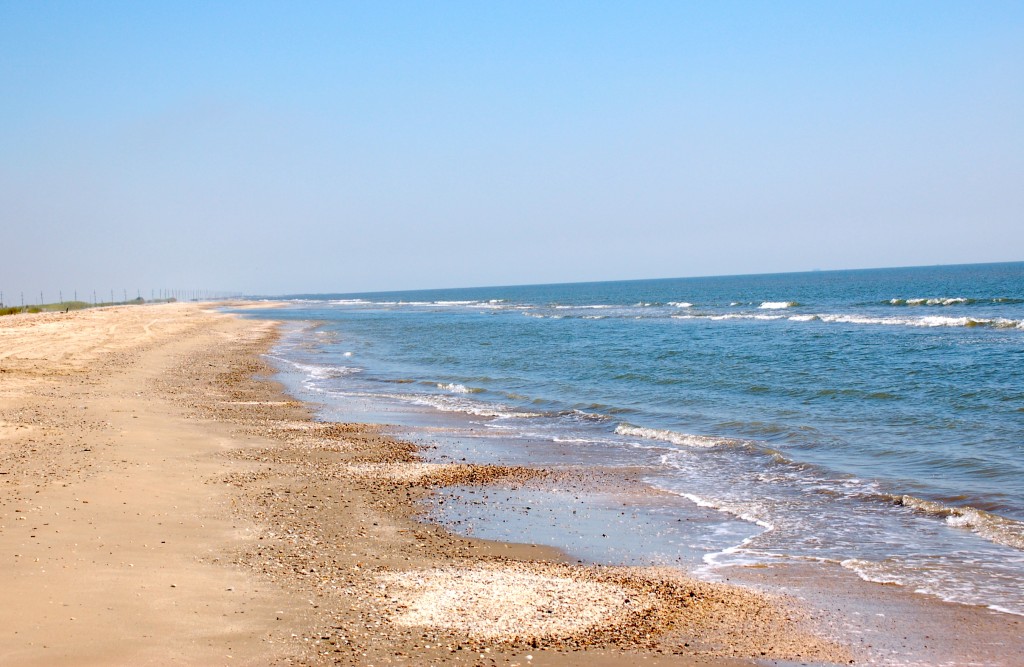 If you're looking for the best beaches along the Gulf Coast, Holly Beach has to be on your list. Located between New Orleans and Florida, Holly Beach is frequented by US and international tourists alike. The area is RV friendly and you'll find many off-road trails around this area.
If you're visiting Holly Beach, always plan for fun activities beforehand. Since it's located in a prime hurricane area, the beachfront is still raw, which is ideal if you want to enjoy extreme watersports. This beach allows small off-roaders, windsurfing, fishing, and other activities that are banned on more crowded beaches.
The water is also warm most of the year and you may be lucky enough to sight whales in the winter. The beach area is also a shell collector's paradise and you can find exquisite shells littered all over the shore.
While it does get a bit busy in the summer and during spring break, Holly Beach offers a raw experience that several other beaches don't.
Related: 9 Louisiana Beaches With Breathtaking Views
If you're looking for a popular beach near New Orleans with plenty of fun activities for the whole family to enjoy, try visiting one of Dauphin Island's beaches. This reef island is sparsely populated and hasn't been developed as much as other popular beach islands. This rawness and the fact that it's only a two-hour drive from New Orleans makes it ideal for weekend and day trips.
The beach itself is exquisite and the sparkling white sand is the ideal place to relax in the hot Alabama sunshine. There's a single bridge that connects this island with the mainland, which makes it one of the safest beach towns in the US. If you're staying in a nearby town on the mainland, you can always take the ferry to one of the beaches on Dauphin Island.
If you're looking for a quaint experience and want to enjoy the warm waters of Pelican Bay, this island is the perfect spot. Besides the amazing beaches, Dauphin Island has other attractions like the Alabama Aquarium and a nearby bird sanctuary. While it's not packed with restaurants, the few that are located on the island have some of the finest cuisines in the Pelican Bay area.
A word of warning, though. While it's free to visit the public beaches on Dauphin Island, many of the other activities can be expensive. If you're on a budget and want to stay in this quaint resort town, it's best to visit in October when the summer season ends.
For Your Next Trip: 7 Key Largo Beaches To Visit This Summer
Navarre Beach is the perfect beach destination for a weekend trip from New Orleans. With clear waters, wonderful weather for most of the year, and a plethora of fun activities, it's the ideal beach destination. While it's one of the more popular beaches on the Gulf Coast, it isn't as frequented as ones located near major cities, making it perfect for a quiet getaway.
Apart from the crystal clear waters and fine white sands, Navarre beach boasts the longest pier on the warm Gulf Coast. This pier is a popular destination for dolphin and whale spotting, although you may see the occasional shark. Don't worry, though, as the beach area is completely safe and there are many lifeguard spots along the beach.
Although it's not completely remote, the rawness of Navarre Beach attracts a lot of wildlife enthusiasts. You can enjoy spotting deer, rabbits, exotic birds, and other wildlife species along the beach.
The best time to visit Navarre Beach is from March to May for sunny weather. However, the area is quite busy during these months, so it's best to visit in September and October for a more relaxing experience.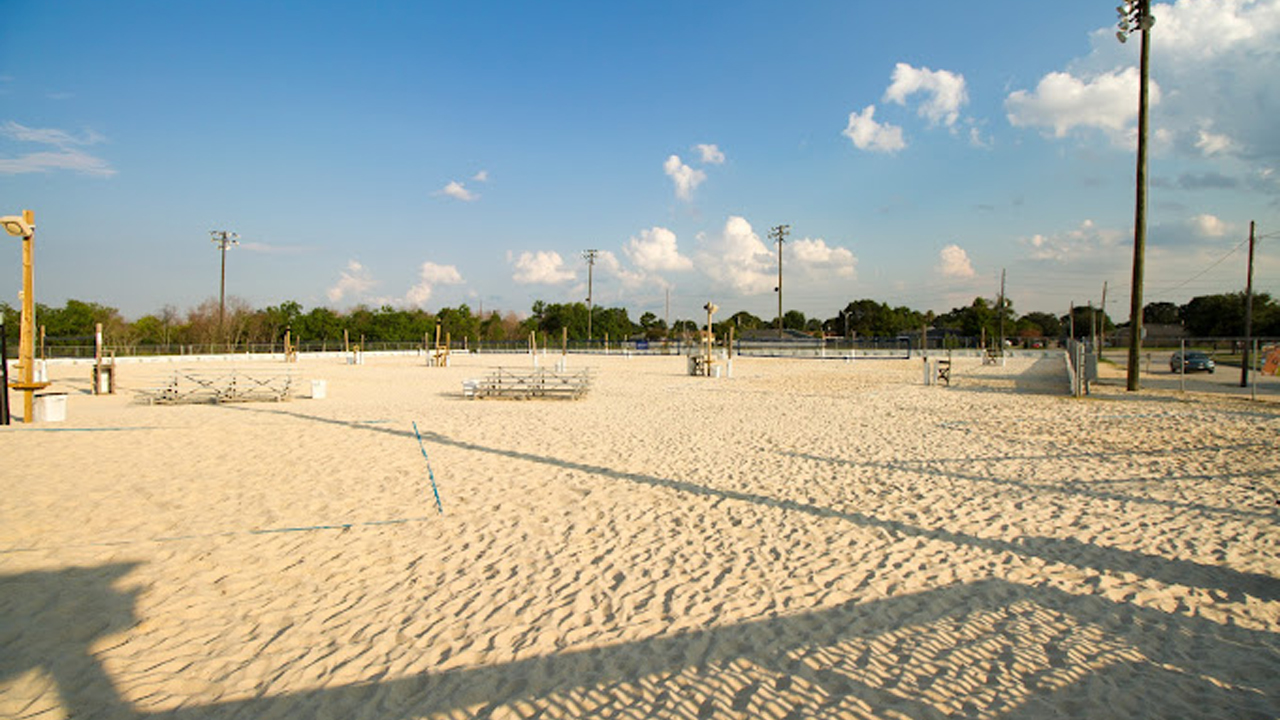 At 15 minutes drive from the New Orleans city center, Coconut Beach is perfect for a quick getaway or a one-day trip. Technically, it's a man-made beach, but still has everything popular natural beaches have to offer. You can go for a quick swim or get a tan in New Orleans' sunshine without having to travel far from the city center.
The main attraction on Coconut Beach is the beach volleyball courts and grill area, which makes it the perfect destination if you're looking to escape the busy city area for a few hours or want to hang out with friends and family.
Besides the beach sports, Coconut Beach is famous for its quality burgers, grilled fish, and barbecue cuisine. However, its popularity also means that it's one of the more expensive beaches near New Orleans, and it can get quite crowded in the summer.
Gulfport is located next to Biloxi Beach and is around a 90-minute drive from New Orleans. Even though Biloxi Beach is more popular amongst tourists, the Gulfport beaches are quieter and offer more family-friendly activities. The tranquil atmosphere on the beach is perfect for sunbathing and relaxing on the beach.
Gulfport also offers dolphin viewing tours as it's a prime location for migrating dolphins due to the warm waters. You can even book a penguin encounter or visit the famous seaTREK. There's also an amazing waterpark in the city and a Zip n Fun Adventure Park, so it's worth visiting this beach area with kids.
If you're looking for the perfect beach to visit with family or one that's packed with fun activities, Gulfport is the perfect destination.
You haven't really seen the Gulf Coast unless you visit Ship Island. This amazing barrier reef boasts some of the best beaches near the city of New Orleans. The sandy beaches complement the warm water and stunning natural landscape, making this one of the most scenic beaches to visit.
This barrier reef island is only accessible by ferry or boat and the area is still uninhabited. If you're visiting Ship Island, Gulfport is the best city to book a hotel or lodge and there are many affordable lodging options nearby. However, camping, bonfires, and unauthorized hiking are prohibited on Ship Island, which has preserved its natural beauty.
If you're looking for a peaceful beach that's still relatively untouched by development, plan a trip to Ship Island.
Editor's Pick: Soul-Capturing Beaches In Santa Barbara
Things to Consider When Visiting a Beach Near New Orleans
While most of the beaches along the Gulf Coast near New Orleans are ideal for tourism, you should do proper research before visiting. You don't want to visit when the weather will spoil your trip or when the beaches are too dangerous.
Here are some things to consider when planning a trip to a beach near New Orleans:
The Weather
Beaches along the Gulf Coast are mostly in the hurricane zone and often experience devastating hurricanes and tropical storms. The hurricane season starts in June and goes through to the end of October, so it's best to avoid visiting during these months. The best time to visit these beaches is from March to June, during the spring.
Accommodation
If you're visiting a beach close enough to New Orleans, you can lodge in the city. However, most of the best beaches are a couple of hours' drive from the city, and you'll have to look for affordable lodging beforehand if you're planning on staying more than one day. This is especially crucial in the busy season when accommodation becomes difficult to find.
Recreational Activities
If you're planning a beach vacation near New Orleans, don't spend the whole day lying on the beach. You can make your trip more memorable by visiting a wildlife viewing point, fishing, or indulging in other water activities.
How We Pick Our Recommendations?
In order to pick the best beaches near New Orleans, we took several factors into consideration. Since New Oreleans does not have any beaches of its own, we gave the most priority to time and distance as key factors. Beaches that are too far away are not feasible when traveling with family which is why most of our recommendations are easily accessible ones. Besides, we also took into account what facilities are offered on the beach and why these beaches are worth visiting. Our consideration has been decided after our team took complete knowledge about beaches near New Orleans as well as opinions from other travelers.
Final Words
Now that you have your ultimate guide to beaches near New Orleans, it is time to pack up the bags, get the beach items, pack some food, and head over to some of the most splendid beaches you can find!
Beaches near New Orleans - FAQs
What is the Best Beach near New Orleans?
The best beach near New Orleans is Pensacola Beach. The waters are clear and perfect for swimming and you can enjoy a variety of watersports along the beach. This beach is also one of the safest and most accessible ones along the Gulf Coast. At a 3-hour drive from New Orleans, it's not too far away either.
Which Beach is Closest to New Orleans City?
The closest beach to New Orleans is Coconut Beach. It's a 15-minute drive from New Orleans, which makes it perfect for single-day trips.
What is the Best Time to Visit Beaches Near New Orleans?
The best time to visit beaches near New Orleans is between March and May if you're willing to cope with the busy atmosphere. If you want a more tranquil experience, visit in September or October when the busy season ends.