Breakfast can be the best meal of the day if you rise early. You can meet your friends or family for an excellent breakfast before heading to work or college. For this, you must pick the right restaurant for the first meal of the day. This article will fill you in on the best breakfast in Santa Ana, where you will devour every bite of the delicious food. Additionally, check out the best beaches near Santa Ana for those looking to enjoy the sunshine and waves.
Best Breakfast In Santa Ana
We are sure you will have a terrific time at these breakfast places in Santa Ana, CA. There are plenty of food options according to your tastebud preferences. Moreover, the food is so good that you will crave more as soon as you finish your plate.
So, let's hop on and learn about these restaurants.
Loaded Cafe
We have this fantastic cafe to start our guide. Loaded Cafe has many exciting foods on the menu, such as Menudo, Chilaquiles, Dulce De Leche Crepes, and more. You can try your favorite regular items or opt for the new ones.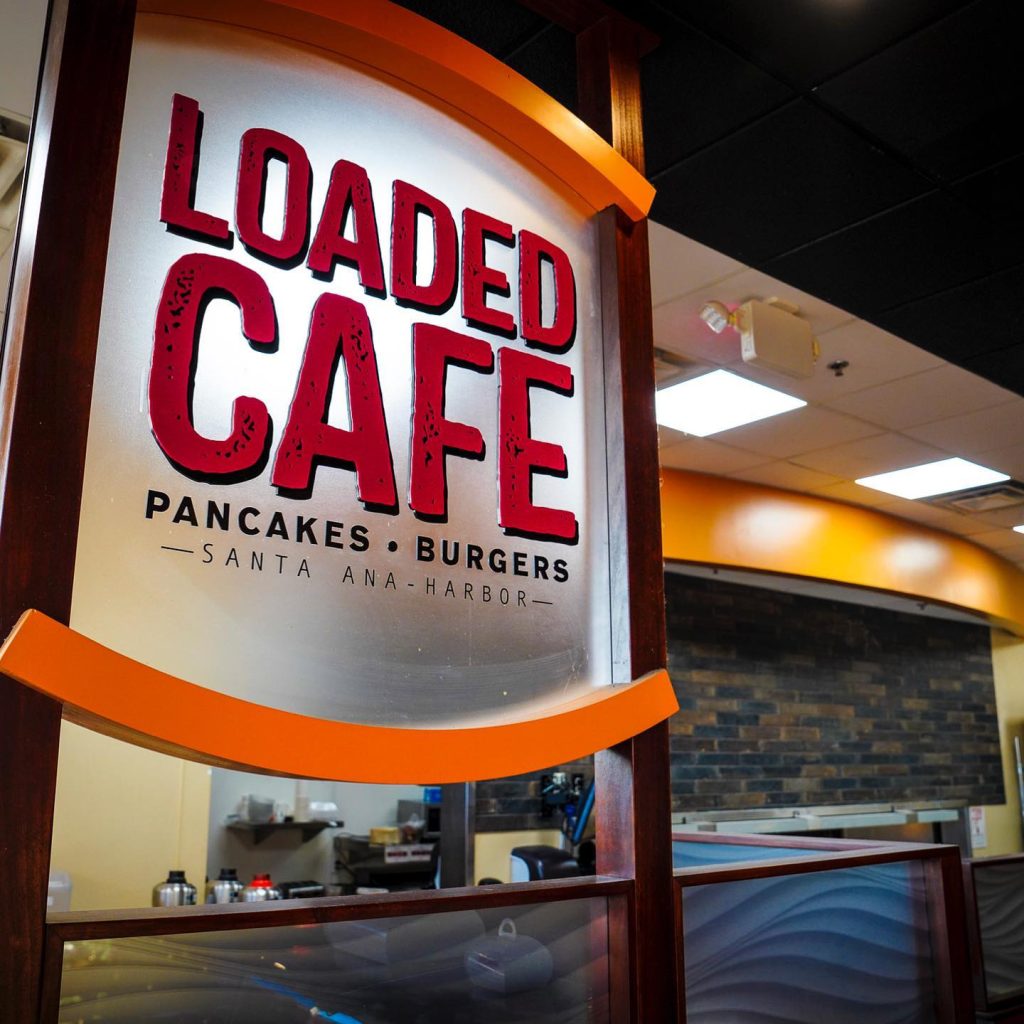 Furthermore, it is one of the locals' breakfast favorites that will not satisfy your cravings. Moreover, everything is served in large quantities to make breakfast healthy and complete.
Address: 451 East First St Ste B Santa Ana, CA 92701.
Specialties: Machaca, Chorizo Torta, and Sirloin Steak.
Benjies NY Deli
Benjies is a refreshing eatery, making it the perfect choice for breakfast. It opens every day at 10 am to serve you hot and piping food for a great start. However, Mondays are an exception since the restaurant is closed on that day. Additionally, they have the best collection of sandwiches in Santa Ana, so do not forget to try some of them.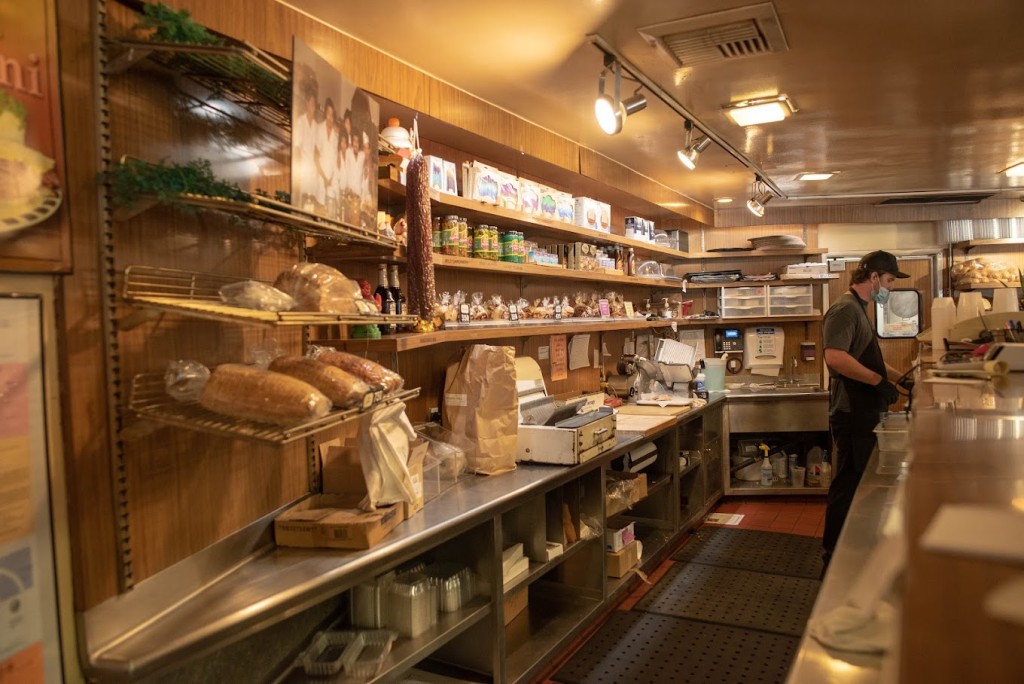 Address: 1828 N Tustin Ave Santa Ana, CA 92705.
Specialties: Corned Beef Sandwich and Pastrami Sandwich.
Pop's Cafe
It is a cozy cafe that will burst you with retro vibes as soon as you step inside. Located in a cozy neighborhood, Pop's Cafe will quickly become your go-to place for breakfast in Santa Ana.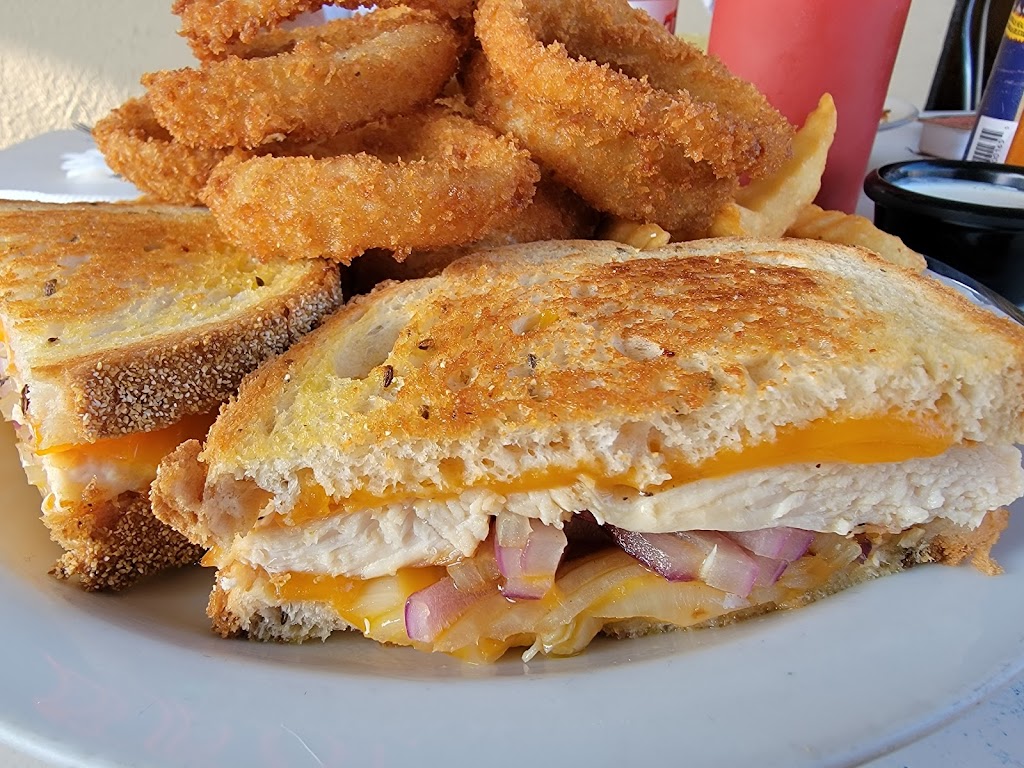 They have a brilliant staff who offers professional service. Plus, you will not have to wait long before your food is ready.
Apart from this, their menu has wide varieties to blow your palate away with incredible taste.
Address: 112 E 9th St, Santa Ana, CA 92701.
Specialties: Breakfast Burrito, Eggs.
Crave Restaurant
If you are in Downtown Santa Ana, stop by this restaurant for breakfast. Trust us; you will not regret a single bit of your visit.
Featuring extensive items on the menu, Crave Restaurant has excellent gourmet sandwiches, salads, and delicious cookies for breakfast. Besides, these will be some of the tastiest cookies you will ever put in your mouth. They are baked to perfection with the right sweetness to encourage a beautiful texture.
Address: 410 W 4th St, Santa Ana, CA 92701, United States,
Specialties: Ham and Cheese, Greek Eggs.
Cowgirls Cafe
Here, you will experience an authentic American breakfast consisting of your preferred food. Plus, the cafe has interesting wall art where you can click some photos for your socials. And this local cafe has a nice seating area where you can enjoy your food peacefully.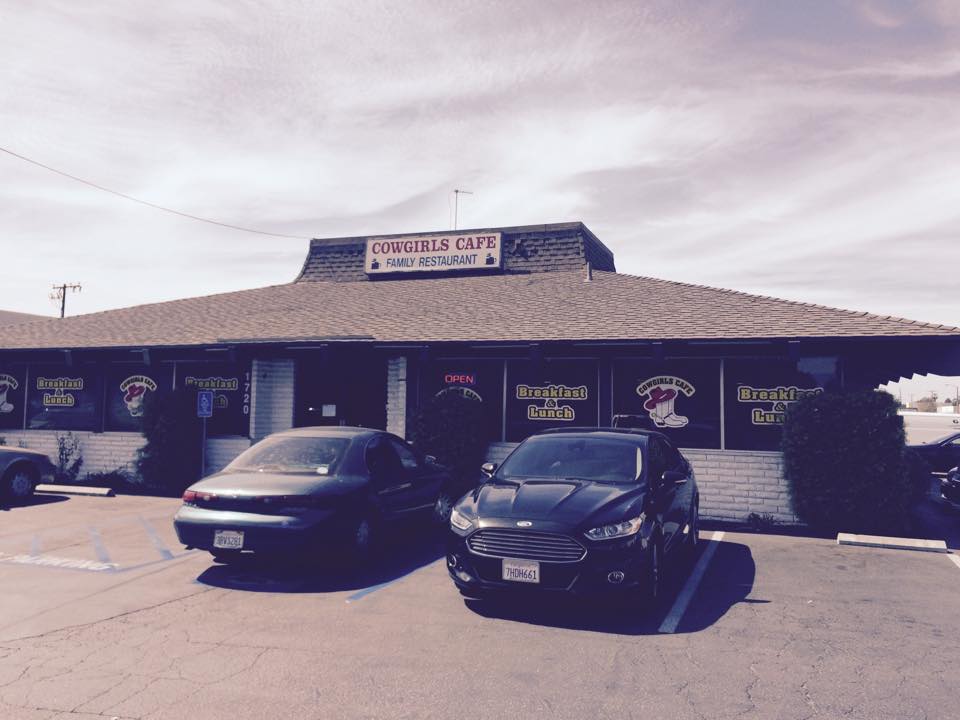 On the other hand, you will be impressed by the way they treat their customers.
Address: 1720 S Grand Ave, Santa Ana, CA 92705, United States.
Specialties: Chicken Fried Steak, John Wayne Special, and Breakfast Burrito.
Black Bear Diner
Next on the list of the best breakfast Santa Ana serves, we have this lovely spot. Black Bear is an aesthetically appealing place to have your breakfast. The outdoor area is relaxing, with a fresh breeze moving past you. It will ease your mind to carry on with the day's adventures. Further, the chefs know how to nail each dish the right way. Therefore, the taste will go beyond your expectations.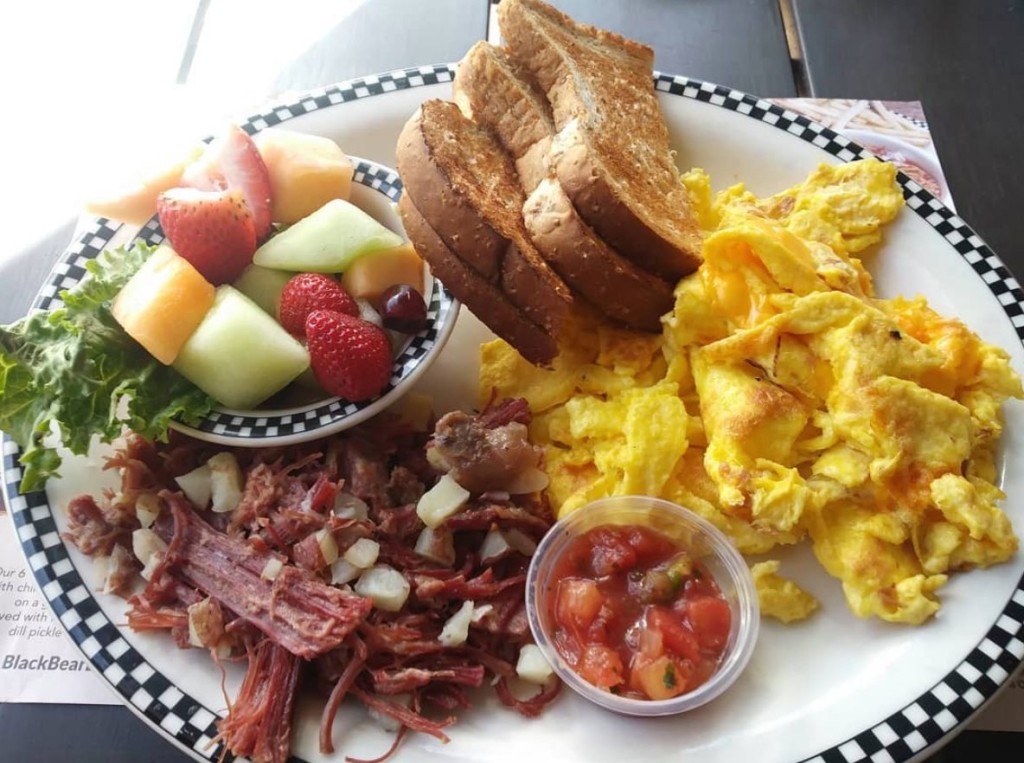 Address: 3355 Bristol Ave, Santa Ana, CA 92704.
Specialties: Sweet Cream Waffle, The Grizz, and Joe's Hobo Omelette.
Euro Caffe
Euro Caffe is an intimate breakfast place serving tasteful food. Besides, you will dine in an upscale environment, with gorgeous furniture and cutlery to make your visit extraordinary.
Moreover, the food is brought to you fresh and hot. As a result, you can enjoy every bite of your food to the fullest. Also, the staff makes the most luscious cup of locally roasted coffee in the city, so give it a try when you are here. And if you're looking for more great coffee options, be sure to check out our list of The BEST Coffee Santa Ana Offers [Top 19].
Address: 3950 S. Bristol Street, Santa Ana, CA 92704.
Specialties:  Crepe, Sandwiches, and Coffee.
Cafe Cultura
The cafe opens daily at 7 am, except on weekends when you can visit after 9 am. Hence, this will make a great selection if you are out and about early. Start your day with a yummy breakfast at Cafe Cultura before continuing your schedule.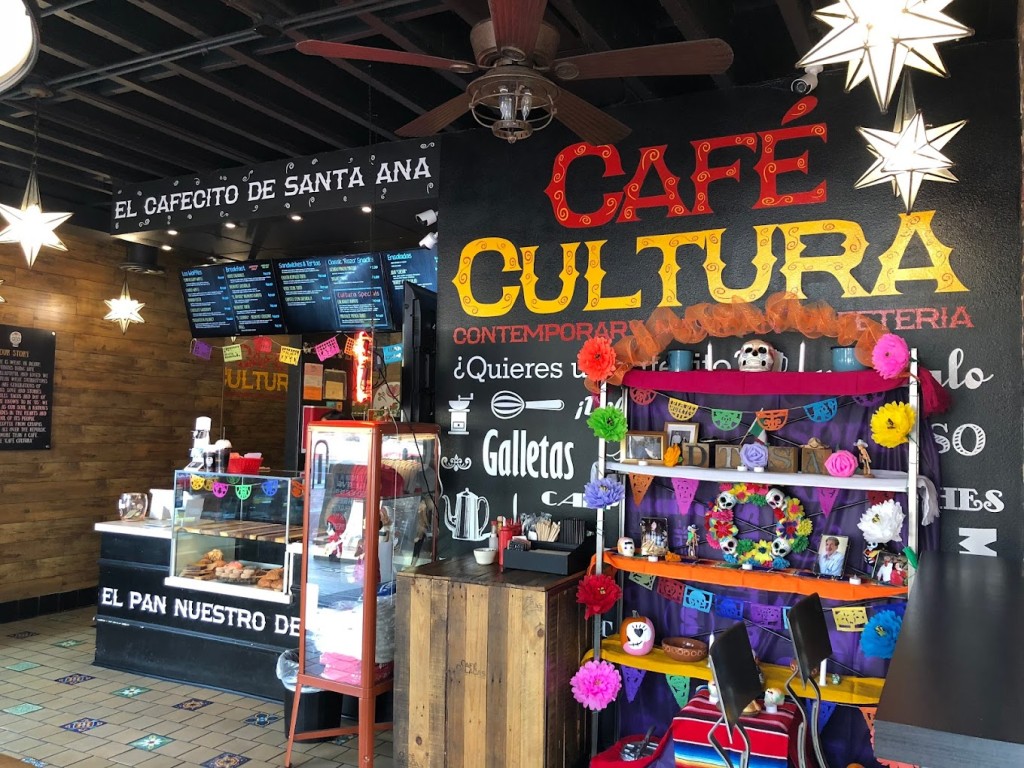 Moreover, they have a professional team of chefs who prepare the tastiest plate of food for you to enjoy.
Address: 324 W 4th St Ste B Santa Ana, CA 92701.
Specialties: Churro Waffle, Pan Dulce French Toast.
Nate's Korner
At this restaurant, you will come across the most outstanding breakfast burritos Santa Ana offers. Nate's Korner will bombard you with a homely feel when you step in.
They create their dishes with old-school popular recipes, adding a touch of love to each plate. Come here when you miss home and want food resembling your mother's food. You will love the taste and it will hit you with nostalgia back home.
Address: 3960 S Main St Ste D Santa Ana, CA 92707.
Specialties:  Croissant Breakfast Sandwich, Meat Burrito, and Pastrami Sandwich.
Country Cafe
This one provides a healthy and wholesome breakfast in Santa Ana. Especially, do try the Cafe's Favorites because they will be a delight to your tastebuds.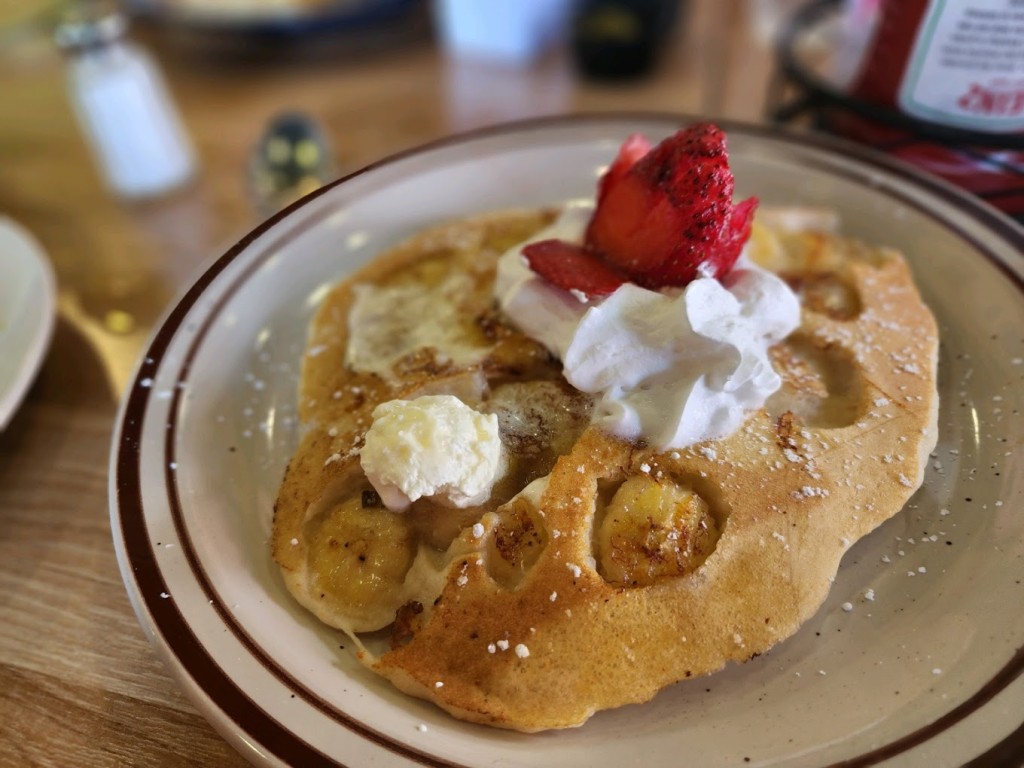 It includes Farmer's Favorite Sandwich, Diced Ham Scrambled, Loco Moco, Vegetarian Mix, and other dishes. You will love your order!
Address: 2321 E 4th Street Suite A Santa Ana, CA 92705.
Specialties:  Diced Ham Scrambled and Corn Beef Hash.
I Heart Pancakes
For all the pancake lovers in Santa Ana, do not miss out on this restaurant. You will get fresh and fluffy pancakes at this beautiful shop.
In addition, all the pancakes are topped with sweet syrups and served with sides. Consequently, you can enjoy a complete breakfast experience here. After your delicious breakfast, take a stroll through one of the many family-friendly parks in the area.
Address: 3001 S Bristol St, Santa Ana, CA, 92704.
Specialties: Blueberry Pancakes, Strawberry Banana Pancakes, and Multi-Grain Pancakes.
Suzy's Cafe
At Suzy's Cafe, you will have one of the most pleasing dining experiences in the city. It has a spacious and well-decorated dining area which is super comfortable. Furthermore, the cafe only uses fresh ingredients to prepare all their dishes. As a result, you will get a great plate of food that looks and smells fresh. And not to mention, everything tastes luscious.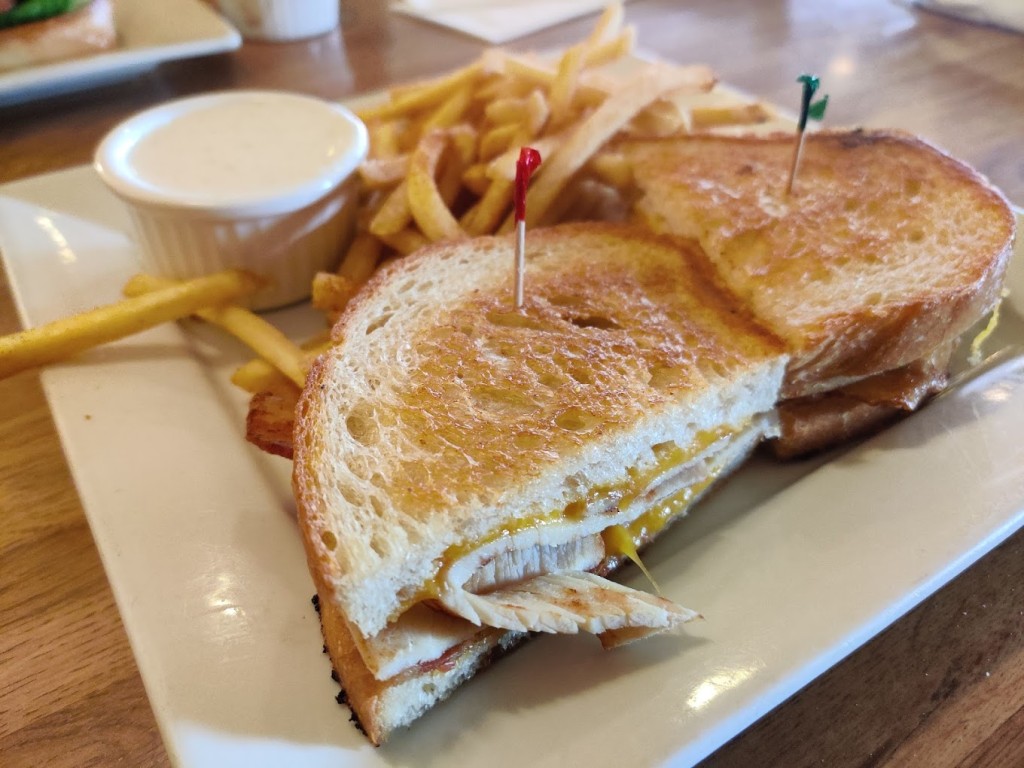 Address:  2610 S Harbor Blvd, Santa Ana, CA 92704.
Specialties: Country Breakfast, Belgian Waffle, and Chorizo and Eggs.
Choices Cafe
Introducing you to another cafe you can visit to have a mouthful of breakfast in Santa Ana. The breakfast menu includes Eggs and Cheese, Turkey Sandwich, Tuna Melt Panini, Bagels, etc.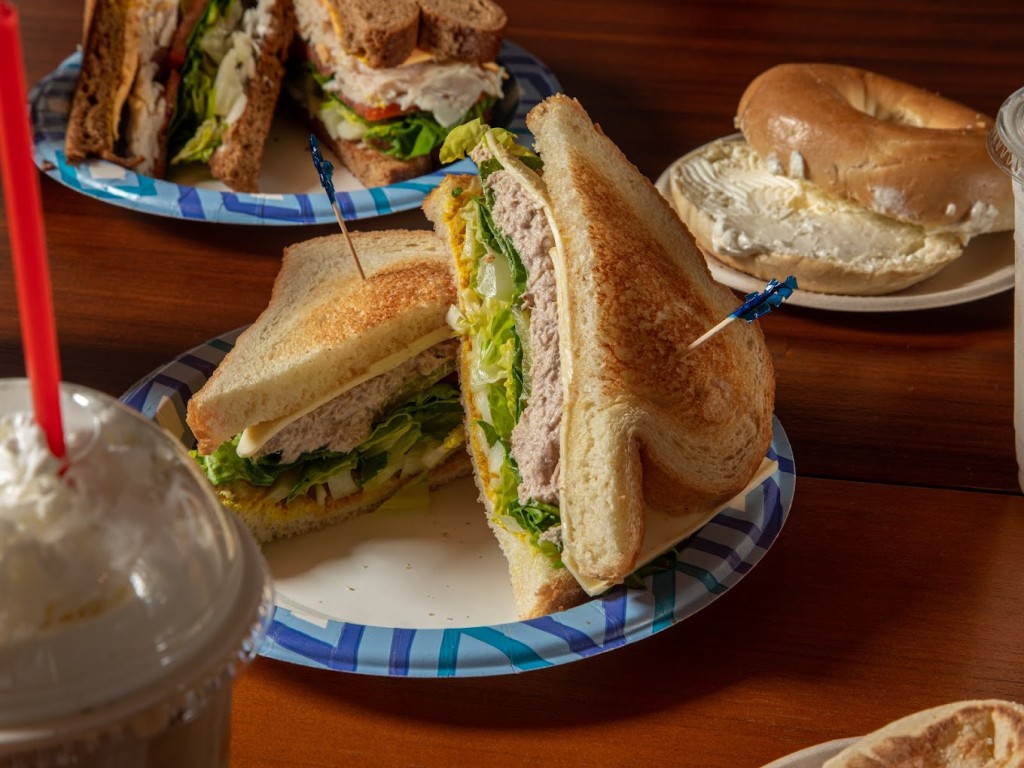 Also, let us tell you about the best part. You get the option to create a monster sandwich customized for you. Double the protein in any of their sandwiches or combine two different meat options to get yourself a mega sandwich. If you're looking for a delicious brunch spot in Santa Ana, be sure to check out our article on the best brunch in Santa Ana.
Address: 611 West Civic Center Drive, Santa Ana, CA 92701, USA.
Specialties: Turkey Panini, Grilled Cheese.
Red Hill Cafe
Red Hill may not be a luxurious-looking cafe. However, it serves a decent breakfast. You can stop by for a quick grab or a complete breakfast. Moreover, they present every item in considerable quantities to fulfill your appetite. Thus, you will walk out with a content heart and a happy tummy.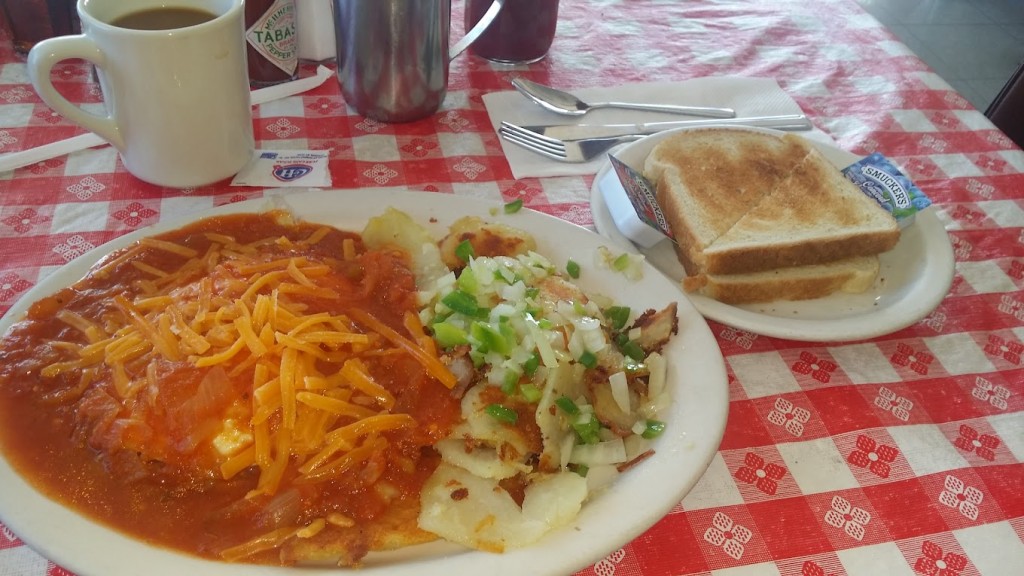 On the other hand, it is closed for business on Sundays.
Address: 420 E Dyer Rd Santa Ana, CA 92707.
Specialties:  Red Hill Country Breakfast and Eggs Benedict.
The Den Cafe
The restaurant has gorgeous vibes with beautiful furniture and pleasing vibes. Moreover, it has a rustic theme to take you back to the good old times.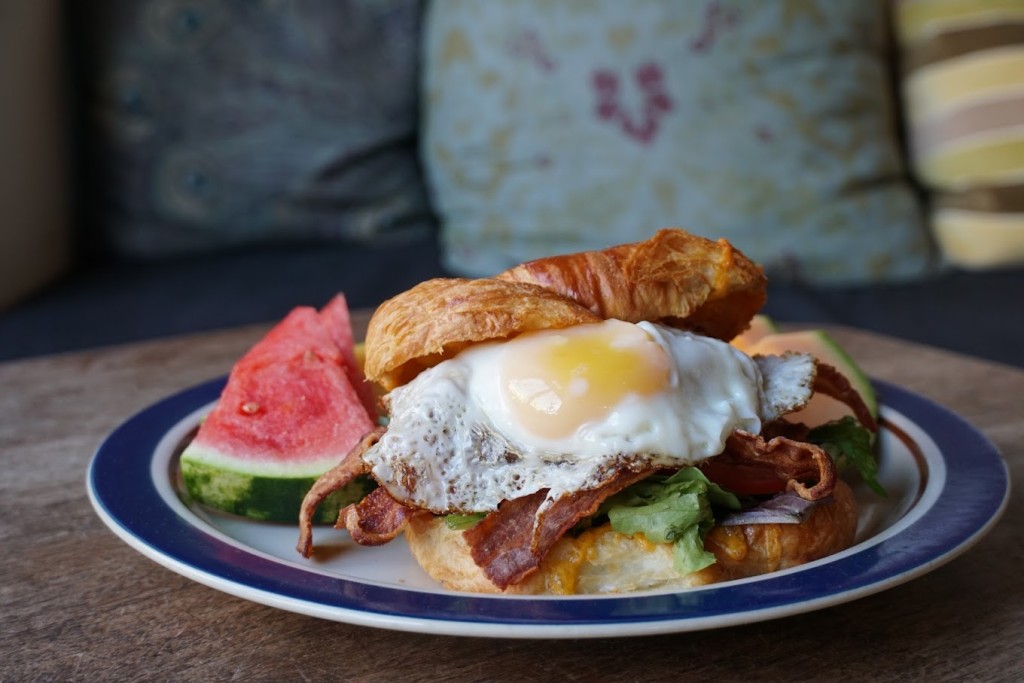 Additionally, it has some of the best vegan breakfasts in Santa Ana. Therefore, if you are a vegetarian, you will find many options based on your food preference at Den Cafe. Plus, you will encounter unique flavors in every dish that will win your tastebuds. And if you're looking for more vegan dining options in the area, be sure to check out our article on the top 35 best vegan restaurants in Anaheim. 
Address: 125 N Broadway Santa Ana, CA 92701.
Specialties: Vegan Berry Waffle, The Den Burger, and Saucy Vegan Chicken Burrito.
Recommended Read: Top 33 BEST Bars In Santa Ana
Norms Restaurant
Undoubtedly, this chain of restaurants delivers food to meet your high standard of expectations. The food at Norms tastes divine. You will want to come back here every time you are nearby. That's how good this restaurant is. Also, they have a wide array of sandwiches and burgers that you should give a go when you are here for breakfast in Santa Ana.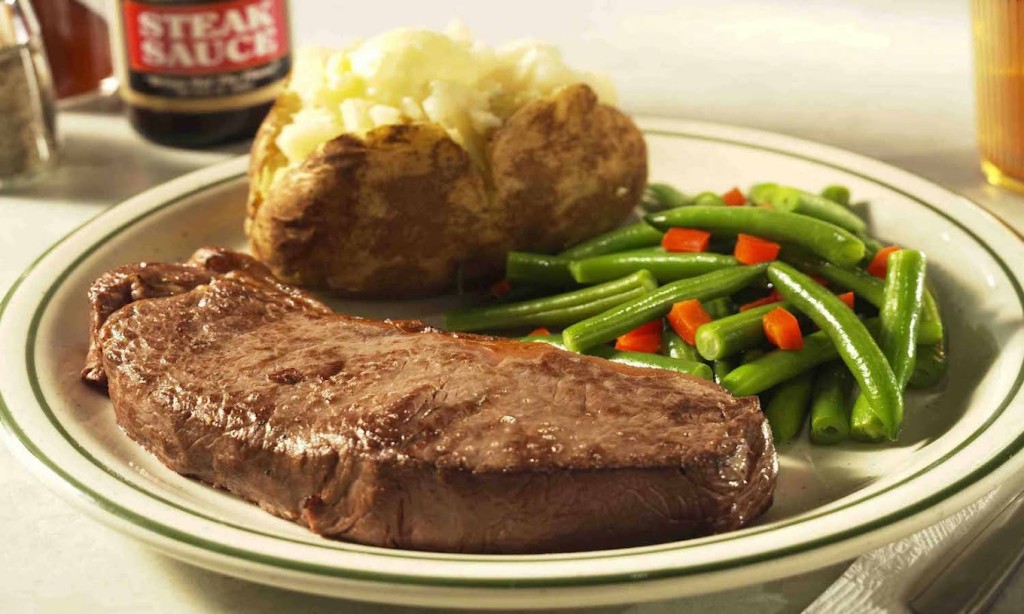 Address: 102 E. 17th St (Main St.), Santa Ana, CA.
Specialties: Half Turkey Sandwich and Norms Burger.
Boudin SF
Boudin is a casual American eatery where you can lay your hands on your favorite comfort food. And when you are here, try the Sourdough French Toast for breakfast. The chefs are very consistent with the recipes. Hence you will find the same great taste in every visit.
Address: 2800 N. Main St, Santa Ana, CA.
Specialties: French Toast.
Polly's Pies
At this beautiful shop, you will always find an array of freshly made pies that are sweet and flavorful. There will be a burst of flavors in your mouth as soon as you take the first bite. And you will love them. Thus, you will always want to come back for the pies.
Also, Polly's Pies have gorgeous indoors where you can sit and dine. And if you're in the mood for something savory, be sure to check out our article on the 14 best taco trucks in Santa Ana. 
Address: 2660 N Main St (E. Memory Ln.), Santa Ana, CA.
Specialties: Cinnamon Roll, Pecan Pie, and Apple Crumble.
4th Street Market
You can stop here for a tasty breakfast where you can choose from a vast variety. Besides, the best part about this restaurant is the outdoor dining area. It is decorated nicely with a knack for modern elements.
Furthermore, you can have Burritos, Deli, Hot Chicken, and many refreshing drinks to pair with the food. On the other hand, this is the perfect pick to visit with your friends and family.
Address: 201 E 4th St (Bush), Santa Ana, CA.
Specialties: Burritos.
IHOP
No, we did not forget this internationally acclaimed breakfast restaurant. IHOP is a global chain famous for its fresh and hot breakfast. Significantly, the pancakes are too good to miss. They are brought to you with nice sides and toppings to make the meal tastier.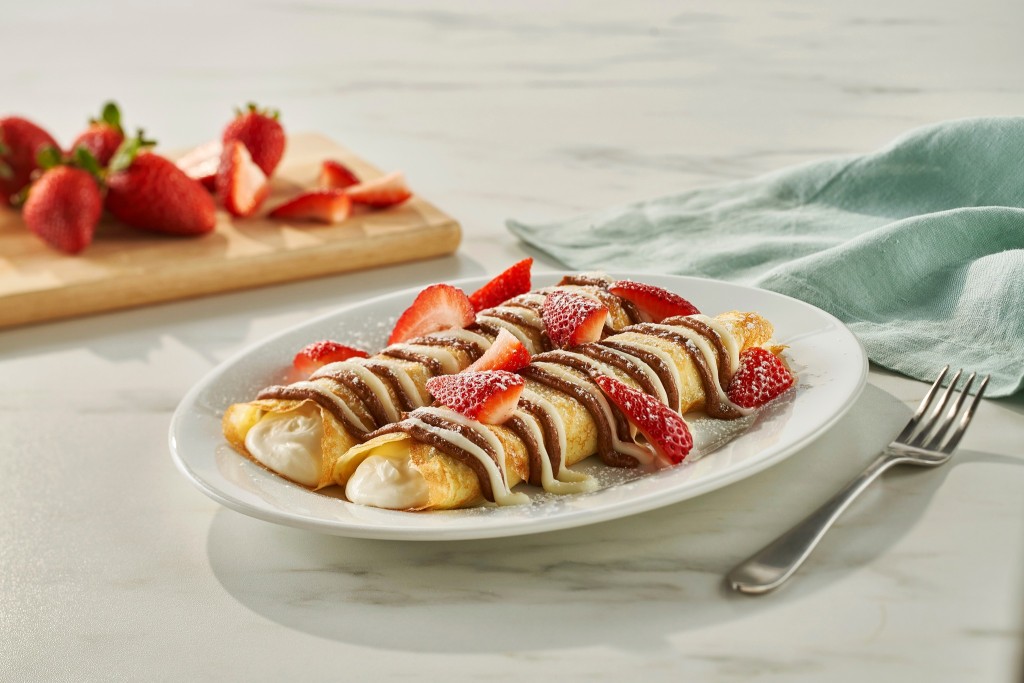 Address: E 17th St in Santa Ana, CA.
Specialties: Pancakes.
The Sandwich Society
Everyone who visited this place only had wonderful things to say about its sandwiches. Hence, you can trust The Sandwich Society to make you an incredible breakfast that you have never tried before.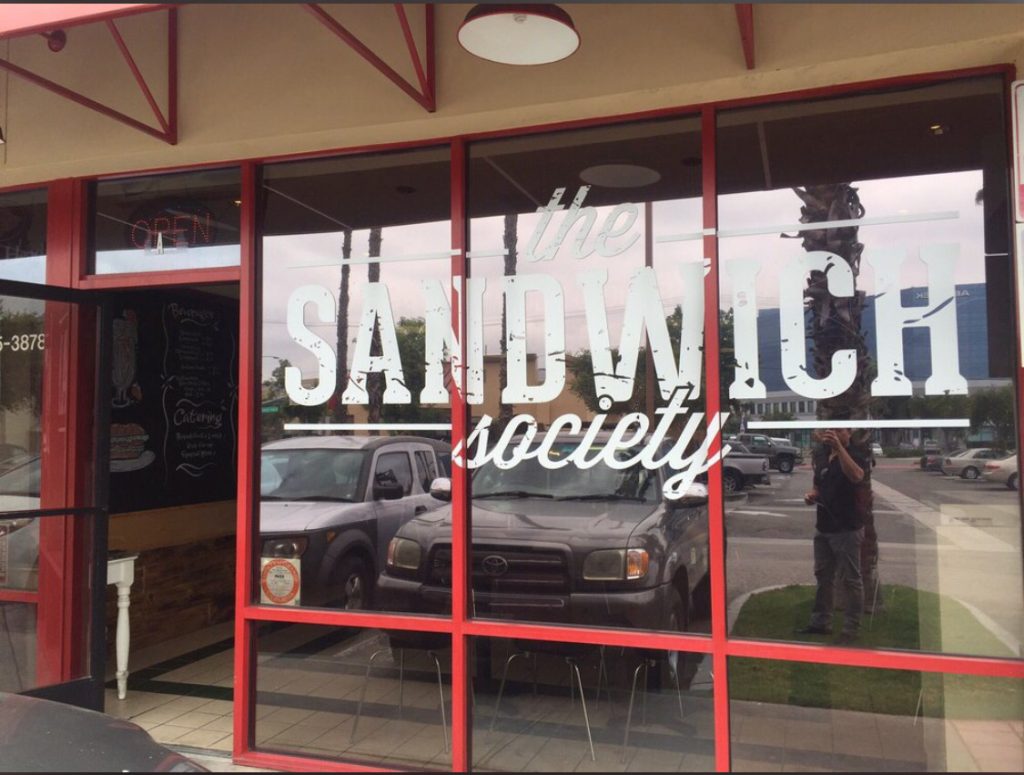 In addition, the chefs add a distinct flair to the sandwiches to intensify the taste and aura. Also, the presentation and serving size is satisfactory.
Here, you will find the best breakfast Santa Ana possesses.
Address: 2031 E First St A3, Santa Ana, CA 92705.
Specialties: Banh Mi, Cubano, and Chicken Pesto.
Editor's Pick: BEST Mexican Food In Santa Ana You Should Try
Corner Bakery Cafe
It is an aesthetic cafe that will serve you fresh breakfast goodies. You will encounter a lovely aroma as you enter the shop.
On the other hand, you can also visit the cafe if you want to get some work done while having your breakfast. It has a calm and relaxing indoor area that lets you work peacefully. Plus, the breakfast is exceptional.
Besides, the cafe has beautiful outdoor seating. Enjoy the weather as you dine.
Address: 1621 W Sunflower Ave, Ste D50, Santa Ana, CA.
Specialties: Anaheim Panini and Oatmeal.
Takeaways
We would like to end this article by letting you know that we have done careful research before filtering the best breakfast in Santa Ana for you. Hence, all the restaurants mentioned above are top-notch and present quality food. So, stop by an of these breakfast places to make an impressive start to your busy day.
Good luck!