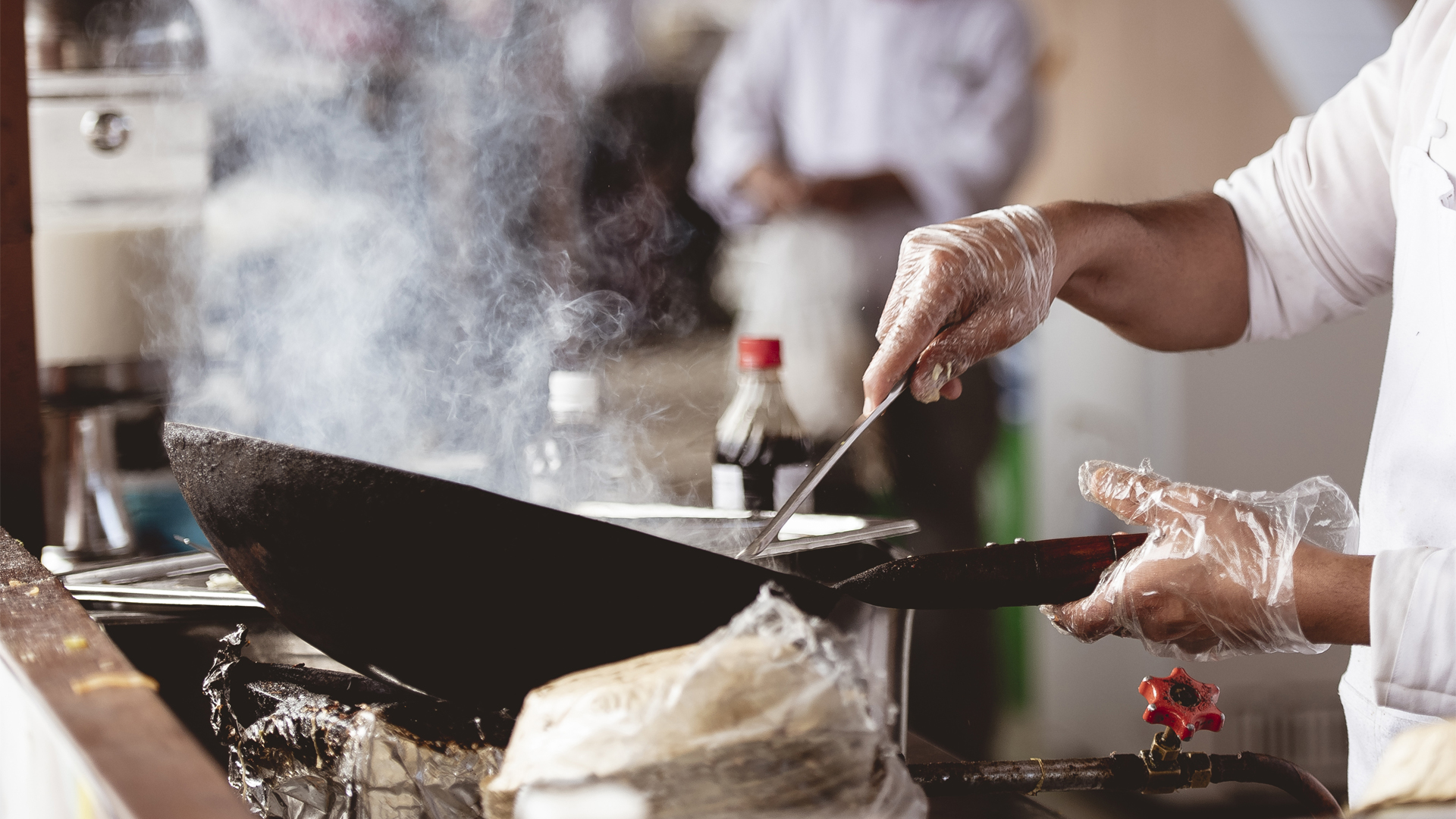 Visiting Lake Arrowhead, California is a must for anyone looking for a mountain escape. With its abundance of outdoor recreational activities, from hiking and biking to fishing and boating, this destination has something for everyone in the family.
And if you're looking for some delicious food to round off your vacation, there are plenty of options to choose from. From casual diners to gourmet restaurants, here are the 10 best Lake Arrowhead restaurants that offer something for everyone. Dive into this blog and discover why this mountain village is a world-class destination for dining! Read on to find out which restaurant will be your next favorite spot in Lake Arrowhead.
Also Read: The Best Restaurants in Provincetown For Families
10 Best Lake Arrowhead Restaurants
From cozy cafes to fine-dining establishments, we've rounded up 10 of the best Lake Arrowhead restaurants that offer something for every palate. Whether you're looking for classic comfort food or a unique dining experience, these top spots are sure to please:
At Belgian Waffle Works in Lake Arrowhead, guests can take in the breathtaking mountain views while enjoying a hearty breakfast or lunch. Or if you have Rome on your bucket list after your Lake Arrowhead itinerary you might want to check out these Aesthetic Breakfast Restaurants In Rome For A Refreshing Morning.
Belgian Waffle Works boasts a cozy, family-friendly atmosphere with plenty of seating. With its warm and inviting vibes, it's the perfect spot to enjoy breakfast with friends or family while taking in the views of Lake Arrowhead. The restaurant also offers outdoor dining for those who want to enjoy the fresh mountain air while they eat.
This restaurant specializes in Belgian waffles and features an array of flavors and toppings to choose from. Furthermore, they also offer staples such as pancakes, pies, sandwiches, scrambled eggs, biscuits, and more. For lunch, diners can select from salads, soups, and entrees.
The signature dish here is the Brussels Waffle – a Monte Cristo sandwich shaped into a waffle. With fast service and piping hot food, it's no wonder Belgian Waffle Works has become one of the top spots for breakfast or lunch in Lake Arrowhead.
Whether you're looking for a quick bite or a leisurely meal, this is the place to go!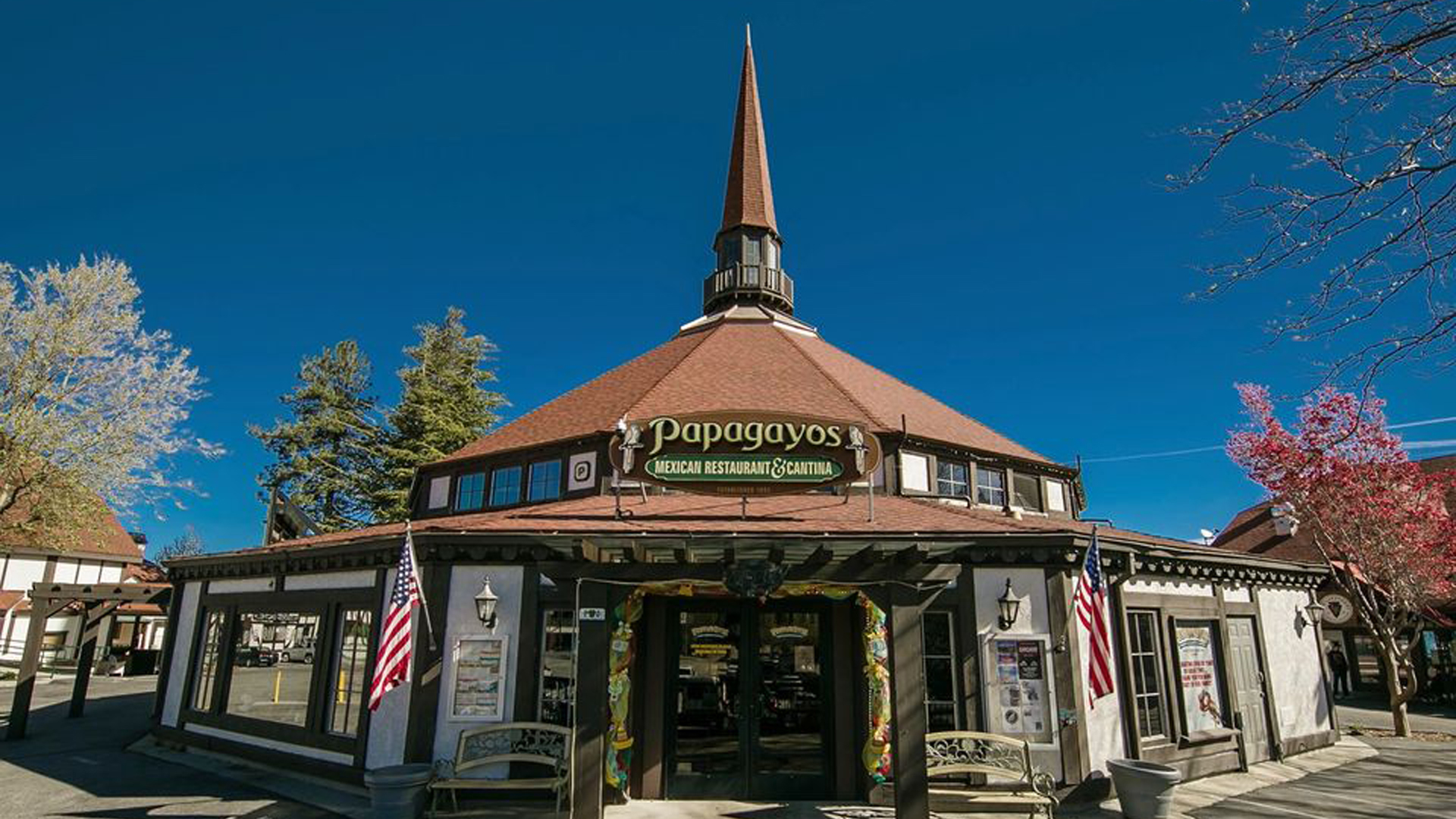 If you're looking for the best Mexican food in Lake Arrowhead, Papagayos is your answer. For over 17 years this beloved family-run eatery located at CA0189 has been serving up traditional and delicious Mexican dishes that have kept patrons coming back time after time.
With its fantastic flavors and unwavering quality, it's no wonder why Papagayos is so popular!
In addition to offering all of your classic favorites like tacos, burritos, nachos, enchiladas, and quesadillas, Papagayos also has a selection of American dishes like burgers and sandwiches, fries, egg rolls, and soup.
Plus, you can't miss their unique building with its pointed roof and colorful exterior.
El Papagayos is a fantastic option for casual dining in Lake Arrowhead, with something to please all tastes. Renowned for its delicious food and signature margarita recipe, it's the ideal spot to relax and enjoy quality time with friends.
The ambiance at Papagayos is warm and inviting, with cozy booths and twinkling fairy lights making it an ideal spot for a romantic dinner or casual gathering with friends.
The vibrant, colorful décor and lively music help to create an atmosphere that's both fun and relaxed. Whether you're stopping by for lunch or dinner, you're sure to feel right at home!
Craving for more fine dining restaurants? Try these 8 Fine Dining Restaurants In Germantown.
For those seeking a classic combination of flavors, Nachos served alongside one (or two!) Margaritas are an absolute must-try! You could also try their delicious Burrito Bowls or Rice & Beans which are sure to satisfy you.
Papagayos is the perfect place to go if you're in the mood for quality Mexican food with large portions and great prices. Don't miss out on all that this restaurant has to offer!
LouEddies Pizza
View Website
Get Directions
PERFECT FOR: Satisfying any pizza cravings with its creative wood-fired pizzas and famous garlic knots.
Located just two miles south of downtown Lake Arrowhead, LouEddies Pizza in Skyforest, California is well known for its wood-fired pizzas made with fresh ingredients and unique toppings.
The all-time favorite is the LouEddie's Special pizza—mozzarella cheese topped with homemade sausage, pepperoni, mushrooms, and caramelized onions. However, if you're picky with your toppings, there is an option to customize your pizza.
Additionally, visitors can try out the Summer Delite pizza—a vegan parmesan cheese pizza with cherry tomatoes, red onion, crushed red peppers, fresh spinach, and garlic olive oil. For those dining in, there is a patio with live music on certain nights for an extra special experience.
Of course, no meal would be complete without their famous Garlic Knots, so don't forget to add them to your order!
Whether you want the LouEddies Special or something unique and creative, LouEddies Pizza is sure to satisfy your pizza cravings. Stop by and give them a try today!
The Grill at Antler's Inn
View Website
Get Directions
PERFECT FOR: A relaxing, memorable dining experience with a variety of fresh and delicious New American fare.
After a day of adventure in beautiful Lake Arrowhead, why not relax with an amazing meal at The Grill At Antler's Inn?
Located just four miles away from downtown Twin Peaks, you'll be enveloped by the cozy atmosphere and lodge-like setting complete with a fireplace and large windows offering gorgeous views.
Here you can savor their delectable New American fare for an unforgettable dining experience. Additionally, the ambiance of this restaurant is just as important as the food itself.
The menu offers a selection of meats, pasta, sushi, and sashimi – so there's something for everyone! We highly recommend trying the sushi here; you'll be impressed by its freshness, great quality, and amazing burst of flavor. To try more awesome sushi restaurants, fly to Dubai and try these 10 Scrumptious Sushi Restaurants in Dubai.
For those looking for something lighter, there is also a great selection of salads and soups. Salmon with Mushroom Risotto is another excellent dish to try, and remember Bread and Pear Pudding for dessert!
The Grill at Antler's Inn has something for every appetite, so you're sure to find a meal that pleases your palate.
Stone Creek Bistro
View Website
Get Directions
PERFECT FOR: A romantic night out or a get-together with friends with its exquisite flavors of French and American cuisine.
If you savor the exquisite flavors of French and American cuisine, then Stone Creek Bistro in Blue Jay is the ideal spot for you! Not only are there classic dishes to enjoy, but also some contemporary masterpieces that change with every passing day.
All this can be found just 2.5 miles away from downtown Lake Arrowhead! Furthermore, they serve vegan options such as vegan curry, chili, and a vegan BLT. Try these Top 35 BEST Vegan Restaurants In Anaheim for more vegan options.
The menu items range from American staples such as cheeseburgers, steak fries, braised short ribs, duck fat fries, duck breast, pork belly, and roast chicken to French specialties like escargot, onion soup, and bouillabaisse. Exceptional service and excellent food are two of the things that set this restaurant apart.
Make sure to call ahead and reserve a spot in one of the best dinner places in Lake Arrowhead. We recommend trying their Tomato Bisque, Brussel Sprouts, Short Rib, Shrimp, and Grits – you won't be disappointed!
With its mouth-watering cuisine and relaxing atmosphere, Stone Creek Bistro is an ideal destination for a romantic night out or a get-together with friends.
So, don't wait – make your reservation now! You won't regret it.
The Lakefront Tap Room Bar and Kitchen
View Website
Get Directions
PERFECT FOR: An enjoyable experience with great food, drinks, live music, and events.
Are you looking for the trendiest spot in town? Step right up to The Lakefront Tap Room Bar and Kitchen, one of the area's top gastropubs located on CA-189.
Here, you can enjoy a truly unique experience with its fresh local ingredients, an amazing selection of 44 rotating taps plus rare cans and bottles! Also, it features a magnificent patio dining area with a panoramic view of the lake.
Furthermore, its menu has some delicious items for everyone to enjoy like beer-battered fried shrimp, steakhouse fries, mini corn dogs, signature Lakefront wings, and beer mac and cheese.
Plus, there are plenty of opportunities to have a good time in this place, with live music and events such as craft nights, holiday parties, and more. If you are looking for an enjoyable experience with great food and drinks, The Lakefront Tap Room Bar and Kitchen is the spot for you.
Don't forget to order the Breakfast Gyro with Tater Tots and get some Pretzels and Fried Pickles on the side.
Relax with a beer in hand and some good bar eats, surrounded by amazing people and good vibes.
Nestled in the picturesque town of Lake Arrowhead, Diane's Saddleback Grill is an ideal spot for those looking to enjoy classic American cuisine and drinks. With its convenient location on CA-173, this full-service restaurant and bar is frequented by both locals and visitors alike who come seeking tasty treats!
To try more local favorites, visit Sioux City restaurants and try The Most Popular Sioux City Restaurants – Local Favorites.
The menu selection includes all of the classic American dishes you would expect at a grill, such as baby back ribs, grilled burgers, gourmet chicken pot pie, and more. The portions are generous, yet the prices remain affordable – making this restaurant an ideal spot for a relaxed meal.
In addition to providing a casual dining experience, Diane's Saddleback Grill is also suitable for weddings and meetings, as the meeting area can accommodate up to 60 people.
Furthermore, the outdoor gazebo and patio area make it an ideal setting for hosting larger events. The lodge-style interiors and natural lighting give Diane's Saddleback Grill a comfortable ambiance that is perfect for socializing.
It is also renowned for its homemade food, karaoke nights, and fine wines. Some of their most popular dishes include the Jenga Ribs, Lobster Escargot, and Fish & Chips – so make sure to book a reservation in advance!
All in all, Diane's Saddleback Grill is an excellent place for casual dining as well as special occasions.
Jetties Waterfront Kitchen + Drink
View Website
Get Directions
PERFECT FOR: A relaxed and enjoyable dining experience with stunning views of Lake Arrowhead.
For a memorable and relaxed meal while vacationing at Lake Arrowhead with your family, visit Jetties Waterfront Kitchen + Drink – the perfect destination for an enjoyable dining experience.
With good vibes, fresh eats, and stunning views, this restaurant on CA-189 is sure to make your trip that much more memorable.
Their signature dishes include the Nacho Nacho Nacho, a bowl of nachos generously topped with oven-roasted chicken, pico de gallo, cheddar, and their special cheese sauce.
Their take on mac and cheese is also one to try out – it's made with a four-cheese blend and sprinkled with their unique breadcrumb toppings. In addition to the delicious food, this restaurant also boasts a charming atmosphere with its patio seating, lakeside seating, and full bar.
Sure to be family favorites are items like the Fried Chicken Sandwich and the BBQ Brisket. If you're in for something lighter, go for the Seared Ahi Salad – it's a real treat.
At Jetties Waterfront Kitchen + Drink, you'll be able to find something for everyone in the family and enjoy your meal with an amazing view of Lake Arrowhead.
Plus, since their space is so big, they can usually accommodate any large parties when other restaurants may be too crowded.
Boasting some of the finest cuisines in South California, Bin 189 is a must-visit restaurant for anyone visiting Lake Arrowhead! Situated on CA-189 and the top level of the Lake Arrowhead Resort & Spa, it provides diners with an unparalleled view of the lake and mountains.
The interiors boast a stunning ambiance with birch wood accents, a cozy lounge area, and a charming stone fireplace. Moreover, the floor-to-ceiling windows offer an amazing front-row seat to nature's beauty.
The menu offers a diverse selection of modern American dishes with global influence; some noteworthy items include roasted chicken, filet mignon, and seared scallops. In addition, they have an impressive selection of exquisite wines.
The restaurant is led by Executive Chef Luis Martinez and his talented culinary team, who are passionate about providing guests with a memorable dining experience.
To start, we recommend ordering the Butcher's Block; for the main course go for the Filet Mignon or Delmonico. Undeniably, Bin 189 is the perfect spot for a luxurious evening of fine dining.
Things to Consider Before Choosing the Best Lake Arrowhead Restaurants:
When visiting Lake Arrowhead, it is important to consider some key factors before choosing the best restaurants in the area. Location, quality of food and service, price points, atmosphere, and reviews are all important elements to consider when selecting a restaurant for you and your family or friends. Here are some things to keep in mind before selecting the best Lake Arrowhead restaurants:
Location — Location is a key factor to consider when selecting the best restaurants in Lake Arrowhead. Look for restaurants located near your hotel or other attractions so that they will be easy to find and get to. This will make your dining experience more enjoyable, as well as save you time and energy during your stay.
Quality of Food and Service — It is also an important aspect to consider when choosing the best Lake Arrowhead restaurants. Read reviews about the restaurant you are considering, and look for the consistently positive feedback regarding the quality of their dishes, as well as the level of service they provide.
Price — Price points are another important element to consider when selecting a Lake Arrowhead restaurant. Compare prices of different restaurants and make sure that the prices fit within your budget. Additionally, research any discounts or deals offered by each restaurant so you can get more bang for your buck!
The Atmosphere and Reviews — Many restaurants offer unique atmospheres that can make a difference in your dining experience. Read reviews online or by word of mouth from locals and visitors alike, to find out more about the atmosphere of each restaurant before making a decision.
Taking all of these aspects into account before selecting a Lake Arrowhead restaurant will help ensure that you have an enjoyable and memorable dining experience.
How Do We Pick Our Recommendations?
Our team of food and hospitality experts reviews the latest reviews, ratings, and customer feedback on Lake Arrowhead restaurants to select the best places for our readers. We also consider factors such as overall atmosphere, quality of service, variety of menu items, and other factors which may influence a diner's experience. Additionally, we have personally visited each of the restaurants on our list, so we can provide an accurate description of what each restaurant has to offer. In short, we strive to make sure that our readers have all the information they need to make an informed decision about where to dine in Lake Arrowhead. We hope you find this guide helpful in selecting the perfect restaurant for your next meal in Lake Arrowhead.
An Insider's Look at the 10 Best Lake Arrowhead Restaurants - FAQs
What type of cuisine can I find at the restaurants in Lake Arrowhead?
You can find a variety of cuisines including American, Italian, Mexican, and more.
Are the restaurants in Lake Arrowhead family-friendly?
Yes, most restaurants offer kid-friendly menus and activities to keep children entertained.
Is there outdoor seating at the best restaurants in Lake Arrowhead?
Yes, some locations have outdoor seating available for guests to enjoy during nice weather.